Smart Products
Benefits of an Acrylic Small Desk: Stylish & Functional Workspace

Alex Rivera
|
Aug 29, 2023
1,084 Views
Table of Contents
A well kept and furnished office sends a strong message to the clients about the business's professionalism and versatility. From office décor to office furniture, the furniture arrangement to emphasis on the comfort of employees, each thing speaks about your company's values before you can make an impression through your work. If you are also planning to redo your office space to look appealing to the clients while also portraying a professional image, then the right furniture is where you should start. Whether a small home office or a big professional space amidst the busy city, office décor never needs to be taken lightly.
Hence we will focus on one of the best material choices for office furniture; acrylic. An acrylic small desk is ideal for a modern home office design and a professional workspace. The beauty and finesse of an acrylic small office desk make it a timeless product, and it also has a way of capturing everyone's attention because of its minimalist design.
In this article, we will discover all the benefits of an acrylic small desk for your office décor. So let's read on and find out!
Benefits of an Acrylic Desk for Small Space
Acrylic office furniture is a modern choice that suits a company's style and makes a space look classier with minimum investment. As expensive as acrylic furniture looks, it is still much cheaper than other options in the market because of its cost-effectiveness in the future. It has a glass-like (expensive-looking) appearance, and you can also find a wide range of customizable options in acrylic furniture. Below are some benefits of an acrylic small corner desk for your workplace.
It Looks Modern
One of acrylic office furniture's key advantages and the reason why many people opt for it is its sleek, contemporary design. For sleek, minimalist workspaces, acrylic office furniture is ideal. It has an attractive and contemporary design that may improve the overall appearance of an office area because of its smooth and shiny finish. Additionally, acrylic furniture may be painted in several colors to suit workplace decor. You can also paint over a single piece of acrylic furniture several times to achieve a new smooth finish each time. Therefore, it is the ideal option for offices that wish to appear fashionable.
It Opens Up Space
We all know the issue of limited space regarding a home office setup. Hence in such cases, a small desk is our only choice. But what if you could imagine a bigger space despite having a small desk? Enter an acrylic desk. Acrylic is a transparent material that gives an illusion of an opened-up space. Its transparent design doesn't cramp up space, does not block light, and makes your room as open as possible. And even with an acrylic L-shaped desk, you can utilize more of the room without creating a huge clutter and create an even bigger workspace.
Durable
Someone looking at an acrylic small desk with drawers might think it isn't strong enough to bear even a dual-screen setup. Still, the truth is otherwise. Don't let the slim profile and sleek appearance fool you because acrylic is one of the most durable materials ever for office furniture. Besides its ability to withstand an average load, it is also scratch resistant, easy to clean, and does not crack easily. This acrylic feature also makes it suitable for office transportation, making it a wonderful choice to be shipped to different regions too.
Lightweight
This quality in furniture is one of the most desirable ones, whether it is office furniture or a couch for a home. Being lightweight makes furniture easily movable, portable, and less prone to breakage during shipping or transport. And luckily, amongst the many qualities acrylic possesses, there is the benefit of being lightweight too. You can easily rearrange the office layout per the employee force and needs. Moving acrylic chairs from desk to desk or conference room to conference room can be done without heavy lifting or specialized equipment. Organizations and employees may adapt the workspace to suit their needs with this flexibility.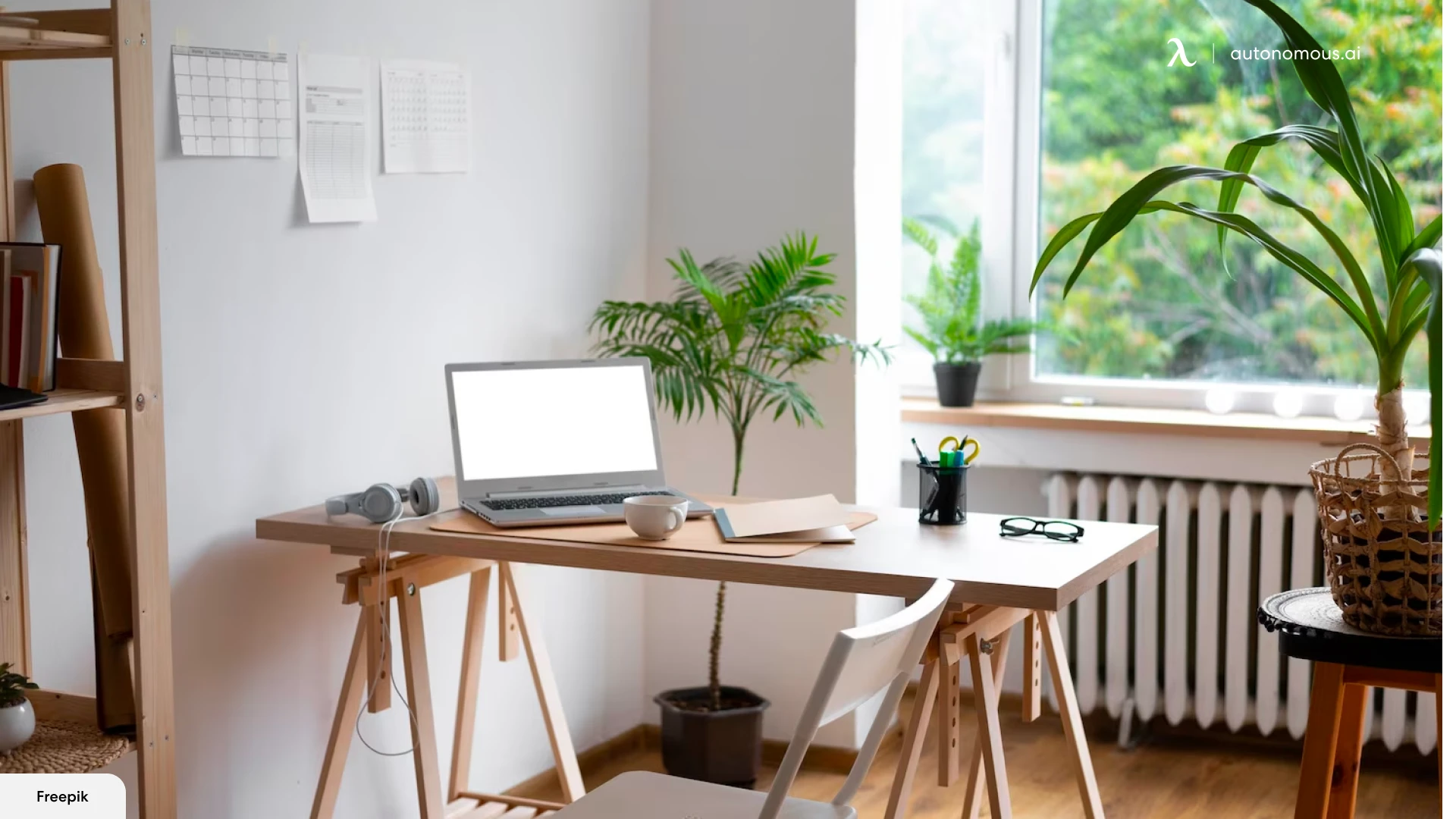 Easy to Clean
Glass is tough, indeed very tough to clean. And hence many people might think acrylic belongs to the same clan too. Just because they look very similar doesn't mean they are. Unlike wood or textiles, acrylic does not collect spills or stains. Consequently, spills may be swiftly and easily cleaned up without lingering stains. Additionally, it is a simple and low-maintenance solution because acrylic furniture can be washed with soap and water.
Customizable
Don't you love a statement piece of furniture unique to your workplace? So that the clients come in and rave about your creativity. We all do. While with wooden, glass, and metal furniture, it is nearly impossible to put on your creativity jacket, the acrylic furniture is customizable. You can opt for regular rectangle desks, curved design office desks, chairs made of acrylics, and coffee tables low or high in height, which can be carved with different cuts.
Budget Friendly
Establishing a budget before searching for an acrylic desk is crucial because prices can vary greatly. Unlike wood, acrylic comes in several grades, and the price range is very diverse. Budgeting before purchase will enable you to focus your search and locate the ideal item for your requirements. Also, it is safe to say that you can find a good acrylic product that falls within your price range without compromising on quality.
Waterproof
Coffee spills and nervous water glass tripping are common workplace incidents. So don't you wish to avoid swollen wood or a rusty metal desk just because they were exposed to spillages many times a day? With waterproof acrylic desks, you don't have to worry about coffee marks or an employee not putting a coaster underneath. The strength of acrylic also makes it perfectly heat resistant in case someone places a coffee mug directly on the desk.
Final Thoughts
In conclusion, the benefits of an acrylic small desk are undeniable and versatile. From its sleek and modern appearance that complements various interior styles to its durability and ease of maintenance, an acrylic small desk offers a perfect blend of aesthetics and practicality.
Whether you're aiming to elevate your home office, add a touch of elegance to your living space, or optimize a small work area, the benefits of an acrylic small desk make it an excellent investment for both functionality and style.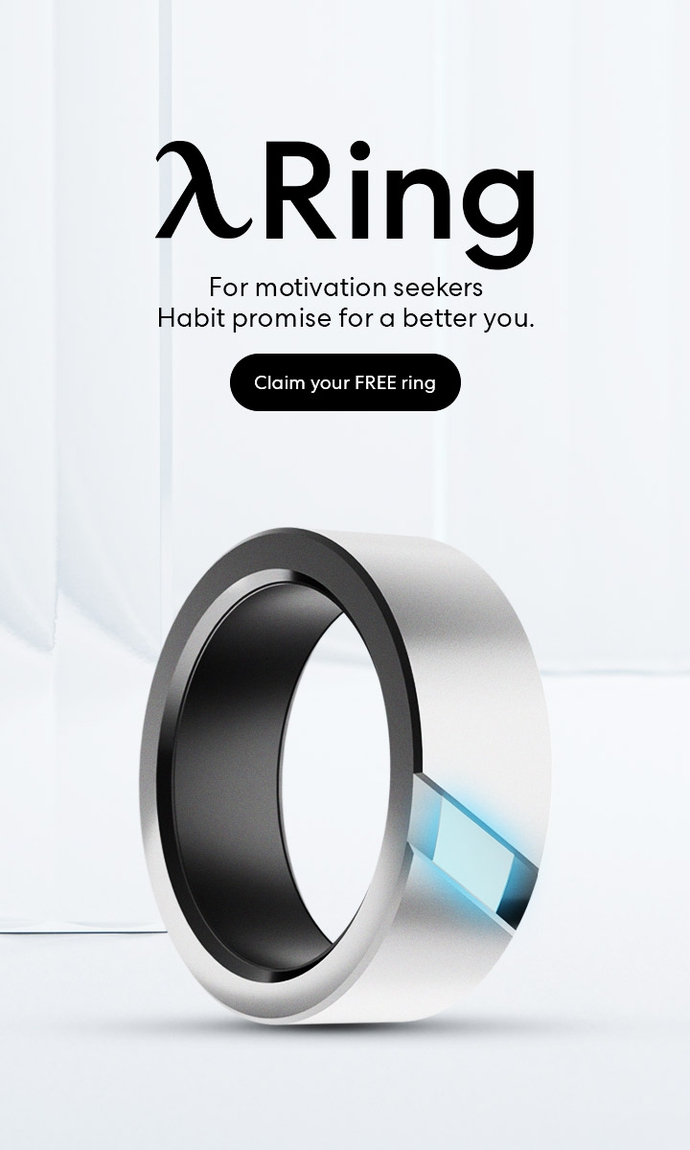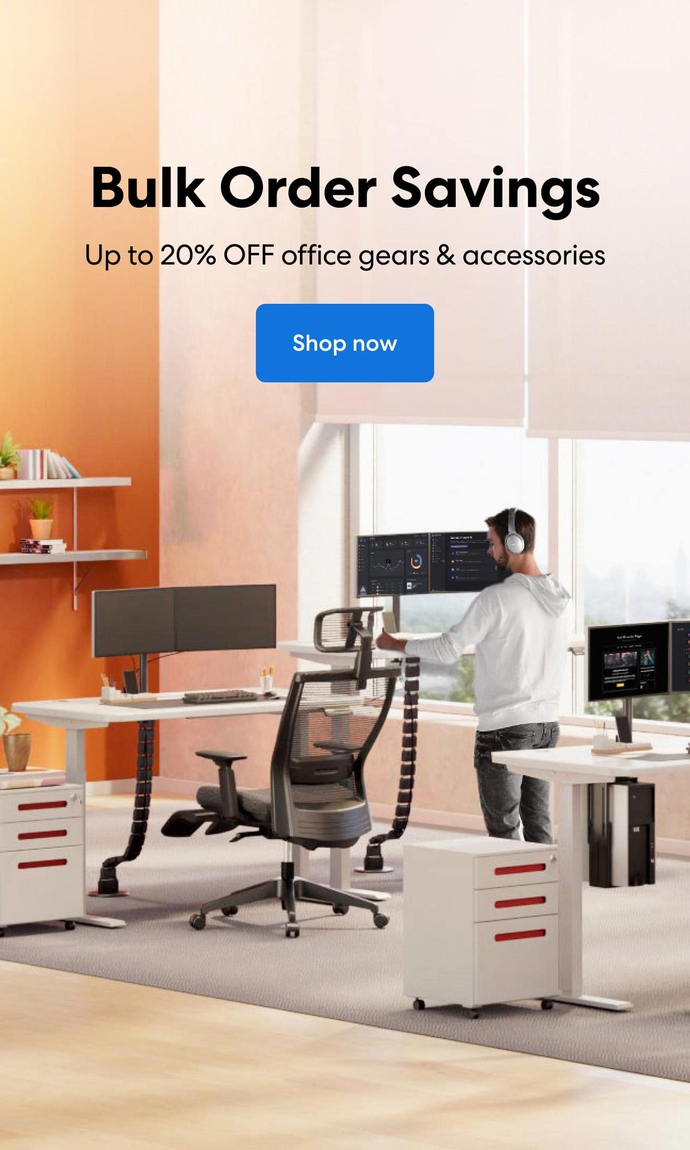 Subcribe newsletter and get $100 OFF.
Receive product updates, special offers, ergo tips, and inspiration form our team.