Latest Updates
Black Friday Walking Pad Deals: Step Up Your Fitness Game

Autonomous
|
Oct 23, 2023
1,236 Views
Black Friday walking pad ensures that you get your equipment at the most affordable rates. There are plenty of deals available on Amazon and other popular stores such as Walmart. These stores provide exclusive discounts on Black Friday, but you still need to select the best one in order to make sure that your hard-earned money is spent in the right place.
In this article, we will list down the best walking pads to look for on Black Friday, with some benefits and tips to get the most out of them. So read on and find out.
Walking Pad Black Friday Deals
1. Walkingpad Foldable Walking Treadmill C2
WalkingPad C2 claims itself to be the lightest walking machine in the market, with a total weight of only  48.5 kilograms. Although the discount is only 32% right now, this Black Friday walking pad can get up to 50% off on Halloween and other events, so it's a walking pad deal you just can't miss. On the other hand, if we look at the product, its unique foldable design has a 180-degree folding technology, allowing you to keep it wherever you want without worrying about space. There are two different colors you can choose from – high-end black and classic white. Once you start using the product, you will sense the smart foot sensing control, which senses the placement of your foot on the pad to determine the speed. The pad sense is divided into three sections – speed up area, constant speed, and slow down area. Speed up is at the top, constant in the middle, and slow down area at the end of the pad.
2. LifeSpan Fitness TR1200-GlowUp Under-desk Treadmill Base
Buying LifeSpan Fitness TR1200-GlowUp under desk treadmill is one of the best walking pad treadmill Black Friday deals you will make. This modern fitness equipment allows you to stop or start the treadmill while setting a custom speed quite easily. All you need to do is touch a button and the machine will start to track your steps. Moreover, you can also view the number of calories you have burned during the walk. There are many variants of the product available at the store, but we highly recommend TR1200, which comes with a retro console. It's simple design and UI make it easier for you to control and navigate through various options and features. However, the best part is its 6 impact absorbers that reduce the walking noise during hard running sessions.
3. LifeSpan Fitness TR1000-GlowUp Under Desk Treadmill
LifeSpan Fitness treadmill walking pad is a treadmill that focuses on comfortability and easy running. The first thing that stands out about the LifeSpan Fitness Portable Walking Treadmill is its compact and portable design. It's specifically engineered for easy storage under a standing desk or in a home office, making it a practical choice for those with limited space. One of the most significant advantages of this treadmill is its exceptionally quiet motor. This feature is crucial for maintaining a peaceful work environment in an office setting and ensuring a disturbance-free workout at home. You can easily walk and work simultaneously without the noise becoming a distraction.
4. SSPHPPLIE Walking Pad
Ssphilie is the one for those who want a budget option that has all the premium features. Although the original deal is $350, with the 47% discount, you can get it for only $164.99. On the other hand, if we look at the specifications of the product, the 40 by 16 walking area with remote control has all the premium features you would expect in a high-budget treadmill. A 5-layer anti-slip running belt ensures that you have a tight grip while walking on the pad. The shock absorption technology also reduces the sound to provide a comfortable experience.
On the other hand, the 2.5 horsepower motor with 300 lbs. weight capacity keeps you satisfied from the durability side. The mobility of this device is unmatched as well. The two-wheel attached to the bottom and compact design allows easy movement so that you can place it under the bed, sofa, or anywhere you want.
5. Rhythm Fun Treadmill Under Desk
Rhythm fun treadmill under the desk comes with a wide running belt that ensures safety and comfort while running. The size of the belt is 18" wide, which is more than a traditional treadmill. The overall weight the pad can handle is 220 lbs., so people below this mark are safe to use the product. However, the best part of the product is its innovative LED display that shows all the information regarding your workout. You can download the app on your phone to pair it with your treadmill to better track your progress.
Benefits and Tips for Using Walking Pads
Cardiovascular Health
One major benefit of having a walking pad at your home is that it helps you maintain good heart and lung health. However, you still need to make sure that you use the pad daily within an allotted time. Daily running would lower the risks of lung disease and other health problems as well.
Weight Loss
Weight loss is an obvious reason for using the walking pad. People who love to keep their body in shape prefer burning calories by running on walking pads. These pads make it easier for you to keep a steady pace while walking or running, allowing more calories to burn compared to walking outside.
Customizability
The customizability of a walking pad allows you to set your workout goals and be more consistent with them. You can check your progress and track the time of your workout with ease. This allows you to manage your workout routine better. Moreover, you can also use the incline to warm up before heavy running. A 1 to 2 percent incline for 5 to 10 minutes in the beginning would be ideal. Other features, such as interval training and hill climbing, are also available depending on the walking pad model.
Stress Relief
Exercise is the best way to reduce stress and improve your mental health. Walking on the pad is a great way to improve your mood and activate your mind for the tiring tasks throughout the day.
Convenience
You might not be able to leave home to walk outside, so it is better not to skip your exercise and do it at home with the help of a treadmill.
In summary, Black Friday is your gateway to fantastic deals on walking pads, an innovative solution for maintaining an active lifestyle from the comfort of your home. With a variety of options to choose from, these deals offer a great chance to kickstart your fitness journey or upgrade your existing setup. Don't miss out on these Black Friday walking pad deals if you're looking to step up your fitness game and stay healthy throughout the year without breaking the bank. Happy shopping and happy walking!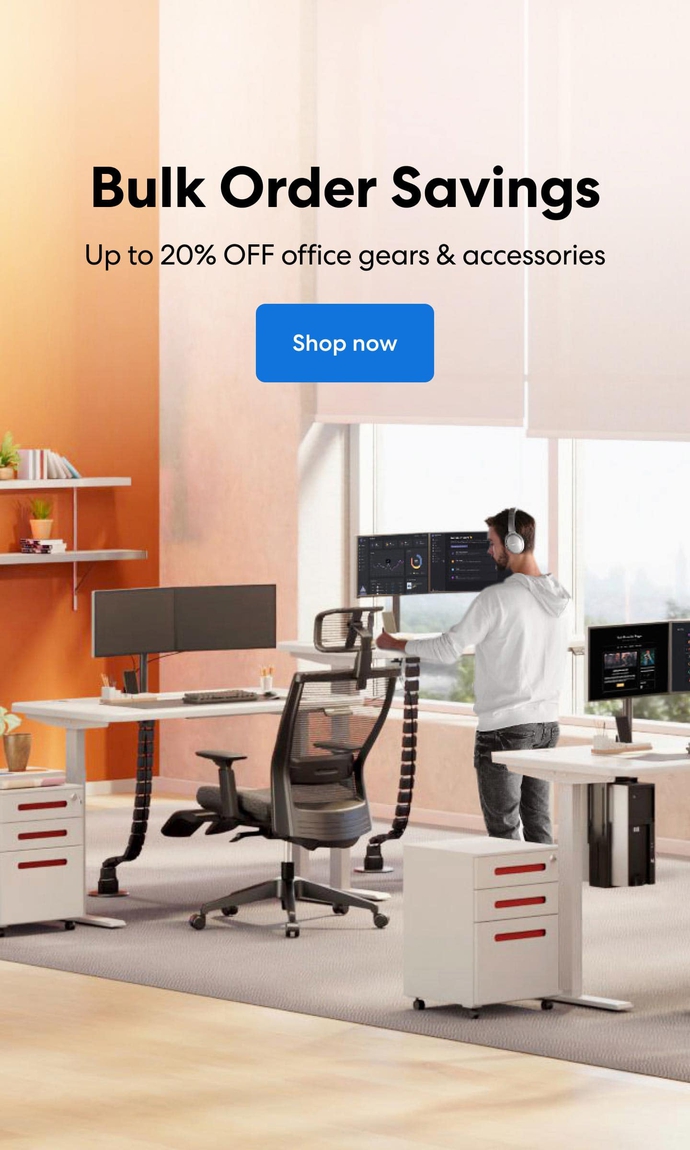 Subcribe newsletter and get $100 OFF.
Receive product updates, special offers, ergo tips, and inspiration form our team.