One of the finest methods to enjoy your hobbies with your partner is to create a couple gaming setup. A gaming room is a terrific location for couples to spend their free time, whether they enjoy computer games, board games, jigsaw puzzles, or riddles. A cute couple gaming setup, apart from a workplace or a room, can entirely furnish and arrange as you see appropriate solely.
Empower your companion to show their tastes in furnishings, art, and architecture with your selections. A fantastic infotainment system, comfy yet trendy furniture, fun décor, clever lighting to lighten the room, and a kickass desktop setup are necessary for a couple gaming room setups. Whenever it comes to making the absolute perfect room and geek pads, though, there seem to be no hard and fast rules.
Anyone can make a gaming lounge room for the rest of their flat, a user's ideal bedroom, or a home gaming room. You can keep the information nice with fine furnishings or jam tiny rooms with almost all of your video gaming systems accumulated over the decades. All decorating concepts boil down to personal taste.
Here are some of the top video gaming room design ideas to get you started. We're convinced you'll adore these game spaces, including everything from unique ways of building up your gameplay room to stunning decoration concepts and stylish interior decorations.
List of Best Couple Gaming Room Ideas for 2022
Everyone has their picture of the desired game room setup for a pair. Some people choose to enjoy their favorite games from the comfort and privacy of their own homes, whereas others prefer to compete on high-end computer systems equipped with slashing technologies.
Having your other half's contribution from the start can make creating and managing the couple gaming PC setup much easier. You might want to begin by selecting which tasks will take precedence in the room and what gaming equipment and décor will be required for each. When searching for furnishings for the room, think about sitting height, tabletop space, and storage requirements.
Whichever your interests, the best couple gaming setups are all about ensuring where you both get precisely what you want out of the session. That equals a lot of fun. Here are some instances of well-designed gaming rooms. Read down to get some ideas!
Create Geometry
The greatest tactic is to strive for a harmonious aesthetic. A long workstation with a capacity for quadruple screens as well as a fuchsia color scheme characterizes this adorable parallel gaming arrangement.
Set up Background Lighting
Rather than just one large station, you can choose 2 smaller ones if your space permits it. A magnificent turquoise light bathed the best gaming room for a couple.
Color-Coordinate Your Layout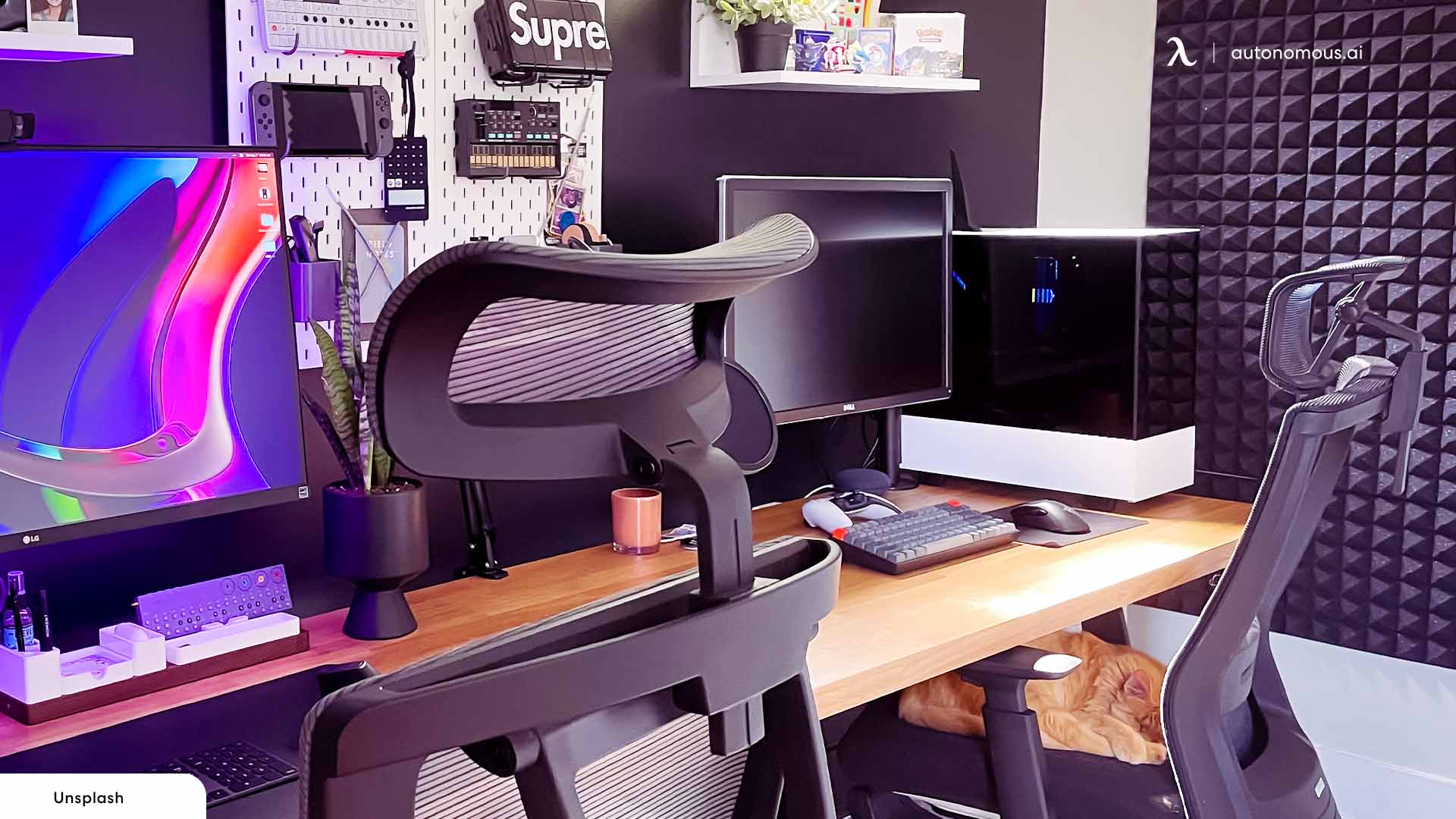 The finest gameplay setups frequently correlate their lighting to their backgrounds so that if you can't seem to decide, select a PC background image that you both already want and use those colors for your lighting.
Mix & Fit
Getting one side of a gameplay setup replicating the other side can be a little boring for some people. Feel free to share yourself with paintings, decorations, houseplants, storage units, and other equipment such as an RGB Bluetooth speaker and an RGB corner floor lamp if your couple is among them.
Keep It Simple
Your gamer duo can keep things simple with a monochromatic color palette. Thanks to the restricted color scheme and corresponding mesh-covered computer armchairs, the atmosphere is light and airy.
Suit up Your Walls
Adding some interesting paintings to a playroom can indeed bring this together. On Displace, you'll find a wide variety of amazing artwork from Avengers, Batman, and Star Trek.
Get Coordinating Desks
Here is another interesting idea for a couple gaming setup. Getting both workstations to match might help develop a feeling of connectedness in a custom gaming PC build. Consider this idea and try it if you're looking for a clutter-free game room layout.
Increase the Cozy Element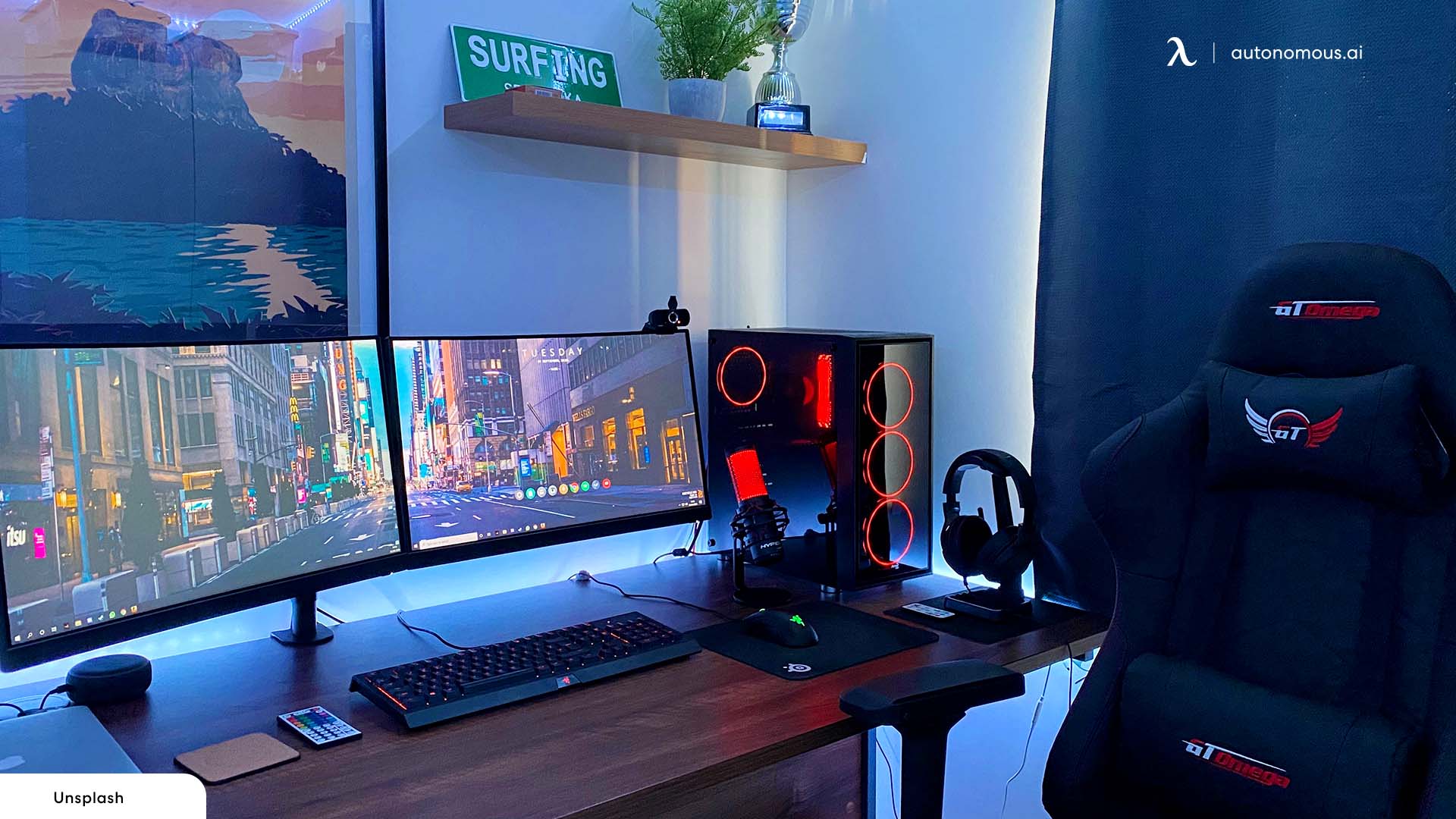 If your gameplay station is gloomy, add greens and nice illumination to keep it warm instantly. For an extra relaxing effect, use an environmental desktop wallpaper.
Soundproof Your Gaming Room
Soundproof foam sheets collect all sound that rebounds off the wall, soundproofing your workstation. But before that, make sure you have nice open-back earphones and excellent microphones before placing them over your workstation.
Plan Your Desktop Arrangement to a T
A T-shaped couple gaming setup from gaming PC furniture that gives you plenty of room to do things other than work on the pc. It does, meanwhile, take up too much room, so it works best in a bigger space.
Add Some RGB Lights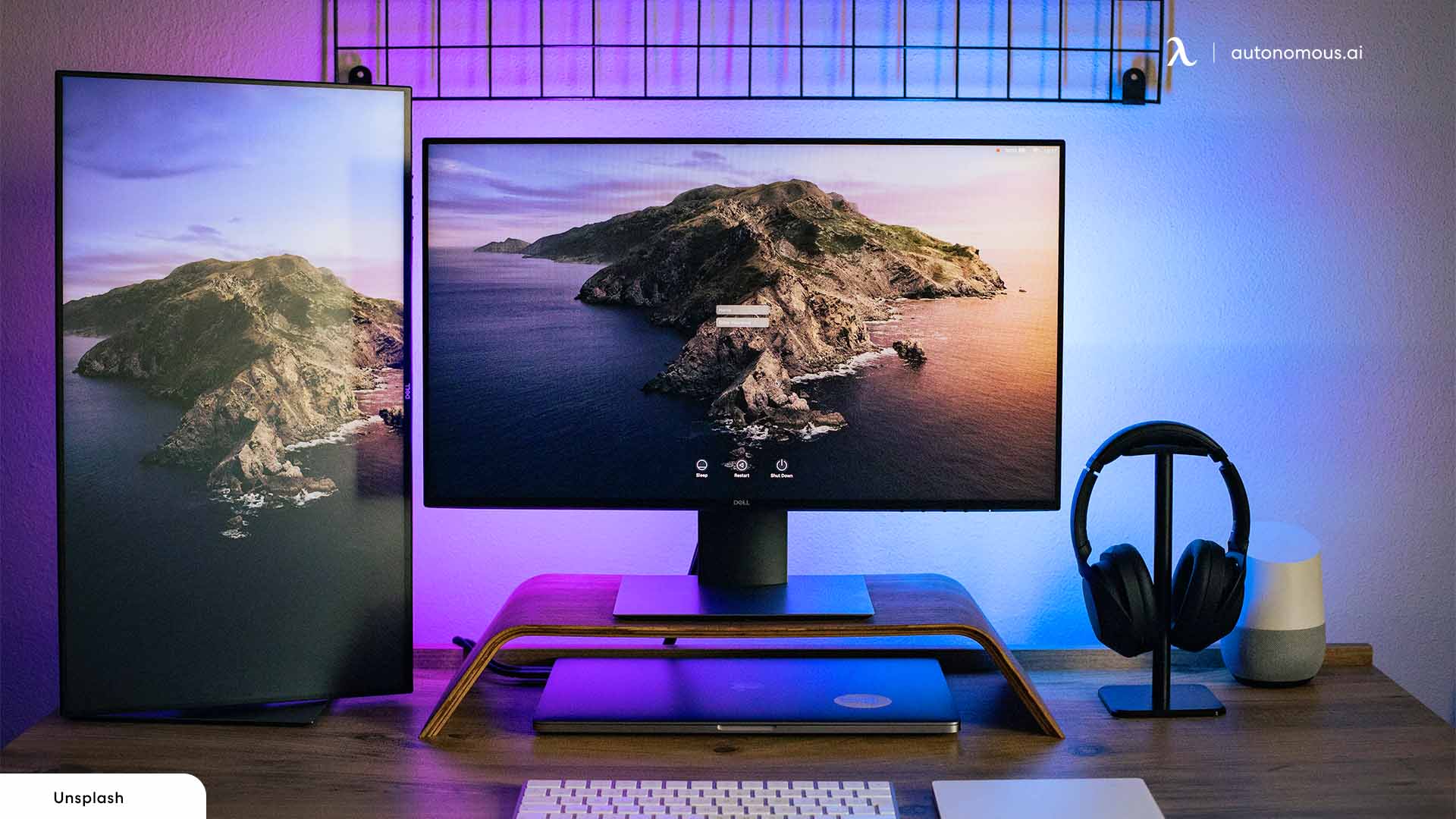 No gaming room is finished without modern gaming setup accessories such as adjustable Smart led lights, and these pairs will change the way you think about what sunshine looks like. Plus, how adorable is a neon planet symbol?
Consider an L-Shaped Workstation
An L-shaped desk is a terrific space-saving alternative for a pair who spends more time at the pc. The size of L-shaped workstations is the only drawback. They occupy a lot of room and are hard to manufacture or transport.
Your Setup Should Be Color Coded
Select two distinct color schemes to help distinguish either part of the arrangement. You may stick to traditional pastel colors or use your favorite colors or tones to express yourself.
Use Complementary Lights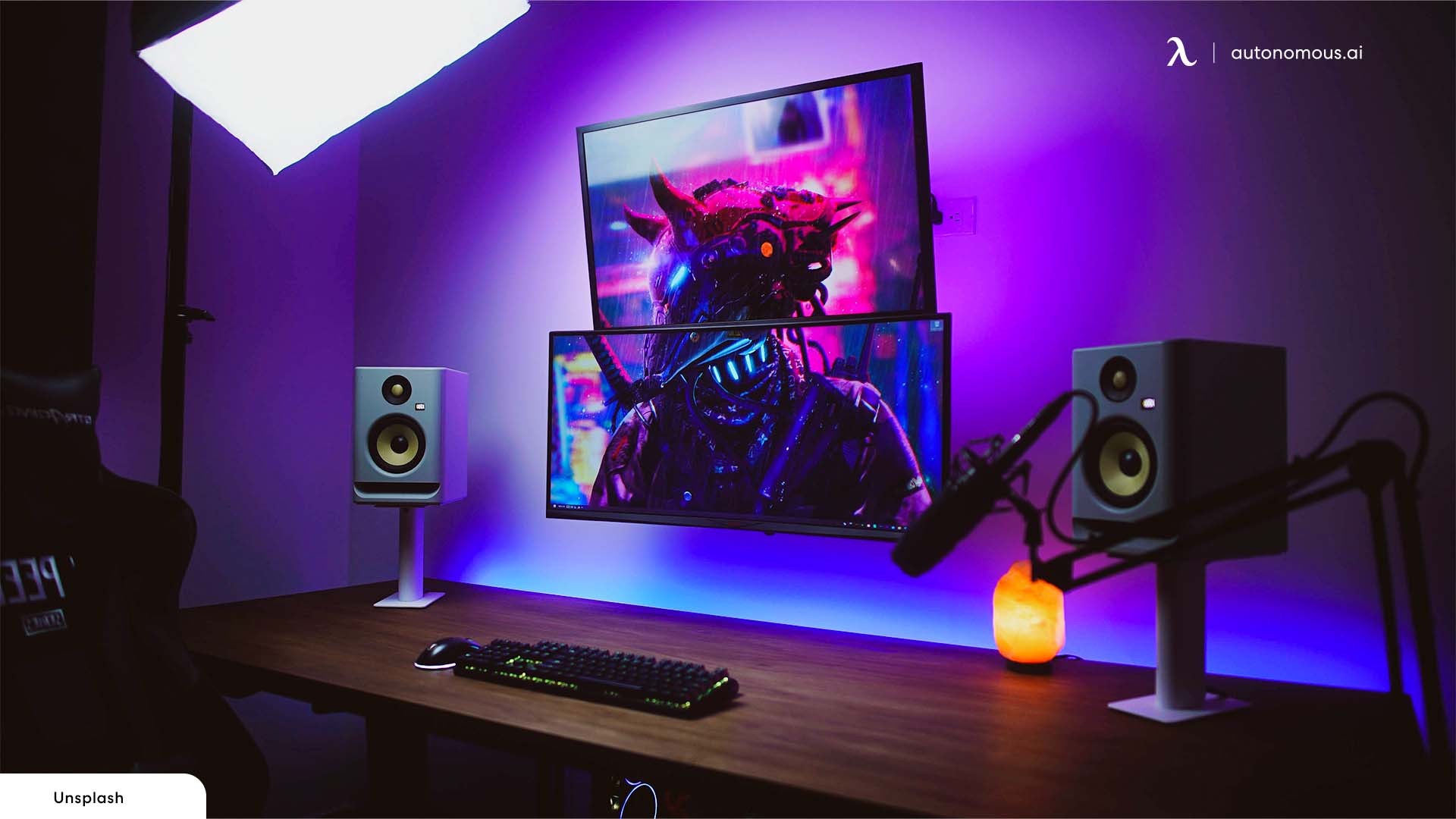 Bright lights can help you create a more interactive experience without redecorating the entire space. Make sure the colors you choose for your dual configuration have a strong contrast. Choose an RGB gaming setup to incorporate different lights in your room.
Create a Central Focus
To achieve a balanced aesthetic, pick a focal point for the region and organize the furniture pieces along either side.
Conclusion
It's crucial to have a well-looking pair gaming arrangement or couple gaming setup, but possessing a wonderful time alongside can be much more rewarding! If you start paying attention to your own and the other person's demands when putting it up, you'll be able to play games in luxury for many years.
And also, who realizes, maybe hopefully someday, you'll have some adorable little gamer children playing around in the backgrounds of your photos! Some players consider gameplay room art on the walls equally vital as the video games themselves.
Video ads for product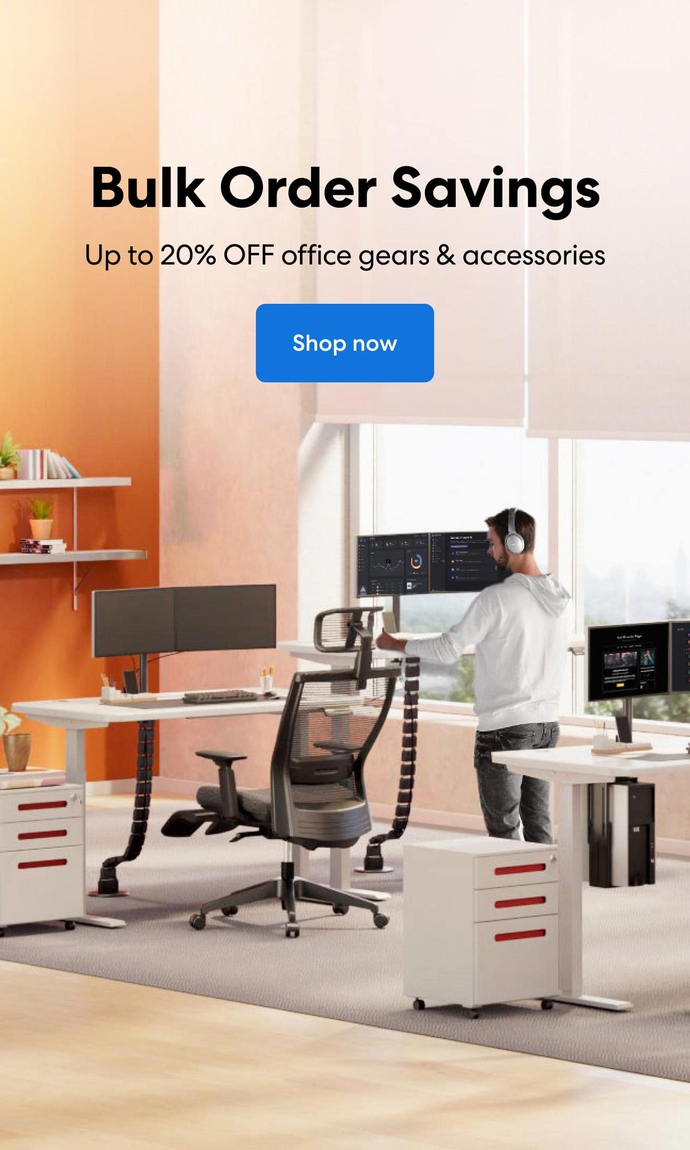 Subcribe newsletter and get $100 OFF.
Receive product updates, special offers, ergo tips, and inspiration form our team.