Suppose you ask an office worker one thing that troubles them the most. In that case, they will probably point out the office chair they sit in. office chairs have been in use for as long as the concept of work has originated. Still, despite being sold in thousands of choices, not many chairs were comfortable until a few years ago. Yes, the modern research on workplace comfort has given birth to the concept of ergonomic chairs, which is the only right way to sit while working.
A computer ergonomic chair provides full adjustability to the user where they can modify the chair as per their body comfort and get rid of various pains and muscle strains. An ergonomic chair works well on a physical level; it also improves efficiency and enhances mental wellness by preventing muscle strain. A cushy office chair is a common find whenever we talk about an ergonomic chair because the thick cushion office chair serves well to prevent any muscle aches and keeps you comfortable.
Unlike the common belief that an office chair needs to be hard to instill productivity, a cushy desk is the most beneficial solution to improve employee efficiency. Below are our top picks for high-quality cushy computer chairs for your workplace.
1. ErgoChair Recline
You can always rely on a reclining ergonomic chair as the most comfortable office chair for long hours. The cushioned property suffices to support your entire body, but the seat recline offers you the closest experience to your bed, let alone the couch.
Amongst many other options, this chair tops the list for many reasons. ErgoChair Recline offers full adjustability with an adjustable headrest. This comfortable seat tilt allows you to lie down and take a nap, adjustable armrests, footrests, and seat height. The chair has a meshed back, but the mesh is also very soft and gives a cushioned vibe against your back muscles.
2. ErgoChair Core
We know how office workers are troubled because of the constant lower back pain but are often not comfortable with a large, heavily backed back of the chair that makes them sweat profusely. This office chair, known as the ErgoChair Core by Autonomous, is an adjustable lumbar cushion office chair with cushioned armrests and a memory foam cushioned seat, which provides endless comfort to your bottom and remains resilient over the years.
You will also find it easy to work for long hours because of the breathable mesh back and a wide upper back body to keep the spine straight and your shoulders well-rested. The ErgoChair Core is an all-time classic office chair made for modern workplaces.
3. ErgoChair Plus
One of the best ergonomic chairs, the ErgoChair Plus is smart, versatile, and durable with a modern design. It has a frameless construction, giving it a long-lasting strength and seamless construction for natural mobility.
The ErgoChair Plus has a weight capacity of 300 pounds, so this cushy office chair is made specifically for a wider range of people. The chair allows complete adjustability and has a naked TPE mesh back; hence, you get the benefit of both a cushioned support and a mesh structure. The chair comes with a five-year warranty.
4. AvoChair
Some people are too keen on environmental wellness, and this eco-friendly office chair will do the job well. The AvoChair is made from 100% sustainable materials, and the cushy office chair provides complete adjustability despite its small size. It is compact and can be fit in any work setting, and the chair has oval-shaped back support to keep the back muscles from aching. It is available in four colors, all suitable to bring a fresh vibe to your office setup.
5. AmazonBasics Padded Chair
Living up to the definition of a padded chair, the AmazonBasics office chair is made for people who love nice comfy support against their body. The chair is available in a soft white color with even other choices. It has a comfortable upholstery that is durable and won't lose its softness due to friction or excessive use.
The cushy desk chair has an adjustable height, but the armrests are not movable, which could be a deal-breaker for some. It has a wide back for maximum support and keeps the back muscles well-rested.
6. Boss Office Chair
An office chair for executive offices depicts a regal look, but you will be surprised when you look at its price. This chair is highly cushioned for people who need a hugging chair for their entire body; it is comfortable from all sides, the backrest is extra padded along the lumbar and the neck region, and the seat pan is densely supportive. While the only drawback we find in this chair is that it does not have adjustable armrests, the chair overall is a good value for your price.
7. Branch Ergonomic Chair
Branch's Ergonomic Chair is surprisingly simple to put together in minutes, with clear instructions and a customization room. Customers love the full adjustability offered by the branch ergonomic chair, and this includes the adjustable armrests, which you can move in height, width, and even picot.
The seat can be moved back and forward to bring you at the right distance to the table. It also has adjustable lumbar support for safe spine placement. It accomplishes all this while maintaining a sleek appearance and charging a reasonable price. However, a drawback of this cushy office chair is that it does not have a headrest, but you can pay a few dollars to get one installed.
8. Steelcase Leap Chair
Some people love a cushy office chair that is comfortable but doesn't take up a lot of room in their homes. The Steelcase Leap office chair is the number one pick for that because it has a modern, compact design that is ergonomic and cushy.
The seat has adequate padding, but it is not very thick. Sitting in the chair does not keep you warm while providing a nice and supportive seat. There are no sharp edges on the seat, and the plastic seat pan is flexible. This means you can use the entire seat and have a wide range of motion because the seat bends and moves with you.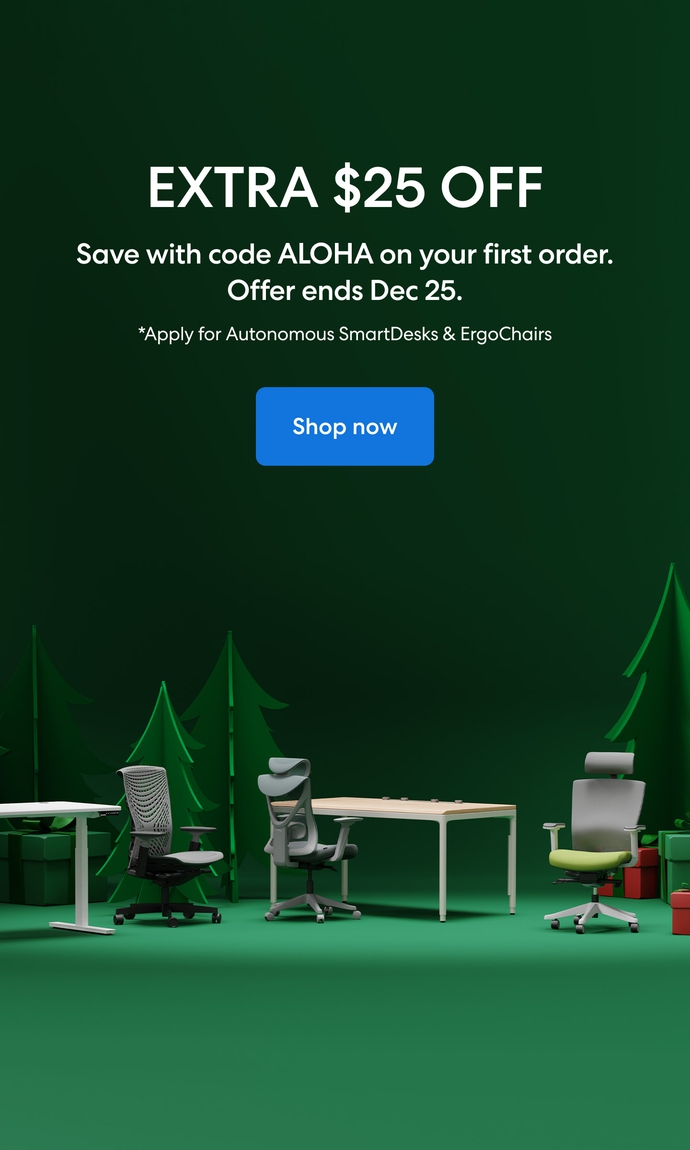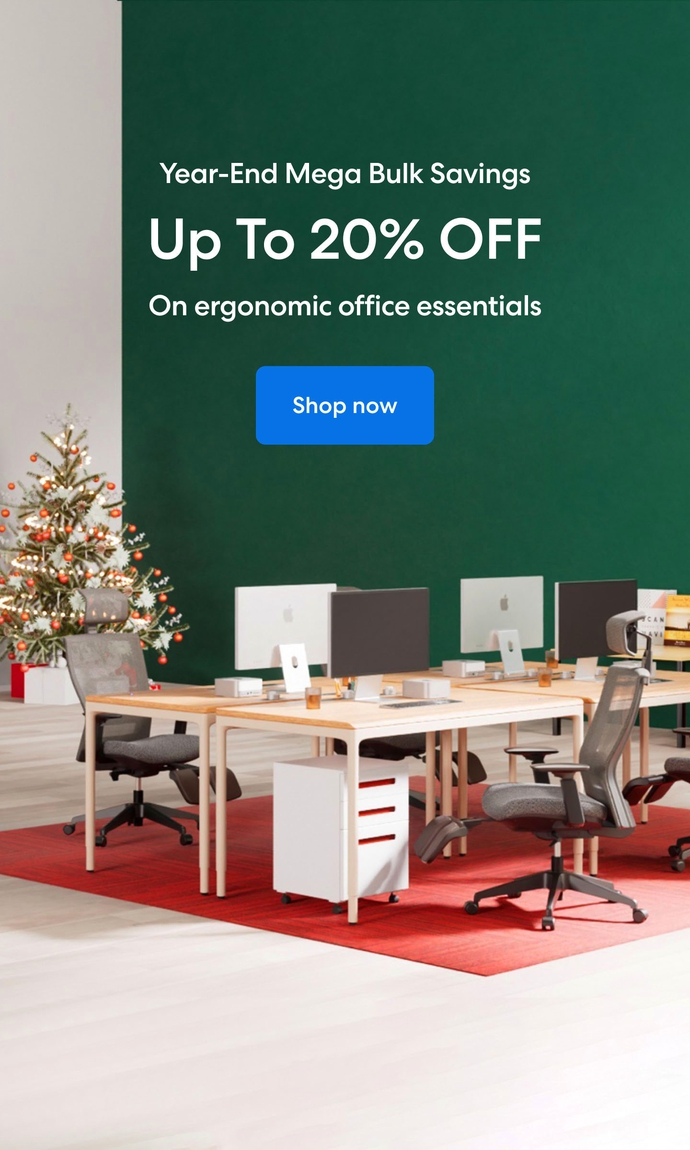 Subcribe newsletter and get $100 OFF.
Receive product updates, special offers, ergo tips, and inspiration form our team.