Gaming Setup
Best Gaming Chairs for Kids: Buyers Guide and Top Picks
570 Views
Planning a gaming corner for your child can be challenging when you don't know much about which furniture pieces to get. Just like studies, your kids deserve a corner where they can have fun and entertainment after a long day. You may think of setting up a gaming PC setup for them in the best case, but this gaming station will be incomplete without the right children's gaming chair.
We have discussed a lot about office furniture, but gaming furniture for kids requires discussion too. If your child is into gaming, you must invest in the best gaming chair for kids to give them the best gaming experience.
Are you planning to redesign the way your child's gaming station looks to surprise them? If that is so, you must have a thorough look at this blog because we will be discussing everything that you need to know about gaming chairs for kids. Indeed there are certain aspects of a gaming chair that make it ideal for your kids, so you must know them before selecting the right one.
The good news is that you will explore the details regarding all those aspects that you must consider for buying the right gaming chair for kids in this blog. As you read further, you will also explore some of the best gaming chairs for kids in the market, so stick with us till the end. 
Top 5 Kids Gaming Chairs
1. Autonomous ErgoChair Junior
The Autonomous ErgoChair Junior is the perfect ergonomic gaming chair for kids. It features seven ergonomic positions and features multiple other adjustable features like an adjustable height as well. Overall, the chair can lift upto 275lbs, features molded foam seats, and is made using non-toxic materials. 
2. Fortnite RAVEN-Xi Children's Gaming Chair
The Fortnite RAVEN-Xi Children's Gaming Chair is a comparatively bigger gaming chair that comes with a footrest for additional comfort. The race car look of this chair attracts children to their gaming stations and encourages them to enjoy their time playing. Overall, the chair is quite affordable and promises a comfortable gaming experience. 
3. BIRDROCK HOME Memory Foam Floor Chair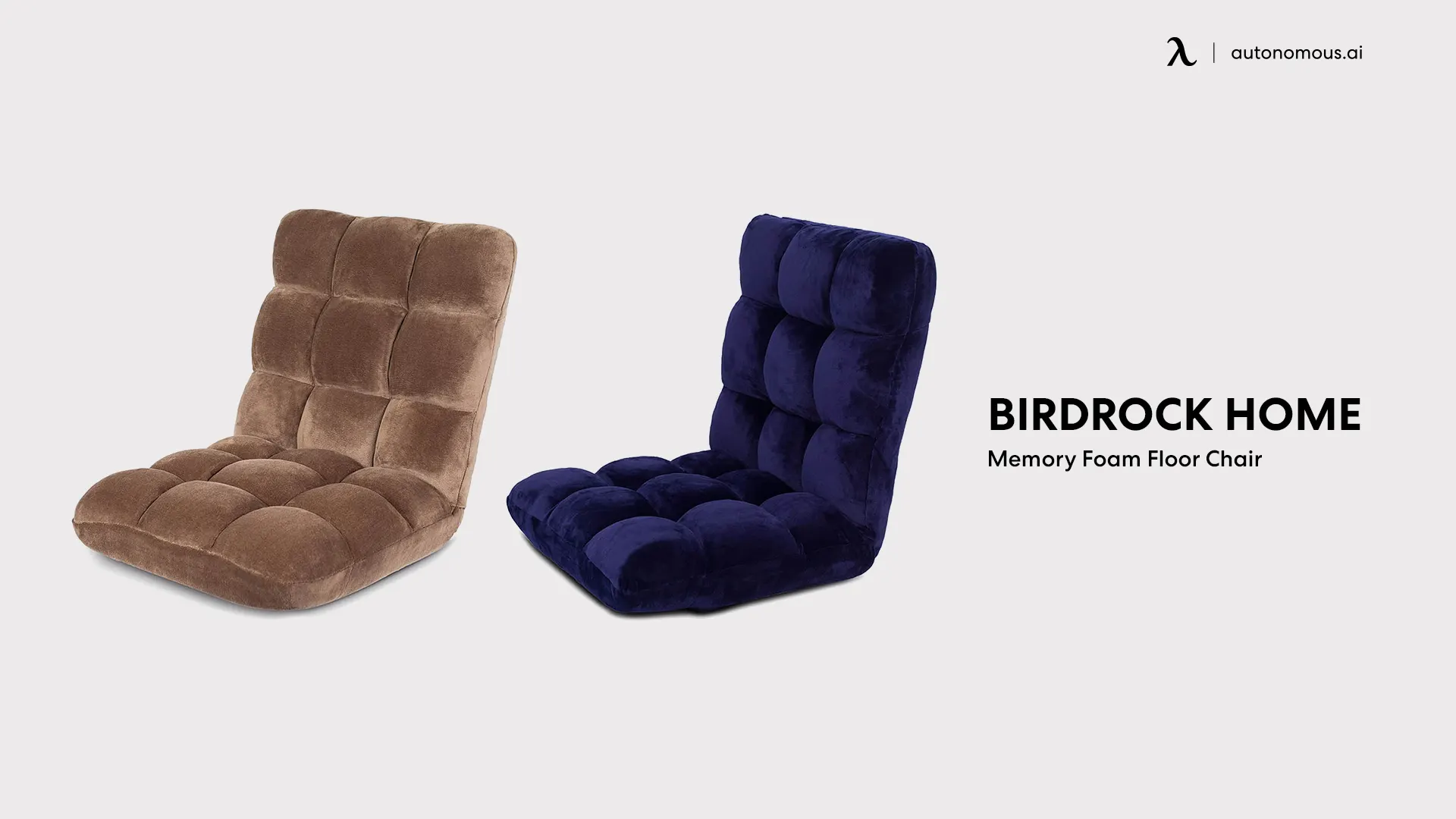 If your child loves enjoying their time gaming while sitting on the floor, you can get the BIRDROCK HOME Memory Foam Floor Chair to add comfort. This comfortable gaming chair is made entirely using memory foam and is covered in velvet upholstery to add to the aesthetics. Overall, this ergonomic gaming chair is pretty lightweight, so you can easily carry it wherever you like. 
4. X Rocker Surge Rocking Floor Gaming Chair
Every child likes a bit of movement while playing games. The X Rocker Surge Rocking Floor Gaming Chair provides your child with such a motion while they play. Since this chair has a curved base, you can move it back and forth as the child sits on it. Interestingly, this foldable, portable chair comes with speakers, so your child will have an immersive gaming chair with them. 
5. AmazonBasics Kids Gaming Recliner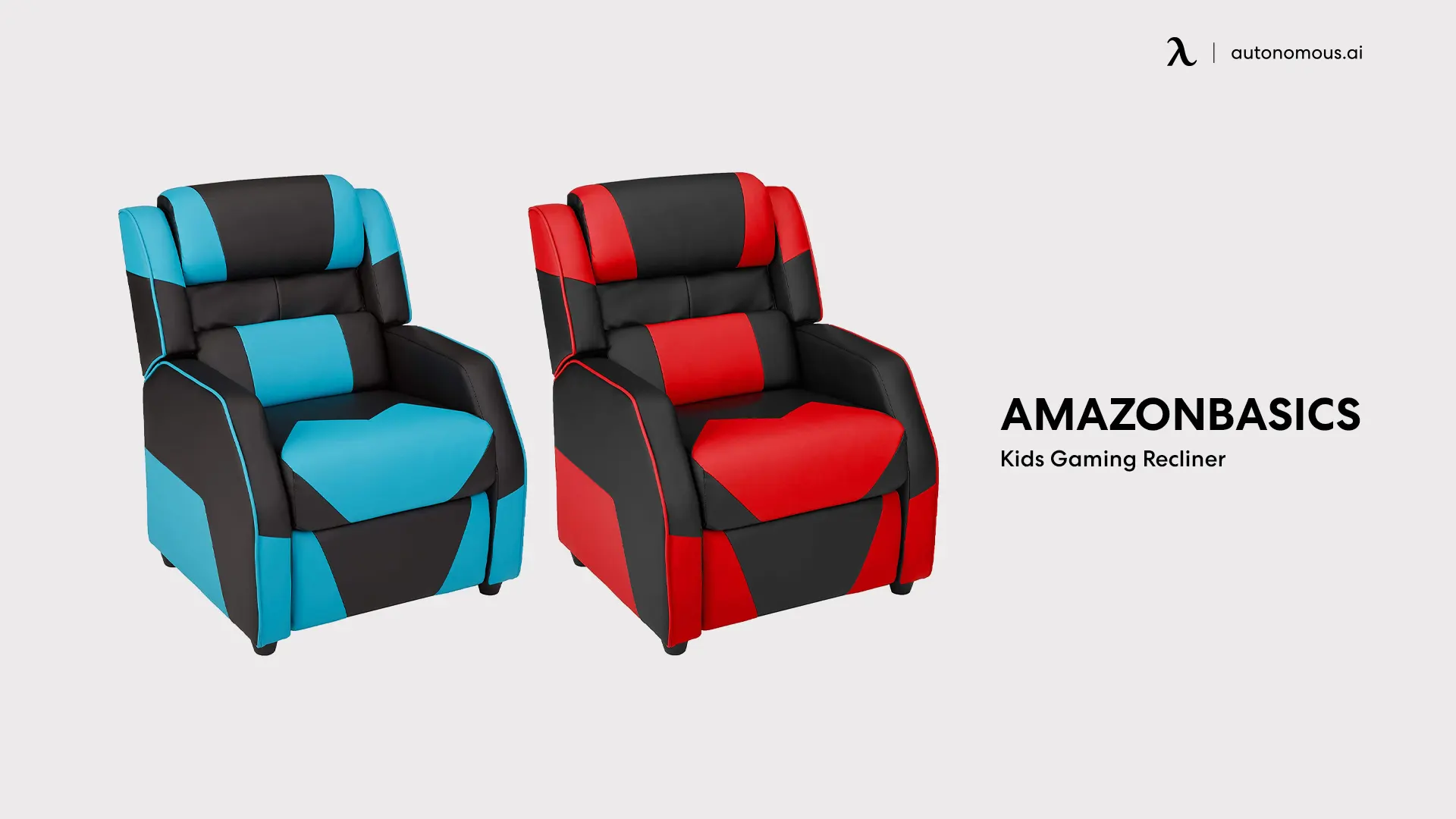 Lastly, the AmazonBasics Kids Gaming Recliner is an ideal choice for those kids who love comfort. This chair is entirely designed to provide your child with the comfort they desire to have while playing games. This recliner is more like a small throne for your child, where he would love to sit and enjoy a super comfortable gaming experience.
Guide To Choose Children's Gaming Chair
We believe that you must be aware of the aspects that you must consider for buying the right gaming chair for your child before anything else. So, the following is a detailed list of all those aspects of a gaming chair that determines its suitability for your child. 
Functionality
The foremost thing to consider about a gaming chair for kids is its functionality. Ideally, chairs that are multifunctional are recommended for children. Usually, the chairs that come with multiple adjustable features like reclining angle and height are suitable for long-term use. Nevertheless, the durability of the material used for making the chairs play a crucial role too. 
Budget
You must evaluate your budget before picking the right gaming chair for kids because your budget defines your choices. Ideally, it is better to go for chair choices that feature multifunctional elements and come under a decent budget that suits you. Since children are in a growing phase, you will be changing their gaming chair after a couple of years, so it is better to go for the budget-friendly options instead of the expensive ones. 
Posture & Safety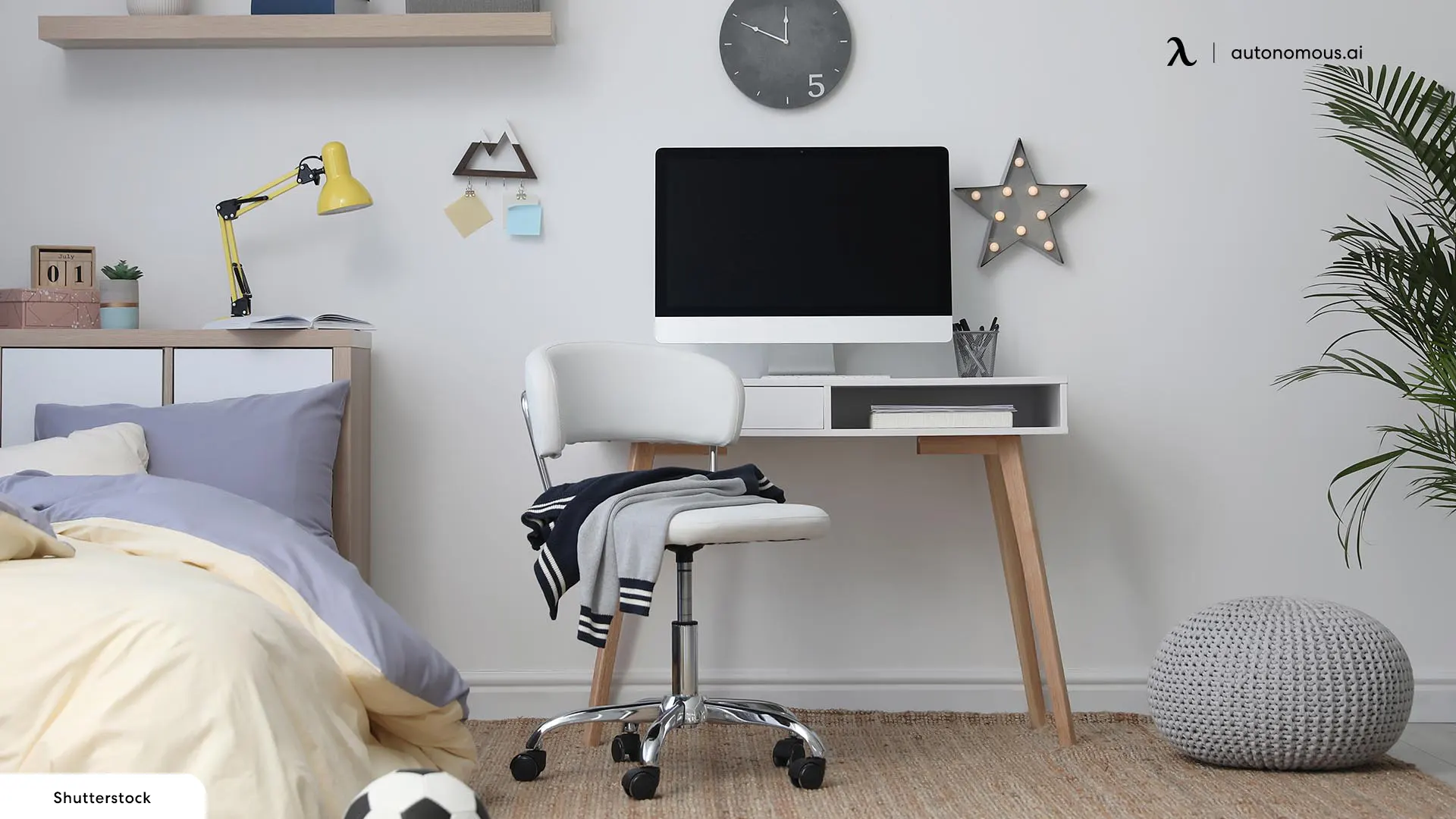 It is ideal for your child to maintain a good posture while playing games to avoid him having a slouched back. So, the best thing you can do is go for an ergonomic gaming chair for kids. These chairs are made using durable yet safe materials that are non-hazardous to children and ensure that they have a safe gaming experience. 
Comfort
Lastly, it is the comfort that a chair provides. Comfort is a crucial factor when someone is trying to create a productive work environment. Often remote work failing employees avoid this feature and have a bad work experience consequently. Since you must wish to give your child a productive time gaming, you must ensure that the material used for designing features like the backrest and seat are comfortable and durable.
Bottom Line
We hope you have gained all the insights required to buy the ideal children's gaming chair. You must be mindful of the aspects that are to be evaluated critically before you buy the best gaming chair for kids. Since we have shared the list of our top picks here, picking the best one would be an easy-peasy task for you. So, go ahead and make your move!
Keep up with Autonomous news
Stay informed, stay inspired with our new blogs.
WRITTEN BYAutonomous
We build office products to help you work smarter.