Smart Products
Best Office Storage Solutions to Keep the Neat Office

Autonomous
|
Feb 18, 2023
1,461 Views
You should probably spend the most time organizing your office. It's hard to keep all these important things organized in a small office because you need so much storage space. Having a well-organized office is also conducive to concentration and productivity. You spend several hours each day at the office. Similarly, you expect your office to be properly decorated and managed with office storage solutions, just as you would expect for your home.
Storage is perhaps the most important aspect of keeping a neat office space. No matter which office storage options or method you prefer, such as open shelving or cabinets, or whether you like to keep things behind closed doors, you will still need a system to help you stay organized.
Not every problem can be solved by simply putting everything in a cabinet and closing the door quickly, even if you have the best office storage solutions. Although everything is tucked away, knowing that things you cannot see anymore are also organized will add an extra layer of peace of mind, resulting in a more organized DIY office storage and an enjoyable working environment.
One drawer should contain all the paper items. You can make the office tidier and easier to work in by organizing all the stationery in one place (perhaps by using a cutlery tray) and lining up all the books, binders, folders, etc., on a shelf. To stay organized in the long run, consider various types of storage furniture: everything should have its spot, and items should be returned to those spots after using them.
Look at the little things after this is sorted. Put all cords (computer cables, lamps, radios, etc.) away from view. Although this might seem like a trivial detail, it is extremely untidy and often goes unnoticed. They can simply be hidden to keep them hidden.
Office Storage Ideas for Small Spaces
Drawer repurposing
Almost everyone has a printer in their home office. Printers can be very ungainly and clunky depending on how they are configured in your office, and they can take up a lot of unnecessary space. You can insert your printer easily into one of the bottom drawers of your office chest while still having easy access to it by removing one of the drawers. Things like computers, scanners, and more can also be used to achieve the same result.
With office desks, you can save space
If you wish to keep your space clutter-free, you could consider a standing desk that has space-saving drawers and other useful features. You can also choose a shaped desk to better fit the layout of a room, such as a wall-mounted one or a corner desk if you are working in a compact office space. By choosing a black standing desk that matches the room's layout, you can make your office space more economical.
Flexible options
It would help if you also kept an eye out for adaptable storage solutions that can be adapted as your storage requirements change, as this is an excellent option. When considering storage solutions, it is important to consider the inevitable creep of bills, posts, and archived documents, even if your work is mostly paperless.
For example, adjustable office shelves that can easily be repositioned to meet changing storage needs are a great way to keep your office storage solutions flexible. As a result, your available shelving space is optimized, and you won't have any wasted space.
Let's go digital
Hard copies and files are the leading causes of clutter in the office. You should begin your space-saving mission by digitizing. A digital copy will not only save you space but will also be accessible from anywhere. Before you think about shelving, drawers, baskets, or other file storage solutions, consider how much paper you actually use.
Utilize desk organizers to organize small items
Maintaining a list of small but necessary supplies can be challenging. Pencils, highlighters, and sticky notes can be sorted and stored in a pencil cup. In small glass jars, you can store paper clips, rubber bands, thumbtacks, and pushpins. The clear glass makes it easy to find what you need, and the lids prevent spills. It keeps them from cluttering drawers or the desktop, and the lids keep them from spilling. Make use of workshop tool setups to free up more space by mounting jar lids on the underside of a shelf. Use drawer dividers to make small items, such as notepads, easier to find.
Organize items based on how frequently they are used
It has been shown that clutter decreases productivity, reduces resilience, and lowers mood. Making your home office more organized can alleviate these effects. Sort supplies and equipment according to how frequently they are used. Put the CPU under or next to the desk if you only need to touch it once a week and the fax machine outside the work center if you only need to use it once or twice a month or so.
Storage Cabinets
Storage cabinets are bookshelves with doors that hide their contents. Lockable doors may or may not be included in storage cabinets, which come in various styles and sizes. Portable and stationary cabinets are available.
Storage Credenzas
It is commonly used as a buffet in conference rooms and private offices to store supplies and other office essentials. There are usually more doors, drawers, or display spaces on a credenza than there are deep.
Filing Cabinets
Cluttered papers? Buy a filing cabinet! You can sort and organize paperwork in filing cabinets or files. Many options are available, like a 2-drawer file cabinet, or a slim file cabinet, so be sure to read our complete guide to filing cabinets for more information.
12 Office Storage Equipment You Must Try
Below are the details of 12 office storage equipment, including home office storage accessories like office storage shelves and filing storage solutions that you must try to have a neat office. So, let's have a look!
1. Autonomous Cable Tray
The Autonomous Cable Tray is the first one on our list, and for obvious reasons. Most office desks get cluttered with PC cables, and a cluttered space negatively impacts productivity. The Autonomous Cable Tray helps you keep your PC cables organized while avoiding any clutter. Since this is an under-desk cable tray, it provides under-desk storage, and your workspace remains uncluttered once you use it.
2. Mount-It! Under Desk CPU Holder
If you work on a computer instead of a laptop only, you will notice that keeping your CPU at a particular place is challenging. Most modern standing desks do not have space for CPUs due to their sleek and compact design. So, you can think of getting Mount-It! Under Desk CPU Holder in this regard. The good thing is that you can mount this holder on a wall to ensure it does not take up any floor space. This innovative design is going to make your computer usage experience a whole lot better.
3. Autonomous Swivel Desk Drawer
If you want to customize your desk in a way that it becomes a desk with storage, you should invest in the Autonomous Swivel Desk Drawer. This drawer can swivel 360 degrees and has enough space for a mouse pad and your writing accessories, such as pencils and pens. Since it is quite lightweight, it is a suitable choice for any standing desk. 
4. Mount-It! Clamp On Keyboard Tray
If you are an office worker who wants his work desk to look as clean and organized as possible, think of clamping the Mount-It! Clamp-on Keyboard Tray on your desk. The company has designed this keyboard tray wide enough to accommodate your keyboard and mouse. Since the installation is quite simple, anyone can use it.
5. 3-Piece Office Organizer Kit by Bigso
Organizing files and other smaller desk accessories are the greatest challenge for anyone who wishes to have a clutter-free desk. This 3-Piece Office Organizer Kit by Bigso helps you do that quite efficiently.
The kit comes with two elegant, lidded boxes as paperwork and filing storage solutions. While the third box has portions that let you keep things like your mobile phone, pens, and pencils in place.
6. Wistopht Slim Filing Cabinet
After cables, your files are most likely to create a lot of clutter on your work desk. Therefore, you will need more filing storage solutions. The Wistopht Slim Filing Cabinet is one such accessory that you can try. If you have a white desk with storage but wish to get a complimentary filing cabinet, this filing cabinet will be great. The best thing is that it is slim, so you can adjust it in compact spaces as well.
7. Office Oasis Magnetic Desk Organizer
Since everyone is not thinking of getting a storage space under their desk, especially if it is transparent, trying out Office Oasis's Magnetic Desk organizer would be a great idea.
You might have an L-shaped computer desk with storage but wish to get an aesthetic desk organizing solution on the top to keep your mobile phone, sticky notes, paper clips, etc. Try out this magnetic desk organizer, which is available in three different colors.
8. Mindspace Multi Step File Organizer
The Mindspace Multi Step File Organizer is one of the best filing storage solutions. You might not have enough budget to get a filing cabinet. In such a situation, this multi step file organizer will help you a lot in organizing your office files. You can even use it if you are looking for reliable home office storage.
9. BeaverPeak Wooden Headphone Stand
If you use headphones frequently for your office meetings remotely, you must have a reliable headphone stand to keep your headphones in place. So, you can think of getting this BeaverPeak Wooden Headphone Stand. This headphone stand not only looks aesthetic but is great for organizing your workspace better.
10. Extensible Desktop Book Rack with Drawer by Maydear
If you are working from home, chances are you might be reading books on your work desk during your spare time. In this case, the office storage shelves can help you a lot. So, you may go for the Extensible Desktop Book Rack that Maydear makes. The interesting thing about this book rack is that it also features a drawer, so you get more space for storage.
11. Skyline Décor File Cabinet with 5-Drawer Ball Bearing Suspension
If you are looking for a premium office storage solution, think of getting the Skyline Décor File Cabinet which features a 5-Drawer Ball Bearing Suspension. This tall filing cabinet is one of the best filing storage solutions that can accommodate a lot of files. So, if you are looking for a cabinet where you can store a lot of files and documents, your search ends with this file cabinet.
12. Two Drawers Cabinet on Casters by Trio Supply House
You would have noticed that the previous filing cabinets and storage solutions are such that they only stay in a particular place. So, it can be difficult to move them around the room or shift them to a new place.
If you want more portability, go for this two drawer cabinet with caster wheels that Trio Supply House designs. Its spacious cabinets and drawers will help you a lot with office storage. So, pick this one or any other from our listing to enhance your office storage and boost productivity. Once you'll get these, you'll notice a huge difference in the environment and your mind will reflect the peace with it.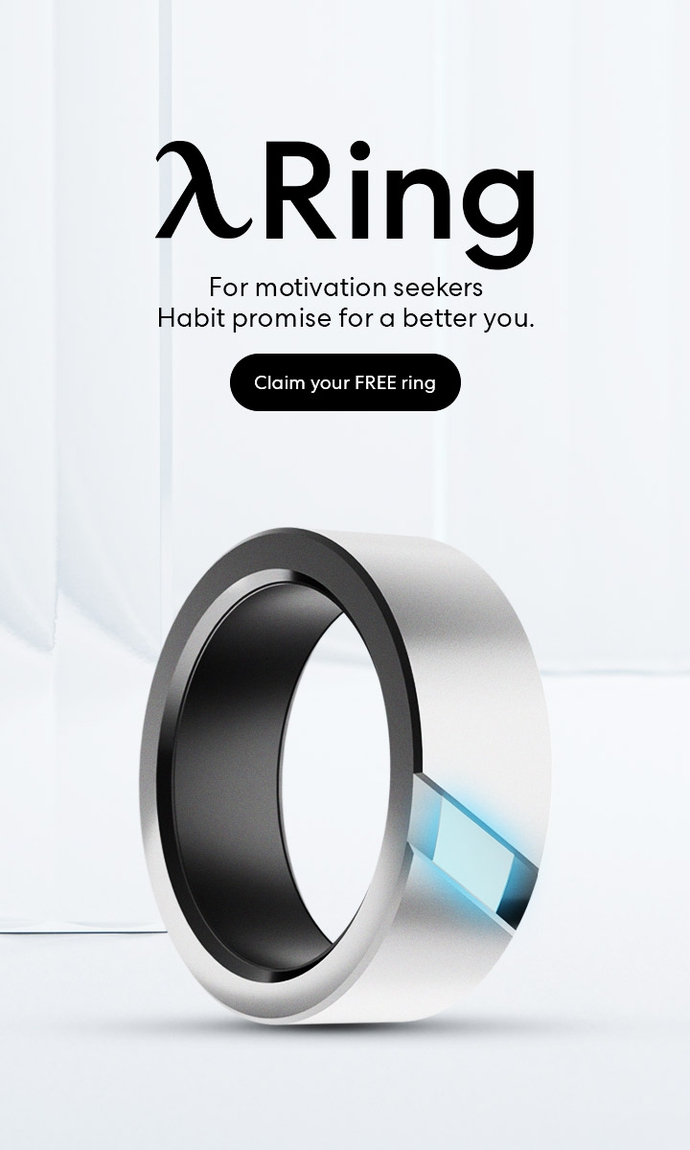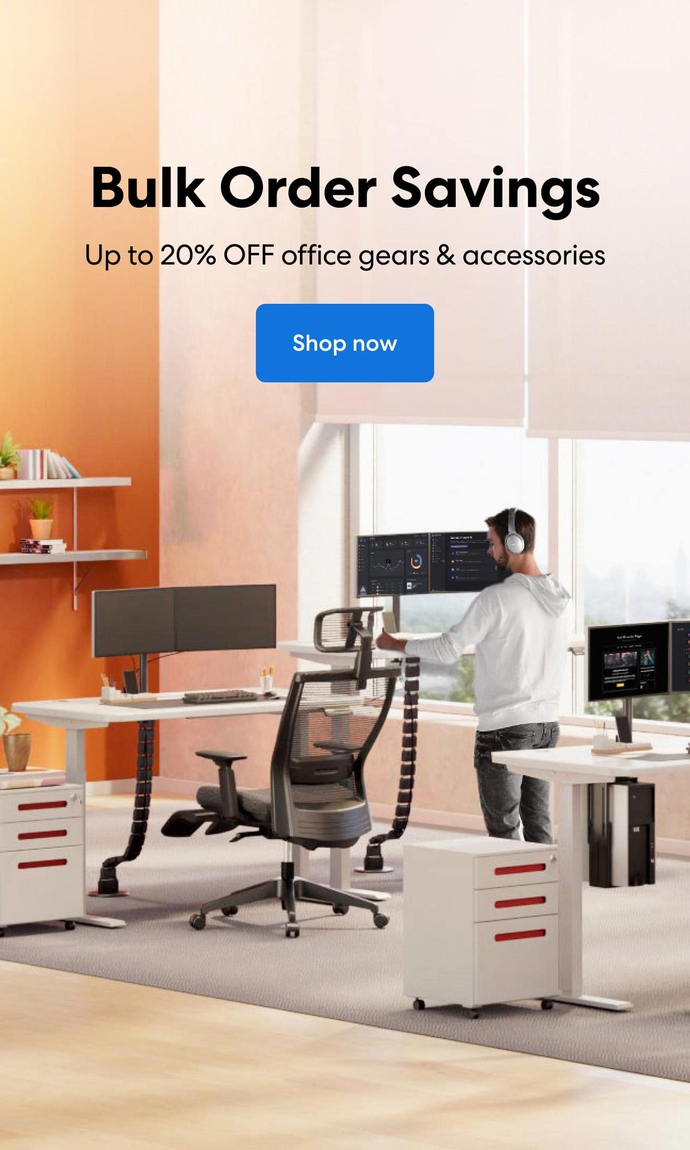 Subcribe newsletter and get $100 OFF.
Receive product updates, special offers, ergo tips, and inspiration form our team.