White is surely a classical color that mostly all love, giving a sense of simplicity and elegance. Moreover, white color is closely associated with cleanliness and effectiveness at the workplace. However, choosing the best piece of furniture for your workplace is a challenging task.
Productivity blossoms in the right environment and with the right desk. Many people favor white furniture, as it can make an office appear less busy and provide a greater sense of space. White desks with drawers look cleaner, are more modern, and are less likely to clash with the other furniture in your home office. There is a reason that there are so many desks that come in the color white. That's why we have curated this list of 25+ white desks with drawers that can elevate the aura of your workplace and make your whole room a lot better and more modern.
Top 28 White Desks With Drawers for Your Minimalist Office 
1. Skyline Decor White Finished Wood And Black Metal: 1-drawer Desk
The Skyline Decor White Desk is a stylish and modern piece of furniture that will add flair to any office space. The white-finished wood tabletop and slim metal frame provide an open look, allowing you to make the most out of your workspace.
With two storage compartments and one drawer, you'll have plenty of room for supplies and equipment. The black legs further enhance its modern design while providing extra storage underneath the Desk. This versatile piece is perfect for private and public offices, providing ample space for work and style. Assembly is required, but worth it to experience this beautiful Desk's functionality.
Overall, the Skyline Decor White Desk is an excellent office addition!
2. Aiterminal Ergonomic Tempered Glass Desk: USB ports /4 programmable
The Aiterminal Ergonomic Tempered small white desk with drawers is a stylish and practical solution for any office or workspace.
Made from durable tempered glass, this Desk's table top provides ample work surface to suit any needs, and its rounded edges ensure beauty and safety.
A pull-out drawer provides extra storage space, while a power strip with 3 socket outlets underneath allows for easy connection to other electronic devices.
Finally, this Desk is designed with a pre-assembled structure, so it's easy to assemble; only 3 steps are needed.
3. Modernsolid Rolling Computer Cart: Height Adjustable
This is a mobile laptop stand with a maximum height of 53.15 inches and a twist-lock knob that can help you adjust the laptop workspace's height. It even has smooth gliding mobility with swivel caster wheels that you can lock and unlock for additional stability.
When you need a portable workspace, simply screw in the wheels. You can easily convert any white table top into a height-adjustable workspace by unpacking and getting started. Those who work remotely or freelance at home will find it useful.
4. Trio Supply House Workstation With Storage, Espresso
The Computer white desk with drawers from Trio Supply Has a unique design that offers abundant shelving put into a compact, sturdy design. It has a slide-out keyboard panel, a safety stop, and an elevated desktop accessory shelf. Underneath the desktop surfaces are several shelves and a CPU/storage platform.
The desktop only weighs about 80 LBS, the shelves have a 30 LBS weight capacity limit, and the smaller shield behind the media rack has a 10 lbs weight limit. A heavy-duty MDF panel with laminate veneer makes up the multi-functional small white desk with drawers. To add to its elegant appearance, it has a scratch-resistant powder-coated steel frame.
5. Nexera Arobas Desk With Drawer: Desk
The Nexera Arobas Desk is a multi-functional white office desk with drawers with a drawer fitted with full extension slides. It has a unique modern design with multiple smart features and flexible settings for any home office workspace. It features an open back panel for easy wire management and is finished for maximum flexibility, out of CARB II/FSC Certified particle board and MDF materials.
6. Nexera Boss Secretary Desk
The compact desk is made out of CARB II/FSC Certified particle board and MDF materials that make the desk stain and water-resistant. It has a nutmeg finish melamine drop-down door that you need to open when expanding on the desktop surface. For additional durability, the desk is coated in a Matte White Lacquer and has a Convenient 2-door bottom storage section with adjustable shelves for more office storage. 
7. Nexera Nexera Atypik 2-Drawer Desk
This Atypik white desk with drawers from the Nexera brand has avant-garde detailing, two graphic detail drawers, and ample space for all your accessories. The top drawer serves as a storage section, while the bottom is like a file drawer with metal rods supporting files. There are Wire grommets on the work surface for easy cable management on a surface coated with a melamine finish for damage resistance.
8. Skyline Decor Three Drawer Pedestal And Pull-Out Keyboard Tray: Desk
This "floating" desktop has a beautiful white laminate finish with plenty of storage. It has a Silver powder coated frame with self-leveling floor glides and an open storage compartment. Four compartments will help you keep a tidy work area, one open and three enclosed behind drawers for all necessities and devices, and better organization of your workspace. While you're working on your laptop, the keyboard tray is a convenient place to store writing materials and small devices. To get the most out of your workday, upgrade to a new single pedestal white L-shaped desk that is packed with features.
9. Skyline Decor Delta Home Office Writing Desk, White: Writing Desk
The Delta Office Desk will enhance your workspace with a contemporary, polished design. It looks great in any office or home, whether in your workplace or your den, to catch up on paperwork. Keep small office supplies organized and readily available in desk drawers, such as pens, pads, and staplers. A built-in white file cabinet provides ample space for paperwork, pictures, and more. Desk knobs are silver metal with a crisp white finish. This multi-functional desk is finished in a white finish with silver accents.
10. Techni Mobili Rotating Multi-Positional Modern Desk
This Modern Techni Mobili Rotating Workstation desk has a unique rolling caster design with a side table that pivots around the two-drawer cabinet section. This gives you greater customizability and flexibility for all kinds of workspaces. For example, you move the desktop to fit into L shape corner areas or extend it forward if you need a wider desktop. A space-saving nested desk with powder-coated steel legs features moisture-resistant MDF panels covered with PVC laminate.
11. Techni Mobili Study Computer Desk
With a powder-coated steel base and MDF panels, this white desk with drawers boasts a PVC laminate surface and a PVC laminated surface. Besides two-sided drawers, the unit includes a pull-out drawer that can be used for a keyboard or additional storage for laptops, tablets, and other media devices.
12. Techni Mobili Home Office Computer Desk
With our contemporary workstation desk, your workspace will be more sophisticated. The generously extended work surface and ample storage make it an ideal choice for home offices. This classic desk makes a statement in any decorative setting, featuring a durable particleboard construction and a painted surface. The two pull-out drawers provide easy access to office essentials, while the open shelf at the bottom helps keep clutter at bay.
13. Trio Supply House Expandable Home Office Desk
This Classic Computer Desk has a modern look with clean lines and a very traditional design made out of manufactured wood with a  rich gray wood-grain finish. You can store and organize your office essentials on open shelves under the desk area, resulting in a clutter-free workspace. In addition to its side drawer, it has a bottom door cabinet that conceals important documents and basic supplies. Desks with fully finished backs and privacy panels offer greater versatility.
14. Trio Supply House Indo L-Shaped Desk with Bookshelves
This desk fits snugly in a corner to maximize your home office space. Your monitor, laptop, papers, and other important office supplies have plenty of room on the large desk surface. The side shelves on the desk provide the perfect place to store binders and books while keeping them easily accessible. 
15. Wistopht CompactDesk: Touchscreen Control & Wireless Charge Pad
The Wistopht CompactDesk is an essential addition to any home office. It features a 45" x 23" tabletop that can support up to 176 lbs of weight. The tempered glass desk also has digital displays, touchscreen keys, an embedded drawer, a built-in wireless charger, and a power outlet.
This all-in-one solution is easy to install in just minutes and comes with a 1-year warranty with necessary certifications that gives you the ultimate peace of mind while using the product.
With its sleek design, intuitive features, and reliable construction, the Wistopht CompactDesk offers an efficient way to control your setup from your work surface!
16. EUCO Computer Desk – White
The EUCO Computer Desk is a white-desk setup that is not only functional but flexible too. With an incorporated turntable joining two separate desk parts together, it allows the desk to be rotated. Yes, you read correctly, this white executive desk has a shelving section that can rotate 360 degrees. Better yet, you are also able to configure it in a straight line or in an L-shape. The anti-slip protective tips are there to protect your floor when you rotate it left, right, or around and around. 
Its eco-friendly particle wood board also makes this white storage desk wear-resistant, waterproof, anti-scratch resistant, and super easy to clean, even though it is white. You are also not required to be Bob the Builder when needing to assemble it.
17. Yaheetech White Computer Desk
The Yaheetech White Computer Desk is compact, but for a small desk, it sure comes with a lot of storage. You no longer need to imagine a white desk with drawers when there is one with a sliding keyboard tray, a raised shelf, two shelves, and a small desk drawer. 
While it is delivered flat packed and requires assembly, when the desk is eventually all up and running, it is one durable desk, offering the utmost protection against liquid corrosion and scratches with its melamine finish. 
18. Maestro 25 White Desk
A white desk with drawers made in three widths, the Maestro 25 White Desk is one large white office desk with drawers, and if the size is still not according to your liking, it comes with a desk height pedestal unit, meaning that you can extend the surface area of the desk. 
Its L-shaped design makes it a desk suitable for corners, and its cantilever frame allows for a lot of legroom. With two tidy holes for cable management, three lockable drawers, and one filing drawer, all in all, the Maestro 25 White Desk makes for a great white office desk with drawers. There is no doubt that it belongs in the corner of your home office.
19. Yo-Yo Desk 90 Standing Desk – White
Back to the ergonomic office furniture pieces, the Yo-Yo Desk 90 Standing Desk is a desk designed to sit on top of an already existing desk, allowing users to switch between a sitting to a standing desk throughout their workday with a simple and smooth height adjustment. Now, before you begin to say that the Yo-Yo Desk 90 Standing Desk has no drawers, there is a loophole. 
While the ergonomic piece of office furniture itself may not have drawers, the desk is placed on top of those, and this will account for the storage that you are acquiring along with your white desk. The non-slip silicone frame pads protect the desk underneath from any sort of damage, and the Yo-Yo Desk 90 Standing Desk can hold up to 33 pounds on the top level and a keyboard on its lower level. 
20. Ikea MICKE Desk – White
Another affordable alternative is the Ikea MICKE Desk. With its simple and clean design, this white storage desk can be placed just about anywhere in your home or office. It doesn't even need to be against the wall, as it features a finished back as well. The absence of handles is what gives the Ikea MICKE Desk its modern design and minimalistic feel. 
This white office desk with drawers features a desktop with a cable outlet hole in the middle for the tiding of cables. It also features built-in stops that prevent the drawers from being pulled out too far, and it features a cupboard that splits into three shelves, with two loose shelves being able to be positioned at literally any height. What more could you possibly need from this desk other than the desk itself?
21. Compact Desk by Wistopht – White
What about a digital desk for the more advanced places? The Compact Desk by Wistopht has got you covered; this is an adjustable standing desk with a drawer and features a tempered glass top, along with a digital display of touch control keypads. 
While it could be used specifically for show purposes, the glass top surface of the Compact Desk by Wistopht also has a built-in wireless charger for everyday use. Buyers are also offered peace of mind for five years, which is the length of the warranty attached to this white storage desk. 
22. Kings Brand Home Office Desk - White
A perfect depiction of elegance and class in a home office workspace is the Kings Brand Home Office Desk with its featuring drawers and shelves. This is a small white desk with drawers with a chic design that had contemporary office workplaces in mind when it was being designed. 
The cross-legged structure of the desk offers buyers wonderful stability, and the white accent paired with a chrome finish makes the Kings Brand Home Office Desk a timeless design piece. If this list is able to find this desk fit for a home office setup, there is no way you won't find it just as suitable when you buy it for your office and put it to use.
23. Argos Home Malibu Three Drawer Office Desk - White
A nifty and nice white desk with drawers, the Argos Home Malibu Three Drawer Office Desk is a cleverly streamlined concept that has all the benefits of an everyday desk and more. More because it actually has a hidden store, a three-shelf open unit, which is within reach underneath this white desk. 
Let's also not forget its large surface space, its three-drawer pedestal with easy glide drawers, and its bright white color with shiny nickel knobs. Buy this white desk with drawers, roll a chair underneath, and you literally have everything you need to get down to business. 
24. Habitat Pepper One Drawer Desk - White
Are you working from home and perhaps tight on space? The Habitat Pepper One Desk Drawer is your solution. This white desk with drawers is small and compact, measuring only 31 inches in length. As small as it may seem, it still provides ample room for a laptop and a phone charger on your work surface. 
Top desk clutter can also be easily tidied away in the one easy-glide drawer, and the under-desk shelf is the perfect place for storing current papers and office essentials that you need on hand or within reach. The Habitat Pepper One Desk Drawer was manufactured and designed ready for business; it would be a shame to not put it to good use in your home office.
25. Argos Home Lawson Office Desk - White
The Argos Home Lawson Office Desk shines not only in a viable white storage desk kind of way but quite literally shines thanks to its catching white glossy look. It is perfect for smaller home offices or any other small space in your home and comes equipped with two handy cubby holes, a cupboard for paperwork and files, and an adjustable shelf for other office accessories. 
If you're a sucker for angular simplicity or a minimal look, then the Argos Home Lawson Office Desk in white is a desk that is most definitely worth your consideration and your money, should you happen to love it so much that you purchase it. 
26. Virtuoso Horizon Gaming Desk – Blue and White
If you happen to be a serious gamer, you have not been forgotten about. A white desk with drawers in this round-up is the Virtuoso Horizon Gaming Desk, and it was designed specifically to enhance a gamer's gaming experience by being a desk that can act as a workstation or as a multi-use play. 
Combining a stylish look with ergonomics and storage functionality, this desk has it all. It features a large desktop space suitable for two monitors, a tablet holder, and a smartphone; it has a sliding under desk mouse and keyboard tray, PC tower shelves with ventilation, and open large storage shelves, all in a main white color with blue piping. Does anything else need to be said?
27. Habitat Pepper Corner Desk - White
The Habitat Pepper Corner Desk can be described in four words as a genius corner desk. Fitting space-savingly into a corner in your home, you are giving yourself all the room you need without forfeiting all the space you have. 
It features a curved desktop under which you can slide a chair underneath and four convenient shelves on which you can store any office equipment. Consumers also love the handy whiteboard that is included for post-it notes, but then again, who doesn't love the idea of never missing a deadline again? 
28. Argos Home Marble Effect Two Drawer Desk
The last white desk with drawers is the Argos Home Marble Effect Two Drawer Desk, and the subtle vintage flair of this desk could not go unnoticed. Two practical storage drawers complement the desk's ample worktop, where papers, books, and stationery can be stored with ease. By being able to pair well with just about any décor style, this white office desk with drawers will work wonders in your home office. A productivity booster that is effortlessly on-trend and very easy to assemble should not be ignored.
The Bottom Line
Finding the right white desk with drawers for your office space can be daunting. We hope this article has helped you find the perfect furniture piece to match your style and workspace needs!
When going for a white office desk with a drawer, make sure that it suits all your specific needs so you get the best use out of it. Start shopping today and ensure your home office is as stylish and efficient as possible. Thanks for reading!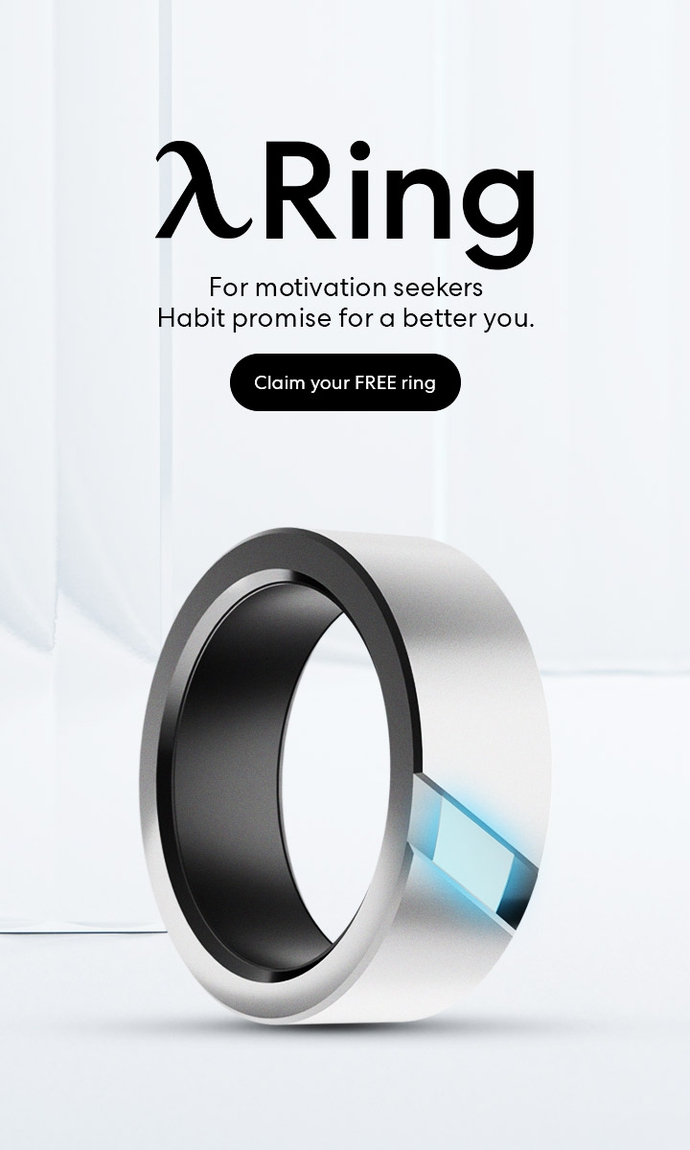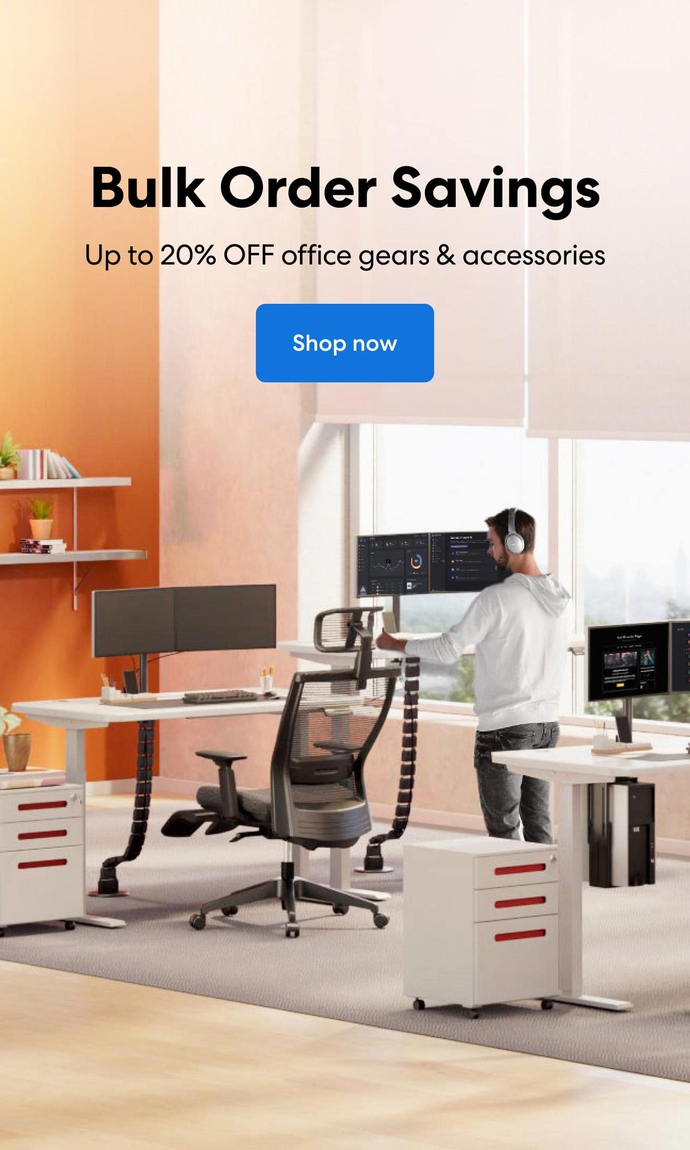 Subcribe newsletter and get $100 OFF.
Receive product updates, special offers, ergo tips, and inspiration form our team.