Workplace Inspiration
The 20+ White Desk Setup Ideas for a Minimalist Workstation

Autonomous
|
Feb 13, 2021
9,344 Views
One of the best things you can do for your home office is put together a clean and minimalist desk setup. In saying this, a go-to option when it comes to such setup is to include an all-white design to your workstation. A significant benefit of constructing a minimal workstation is that it aids in increasing your productivity while improving your daily working life. This is because you're given the ability to focus on things that enhance your working life while getting rid of what is taking up too much space.
It's no secret that not everyone works in a similar way. Thus, there isn't a one-size-fits-all method. One remote worker might require a setup for casual browsing, while another might need something more professional. For this reason, we have created a comprehensive list of the best white desk setups for a minimalist workstation. For this reason, it doesn't matter if you're a college student, professional gamer, photographer, or anything in-between. We have some fantastic all-white desk setup ideas for your workspace.
What Are the Pros of a White Desk Setup?
Many benefits come with having an all-white desk setup. It's for this reason that all-white desk workstations are incredibly popular among remote workers. Here are some of the main advantages that come with having an all-white desk setup:
It adds a bright and clean appearance to any workspace.

White works with any existing

desk setup and décor.

It makes the workspace look bigger and more open.
What are the Cons of a White Desk Setup?
With that being said, some disadvantages come with using an all-white desk set up in your workspace. The most evident downfalls of incorporating an all-white desk setup into your workstation are:
This

white furniture is more likely to collect visible stains and dust.

All-white desk setups require more maintenance in order to keep the future clean.
The Best Desk Setup Ideas for a Minimalist Workstation
We understand that not everyone values the same accessories when it comes to a desk setup. However, two things are for sure. One is that white is an excellent option when it comes to constructing a desk setup. The next is that a minimalist outlook on your setup is going to work in your favor and aid in boosting your productivity and motivation.
It's for this reason that we have provided 20 different all-white minimalist desk setups to help you pick the best one for your workstation. Here are our top picks for the best desk setup ideas that promote your productivity and enhance your motivation during your working day.
1. The Minimal Hypebeast Standing White Desk Setup
There's no doubt that a Hypebeast room isn't complete with a well-thought-out desk setup. A lot can be done when crafting the perfect Hypebeast desk setup while keeping this space minimal and clean. One excellent addition to a Hypebeast room is an all-white standing desk that hosts KAWS figures and Bearbricks. This all-white standing desk setup also adds a fantastic contrast against Hypebeast rugs and wall art while making this workspace more ergonomic.
2. The Complete Ergonomic Home Office White Desk PC Setup
We're in the age of sedentary work, which means that a standing desk is an excellent way of being a little more active during your working day. Not to mention, using a standing desk like SmartDesk 2 helps to alleviate the aches and pains that come with sitting for extended periods. Additionally, an ergonomic office chair can also help enhance the comfort you feel when you're sitting and doing work. You can again go the extra mile and add a comfortable desk cover to offer padding to your wrists throughout the day.
3. The Dual Monitor White Minimalist Setup
It's no longer developers and day traders that make use of a multiple desk setup. Through time, monitors have evolved to become slicker and less intrusive, which makes adding two monitors to your all-white desk gaming setup more accessible. Not to mention, you have the opportunity to free more desk space by incorporating monitor arms into your all-white desk setup. The Autonomous L-shaped desk is an excellent option for this type of setup, as you're provided with an white studio desk that can hold a dual monitor system.
4. Aesthetic All White Minimalist Setup
Some people enjoy making their workspace a real vibe with an all-white aesthetic setup. This is an excellent setup if you want a minimal yet stylish all-white desk setup. When wanting to achieve this setup, you can't ever go wrong with warm and neutral tones, which create a calming and welcoming atmosphere. Not to mention, it offers a brighter appearance. However, you can enhance this effect by placing your all-white curved standing desk like Autonomous Art Desk close to a window for natural light that can instantly make your setup look and feel better.
5. Compact and Small White Desk Workstation
You might have the small workspace or simply wish to have less of a footprint. In any case, you can still gain a clutter-free and productivity-boosting all-white desk setup. To achieve this, a compact all-white desk is one of the most fantastic places to start. After this, simple modifications like a 60 percent keyboard or mounting your monitor can aid in adding as much free space as possible.
6. The College Student All White Desk Setup
It's no secret that college rooms are already small, to begin with. This is especially the case if you live with multiple roommates or in a dorm. You're going to want to ensure that you use your space efficiently. You can do this by utilizing pegboards, shelving, and drawers. Adding posters and vision-boards can also make a world of difference.
7. Natural and Plant-Themed White Minimalist Setup
Want a refreshing and energizing all-white desk setup? One of the best ways to achieve this is to add copious amounts of plant life to your office. The great thing about this is that you can add as many plants as you like, and you never feel trapped or suffocated. These oxygen-filled all-white desk setups work wonders in any workspace.
8. The Optimal Productivity All White Desk Setup
Why work harder when you can work smarter? One of the best-kept secrets to getting more work done in less time is to reduce clutter. In addition to this, you can also add an extra monitor and desk clock. The modifications help to boost motivation and help you work more productively.
9. The Ultrawide White Desk Workstation
The beauty of design allows you to be a maximalist when it comes to screen real estate while still maintaining a minimalist all-white desk setup. An ultrawide monitor is an excellent productivity-booster while also being a significant upgrade to a dual-monitor setup if you want to declutter your workspace and make it more efficient.
10. The Programmer and Developer White Minimalist Setup
Do you want to get your all-white desk gaming setup cleaner than your code? Well, you can do this by minimizing any distractions while you go about doing your programming. Thus, adding modifications that help you organize and declutter your desk setup is going to prove very beneficial.
11. The Glass and Transparent White Desk Setup
Something that goes really well with an all-white desk setup is adding transparent or glass modifications. This is because it enhances the effects that are provided with an all-white desk setup. You gain a bright and airy workstation that goes with any aesthetic or style. You can achieve this look by implementing white or light décor and tech while incorporating acrylic or glass furniture. When using this guide, we highly recommend including a desk cover to avoid any scratches on your desk and other furniture pieces.
12. The Youtuber and Filmmaker White Desk Setup
Between your meticulous color and film sessions, while shooting b-roll, all filmmakers are going to need a workspace that can accommodate the long hours and busy lifestyles that accompany YouTubers and filmmakers. You can enhance the breathability of your workspace by including a white standing desk. Not to mention, adding a mic and lights is never a bad idea for last-minute footage.
13. The Best All White Desk Setup for Photographers
When developing an all-white desk setup for photographers, you're going to want to show off your own lenses instead of using lens mugs. Our suggestion to doing this would be to show off and store your hard-earned photography gear by using floating shelves. This also offers a clutter-free and minimalist approach to developing an all-white desk setup that promotes productivity. You can also use your own work for wall art. Simply print it out and frame it.
14. The Modern Minimal All White Battlestation Gaming Desk Setup
We live in a world of extravagant gaming setups, which can be overwhelming at times. However, the minimalist battle station desk setup offers the best productivity and allows you to remain motivated while ensuring that you don't feel overwhelmed. Not to mention, these types of all-white minimalist configurations seem unrealistic. However, you can easily stick to the basics of all-white furniture and desk accessories for a cleaner and more welcoming appearance.
15. The Monochrome All White Desk Setup
Sometimes you want the advantages of an all-white desk setup without committing to an entire workspace of only white-colored accessories and furniture. We've got you covered. An excellent way to ensure that your workspace is bright and clean is by adding monochrome features. You can break up the all-white appearance by mixing and matching off-white additions to your workspace. 
16. The All-White Minimal Desk Setup
There isn't anything more minimal than sticking to an all-white workstation. It's simple to achieve. All you need is a white desk and your white favorite white accessories for a more put-together and productivity-boosting workstation. You can even go the extra mile by incorporating white colorways into your different devices. 
17. The Minimal Wooden Desk Workstation
An all-white desk setup can be easily enhanced with the use of wooden accessories. Not only does this help to improve the cleanliness and breathability of your office space, but it can also work to chop up your all-white office if you're looking for a unique style. Autonomous offers the best standing desks that you can customize to your own workspace preferences. Go for a DIY standing desk frame and MDF wooden desktop to incorporate more wood into your all-white desk setup.
18. The Colorful LED Home Office Light Desk Setup
If you're spending your nights working late, one of the best ways to remain focused would be to add LED office lighting. An all-white desk setup can be a little too much sometimes, especially if you're not going to the 'dentist welcome room' look. That's why adding a splash of color against this all-white desk setup is a great way to make your workspace more interesting.
19. The Designer's All-White Minimal Desk Setup
As a designer, it's imperative to have a clean and aesthetically pleasing working area. One of the best all-white desk setups is to add a combination of wood pattern and white into your workstation. In addition to this, you can even add plants, or a Pantone look-book on your all-white desk.
20. The All-Black Desk Setup
In some cases, all-white just doesn't cut it. You might be one of those people who enjoy the color black more than you like some family members. We understand that, and we wish to accommodate these individuals. It's for this reason that we have added a contrasting desk setup idea to an all-white option. You can make more of a statement by keeping a consistent color scheme of all-black. This offers a sleek and professional look to any workstation. Not to mention, some people enjoy working in dark areas, which means that this all-black desk setup is likely to offer the most benefits and aids in enhancing productivity and motivation.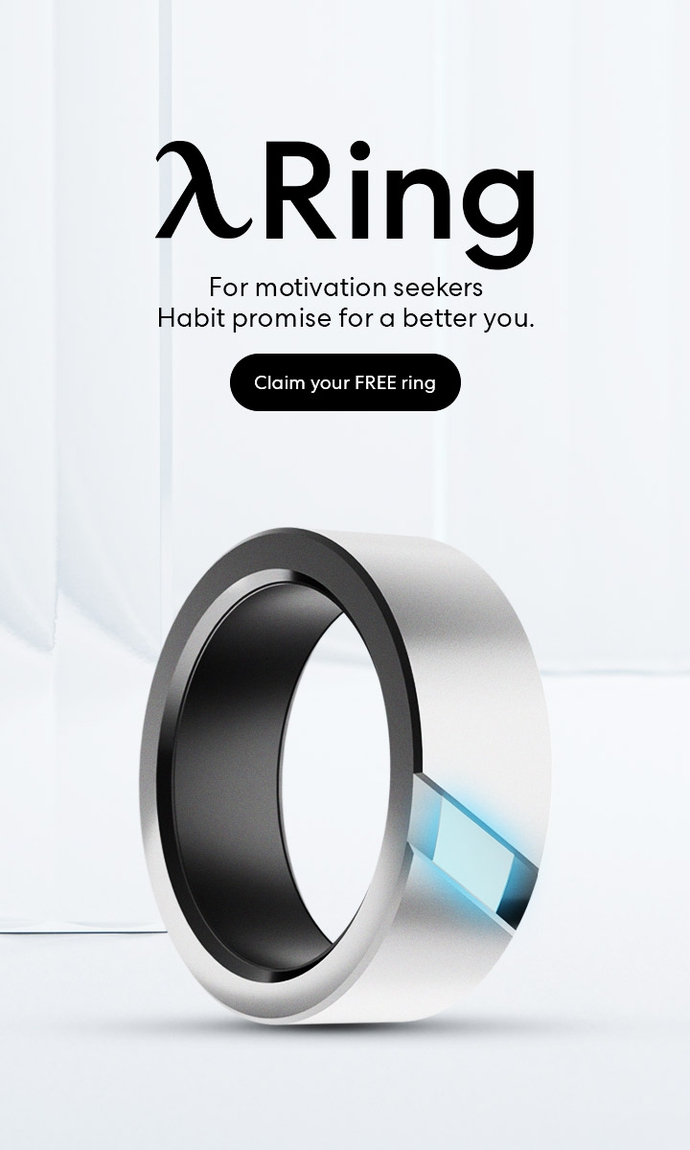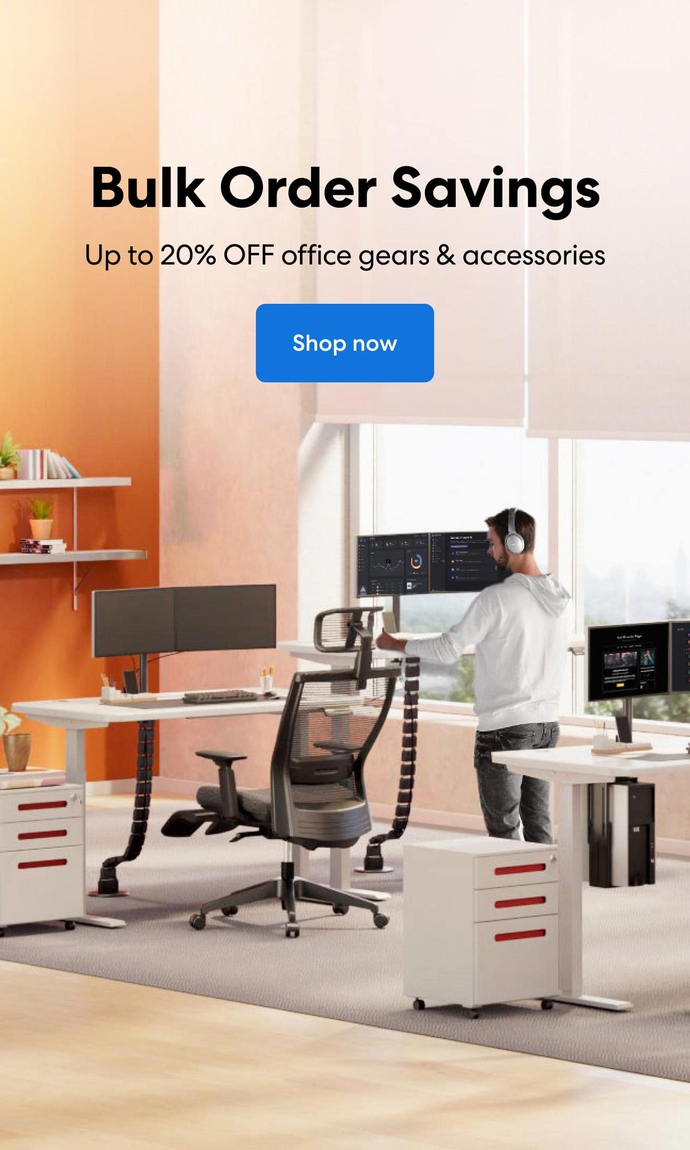 Subcribe newsletter and get $100 OFF.
Receive product updates, special offers, ergo tips, and inspiration form our team.