Table of Contents
Everything in today's world happens over Google Meets or Zoom meetings. Whether you're a seasoned professional or just diving into the world of office gadgets and computer accessories, finding the right tools to handle these video calls and office meetings can be a game-changer. Come with us to find the best solutions to your meeting room woes while unveiling the best conference camera in the market. Get ready to improve your workday and make online conferences a breeze.
Best Video Conference Cameras for Meeting Rooms
1. IPEVO TOTEM 180 Panoramic Conference Camera
This camera has a 4K resolution and utilizes AI to frame its subjects during video conferences automatically. While two 4-megapixel lenses cover every angle of the room, two omnidirectional microphones provide peace and quiet. In addition to being compatible with popular services like Zoom, Skype, and Teams, it also has a low learning curve and quick setup time. Moreover, it comes with a two-year warranty and a remote control. The TOTEM 180 is ideal for meeting rooms of any size because of its broad viewing angle and excellent quality. It is one of the best video conference cameras on the market, especially for its price.
2. IPEVO TOTEM 360 Immersive Conference Camera + Speakerphone
The IPEVO TOTEM 360 is an AI-powered, 360-degree conference camera and speakerphone. It can capture a full picture of the room and follow the current speaker. The four cameras, four microphones and one speaker all contribute to the superior video and audio it produces. Also, there are four distinct video modes, including presentation mode, close-up mode, split-screen style, and panoramic mode. It's compatible with any system thanks to its USB and HDMI connectors and its plug-and-play functionality. A user guide and warranty valid for two years are included. A simple and immersive meeting solution, the TOTEM 360 is perfect for medium to large conference rooms. Check out IPEVO stores to see more conference cameras and other accessories that will facilitate your day to day office life.
3. Logitech BCC950 Conference Camera
Logitech's BCC950 Conference Camera is an HD camera and telephone designed for desktop video conferencing with small groups. It features a camera that can pan, tilt, and zoom to get the finest possible shot, as well as a speakerphone that captures crystal-clear audio. The stem raises the camera to human eye level for a more authentic and engaging viewing experience.
It also has acoustic properties that lessen the amount of ambient noise and echoes. This meeting room conference camera has superior visual and audio quality than most laptops and desktop computers. The ability to make eye contact with people you're working with remotely may also improve the quality of your interactions with them.
4. Meeting Owl 3
The Meeting Owl 3 revolutionizes collaboration with its 360-degree audio and video recording, capturing the entire room while highlighting the speaker. Setup takes just 7 minutes, making it incredibly user-friendly. It's compatible with major platforms like Zoom and Microsoft Teams and powered by the Owl Intelligence SystemTM for swift speaker identification. With WiFi capabilities, it receives updates wirelessly. Plus, it's expandable for larger rooms. Consider combining it with Owl Labs' Whiteboard Owl and Meeting HQ for a comprehensive hybrid meeting space. The Meeting Owl 3 is a smart choice for businesses seeking seamless and engaging video conferencing experiences.
3. IPEVO TOTEM 120 Multimodal Collaboration Camera
The IPEVO TOTEM 120 Multimodal Collaboration Camera is a game-changer in the world of video conferencing. With a 120° ultra-wide lens and AI-powered features like auto-reframing and noise reduction, it's your go-to for dynamic online presentations and crystal-clear meetings. Whether you need an eye-catching angle for product demos or a focused 80° lens for one-on-ones, this wireless conference camera has you covered. Plus, it's a breeze to set up with plug-and-play USB-C compatibility. Improve your virtual presence with the TOTEM 120 and enjoy peace of mind with a two-year guarantee. It's the ultimate tool for professional and impactful collaboration.
FAQ
1. How can a conference room camera and microphone address meeting challenges?
Conference room cameras and microphones are essential office accessories that can tackle various meeting challenges:
Poor Audio and Video Quality: These devices enhance audio and video quality, improving communication clarity.
Difficulty Seeing and Hearing Everyone: Conference room cameras offer wide views, ensuring all participants are visible. Microphones capture all voices, even soft speakers.
Distractions: They reduce outside distractions by blocking background noise and visual disturbances.
2. How do I choose the right conference room camera and microphone?
Consider these factors:
Room Size: The size of the meeting room will determine the field of view that you need from your camera. A wider field of view will be necessary for larger rooms to ensure that everyone is visible. If you have a small meeting room, you may be able to get away with a narrower field of view.
Number of Participants: The number of participants in your meetings will determine the microphone system that you need. If you have a small group of people, you may be able to get away with a single microphone. However, if you have a large group or if the room is large, you will need a multiple-microphone system to ensure that everyone can be heard clearly.
Budget: Conference room cameras and microphones can range in price from a few hundred dollars to several thousand dollars. It is important to set a budget before you start shopping so that you can find a system that fits your financial constraints.
Conclusion
Choosing the appropriate conference camera is essential in the era of online meetings. We've looked at some of the best options, including the adaptable IPEVO TOTEM series, the intimate Meeting Owl 3, and the compact BCC950 from Logitech.
Think about the room's size, the number of attendees, the sorts of meetings, and your budget to make the best decision. Each camera has special benefits and features that guarantee excellent video conferencing and enhanced distant communications.
Online conferences will be simple in 2023 thanks to the correct conference camera investment, which will also boost communication and raise your virtual presence.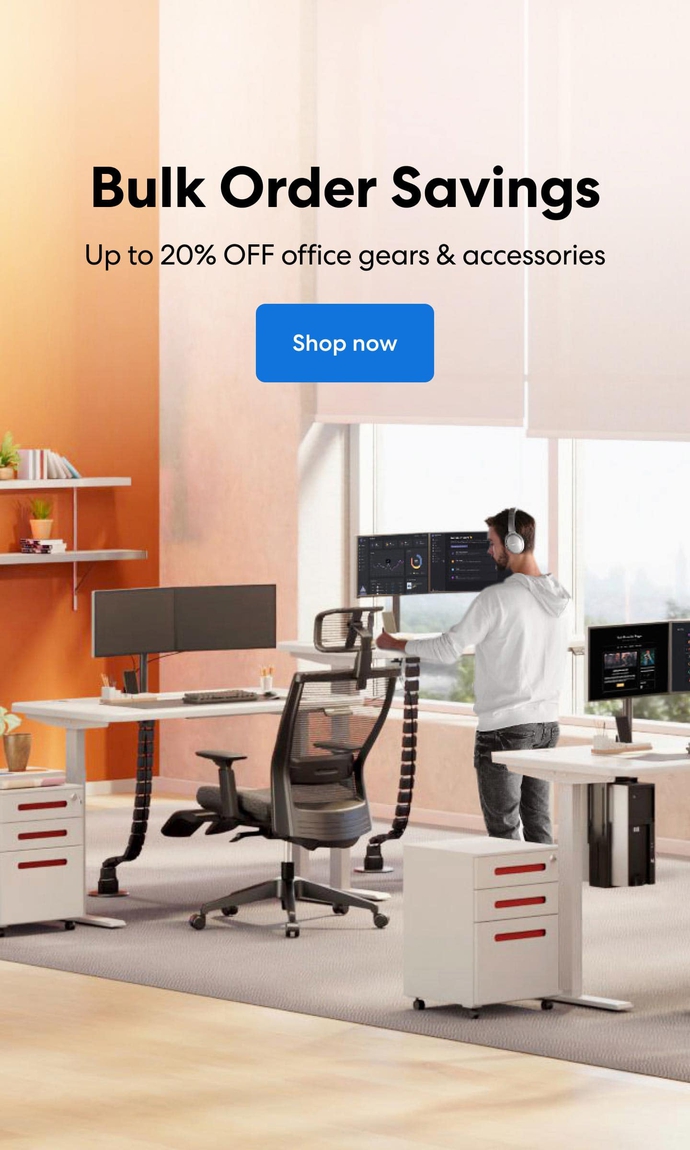 Subcribe newsletter and get $100 OFF.
Receive product updates, special offers, ergo tips, and inspiration form our team.