Gamers everywhere know how exciting it can be to play their favorite games. However, the equipment needed can be quite expensive. Therefore, it might be a good idea to look for a Black Friday gaming chair to get the best deals. 
There are plenty of benefits of having one, but if you want to buy ergonomic office chairs, it is crucial to get the best Black Friday gaming chair deals, and here they are: 
Best Buy Black Friday Gaming Chair Options
1. ErgoChair Recline from Autonomous
If you want a Black Friday ergonomic chair, then the ErgoChair Recline from Autonomous might be the best choice. It is comfier than a couch and healthier on your back while you play or work all day. 
You're sure to find that this is a great chair because it comes with or without a leg rest and headrest. Most people recommend getting the extra features, especially if you plan to play games all day or most of the day.
Though there are only a few colors to choose from, this is a great Black Friday gaming chair because it goes well with any décor. With it, you get an adjustable height, lumbar support, armrests, and recline. 
This chair carries 250 pounds comfortably and has a one-year warranty. Plus, the back is made of mesh, so it breathes while you sit in it all day! 
2. ErgoChair Pro from Autonomous
If that wasn't your style for whatever reason, you might want to get the ErgoChair Pro, which is also from Autonomous. This Black Friday computer gaming chair is fully adjustable and supportive. Plus, it comes in so many fun colors. 
You're sure to appreciate the adjustable height, headrest, armrest, seat tilt, and backrest. Plus, it features a smooth recline option with five lockable positions. This means you can lean back while you're playing to protect your neck and relax the shoulders a bit.
Everyone likes that this chair holds 300 pounds, so it works well for those a little larger. There's also a woven mesh back, which provides optimal airflow. This is sure to be the top choice, and it comes with the best Black Friday gaming chair deals! 
3. ErgoChair Plus from Autonomous
Those who want something a bit more from their best buy Black Friday gaming chair might like the ErgoChair Plus from Autonomous. It's one of the most dynamic chairs out there and is inspired by regular movement and engineered for those who like to move while they sit. This often happens for gamers. 
You're sure to appreciate the many style options. There are so many colors available, which can match your décor or make you feel like a king or queen when you sit in it. 
Many people exclaim about the frameless construction. That means you can move unhindered. If you've got to reach behind you for a drink or snack, there's nothing in your way. Plus, you can get into the action while you're battling it out in the game without any fears. 
There's also the earthy-friendly materials used to create the chair. They are 10 times more durable than other options. It's also got a weight capacity of 300 pounds, and you're sure to like the adaptive spinal support that moves with you. 
Another great thing about this Black Friday gaming chair is the cooling naked TPE mesh. Plus, there's a five-year warranty! That's almost unheard of for gaming chairs! 
4. AvoChair from Autonomous
Those who want something a little smaller, such as for a tiny room, might like the AvoChair from Autonomous. It comes in a few different colors, but the best part is that this chair is clean and functional. It's inspired by nature and uses eco-friendly materials to boot. 
You're sure to appreciate the adjustable back tilt, armrest, height, and tension. That means you can set it to meet all of your needs so that it feels like you're sitting on a cloud.
There's also an elastomeric mesh back and seat. This means that the Black Friday gaming chair moves with you. It's seen as better than memory foam, but it works similarly. Therefore, when you sit in it, the chair cradles you. When you get up, it goes back to its original shape. 
This chair holds 250 pounds, so it works well for most people. Plus, it features a two-year warranty, so you know it's designed to withstand the test of time. 
5. Karnox Legend Bluish Gray Edition
The Karnox Legend Bluish Gray Edition is a great product available in this year's gaming chair Black Friday sale. It's great for newbies and pro gamers alike. The chair has a glossy look, is water-resistant, and is easy to clean. The chair is also highly comfortable and breathable to last you through long hours of gaming.
You can also adjust the seat's height and polyurethane 4D armrests according to yourself. The chair's backrest can recline from 90 to 150 degrees, allowing you to lean back and adjust your posture as you play on! 
6. Eureka Ergonomic GX5 Series Gaming Chair
One of our absolute favorites is the Eureka Ergonomic GX5 Series gaming chair! It provides a comfortable gaming experience while also taking care of your health. The chair has a carton fiber headrest that provides neck support and relieves neck pain.
The gaming chair is created with breathable high-density foam and has an ergonomic waist curve integrated into it to provide comfort and support good posture and spine health, making it a great gaming chair for posture. You can also adjust the height of your seat and recline it up to 180 degrees to better suit yourself.    
7. Eureka Ergonomic GE300 Breathable Ergonomic Gaming Chair
The EUREKA ERGONOMIC GE300 Breathable Ergonomic Gaming Chair is a great pick for health-conscious gamers. The gaming chair brand ensures you have a great gaming session without compromising your health.
It is created using the human-curve design that supports 5 main health points. The lumbar support, headrest, and armrests are adjustable for enhanced comfort. Even the backrest is made of durable, breathable, high-density mesh fabric to maintain good air circulation.
8. Karnox Suede Gaming Chair
If you're looking for a luxurious gaming chair on Black Friday, then the Karnox Suede Gaming Chair is perfect for you. The seat's premium suede and 2.0 PU leather finish provide a luxurious look and feel while keeping the chair soft and breathable.
This desk chair in Black Friday entails a wide seat, side lumbar support, padded headrest, tall back, and additional lumbar and head pillows to provide you with the royal gaming experience. 
9. Vertagear Gaming Chair SL4000
This is one of the best Black Friday gaming chair deals for you. Do you love gaming and cars? We suggest you go for the Vertagear Gaming Chair SL4000, a unique chair inspired by motorsports. The seat's aluminum alloy 5-star base and the steel skeleton frame integrated with it provide you with a sturdy and durable chair. The chair is designed to help you fight off game fatigue through its independent back recline of 140 degrees and adjustable tilt tension that's lockable across 4 key points, allowing you to enjoy long hours of comfortable gameplay.
The seat's design also provides spine stability and helps in relieving shoulder pressure. While the chair has lumbar and neck support pads, you can also get pillows for gaming chairs for additional comfort.
10. Vertagear Gaming Chair Special Edition
If you plan on getting your hands on something special this holiday season, make sure you check out the Vertagear Gaming Chair Special Edition. It's earned its spot on the best Black Friday gaming chair deals list. The premium gaming chair will give you a one-of-a-kind gaming experience with its customizable RGB LED kit containing 16.8 million colors. These colors synchronize with the game you're playing, and you can customize the colors according to your desire. This feature gets you in the zone to enhance your gaming mood.
The chair is also very practical and is designed to be comfortable and adjustable according to your needs. It helps you maintain a good posture while gaming and is constructed for durability using low-maintenance breathable fabrics. 
11. Boulies Boulies Chair Elite Series
Boulies Chair Elite Series is the gaming chair for you if you prioritize practicality over anything else. The chair has been designed to take care of your back and wrists as you play away. The chair's backrest conforms to the natural curvature of your spine and helps distribute your body weight. The armrests adjust in 8 ways to maintain your natural elbow position and help reduce the risk of carpal tunnel.
 The seat is extremely comfortable due to its breathable and soft upholstery and thick seat cushion that helps with pressure relief. The chair is versatile and can double as a big and tall office chair.
12. Boulies Boulies Master Chair VER. 2022
If you're looking for durability in your next gaming chair, check out the Boulies Master Chair VER. 2022. The chair can last a long time and has features like a medium firm cushion that provides durability, pressure relief, and even weight distribution.
The armrests are made using a high-level aluminum alloy that makes them smoother, stronger, and more long-lasting than other armrests. The chair's upholstery has also been selected based on breathability, softness, and, you guessed it, durability! 
13. Techni Mobili TS-92 Office-PC Gaming Chair
Techni Mobili TS-92 Office-PC Gaming Chair is the absolute go-to product when it comes to comfy gaming chairs. The seat comes with an adjustable headrest and lumbar pillows for maximum comfort. Its long back is integrated with contoured segment memory foam padding. The back of the chair can recline up to 150 degrees. It has a soft techniflex upholstery and perforated fabric to provide breathability during long hours of gaming. The armrests are also padded, and you can adjust the seat height according to what is best for you.   
14. Techni Mobili High Back Gaming Chair
The Techni Mobili High Back Gaming Chair is a high back racer style PC gaming chair and great enough to be featured in our list of best gaming computer chairs this Black Friday! The chair offers comfort, practicality, and aesthetic appeal all in one.
 It has a height-adjustable memory foam seat and a back that can recline up to 150 degrees. Its ergonomic shape, 4D armrests, height adjustable and large lumbar pillow, and techniflex synthetic upholstery make it a great choice for comfortable gaming. The chair has diamond stitching designs and a sleek 5-star metal base that adds to its aesthetic appeal.
15. Secretlab Titan Evo
The Secretlab Titan Evo has refined the Titan series. It offers a spacious and soft seat with a sturdy backrest with some adjustable lumbar support. Plus, you get a deeper recline. There are also armrests and a headrest, which are magnetized so that you can put them where you want them.
16. Cougar Explore S
Those on a tight budget might like the Cougar Explore S gaming chair. It has tons of features and a design that meets up with the competition. There's a quilted-style leather finish with a steel frame that supports 264 pounds. Plus, there are tons of high-density foam for support and an adjustable lumbar/neck pillow. 
17. OFM Essentials Racing Chair
If you want the best Black Friday gaming chair deals, the OFM Essentials racing chair might do the trick. It's a simple option and doesn't get elaborate with the features. This chair has a great backrest shape. However, there's no bucket seat as with some of the others, so you can move your legs while sitting! 
18. Cougar Argo
Another great Black Friday computer gaming chair is the Cougar Argo. It doesn't fit like a racecar and offers proper ergonomics for comfort long-term. It features mesh that's breathable and tough, so you stay cool all day. Plus, the seat itself holds 330 pounds and offers 3D adjustable armrests to cover everything you might need. 
19. Razer Iskur
Those who prefer a racing-style chair might like the Razer Iskur. It supports many types of gamers, including those who are 6.2 feet tall. It only holds 299 pounds, but you're sure to get comfort from the molded foam and the lumbar cushion. With that, it features stylish leather and snake-like scales to make you feel like a king while you play. 
20. Secretlab Omega
If your goal is to become one with your chair, Secretlab Omega has you covered. It features a memory foam lumbar cushion and velour head pillow. With that, the entire chair is designed to mold to you so that you have the best comfort possible. Durability and comfort definitely take the stage here, but style is a close third. 
21. Corsair TC60
While leather might look cool from the best Black Friday gaming chair deals, it might not feel good when you're sitting on it. The Corsair TC60 features a fabric lining, so you can game while wearing tank tops and shorts. Plus, it's a budget-friendly option and a solid throne. It supports 264.5 pounds, so heavy gamers are okay to use it, too! 
22. Vertagear Triiger
Mesh is one of the most popular options for a gaming chair, and the Vertagear Triiger is completely breathable. They're popular for office chairs but work well for gaming, too. It features TPEE mesh, and the material is designed to withstand normal wear and tear. Plus, it has a soft feel, similar to calfskin leather. 
23. Respawn 205
Respawn 205 also offers a mesh backrest for more durability. However, it sits on a steel frame and supports 275 pounds. With that, there's molded foam around the frame for more comfort. If that's not enough, there's a wide seat that's height-adjustable, so this is perfect for short and tall gamers. 
24. Cougar Ranger
Do you like sitting on the sofa or in a big squishy chair but find that it's not ergonomic? Then you need the Cougar Ranger. This is a reclining armchair designed for gaming. You get padded neck and lumbar support, and it's a bit stiffer than a typical chair. Keep it in the living room and use it for all your needs. 
25. Big Joe Dorm Chair
While large chairs aren't for everyone, the Big Joe Dorm Chair is perfect for the modest TV area. It has dense beans that are designed to conform to your shape with pockets for the controllers. Just sit back and relax while you play games or watch television. 
26. Respawn 900 Recliner
What if you combined an armchair with a rocker? Then, you might come up with the Respawn 900. It's a dream come true for most folks. Unlike traditional gaming chairs, you're not pulling up to a computer desk. This is primarily for the living room and playing video games or PC games that are hooked up to the TV. 
27. Thermaltake CyberChair
Those who want the best are sure to appreciate the Thermaltake CyberChair. It features a black mesh and aluminum for a seat that's really a throne. There are even adjustable armrests to support you while you're using a keyboard or mouse! 
28. Secretlab Titan Evo XL
If you're a bit bigger than normal, the Titan Evo XL is perfect and designed specifically for big and tall gamers. This model features extra-large parts with a max height and weight capacity that's much higher. 
29. Homall High-back Racing Chair
Big and tall gamers on a budget might like the Homall High-back Racing Chair. This is a plus-sized gaming throne that supports 300 pounds. Plus, it has a taller backrest to accommodate tall users. 
30. Nokaxus Ergonomic Gaming Chair
If you want all the creature comforts, the Nokaxus Ergonomic Gaming Chair has you covered. It features lumbar support, neck support, and a leg rest. 
How to Choose the Right Gaming Chair for You
When choosing a PC gaming chair on Black Friday, it's crucial to ensure that it has everything you need. Here are a few things to consider: 
Ergonomics
This is the most important factor to consider when you buy a Black Friday computer gaming chair. Ergonomics refers to how something is designed based on specific principles to fit the user. Therefore, an ergonomic gaming chair is optimized around you so that you're more efficient and productive. 
You want something with a lot of adjustability so that you can change the back angle, seat height, and armrests to meet your needs. 
This also means having proper lumbar support that you can adjust to fit the curvature of your spine. Generally, low-quality chairs just use a lumbar pillow, but others have fully adjustable options. 
It's also important to have a curved backrest with neck and back support. That way, you can lean back or do whatever you must with no issue. 
Build Quality
Another important thing to consider is the build quality. You want something that's durable and strong enough to last for many years. If it breaks after a year of use, you must continuously buy another Black Friday gaming chair, and that means more money out of your pocket.
Weight Capacity
The best Black Friday gaming chair deals are those that have a chair that fits almost every body style. Gaming chairs tend to have different weight capacities, so you must make sure that you buy one that can withstand the weight you put in it daily. 
FAQs
Do Gaming Chairs Typically Go on Sale for Black Friday?
What are the best things to buy on Black Friday? Most people go for electronics, such as televisions and computers. However, gaming chairs often go on sale during this time. It's better to find a Black Friday computer gaming chair during that time because they generally cost less. 
How Does a Gaming Chair Affect Your Performance?
It's important to know the difference between a gaming chair vs. office chair. The more you sit in the gaming chair, the better your posture is. This means you get a better experience. Many times, gaming chairs are so comfortable, and most people forget they're sitting. That's because the body is supported. 
Ultimately, you stay more alert and ready for whatever happens in the game. 
Are Gaming Chairs Better for Sitting Long Hours?
Yes, gaming chairs are great for sitting in for long periods. However, any ergonomic chair can give you the same benefits. It makes sure that you are sitting up straight so that you're not putting more stress on your body. 
Conclusion
Do you want the right Black Friday office chair? There are so many to choose from, and if you're using it for gaming, it's essential to get it right. 
You can find tons of PC gaming chair Black Friday deals, but the ones from Autonomous seem to have the best quality and features. Do you want something with a footrest? It's possible! 
Regardless of your needs or budget, you're sure to find a best buy Black Friday gaming chair that fits your needs. The ErgoChair Pro from Autonomous is a favorite because of its neck rest! However, it's important to spend time viewing your options so that you've got what you want in mind when the best Black Friday gaming chair deals come out!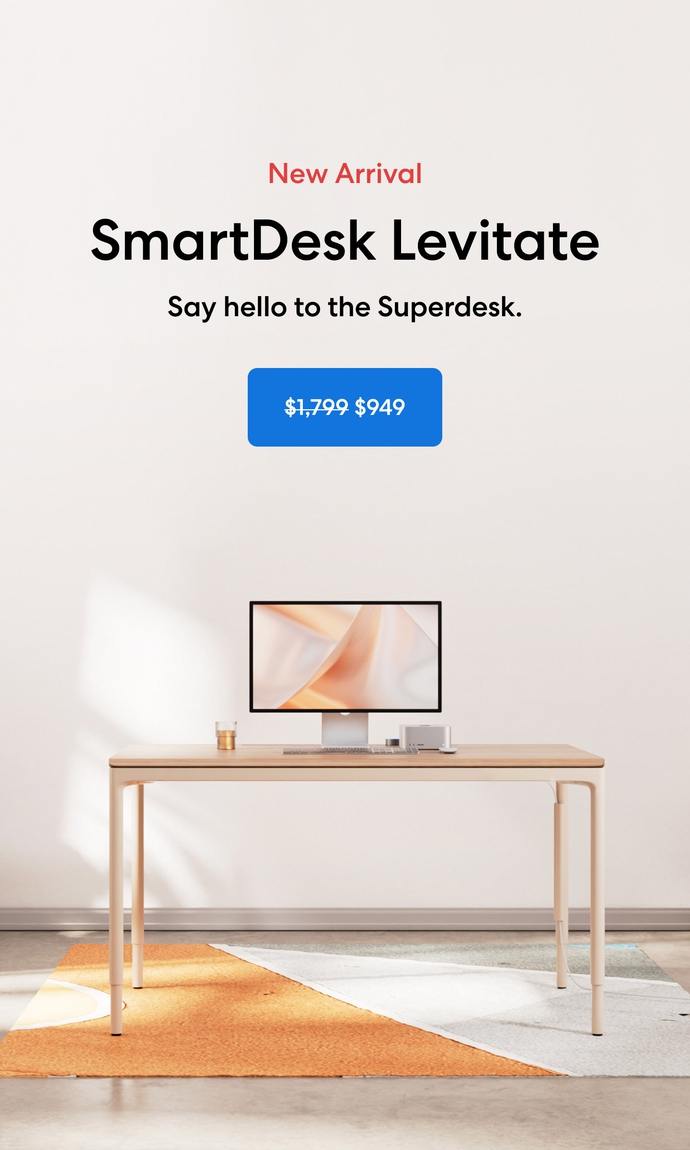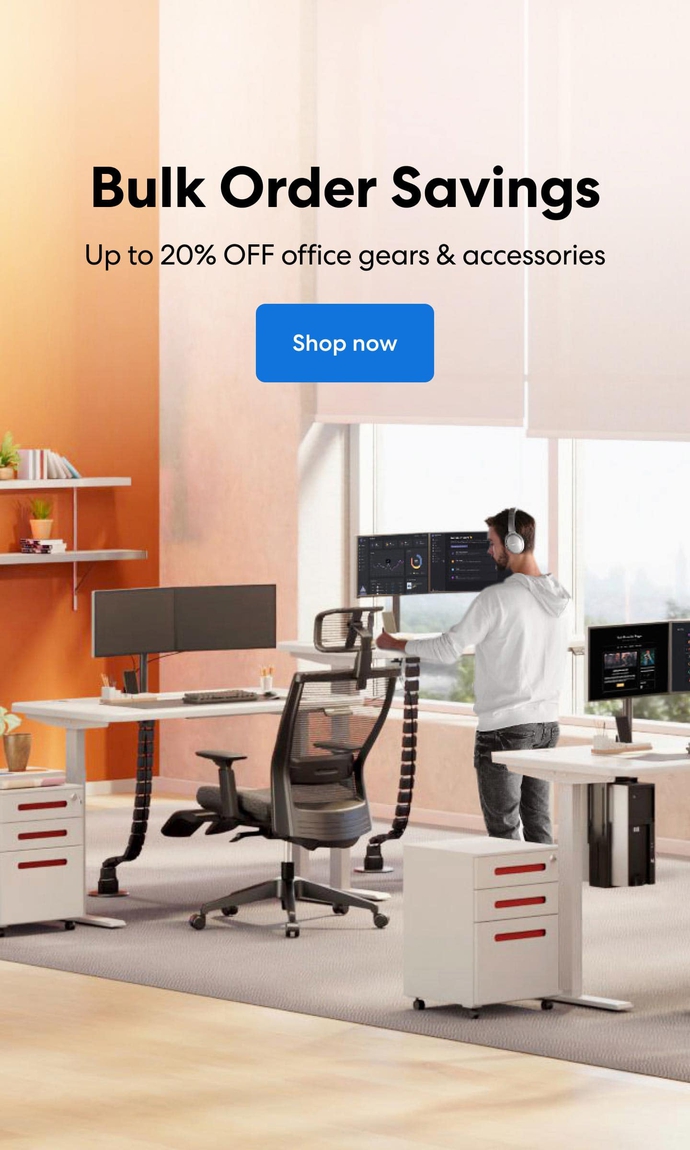 Subcribe newsletter and get $100 OFF.
Receive product updates, special offers, ergo tips, and inspiration form our team.