Black Friday tops all other days of the year in terms of consumption. This is the day many people plan to start their holiday shopping, and maybe get a few things for themselves. According to a study, about 61 percent of shoppers planned on Black Friday shopping in 2023. Today the National Retail Federation predicts that about 165 million people are going to do their shopping the day after Thanksgiving. While popular products of the past include Apple products, toys, electronics, and clothing, the black Friday office chair deals may be the ones calling out your name the loudest.
If you'd like to upgrade your office chair, perhaps the following sections can help you find the best Black Friday office chair for your workstation. After all, it's essential to keep ourselves comfortable if we spend a considerable amount of time sitting.
Before you choose the Black Friday desk chair, you like it the most. However, there are a few elements you need to consider. For instance, first, you need to identify the type of office chair you'd like to purchase, then you must continue evaluating the chair adjustability, ergonomic aspects, and so on.
Here we'll teach you how you can find the best Black Friday ergonomic chair so you can make sure that you'll feel comfortable throughout the whole workday.
Black Friday Office Chairs Deals from Autonomous
Shopping experts recommend doing some research before hitting the stores on Black Friday so that you can shop as efficiently as possible. When looking for a ergonomic office chair Black Friday deal, consider the price as well as the quality of the chair overall. 
Below, you can find our top 37 picks for the best Black Friday office chairs deals:
1. ErgoChair Pro
Kicking off our list is the ErgoChair Pro with six adjustable pieces that form fully to your body. Included is a headrest and a two-year warranty. ErgoChair Pro also has good feedback from lots of users. Considering the lower price on Black Friday and the high-quality, this is a Black Friday office chair deal you cannot ignore.
2. ErgoChair Core
Another of our top ergonomic office chair Black Friday deals is the ErgoChair Core from Autonomous. Built to support your back and correct improper posture, the ErgoChair Core has a great price that you can expect to lower come Thanksgiving time.
Step into the ultimate comfort and elevate your workspace with the ErgoChair Core with Headrest & Legrest, now featuring an exclusive Black Friday office chair sale that you won't want to miss.
It's not just a chair; it's comfier than your couch and way healthier than your standard computer chair. Experience the luxury of tailored back support with every sit, thanks to its adjustable ergonomic design. And now, with the added features of a footrest and headrest, your comfort reaches a new level. Don't just settle for a chair; invest in your well-being.
Take advantage of our Black Friday office chair sale to transform your work experience.
3. ErgoChair Junior
Elevate your child's comfort and support with the ErgoChair Junior, uniquely designed for growing bodies and crafted to be a helping hand for busy parents. Take advantage of our exclusive Black Friday sale to make this exceptional chair a part of your child's study space.
With adjustable height, back, seat, armrest, and footrest, and 7 easy ergonomic positions, the ErgoChair Junior ensures a perfect fit for kids between 3'2 to 4'7 tall. Certified fire-resistant, non-toxic, and completely safe, this chair prioritizes the well-being of your child. Plus, during our Black Friday sale, you can enjoy special savings on this ergonomic marvel.
Don't miss out on this opportunity to invest in your child's comfort and productivity. Shop now and make the ErgoChair Junior a valuable addition to your home, all while enjoying exclusive Black Friday office chair discounts.
4. Autonomous ErgoChair Curve
Unlock the epitome of comfort and ergonomic excellence with the ErgoChair Curve, now available at an unbeatable price in our Black Friday office chair sale.
This fully adjustable ergonomic office chair is designed for a personalized and satisfying experience. Tailor your seating to perfection with adjustable height, seat pan, armrests, lumbar support, and back recline. The contoured foam seat provides unparalleled comfort, while the breathable mesh back ensures optimal airflow. The lumbar support pad and 4D armrests contribute to a supportive and customizable seating experience. With a weight capacity of up to 300 lbs, the ErgoChair Curve is not just a chair; it's a commitment to your well-being.
Don't miss out on the chance to transform your workspace with this Black Friday office chair deal.
5. Autonomous ErgoChair Plus
ErgoChair Plus, the epitome of dynamic seating designed for those who crave movement in their workday. Engineered with frameless construction to allow unhindered movement, this chair is a testament to innovation. Crafted from eco-friendly TPE with exceptional durability, the ErgoChair Plus encourages natural mobility while providing adaptive spinal support. Choose between the cooling naked TPE or the breathable mesh option, tailoring your chair to your specific comfort preferences. With a weight capacity of 300 lbs, this chair is not only a symbol of modern design but a commitment to your well-being.
Don't miss the chance to elevate your workspace with the ErgoChair Plus in our exclusive Black Friday office chair sale.
Black Friday Office Chairs Deals from Affordable Brands
When seeking a budget-friendly office chair during Black Friday deals, prioritize comfort, adjustability, and durability.
Look for chairs with ergonomic design, adjustable features like height and tilt, and sturdy construction to withstand regular use. Consider materials such as breathable mesh or faux leather for affordability. Ensure the chair provides adequate lumbar support to prevent discomfort. Smooth-rolling casters enhance mobility, and check customer reviews for insights into assembly and overall satisfaction.
Take advantage of Black Friday discounts but compare prices to ensure genuine value for your money. Prioritize personal comfort and long-term usability to strike the right balance between cost and quality.
Black Friday Culture: How It Started
The history of Black Friday as a consumer phenomenon began in the 1950s. Meanwhile, the origins of its name started much further back. The term "Black Friday" was originally designated to an economic disaster that occurred in 1869. By the middle of the 20th century, this name was taken over for more materialistic purposes. 
The day after Thanksgiving in Philadelphia during the 1950s was always a day of chaos. The big Army-Navy game always took place over the weekend. The Friday between the holiday and the game was the unspoken day of tradition for suburban dwellers to gather in the city to shop and tour. Since they had to work harder this Friday every year, given the number of people in the area, police referred to this day as "Black Friday." 
Around the 60s, all of Philadelphia knew what "Black Friday" meant and generally used the term with a negative connotation. However, by the 80s, the name spread on a national level and reversed its definition to be more positive to encourage people to go out and shop.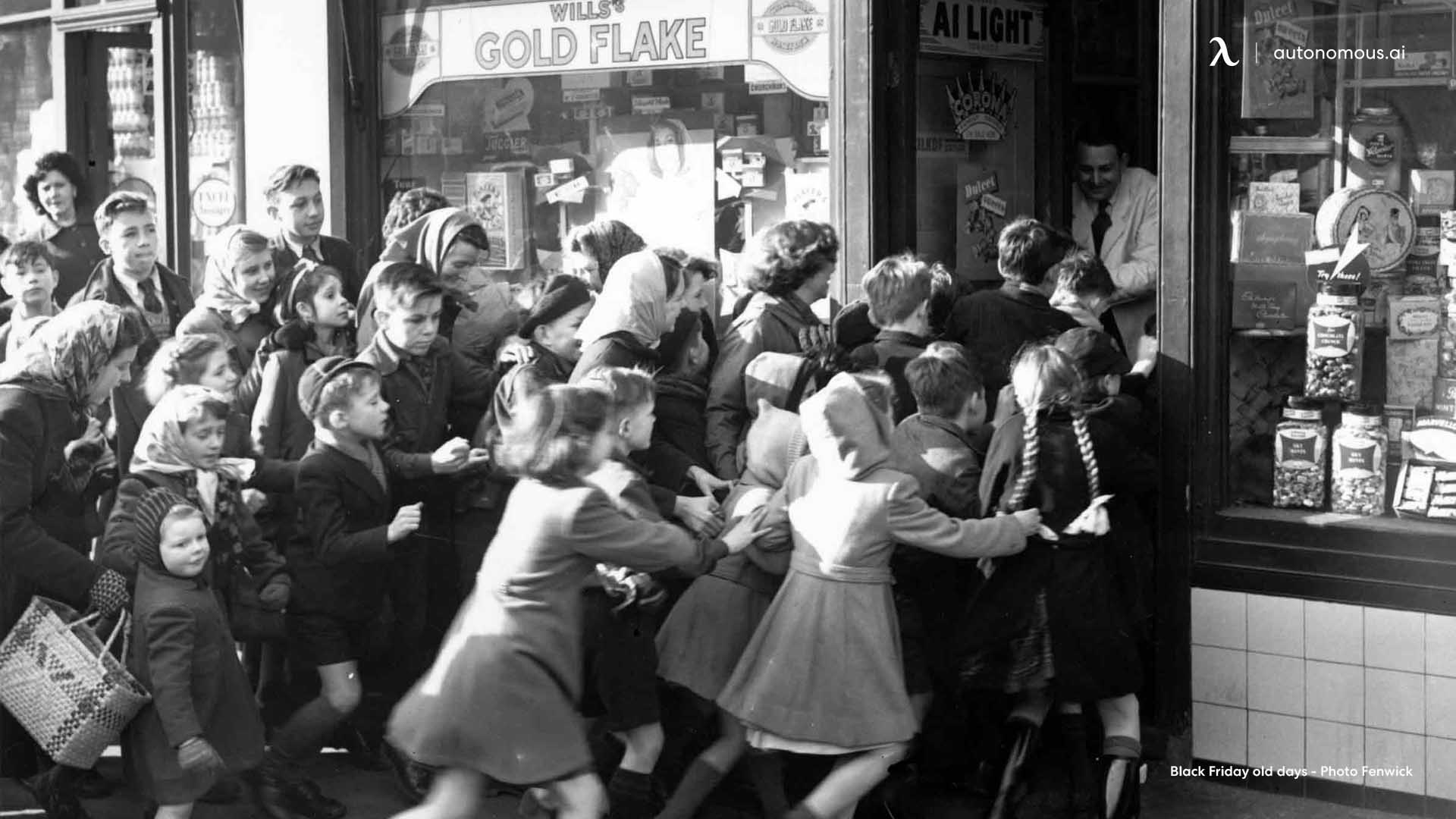 Why Is It Called Black Friday?
The rumor is that Black Friday got its name because of the economy's transition from being in the red (the negative margin) to being in the black (the profitable margin). However, as we know, this is not the case, and the origin of the name comes from Philadelphia in the middle of the 20th century. 
What Are the Differences Between Black Friday and Cyber Monday?
Black Friday is the original day of shopping, but other days also take part in the craze. Cyber Monday is one of these days that revolve around consumption and spending money on deals. While Black Friday takes place the Friday after Thanksgiving, Cyber Monday is the Monday after Thanksgiving. Instead of heading to the stores, people traditionally buy items online, hence the word "cyber."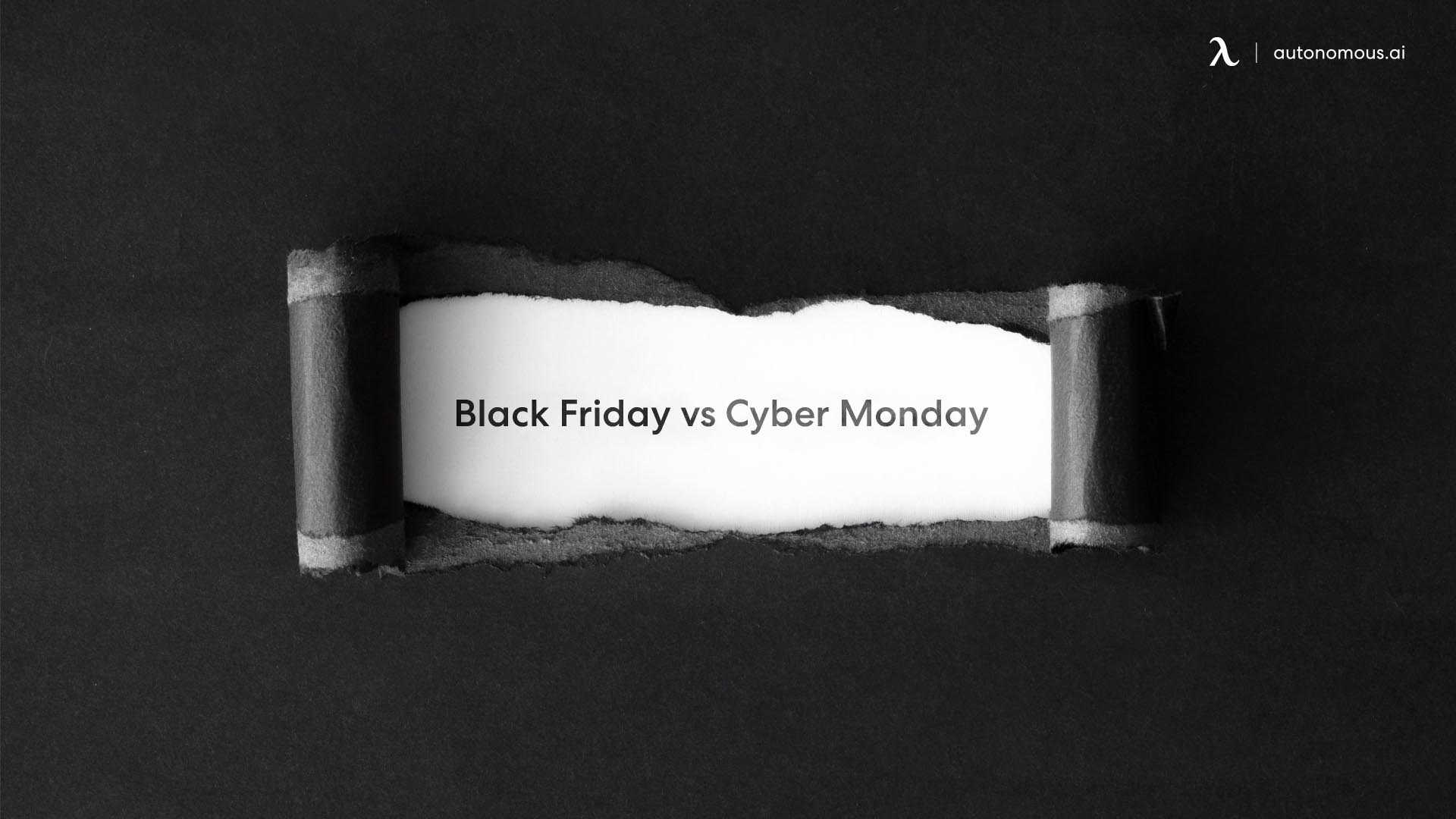 Are Black Friday Deals Good?
It may take some time, but Black Friday deals tend to be much better than other days of the year. More expensive items like appliances and electronics see the most mark-downs, but you can find what you want at a good price if you do some research. If you are looking for the best Black Friday office chair deal, then you are in the right place!
The Benefits of Shopping on Black Friday
The main benefit—and the main reason for it all—is that prices get marked down considerably. As a desk worker, you may want to find a good Black Friday office chair sale to improve your workspace. If you were waiting to find good deals on office chairs, then Black Friday is the best time to take action.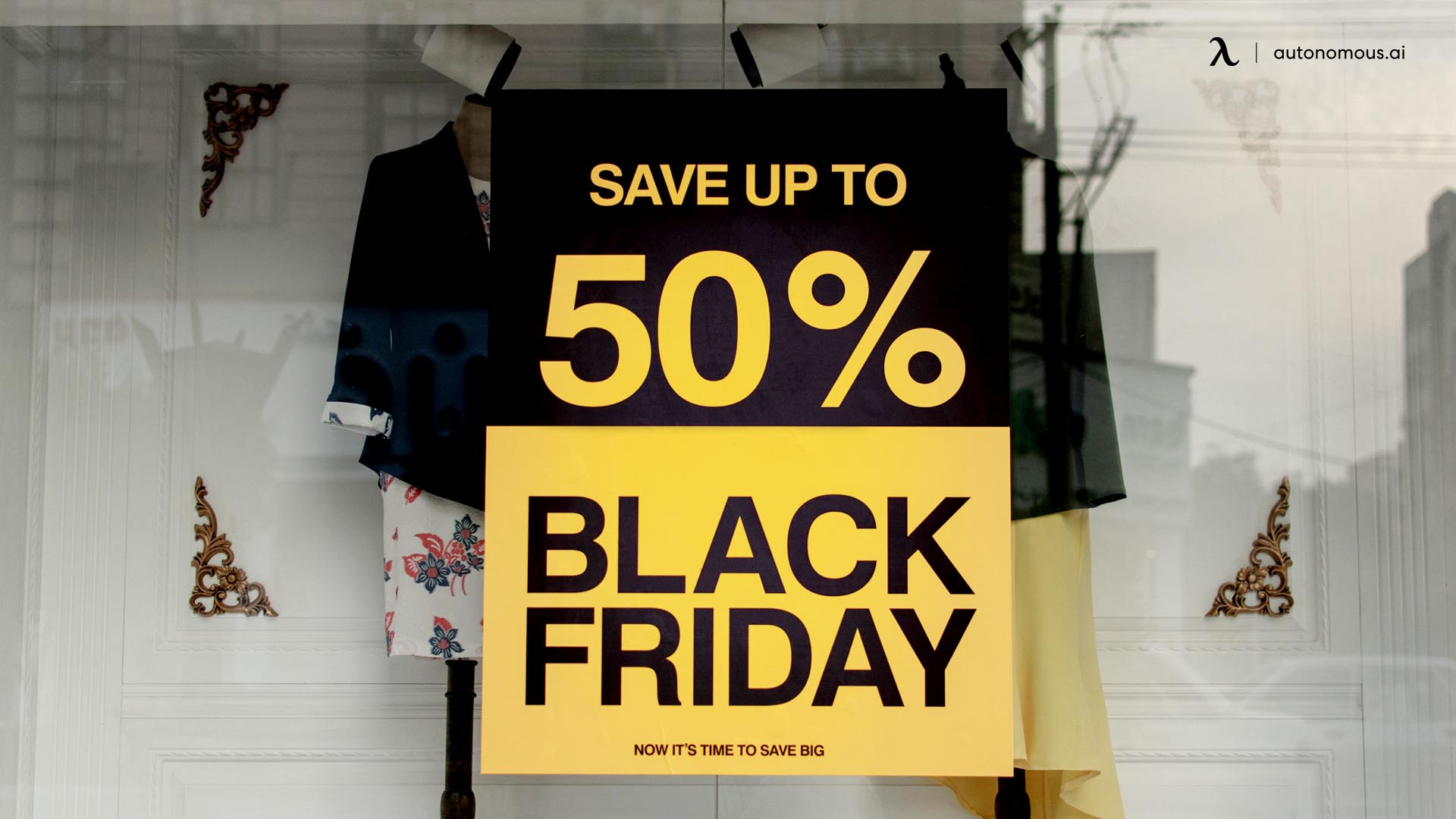 Can You Expect a Good Black Friday Office Chair Deal?
2023 has seen a change in the way people use their office space. More and more workers are upgrading their workspace since they are spending more time there. As a result, you are most likely going to see good Black Friday office chair deals in the shopping season of 2023.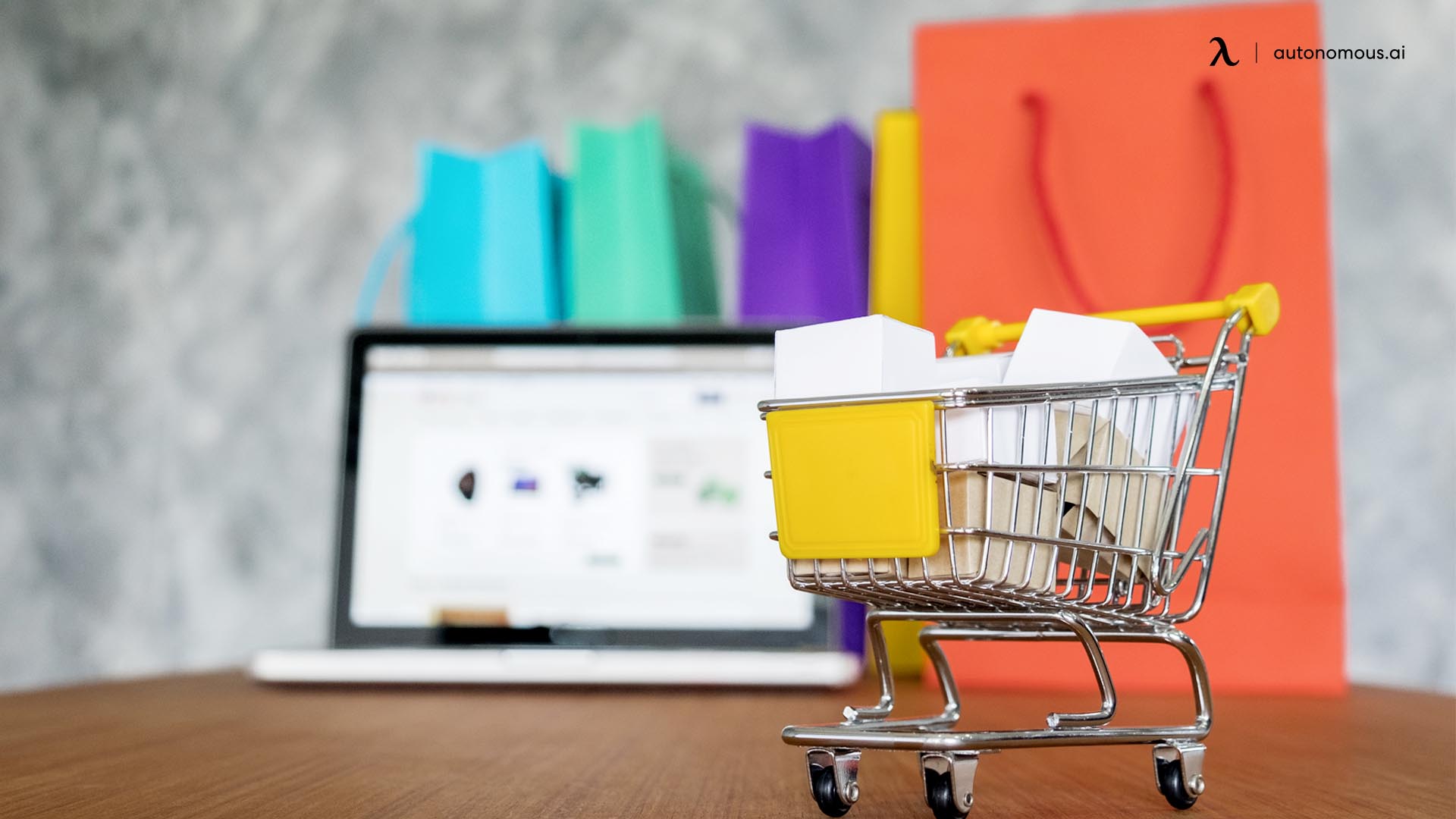 Factors to Consider While Buying an Ergonomic Office Chair Black Friday
Most people take office chairs for granted. However, these are essential elements in any office as they are directly related to your productivity, efficiency, and health. As office workers, we spend a considerable period sitting at our workstations. However, we only seem to notice our chairs when something goes wrong.
With that being said, here we'll present you a few aspects you should take into account before purchasing a Black Friday office chair.
1. Types of Chairs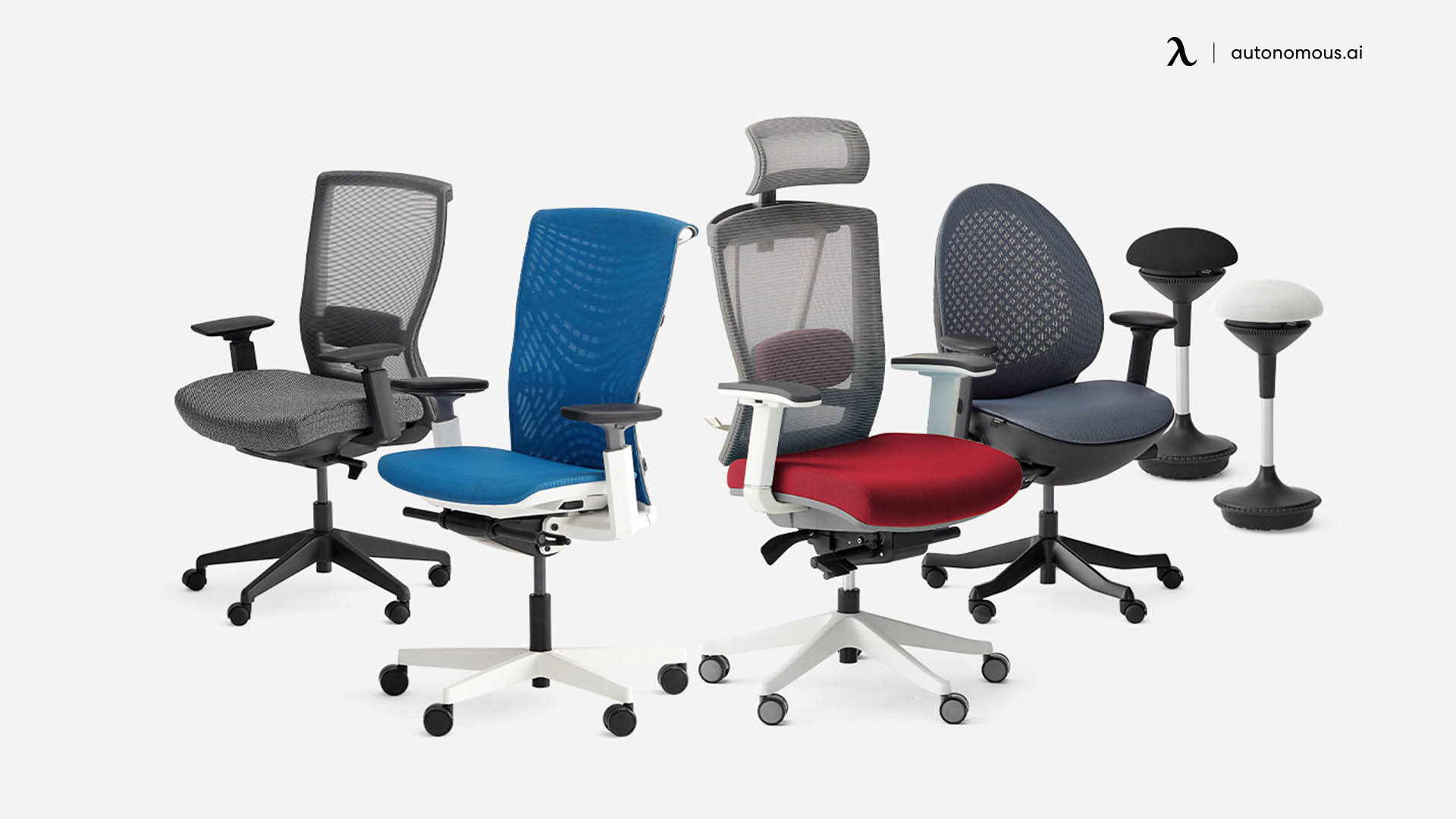 There isn't a single type of office chair. Although the "ergonomic" category comprehends an extensive list of chairs, the truth is that they aren't the only ones available in the market. So here we have some of the most common types of chairs you can purchase on Black Friday.
Ergonomic Chairs – These chairs are meant to help you find the best posture as your seat, taking your individual body proportions into account. This way, you will avoid discomfort and pain and prevent musculoskeletal disorders caused by bad seating positions.
Executive Office Chairs – These chairs often include a high back, which differentiates them from regular office chairs. They're often purchased for those in managerial positions.
Balance Ball Chairs – These chairs aren't meant to be used for prolonged periods, but they are helpful for engaging your core.
Big and Tall or Petite and Small Chairs – These two types of chairs were developed thinking of the needs of people above the size average, regardless if it's related to height or weight.
Sit-Stand Chairs – These chairs are often categorized as a complement for adjustable standing desks. They allow you to maintain your body support regardless if you're sitting or standing.
Most of the types of chairs mentioned above have ergonomic features that you can take advantage of during your routine. This way, you can prevent feeling discomfort and back pain – for instance – as you complete your daily obligations.
2. Ergonomic Design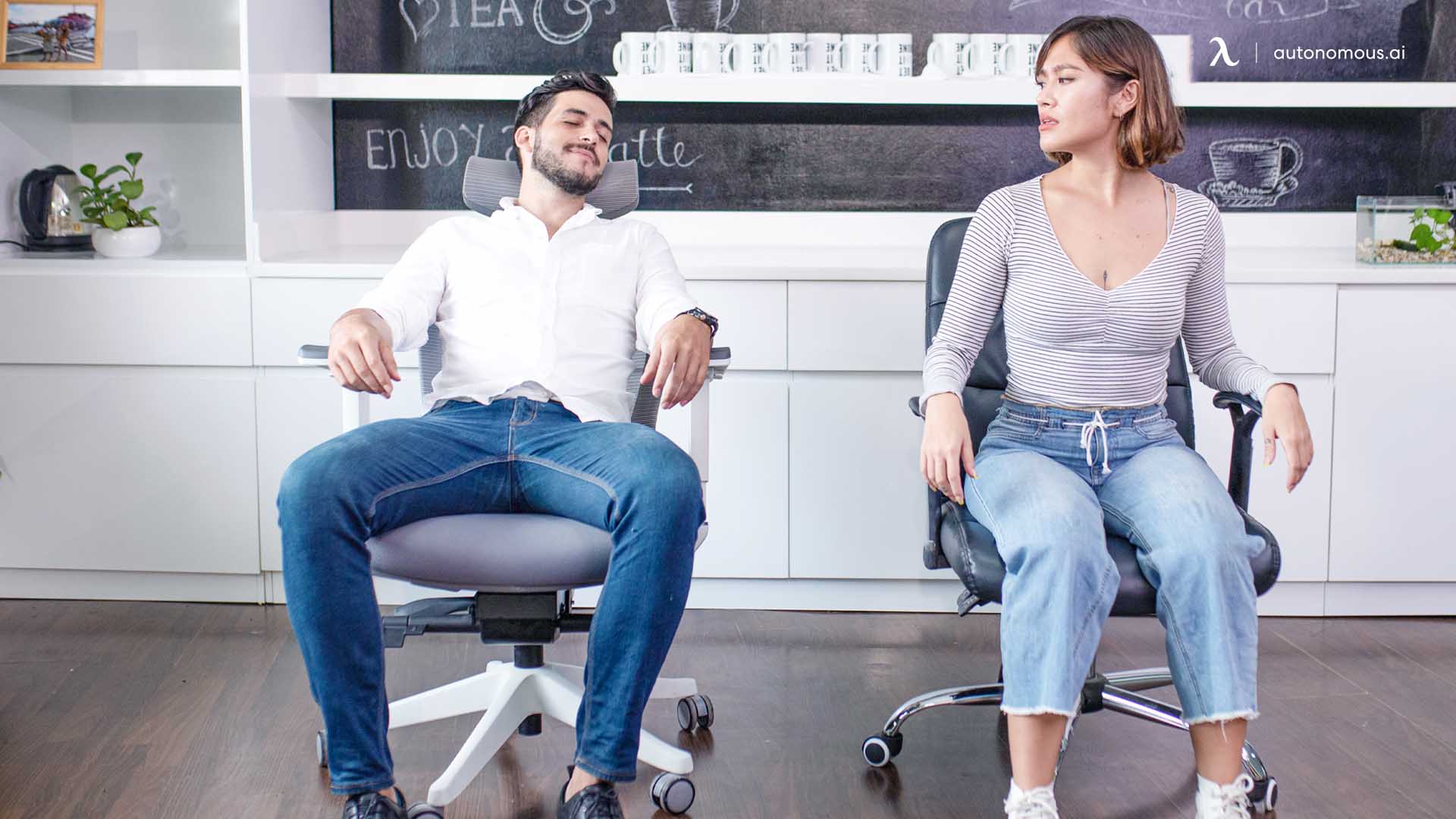 We've been repeating the "ergonomic" word for a while, but why is it essential for a Black Friday ergonomic chair?
If your office chair style is not ergonomic, you're more likely to suffer back pain than other users. In fact, most traditional office chairs lack these features, which comprehend the following aspects:
Adjustability – All chairs must have certain adjustability aspects, especially regarding the seat and armrest height. Other models include lumbar support adjustability, for instance, but those are often more expensive.
Lumbar Support – Most ergonomic chairs emphasize the lumbar area. This way, they encourage you to sit in the correct position to avoid feeling pain on the knees, back, or even the shoulders.
We'll discuss more features that your next office chair should have in the following section.
3. Features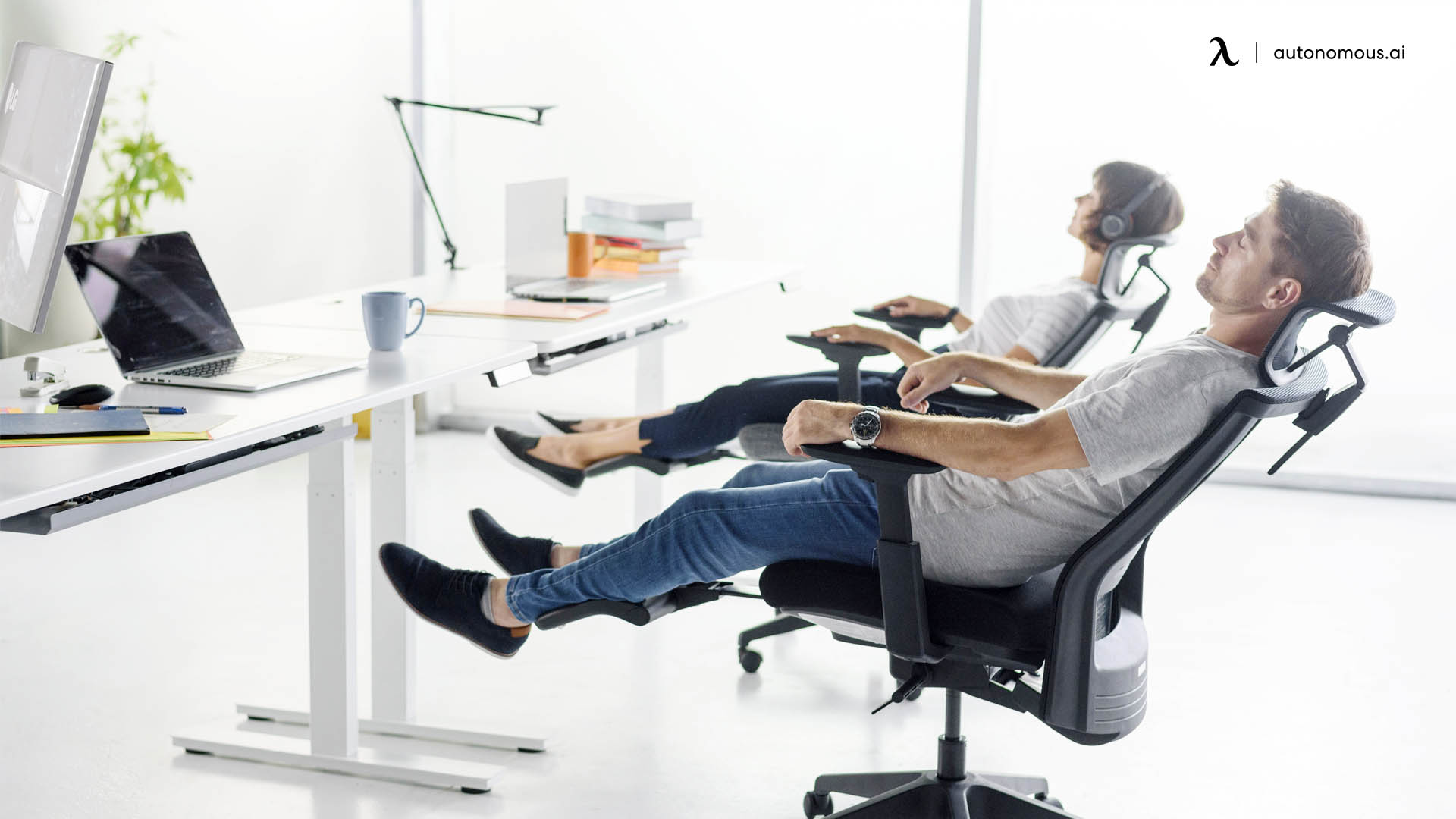 Not all office chairs are built the same. Some certain lack elements that others include. So, it is important to take into account these aspects if you'd like to acquire the best Black Friday office chair deals.
Armrest – All office chairs include armrests, but not all manufacturers make them adjustable. It's essential for you to keep your arms at a 90-degree angle for a better posture.
Footrest – Most office chairs don't include a footrest or leg rest, but it's a good sign if you find one that does. Footrests are excellent for keeping your legs and feet in a comfortable position as you continue with your workday.
Headrest – Again, this is a feature that not all office chairs include. It can be an excellent element for those that suffer from neck and shoulder pain often, as they keep your head and upper back area supported at all times.
Padding – Your chair's padding is another extremely important feature as it defines how comfortable you'll feel throughout the day. Mesh is a popular option nowadays, as it keeps your body comfortable and fresh at all times.
4. Warranty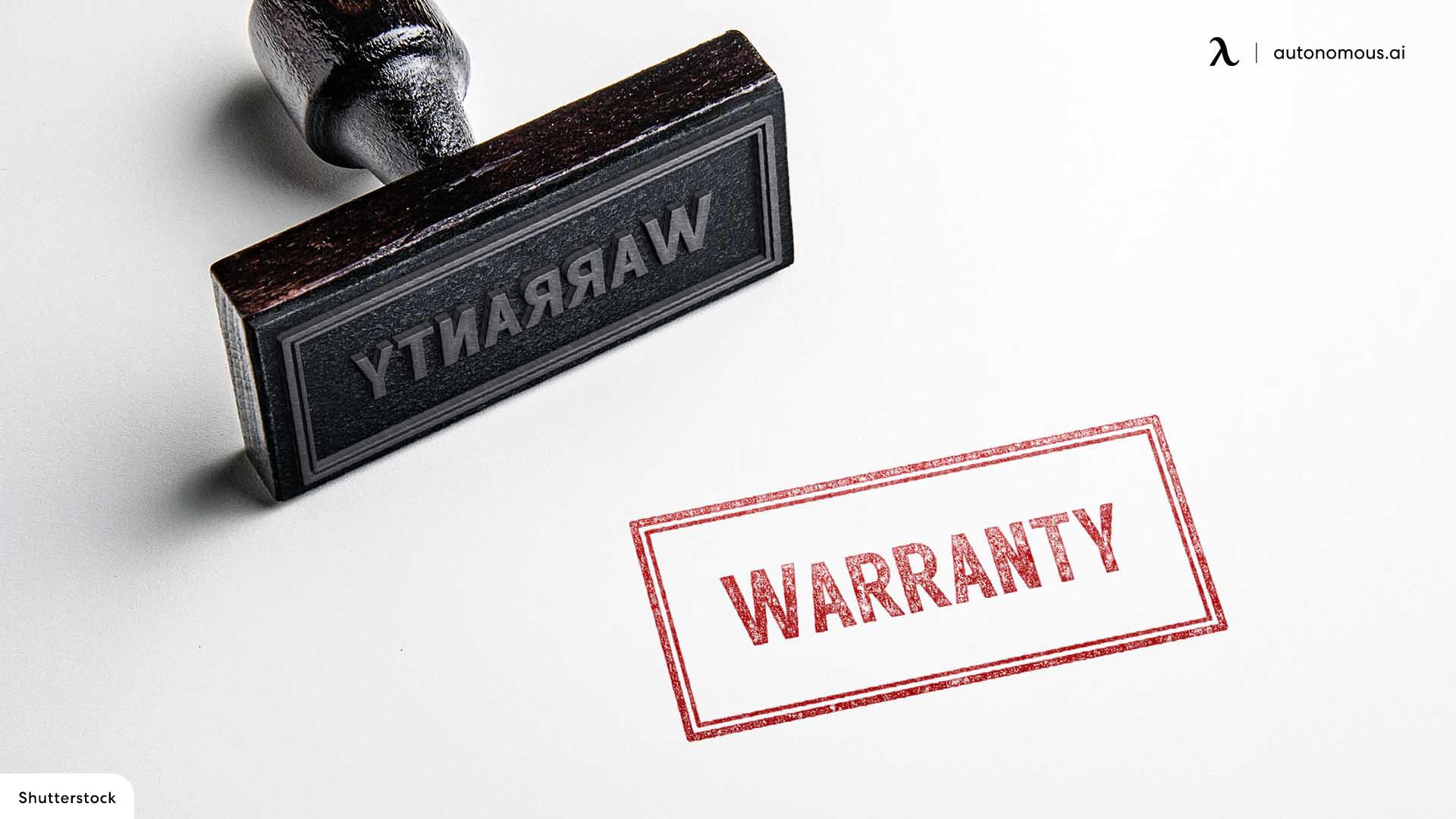 Based on the manufacturer, most chairs have an extended warranty (i.e., from 3 to 7+ years). These items are meant to be long-term purchases, so it's recommendable to look out for extended warranties if you're going for chairs with more adjustable features.
Black Friday - A Buyer's Guide
Now that you know what Black Friday office chairs are all about, let's give you some Black Friday tips. This advice will also be helpful if you're looking at Black Friday online deals.
1. Be Prepared
Identify all the items you'd like to purchase this Black Friday. Then, when you have a clearer idea of what you need or want, you can proceed to request swatches from the store – if they have it. Some of them allow you to request swatches for free.
2. Shop online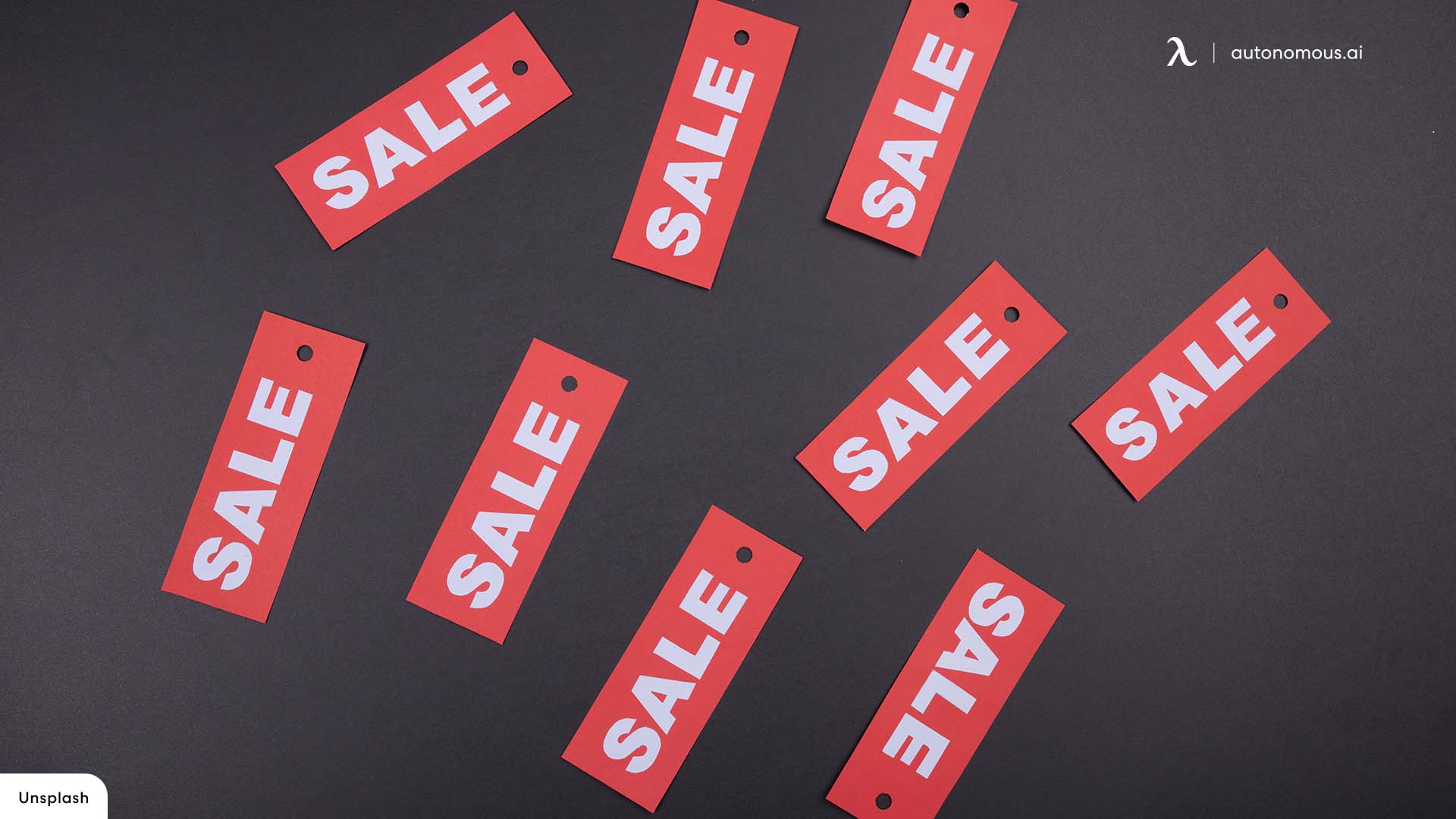 Most people won't go out this Black Friday, but that doesn't mean they can't look at online deals. Hence, taking a look at online stores will save you a lot of money as you will avoid parking charges, out-of-stock items, and many other issues that may arise. After all, most preserving your sanity during Black Friday is quite challenging if you go outside.
3. Research the stores you'll be visiting on the web
Not all stores are genuine and offer what they claim. Hence, we recommend you do some research and determine if the online stores you'll get your items from during Black Friday are legitimate. You can check user reviews, analyze prices, and other aspects in order to get your final answer.
Why Have an Ergonomic Office Chair?
Ergonomic office chairs provide support so that you can maintain productivity as you work. With normal desk chairs, desk workers find that they have to adjust their body to be comfortable. However, an ergonomic chair adjusts to you so that you can be comfortable while you work. 
Ergonomic office chairs usually have height adjustments, lumbar tilts, headrests, and adjustable armrests. By using the levers and buttons, you can completely personalize and customize the chair to work for you. 
Unfortunately, ergonomic chairs tend to be fairly expensive. That's why finding a good Black Friday office chair deal is the perfect opportunity to save money. A Black Friday office chair sale means you can find comfort without sacrificing your wallet.  
Should You Splurge on a Black Friday Office Chair Sale?
Black Friday is one of the most awaited events of the year. This guide will make it possible for you to acquire the best deals on Black Friday office chairs as soon as the day comes.
Black Friday chair deals and sale may be one of the few times office furniture gets marked down. If you are in dire need of a new chair that can enhance your productivity and keep you comfortable, then it is worth spending money on a Black Friday office chair deal.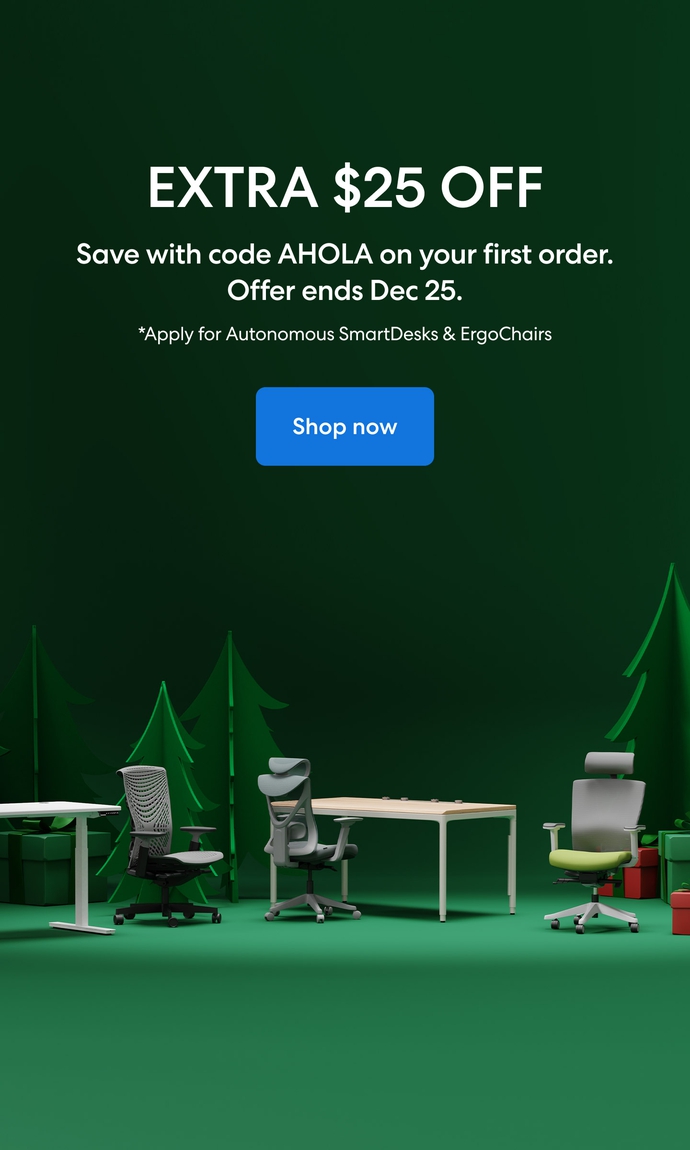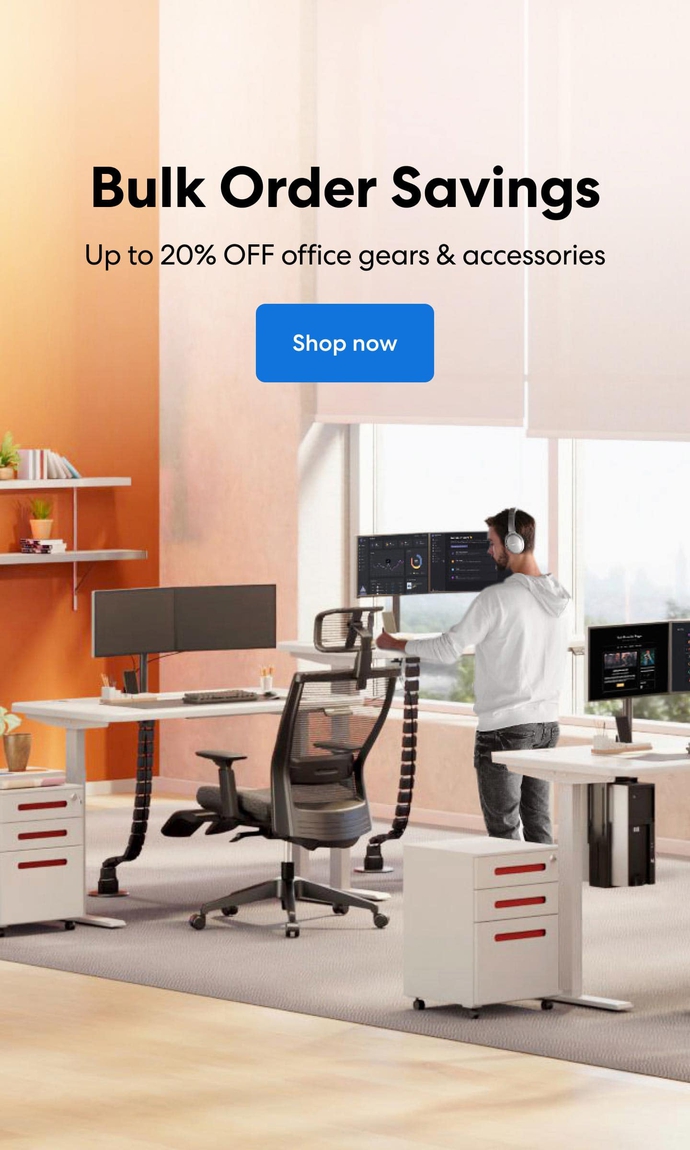 Subcribe newsletter and get $100 OFF.
Receive product updates, special offers, ergo tips, and inspiration form our team.