Workplace Inspiration
How to Build the Best VR Gaming Setup for Your Room?
587 Views
Modern world gaming is much more different than old times, where all you had was a gaming computer, a chair, a keyboard, and a headset. In today's world, gaming is a whole experience and even a profession; hence huge importance is given to creating the best aesthetic gaming room or working on the best gaming setup ideas.
From living room gaming ideas to bedroom gaming room setup, one needs to be smart with their planning. And with the popularity of the VR gaming setup, many people are shifting towards virtual gaming rooms.
What Is VR In Gaming?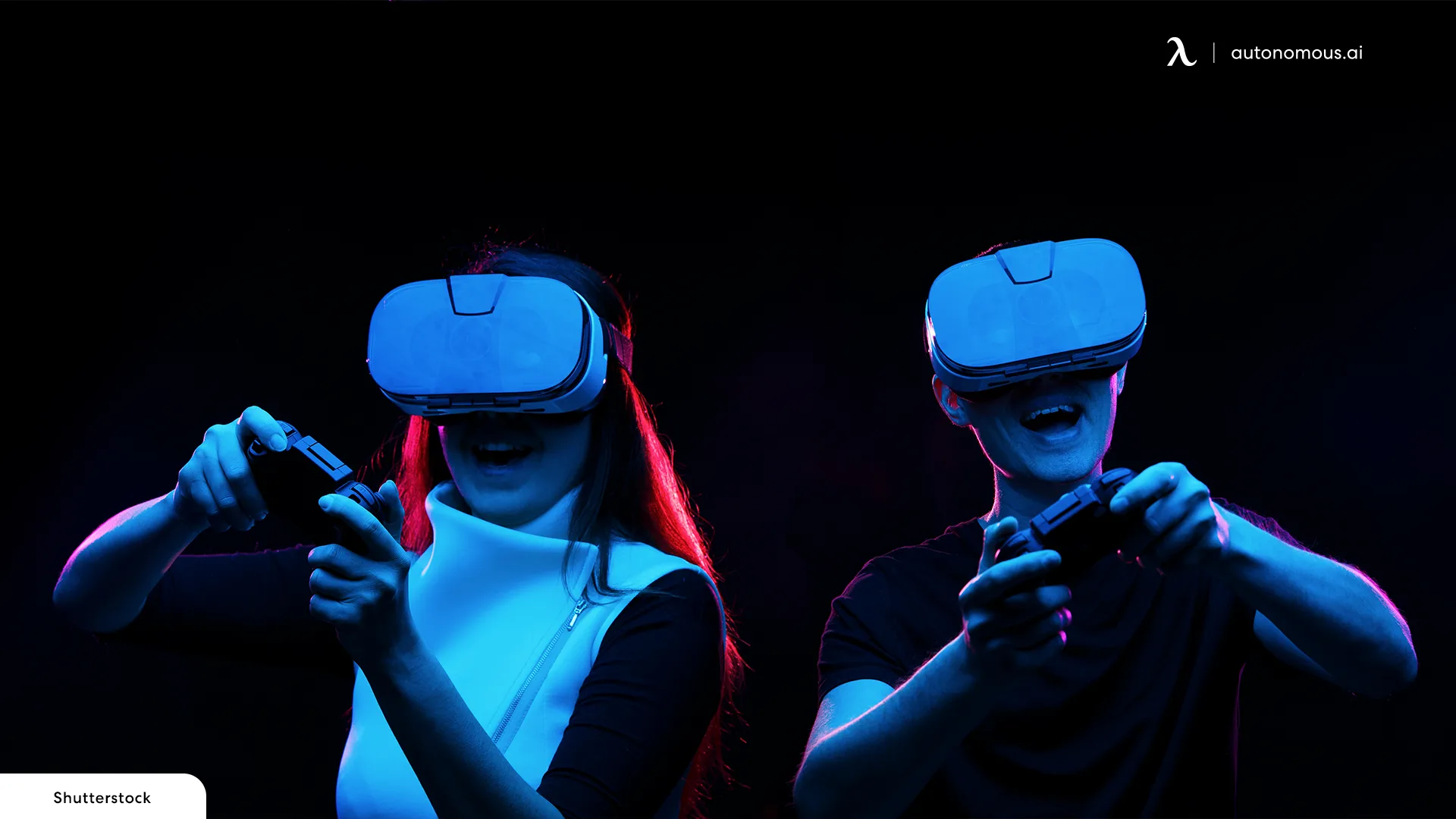 The application of a three-dimensional (3-D) artificial environment, which is the whole idea behind Virtual Gaming, is produced with VR software and presented to the user in such a way that they overtake the real-world environment, allowing the user to feel themselves being surrounded by the virtual reality environment realistically.
How Does VR Gaming Work?
VR gaming can be considered the new gaming game because of its numerous health and other benefits. Virtual reality games have elevated the game-playing experience to new heights. It is not only a fun and exciting journey, but it also has other advantages. Are you aware of the advantages of virtual reality games? Here are some reasons to add virtual gaming to your routine if you are a gaming fan.
Experiential Learning
After donning a headset, you'll feel like you've entered a new world and are experiencing a realistic experience.
Effective Calorie Burn
Instead of sitting on the couch with a controller for hours, VR gaming allows you to be physically active while still having fun with traditional games.
Boosts Intelligence
It also strengthens our capacity to plan and solve puzzles using hints. VR games can help us boost our intelligence by exercising our brains in this way.
Pain Reduction
Virtual reality games can help you eliminate chronic discomfort while also boosting your overall health. VR makes exercising easier and more enjoyable! Besides physical pain or stress, VR gaming also helps reduce mental stress by providing a fully immersive virtual experience.
How to Prepare the Best VR Gaming Setup?
While VR gaming room setup only seems like a purchase of an additional gaming headset that gives a wonderful virtual experience, it is much more. To ensure you have the best VR gaming setup, you need to make arrangements, plan your space and take care of various things other than just purchasing the gaming room furniture or following some gaming room lighting ideas. Here is a checklist to build the best VR gaming setup.
Space
If you are building a VR gaming station, you will realize that the real world is your gaming world because you will be physically (in some way) taking part in the gaming challenges. Whether it is hand movement, a quick jump, or a killing action, it is important to have sufficient spare area where you can move around. The best advice for a VR gaming room is to have a 6.5 by 6 inches space with no chairs, tables, or anything that could cause a tripping hazard.
Besides horizontal space, there is also a special need to clear up the vertical space. If you don't want smashed bulbs and glass on your feet, select a place with plenty of space overhead and no dangling ceiling lights. Low-ceilinged rooms are generally not recommended. You should have adequate room if you can barely touch the ceiling on your toes.
Choosing the VR device
A good VR experience depends on the VR device you choose after choosing the right space. Thankfully with modern world gaming accessories, the gaming VR sets are not as expensive as they used to be, and you can find a good one in your range; hence it is possible to get a good result at a reasonable VR gaming setup cost.
This is particularly because many brands and companies are now introducing VR sets for the best virtual gaming experience. Check out the best gaming VR for a fun gaming experience, and you should also read through a gaming VR buying guide to make an informed decision.
VR Gaming Chair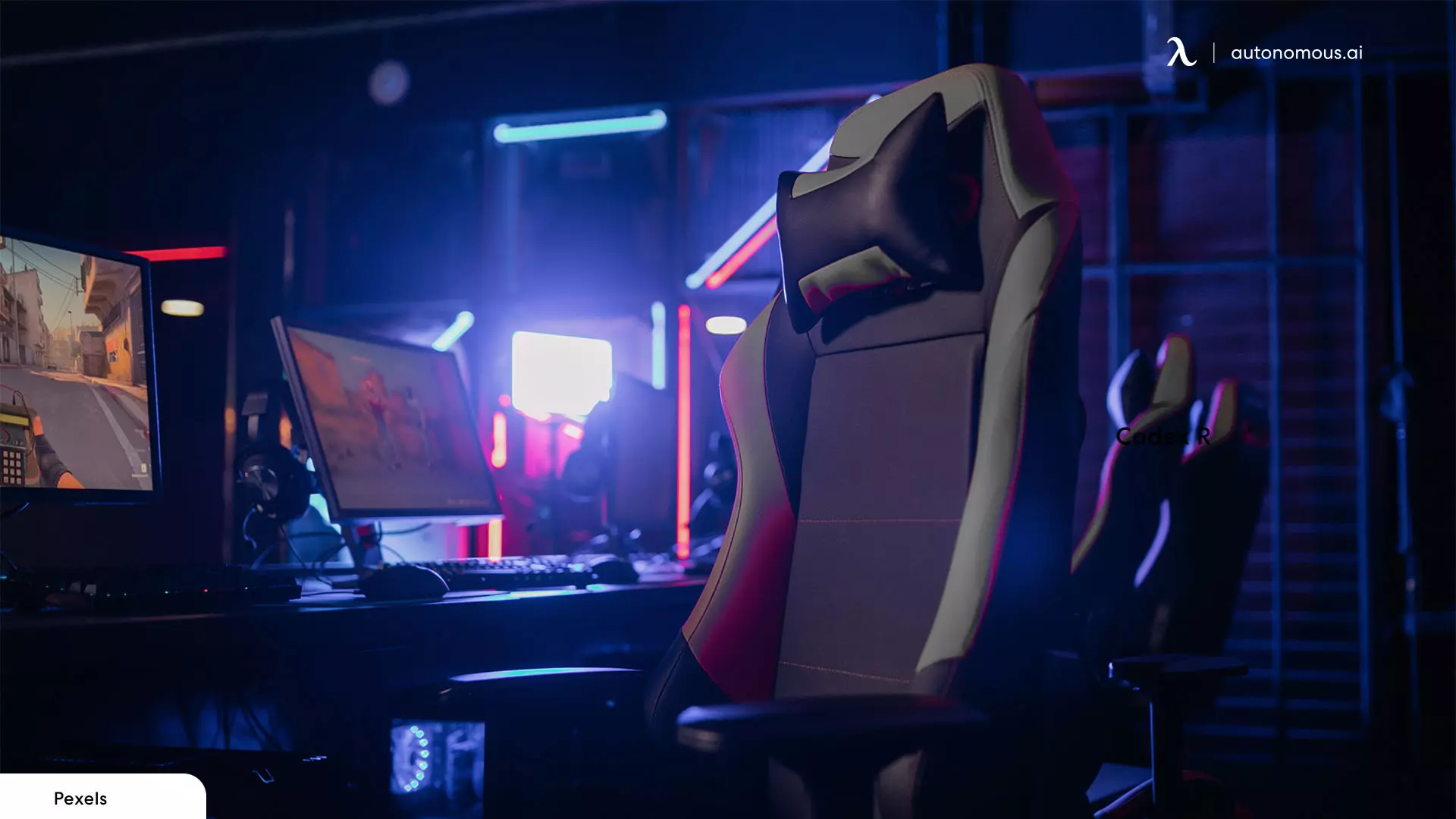 VR isn't something you do while sitting on the couch with a bag of popcorn and a blanket. Many people fully immerse themselves in the gaming experience while standing, or some would like to kill the enemies while sitting. Both are equally fun, and even if you prefer playing while standing, having a gaming chair should be on your checklist, as standing for a prolonged period is not recommended.
For the best experience, you'll need to sit in a VR swiveling chair to immerse yourself in the digital world fully. You'll need to move around easily, so get one with wheels.
Opaque Surface
The opaque or non-reflective surface is important for the best VR experience. Reflective surfaces can cause controller and headset tracking issues, causing your view to spin erratically and your controllers to leap around. When the problem is simple, you may spend hours wading through settings, restarts, and driver reinstalls to remedy it. Some headsets may be affected by Windows as well. While you're at it, close the curtains because intense sunlight can interfere with tracking.
Keeping VR Safe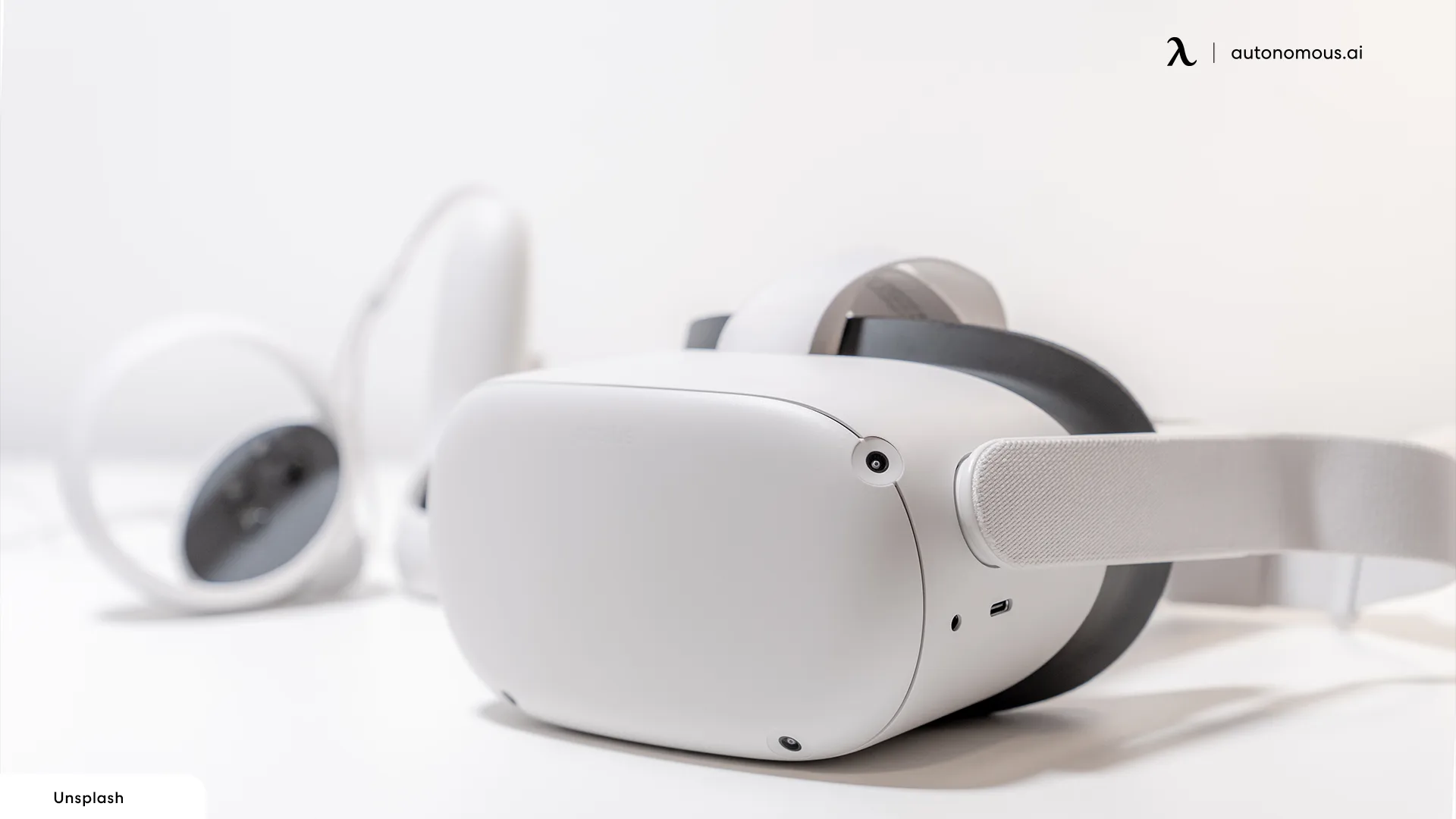 Once purchased, you cannot just let the VR lie there and expect it to be as good as new. VR headsets are complex machines; hence they need proper care. Make sure your VR headset is away from direct exposure to sunlight since sunlight can damage the lens and visual quality of a VR headset. The sun damage to VR will cause dark black spots to appear when you use them for gaming, compromising your performance.
Cable Management
Virtual reality consoles come with a headset connected to the console through a wire, so ensure nothing is blocking the connection. The system comes with certain fundamentals. However, cables and extensions can be purchased individually if needed. You can also purchase a cable dock if multiple cables are involved in your gaming room. This will ensure all cables remain in the same place and don't come in your way.
What does Virtual Reality Gaming Setup Cost?
The virtual reality game setup cost does not depend on just one factor. Since building a VR gaming setup requires you to follow multiple instructions and build a complete setup, the cost may vary from person to person or the type of setup you are aiming for. However, you can get a reasonable VR in the $100 range to as high as $1000 or more. You can also use various incentives like the gamer purchase program to get a cost-effective solution for a VR gaming setup.
Hey, you have special pricing through your company.
Get exclusive rewards
for your first Autonomous blog subscription.
WRITTEN BYAutonomous
We build office products to help you work smarter.