Smart Products
Buying A Compact Standing Desk Converter (2023 Updated)

Autonomous
|
Feb 9, 2022
1,418 Views
The good news is that there is a variety of standing desk converters (and many of them are cheap). Buying a compact standing desk converter model that is suboptimal for your needs is increasingly important, or you will end up with a suboptimal one. Technical jargon often appears on these products, creating a maze for inexperienced consumers. There are many technical terms for a small sit-stand desk converter. What is the best small desk with a riser model for you?
Why Do You Need a Desk Converter?
Office furniture designers have made an amazing discovery with standing desk converters. You can keep your existing standing desk converter for small desks by using a stand-up desk converter. That is one of the biggest benefits. Lots of people want the benefits of a height-adjustable desk, but they don't want to give up their desks. You may have an amazing desk with plenty of storage.
Perhaps it was built specifically for the area you place it on. You may not be allowed to replace the entire desk converter for a small space by your employer. You can keep your current desk while standing with a stand-up desk converter, whatever your reason may be.
Some clamps mount on either the front or the back of the desk. On the top of a desk, there are models. Others better fit narrow or high spaces, while some work for wide, short desk spaces. In addition, some models are particularly suitable for corner desks or cubes. It should be possible to find a converter for any desk style.
The best compact standing desk converter has a high usability value and does not cause any health issues. Also, do a considerable amount of research before purchasing a standing desk converter to avoid unwanted issues in the future. For example, you can carefully check out the features and benefits, go through the user reviews and ratings, etc., to get hold of the best standing desk that will fulfill all your desired needs. 
List of Compact Desk Converters for Small Desks
1. Mount-It! Desk Converter & Electric Monitor Riser
What a way to use a laptop on a standing desk! This motorized standing desk converter unit scores highly on stability compared to top-tier competitors. Most users will find it perfectly acceptable at its bargain price; we think the score also reflects this.
Despite its low price, its specs match those of some more expensive converters. Even though the work surface is generous, the standing desk converter fits 24" deep spaces. The electric lift is easy on your back and can handle the substantial weight.
The main selling point of this home standing desk converter is that you can adjust the monitor height, making it ergonomic. In most cases, consumers do not prefer to spend more money on a monitor arm and instead use rigid supports like books or boxes as a replacement. These monitor arms can be tilted and adjusted. In addition, since it rotates 360 degrees, standing while working is easier.
2. Eureka Electric Standing Sit Stand Converter
The Eureka standing desk vs. converter is a clear winner if you want an electric compact standing desk converter. The smooth and quiet X-Lift electric lift comes in at $299 and has deep work surfaces for large monitors. Electronics neatly tuck underneath the work surface. This chair has a special buffer system that prevents you from violently smashing into the desk surface at the last inch of movement.
3. Winston-E Desktop Riser
Standing desk converter users already love the original Winston electric standing desk converter. When combined with an electric lift mechanism, innovative ergonomics, and an eye-catching appearance, the Winston-E riser takes on a territory no riser has ever crossed: the executive suite.
4. VariDesk Pro Plus 36 Electric Standing Desk
A selection from VariDesk's catalog of products, the VariDesk Pro Plus 36 Electric is stable, quiet, and well-designed. However, the standing desk converter for laptops doesn't have as much ergonomic flexibility as some pricier models. Overall, it's a great electric riser for under $500. You also get a Varidesk PowerHub for free to manage cables and charge devices.
5. Mount-It! Electric Standing Desk Converter
It is a terrific value for the money, and it is solid all around. There are only a couple of issues holding it back from getting a top-tier rating. It has the performance specs to compete with converters costing much more. Despite its shortcomings, this converter is reasonably priced.
6. TaskMate Executive Standing Desk Converter
HealthPostures took a small but important step forward in riser design. First in the electric standing desk converters category was the Taskmate Executive riser. It's a real pleasure to adjust the Executive, with a satisfying "clicky" switch and a responsive electric motor. Although the first electric desktop riser is expensive and requires some tricky assembly, we were very satisfied.
7. Ergotech One-Touch Desktop Converter
Electric-powered risers are moving in the right direction with Ergotech's One-Touch Free Stand. This new compact standing desk converter compares favorably to its main competitor, the bulky and anachronistic Taskmate Executive. This monitor has many customization options and can accommodate four monitors, although it is challenging to tilt, pan, and rotate them. The electric height adjustment is quiet and smooth, and it can handle a strong 100 lbs. weight capacity.
8. UpLiftDesk E7 Stand Up Desk Converter
A sleek height adjustment keypad, smooth movement, and a large weight capacity make the E7 an elegant option. However, the unit is limited in adjusting for different positions and requires significant assembly with heavy parts (it weighs 92 lbs. - get a friend to help). Despite its features, it doesn't stand out among the best in this price range due to its limitations. Less expensive options are available that are better.
Wrapping it Up
You can find in the market a large number of standing desk converters that would go perfectly with a minimalist theme. But it is essential to purchasing the correct standing desk converter that provides the features you need and also within your budget. Hence, we have made a list of all the good compact standing desk converters available in the market for the customers.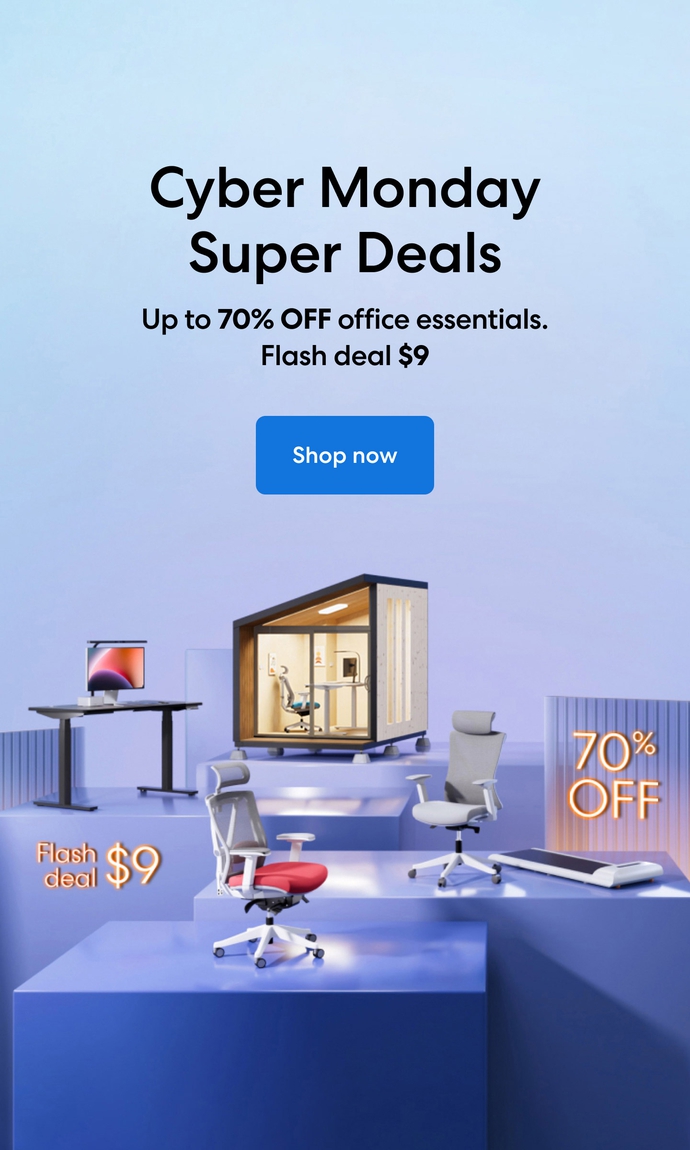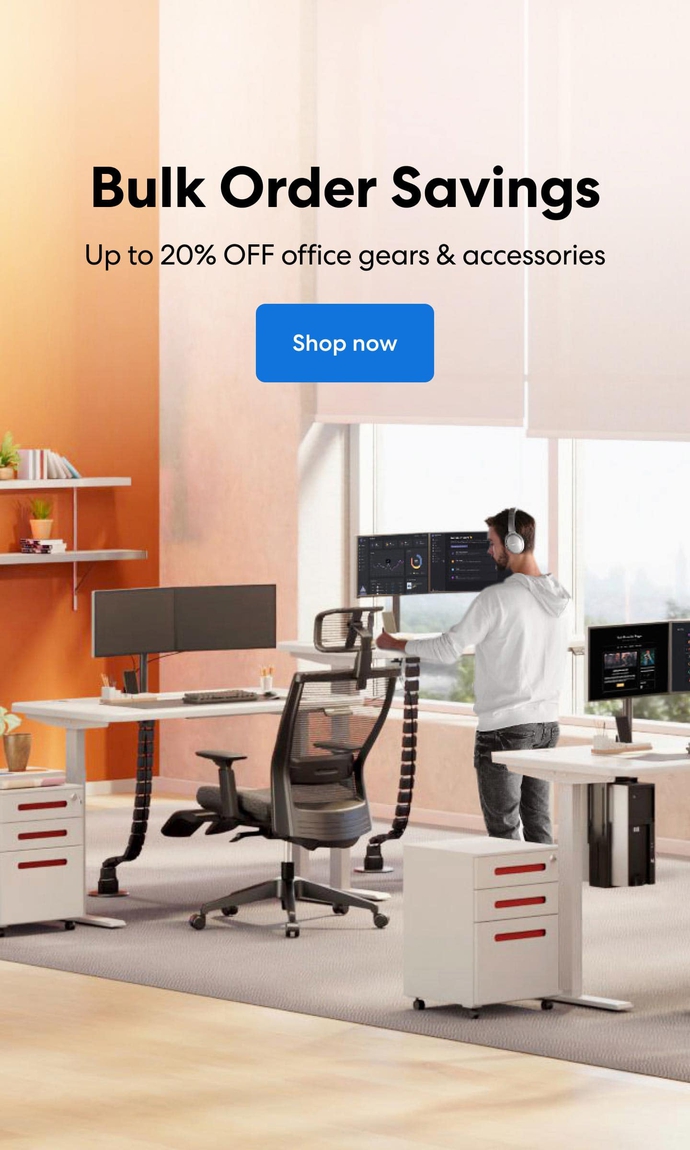 Subcribe newsletter and get $100 OFF.
Receive product updates, special offers, ergo tips, and inspiration form our team.