Smart Products
Choosing the Perfect Desktop Computer for Working from Home

Daniel Anderson
|
Sep 17, 2023
975 Views
The home office has become very prevalent in the latest year. Some people have the opportunity to choose to work fully remotely, while others may be able to do so during selected days of the week. Either way, a home office needs proper equipment for people to work comfortably throughout their workday, and a desktop computer for working from home is necessary.
A good computer needs to have certain characteristics to offer a good user experience. These aspects include the following:
A powerful processor
Long battery life
Peripherals
High-quality webcam and microphone
Shopping for a new computer goes beyond pricing and good looks, as it must have the necessary features for you to be able to work comfortably.
We'll describe some of the essential elements you need to consider while buying a new computer to make all that work easier for you. So read on!
Ask Yourself: For What Do You Need the Computer?
The first step when purchasing a new computer is to define its purpose. What will you use it for? Is it video editing, light office work, and research? There are tons of possibilities based on the responsibilities related to your job. For instance:
Browsing and Standard Office Work
You don't need a powerful computer if you will only use your computer for browsing, doing research, and word processing. You can find tons of computers out there with just about enough power for you to work smoothly and comfortably at a good price. For instance, an Intel Pentium processor is all you need for basic office work, but if you're wondering how much is a PC, the price depends on the power of the machine.
We highly recommend investing in a computer with a high ram capacity since internet browsers can be a bit heavy nowadays. It shouldn't be too expensive, but it's recommended to have a computer with at least 6 or 8 GB of RAM.
When it comes to storage space, it is entirely up to you. Still, SSDs are the best option for a smoother flow of things. You can also combine SDDs with HDDs to enjoy both technologies, as you can use SDDs to boot the operating system of the computer and HDDs for storage.
Photo or Video Editing
If you want to find the best computer for working from home, make sure it is tailored to your needs. Photo and video editing require good specs to be able to execute heavier programs, which is why it is recommended to get processors like Intel i5 or Ryzen 5. Of course, better processors will have a smoother performance, but this is the minimum recommended if you don't want your computer to crash.
You may also want to get a bit more RAM than you would with a standard computer; typically, around 16 GB should be enough for you to work comfortably.
In addition, make sure to purchase an SSD with a minimum of 1TB of storage or multiple ones. Photo and video editing can be heavy, and the files can sum up quickly and take up all the space on your computer.
Other Builds: Gaming, Software Design, etc.
If you intend to use your computer for multiple purposes, then you may want to get a hybrid build. This way, you can enjoy the best of both worlds, whether you need to work, play, or create.
It's also worth noting that if you intend to use your computer for gaming, you may want to invest in a good graphics card. It should have at least 2GB of onboard memory. It depends on how heavy the games you want to play are, but if you want the best home desktop computer, you may want to invest in a GTX 1060 or RX 5000 series, as those are all-rounder options that can handle editing and gaming exigencies.
You can learn more about building a gaming PC setup if you want to be able to play the latest AAA titles.
Choosing the best desktop computer for working from home depends on your personal needs and preferences.
You should consider the main purpose of your computer, whether it is gaming, software design, or something else. You should also pay attention to the specifications of the components, especially the graphic card, which can make a big difference in your performance.
A hybrid build can be a good option if you want to use your computer for multiple purposes, as it can offer you versatility and functionality. Whatever you decide, make sure you do some research and compare different models before you buy.
What Else to Consider: Peripherals and Accessories?
Computer Desk
You may want to invest in a good PC desk appropriate for your needs. There are tons of options that you can choose from, such as a computer desk with drawers for more storage space or a computer desk with a keyboard tray if you want it to be more ergonomic. You may also want to consider purchasing a standing desk if you want to be more active while you're working on your computer.
Peripherals
You will also need a monitor, a keyboard, speakers, or a headset, as well as a mouse.
When it comes to monitors, you may want to invest in one that has an appropriate resolution for your needs. If you want something fancier, maybe you can explore gaming monitors with add-ons for a better experience.
We highly recommend you invest in ergonomic peripherals. If you want to reduce the cable clutter, you may want to try purchasing wireless options. A good mechanical keyboard may also be a better option than a regular one to avoid strain and potential injuries if you tend to type for prolonged periods. Additionally, you may also want to invest in a good microphone and webcam if necessary.
You can take a look at some of the best PC gaming accessories to find peripherals tailored to your needs.
Wrapping Up
The best desktop computer for the home office is one that is adapted to your needs and allows you to work efficiently. It's recommendable to build it yourself so that you can be sure that it will be capable of performing all the tasks you need.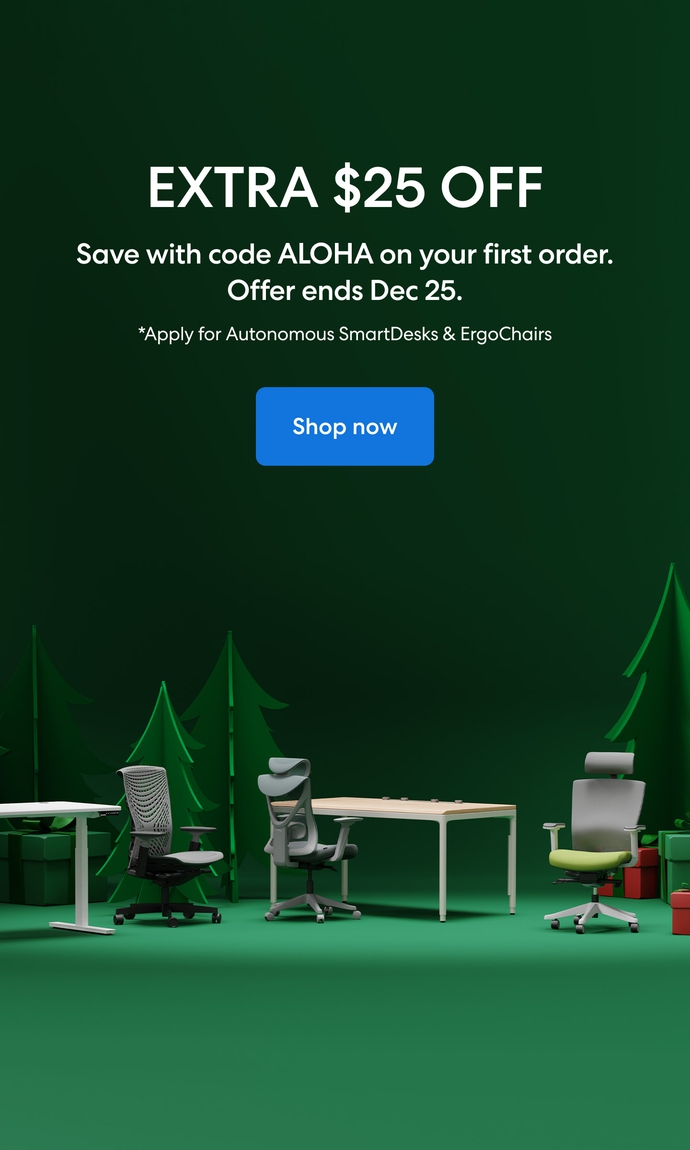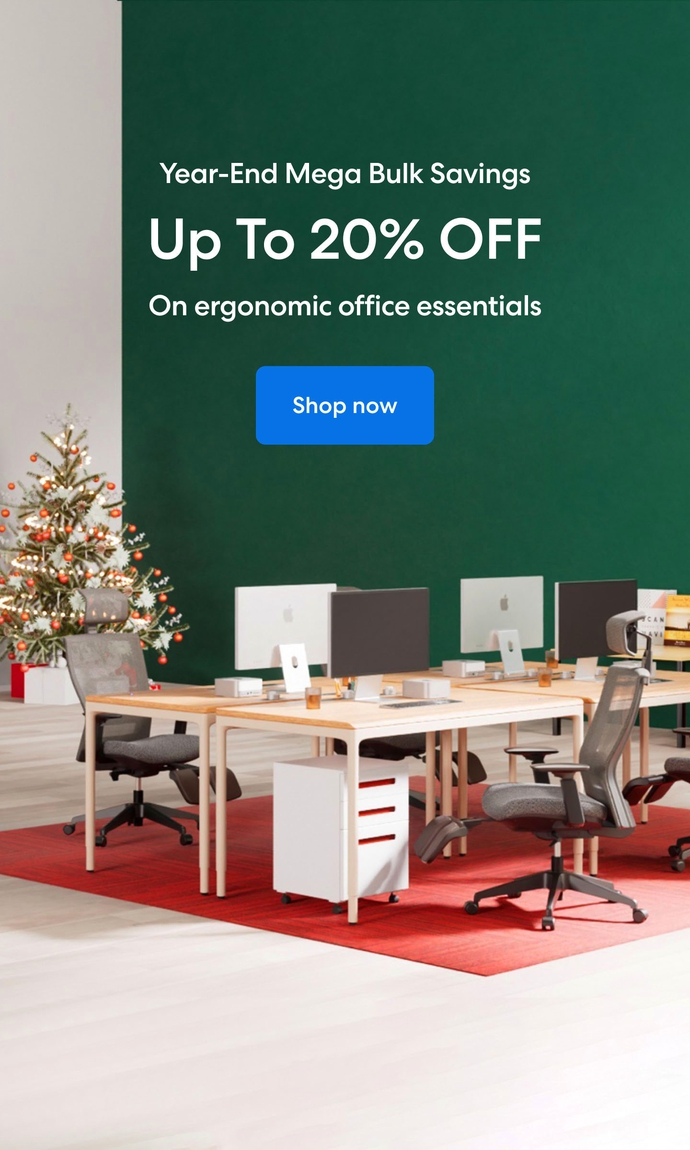 Subcribe newsletter and get $100 OFF.
Receive product updates, special offers, ergo tips, and inspiration form our team.