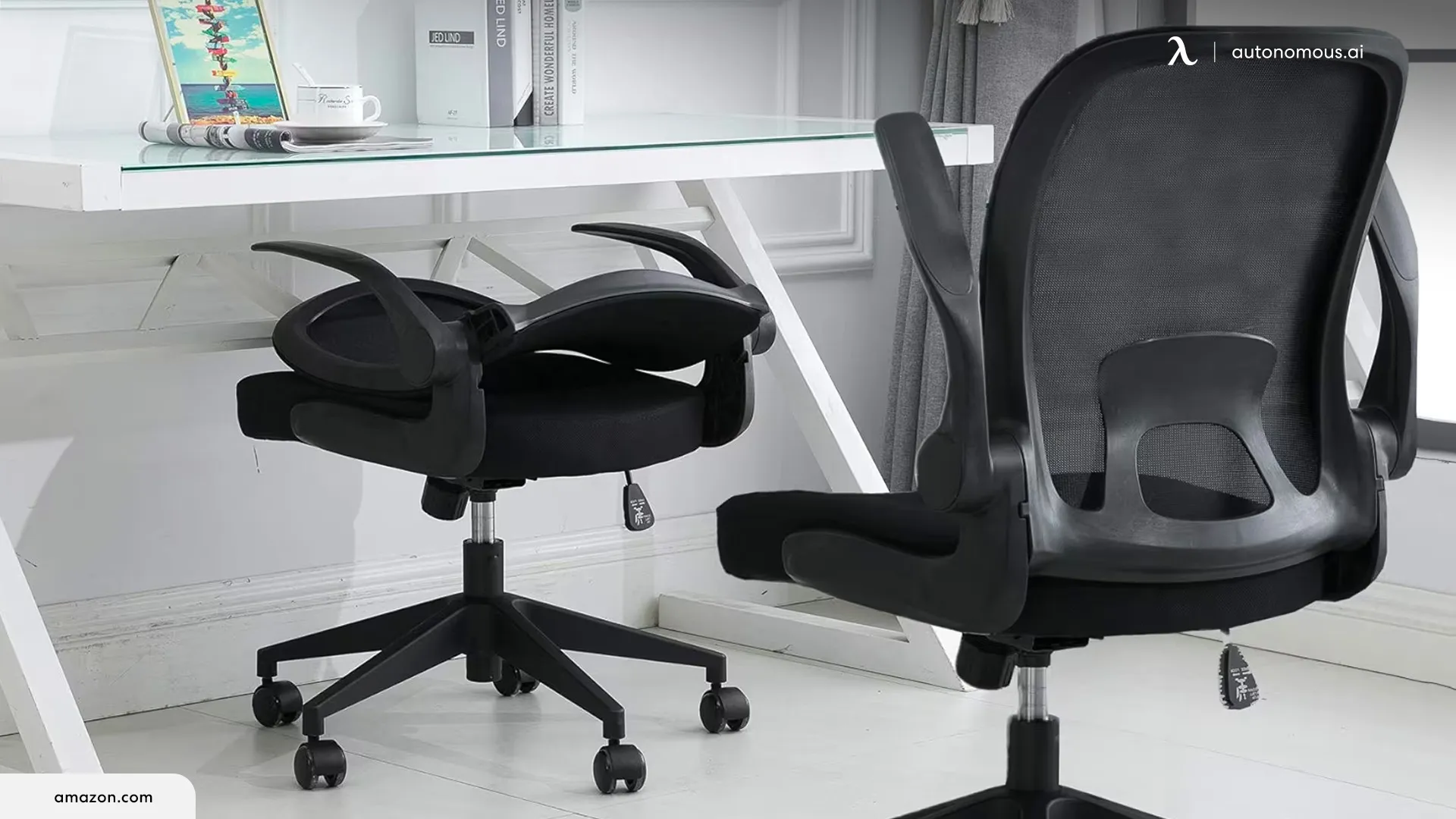 Smart Products
Choosing the Right Folding Office Chair: A Buyer's Guide [2023]

Ethan Johnson
|
Nov 6, 2023
1,165 Views
Are you frustrated by those long hours at your desk, working on your computer without a chair that supports you properly? We get it. 
Sitting for extended periods can be tiring and take a toll on your body. If you are suffering from the same issues as most corporate workers, this buyer's guide is for you. 
Our blog post will offer you a few tips on how to select the best folding office chair for your needs. After all, your comfort and well-being are essential, and you don't have to compromise on that.
The Pros and Cons of a Folding Office Desk Chair: What You Need to Know
Choosing the right ergonomic office chair can have a huge impact on your productivity. Whether you're dealing with neck pain or lower back discomfort, a well-chosen computer office chair can make your workdays more comfortable and satisfactory.
The Advantages of a Folding Office Desk Chair
One of the most significant advantages of a folding office chair is its ability to save space. When you're not using it, fold it up and stash it away. It's perfect for those with limited workspace or for when you want to keep things tidy. 
Need a spare chair for a last-minute meeting or a sudden guest appearance? Office folding chairs are your go-to. They're easy to move around, and you can set them up in a snap, ensuring no one's left standing. 
Also, contrary to what you might think, folding chairs can be ergonomic. Look for options that provide proper lumbar support. They can help maintain your comfort during long work hours. Your back will thank you! 
On top of that, folding chairs come in various styles. You can find ones with folding arms, footrests, and even those designed for sitting cross-legged. This versatility allows you to pick a model that suits your specific needs.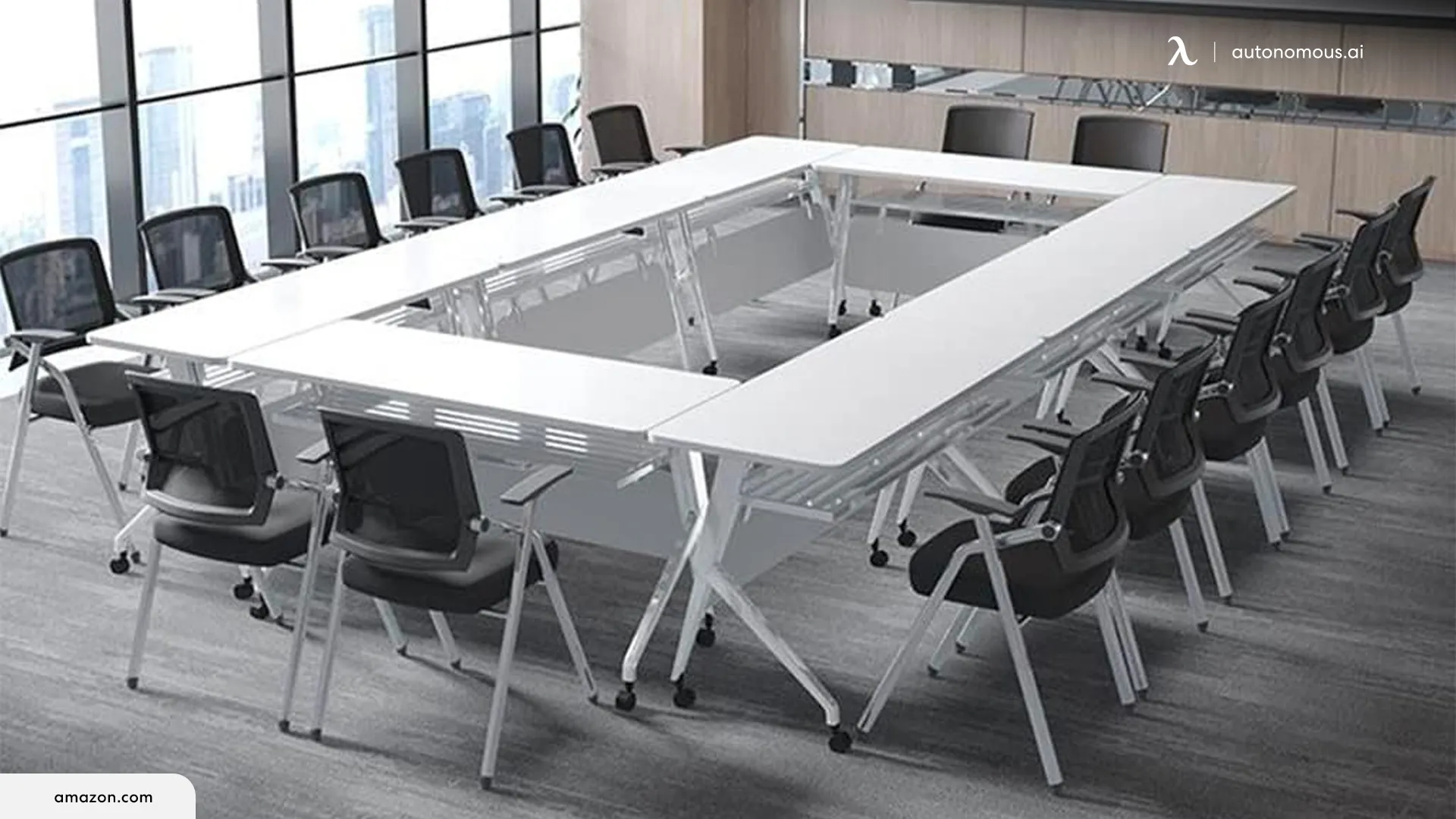 The Disadvantages of a Folding Office Desk Chair
Some folding office chairs may skimp on cushioning. If you're spending hours on end in front of your computer, you'll want a chair with adequate padding. 
On the other hand, while many office folding chairs are sturdy, they might not match the durability of their non-folding counterparts. Be sure to invest in a well-made product to avoid any unwelcome surprises down the line. 
Eight Tips for Choosing the Best Foldable Office Chair with Arms
It's necessary to research thoroughly before you buy an ergonomic chair. Not all office chairs are of the same quality, so you need to be 100% sure it'll be your money's worth. We decided to help you out and give you that extra boost you might need while shopping. 
1. Ergonomics for Optimal Comfort
Look for an office chair with folding arms and lumbar support. After all, you'll be spending many hours in it, and back pain is the last thing you need. Ergonomic features can make those long work hours a breeze.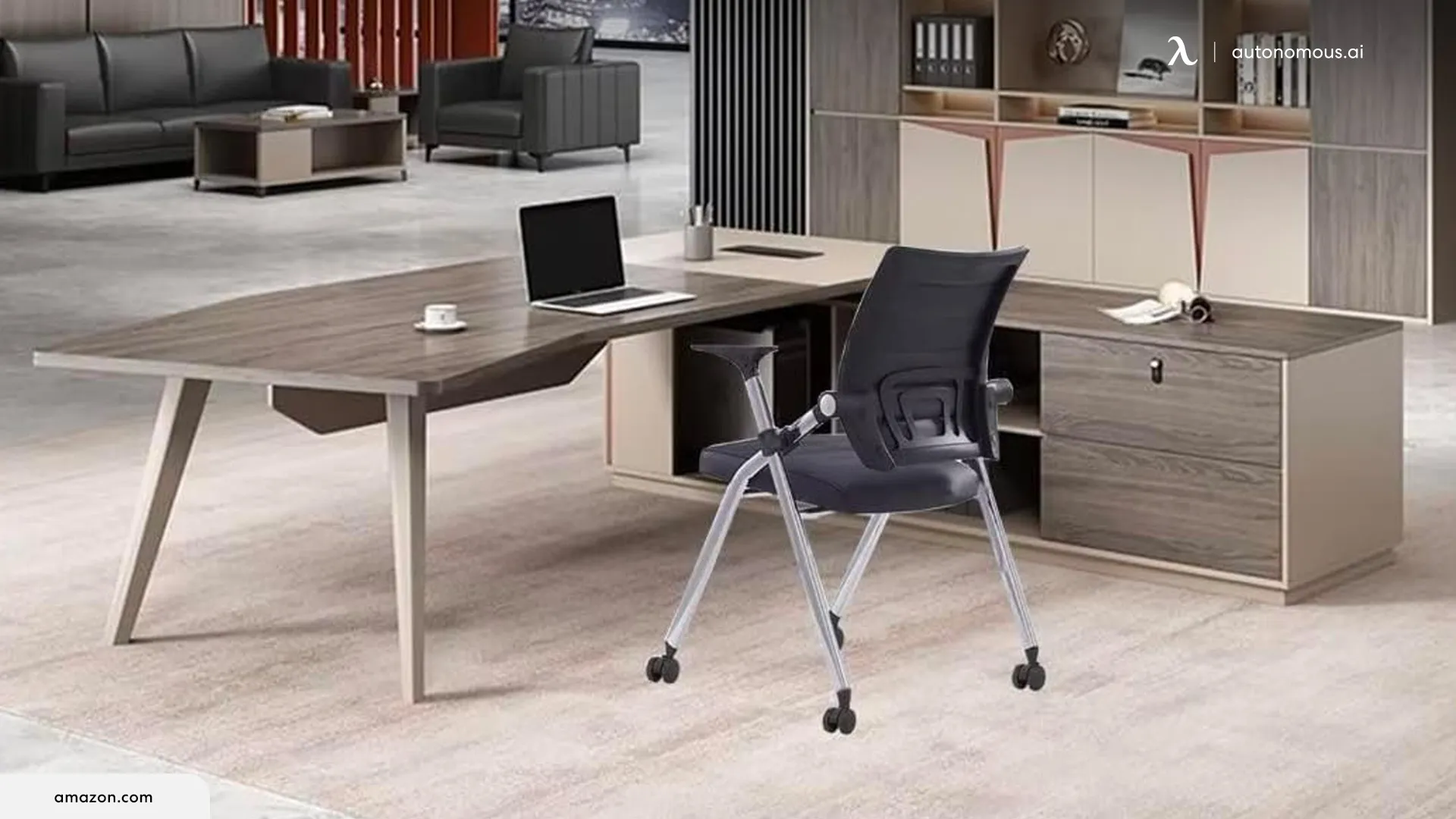 2. Test It Out (If You Can)
If you have the opportunity, try before you buy. Sit in the chair, adjust the settings, and see how it feels. If you keep slouching while you type, test out different models until you find the best office chairs for neck pain.  
Likewise, if you have chronic back pain, check out multiple ergonomic products until you get your hands on the best chair for lower back and hip pain.  
Your experience is the ultimate test. Does it provide the comfort you need? Can you work for extended hours without discomfort? These are the questions you should be answering during the trial run.
3. Materials Matter
Check out what the folding office chair is made of. Sturdy materials like metal or robust plastic frames are essential for durability. You want your chair to last and withstand the test of time (and maybe the occasional enthusiastic swivel). 
4. Read User Reviews
One of the best ways to gauge a chair's performance is to read what other users have to say. Their experiences can provide valuable insights into the product's comfort, durability, and overall performance. It's like getting advice from your office-chair-savvy friends.  
5. Warranty Check
Before you take the plunge, don't forget to check the manufacturer's warranty. A good policy can provide peace of mind. It's a safety net that ensures you're covered in case anything goes wrong. The best office chairs for long hours should have a warranty period of at least one year.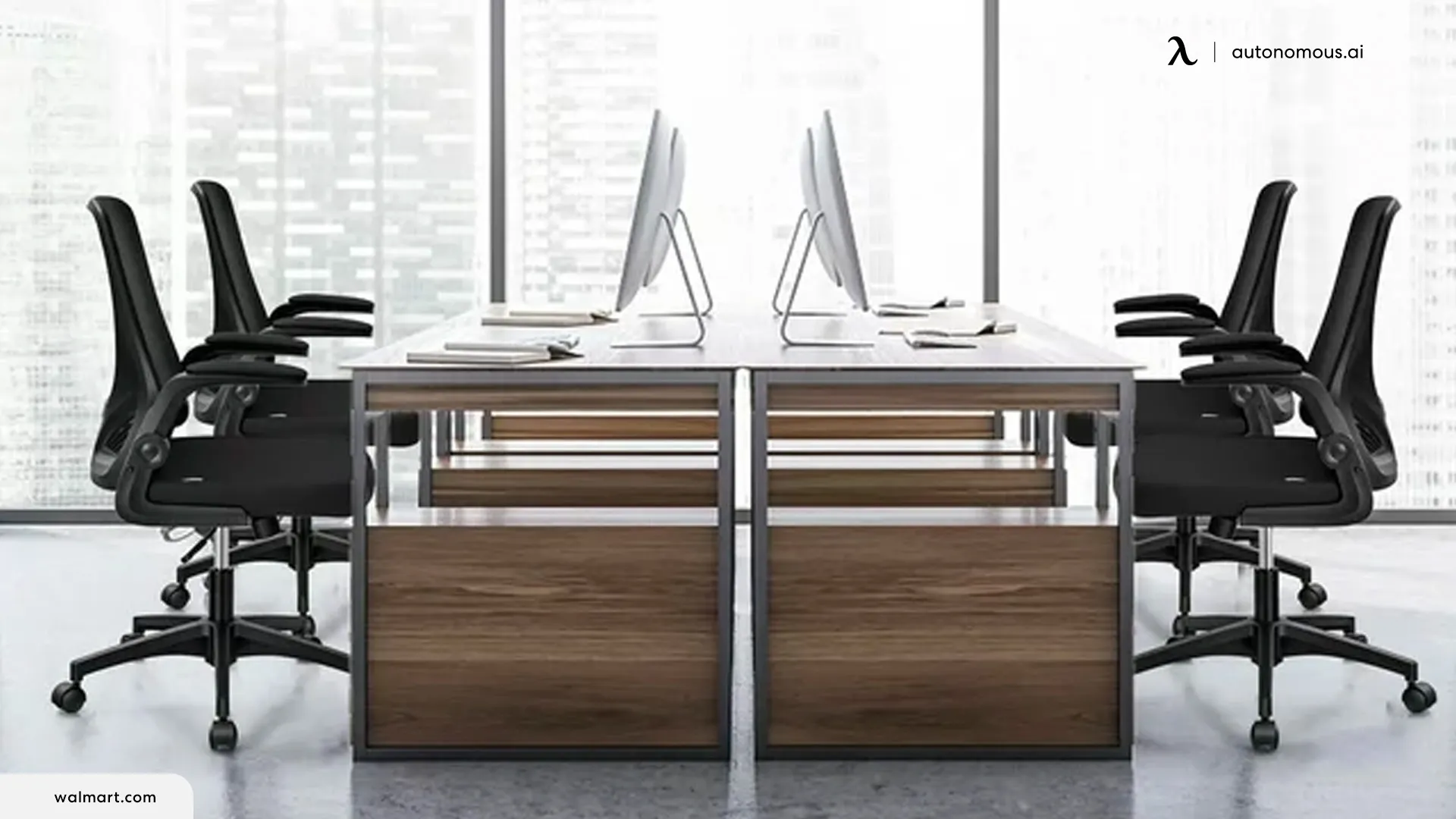 6. Style and Aesthetics
Your folding office desk chair doesn't have to be dull. Consider your workspace's style and pick a model that complements it. There are plenty of designs available, so you can find a chair that matches your preferences.
7. Adjustable Features
Check if the chair has adjustable features such as seat height, armrests, and recline options. The ability to customize it can make a difference in your comfort and productivity. 
If you're interested in chairs with footrests, consider models that let you detach the feature whenever you want.  
8. Budget Wisely
Last but not least, budget matters. If you want the best folding office chair for your needs, make sure it falls within your price range. There are models to suit various budgets, so you don't have to break the bank to find a comfortable and functional one.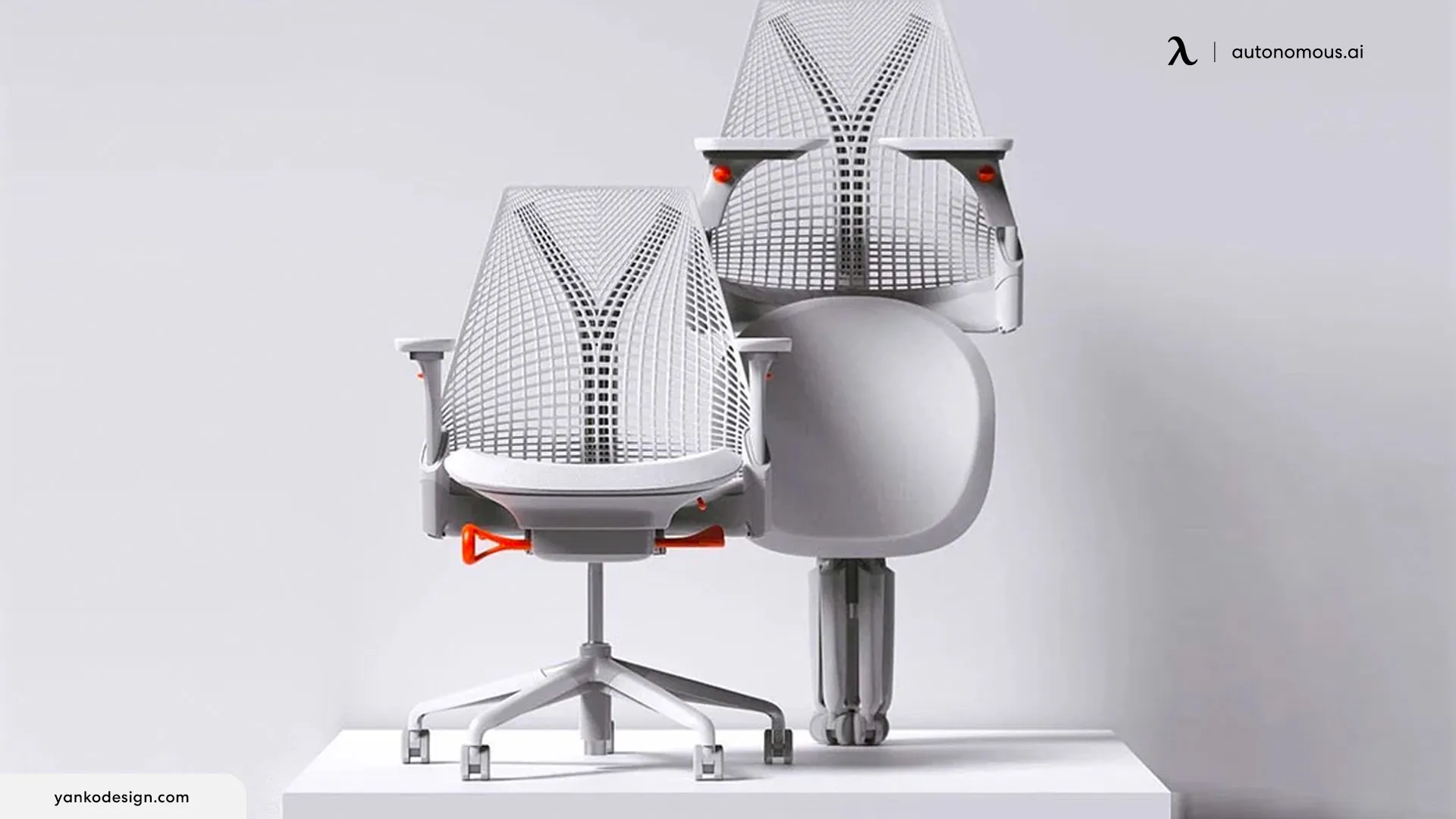 How We Pick and Test Different Office Folding Chairs
Selecting and testing the perfect folding office chair for you is a meticulous process, but it's worth it in the end. Here's how we do it: 
Research and Selection
We start with extensive research. Our experts dive into the vast ocean of folding office chairs available on the market. 
They scour the internet, read customer reviews, and check expert opinions to identify the most promising candidates. We also consider factors like ergonomics, build quality, design, and pricing.
Narrowing Down the Choices
Once we've collected a list of potential models, it's time to narrow it down. We prioritize chairs that are known for their comfort, durability, and ergonomic features. Our goal is to provide you with a selection that is worth considering. 
The team understands that everyone has a financial plan to stick to. Therefore, we make sure to include options that cater to a range of budgets, from more affordable choices to higher-end models. You'll find something that suits your wallet without compromising on quality. 
Assessing Foldability and Storage
Our R&D process isn't solely theoretical. We like to use a hands-on approach when testing out different office folding chairs. The experts evaluate how easily they can fold and store the chair when not in use.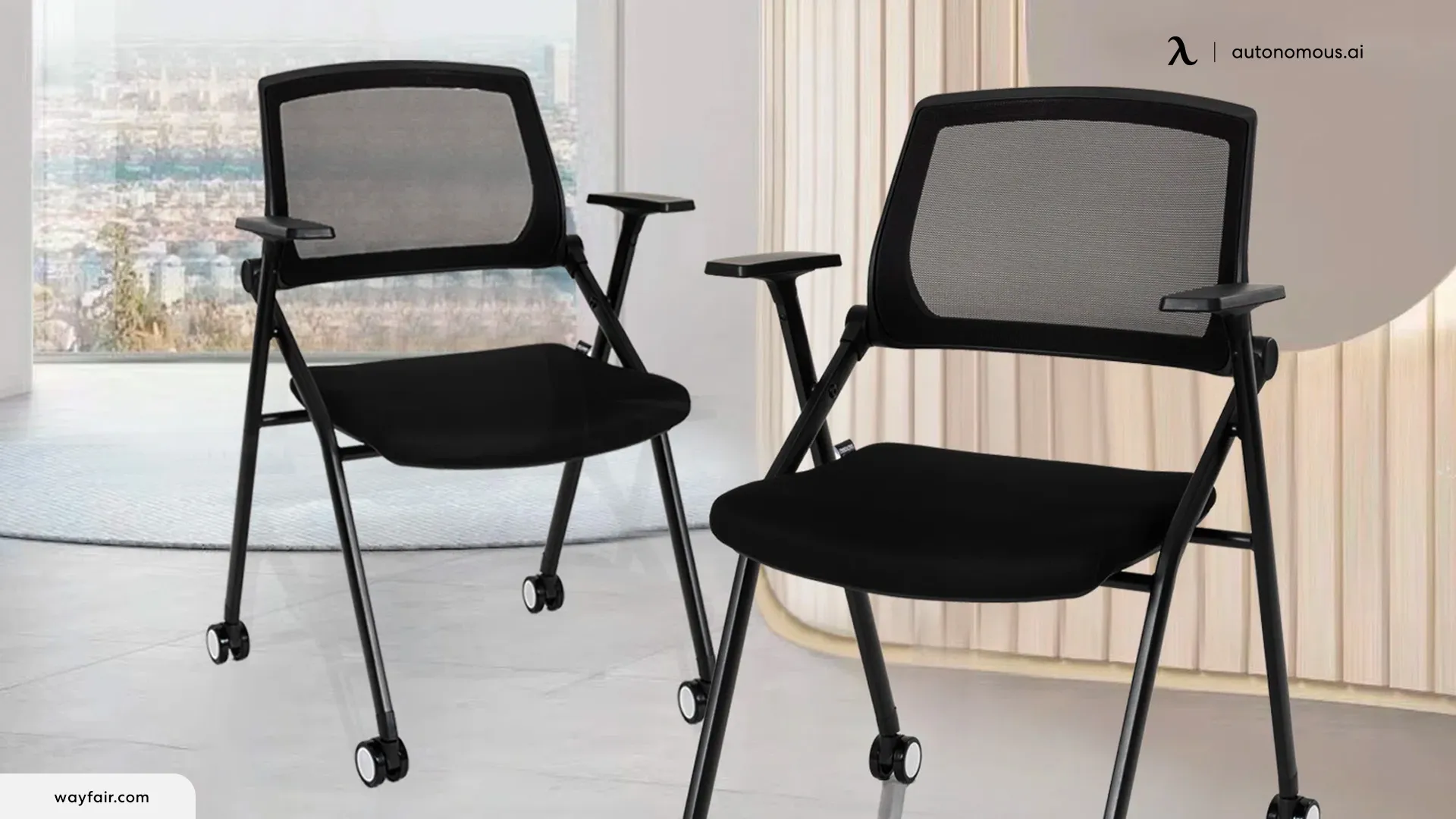 The Five Best Office Folding Chairs in 2023
You might be wondering, "Who is this review for, and why should I keep reading?" By the time we're done with the following section, you'll know if it's perfect for you. Let's dive in.
Corporate Warriors 
Do you spend hours in front of a computer screen, tackling projects, emails, and Zoom meetings? If your workspace is your second home, this review is your guiding light.
Work-from-home Heroes 
On the other hand, for those who have embraced the work-from-home lifestyle, this review is your trusty companion. We know the importance of a comfortable and functional office in your house, and we're here to help you find the best tools for the job.
Budget-conscious Shoppers 
You don't have to break the bank to get quality. If you're a budget-conscious shopper, this review is your best friend. 
Decision-makers
Lastly, if you're looking for an informative guide to choosing the right folding office chair, this review will hopefully be a time-saver. We'll provide all the essential information in one place, making your decision-making process a breeze. 
We've scoured the market to bring you some of the best folding chairs. Our review below can help you pick a model that aligns with your budget and corporate needs.  
1. Inbox Zero Koblick Chair Set
The Inbox Zero Koblick chair set is a blend of style and functionality. They boast sophisticated designs with black polyester-blend upholstery. Whether you're arranging them in your home office or a professional workspace, they'll add a touch of elegance. 
When it comes to small spaces, these chairs are lifesavers. They're not only foldable but stackable, too. Need to clear some room for an impromptu office dance party? No problem! 
With a sturdy steel frame, the chairs are built to withstand the rigors of everyday use. They won't buckle under pressure, and you can count on their durability. 
Life happens, and spills are a part of it. The Inbox Zero Koblick chair set is easy to clean, ensuring they'll look as good as new even after accidental coffee mishaps. 
While these chairs don't swivel, they offer stability and reliability. This makes them ideal for focused work or meetings.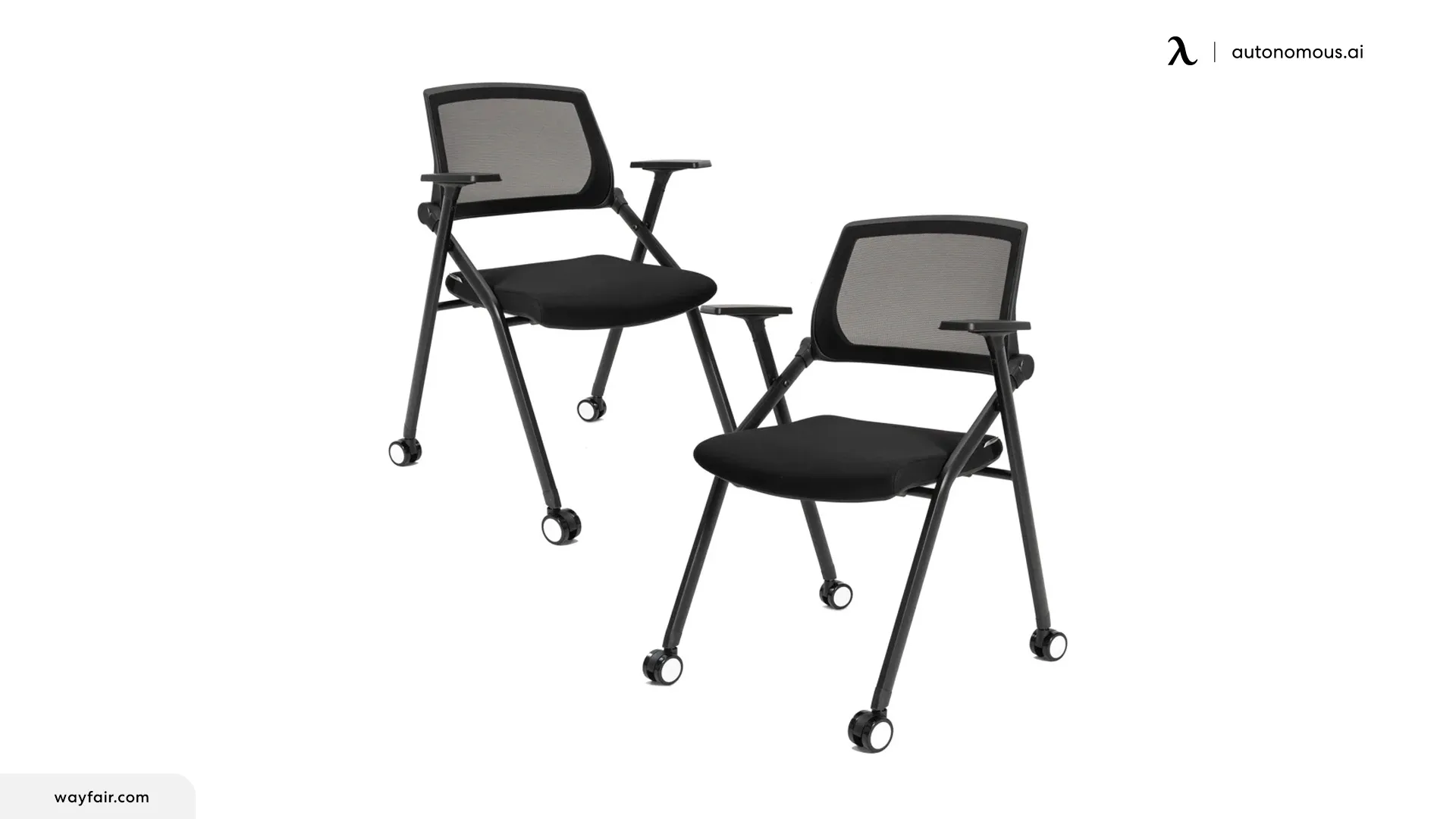 Koblick Home Office Desk Folding Conference Chairs
Pros

Cons

Stylish and sleek
No adjustable height
Easy to clean
Foldable and stackable
Smooth caster wheels
2. Symple Padded Office Folding Chairs
The manufacturer made the Symple padded office folding chairs with business in mind. Their professional look and feel are perfect for meetings, conferences, and any setting where you need extra seating. 
Mobility is a breeze with these chairs. The carpet wheel casters allow for easy movement, so you can rearrange your space as needed without a struggle.
The mesh backrest adds a touch of style and provides comfort. It offers support while allowing proper ventilation, so you stay cool and comfortable during long meetings. If you like sitting cross-legged, this chair set is worth considering.  
On top of that, the nylon armrests add an extra touch of comfort and durability. They're easy to clean and maintain, ensuring your chairs stay in top-notch condition.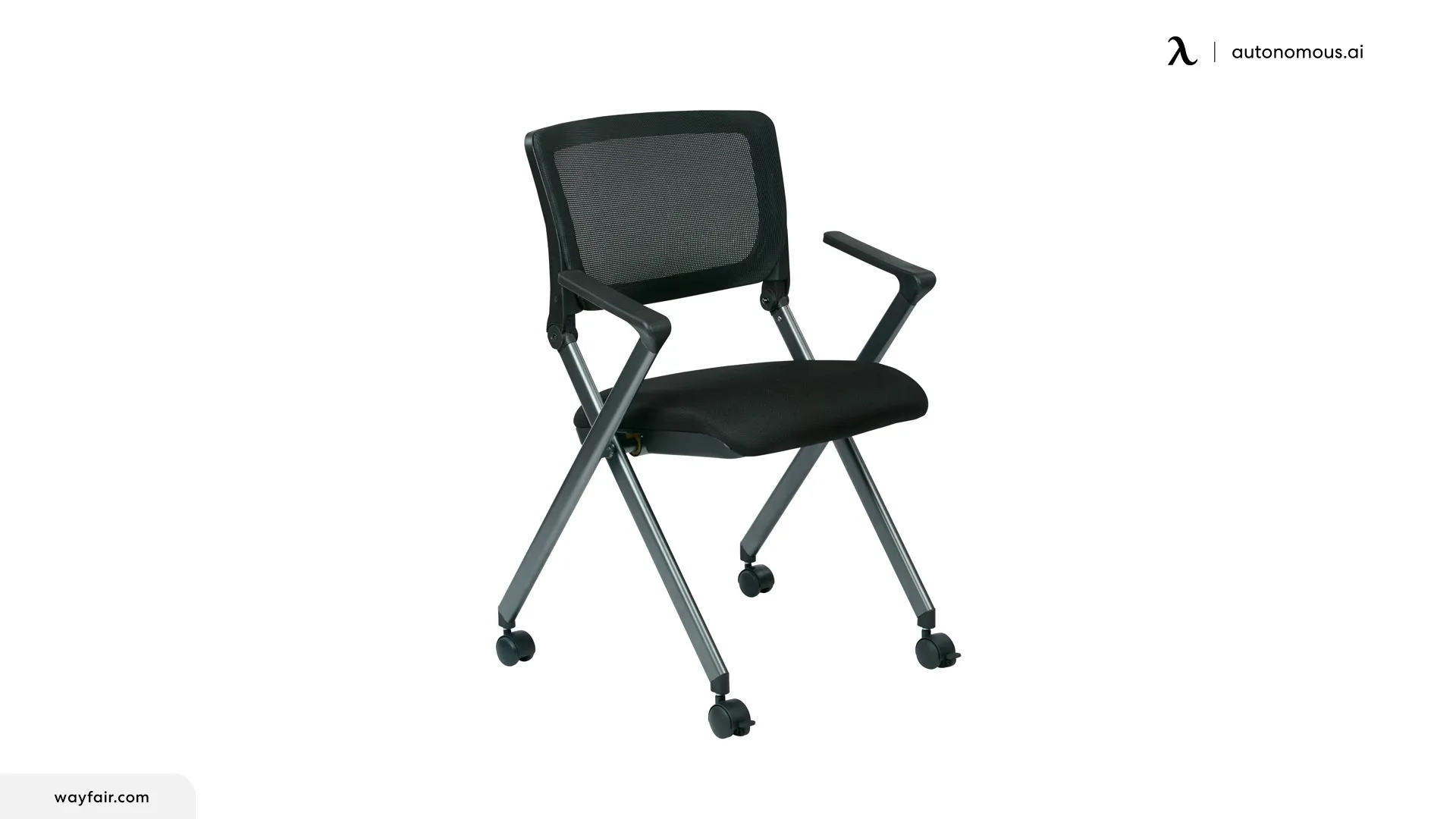 Fabric Padded Office Folding Chairs Folding Chair Set
Pros

Cons

Foam-filled seats
Assembly needed
Carpet wheel casters
Foldable convenience
Mesh backrest
3. IPKIG Office Chair
Further down the list, we have the IPKIG office chair with folding arms. You can customize the armrest height to your liking, ensuring you have the perfect support while typing. 
This chair doesn't just let you move side to side; it spins 360 degrees. The swivel feature provides flexibility and easy access to different areas of your workspace. Multitasking is a breeze with this model.  
Equipped with PU-wrapped universal wheels, the chair moves silently and smoothly on the floor. No more distracting squeaks or scrapes as you slide around your office. 
The mesh backrest is a game-changer for those who value breathability. It also has a thick foam seat, offering high-density cushioning. Use the semi-tilt feature to find your ideal sitting position.
IPKIG Ergonomic Office Chair
Pros

Cons

Stable base
Durability concerns
Five wheels
360-degree swivel
Flip-up armrests
4. ERGO: Foldable Office Chair
Our penultimate pick is the ERGO foldable office chair with arms. This model is available in a sleek black color. What we like the most about the chair is its unique curved shape. Your lower back and hip will get constant support while you work.  
The foldable design is a space-saver's dream. When you're not using it, simply fold the backrest and tuck it away. It's perfect for those with limited workspace or for when you want to keep things tidy. 
Say goodbye to uncomfortable seats that leave you fidgeting. This chair provides a cozy and supportive place to sit. The retractable armrests add to the chair's space-saving functionality.  
If you need to rearrange your office frequently, the ERGO chair is your perfect companion. It's lightweight and equipped with plastic wheels, ensuring easy mobility.
The only downside of this foldable office chair with arms is that it might not be as durable as some other alternatives on the market. While it offers comfort and flexibility, it might not withstand heavy daily use over an extended period.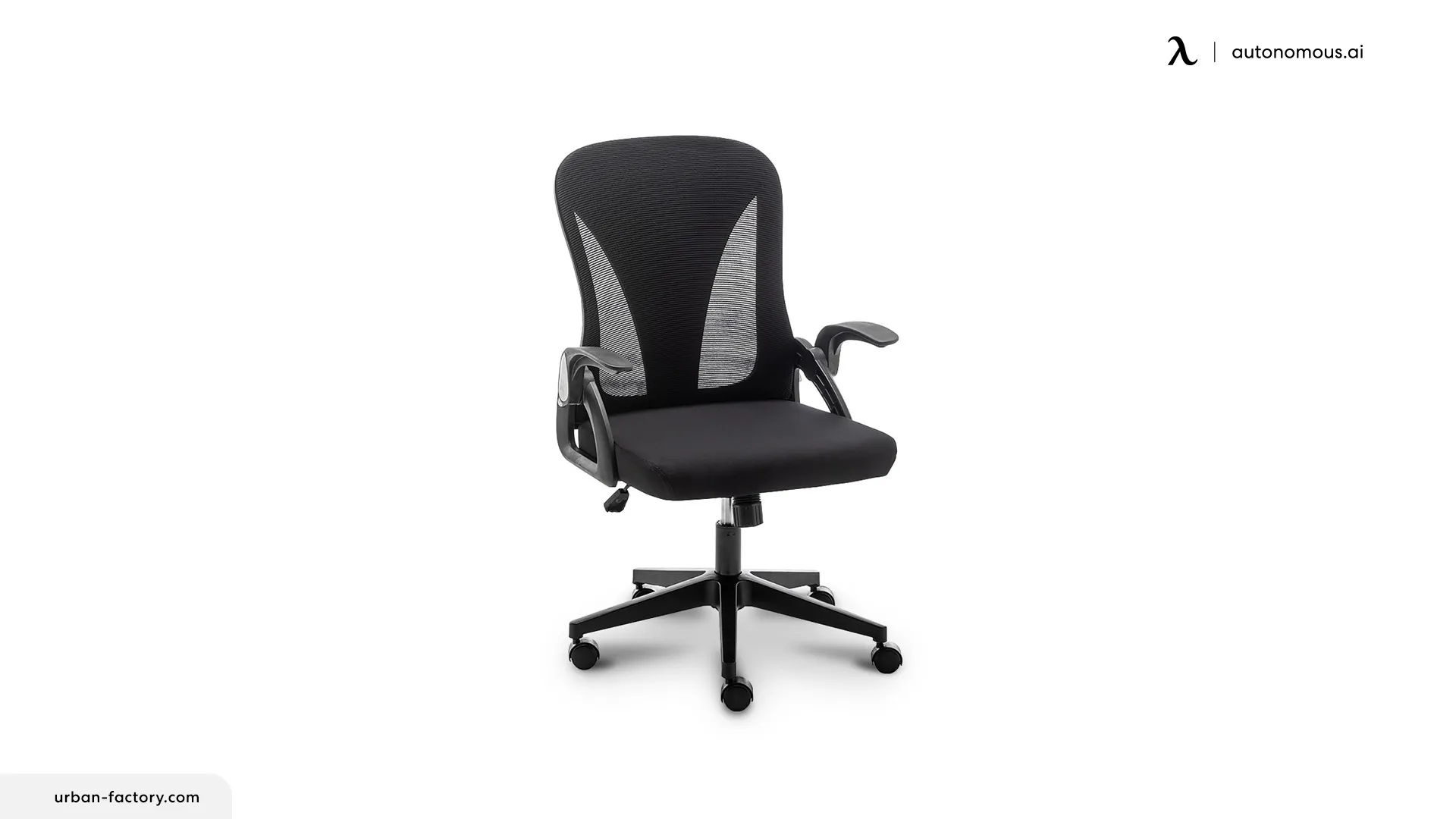 ERGO: Foldable Office Chair
Pros

Cons

Lightweight
Not durable
High-density padding
Foldable backrest
Curved design
5. Gymax Office Chair
This final product is the perfect choice for those who want a versatile and practical folding office desk chair. 
The Gymax office chair offers 360-degree spinning and flip-up arms. With the swivel, you can move around the room with ease. On the other hand, the flip-up arms provide flexibility when you need it and extra space-saving when you don't. 
Assembly is a breeze with this model. You'll have it set up and ready to use in no time without the hassle of complex instructions. 
The chair's adjustable seat and backrest let you find the perfect fit, ensuring comfort and posture-correcting benefits. It's all about taking care of your spine while you work or relax. 
With its thick cushioning, this chair provides a cozy and supportive place to sit. Whether you're grinding through tasks or taking a quick break, it'll feel like sitting on a cozy cloud.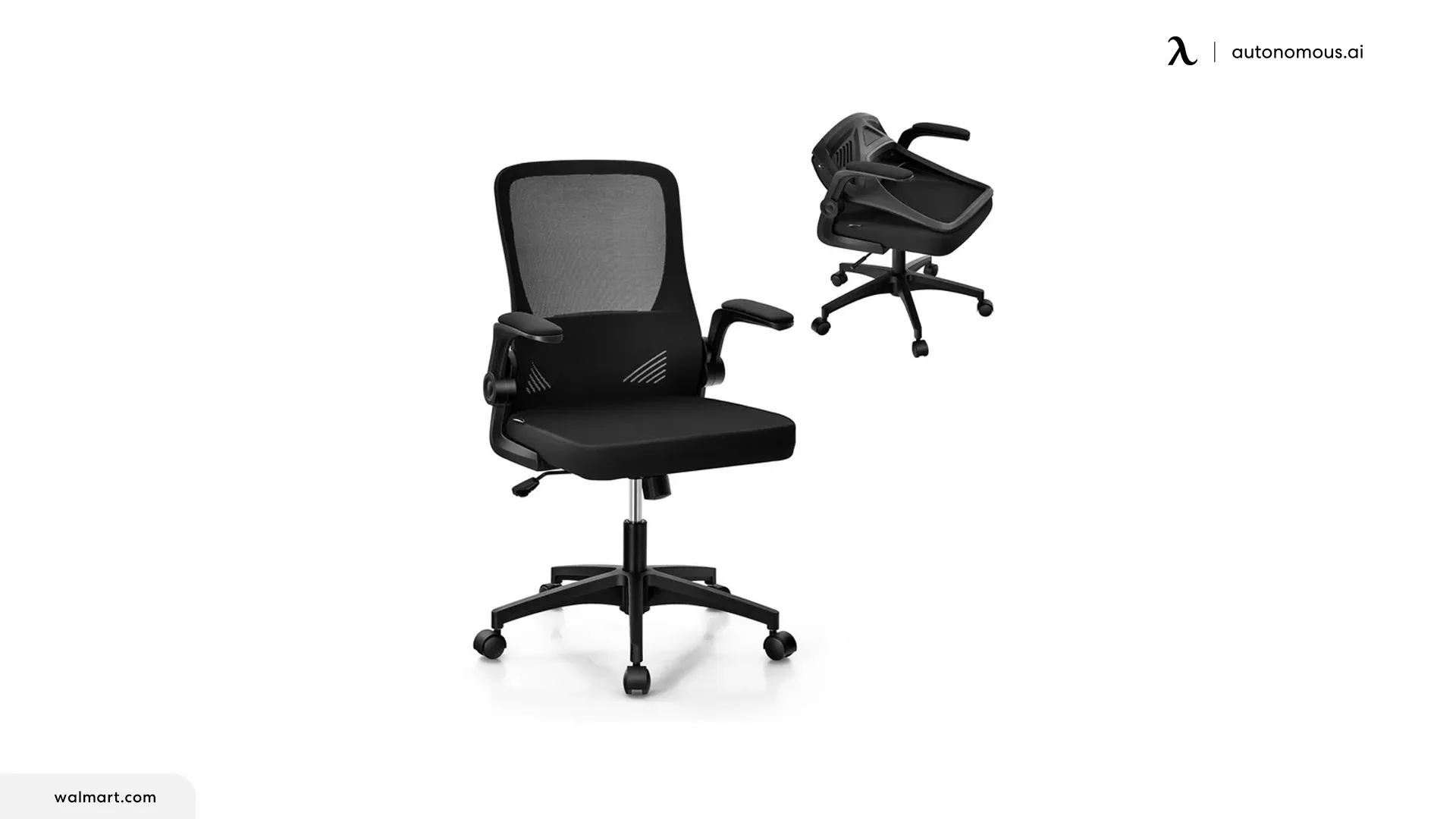 Pros

Cons

Five mute caster wheels
Basic appearance
Easy to fold
360-degrees swivel
Thick cushioned seat
Final Words 
Congratulations, you've made it to the end of the buyer's guide! We hope it was informative enough to help you pick a model. Choosing the right folding office chair is a bit like shopping for the perfect pair of shoes.  
It should fit comfortably, support your journey, and make you feel good. Your chair is an essential part of your workspace, so don't cut corners when doing your research. Invest time in finding a model that is worth it.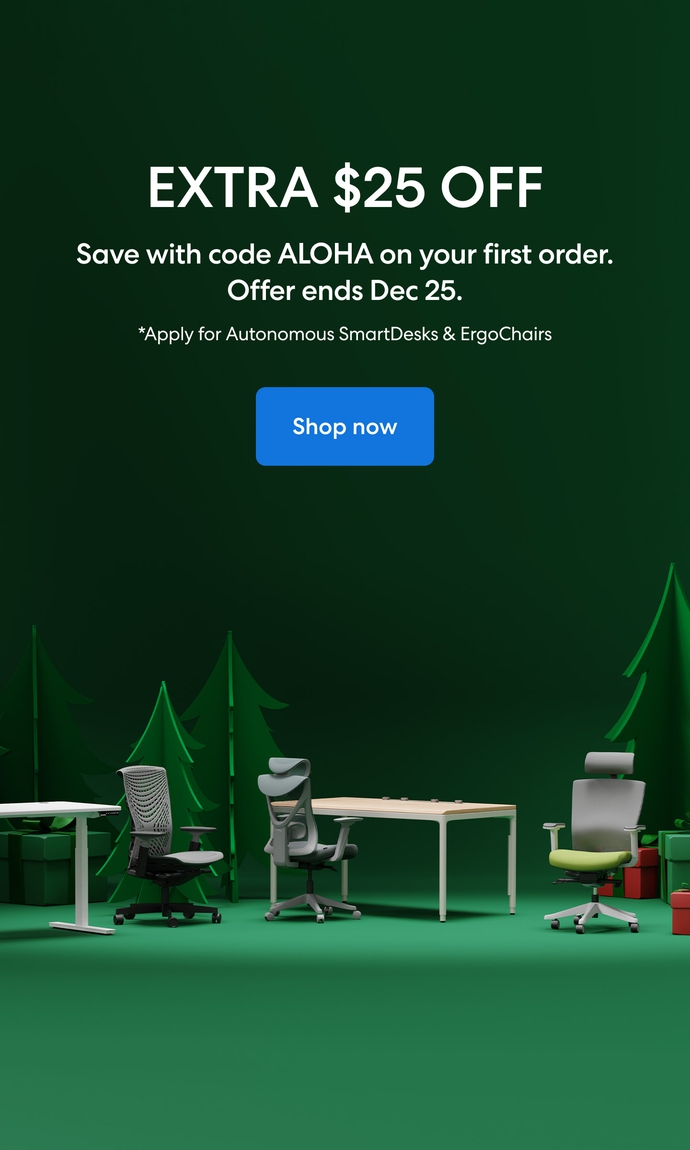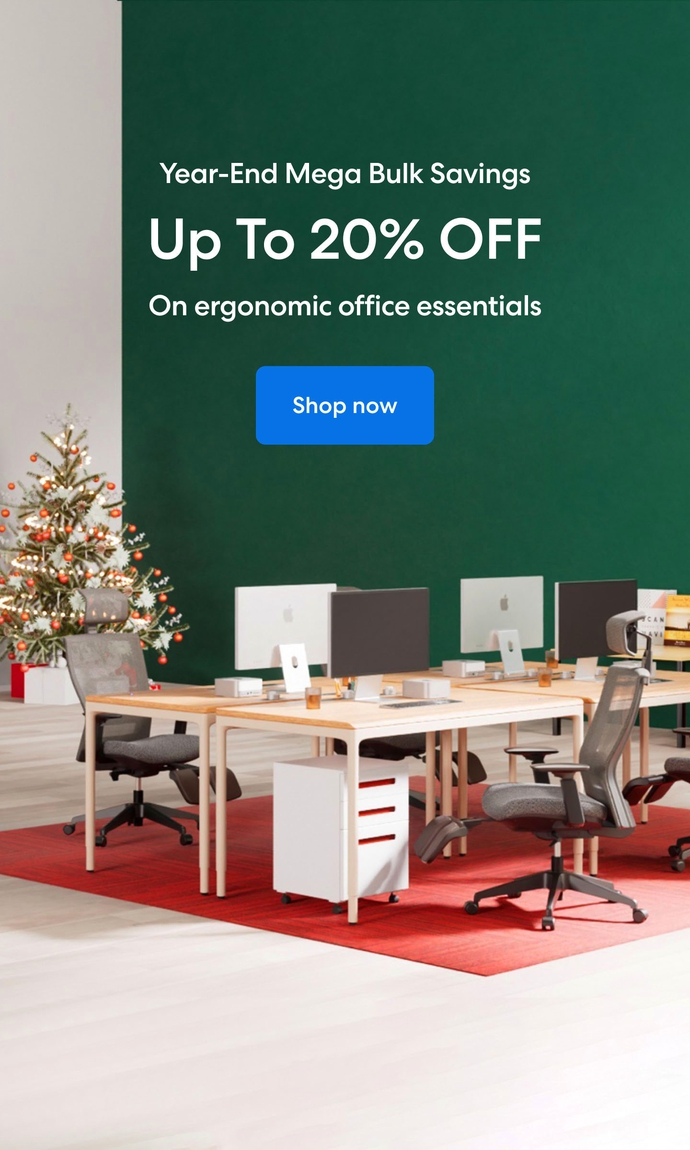 Subcribe newsletter and get $100 OFF.
Receive product updates, special offers, ergo tips, and inspiration form our team.