Workplace Inspiration
Best Church Office Design Ideas to Arrange Layouts
1,112 Views
Like any other office setup, the church office design requires frequent renovations. The question that arises here is about how you will realize whether your church office requires a redesign or not. Most people are looking for recent church office design ideas in order to ensure that the office looks up to date and has all the facilities available.
Are you a church administrator who has realized that it is difficult for his staff to get accommodated and focus on managing church tasks? Do you think that your church office's space is not adequately spaced? Do you think that the furniture there is too outdated?
If that is so, it's time to work on your church office interior design and organize it in a better way. If you have been newly appointed as a church administrator, you probably do not know how to organize a church office. However, you will only be able to understand it if you know the best church office décor ideas.
But even before that, there is one thing that is super important. You need to consider four aspects when you are thinking of the best ways to organize your church office. Therefore, we will first share those four salient aspects and later some of the best furniture ideas that will be helpful in this venture. So, stick with us till the end.
For now, let's begin with those four essential aspects that you need to consider before you move on to redesigning your church office ideas.
4 Important Aspects in The Church Office Design Ideas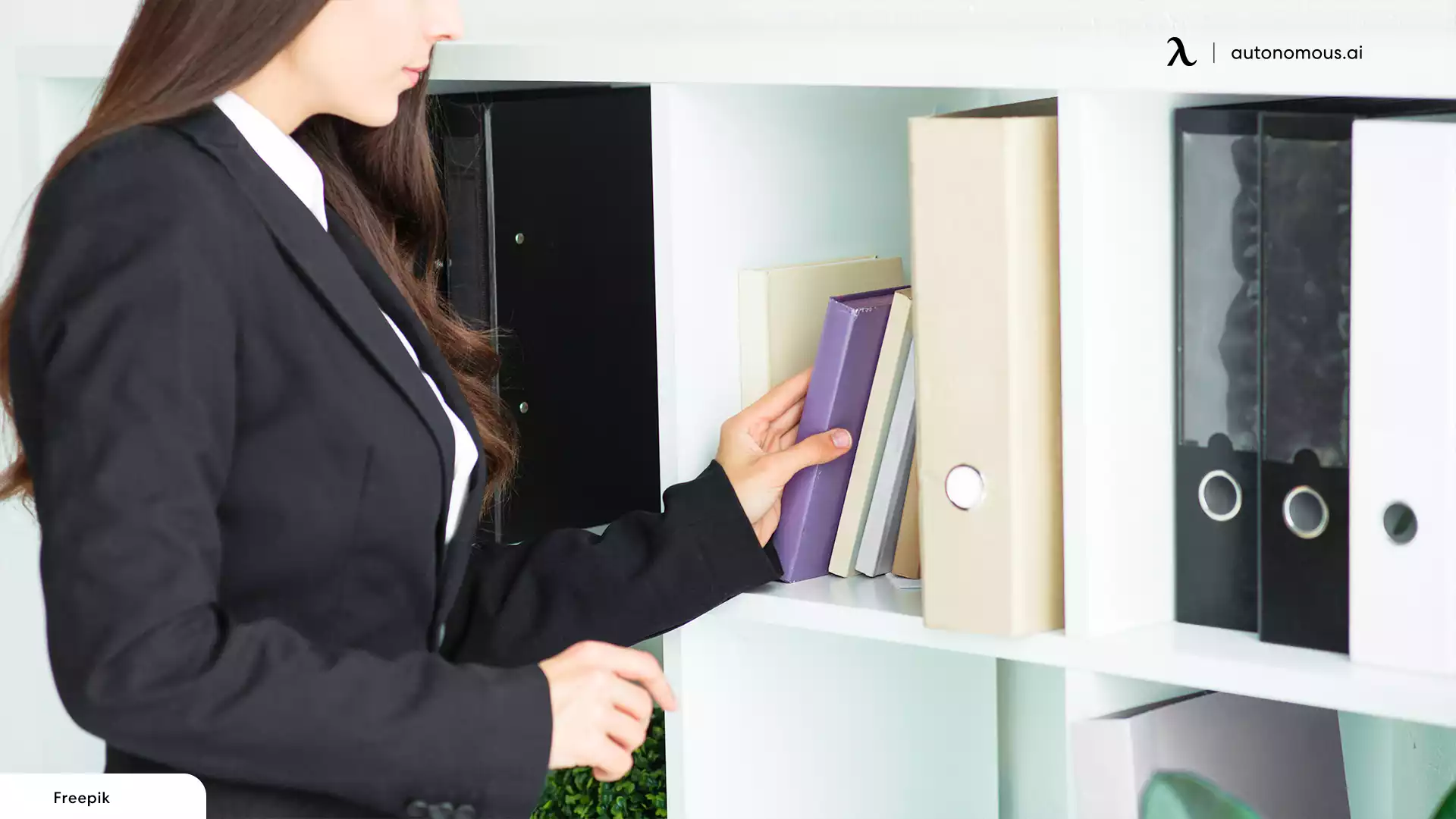 Security
Security is an essential aspect of a church office because there are certain hours of the day when only the secretary or the ministry assistant has the authority to attend the office. Therefore, the design of a church office should be such that it provides security to the authority that is working there. In addition, its infrastructure should be such that it safeguards the data and documents that are being kept there safe.
There should be a well-managed foolproof security system in the best-case scenario where you place cameras at the entrances and exits to monitor all movements. To ensure that the video camera system offers greater security, you must couple it with electronic locks. 
Confidentiality
The confidentiality of any sensitive information comes under the responsibilities of a church office. These items are mainly the ones that are administered by the ministry assistant. So, you should place such a worker's desk in such a manner that the documents managed are not viewable to any normal visitors.
In addition to the desk position, office accessories like a storage cabinet can be of great help in this regard. You can have multiple storage cabinets for classifying and organizing confidential documents with ease.
Since it is difficult to have all these cabinets in your office space, you should include a file storage room in your church office interior design's layout. Nevertheless, file storage won't be an issue if you have a small church because it will not have much data to monitor.  
Systems
System updates and electrical outlet installations are vital to be there in an office church. Gadgets like temperature control devices and new wiring are important to be monitored when you are revamping your church office. Since repairing the older wirings would be a very difficult task to do, it is ideal for installing a new one.
In addition, the installation of electronic gadgets like telephones, monitors, scanners, printers, and a computer are essential for a smoother church office operation. You must locate the devices as per their degree of use and the noise they make. Suppose your bulletin printing machine is too noisy when it is printing papers in bulk. In that case, you should place it in a different room, and you may allocate it to a specific location in your church office interior design. 
Ergonomics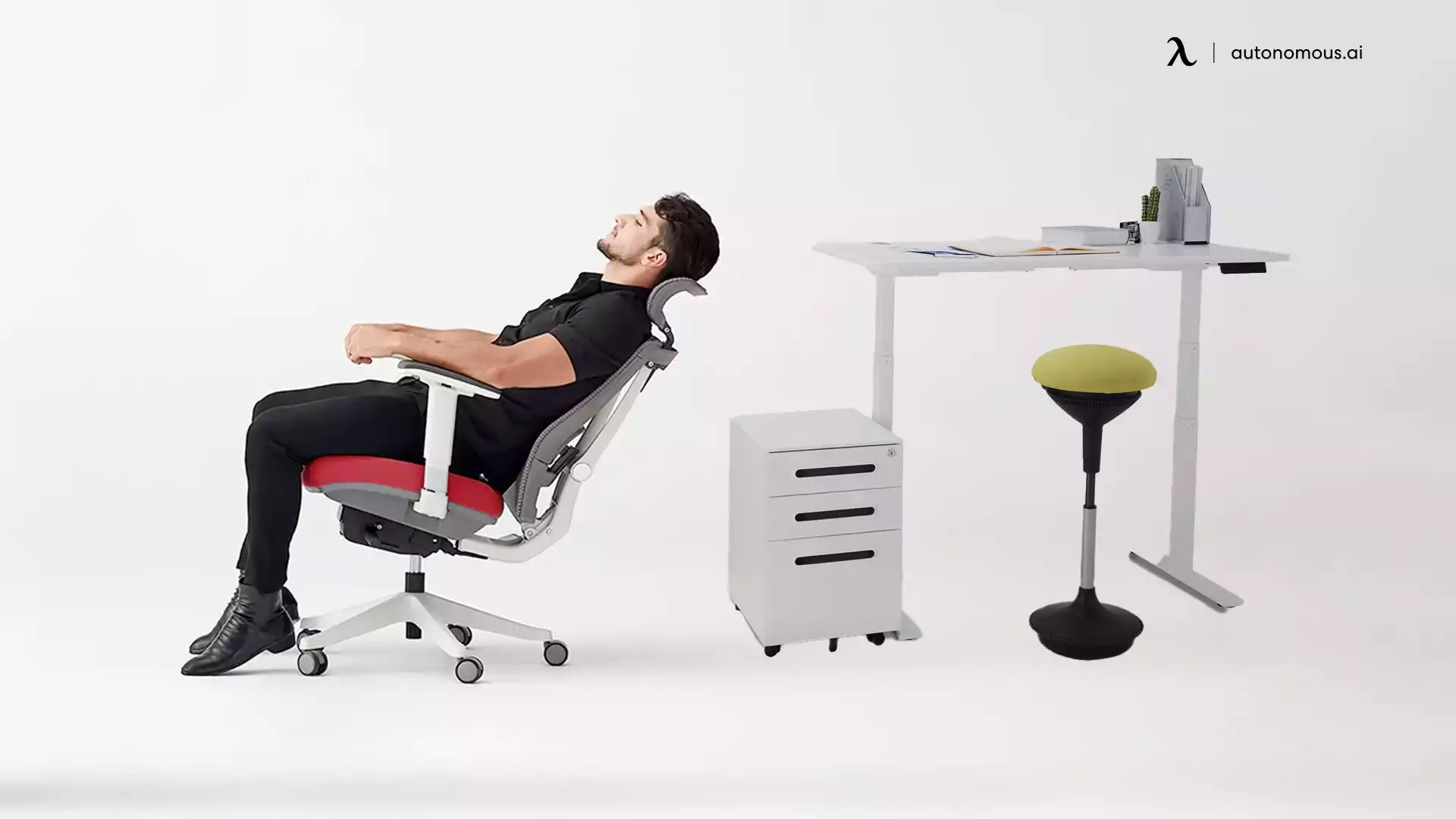 Understanding the church office ergonomics is vital to ensure that the office operations run efficiently. This means that from your church office furniture to the lighting, everything should be on point to provide you with a better work experience.
There should be an adequate amount of both natural and artificial lighting so that your workers do not feel any discomfort or optical strain while they work. In addition, adding certain ergonomic accessories like wrist support or a reclining office chair can help you boost your church office ergonomics. 
The Best Church Office Furniture Ideas
Here are some of the best church office décor ideas that will help you understand how you are supposed to arrange your office to maximize productivity and efficiency. 
Invest in an Eco-Friendly Office Chair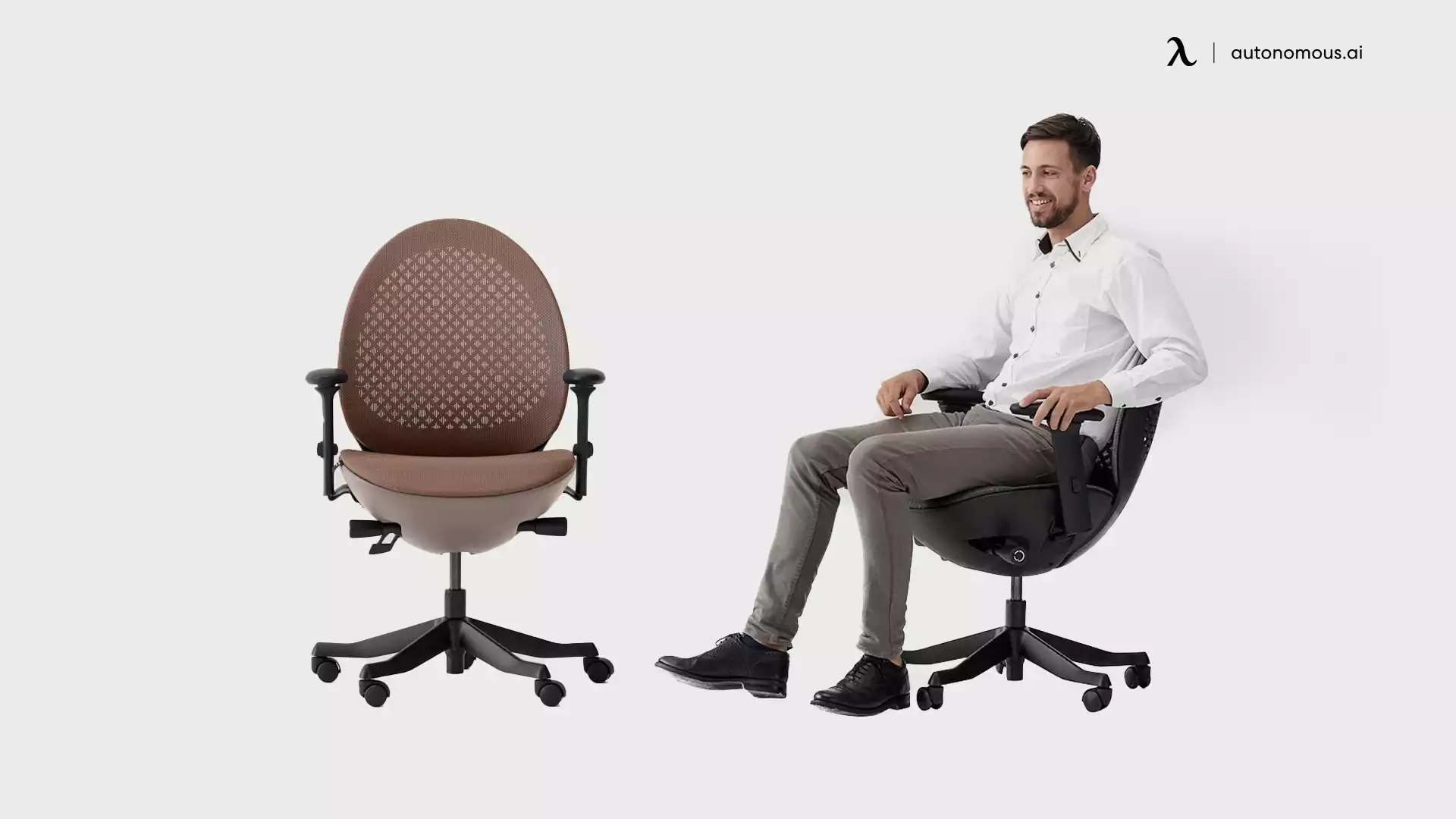 Investing in an eco-friendly office chair can be a great way to ensure that your office space meets the ergonomics desired for smoother operations. This chair has a reclining back and multiple adjustment features that will help you have a uniquely ergonomic experience. 
Buy an Ergonomic Standing Desk
The second most important thing in any church office design idea that you are supposed to bring in your office space is to bring in an office desk. We recommend you buy a standing desk because such a desk will help you have a more ergonomic work experience where you will have the liberty of managing your posture with ease. 
Invest in an L-Shaped Corner Desk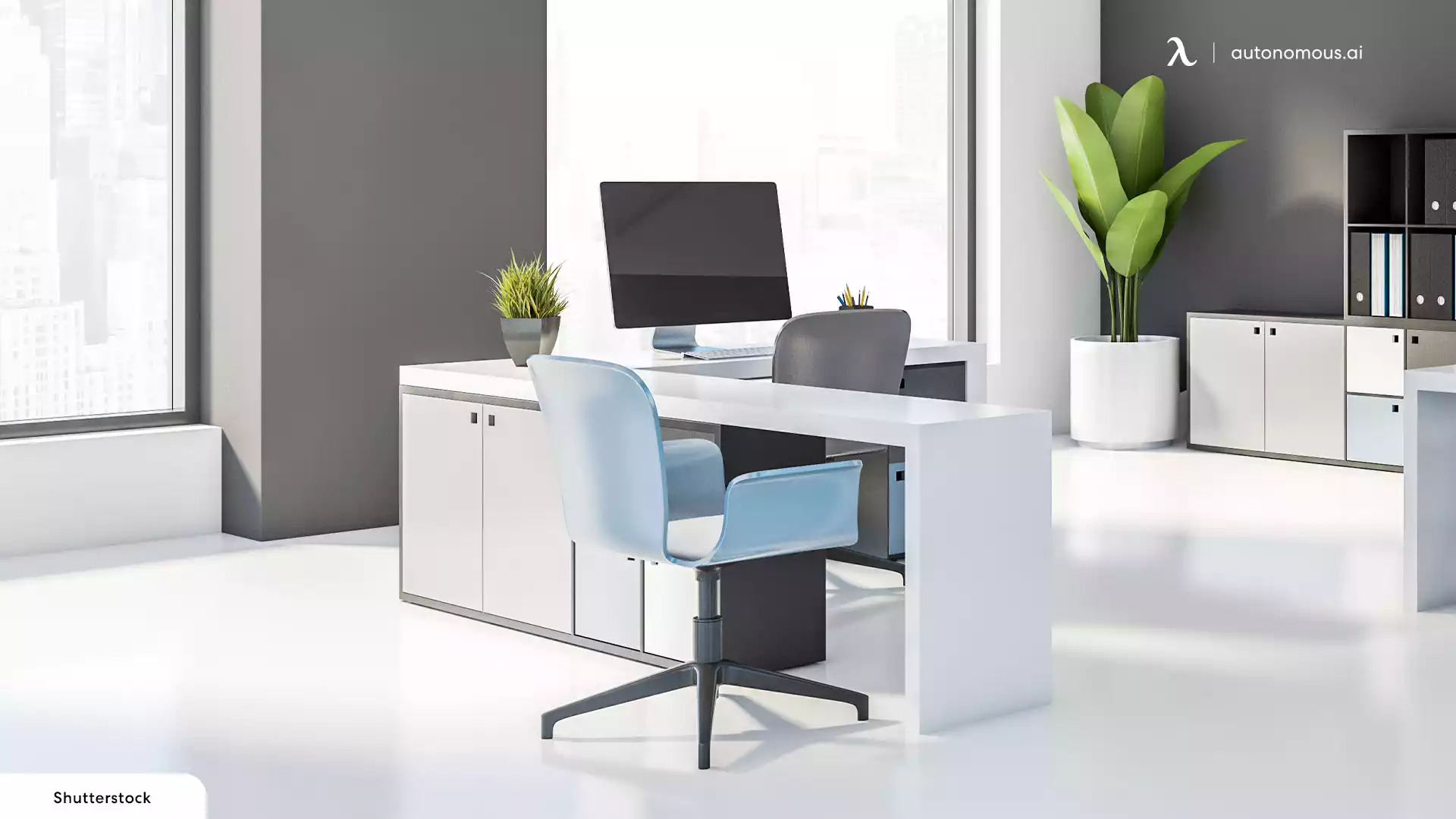 The L-shaped desk is ideal for those church office workers who deal with a lot of paperwork on their desk and requires greater desk space. If you have such workers in your office, you need to bring in an l-shaped corner desk for them. 
Maintain Minimalism
Since a minimal desk setup is the best desk setup for boosting productivity and well-being, you should go for it. Ensure that you avoid typical mistakes such as crowding your desk space with cord clutter and unnecessary equipment. Cleaner desk space and office keep your mind clean and helps you think better. Thus, your performance improves. 
Create Cubicles for Every Office Worker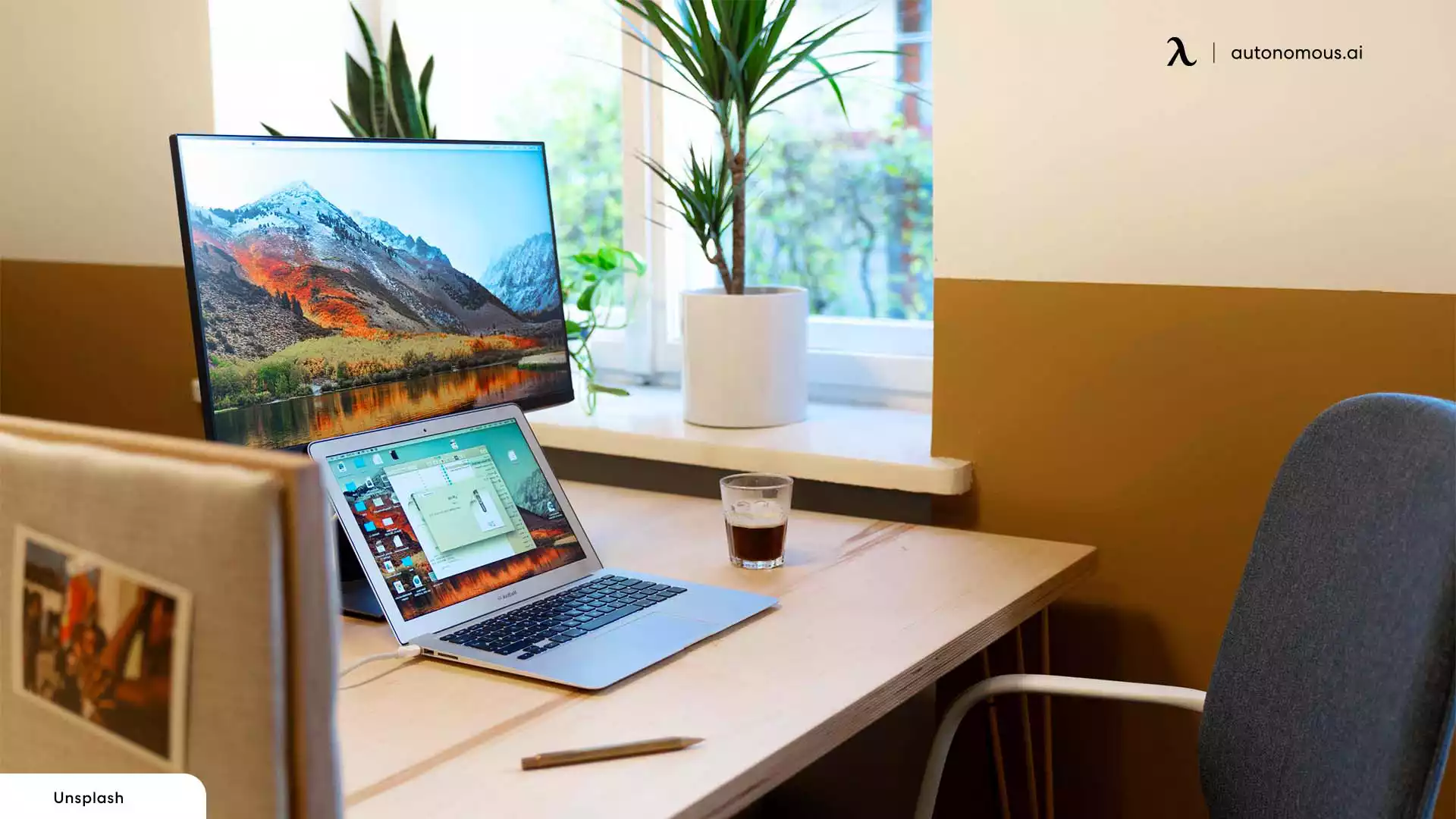 Lastly, it is important not to forget the confidentiality aspect of a church office. Therefore, creating cubicles for every office worker, especially those who have to manage confidential information, is one of the best church office design ideas. You may adopt a minimalist cubicle décor to create the best church office interior design.
Keep up with Autonomous news
Stay informed, stay inspired with our new blogs.
WRITTEN BYAutonomous
We build office products to help you work smarter.