Workplace Inspiration
5 Minimalist Cubicle Décor for Work (2023)
1,302 Views
Using minimalist cubicle décor can help you bring more organization to your workstation while also keeping it stylish. It is one of the most popular office cubicle decorating ideas at the moment, as many people are embracing the minimalism concept in different areas of their lives.
Cubicles are still one of the most used office layouts in the modern-day. It's also possible to implement them at home if you don't have too much space available and would like to have a separate space where you can work comfortably.
If you are not familiar with minimalist cubicle décor, here we'll explain what you need to know so you can get started with it and bring the minimal office design to your workspace.
What is Minimalist Small Office Design?
Minimalist small office design consists in using only what's essential so you can create a clutter-free and simple workspace. It is quite simple but brings sensations of organization and cleanliness thanks to it. Typically, minimalist cubicle déctor uses a monochromatic color palette (all-white is the most common, for instance), but using a few colors to create an accent is also acceptable for this décor.
Some of the main characteristics of minimalist small office design include the following:
The emphasis in illumination and natural lighting

Functional furniture (less is more)

Shapes

Textures and colors

Simple lines
Traditionally, minimalism is used in open spaces. However, it can be applied to any space without problems if you have enough imagination and creativity.
is used in open spaces. However, it can be applied to any space without problems if you have enough imagination and creativity.
Minimalism became widely popular starting from the 20th century as a response to the overly-decorated styles used in that era with the rise of the De Stijl movement. German architect Mies Van Der Rohe is responsible for making the style more popular worldwide. Now, it has become quite popular for minimalist office cubicles.
How to Bring Minimalism to Your Office Cubicle
Now that we know what minimalism is, it's time to learn how you can implement it in your office. It isn't a complicated process, but like everything else, it requires a bit of effort if you want to apply it effectively. Here we share some advice you can take into account while trying to get the minimalist cubicle décor in your office, following the basic guidelines and concepts used in minimalism.
The following minimal cubicle ideas will help you determine the best layout of your office, helping you build your preferred aesthetic office in little time.
1. Keep only what's necessary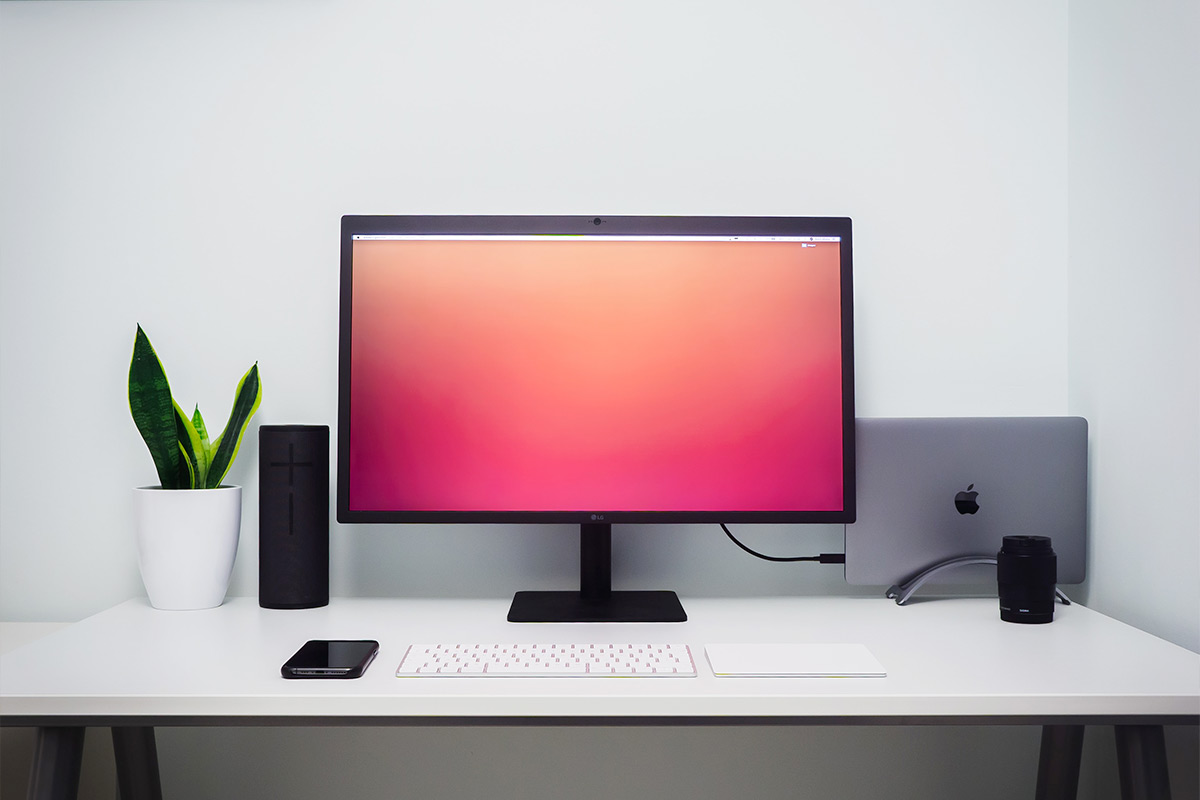 Sit in your cubicle, and start choosing the items you usually need to work on and what you want. Remove everything that's unnecessary for completing your activities. The first step to implementing minimalism in any place is to exclude as many items as necessary throughout the day. It's not only about décor, as keeping your workspace organized can help you maintain a good and focused mindset while you're working.
2. What colors would you like to use?
While white is the predominant color when it comes to minimalism, you can also combine it with other colors to add accents, or maybe you can use a different color. However, please keep in mind that softer tones tend to work better than solid shades. Hence, pastel tones or soft colors, like beige, can work pretty well in minimalist cubicle décor.
3. Use flat, smooth surfaces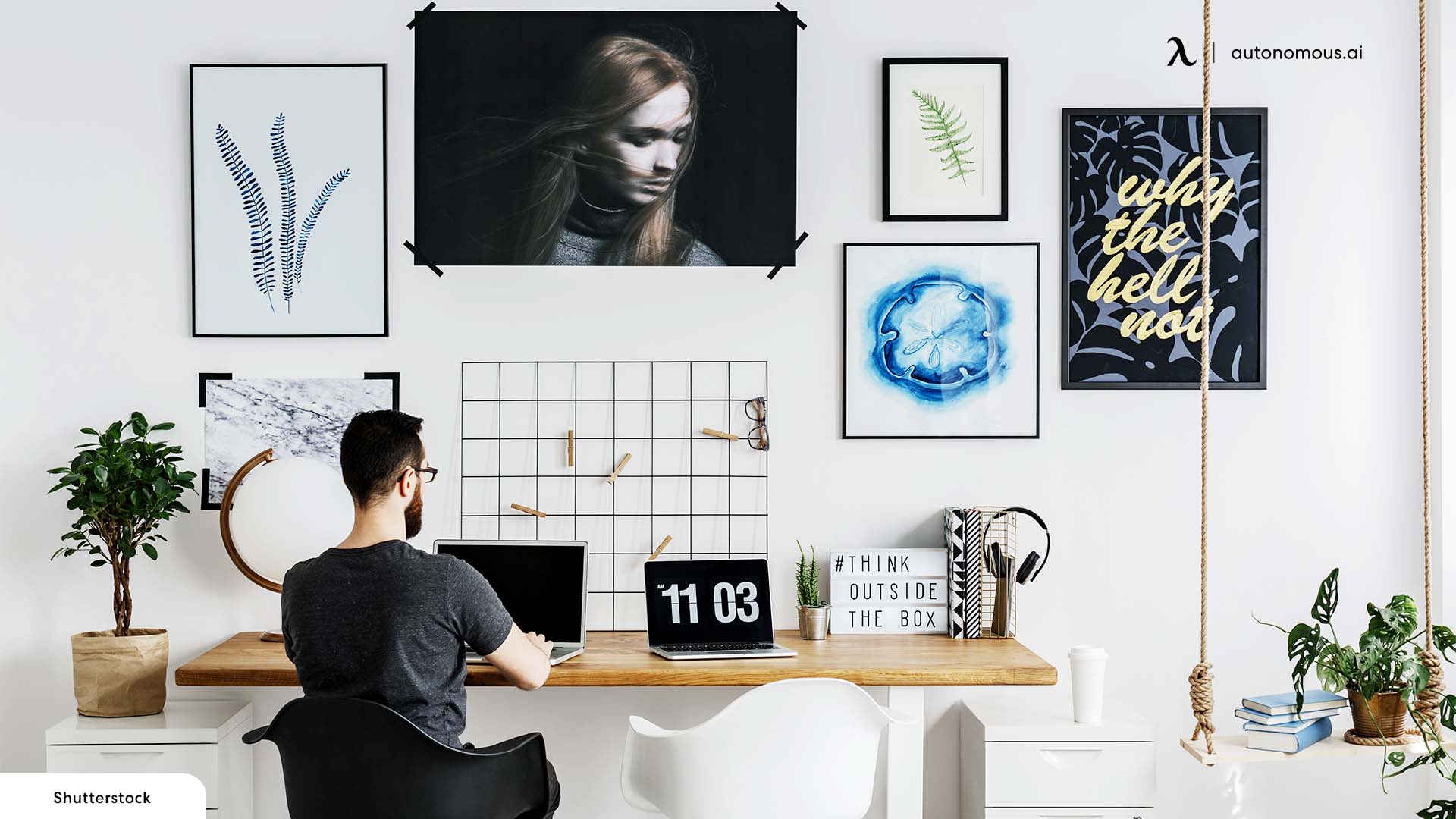 As mentioned above, minimalism takes advantage of flat and smooth surfaces. It's also worth noting that the inclusion of clean lines can help you emphasize each item and give them their own personality. Hence, using highly detailed pieces of decoration or furniture may not work very well in minimalist cubicle décor.
4. Minimal artwork and decoration
Minimalism doesn't mean you have to keep your workstation free of decoration. That will only make the space look dull, unalive and boring. For instance, if you're going for an all-white setup, you can opt for playing around with the shapes, textures and lines to make each item highlight within the setup. You can find many small office design ideas out there that can help you make the best of your office décor.
Remember that you can also include plants in your workstation. Hence, using a plant pot with texture or maybe a monochromatic option can work excellently in your simple cubicle design.
5. Add some textiles and textures
As mentioned previously, you can also play around with the textiles and textures to make your workspace more alive than it actually is. For instance, you can include a desk mat on your work surface and plant pots with smooth textures to add a bit of personality to the whole space.
Decorating Your Office Cubicle Doesn't Have to Be Complicated!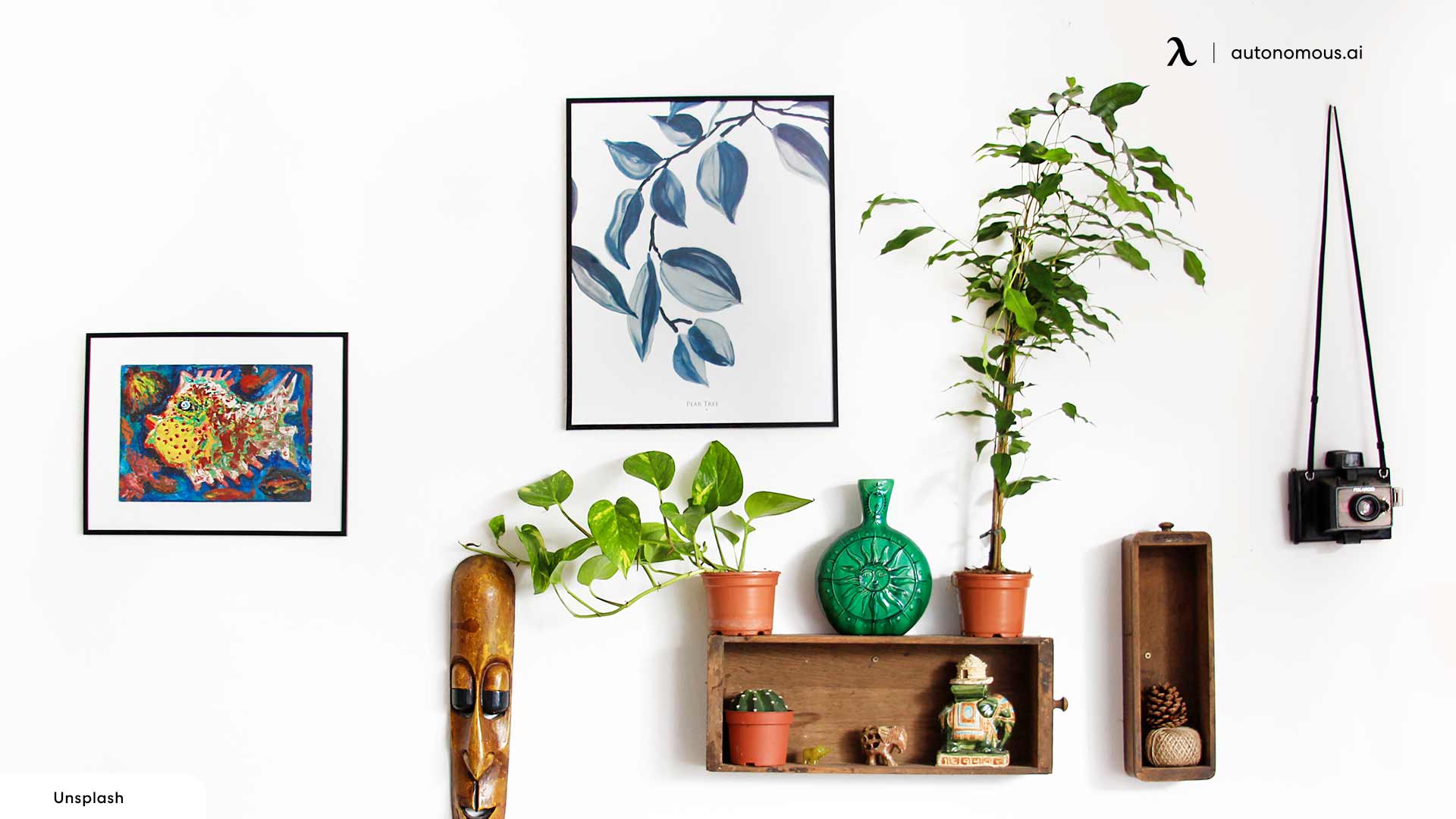 You will be able to bring a different perspective to your office cubicle with the advice provided above. Embracing minimalism isn't as complicated as most people think – it is, indeed, the opposite. There are diverse benefits to minimalism, such as:
More organization

Cleanliness

More space available
Either way, remember that you can adapt this style to whatever you like. For instance, if your favorite color is pink, try to find a soft tone that fits well with the minimalist concept. Alternatively, you can also opt for making an all-white minimalist cubicle décor and add a few pieces with soft colors to add a bit of contrast to the room.
If you're going for a monochromatic setup, it's highly advised to combine diverse shades and textures with adding more personality to the room and remove the "dullness" from it.
Conclusion
Minimalist cubicle décor has become quite trendy in recent years. As more people are working from home, many of them are looking forward to decorating their home offices in a more comfortable way. Office cubicles are excellent for people with enclosed spaces, as they allow the user to separate a small area from their homes and destinate it only for work purposes.
Remember that you can always adapt the office cubicle decorating ideas we've listed here to any style you may have. After all, your workspace should be a reflection of your personality, and you should feel connected and comfortable while working on it.
Hey, you have special pricing through your company.
Get exclusive rewards
for your first Autonomous blog subscription.
WRITTEN BYAutonomous
We build office products to help you work smarter.