Workplace Inspiration
Complete Guide on Full RGB Setup for Gamers & Workers
2,000 Views
Does a full RGB PC setup inspire you? Are you amazed by the ambiance of vibrant colors and the aura that is set when someone adds RGB lights in their gaming station or workspace? If you are among those gamers or office workers, you must be willing to know complete details on how you can create your own RGB PC setup.
The good news is that building the best RGB PC setup is not some rocket science that you can't decode. In fact, we have made it simpler by sharing the nitty and gritty of such a setup in this article. Since we have shared everything from the very basics, setting up your own customized RGB setup would become quite easy for you. Let's explore the RGB PC build guide with us!
A Few Basics About the RGB PC Setup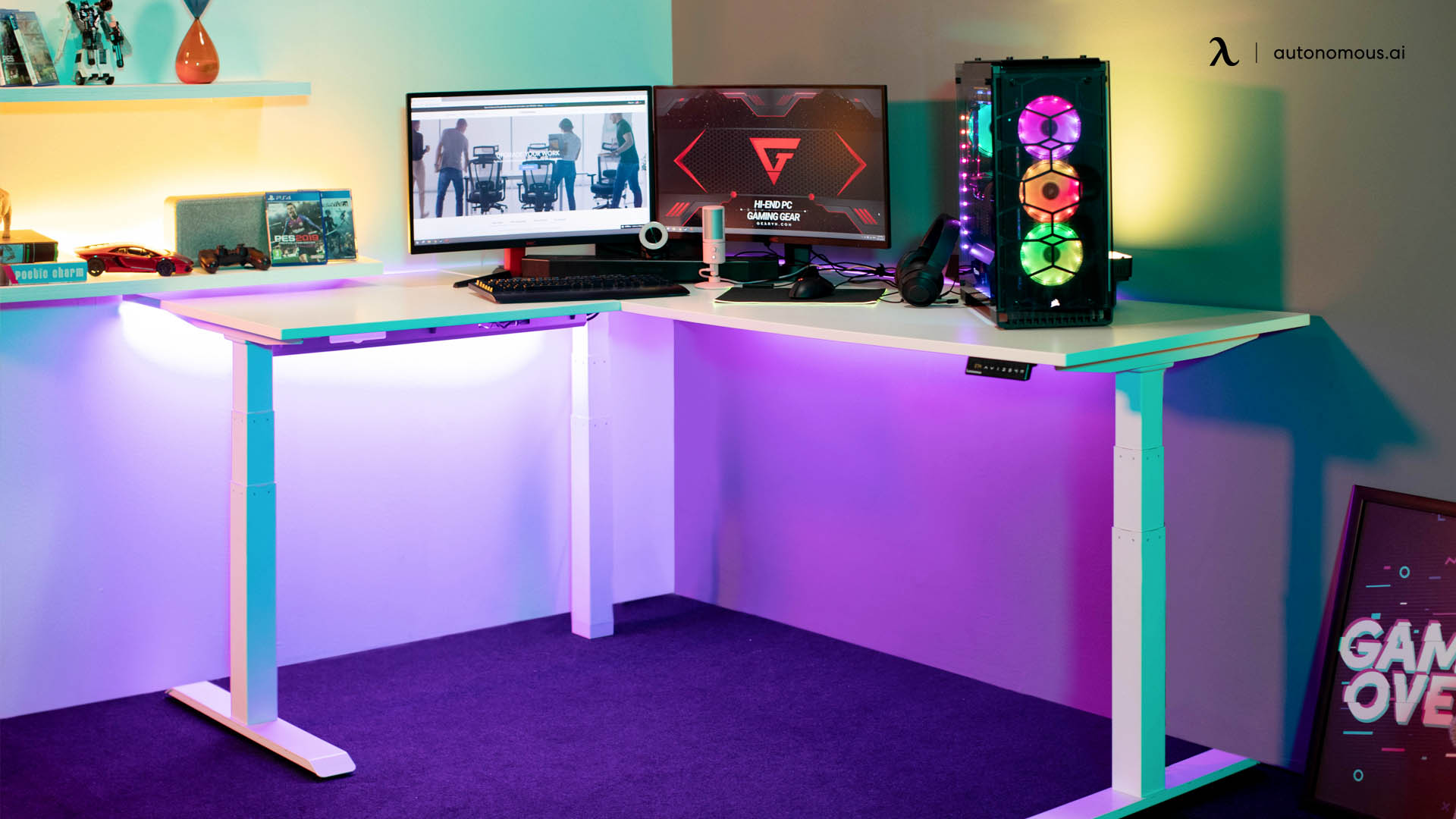 If you are interested in getting a completely revolutionized gaming setup with the help of using RGB lighting, you should know a few basics about the RGB lights for PC setup. For instance, you should be aware of the types of RGB lights and the right way you can add them at your station.
The RGB lighting is a short form of red, green, and blue lights. The science behind the RGB setup is that these three colors are being used to build an RGB PC and its peripherals along with various light sources to create a colorful environment to work and play in. Over 16 million color combinations are derived out of these three colors to illuminate your workstation.
There are multiple brands that have their own RGB ecosystems, which they manage with the help of certain software. The most famous ones are those by ASUS and Corsair, so if you are getting confused by the multiple RGB ecosystems jockeying in the market, you can think of these two as the most prevalent and reliable options.
You can consider them to get yourself some RGB peripherals that we have listed below. In addition, you will find a complete list of the accessories that you may need if you wish to create an RGB PC setup. Choosing these accessories can help you elevate your gaming experience, so do give them a read. 
Accessories You Need for a Full RGB Setup
The following list is curated in a way that it has all those accessories that are vital for the best RGB PC setup. 
1. Autonomous PC Build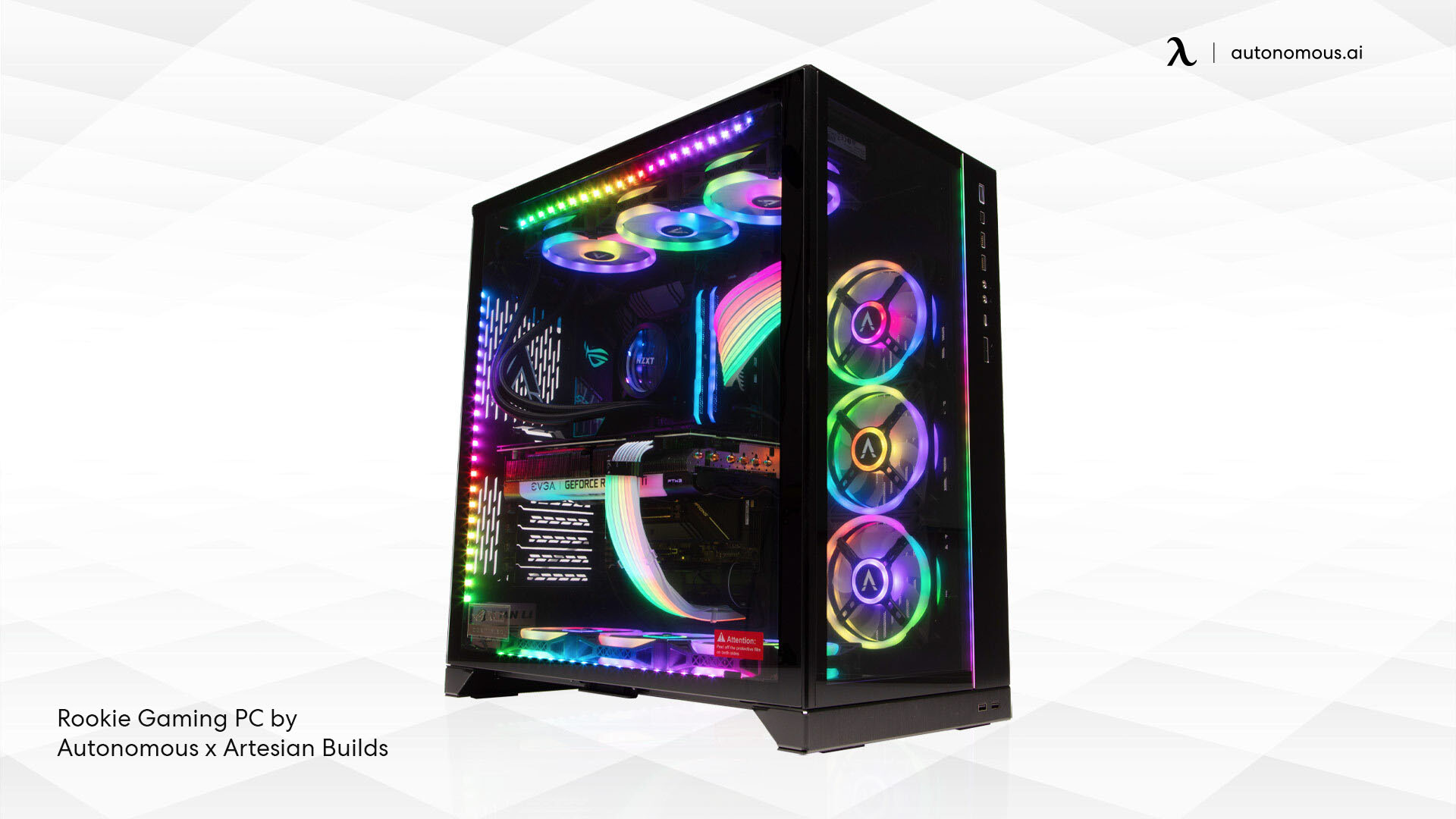 Whenever you are thinking of planning a PC setup that is customized by vibrant RGB effects, you should think of getting a dedicated PC first. Since we are creating a complete RGB setup here, we will go for the best gaming PC build. The good thing about these PCs is that they all come with high-end data limits and speed in general. In addition, these PCs have an RGB customized casing, so it adds the RGB element all in all.
Often office workers and gamers think of keeping their PC underneath their desks as they think of hiding it. Nevertheless, we are not of that opinion in a full RGB PC setup. The reason behind that is the RGB element you get if you get the right gaming PC build with the dedicated casing. If you are wise enough to get one of them, you can lay the foundation of a revolutionized gaming and working experience. 
2. RGB Corner Lamp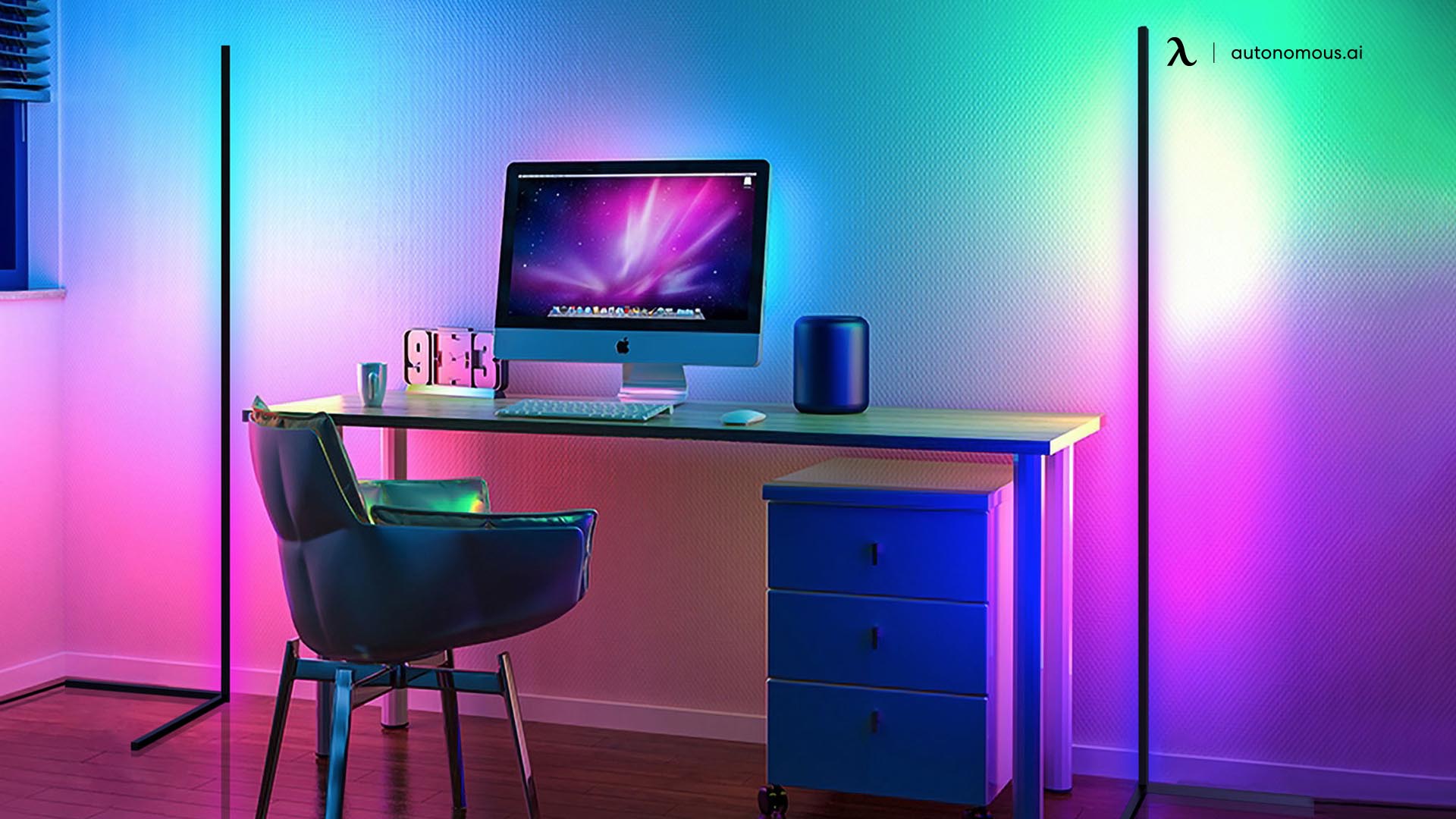 Getting an RGB corner floor lamp is more of a necessity for planning an RGB station. May it be for working or gaming, an RGB corner lamp can add the element of fullness to your RGB PC setup. Having such vibrant lights illuminate the corner of your room will set up an entire aura of calmness and amazement. 
3. RGB Bluetooth Speaker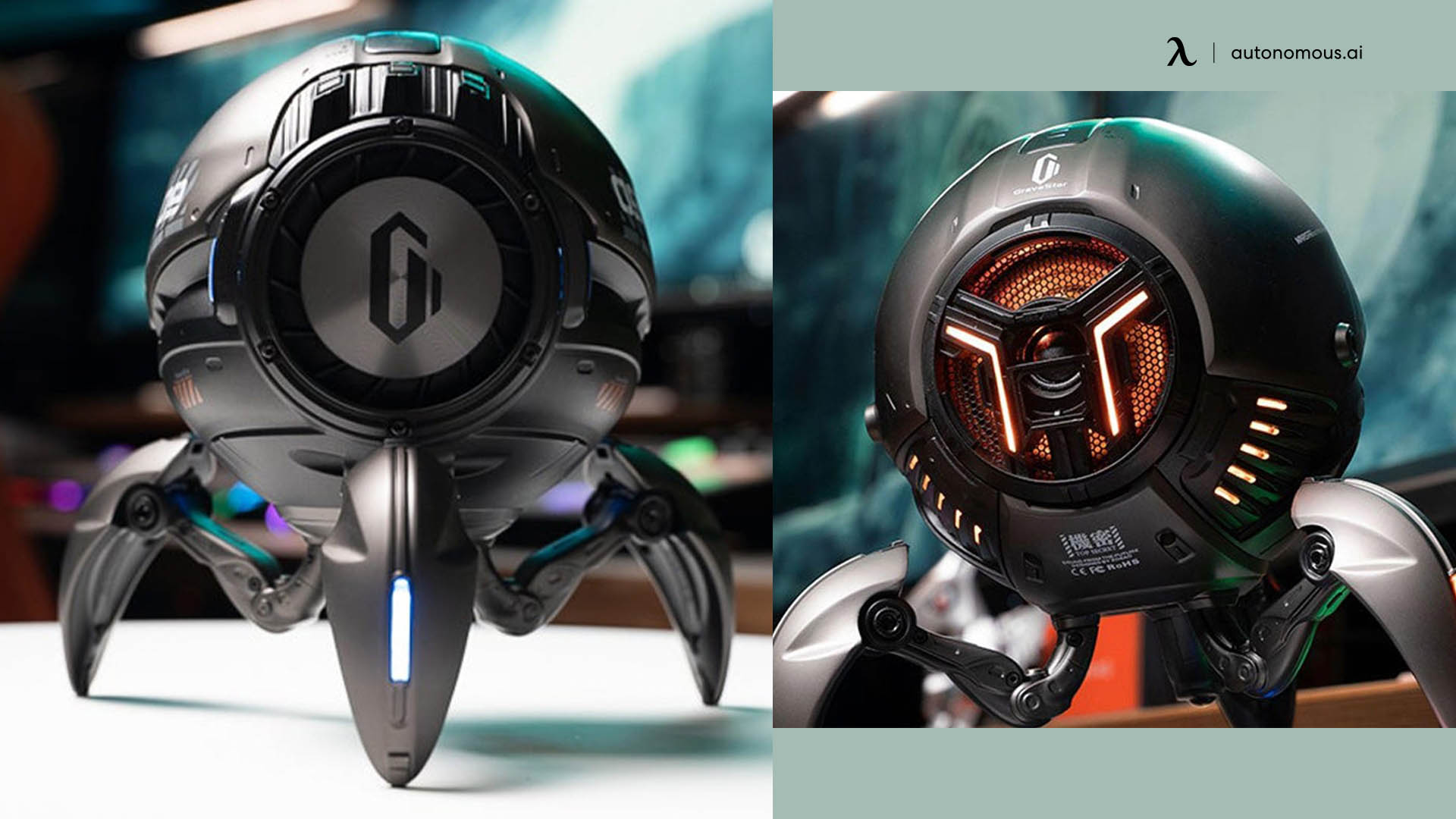 Getting an RGB Bluetooth speaker is especially vital for gamers who want to create an immersive gaming environment. Simple Bluetooth speakers will add a dull look to your gaming station and will negatively affect the aura you are trying to create. So, getting the RGB Bluetooth speakers is the right call to make. 
4. RGB Gaming Chair
Since you demand a full RGB PC setup, getting our RGB gaming chair for your work or gaming session is essential. The specialty of this gaming chair is that it is ergonomically designed for the best experience.
In addition, it has an RGB strip lining around the edge of its headrest that adds your favorite RGB lighting to your workstation. 
5. Standing Desk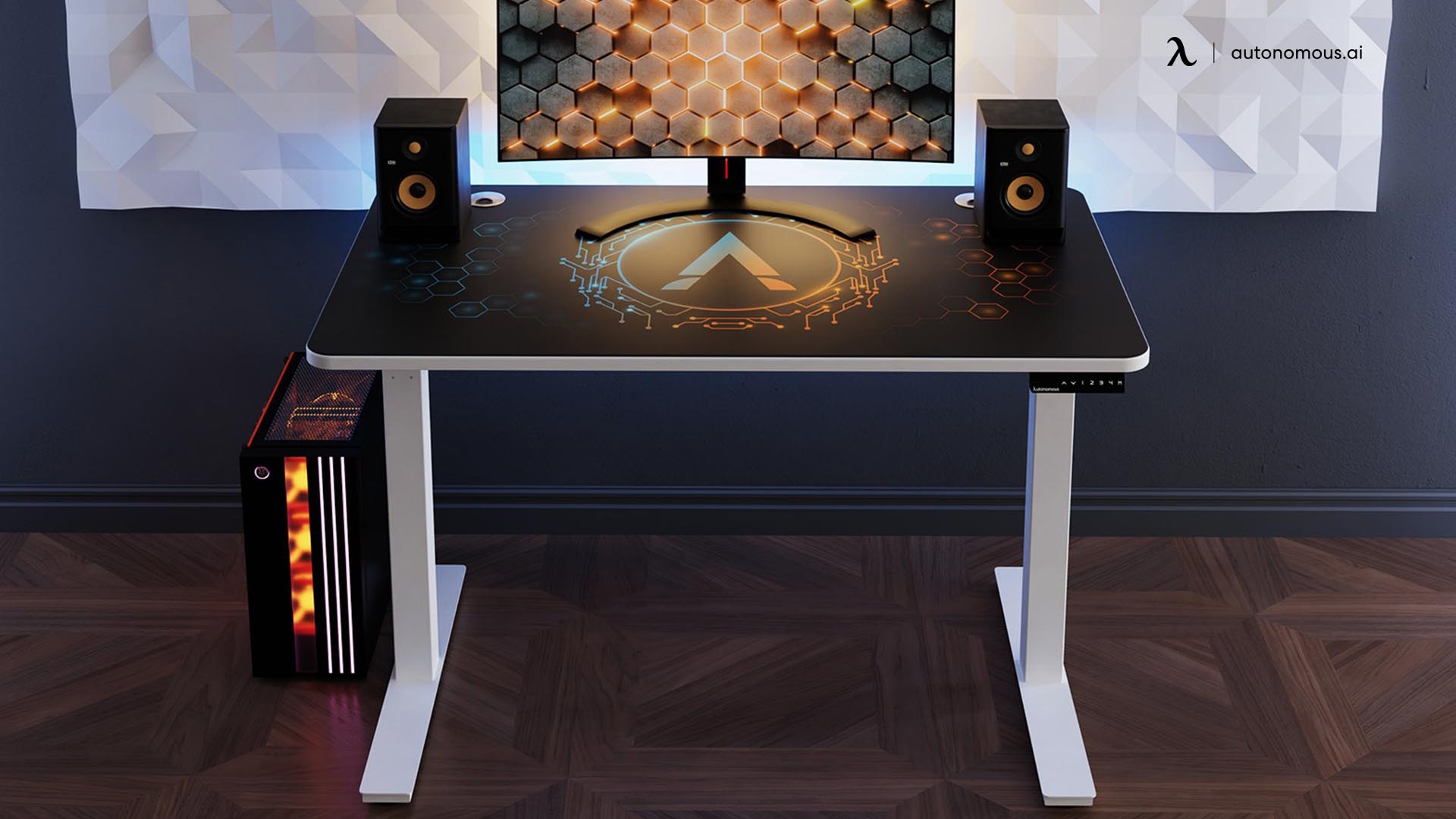 Whether you are planning a workstation or a gaming station, you will need a standing desk to lay its foundation. Similarly, you will need one in your RGB PC setup as well. Just as you brought RGB lights for PC setup, you will need them for your standing desk too.
What you can do is get some RGB LED strips and stick them around or underneath your desk's edge. In this way, you will be able to add the RGB element to your workstation or gaming setup. 
6. RGB Peripherals
Now that you have all other PC gaming accessories in place, you will need to invest in some RGB peripherals to give the final touch to this best RGB PC setup of yours. You can think of getting an RGB mouse and keyboard. There are certain ergonomic keyboards that are available with this feature, so you can look them up and get one. 
7. Gaming Monitor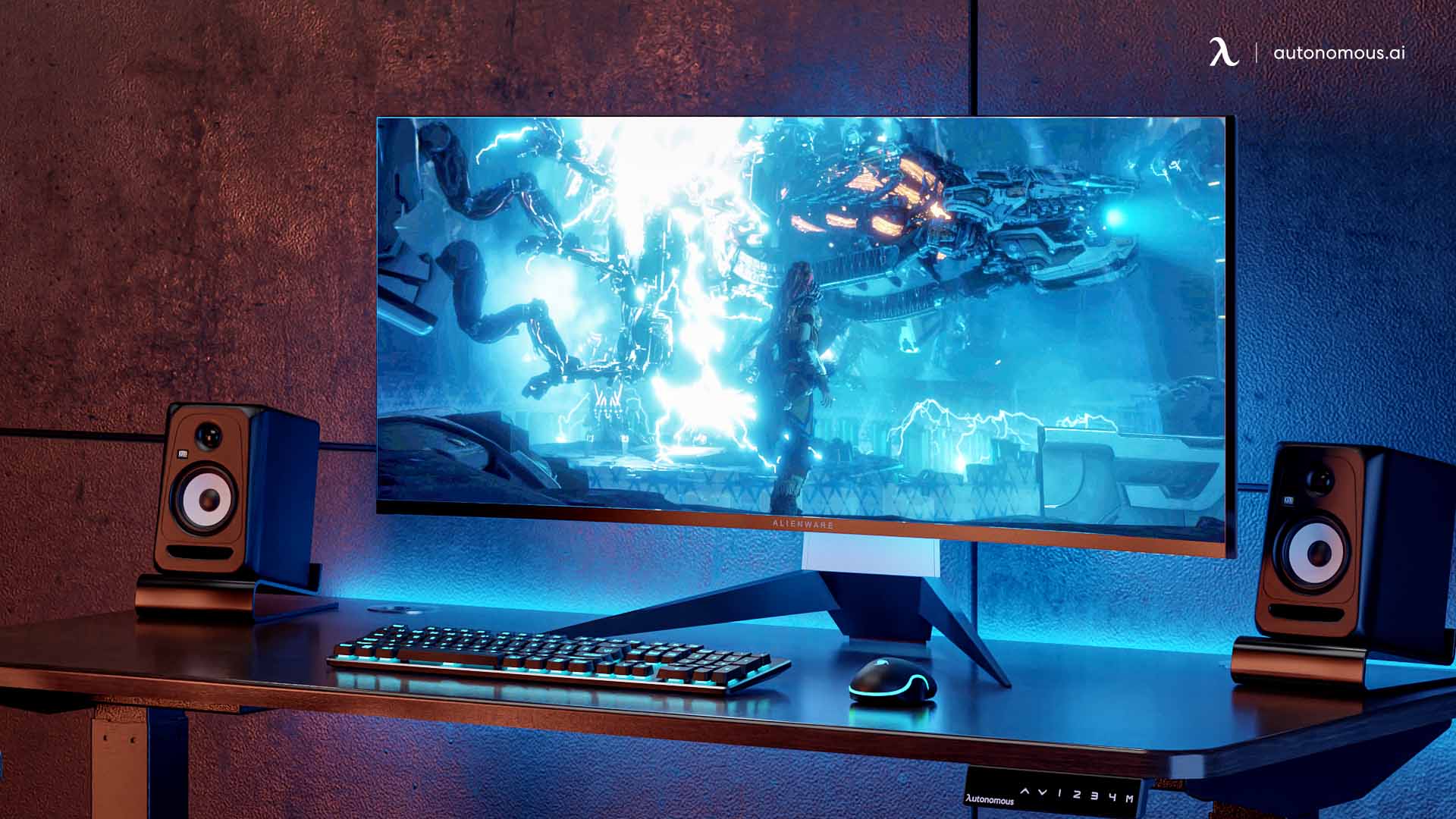 The list of accessories doesn't end here, as the next thing you will have to get is the last but the most important one, i.e., a curved gaming monitor. If you have one already, there is no need to get one. Nevertheless, upgrading to a better version is a great idea when you are rejuvenating your gaming station or workspace. 
Wrapping It Up – Add Some Style with Nanoleaf
Once you have everything we mentioned above, your walls are the only corner left for adding the RGB element. What you can do with that portion is you put up a set of Nanoleaf on them. Nanoleaf has many wall-light panels that can sync with smart devices and change colors with time to create an artistic effect. Having one of those sets can help you create a full RGB PC setup for your work and gaming.
Subcribe newsletter and get $100 OFF.
Receive product updates, special offers, ergo tips, and inspiration form our team.
WRITTEN BYAutonomous
We build office products to help you work smarter.