Smart Products
Control Your Work in Your Hands with a Touch Screen Monitor

Autonomous
|
Oct 3, 2022
1,015 Views
In this post, we've compiled the top touch screen monitors now on the market, ranging in size from 21 inches to a special 49-inch ultrawide monitor. See our list of the top portable monitors if you're looking for a smaller secondary display that you can take with you when you travel. (Portable displays with touch sensitivity are also available, but they're smaller and run off the battery of your laptop, so they don't need a separate power source.)
20 Best Touch Screen Monitors to Choose
1. Magedok OLED Touch Monitor
The Magedok 13.3 Inch OLED 4K UHD Portable Touch Monitor offers a vivid, colorful, and engaging viewing experience! On your portable USB-C display, you can view movies or play video games for a stunning, lifelike image with low latency. 400 nits of brightness, 100% DCI-P3 color space, and more features are what you can expect. 
This 300hz monitor's 3840 x 2160 resolution, 60 Hz refresh rate, and 100000:1 contrast ratio produce a bright image and an immersive viewing experience. Additionally, it efficiently reduces blue light radiation damage, eliminates flickering, cares for the eyes, and promotes prolonged viewing. Thus, we recommend it as the best portable gaming monitor.
2. Dell P2418HT Touch Screen Monitor
The P2418HT from Dell offers fairly standard specifications for a touch screen monitor, including a 23.8-inch screen and Full HD (1920 x 1200 monitor) resolution. In other respects, it stands out from the competition. 
Its unique articulating stand converts the display from a typical desktop monitor to a touch-screen mode with a downward 60-degree angle. You can adapt the screen to your task or a more comfortable position thanks to its expanded tilt and swivel capabilities. In addition, when the stand is fully compressed, a cushion provides padding against bumps at the base of the screen. 
3. ViewSonic TD2230
The TD2230 is marketed for both home and business use, and it has a protective glass with a 7H hardness rating for added durability and scratch resistance. This panel's ultra-narrow screen bezels give it a contemporary, streamlined appearance, and integrated stereo speakers offer versatility. 
Due to its IPS LCD, which offers better color and contrast constancy, and the 1920 x 1080 screen resolution, which is high enough for sharp image clarity, the ViewSonic TD2230 exhibits premium visual quality. 
4. Planar Helium PCT2785 Large Touch Screen Monitor
Want a touch screen display that is larger than normal? Our choice is this 27-inch model, which features an IPS LED-backlit display. This equates to a more stable contrast and color accuracy that won't change based on whether you're looking at the center or the edges of the screen. 
Images on a 27-inch display with Full HD quality will appear slightly pixelated, but this is an unavoidable trade-off you must make if you want a touch screen panel bigger than 24 inches. Although the large touch screen monitor lacks a built-in HD webcam and microphone, the PCT2785 excels in terms of adaptability, making it ideal for video conferencing and home working. 
5. Acer T232HL
This touch screen monitor was introduced back in 2014, which is a long time ago in the monitor world. However, it can still compete with modern portable monitors in terms of image quality because of its high-grade IPS display technology and respectable Full HD 1920 x 1080 resolution. 
6. Acer T272HL
Similar to the T232HL, the T272HL features a 10-point capacitive multi-touch and a 300cd/m2 brightness that is somewhat above average. Additionally, there are two 2-watt internal speakers, and the stand has a wide 10-to-60-degree tilt range to improve the ergonomics of the touch screen. 
The T272HL is a good option if you want a larger-than-average touch screen monitor, but there are trade-offs. To begin with, while being physically bigger than a 23- or 24-inch Full HD display, images will still only appear larger and not more detailed since this is still a 1920 x 1080 Full HD monitor. 
7. Philips 242B9T
If you can look past the Philips 242B9 uninspired T's black plastic exterior, you'll see that it has a lot to offer. Thanks to its full range of HDMI, DVI, VGA, and DisplayPort connectivity and included cables for everything but DVI, it should be simple to connect to just about any computer. 
It even has built-in 2W stereo speakers, and the Z-hinge stand's innovative design allows for a wide range of tilt adjustments, from -5 to 90 degrees, making it very ergonomic for using the 10-point capacitive multi-touch display. 
8. Asus VT229H
The Asus VT229H has a 21.5-inch screen, making it one of the smallest touch screen monitors on this list, but it still has the same Full HD (1366x768 monitor) resolution as 24 and even 27-inch touch screen displays, giving you more pixels per inch and a slightly sharper image quality. Additionally, it is an IPS LCD with wide 178 x 178-degree viewing angles, consistent color, and contrast no matter what angle you view it from. 
9. Lenovo ThinkCentre Tiny in One 22
Most touch screen monitors are simple displays with a touch interface. However, this 21.5-inch display also includes two 2W stereo speakers, dual-array microphones, and an integrated webcam for video conferencing. Its Full HD 1920 x 1080 resolution is more than sufficient to produce excellent image quality on a screen this size, and the IPS LCD panel guarantees decent color and contrast. 
10. Planar Helium PCT2235
The Planar Helium PCT2235 portable touch screen monitor has an odd appearance as if the base from a typical monitor was stolen and the display was simply propped up on a desk. Your work surface is where the screen's bottom bezel rests. Although the bezel is not attractive to look at and surrounds the screen on all sides, it serves its purpose. 
11. Asus ZenScreen MB16AMT Portable Touch Screen Monitor
Some PC touchscreen models are designed to be portable. They can be used as a secondary display for practically any situation, from using your laptop to assisting in a flexible office setting, and they simply take a few seconds to set up. 
This 15.6-inch, 1080p Asus model is conveniently folded, much like a tablet, for quick transport or storage. You won't have to bother about managing a power connection wherever you are thanks to the device's integrated 7800mAH battery. 
Speakers, two USB ports (Type A and C), and Asus' eye care technology are all included in the Asus ZenScreen MB16AMT. It has a smart cover and a hole for a stylus for convenient storage and is compatible with pretty much any operating system you can think of. 
12. Acer UT222Q Touch Screen Monitor for PC
The 10-point touch support and highly durable glass surface of Asus' 22-inch touchscreen panel is exactly what we look for in a work-focused touchscreen display. Additionally, the design allows for easy tilting to find the ideal angle for your work, regardless of whether you prefer to sit or stand. Users of AMD products will appreciate that FreeSync is supported in this mode to lessen screen tearing and related problems. 
13. C-Force O15XT Portable Touch Screen Monitor
If resolution is a high priority for you—as it is for many photographers and designers—this C-Force monitor has the 4K resolution you desire. This portable 15.6-inch monitor can be moved around to wherever you need it in your workstation and is big enough to be helpful when handling a range of subtasks (including gaming tasks or enlarging a mobile game). 
Additionally, it supports FreeSync for AMD card users and HDR for video improvement. The 100% RGB gamut coverage would be appreciated by artists as well. 
14. Microsoft Surface Studio 2
An all-in-one PC, which merges the PC and monitor into one item, can reduce space while still providing a high-end experience, and may be another option for a touchscreen desktop that appeals particularly to some buyers. Essentially, the Surface Studio 2 from Microsoft is a great illustration of this approach. 
The UHD quality and complete 10-point touchscreen capabilities of the 28-inch display make it ideal for artists and designers who are ready to spend extra money on an all-in-one PC. Depending on your preference, it can run in Studio or standard mode and uses the ground-breaking Surface Dial to assist with difficult tasks like rotating between color schemes. 
15. Elecrow Monitor
Any workspace can benefit from the ELECROW 5" touch screen monitor's time-saving features. To make it simple to install on a workbench or into your newest streaming box, this 480p display has an open design with four transparent screw holes. The 5" screen, which is powered by a single USB wire, can be used for DIY electronics or as a PC diagnostic display. Despite being unsuitable for group viewings due to the resolution, it is responsive enough for complex personal tasks. 
16. Asus PA148CTV Monitor
A great extended display for creative professionals that require color accuracy and responsive control to maximize their most recent project is the ASUS PA148CTV 14" monitor. This monitor is equipped with Calman Verified factory color calibration, making it suitable for editing photos and videos right out of the box. 
Furthermore, this device links to compatible Adobe software to give you configurable touch screen controls and shortcuts. Even though the viewing angles could be better, this is still a great tool for increasing the productivity of your creative work. 
17. Eviciv 7B02 Touch Screen Computer Monitor
The 7" touch screen monitor is a DIY retro gamer's paradise. This open-back, USB-powered HDMI monitor has a built-in Raspberry Pi adaptor board, so you can display your games with ease. Furthermore, this monitor won't stop you from receiving the highest rating thanks to its low lag and decent resolution. The mounting holes make it easy to bolt this unit into your most recent bartop arcade project, despite the exposed circuitry leaving it rather unprotected. 
18. AOC 16T2 Monitor
Due to its 8000mAh battery and simple plug-and-play interface, this touch-screen computer monitor is a compelling choice. The dual speakers are powerful enough to amuse a crowd, and the full HD IPS display has excellent viewing angles. 
Additionally, the numerous ports and connectivity options make this monitor a fantastic second screen or way to increase the display on your phone. Despite the glossy screen's potential for glare in some lighting conditions, it has a bright 250-nit display that can compensate for ambient lighting. 
19. Lebula Touch Screen Monitor
The Lebula Touch Screen Monitor is the ideal device for Raspberry Pie enthusiasts and users. It has a micro-USB port and an HDMI port, making it incredibly versatile for plug-and-play use. Additionally, the Full HD 19201080 quality of the screen enables you to produce amazing visual and creative work. 
A smooth bezel and 5-point capacitive touchscreen on this 7-inch-wide monitor ensure a very sensitive touch experience. Digital artists who work with a variety of colors daily for both their personal and business projects will love this monitor. 
20. AOS Touch Screen Monitor
This AOC touch screen monitor has a full HD display resolution and an IPS screen. You can attach your gadgets to them via USB-C and HDMI connectors to create a portable second screen. It has a 10-point capacitive touchscreen that enables you to use it with various gadgets. 
Additionally, it includes a dual port design that allows you to attach a USB cable on either side of the display to improve connectivity and clear up clutter. You can work on your projects for up to four hours without an external power source because of its huge battery. 
Conclusion
Consider a touch screen monitor if you want to give computer control a completely new level of complexity. A terrific desktop display or a great portable controller gives you physical control over your digital world. The Magedok OLED is as fantastic as a MacBook monitor can get if you're looking for the best 13 to 14-inch monitor. You can also look at some computer peripherals to enhance the functions of the monitor.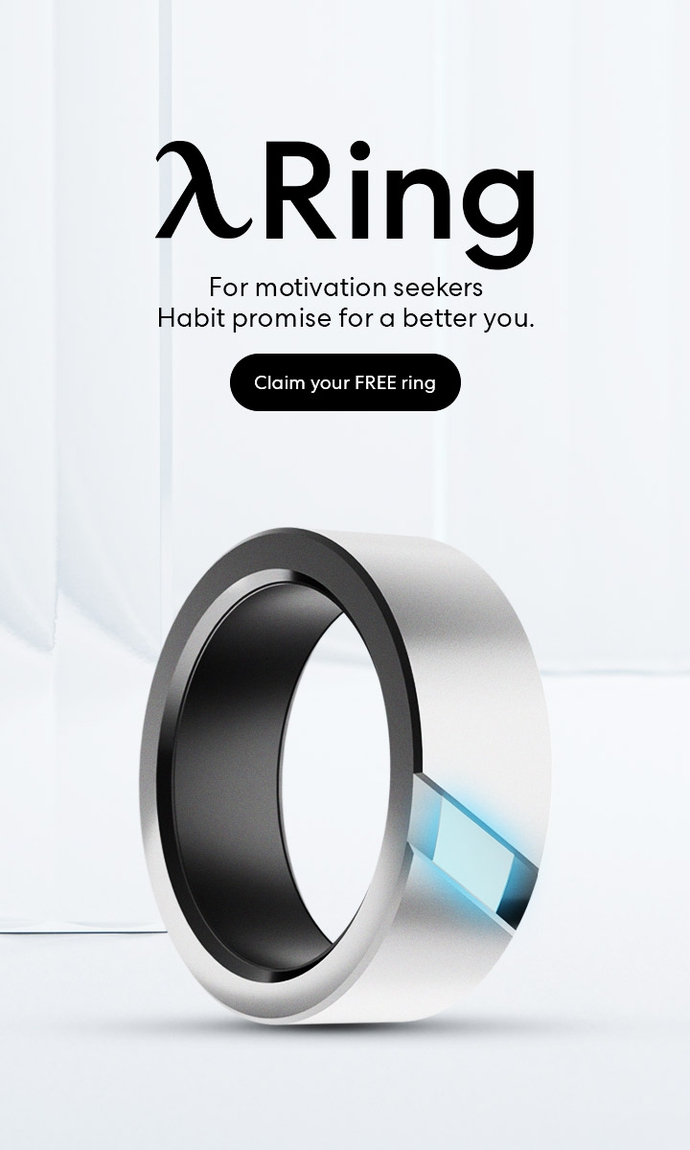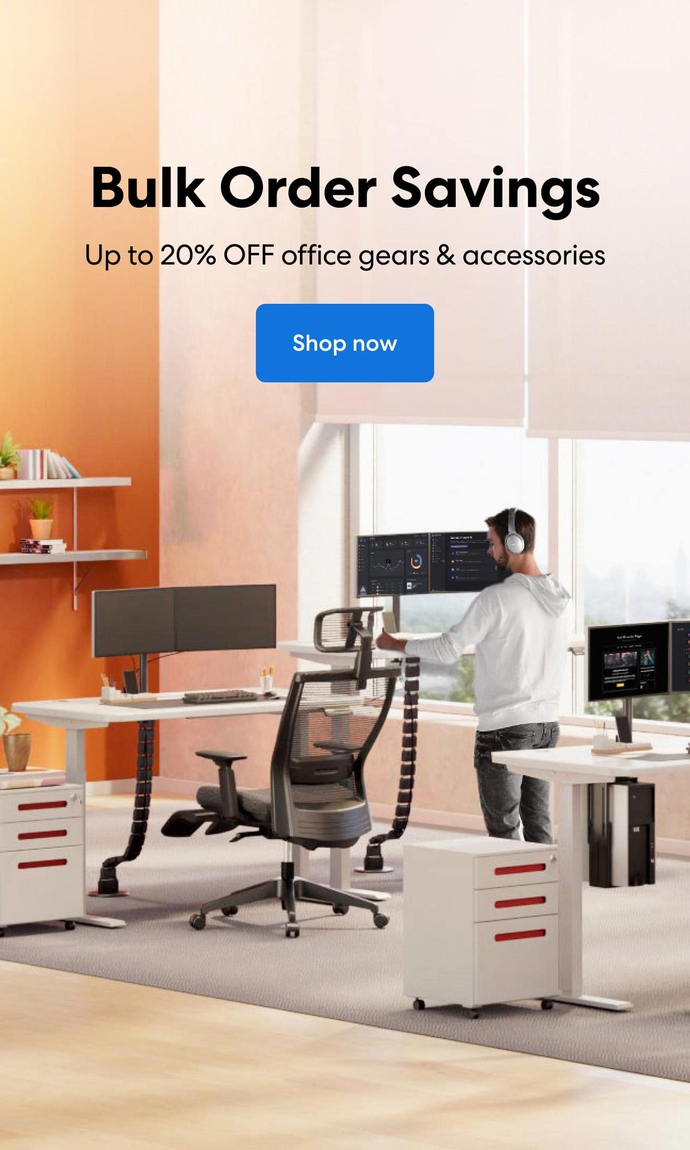 Subcribe newsletter and get $100 OFF.
Receive product updates, special offers, ergo tips, and inspiration form our team.