Workplace Inspiration
How to Create a Workspace in Bedroom Settings with 6 Ideas

Autonomous
|
Feb 25, 2021
5,597 Views
There are several perks to working from home. You do not have to take the bus or get into your car, there is typically minimal interruption, and you get to exert more control over the work you have to do. The only thing you must wonder about is setting up a workspace in bedroom so you can work efficiently and be more productive.
Look at the ideas below that you can apply to various kinds of bedroom spaces. Afterward, there's a brief outline of each bedroom design and how it all ties together. 
Factors to Consider When Creating a Workspace in Small Bedroom
Aesthetics
Have a decent work area in your bedroom office idea with all the right equipment, tools, and office accessories to get the job done while maintaining a personal or decorative touch. One of the main aims is always to have a clutter-free workspace as this contributes to a healthier and happier mind and spirit, which enables you to be more resourceful, efficient, and useful. 
If you want ideas of layouts and other little things to complete the look of your bedroom office design, you can browse the internet looking at sites, such as Pinterest. You may see office design ideas for rugs, inspirational quotes, plant choices, or even pictures you can hang on the wall. Someone has made a post with the necessary elements to tie the look together for your workspace in small bedroom space. All you need to do is find it and implement it in your private setting. 
Spacing
When creating an office in bedroom, you must select quality home office furniture that not only complements the design in the room, but fits into the space. You should make sure that there is enough space for all the things needed without creating a crowded feeling. If you miss the mark and things do get overpopulated, it harms your productivity instead of helping it. 
The location of the furniture can make a huge difference, though. Since you are setting up your office in bedroom, you want to create two spaces. One must be for relaxing, and the other is dedicated to a consistently seamless workflow.
An Ergonomic Chair
Having a comfortable and ergonomic chair for the workspace in bedroom can make working from your bedroom less of a chore. You are going to be seated for extended hours, and your regular bedroom chair is not going to feel too comfortable for very long. An ergonomic chair can provide the lumbar support needed to minimize the chronic back pain and cramps associated with sitting for an extended period. A comfy modern ergonomic chair, on the other hand, can boost your productivity as there is somewhere other than your bed that's comfortable to sit on.
You never want to get tempted to sit on the bed because your productivity level is going to take a significant hit if so. Only a few people can work on a bed without succumbing to the urge to lay down or sleep. Even if they do, there are usually health implications to the positions they hold while working.
The Ideal Desk
The desk is the centerpiece of this workspace in bedroom design. Therefore, you must invest in the right one. You need to choose one that has enough space to work, fits your computer or laptop comfortably, as well as any other equipment you may have. Additionally, it should still allow you to move freely around your bedroom. Your workspace in bedroom should enhance the bedroom and not hinder it.
There are various kinds of desks you could think of getting, including a corner standing desk, a panel end desk, or a contemporary standing desk. According to your bedroom's layout and structure, it is recommended that you select something designed for the office bedroom idea you have in mind.
Lighting
Natural light has significant health benefits, and positioning your office in a place, also your workspace in bedroom, where a lot of natural light is present can be quite beneficial. While ensuring the sun is not glaring at the computer, you can reduce strain on the eyes and have a better place to work as you enjoy the sunlight. 
You should also invest in a good desk lamp as your complimentary light source when the sun is not as present. This is especially true if you must work late at night or in the early mornings. 
Storage
You are going to need storage in your workspace in bedroom. Depending on the job function you have, you may need extra storage space from an organizer for your Wi-Fi modem, a switchboard, or even a printer. So, ensuring your desk has built-in storage compartments such as shelves and drawers, or space-saving designs suited for a small area. If you have a second piece of furniture that's entirely dedicated to storage, it must easily fit beside your other bedroom furniture and electronics.
Bedroom Design Styles
Most people prefer to have an office outside the bedroom, but some planning is needed for those who cannot facilitate that. Below are bedroom styles and how an office in bedroom can work with each of them.
1. Small Bedroom Space
A typical small bedroom space is one of the more difficult situations to build an office design around. Typically, there is already a limited area to work with after the furniture has been put in place. It may be a good idea for you to consider a minimalistic look with your typical bedroom items. You could use a smaller bed, probably a single night table, and forgo a couple of other unnecessary items.
All you need for the office section of the bedroom is an office standing desk and a chair to go along with the setup. If done right, you should have your workspace in bedroom and a rest space without too much difficulty. 
2. Contemporary Bedroom
Even in a small contemporary workspace in bedroom, the spatial concern is not too severe. What matters here is matching your office equipment to the aesthetic of such a modern design that typically includes vibrant colors and elements. There's no denying that a modern office chair is going to be needed here, as well as a contemporary standing desk design. 
If you're struggling with choosing a desk color, black is a bit bolder than white or grey, and it typically goes very well with intense colors. The desk lamp is almost a necessity here to complete the look. If you have the wall space above your desk, a few black shelves should also do you well.
3. Bedroom with Glass Door
Bedrooms with glass doors tend to have a neat and somewhat fancy layout since the room is always visible from external spaces. That means a well-designed office in bedroom is non-negotiable. Your best bet is to implement a minimalist desk setup with whatever desk and chair you choose to preserve the organized aesthetic that such a bedroom layout typically brings off. 
Apart from that, you don't need to put too much thought into your bedroom office design. Lighting is usually already taken care of in such rooms, as are the aesthetic and spatial requirements. The only additional consideration you may need to make is for your storage.
4. Floating Shelf and Desk
If you want your workspace in bedroom to rotate around a floating shelf and desk, that's a great idea, especially if you don't have much bedroom space to work with. Floating desks are mounted on the wall, and they typically require a lot less space than your traditional standing desk design. Since they are usually placed at standing desk Heights, they also preserve your home office ergonomic needs and layout.
You may need to have an additional shelf mounted either above or beside the desk for storage purposes. Since wood is often the material of choice, consider having it painted to fit in with your bedroom. 
5. Bedroom with Sliding Door
You are going to be spending more time at your desk than you do on your bed. Therefore, a bedroom with a sliding door design should have an office space that is the most convenient area to reach from the side door's opening. 
Apart from that design choice, you mostly have free reign with the desk and chair design you choose. In terms of placement, put the desk along the wall beside the door. That way, when you enter, you can take an immediate left or right, and you're back in your small office space. It also makes your exit just as seamless.
6. Vintage Bedroom
If you have a vintage bedroom design, the aesthetic is the most critical part of your bedroom's workspace. You don't want to disturb the traditional look that your bedroom has, so you can't afford for your office in bedroom setup to look too modern. The best way to achieve this is to go for a desk that has a traditional wooden finish. The same kind of floating shelf and desk setup discussed above would work wonders here. 
With such a design at play, storage and space also automatically take care of themselves. Your desk should be positioned where much natural light is at play since a fancy desk lamp may also ruin the look.
7. Wood Décor Bedroom
The same principle as the vintage workspace in bedroom applies here. Though you should be choosing your office elements to complement the amount of space that you have, the most important thing is to have a setup that fits in seamlessly with the existing wooden decor. However, the lighting is not much of a problem here, since a wooden decor does not always equate to a traditional one.
Instead, choose a desk design that fits in with everything else, which means a wooden tabletop like wooden standing desk is needed. 
8. Accent Wall to Separate Space
If you have an accent wall separator at play, it means two things. First, you must think carefully about the office furniture you are going to be using, as the partition further limits the space you have. Furthermore, it also means that you don't necessarily have to color coordinate with the existing bedroom furniture. Instead, try not to clash too much with whatever color the separator is.
The passage of light throughout the room is likely also limited, so have an indirect lighting setup to complement whatever natural light passes through the room.
9. Office Desk in Bedroom Corner
If you can only designate a corner space to your workspace in bedroom, then the items you choose need to complement this. You have two options where a corner desk is concerned. You can use the traditional L-shape, or you can use a mounted desk across both walls. The L-shape standing desk may be a better idea, as it gives you more desktop real estate, and you can place a cabinet under it for additional storage space. Lighting may not be too good in a corner, so be prepared to invest in a desk lamp.
10. White/Bright Bedroom Design
Having a white aesthetic almost instantly creates a bright look in a bedroom. People with these designs also ensure that the passage of light through the room is optimal to maintain the image they are going for, so no additional lighting should be required. 
If the room becomes too crowded, it destroys the aesthetic, so you must have a standing desk with a good form factor and a chair that complements it well. A minimalist desk setup may be a good idea here, which means you don't need to worry about desktop real estate that much.
11. Black/Dark Bedroom Design
Though the passage of light is not necessarily cut off, this workspace in bedroom design is the opposite of the previous one. The dark tones severely hamper the light, which means having your desk lamp is almost always a necessity. You're going to need a black tabletop here, but a grey mouse pad and keyboard holder would be good, since you may end up losing sight of your peripherals.
A small black filing cabinet can work as your additional storage space.
12. Bedroom Workspace with Pictures
There are no rigid limitations if you are going to have pictures in your bedroom, except for storage and desk placement. Both things can end up blocking photographs that you may have hung up. Additionally, the pictures' existing placement determines where you can put your desk or any additional storage you may have opted for.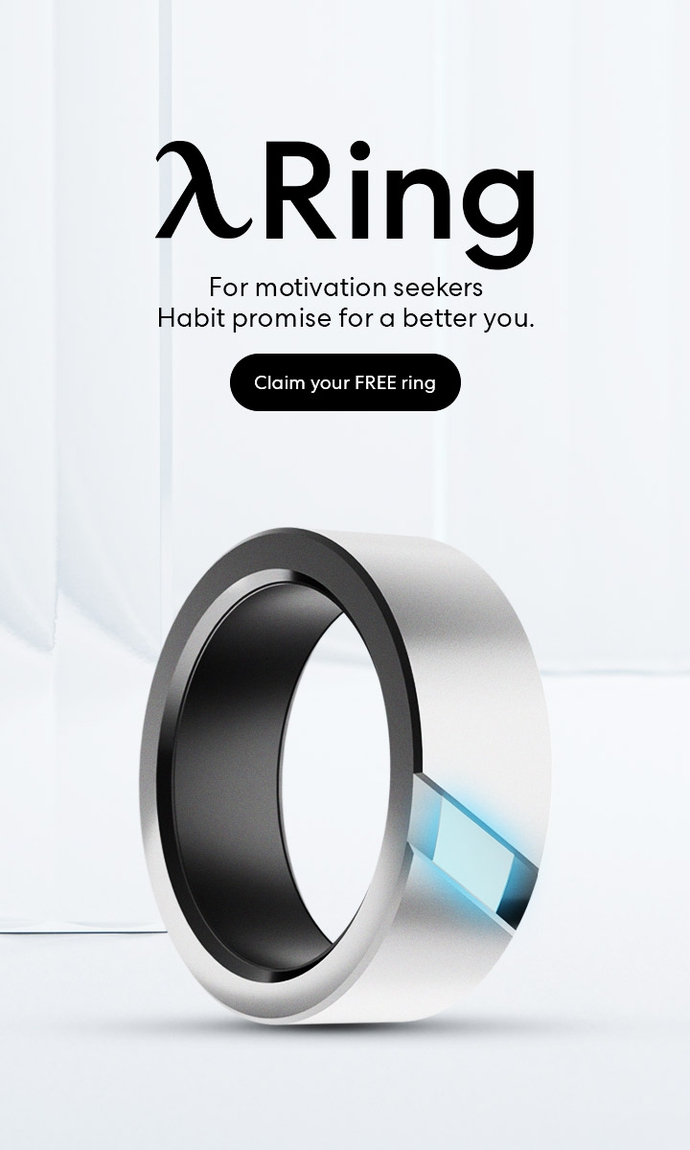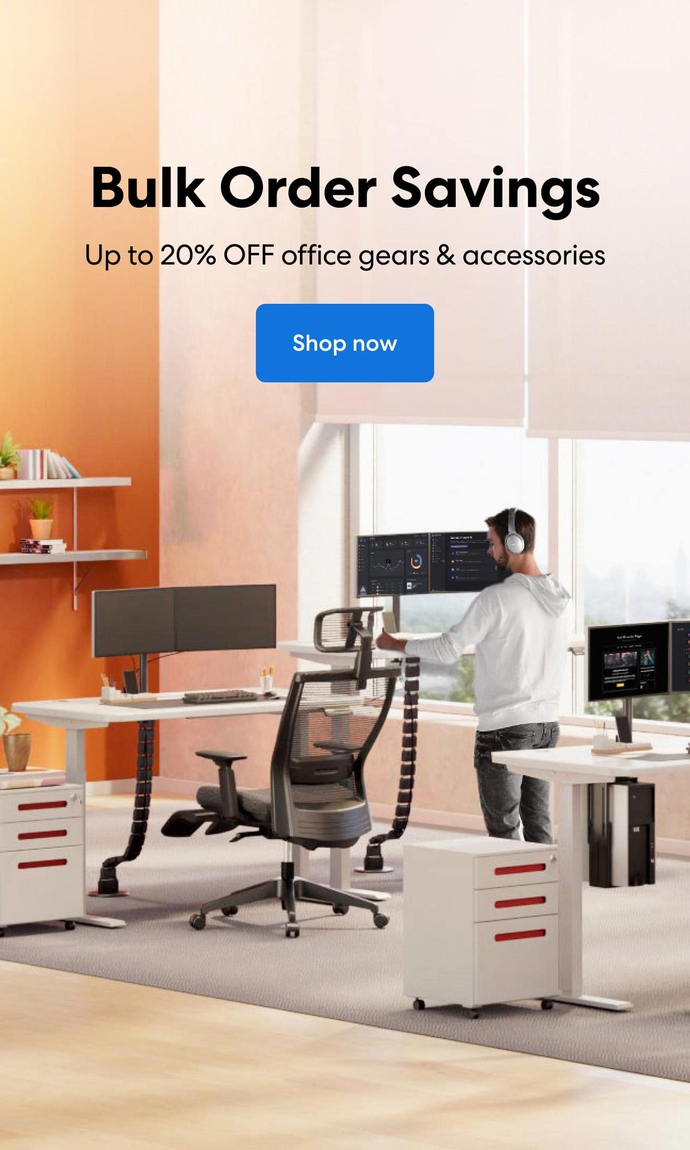 Subcribe newsletter and get $100 OFF.
Receive product updates, special offers, ergo tips, and inspiration form our team.