Productivity
Design Tips for Creating a Backyard Family Retreat for Teens

Autonomous
|
Jul 1, 2023
802 Views
Teenagers love having privacy, they don't appreciate anyone sneaking or meddling in their business, but teenage parents understand how important it is to keep a check on the habits of your growing child. Hence a perfect balance of supervision and privacy is to be ensured so neither the parents are worried and distressed nor the teenagers are overwhelmed within their own homes. Fortunately, there is a solution to achieve the best of both worlds within the budget.
A family retreat in the backyard for teenagers is the sanest solution. This emerging teen-friendly trend offers the right space for children to spend some alone time, relax with their friends, work on their hobbies, and feel safe enough to be close to their parents. A teenage backyard retreat also teaches them for the coming years when they will finally leave home and try to make it on their own. This tiny house in the backyard can be a chill space, a study zone, a friend's hangout area, or anything your teenagers want to do.
And when it comes to the rest of the day, you can use the backyard house for family retreat activities or even your office work. If you are also interested in working on backyard family retreat ideas, below are some shed house ideas that will work for you.
Involve Your Teens
If it's a space for them, then it needs to be something that they love. Teenagers are picky about what they like, and a slight inconvenience can throw them off. These crucial years are also essential in building the child-parent bond hence a DIY house kit works great for a teenage retreat. You and your teen can work on building the right space for them while spending some quality time together. Hearing their ideas and watching you work on them will make them feel valued and heard, and soon they will begin to appreciate this relationship even more.
Plan Enough Space
You cannot expect someone to relax in a cramped space. Since a backyard retreat gives your teenager time and space to relax, it is important to consider making it as spacious and comfortable as possible. Think about practical ways in which a teenager works. Teens want a desk for schoolwork and extracurricular activities, a place to sleep, lots of storage, a wall for pictures and shelves, or their favorite posters. Also, think about suitable internet connectivity for social media. Create distinct nooks in your teen retreat if you have more than one kid. They are now free to act whatever they like without interfering with one another's personal space.
Plan the Layout
Along with enough space planning, it is important to visualize and plan the layout of the entire space. Planning the retreat's layout carefully will help you save a tonne of time and money. Measuring accurately is important, as is considering the sizes of the furnishings you will move from their room or buy later. Your child's lifestyle should also have an impact on the design. For instance, if they frequently have guests over, you might leave a large open area alongside their bed to serve as a sleeping place.
Storage Solution
It's time to teach your teenager independence but also some important skills. Try to incorporate things that bring out their organizational side—storage options such as cabinets and shelves where they are required to keep their items. A well-designed wardrobe for kids to keep their clothes and other essentials is also important. Teach them the value of keeping it neat. And these storage options also come in handy if, in the future, you are building a guest house by transforming your teenage backyard retreat.
Keep It Open and Private
You don't want your teenager to enjoy complete privacy, nor do you want to keep them under a hawk's eye all the time. Hence a right inclusion of privacy and openness is what we are aiming for as a family retreat for teens. The answer lies in a thoughtful design that enables smooth traffic flow and seclusion when necessary. Give both areas equal weight, and be willing to let your adolescents use the bigger area when they have guests around. Give them a little privacy for tasks like studying or talking to pals so they feel trusted.
Ergonomic Furniture
Teens are growing into adults and tend not to pay attention to habits that can damage them in the long term. Hence, ergonomic furniture is a must-have for their gaming and chilling hours to prevent physical and postural damage to their bodies. Key furnishings that will serve them well throughout their adolescent years are ergonomic seats and chairs, durable bedside tables, and upholstered headboards that suit their tastes.
A sofa cum bed is an excellent alternative because of its adaptability when space is at a premium in a teen getaway. It's ideal for resting at night and hosting visitors throughout the day.
Homely Theme
As you want the backyard house to give a family retreat, keeping up with the homely theme is important. Add amenities like a tiny kitchen, a working washroom, and facilities like cooling/heating. Windows and doors to provide ventilation and give a feeling of a proper living space should also be considered. Work on decorating the space with personalized items to give a home vibe. If you want a setup with built facilities, an ADU Kit by autonomous or a prefab ADU is the right place to start. These structures have built-in doors and windows and electric and ventilation facilities.
Establish Some Rules
As family retreats with teens, you want to make sure they are supervised so they don't cross all the boundaries. Raising teens is a huge responsibility, and while you have done great parenting by providing them with a private relaxing zone, it is still important to keep them under control. It's crucial to spell out what your kid can and cannot do with whatever new privilege you provide them. This also includes rules regarding having friends over despite having their own space.
Conclusion
Consider creating guidelines for consuming food and beverages, keeping the area clean, and adhering to time constraints. Reiterate that you have made this area for them and that they must take care of it. Also, for their friends coming over, teach them to be in charge of cleanup and upkeep of the place. Don't let them pile up chores for you at the end of the day.
Enjoy your time with these family retreats, and have a great time!
Video ads for product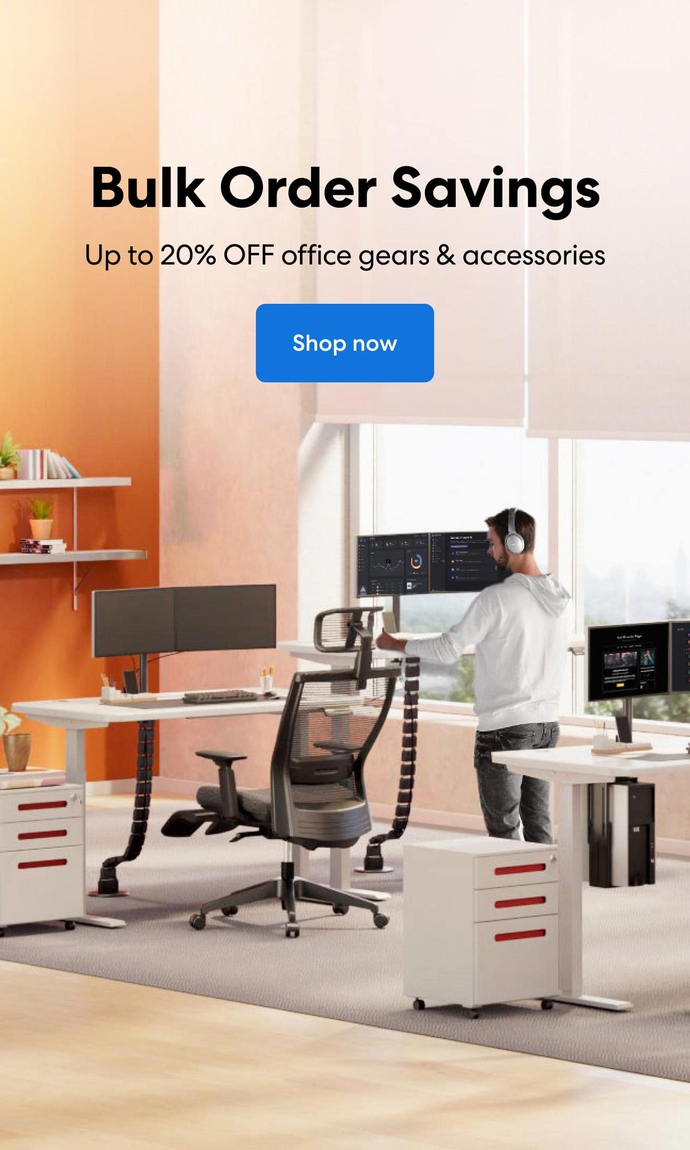 Subcribe newsletter and get $100 OFF.
Receive product updates, special offers, ergo tips, and inspiration form our team.