Workplace Inspiration
Inspiring Backyard Meditation Room Ideas for a Peaceful Retreat

Robert Johnson
|
Nov 13, 2023
810 Views
With how fast-paced the world is, taking the time to slow down, relax, and focus on your mental well-being has become more important than before. Meditation is a great way to connect with your inner soul, self-reflect, and release stress. This article will explore the different meditation room ideas that you should consider to create a peaceful retreat. 
Keep reading until the end, as we will quickly go over the benefits of investing in an ADU and the different types of Autonomous ADUs you can consider for your backyard retreat. Let's get started! 
Which Color Should You Choose for Your Meditation Room?
A meditation room is a space where you can self-reflect or give your mind a break from the hustle and bustle of daily activities. 
Since it is a haven for you to retreat to, it's essential to consider color as one of the meditation room ideas to bring a touch of personality to the space. 
Setting a color tone is a great stepping stone for what comes next: the meditation room furniture and decor. Make sure you choose the colors that complement each other, spur creativity, and help improve the mood. 
Cool colors, such as green, blue, and purple, lend a sense of relaxation, calm, and reflection to the mood of any room. On the other hand, yellow and orange are great for inducing creativity. 
You can have a mixture of colors or perhaps consider painting one of the walls with a different colored paint than the rest.
Guide Your Meditation Practice with Creamy Elegance
You can start your meditation room decor by painting the walls a creamy shade of off-white. This can help create a spacious and bright atmosphere that gives off a clean and tidy vibe. 
Wrap Yourself in Warmth with Beige
A backdrop of a neutral color palette, such as beige, can bring a subtle warmth to your meditation space. It will make your room feel more inviting. 
You can experiment with different shades of beige, including brown, tan, camel, and gold. 
Uplift Your Spirits with Green
Green is a gorgeous color that is often associated with uplifting one's mood. It can also encourage harmony, something that is synonymous with a meditation room.
As part of the meditation room design, you can incorporate different shades of green in the space to bring an element of nature. This can improve your mental wellness and induce a feeling of goodness. 
We recommend using small or large quantities of sage green in your meditation room. It can lead to inspiration while you're practicing. 
Harness the Power of Pink
Most people don't like to paint their walls pink, but applying this color conservatively is the secret to using it properly. 
A shade of barely-there pink can help create a calm atmosphere, which can be a perfect addition to your meditation room. 
If you need some meditation area ideas, you may want to consider adding pink to the tiles, walls, art, or other decor items. It can inspire creativity and intuition.
Which Texture Should You Consider for Your Meditation Room?
Focusing on texture is one of the most essential aspects of meditation room ideas. It can help with inspiration and also aid in comfort. 
By incorporating different textures in your meditation room, you can impress your guests and inspire them to start their own journey of mental wellness. 
Below are some of the ways you can add texture to bring your relaxation room ideas to life: 
Incorporate Light Wood Tones
Whether it is the window blinds or meditation room furniture, incorporating light wood tones (honey or blonde shades) can bring elegance to your relaxation space. It can also create a cozy vibe without being too overpowering.
Consider Stone in Your Meditation Room
Whenever you visit a spa, you'll often find stones incorporated in that space. It can make the room feel more natural and add to the tranquil experience. 
The two main benefits of considering natural elements like stone are as follows: 
It helps you connect with nature; and
Stones come in many different shapes and sizes, giving you enough options to consider for your meditation room. 
Stones are cool earthy materials that you can use in your walls, flooring, or even as meditation room decor. It can uplift the space and introduce fun textures to create a visual experience.
Add Warm Metals for a Subtle Shine
Many people have started incorporating metal into their rooms to elevate their living space, as it is a luxurious element. Working with warm metals can bring a sense of smoothness to your meditation room. 
If you're looking for unique relaxation room ideas, you should consider gold, antique brass, and bronze in your lighting fixtures, hardware, or other meditation room decor items. 
Introduce Clay into Your Meditation Room 
Clay can introduce an earthy element to a space, which is why it is an element that belongs in a meditation room. 
Many people believe that adding clay can bring a primitive feel, but it's more than that. It can help you connect with nature on a deeper level. 
When you're planning for your relaxation space, it's best to add clay to the list of meditation room ideas. Whether you want to introduce the element in the form of vases or planters, clay is a great and inexpensive material to work with.
Lighting Setup in Meditation Room
Lighting plays with perceptions and creates unique viewing experiences. You can create a calm and relaxed environment in your meditation room with the right lighting. 
Below are a few ways you can incorporate lighting when considering meditation area ideas:
Invest in a Lightweight Chandelier
Chandeliers are a great way to add grandeur and elegance to a living space. However, a large chandelier may become the main focal point in the meditation room, which is why we recommend working with a lightweight chandelier or a pendant. 
The lighting fixtures in a pendant or a lightweight chandelier may incorporate elements of wood or warm metals. This can complement your meditation room furniture, decor, or other aspects of the relaxation space. 
Add Floor Lanterns
Floor lanterns use batteries, eliminating the need for electrical wires. It is a clean way to introduce moody lighting into your meditation room. 
You can place floor lanterns next to the meditation room furniture or window sills. It can brighten the space and add a touch of an old colonial era, giving your relaxation room more character or personality. 
Place Candles Across the Room
Candles are a great way to create a relaxing vibe, which can help set the mood right for a bit of meditation. 
Incorporating different types of candles, including scented, tall, and short candles, among many others, can uplift the atmosphere. 
You'll definitely appreciate the ambiance after lighting a couple of candles before meditating.
Let the Natural Light Flow
It's crucial that you consider natural lighting when writing down things to your list of meditation room ideas. 
According to the Harvard Business Review, natural light is the best medicine for the office, as studies have shown that it spurs productivity and boosts energy. 
Don't place meditation room furniture next to the windows, and make sure you take measures to allow as much light into the space as possible.
Use light curtains instead of heavy drapes, or add more windows. You can even use lighting fixtures to mimic natural light!
The Types of Meditation Room Furniture to Consider for Your Relaxation Area
There are three things you should consider when buying meditation room furniture: functionality, purpose, and minimalism. 
Pieces that are low to the ground or furniture made from natural materials should be on your list of relaxation room ideas. 
Here are the different types of meditation room furniture you should consider for your relaxation space: 
Invest in a Rustic Bench
To bring an element of nature, you may want to invest in a rustic wooden bench. It'll provide you with a place to sit and self-reflect. 
Rich wood tones can give a comfortable feel to the room, and lighter wooden tones may add to the calm atmosphere of your meditation room. 
A Woven Ottoman Can Be a Great Addition
A woven ottoman can be a great addition to your relaxation space. It can be a great way to store all of your blankets while introducing a new texture to the meditation room.
You can either have one large ottoman or consider investing in two to three small ones that you should spread across the room for a balanced look. 
Consider Low Shelving for Storage
Low shelving is a great way to introduce a storage solution for your relaxation space, and you can even place some of the meditation room decor on it. 
Make sure you choose light-toned woods or softer colors for the shelves. 
Buy a Hammock Chair
Your meditation room shouldn't be a serious space. You can incorporate fun elements, introduce a bit of quirkiness, or buy a hammock chair for lounging. 
A hanging hammock chair not only provides a comfortable place to sit and relax but also introduces texture and softness to your meditation space.
Invest in a Backyard Meditation Room with Autonomous ADUs
Some people renovate a room in the house that they're not using and convert it into a meditation space, while others invest in a prefab accessory dwelling unit (ADU). 
Autonomous offers a wide range of options, including a home pod, to all those looking for an outdoor relaxing space while remaining within the boundaries of their home. 
Think of an ADU as a tiny house in your backyard. It is a space that you can use for work, an outdoor home gym, or a meditation room. 
Why Choose Autonomous ADUs?
Here are a few reasons why you may want to consider investing in a backyard pod to practice your meditation: 
This prefab studio is compact and thoughtfully designed. It has everything you need to ensure a fully livable space in your backyard. Whether you're considering a gym shed or a space to meditate, the Autonomous ADU can help bring your fitness or meditation room ideas to life.
It is a relatively inexpensive option to consider. Constructing a new building on your existing property is a time-consuming and expensive process that can also be a hassle. You may also need to get a permit. Setting up an ADU can take a few days, allowing you to embark on your wellness journey without any delays.
There are many things you could do with the Autonomous ADUs. You can incorporate textures, lights, and other elements to make the perfect meditation room. To help you get started, read our post on relaxing backyard ideas. 
The Different Types of Autonomous ADUs
There are many meditation room ideas to consider, and investing in an ADU is one of the best. 
Autonomous offers three different prefab ADUs that you can use as a backyard relaxation space, and these include the following: 
Autonomous WorkPod
If you're looking for a sanctuary of focus in your backyard, look no further than the Autonomous WorkPod. It offers 98 sq. ft of living space, enough for you to add meditation room furniture, decor, and other elements to help you relax. It has optimal insulation and is constructed from durable materials. You even get electrical outlets, allowing you to instantly move into your new backyard living space.
Autonomous WorkPod Lite
The WorkPod Lite is perfect for all those looking for an inexpensive ADU option. It is cheaper than the Autonomous WorkPod and comes with the same build quality. However, it only offers 80 sq. ft of living space. Although it may seem compact, the WorkPod Lite provides enough space to incorporate most of your meditation area ideas.
Autonomous StudioPod
If you're looking for a larger meditation space in your backyard, the Autonomous StudioPod is the perfect ADU to invest in. It comes with 105 sq. ft of area, enough for you to execute your meditation room ideas.
Final Thoughts
The process of creating a relaxation space is part of de-stressing and getting inspired. Take the time to list down the different meditation room ideas and how you want to incorporate them into the living space.
To make this entire process easy, we recommend investing in an Autonomous ADU. These are fantastic living spaces that are easily assembled in your backyard. They come with the perfect texture, color, and other elements to get you started on your wellness journey!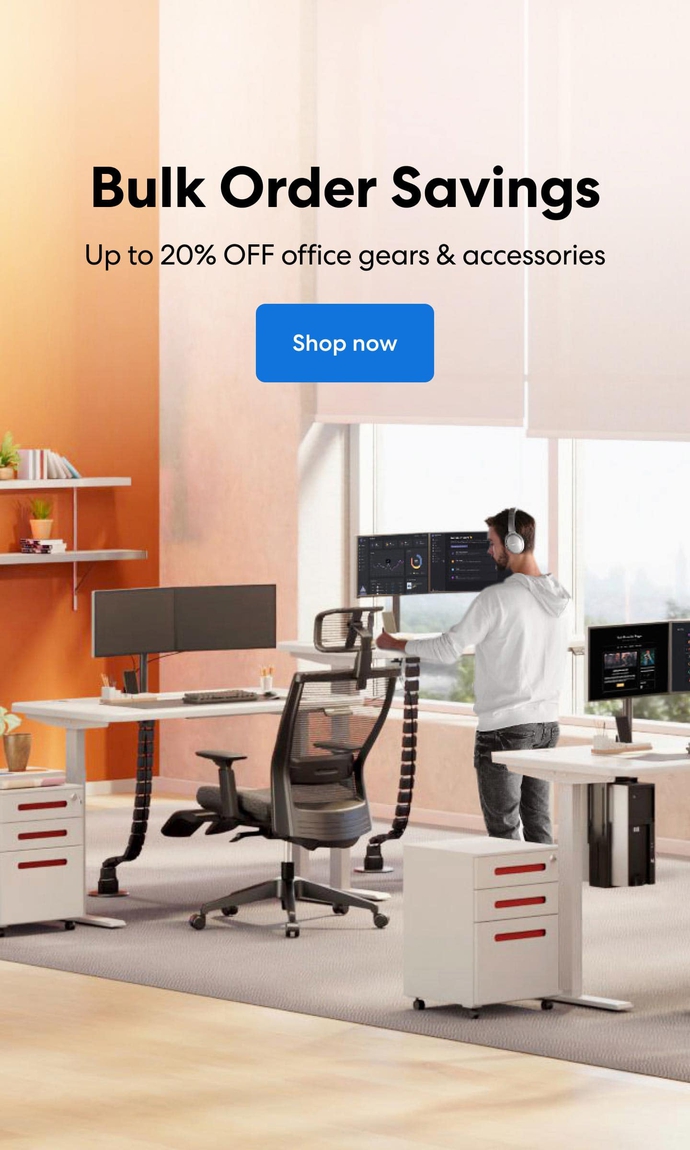 Subcribe newsletter and get $100 OFF.
Receive product updates, special offers, ergo tips, and inspiration form our team.