If you're looking for a convenient, economical way to exercise, a backyard gym is the perfect solution. You won't have to deal with monthly dues or fight for access to equipment, and you can work out in your own time and at your own pace. Building your own gym can be a fun and rewarding project. 
When it comes to choosing a location for your backyard gym, you have a few options. You can build it in a covered area/outdoor gym shed, or go for an uncovered space. Be sure to consider factors such as budget and weather when making your decision. 
Home Outdoor Gym Ideas
There are plenty of great outdoor home gym ideas out there to get inspired by. A couple in the UK, for example, built their own shed gym that perfectly meets their needs. This is a great idea if you have the space for it in your backyard. 
Another outdoor gym idea is to convert an existing structure such as a garage or barn into your own personal workout space. This can be a great option if you're short on space or if you want to keep your gym separate from the rest of your house. 
No matter what kind of outdoor gym setup you choose, make sure to include plenty of ventilation and natural light so you can stay comfortable while you sweat it out. 
If you're looking for some more outdoor gym ideas, this next one is definitely worth considering. A home gym was created by converting a shed into a workout space.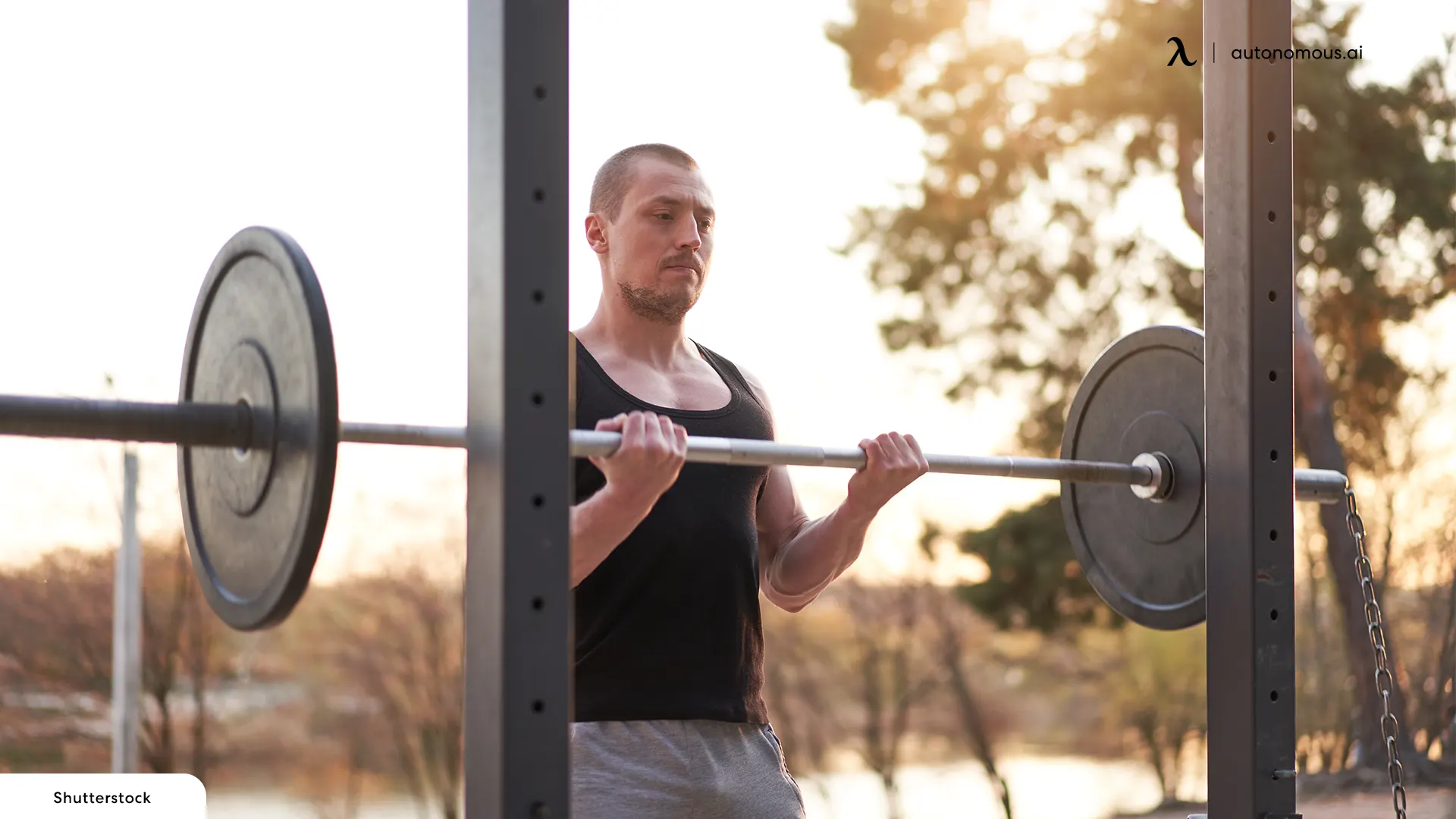 This backyard gym is truly versatile and has everything you need for a complete workout. Keep in mind, though, that you may need to invest in cooling for your gym if it gets too hot. 
Many people find the backyard is a place to relax and escape the hustle and bustle of daily life. However, your backyard can also be a great place to stay active and get in shape.
With a few simple pieces of equipment, you can transform your backyard into a home gym. Pull-up bars, squat racks, and resistance bands are all great options for outdoor workouts. 
While you're looking for some outdoor gym ideas, don't forget about your own backyard! With a little effort, it can be the perfect place to stay fit and healthy. 
Build It Yourself - DIY Power Rack for Outdoor Gyms
When setting up an outdoor home gym, there are a few things you should keep in mind. 
Working out under a covered outdoor gym will require you to get the right lights for the environment. The best options are often simple and affordable string lights that give you the option to not only work out year-round but at all hours of the day or night. 
Your schedule doesn't have to limit you to working out at a remote indoor gym. Outdoor gyms are becoming increasingly popular, so why not have one in your own space? 
Have you ever browsed through some backyard gym ideas and thought to yourself, "I could never build something like that"? Well, think again! With the right planning and some elbow grease, you can easily recreate an outdoor powerlifting home gym.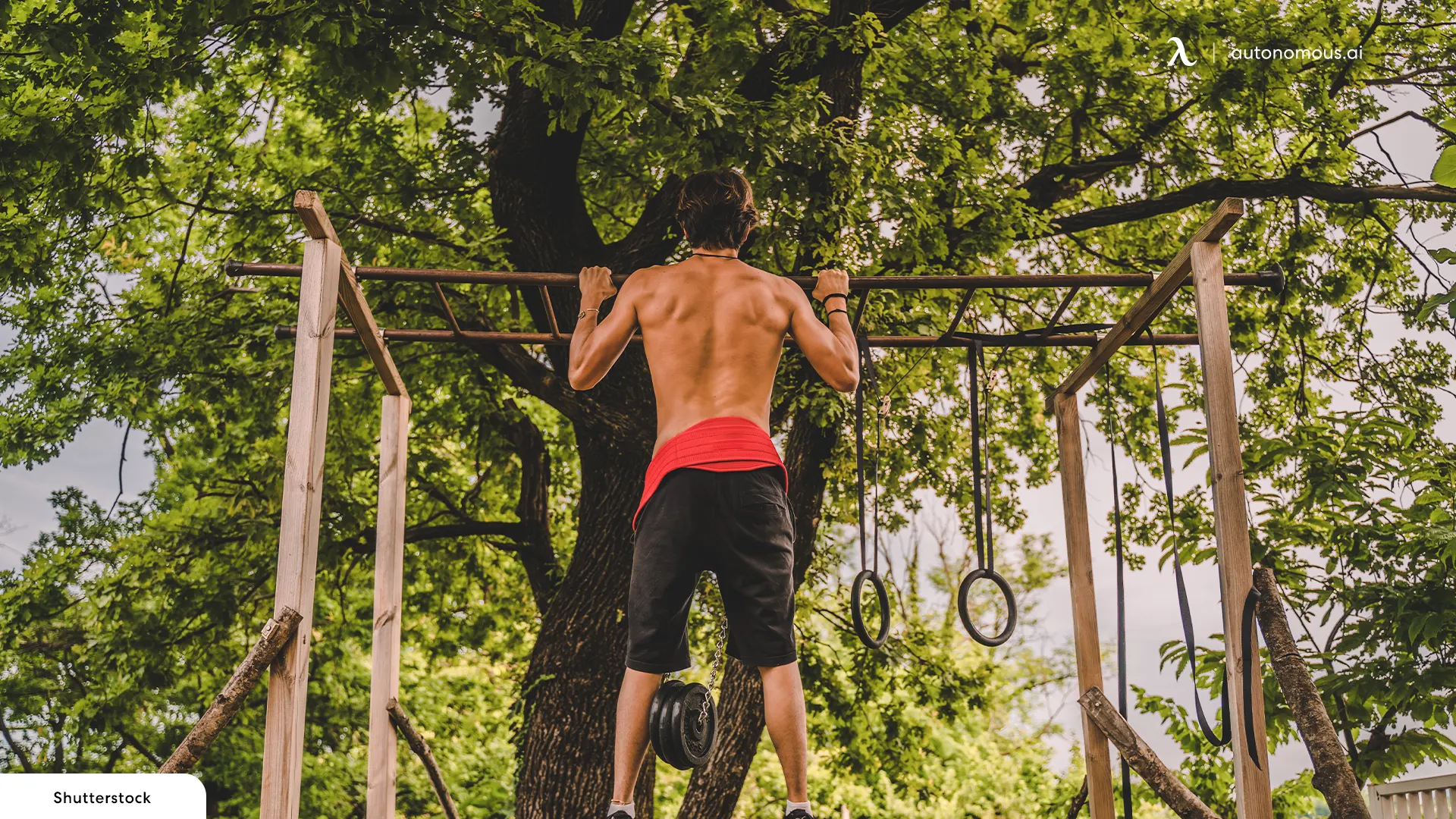 If you have the right tools and know-how, you can save a lot of money by harvesting your lumber yourself. Just be sure to pour the concrete supports with proper depth, so your beams and lumber are as strong and sturdy as anything in a commercial gym. 
This type of outdoor gym setup may take a little longer to build, but it's a great option for people who want to do most of the work themselves. You'll get the added satisfaction of knowing you built it yourself! 
Considerations When Building an Outdoor Gym
When it comes to the type of outdoor gym setup you want, there are a few different options to choose from.
If you don't want to worry about corrosion-resistant materials, consider going with an uncovered gym on an existing patio or porch where direct sunlight will most likely be present. 
A covered outdoor home gym also provides benefits such as being able to stay away from extreme temperatures. You can even focus on working hard during rainstorms thanks to the roofing material which keeps them dry inside despite any rain happening outside.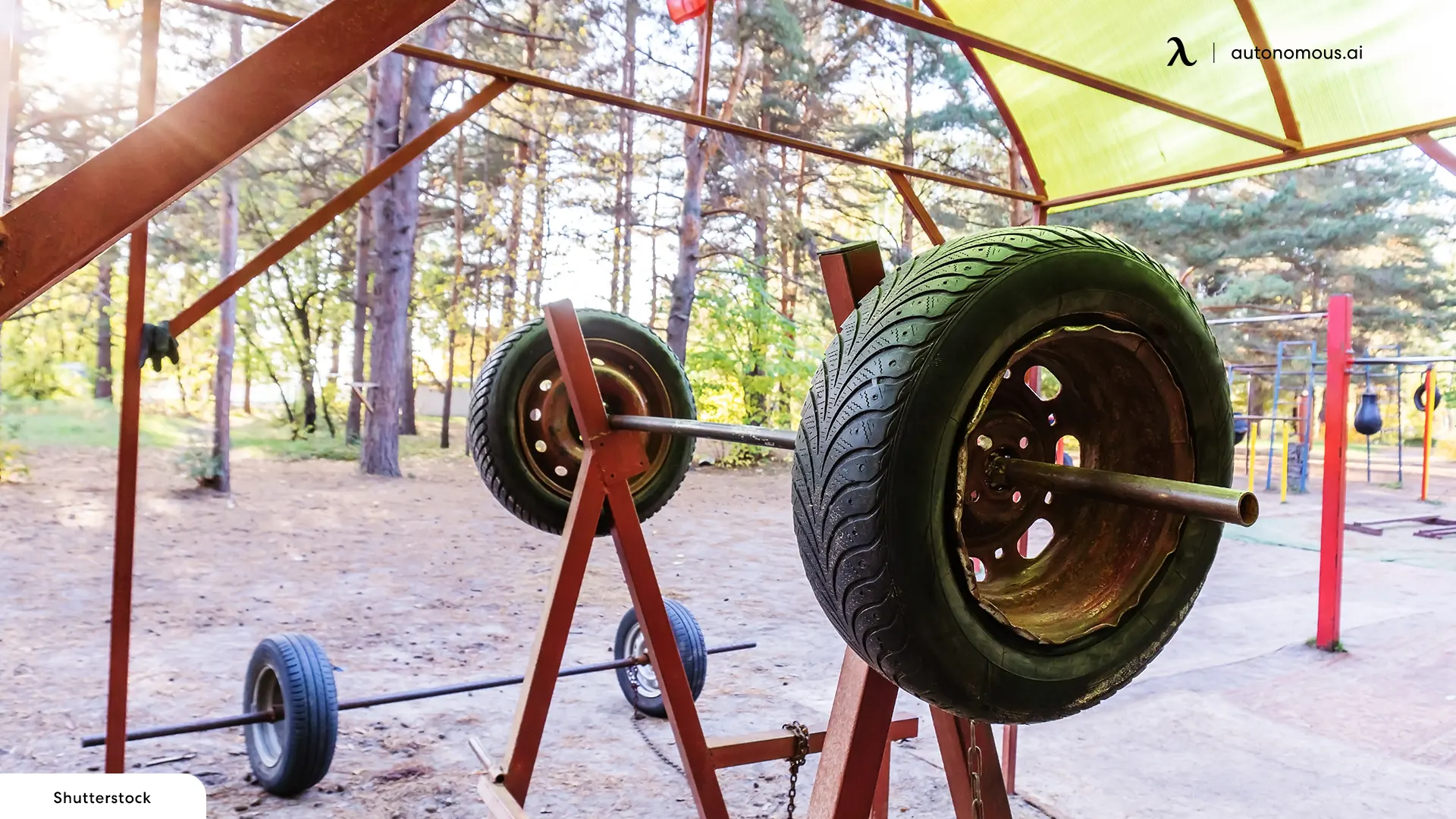 With sheds in the mix, not only can you train year-round in perfect conditions no matter what nature throws at us, but also have complete control over how hot or cold it will be inside during different times throughout each day - making this type of choice for homes everywhere who love working out on their own terms. 
If you're worried about the cost, there are plenty of backyard gym ideas that won't break the bank. You can use recycled materials to build your own weights or rig up a pulley system to use as resistance training. 
What Gym Equipment Can You Put Outside?
The equipment you use in your outdoor gym should be well-maintained and cared for to ensure its reliability.  Some items may require more attention than others, but all of them can benefit from some tender loving care! 
You can buy all of the necessary outdoor home gym equipment  on our website. We have everything you need to get started, including weights, minton rackets, a gym band, even a Rev balance board, and so much more. 
Power Rack
When it comes to outdoor gym ideas, remember that power racks are a great addition to any home gym, but they require some special care to keep them in good condition. 
You want to assemble the rack and secure it firmly. Then, you want to paint all of the exposed nuts and bolts with an enamel-based paint or a clear coat.
When planning an outdoor gym setup, you also want to consider spraying the inside of the rack with a tubed spray can for extra protection.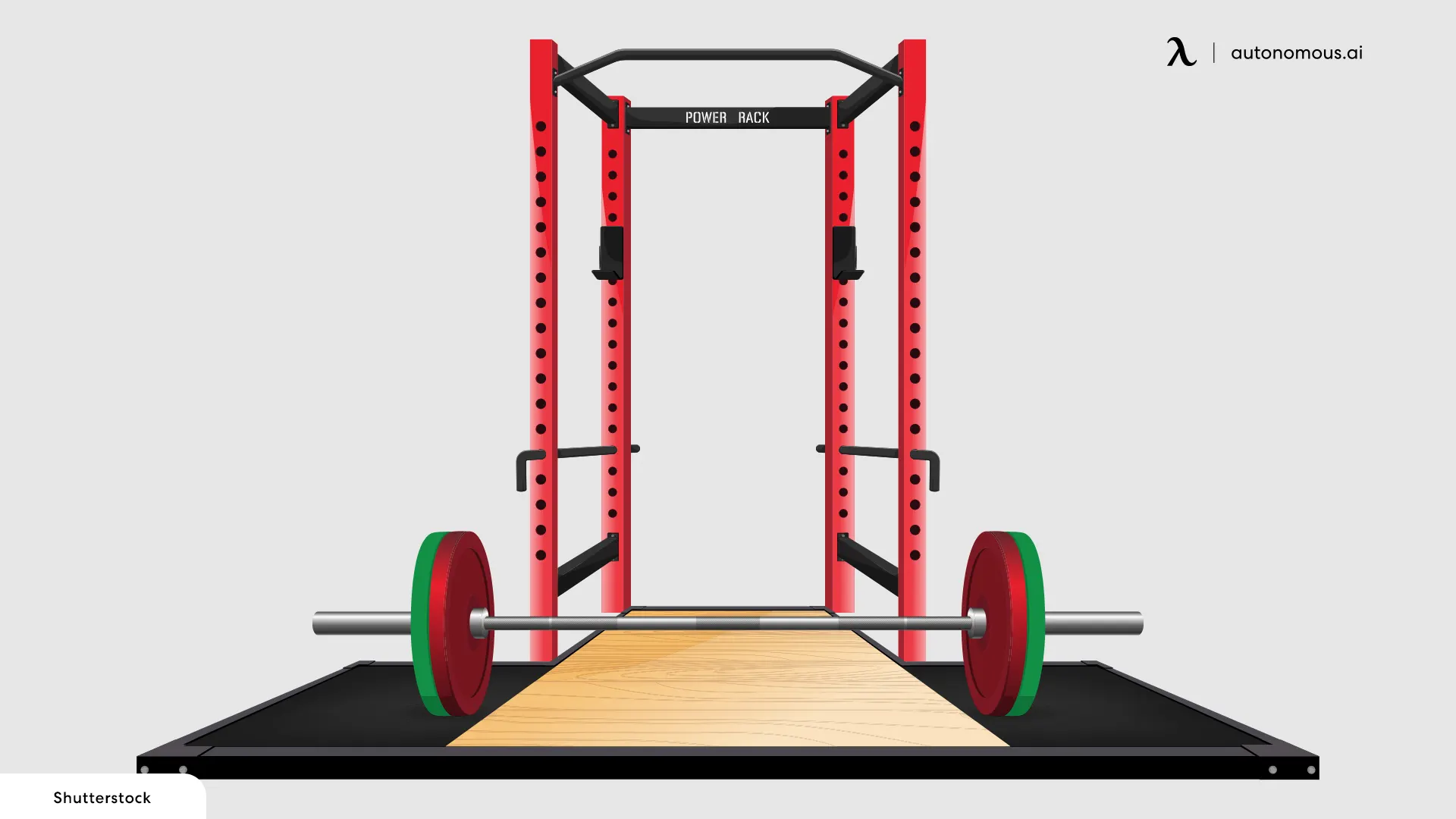 Drilling holes in the lowest parts of the rack will allow rainwater and moisture to escape without causing any damage. Use a 3-in-1 oil for the outside of the rack or mineral oil to coat the exposed areas. 
By following these simple tips, you can keep your power rack in great condition and make it last for years to come.
Dimensions
46"D x 50"W x81"H
Product weight
60 lbs
Color
Red, Yellow
Weight capacity

500 lbs

Includes
Squat stand
2 J-hooks
2 weight plate holders 
1 pull-up bar
Warranty
2 years
Barbells
To maintain an outdoor home gym, your barbells are going to be one of the most important pieces of equipment. Consider buying stainless steel barbells - they require virtually no maintenance and can withstand all sorts of weather conditions. 
WD-40 is your friend when it comes to keeping your barbells in good shape. Applying it to the ends of the bar will help repel water and prolong its life. Of course, you'll want to keep all moisture out of the sleeves to avoid rusting.
Bumper Plates or Rubber Coated Plates
Any decent list of outdoor gym equipment ideas should opt to use 3-in-1 oil to help preserve the rubberized coating and prevent damage from UV. It's a simple way to keep your equipment in great condition, and it will help you get the most out of your outdoor workout. 
If you're using bumper plates outdoors, it's no problem to have stainless steel hubs. Just make sure to check for oxidation and clean it off as soon as you see it. 
Weight Bench
Weight benches are a great addition to any backyard gym. They provide a stable and sturdy surface for lifting weights, and they can be easily adjusted to accommodate different exercises. 
However, weight benches are also susceptible to damage from the elements. Moisture can cause the vinyl upholstery to mildew, and UV rays can fade the color and cause the plastic parts to become brittle.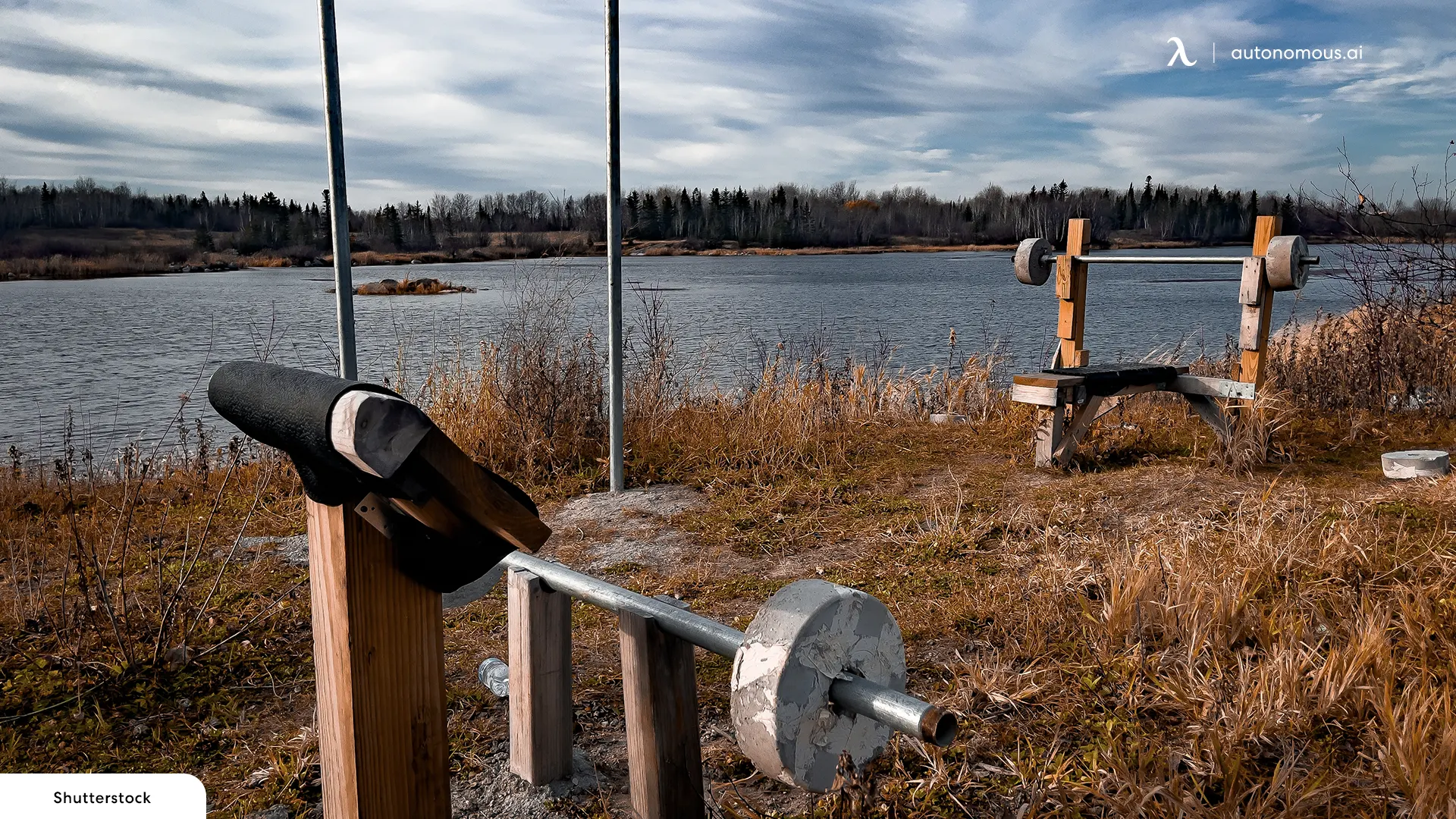 One of our backyard gym ideas to keep in mind is to regularly apply a protectant spray to all of the vinyl, rubber, and metal parts. This will help to repel moisture and prevent scratches and UV damage.
Iron Plates, Dumbbells & Kettlebells
If you have iron plates, dumbbells, or kettlebells, you know that paint is your best defense against scratches, gouges, and dents. 
You can repaint as often as needed, but this can start to feel like a never-ending task. Applying a 3-in-1 oil to any painted surface will also help to protect the metal from the elements. Just be sure to wipe off any excess oil so it doesn't get on your skin. 
Additionally, you also want to make sure the equipment is stored in a way that helps it stay dry. Choose a rack that has drainage to prevent rain, dew, and moisture from building up. 
By following these simple home outdoor gym ideas, you can keep your equipment in good condition for many years to come. 
What Gym Equipment Should Always Be Covered?
There's something about working out in the fresh air that just feels better than being cooped up inside. Maybe it's the freedom of being outdoors or the excitement of being surrounded by nature. Either way, there's no denying that an outdoor gym setup has its appeal. 
However, certain items don't do very well in the outdoor setting, since that's where they are susceptible to the most damage.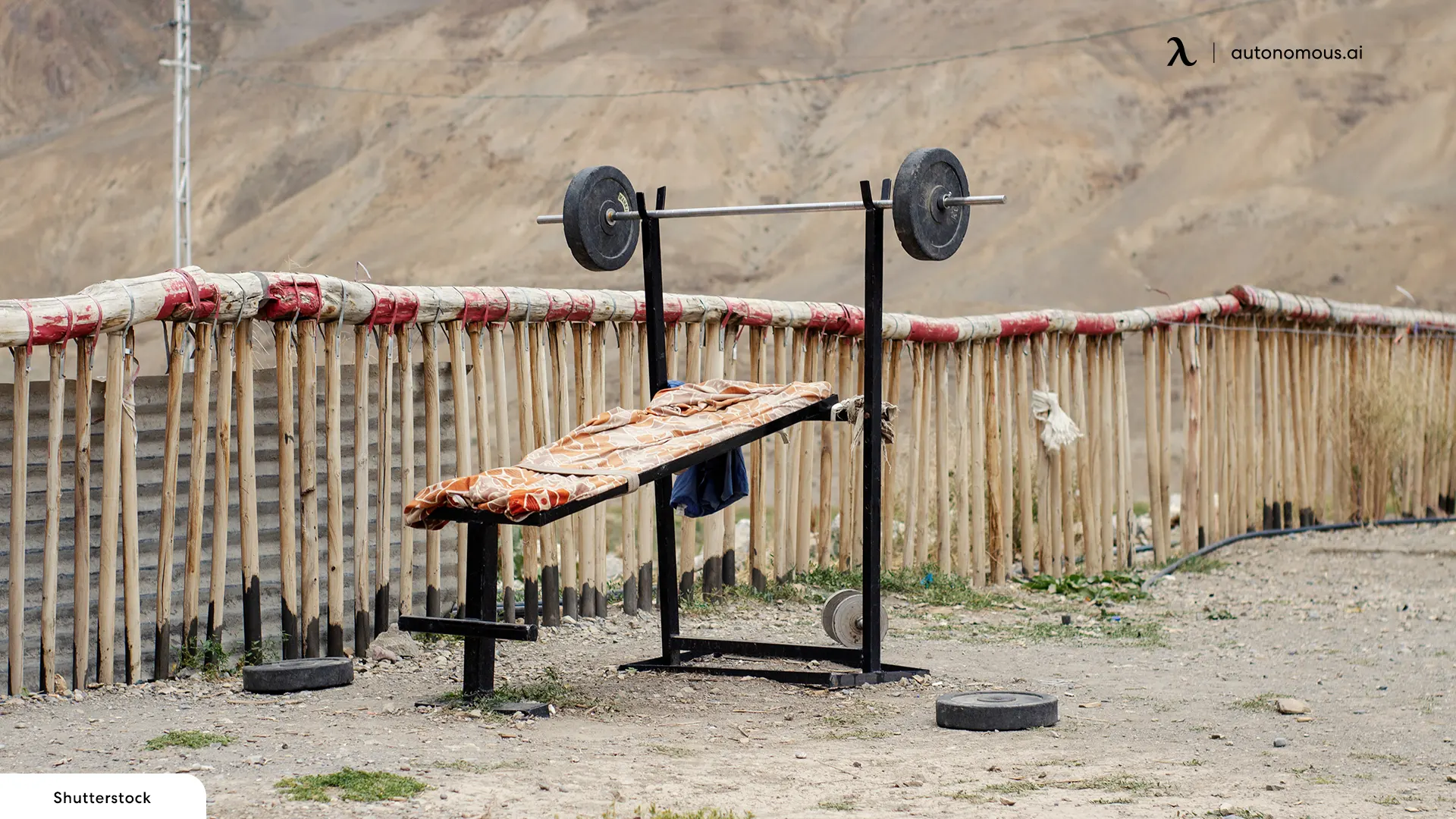 While weights are built to withstand a lot of abuse, they can rust and degrade over time if left outside. If you're considering setting up an outdoor home gym, be sure to pick your equipment carefully. Otherwise, you might find yourself back at the indoor gym sooner than you thought. 
Treadmills, Ellipticals, Rowers
Should you own a walkable treadmill that can't stand up to the elements, you'll want to keep it indoors. Make sure not to follow backyard gym ideas that say the opposite. 
The best-case scenario is that it slowly degrades over time, but even then, some parts of your outdoor gym will need to be replaced sooner than planned. If you want your walkable treadmill to last, it's best to keep it inside. 
Dimensions
Unfolded: 56.9'' L x 20.4'' W x 4.9'' H
Folded: 32.5'' L x 20.4'' W x 5.4'' H
Item weight
48.5 lbs
Color
White / Black
Materials
Panel: ABS plastics
Power
1 HP
Speed range
0.3 - 3.7mph
Weight capacity
220 lbs
Warranty
1 year
Weight Machines
Weight machines are often not set up in an outdoor gym setup for a reason - they require friction-free operation and can pose major injury issues if exposed to the elements. Over time, pulleys can become sticky and rusty, cables may corrode and snap, and weight stacks can seize. 
Proper form and weight are essential. Anything that inhibits this puts both the equipment and yourself in danger. Get your cardio in by moving mechanical machines indoors and making use of safe equipment outdoors. Take a look at our favorite outdoor power rack and body gym bar!
| | |
| --- | --- |
| Dimensions | 13.4" x 0.8" H |
| Product weight | 4.63 lbs |
| Color | Black, White, Gradient |
| Materials | Tempered glass, ABS bottom housing |
| Weighing range | 9 - 396 lbs |
| Units | Kg, Lb |
| Compatible apps | Apple Health, Google Fit |
| Warranty | 1 year |
Yoga & Workout Mats
When it comes to backyard gym ideas, you might be tempted to just use any old mat you have lying around. Unless it's a floor tile or a mat for your equipment, you should only use yoga mats inside. Yes, water and dirt don't seem as if they would be a big threat to a yoga mat, but repeated exposure to them will cause premature degradation of the material. 
Unless you want to replace your yoga mats sooner rather than later, it's best to use them inside only. Check out our favorite Bellabeat yoga mat .
| | |
| --- | --- |
| Dimensions | 61cm W x 183cm L x 0.6cm H |
| Materials | Polymer environmental resin |
Conclusion
Outdoor home gym ideas can be a great way to get fit while enjoying the fresh air and sunshine. Whether you choose to convert an existing structure or build something new, include plenty of ventilation and natural light so you can stay comfortable while you sweat it out. Don't forget that you need to strike the right water balance. 
Remember to drink plenty of water and track your hydration levels with this Bellabeat spring smart water bottle. 
You should aim for a backyard gym that is perfect for your needs and budget. These home outdoor gym ideas will help you get started on the path to fitness success. 
On a side note, see our beginner's guide for working out and a list of best ways to relieve sore muscles after a workout. What are you waiting for? Let's get moving!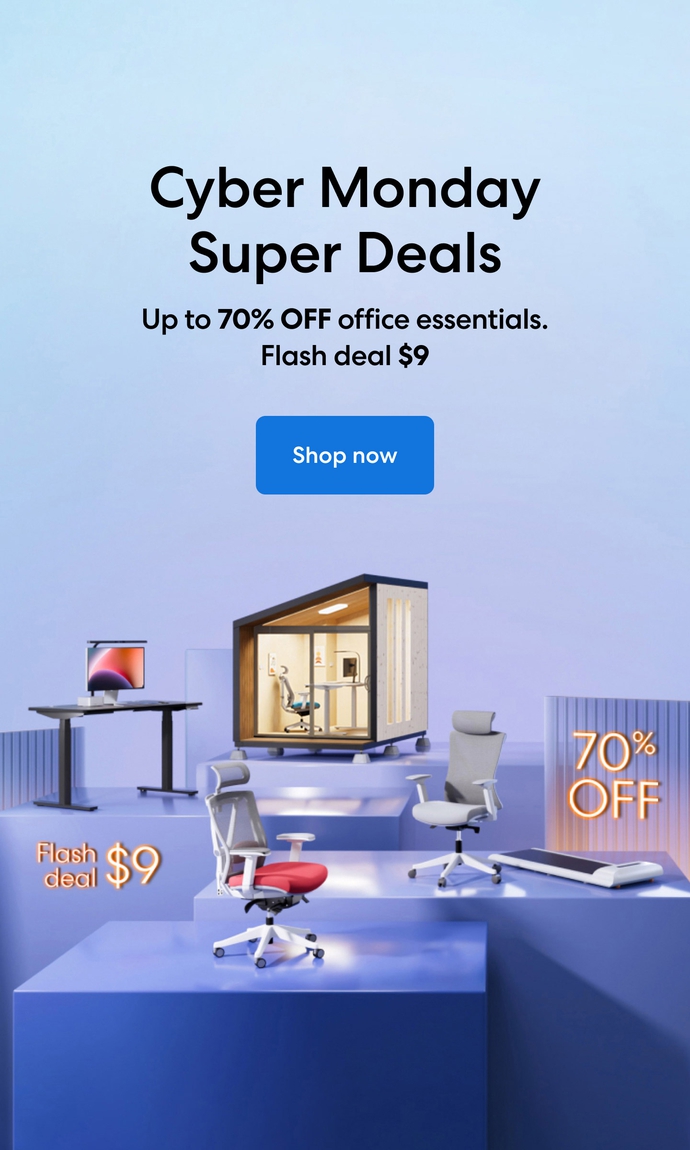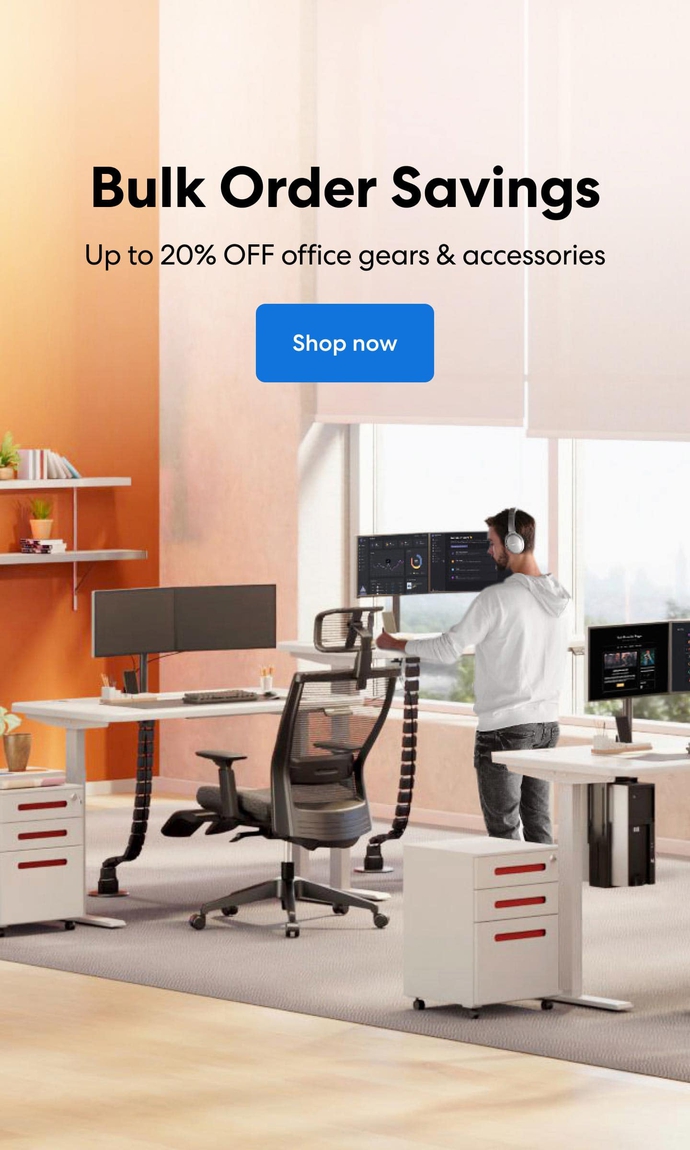 Subcribe newsletter and get $100 OFF.
Receive product updates, special offers, ergo tips, and inspiration form our team.