Workplace Inspiration
How to Turn a Garden Shed into A Gym
3,741 Views
Gaining some extra stubborn pounds during the quarantine and work-from-home routine is a story common with every other household. With gyms being closed, people restricted to stay indoors, the work-related stress of uncertainty and everything else led to many people becoming obese and unhealthy. Many studies prove obesity as one of the overtaking problems of people limited to their homes.
Even though things are now returning to normal, it may take a while for everyone to get out of the traumatic episode of the fear of the pandemic. While some might have resumed their workout routines, some people aren't just comfortable with the idea of gym anymore. That being known, many people are now finding ways to build their home workout setup; a garden gym shed is a safe idea for people who need to get back on crushing those pounds.
An outdoor gym shed might not be the first thought that popped in your mind, but it is the one that makes you all excited. And buying home gym equipment, allocating a place for a gym shed in the backyard isn't that hard a job if you read and follow our instructions carefully. Hence keep reading.
Garden Gym Shed Ideas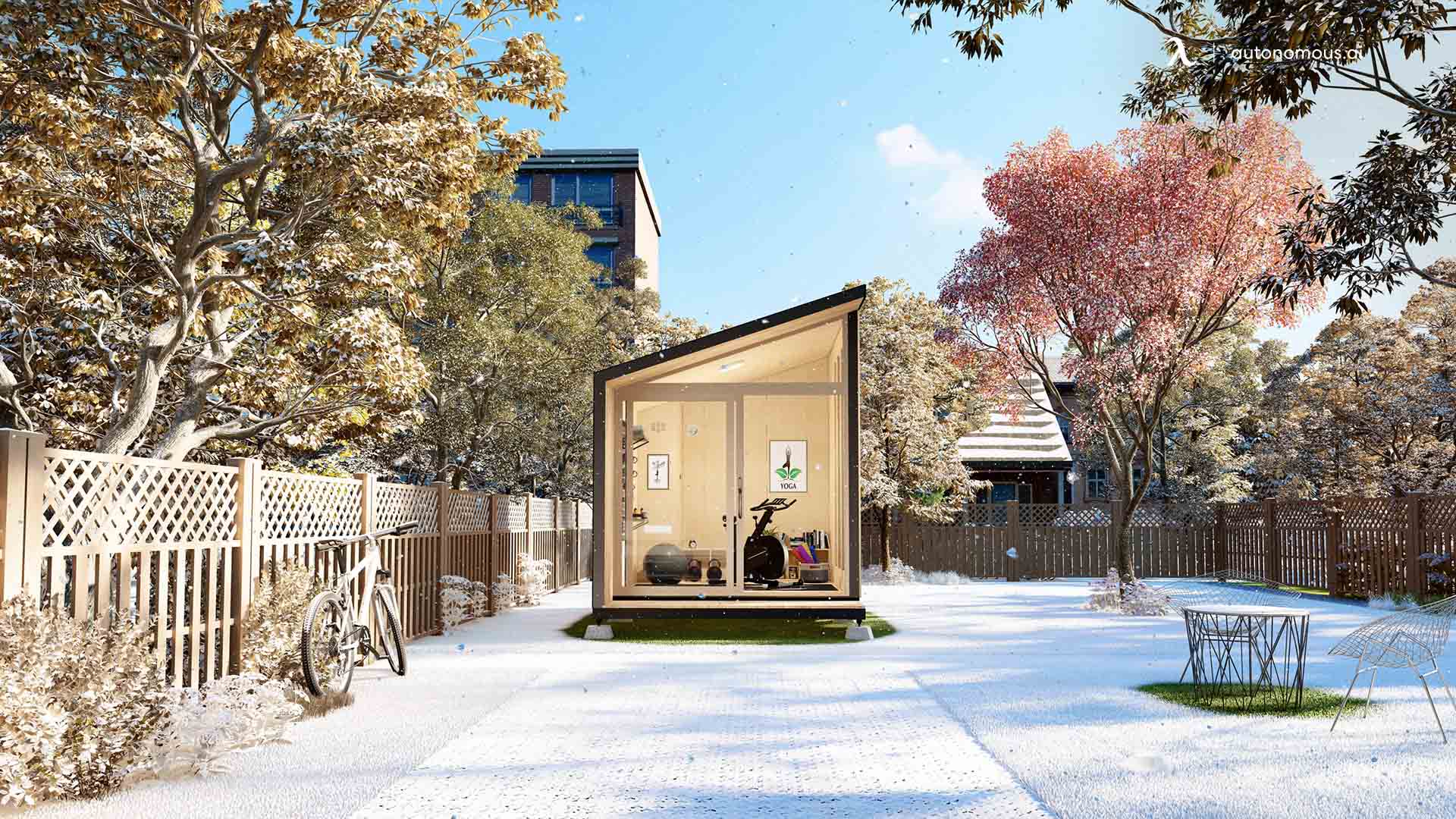 Many people are content with having a yoga mat, a youtube tutorial, or even a resistance band bar to crush those love handles or indoor cycling bikes. Still, some might be habitual of elaborate gym settings to get their workout passion-fueled up. Most of us also want to work out with our entire families and might feel the need to create a garden shed home gym.
A garden gym is simply a great idea because there are many ways to utilize the space and enjoy breathing in the fresh air while working out. Here are a few things to keep in mind when building a garden outdoor shed gym.
Size
The size of your garden shed must be sufficient enough to hold all the gym equipment safely. You should be able to keep the machines, use them, and have enough space, so none of the stuff feels coming to get you. Even though gyms are huge, your home gym can be tiny with only the equipment you need. This also means you can decide how to design the gym.
The great idea is to keep at least 60% of the space free for movement and allocate the rest of 40% for gym equipment. A garden gym should also allow the fresh air to come in. If you have an open garden with no shed over it or a separate place to keep the equipment, getting a work wood pod could also be your gym room hack.
Many wooden pods serve both as a place to work and work out. Wooden pods for the garden also provide a fresh cool vibe.
Gym Flooring
Be sure the base is strong if you wish to use heavy weightlifting equipment in your garden gym. The finest solution is a concrete slab. A reinforced timber floor is sufficient for some lighter weights and cardio equipment.
The floor is something you might not consider when designing your garden home gym. Gym equipment, in general, but especially weightlifting equipment, is hefty. If you're not careful, your shed floor may start to protest a little. Plus, with cycling and the treadmill, your gym floor is going to face a lot of vibration and constant movements. It is important to consider those factors and choose the floor strength accordingly.
Concrete is the greatest choice for a gym shed floor. It's sturdy, long-lasting, and capable of carrying a lot of weight. If you want your shed to have a concrete floor, you'll need a foundation, a flat surface, and an expert to inspect it.
Ceiling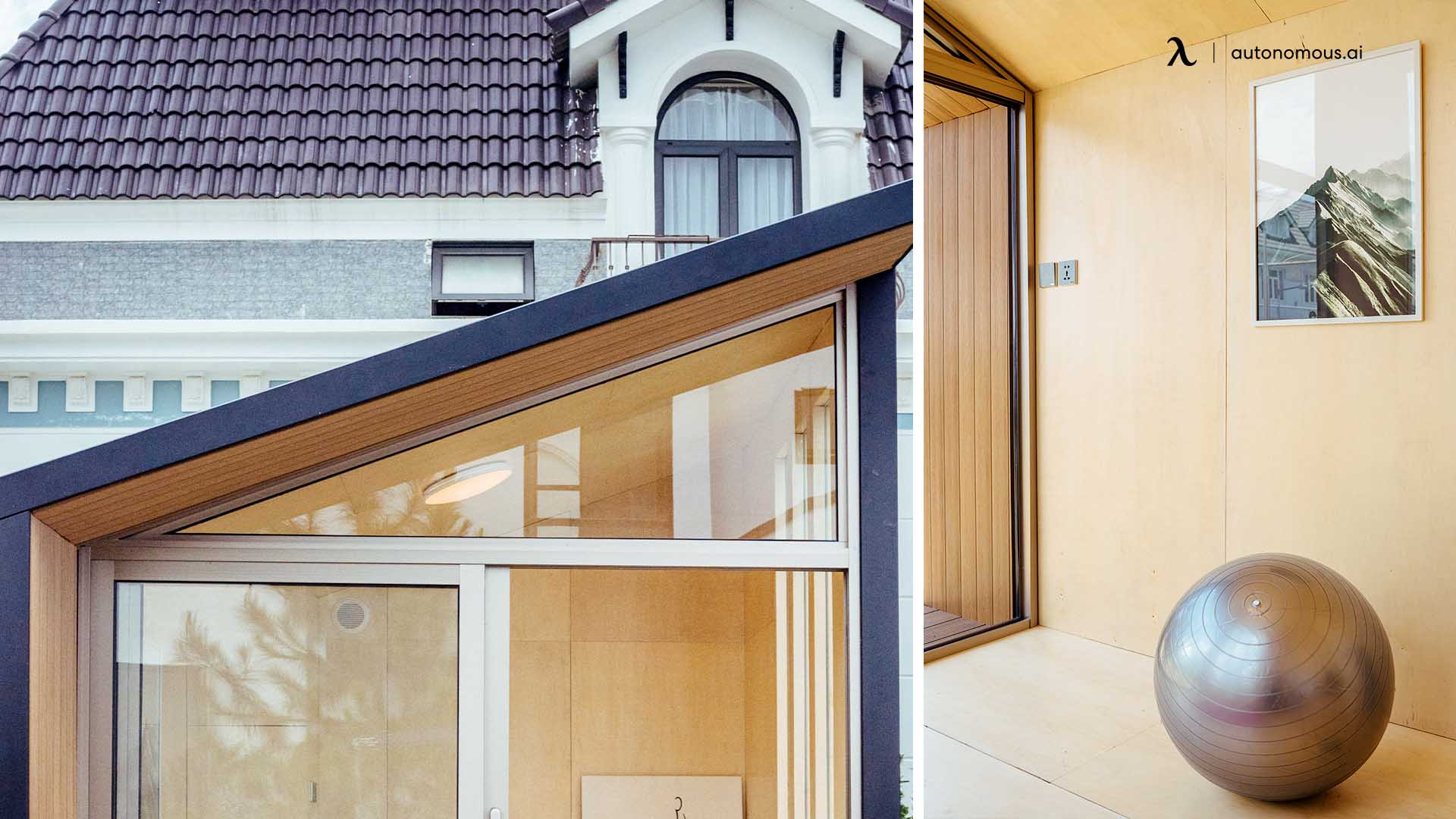 Garden shed ceilings are usually lower in height since they didn't know you had a different plan in mind. It is important to pay close attention to the ceiling height as most gym equipment is tall enough and requires extra space.
Consider getting a garden gym shed height of a minimum of 7 feet if you need the freedom to place any equipment you want. After all, who knows what your plans related to the gym might become.
Learn About the Legal Implications
It's critical to learn about the legal ramifications of your proposed structure. There are often limitations on how large, tall, and massive a construction in your yard can be. The rules may vary depending on where you build it in your garden. Different restrictions apply in some areas to constructions that are attached to the house.
Structures that are near the property border are subject to particular rules in some areas. You don't want to spend a lot of money making a home gym only to get it claimed and destroyed for violating legal rights.
Gym Equipment
Though you need what kind of gym equipment would be best for you if you have been working out for a while, some home exercise equipment serves a great job in making a gym friendly for everyone. Here are some common gym equipment found in a basic gym for your garden gym shed.
Power Rack

Barbell

Weights

Bench

Weight Plates

Rack

Dumbbell

A Cycle

Treadmill or any other cardio equipment
Make It Comfortable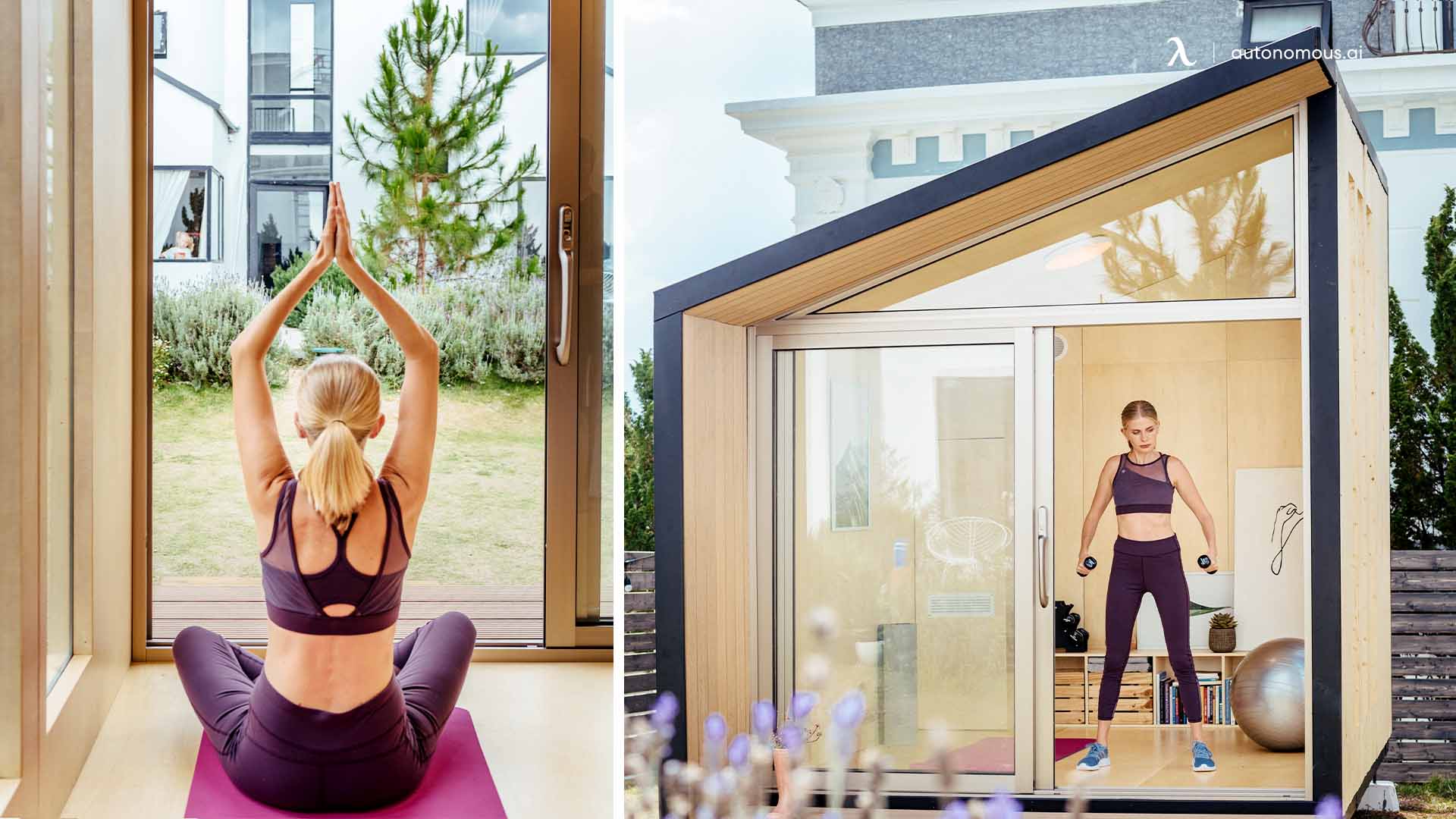 You want to be in better shape and be healthier. This necessitates a trip to the gym. If you don't like working out in your gym, you'll go less often, and as a result, you won't achieve the body you want.
Before building your outdoor gym or garden gym shed, think about the ventilation, heating, insulation, and lighting. Those details are difficult to add after everything else has been completed, but they have a significant impact on the level of comfort in your garden gym. Also, making your gym soundproof will block any outdoor noise if you live nearby a populated street.
Add Storage
Install shelves, racks, and cabinets to keep dumbbells, drink bottles, workout clothes, towels, skipping ropes, and other items organized in your home and garden gym shed. This will help to free the floor space. This is especially true if you don't have a lot of space and want to build a modest home gym shed.
You may locate new or secondhand purpose-built storage units online to find what you need. However, you may save money by repurposing old bookshelves and cabinets from your home or even upcycling metal lockers to give your garden gym an authentic look and feel.
Keep up with Autonomous news
Stay informed, stay inspired with our new blogs.
WRITTEN BYAutonomous
We build office products to help you work smarter.