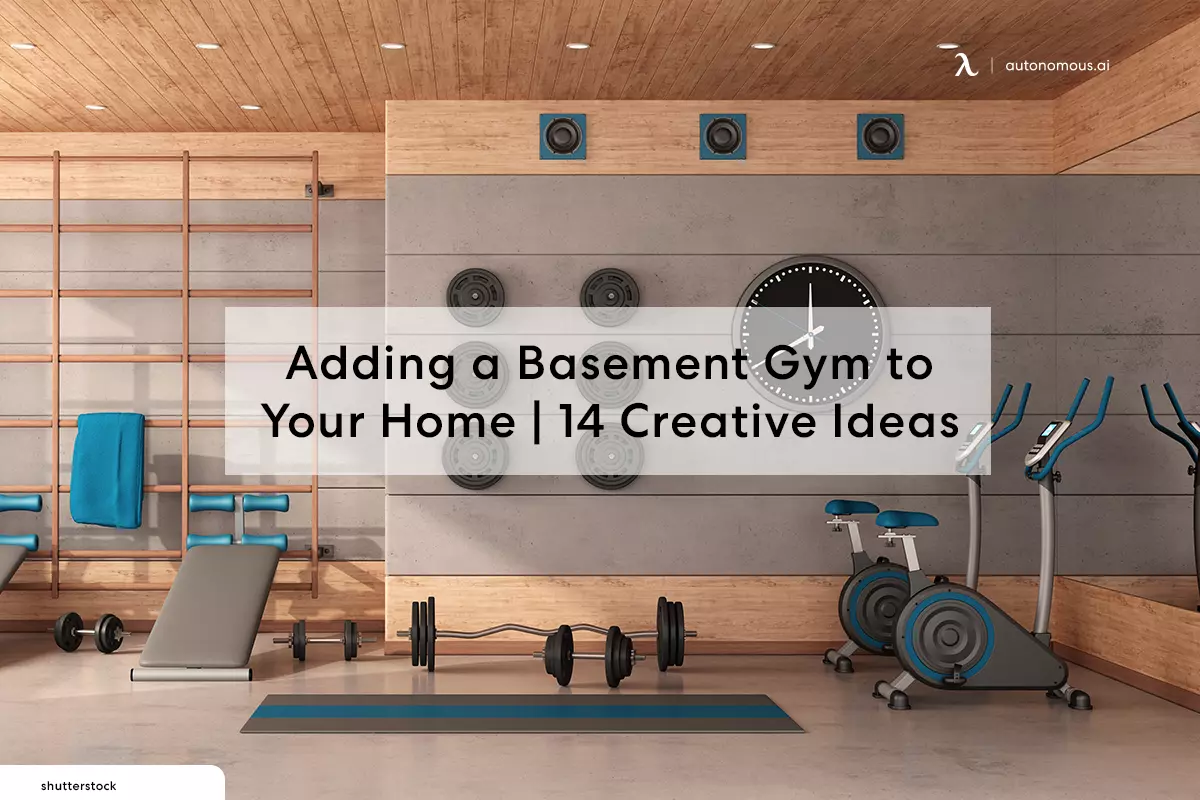 Work Wellness
Adding a Basement Gym to Your Home | 14 Creative Ideas

Autonomous
|
Jan 17, 2023
2,022 Views
Do you like to exercise but don't want to spend a fortune on a gym membership? You can design the ideal at-home workout space with a little creativity, the appropriate equipment, and some extra room. With these basement gym ideas and organization techniques, you can create the workout space of your dreams. 
Why Should You Turn Your Basement Into a Gym?
It is essential to take care of our health, but getting to the gym is not always easy. That's why many homeowners decide to construct a gym in their basements. 
A basement is an ideal location for a workout. There is a lot of room, it's easy to control the temperature, and you can work out alone. Additionally, it means you have no reason to skip the gym. 
If that's not reason enough, consider these benefits of having a basement gym: 
Define your own rules and establish your personal gym protocol if you have a gym in your basement. Your basement contractors will be able to create a design concept that precisely complements your exercise routine.

You can get higher quality 

home gym equipment to perform at your best since you won't require all the exercise equipment that you would find at a regular gym. This also entails adding extra elements into the basement remodeling, such as flooring, TVs, mirrors, and other furnishings, to make working out more enjoyable.

The need for privacy is one of the primary reasons to build a basement home gym. You can also hire a personal trainer to achieve your fitness goals in your personal space.

Maintaining fitness is usually put on the back burner due to daily work demands. A basement gym means that you can work out according to your schedule.

You can save money that you might otherwise spend on costly gym memberships. Additionally, if you go for second-hand equipment, you can consider the 

best gym equipment brands at the best prices.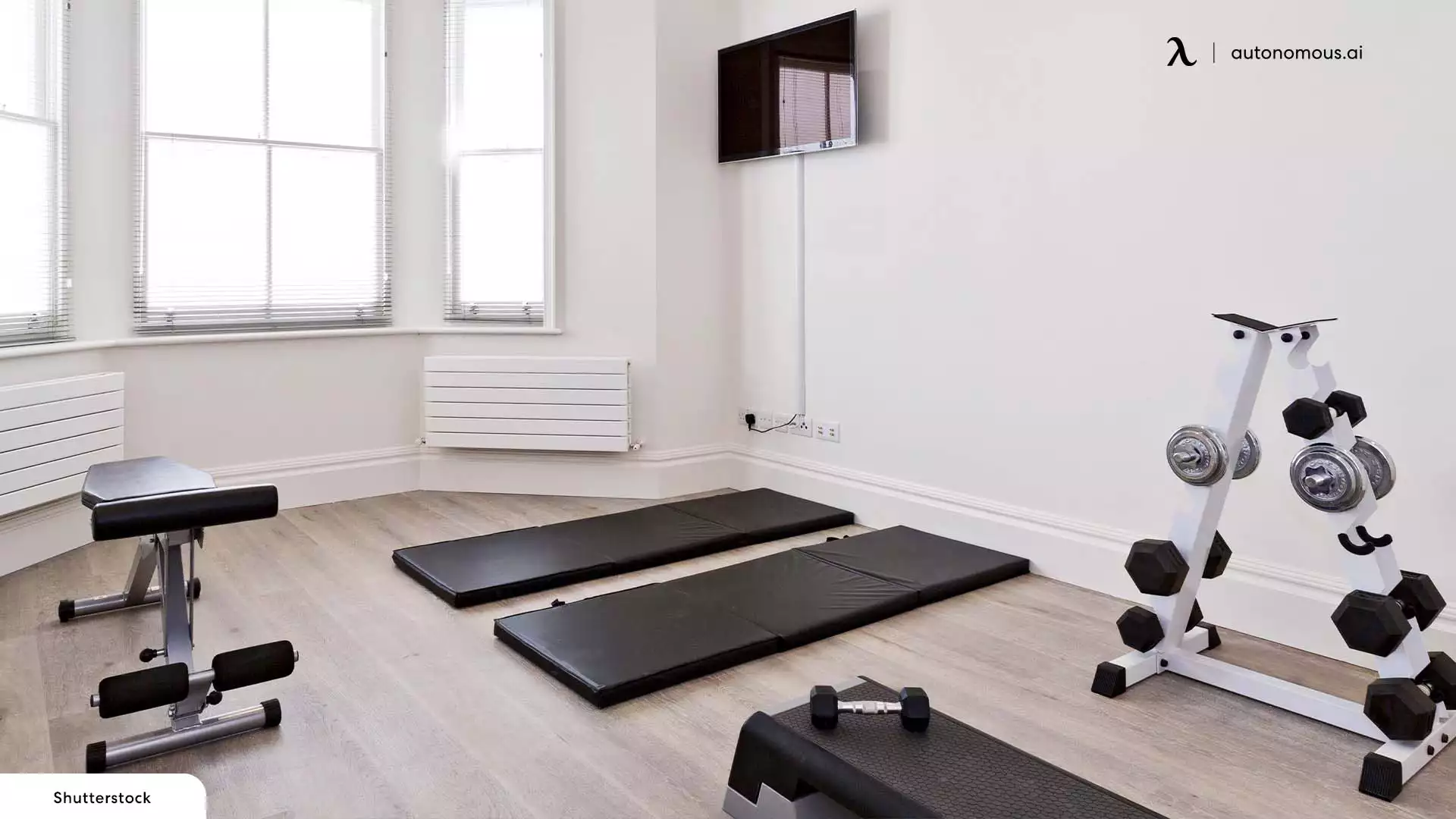 Things to Consider for a DIY Basement Gym
Before taking on a big project like planning and building a basement home gym idea, remember a few considerations. 
Space requirements: Think about the equipment you intend to use. This will partially depend on individual goals: Are you more interested in aerobic or weight training? Plan the room while remembering that a treadmill requires more space than a weight bench.
Consider the flooring options: Although rubber flooring installed alone is a common choice, wall-to-wall carpeting might offer more options in terms of the room's appearance and comfort value.
Airflow: Consider installing ceiling fans or an air conditioner in the room because you will get sweaty while working out.
Height of the room: Ensure you have adequate space for the barbell overhead and behind or in front of you to drop the weights without damaging anything.
Budget: The most important consideration is the budget because if you spend a lot, it will be the same as buying a costly gym membership. You can look for second-hand equipment or browse through local garage sales for pocket-friendly items for your gym.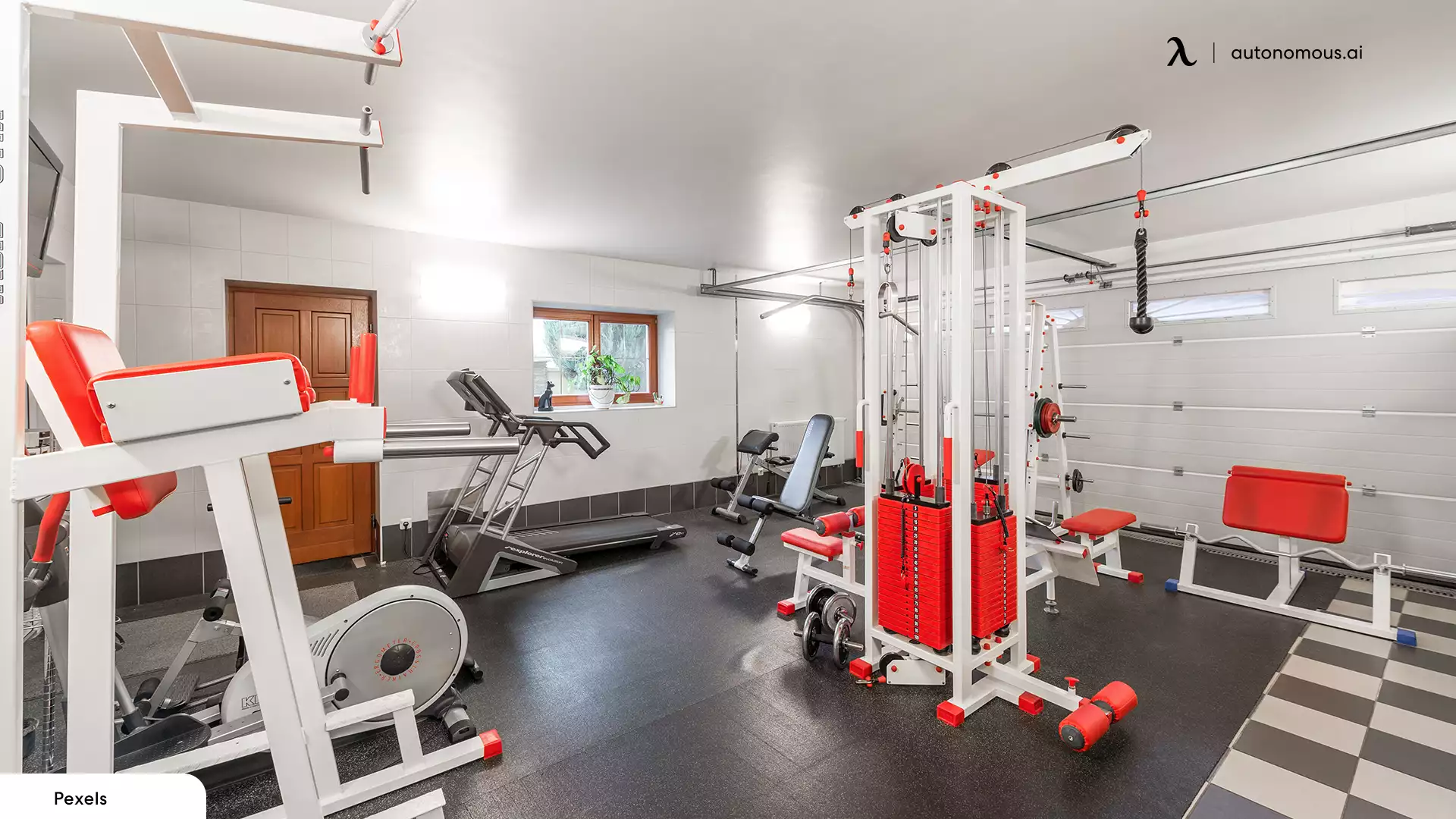 14 Basement Home Gym Ideas
Here are the top home gym ideas that you can tailor to your fitness goals and needs with just a little work. 
1. Make Space in Your Basement
You must prepare the area to put the exercise equipment for your workouts. Clear out the space and get rid of the clutter in your basement. 
Here are a few tips to make your basement clutter-free: 
Toss out the junk:

You probably have a lot of broken or damaged stuff.

Donate unnecessary items:

If your basement is stuffed with things you'll never use, it's advisable to donate them rather than tossing them in the garbage. Save a box with all the unwanted stuff and donate it to a nearby charity.

Move the items you want to another room:

If you don't want to get rid of the items in your basement, try finding another room for them in the attic or garage.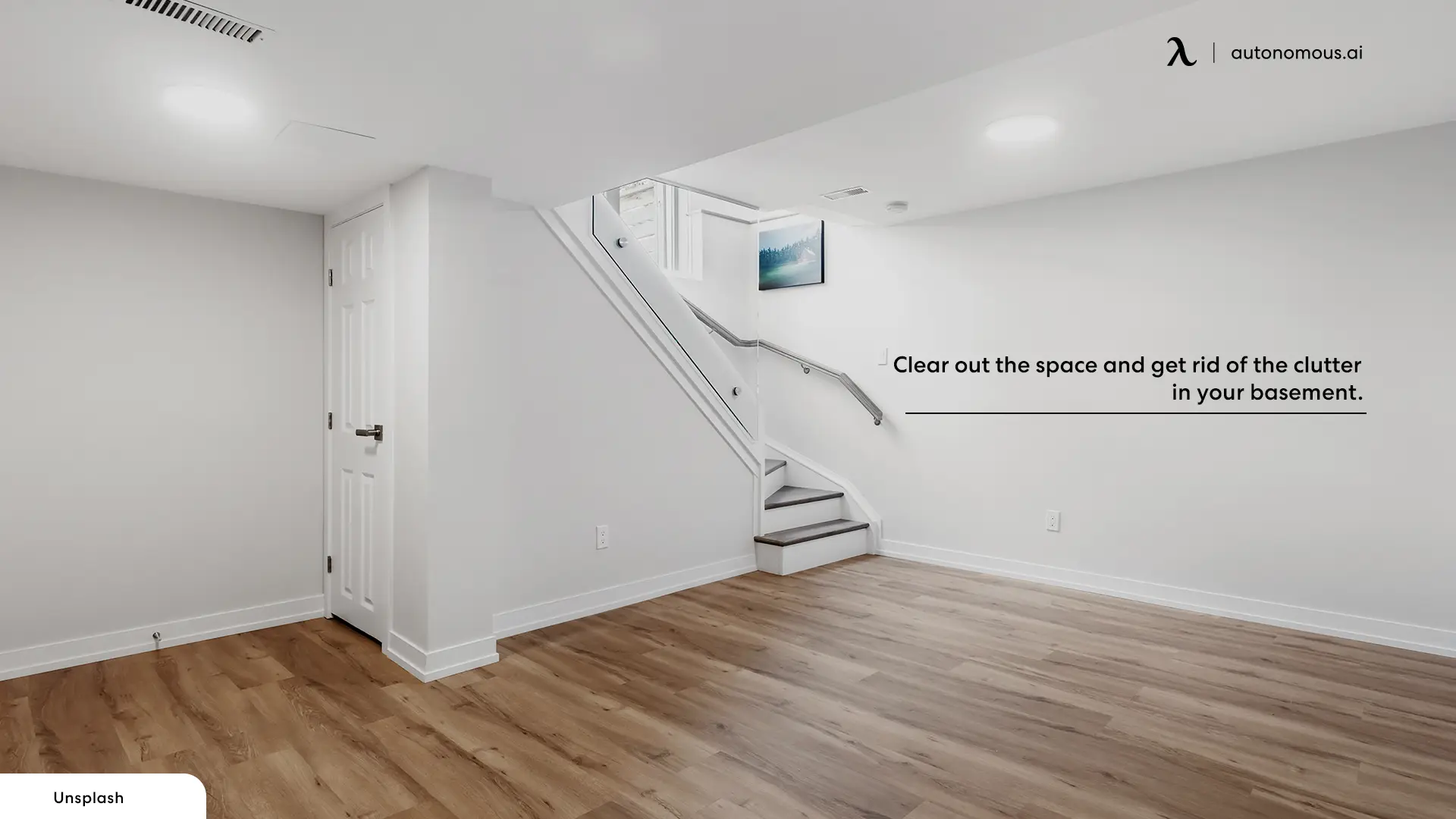 2. Create a Climbing Wall
A climbing wall is a creative basement gym idea. Climbing can make your forearms, hands, biceps, shoulders, neck, traps, lats, back, abs, thighs, and calves stronger. Building a climbing wall in your home gym is like having a full-fledged commercial gym in your basement but far more enjoyable. Additionally, climbing is a family-friendly activity that even kids will enjoy. 
3. Consider Building a Yoga Studio
You can turn your basement into the ideal place to relax for yoga by adding some warm furniture, a faux plant, and a mirror. We've all attempted to practice yoga in the living room when the pandemic was going on. 
The basement frequently has a lot more room and, with some care, it can be transformed into a relaxing studio. You can create a relaxing area to read a book, drink tea, or discover your next virtual yogi to follow with this space. Add a Lyric massager to the mix, and you will have the best relaxing space for light workouts. 
You can consider a BODYGYM bar for your studio if your workout goals are a bit higher than just relaxing and stretching your body.
4. Go Modern with Smart Home Gym Equipment
We enjoy attending gym sessions where we can exercise with friends and a trainer to keep us inspired. With smart technology, you can access live classes straight from your basement gym, so you don't need to find the drive to leave your house and head to the gym. 
You can add smart mirrors to the gym that track your position as you exercise and correct you as if you were physically present in a live class. 
5. Family Friendly Basement Gym
It's getting more difficult to keep our kids active. Why not design an entertaining family gym in the basement? You can build a fantastic indoor playground with ropes, monkey bars, ladders, and climbing frames. 
This is a terrific way for both children and adults to exercise together, particularly if you live somewhere with less-than-ideal weather. 
Don't forget to bring along a water bottle to keep your kids and yourself hydrated while working out.
6. Add Fun, Colorful, Sporty Equipment
Go all out with different gym equipment if you have the space in your basement. A home gym is much more enticing than a commercial gym since it has colorful accents that brighten the area. While other basement gyms can be a touch gloomy and uninspiring, this one will feel lighthearted and encourage you to use the equipment. 
Add a walking treadmill, a soul cycle, some weights, and a leg press in the same color to give some character to the gym. 
You don't need to buy all this expensive equipment if you have a limited budget or space to decorate your basement gym. Just a simple vibrant yoga mat and a feature wall are enough.
7. Build a Mirror Wall
A basement provides you with enough windowless walls to cover them with mirrors and get the whole-hearted gym feel. You can check your body posture while working out to see if you are doing it correctly. 
Additionally, a basement usually receives very little natural light, so mirrors are a terrific way to make the room appear bigger and brighter, especially in a small home gym idea. You don't need to hire a contractor to install wall mirrors; instead, you can buy them yourself and hang them all together for a cost-effective solution.
8. Consider a Spin Studio
If spin cycling is your thing, the basement is the ideal place to set up a personal spin studio. You can turn up the music and work out in this cool, dark setting. Just add an exercise cycle, some disco lights, and a TV with your virtual trainer, and you have all you need. 
Keep it simple and buy a used static bike off the market. You can access live lessons, trainers, and competitions using different apps. 
9. Add a TV to the Gym
A TV is more than enough for your basement gym if you are not particularly interested in smart exercise equipment. There are a lot of YouTubers that would be happy to walk you through their workout. You only need a TV, a yoga mat, a bike, or a few weights if your basement isn't too big. Cast your preferred workout on the TV to work up a sweat. 
This idea works well for a home gym in a shed as well because the space there is also small. 
10. Stay Motivated with Inspirational Posters
A really low-cost solution to spruce up your basement training area is to hang some adorable signage encouraging you to keep going. 
Including everything that will make your place feel welcoming and inspiring is a good idea. If you're creative, you could make your own motivating art or even go all out and make a feature wall where you could put down all your workout routines, inspirational phrases, or any other thing that encourages you.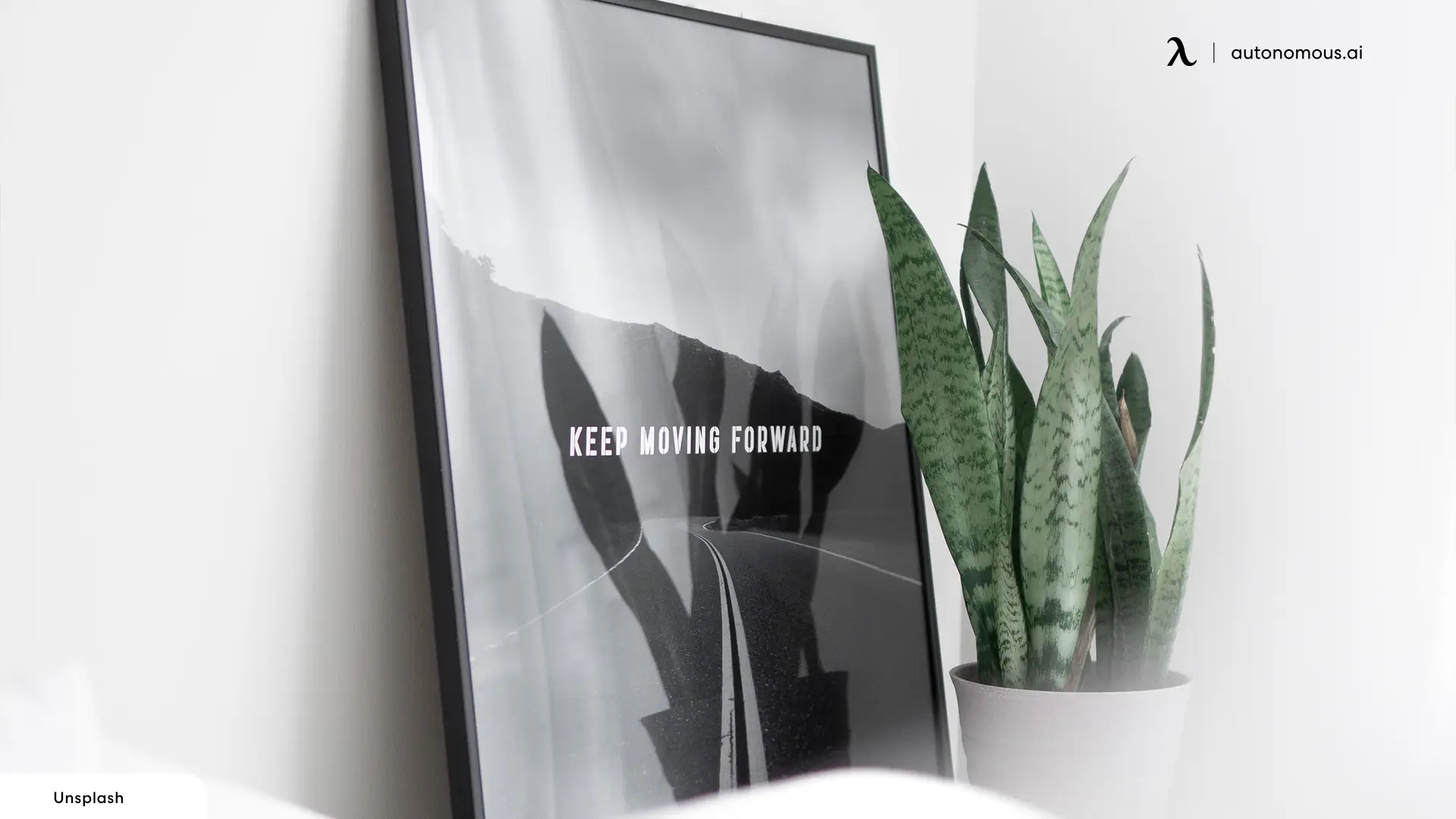 11. Bring a Spa to Your Gym
The post-workout sauna is our favorite part of the gym. Why not make your basement gym into a spa? It could cost a bit more to build than some of our other suggestions, but having a sauna in your house is such a luxury. 
Saunas help the body detoxify, relieve stress, and relax sore muscles after a good workout. Your basement gym might benefit greatly from it. 
12. Add a Dumbbell Rack
If you are into bodybuilding, you surely have a lot of dumbbells in your house. When building a basement gym, you'll need to organize them for space optimization, especially if you have a small space. 
Dumbbell racks have two important functions: 
They help you organize your workout area.

They help increase safety because you don't have to worry about bumping into them or tipping over them if they are lying around. 
13. Consider Wall Shelves
You can also consider hanging some wall shelves or hooks if your space is limited and you want large gym equipment like a walkable treadmill in your space. That way, you can mount some of your gym equipment directly to the wall to save room.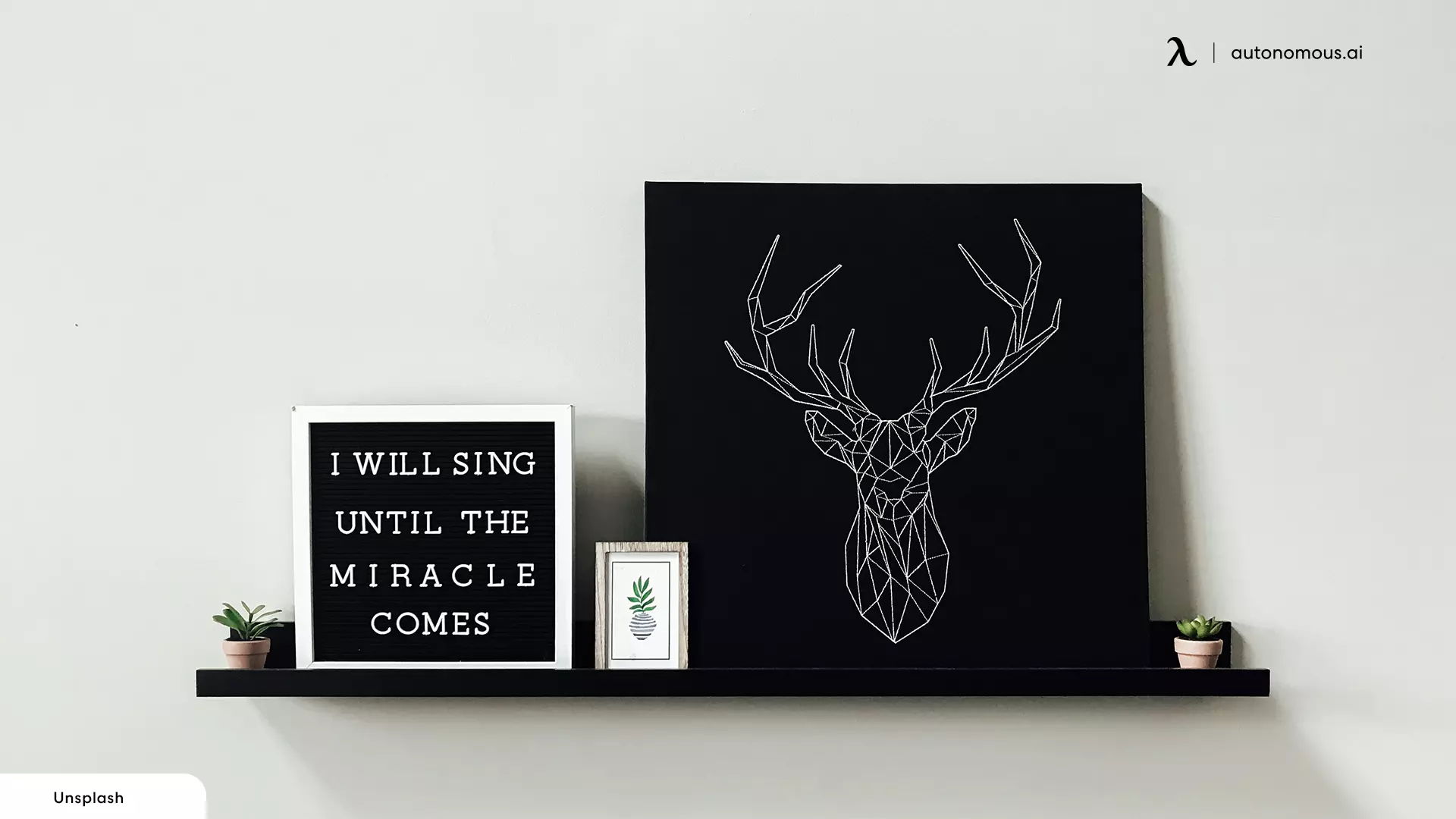 14. Add Proper Flooring
It isn't ideal for your comfort or safety to work out on carpeted or bare concrete. If your basement already has carpet or tile installed, and you're determined to turn it into a fitness area in the basement, you might want to start by ripping off the old flooring. 
The most common flooring materials for the basement gym are listed below, along with an estimate of their costs: 
Rubber mats: Rubber is a durable material with excellent shock absorption characteristics that can support even the heaviest gym equipment. It is available in rollable mats and interlocking tiles that are simple to install in rooms. These mats can, however, be more expensive than other solutions at $3 to $8 per square foot.
Foam tiles: This type of gym flooring is comfortable and offers high shock absorption, making it an ideal choice for lower-impact workouts like yoga and Pilates. The cost of foam tiles per square foot can range from $1 to $5.
Vinyl panels: If you're searching for a material that can survive the demands of home exercise while still appearing attractive, vinyl floor panels are a reasonable option. It is simpler to clean and maintain than most materials. However, it does not have the same inherent toughness as rubber. Additionally, vinyl tiles cost $1 to $5 per square foot.
Carpet: Contrary to common belief, carpet is most likely the preferred flooring choice for home gyms. It is soft on the joints and simple to maintain. Choose a modest, commercial-grade pile. Even interlocking tiles are available if you want to take the easy DIY option.
Artificial turf: Artificial grass is ideal for athletes who want to improve their athletic performance while lowering their risk of injury. Its surface lets you integrate sled pulls and pushes while offering the best resistance for workouts. 
Top 4 Equipment Suitable for a Basement Gym
We previously looked at some creative basement home gym ideas to make the most out of the available space. These basement gym ideas on a budget can only be practical if we can buy the right equipment. In the following section, we'll review a list of home fitness equipment you should get for your basement gym.
Good equipment is essential for any personal gym. It is the foundation of any effective workout, and if the gym in your basement is not properly outfitted, it will be difficult to reach fitness goals. Having the proper equipment allows for more efficient and effective workouts. It also helps to reduce the risk of injury, which is essential for any gym.
Good equipment is necessary to challenge the body. Without the right tools it can be difficult to progress and reach new levels of fitness. If a gym only has basic tools, it is harder to challenge the body and push it to its limits. This can be discouraging and make it more difficult to stay motivated.
1. A Body Scale
The first equipment you should get for your basement gym is a fitness tracker like a smartwatch or preferably a body scale. It will help you monitor your progress and measure your body's weight and composition. This can be a useful tool in tracking your progress and helping you to reach your goals.
A body scale in a basement gym can provide accurate readings of your body composition, including body fat percentage, muscle mass, and body mass index. This can help you better understand how your body responds to your workout and dietary changes. This information allows you to make better decisions to reach your fitness goals.
The body scale can also provide feedback on how your body responds to different exercises. This can help you identify which exercises are working and which need to be modified. By keeping track of your progress, you can stay on track and ensure you reach your fitness goals. A body scale in a basement gym can also help you stay motivated. Seeing the progress that you have made can be incredibly satisfying and can help to motivate you to keep pushing forward. Knowing that you are progressing can also help keep you motivated to stick with your fitness routine.
| | |
| --- | --- |
| Dimensions | 13.4" x 0.8" H |
| Product weight | 4.63 lbs |
| Color | Black, White, Gradient |
| Materials | Tempered glass, ABS bottom housing |
| Weighing range | 9 - 396 lbs |
| Units | Kg, Lb |
| Compatible apps | Apple Health, Google Fit |
| Warranty | 1 year |
2. A Treadmill
Treadmills are a great way to get a total body workout conveniently in your basement home gym ideas. They are ideal for those looking to shed a few extra pounds or want to improve their fitness level.
Purchasing a treadmill can be a great way to get started if you want to create a home gym in your basement. Treadmills are a great way to get the cardiovascular exercise you need without leaving the comfort of your home. They are also relatively cheap compared to other fitness equipment, making them an attractive option for those on a budget.
Cheap treadmills typically range anywhere from $200-$500, depending on the features you're looking for. This low price makes them a great choice for those who are setting up their gym and are on a tight budget. Autonomous has good treadmill for sale.
Dimensions
Unfolded: 56.9'' L x 20.4'' W x 4.9'' H
Folded: 32.5'' L x 20.4'' W x 5.4'' H
Item weight
48.5 lbs
Color
White / Black
Materials
Panel: ABS plastics
Power
1 HP
Speed range
0.3 - 3.7mph
Weight capacity
220 lbs
Warranty
1 year
3. An Electric Massager
A basement home gym idea should have at least one piece of physical therapy equipment because it can help you relax and loosen tight muscles, improve circulation, and reduce stress levels. The best equipment in our opinion is the electric massager.
Electric massagers are an affordable way to get a massage without the help of a qualified massage therapist. They are easy to use and can provide a range of massage techniques, from light to more intense deep tissue.
Electric massagers are also relatively inexpensive and can be used in any gym environment. Many models come with multiple attachments, allowing users to customize their massage experience. For example, some massage equipment may come with a heat setting, which can help to soothe sore muscles and improve circulation. Other attachments may allow users to target specific areas of the body.
Overall, electric massagers are an excellent investment for any gym. They are affordable, easy to use, and can provide a range of massage techniques.
| | |
| --- | --- |
| Amplitude | 11mm |
| Intelligent mode | 10 min smart timing |
| Torque pressure | 0~7.5kg/cm |
| Charging time | 3h |
| Battery capacity | 3400mAh |
| Massage gun weight | 1.68 lbs |
| Include | 7 replaceable heads and 5 intensity modes |
| Warranty | 1 year |
4. A Lumbar Traction Device
Lumbar traction has many advantages. Investing in a lumbar traction device is a great idea. This machine can help you to develop strong core muscles and improve your overall posture.
With regular use, you can experience improved mobility, flexibility, and decreased back pain. Additionally, the device can help improve your balance and coordination, strengthening your spine and lower back.
The lumbar traction device can be used as part of a regular exercise routine or as a standalone workout, giving you the flexibility to tailor your exercise plan to meet your fitness goals. With its adjustable settings, you can make the device more challenging as your fitness level increases.
Ultimately, investing in a lumbar traction device for your basement gym can help you to achieve your fitness goals while also helping to reduce back pain and improve your posture.
| | |
| --- | --- |
| Dimensions | 13cm L x 48cm W x 25cm H x 4.55 lbs |
| Warranty | 1 year |
Is a Basement Gym a Good Idea?
A basement gym idea on a budget can be great for those without the space or funds for a full gym setup. Basement gyms are often more affordable to set up and maintain and provide a more private, personal space for working out.
Pros of Having a Basement Gym Include
Cost savings on gym membership fees

Privacy and flexibility in workout times and routines

A space in your home dedicated to working out

Ability to customize the gym to your specific needs

The convenience of not having to leave your home to get a workout
Cons of Having a Basement Gym Include
Cost of purchasing and maintaining equipment

Lack of access to professional advice and guidance

Potential damage to your home's foundation from heavy equipment

Potential for distractions from family or other activities in the house

Lack of motivation and accountability from working out alone
We believe a basement gym idea can provide an enjoyable and effective workout environment with the right equipment and dedication.
Conclusion
With so many creative home gym ideas, what are you waiting for? Get your groove on and get ready to become fit with these basement gym ideas.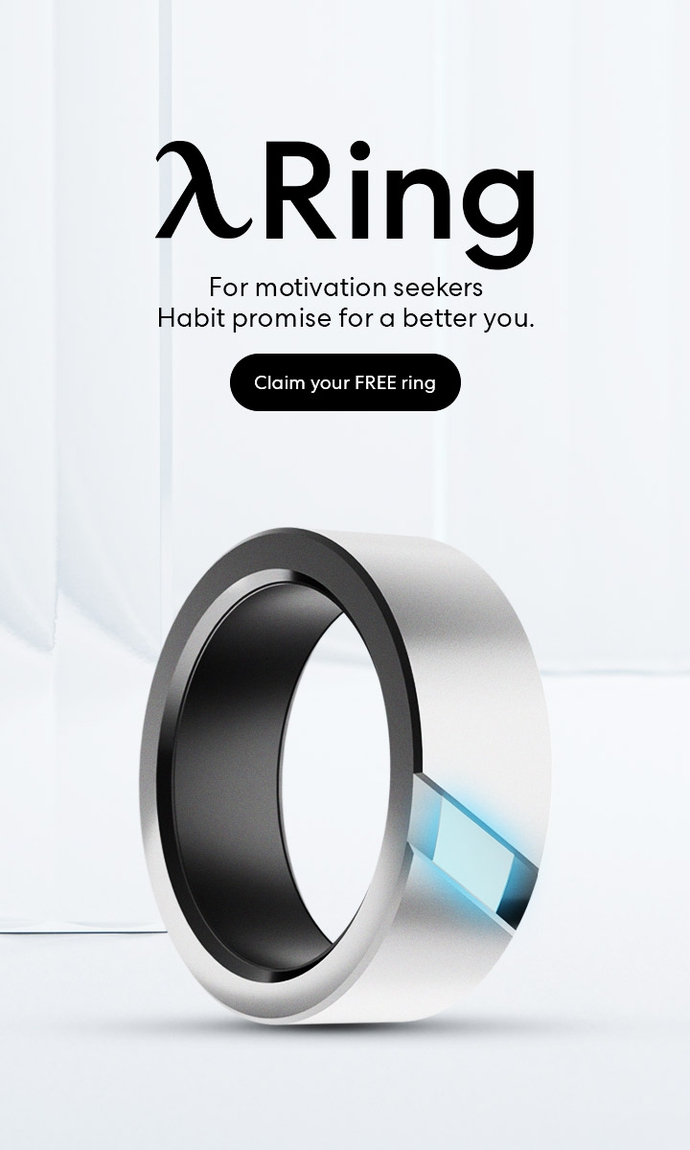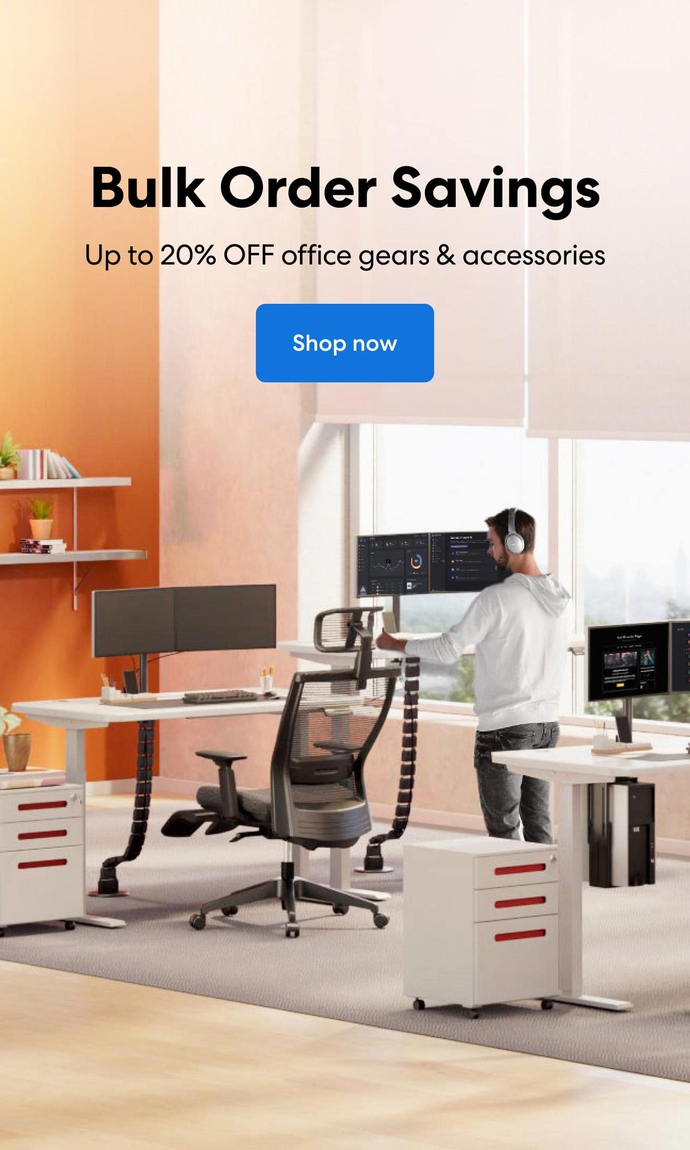 Subcribe newsletter and get $100 OFF.
Receive product updates, special offers, ergo tips, and inspiration form our team.