Workplace Inspiration
Creating Multipurpose Rooms - Flexible Spaces in Today's Home

Autonomous
|
May 31, 2023
341 Views
Are you tired of feeling like your home isn't meeting your needs? Do you want to make better use of the space you have? The secret to creating a functional and versatile home lies in designing multipurpose rooms. 
Whether you have a growing family, work from home, or love entertaining guests, finding space for everything can be a challenge, especially if you live in a small apartment.  
However, it's all about designing a room that can adapt to your needs and lifestyle. With a little creativity and planning, you can turn any space in your home into a multifunctional area that works for you. 
Benefits of Organized Multipurpose Rooms
Are you tired of the mess in your home? Do you feel like you're constantly shifting from one thing to another, never really focused on any one task? Well, have you considered turning one of your rooms into a multipurpose room? 
In short, a multipurpose room is exactly what it sounds like. It's a room that's designed to function in multiple capacities. Think of it as the Swiss Army Knife of your living space. You can use it as a home office during the day and a guest room at night.  
On the other hand, you can transform it into a multifunctional living room – a place where you can lounge, watch TV, work, and entertain all in one space. 
The possibilities are endless with a multipurpose room design. Not only will you save on space and rent, but you'll also enjoy the benefits of having an organized and functional area that's conducive to focus, comfort, and productivity. 
Design and Functionality
Multipurpose room ideas are all about maximizing space and function. Begin by assessing your space, taking measurements, and considering your needs. Next, create a layout that balances function and aesthetic appeal. 
One of the most significant benefits of a multipurpose room is its functionality. You'll be able to use the space for different functions, which is especially helpful when you're short on space. 
Instead of having a guest room that's only used a few times per year, transform it into a multifunctional living room that can double as a workspace.
Organization
Having a multipurpose room can also help with organization. Being organized is key when juggling different functions in a small space. Everyone knows that a cluttered and disorganized area can lead to stress and mess. 
However, having a designated space for each function can eliminate such issues and improve productivity.  
Savings
Another great advantage of a multipurpose room is cost savings. By combining functions into one space, you can save money on rent or utility bills. If you live in an apartment, having a multipurpose guest room can save you hundreds of dollars per month. 
Plus, if you're working from home, having a designated workspace can save money on expensive office rent. 
Focus and Comfort
You will also be able to concentrate better on the tasks you need to complete. Having everything in one place will reduce the need to move from room to room, further cementing your focus and productivity. 
On top of that, knowing you have a space dedicated to work helps eliminate distractions that can restrict productivity. You'll be able to focus on important tasks without interruptions from household activities. 
In addition, a multifunctional room design can provide comfort and convenience for your family and friends to hang out after work or school too.
Unique and Functional Multipurpose Room Ideas
As homeowners, we all dream of having that perfect house that has enough space and functionality for everything we need. 
However, in reality, we often find ourselves struggling to fit all our essential items and activities into limited spaces.  
That's where the concept of a "multipurpose room" comes in – a space that can serve multiple functions and adapt to our changing needs.
With a little creativity and organization, you can transform any spare room or area of your home into a space that serves different purposes.  
Basement/Garage Office
What if we said you don't need a conventional room to create a quiet working space? Basements and garages are great in this instance. All you need is a small desk, a chair, some shelves, and a few storage bins, and voila! You have your own personal workspace there.  
Invest in an office pod if you want to take your productivity a step further. Want a space dedicated solely to working out? There are countless home gym ideas that are perfect for basements and garages.
Corner Nook
If you have a spare corner in your home that often collects clutter, consider transforming it into a comfortable corner nook.  
This multipurpose living room space can serve many functions, such as a reading corner, a TV-watching spot, or even extra seating for guests! By adding some comfortable folding chairs or trunks, you can create a versatile and practical nook that adds charm to your home. 
Dining/Living Room
Looking for a way to combine your living room and dining area while maximizing the space? Then, consider a dining-living room combination!  
This multipurpose room idea is perfect for small apartments or homes where every inch counts. By using smart storage solutions and some simple but stylish organizers, you can transform your living room into a cozy dining space that's perfect for entertaining and relaxation.
Guest Room
When designing a multipurpose guest room, think about functionality and comfort. Use a Murphy bed to save space and add a desk for a home office when the room is not in use. Don't forget about storage - use trunks or under-bed storage to keep clutter at bay. 
What Is a Backyard Multipurpose Room?
This versatile option can serve as everything from a home office to a workout space or even a bar for your backyard parties – but what exactly is a backyard multipurpose room?  
Essentially, it's a customizable pre-built structure that can fit your specific needs. You may have heard of prefab ADUs (accessory dwelling units), office pods, or backyard studios - all of these are different names for the same concept. Prefab ADU structures are often affordable and can be installed quickly. 
Flexibility
One of the main benefits of a backyard multipurpose room is its flexibility. Depending on your needs and preferences, you can use it as a home office, guest house, workout space, backyard shed bar, recording studio, or anything else you can think of. The possibilities are endless! 
When it comes to design, many companies offer pre-built studio units in a range of sizes and finishes. However, Autonomous has the most affordable prefab ADU line, which includes the StudioPod, WorkPod, and WorkPod Lite.  
Alternatively, you can work with a builder or design professional to create a custom solution tailored to your specific needs. 
Productivity
We all know that the COVID-19 pandemic has made working from home more popular than ever before. With a tiny house in your backyard as a multipurpose room, you can create a dedicated workspace that is separate from your living area.  
This not only helps with productivity and focus, but it also provides a physical boundary between work and relaxation.
Entertainment
In addition to being a perfect home office solution, outdoor multi-use room ideas can be great if you want to create the perfect workout space without leaving your property.  
However, it's not just about productivity and fitness. There are countless backyard entertainment ideas you can check if you want to turn the outdoors into a space where you can unwind with your loved ones. 
Transform it into a cozy hangout spot or a backyard shed bar for hosting friends and family members. 
Benefits of Backyard Prefab ADUs
Thanks to their pre-built design, prefab ADUs are a popular choice for homeowners looking to add additional space to their property quickly and easily. They are also a great choice for people who want to avoid the hassle and expense of traditional home renovations and remodels. 
In addition to being affordable and easy to install, backyard multipurpose rooms are also highly customizable. You can choose from a range of designs and styles to match your specific needs and aesthetic preferences. 
As we mentioned before, the Autonomous office pods are a hit among many young and old homeowners now, especially because of how budget-friendly the units are. Plus, the brand offers exceptional customization options, all within a decent price range. 
Organizing a Multipurpose Room
The first step to decluttering and organizing a multi-use room is to separate the items that you need to keep from the ones that you should throw away or donate to charity. 
Assess and Declutter
Before you start organizing, assess what you currently have in the room. Separate the items you want to keep, throw away, and donate to charity.  
This step will make it easier to see what you have and what needs to be stored away. Start by throwing away anything that you haven't used in a year or more and donate items that still have use but clutter up your space. 
Invest in Quality Furniture
One of the most important things to consider when creating a multi-use room is the furniture. Invest in quality pieces that can serve more than one purpose.  
Look for foldable chairs or L-shaped desks that two people can use at the same time. Corner tables are a great option for small rooms since they contribute to those otherwise unusable areas. 
Make Use of Vertical Space
Adding shelves and drawers to your room not only provides a space to store necessary items but also helps you practically use the remaining vertical real estate.  
Organizers and boxes are perfect for separating your belongings and keeping everything in its place. Hanging organizers can be placed on the back of the door or wall-mounted for easy access. Keep essentials like pens, notebooks, wallets, and chargers in them.  
Brighten Up Your Space
White walls and light paint colors can help to brighten up your room, making it feel more open and spacious. 
However, you can also paint an accent wall with bright shades to create a pop of color and add visual interest. Hang a few of your favorite paintings or framed quotes. Mood boards are quite the rage, too, so consider investing in one for your office space.  
An open and airy space can contribute to more productivity and help maintain cleanliness. Ensure that the room has sufficient light sources, including roof to floor windows or skylights. 
Maintain Your Space
Once your multipurpose room is organized, it's important to maintain it. Always store items away promptly, and don't procrastinate on putting things back in their proper place.  
Create a weekly maintenance plan that includes cleaning and decluttering before things get out of control. This will make it much easier to maintain a clean and organized space. 
With the correct layout and furniture, your room can be transformed to fit any ideas that you may have. The key is to keep it flexible! With a little creativity, organizing a multipurpose room can be both fun and rewarding. 
Final Words
The benefits of having a multipurpose room are endless! Firstly, it allows you to focus on different tasks in one space, which can increase your productivity.  
With everything in one place, you'll know exactly what you have and where everything is. Plus, a clutter-free space can do wonders for your mental state, providing a sense of calm and order in what can often feel like a chaotic world. 
Secondly, multipurpose living rooms can provide a separate space for work, which can help you maintain your work-life balance. They can also help you organize and declutter your home, as you can use one space for different purposes. 
In addition, multipurpose rooms can also bring other advantages. They can help you save money, as you won't need to purchase extra furniture or rent additional space. 
You can also create more space in your home by combining rooms that are currently not in use, potentially increasing the overall value of your property. 
However, it can be easy to fall back into old habits and let clutter pile up again. Make it a habit to store items away after use and do a weekly deep clean of the multipurpose room. This will not only keep your space looking clean and organized but also help clear your mind and reduce stress.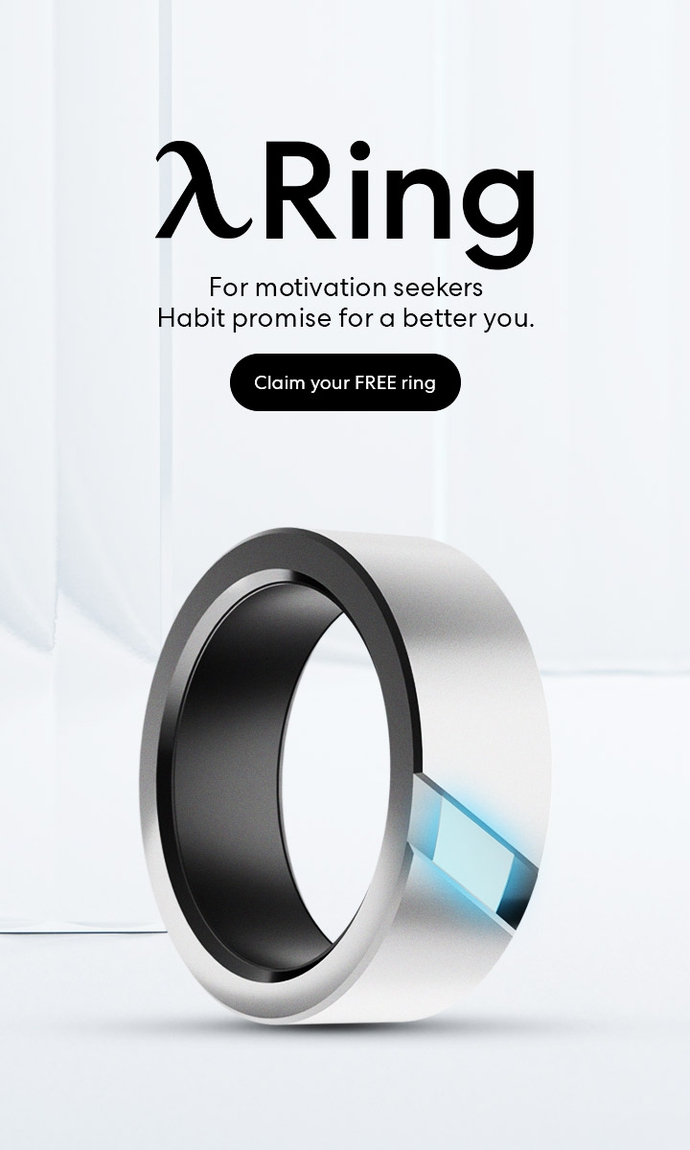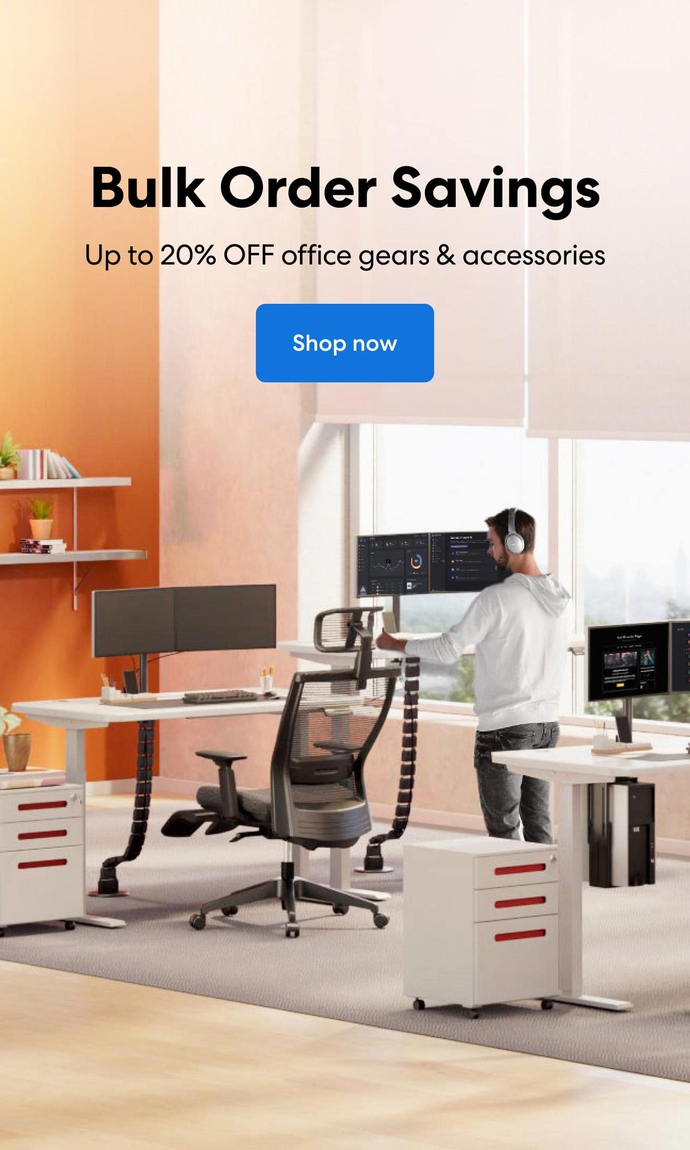 Subcribe newsletter and get $100 OFF.
Receive product updates, special offers, ergo tips, and inspiration form our team.