Workplace Inspiration
Creative Apartment Office Ideas to Boost Productivity

Autonomous
|
Mar 26, 2022
1,298 Views
Working remotely has a lot of advantages: no commuting, more freedom, and it's perfectly okay to wear sweatpants on a video conference as long as you look good from the upper torso. However, this means you won't be able to start your career with the benefit of somebody else previously having set up a home business office for you.
Hence, having a proper workplace in your household allows you to block out domestic disturbances and interruptions while also helping you concentrate on your work. There are several things you could be doing from our apartment office ideas to prepare yourself for future success and ensure you're equally relaxed and satisfied in your work situation, even if you're working from an apartment home office or running a business remotely.
List of Creative Home Office Ideas for Boosting Employee Efficiency
Regardless of whether your home office setup is a spare bedroom or a calm area in your lounge room, the appearance should stimulate creativity and assist you in getting your job done. Therefore, we have listed below some of the most elegant apartment office ideas for you to choose from.
Alter Your Lounge Room Layout
By rearranging the office equipment in a small apartment, you can easily produce the area required for a home office. You can place the couch against the widest wall and the table directly next to the glass window to accomplish the task. It will make the space in the middle of the floor feel spacious and breezy rather than tight and congested.
Sit/Stand Desktop
Sitting on your posterior each day is bad for your health. Turn an empty hallway into a clinging, bar-height workstation, which you can use while standing up with some affordable wood as well as great value shelf mounts. Lift a folding chair when it's time to relax.
Turn a Storeroom into a Home Office
Allow your industrial decorator to choose a compact, low-profile workstation to maximize the space with some apartment office decor. The shelves above it will be used to store books and a printer in the future. Tangerine paint will add a splash of vibrant color to the corner. The best thing is that closing the door keeps the workspace out of mind whenever it's time to leave.
Room Separator Curtain
A duvet or a curtain can be used as a makeshift room divider to create a niche for your remote office. The cloth "wall" will run the entire length of the room. It will ultimately divide the workspace from the lounge room when closed.
Clever Office Corner
Features that maximize space allow any rental apartment to feel wonderfully spacious. A handful of shelves may transform a fragment of space into a small apartment office.
Make a Vibrant, Light Impression
Try ensuring your fluorescent lights aren't causing you any discomfort. If the illumination is insufficient, you could replace the bulb. Therefore, utilize lamps in addition to or instead of ceiling lights to facilitate the ideal lighting. Smart bulbs are a great source of very modern apartment office ideas. They allow you to carefully control what intensity or what kind of light they radiate.
Improve Your Overall health
For individuals who spend long hours at a PC, neck and back pain becomes a serious issue. But just because you work remotely does not mean you shouldn't pay attention to this. Lift your display to head level, even if you're using a MacBook or a monitor. You won't have to tilt your neck and keep straining on your spine if you do it this way.
Have Enough Workspace
Whenever you take a seat at your computer, you would like to stay focused on your task without being distracted. As a result, make sure you have quite enough room at your workstation for all of your appropriate tools. Try removing any documents or devices that you do not use regularly.
Use Shelves, Containers, and Cabinets: You might have a bookcase or a collection of cupboards that you can repurpose, but if not, you could then buy new things or look on the internet for refurbished products. If you're particularly crafty, you might even build storage out of inexpensive or free items like planks, cement blocks, and plywood sheets.
Establish an "Office" Even if You Don't Have Much Room
If the room is limited, don't constrain yourself to work on the couch. It will be difficult to unplug and relax since the lines between professional and personal life will be blurred. It is indeed bad for your health in the long run. Alternatively, set aside space at home to serve as your workplace. That might be a lounge room, spare bedroom, dining space, stairwell landing, or perhaps even the corridor. Ensure it's somewhere you can get up from, even though it's only very few meters away.
Bring Some Greens into Your Office
Adding a plant to your apartment home office will not only revitalize the space, but it would also benefit your health and increase the quality of the air. Plus, possessing another life form in your workspace at home makes it less impersonal, which is why many employees who work from home enjoy having a pet around. Buy a calm lily, tarantula plant, aloe flower, as well as a snake plant when you're not a greenhouse bothered. 
Personalize Your Workspace
Here is one of the most important apartment office ideas. Owning a space that you appreciate can help you think like a businessman. It's not all about aesthetics for great home office design concepts. They must include useful components. A whiteboard or chalkboard beside your workstation, for instance, will revolutionize your to-do checklists if you always have a list of all the things to accomplish.
Conclusion
Even if you're a true professional who's been working from home for a few years or a beginner who has just been starting, getting the inspiration for a decent and valuable workday from home may be a struggle for everyone. Creating a separate workstation within your home is the first stage to completing tasks (and a guaranteed path to success). Above are some of the most important and interesting apartment office ideas that you can note down and start building your own home office now!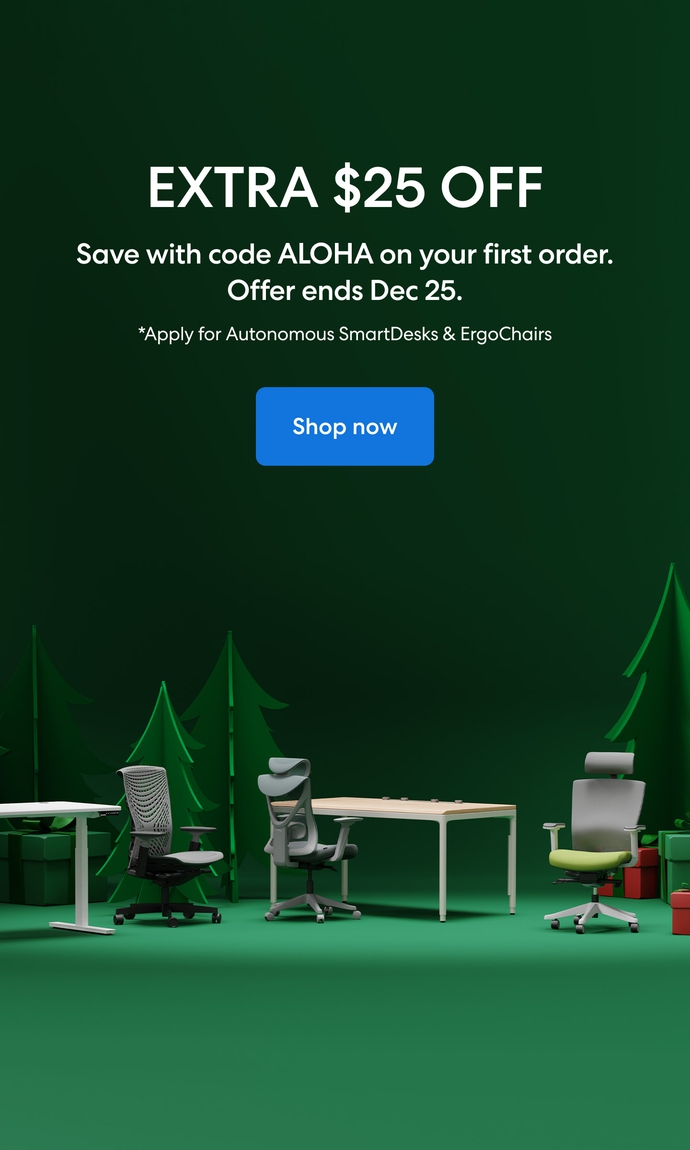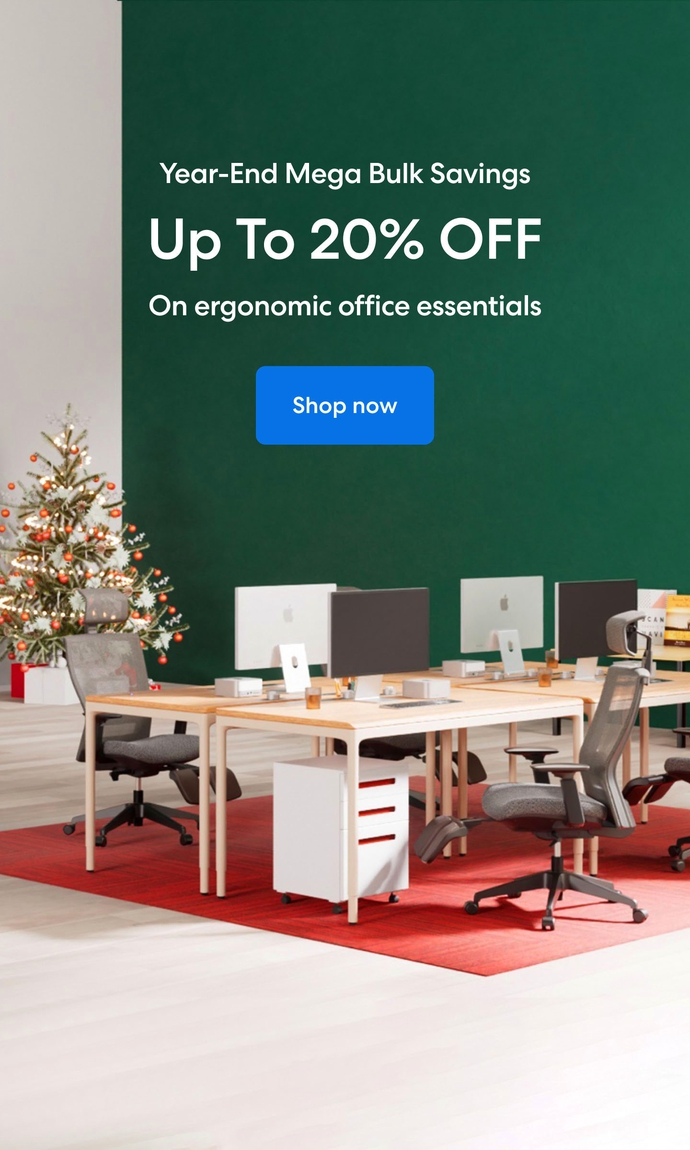 Subcribe newsletter and get $100 OFF.
Receive product updates, special offers, ergo tips, and inspiration form our team.