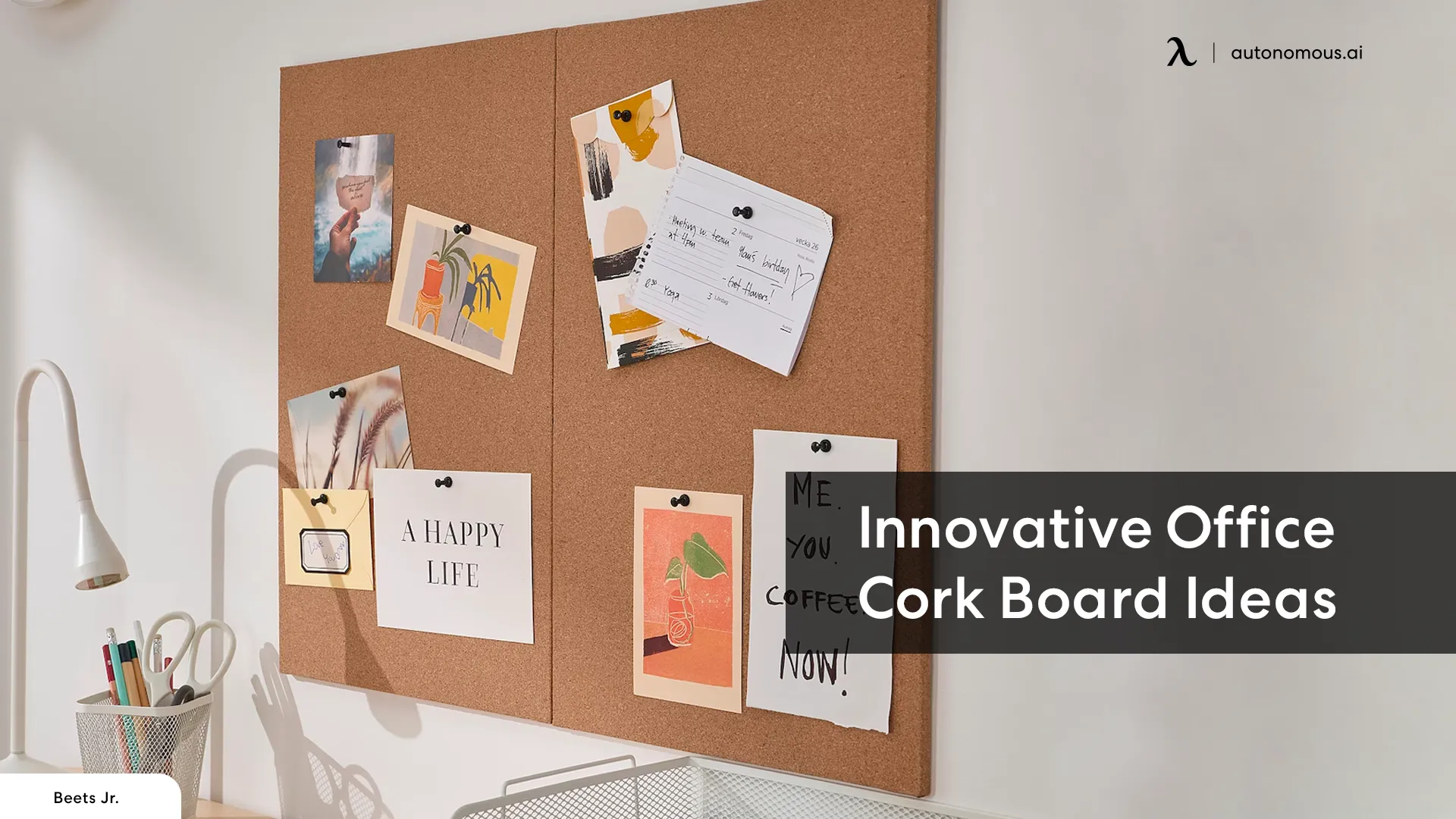 Workplace Inspiration
Boost Productivity with These Creative Office Cork Board Ideas

Autonomous
|
Jun 20, 2023
915 Views
Your office space can directly impact your performance and productivity at work. A stimulating work environment can increase your efficiency and help you achieve your goals more effectively. There are several ways to improve your office space, e.g., adding comfortable furniture, using organization tools, including an office cork board, and many more. Cork boards can add a cute and useful element to your space. Cork boards can be customized in different ways that can deliver several purposes.
You can showcase your taste and preferences through your office cork boards. Having your personal touch in your space makes it feel more homely. The article has listed some creative wall cork board ideas to inspire you.
Creative Office Cork Board Ideas
1. Planners and Lists
One of the most popular office cork board ideas includes adding planners and to-do lists. This can bring a lot of utility to your home office setup as it will help you remain organized. Planners remind you of your tasks and duties and are also good for staying disciplined. A cork board can help you hang all your planners on your wall, which will always remain in sight, making it more functional. A cork board containing planners can help you stay sorted as you work. Having a list of your pending work in front of you is always a good idea as you are less likely to forget the tasks at hand this way.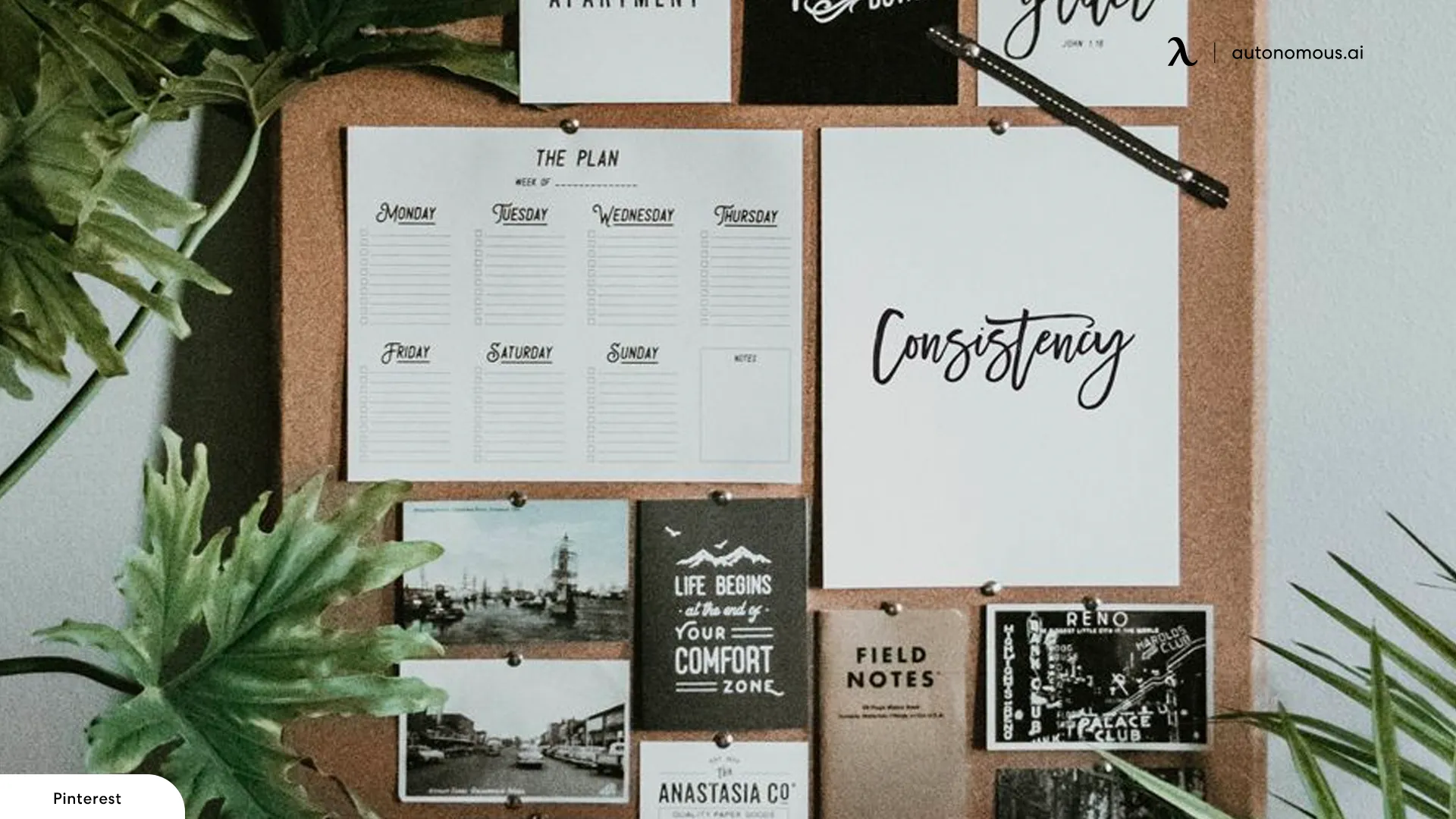 2. Personal Pictures and Notes
 Personalizing your office space can give it a more wholesome and homely element. You can add a personal touch to your office décor by including pictures of your friends and family on your cork board. Such DIY cork board ideas are easy to execute and can substantially add to the appeal of your office space. Having pictures of familiar faces around your office can also make you feel more comfortable and add a lively touch to your space. Notes of encouragement from your loved ones can also be pinned on these cork boards, which can help keep you motivated as you work.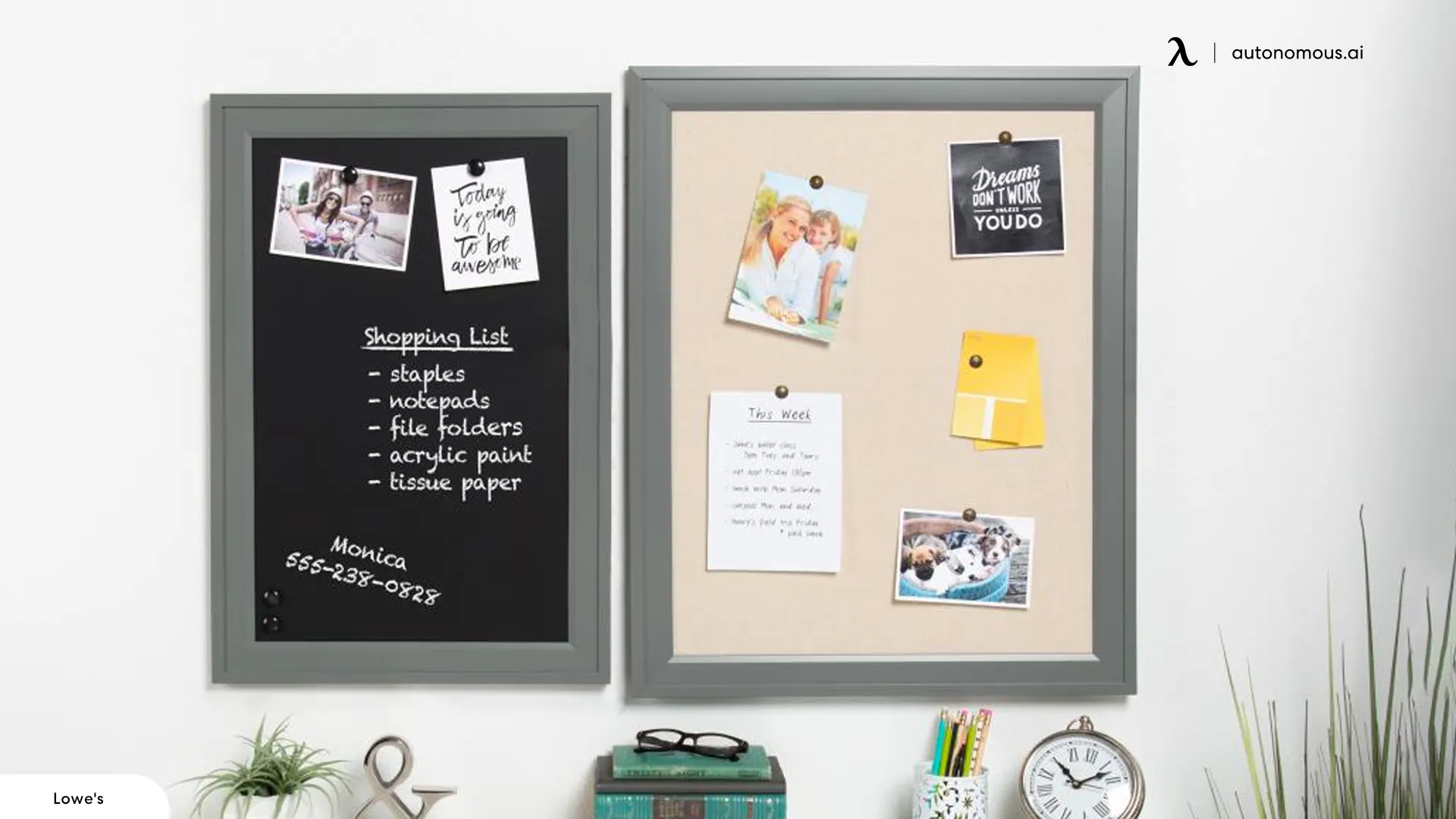 3. Decorative Designs and Patterns
There are several decorative cork board ideas that you can use to customize your office space. One of the ideas includes adding decorative and aesthetic designs to your office cork board. Having a series of patterns and colors on your wall can break the monotony of your space and add more life to it. You can choose the designs based on your taste and preferences. This is a great option if you are looking for creative office décor ideas.
4. Reminders and Messages
Furthermore, when it comes to cute cork board ideas, you can add reminders and important messages to your board with the help of colorful notes. Reminders can help you stay on top of things. E.g., if you have several tasks scheduled for the day, you are more likely to execute them timely if you have a reminder. You can also paste messages from colleges that you need to remember on your office cork board. This type of office wall décor can offer great utility.
5. Souvenirs and Memorandums
If you enjoy collecting souvenirs and memorandums from your travels, experiences, and interactions, you can incorporate those within your cork board. This is an incredible option if you are seeking aesthetic cork board ideas. Souvenirs can include photographs, magnets, charms, keychains, etc. You can attach these to your cork board and create an effective memorial within your office space. This is one of the finest office setup ideas, as it is a cute reminder of all the memorable times that you have had. Positive and stimulating memories like these can increase your productivity as they can act as mood uplifters.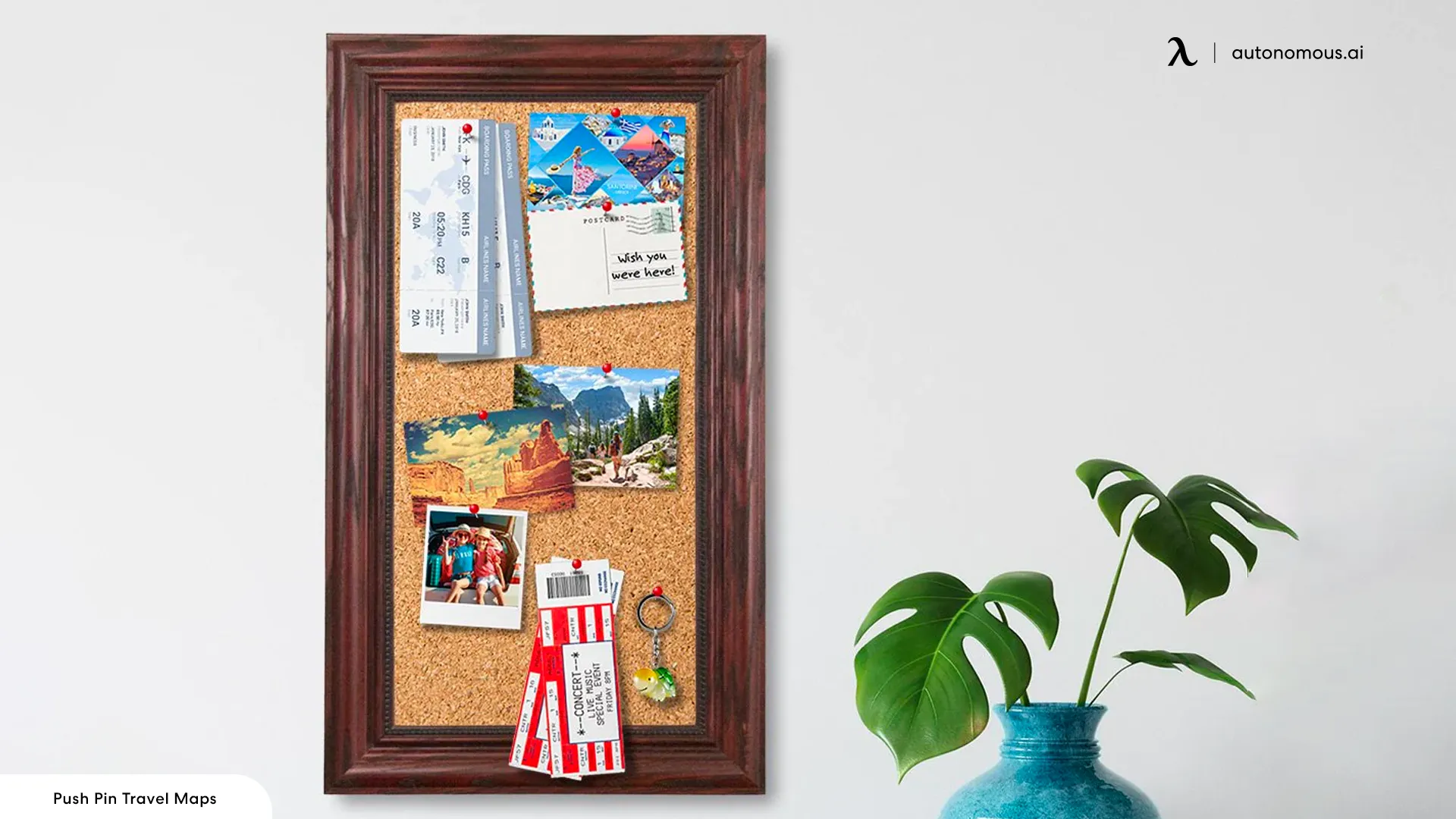 6. Motivational Quotes
Words of encouragement are always a good way to keep yourself driven to work harder. You can print out some of your favorite motivational quotes and paste them onto your office cork board as part of your desk setup. This way, whenever you sit down to work, you will have motivational words to help you remain productive and efficient. Motivational sayings also help you stay focused if your mind wanders, and they can prevent unnecessary procrastination and help you achieve better results.
7. Arts and Crafts
There is a large range of elements that come under arts and crafts. You can include paintings, sketches, random doodles, and other artistic pieces on your office cork board. Such elements can make your space livelier and quirkier, reducing the seriousness and intimidation that can come with an office space. Art is also known to add a calming effect to your space and is a good remedy for stress relief. If you are not artistic, you can have your friends make something for you or use the internet to find pieces that align with your taste.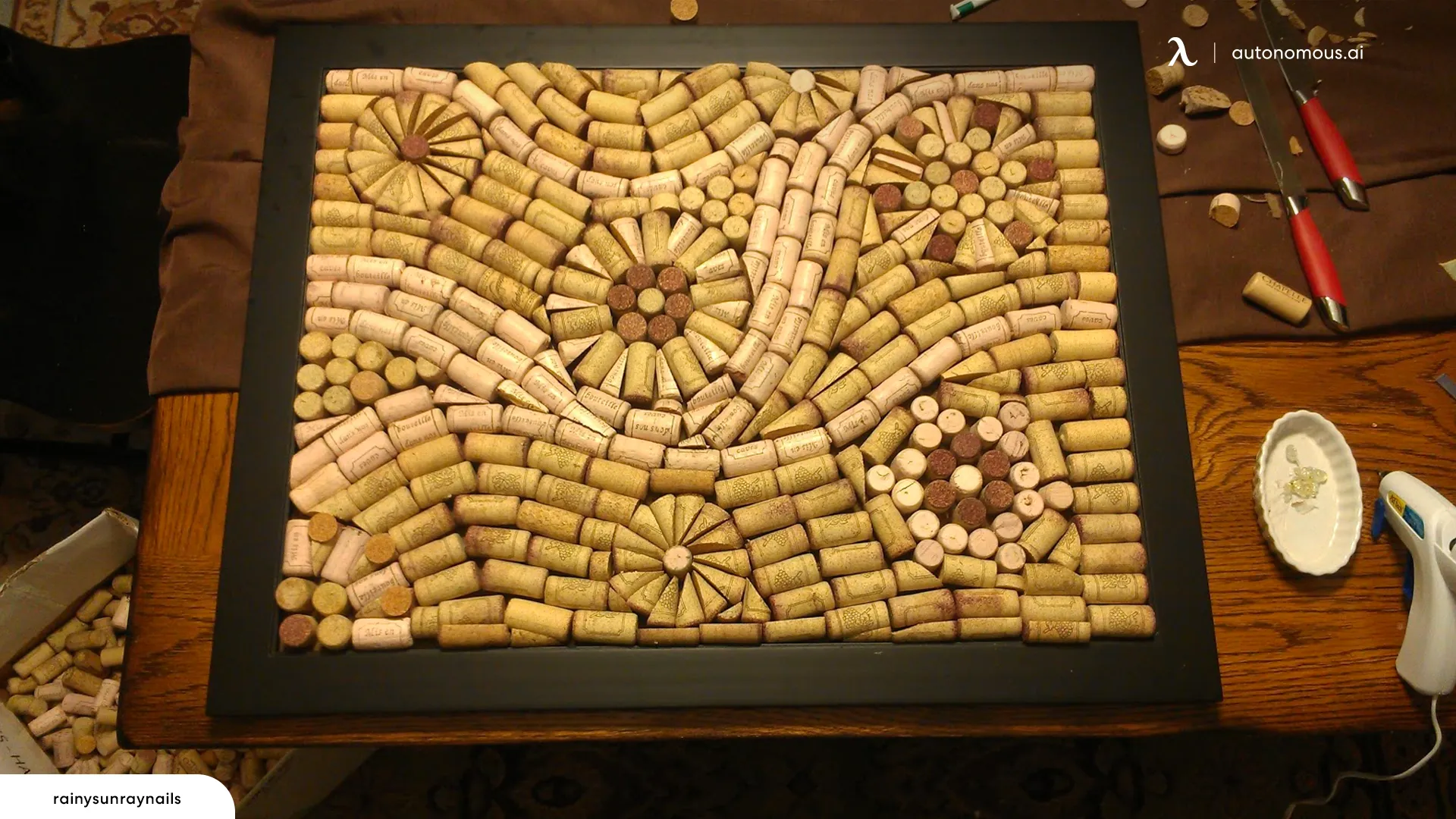 Conclusion
To summarize, your office space should have elements that can create a stimulating environment to increase productivity. There are several different office décor ideas that you can look into to help you enhance your space. One of these ideas includes adding an office cork board to your space. An office cork board can allow you to create various aesthetic and useful elements that can improve your space and create a healthy work environment.
To help you effectively design your office space, we have listed some interesting office cork board ideas that you can incorporate to make it more visually appealing and to help keep you motivated as you do your work.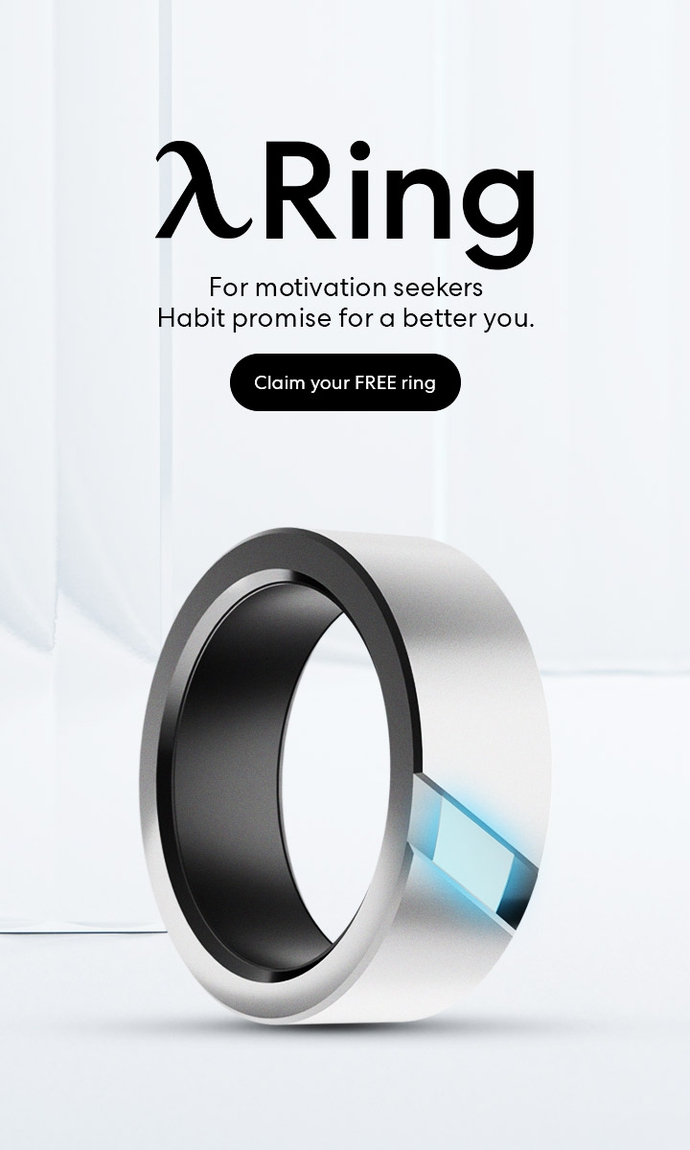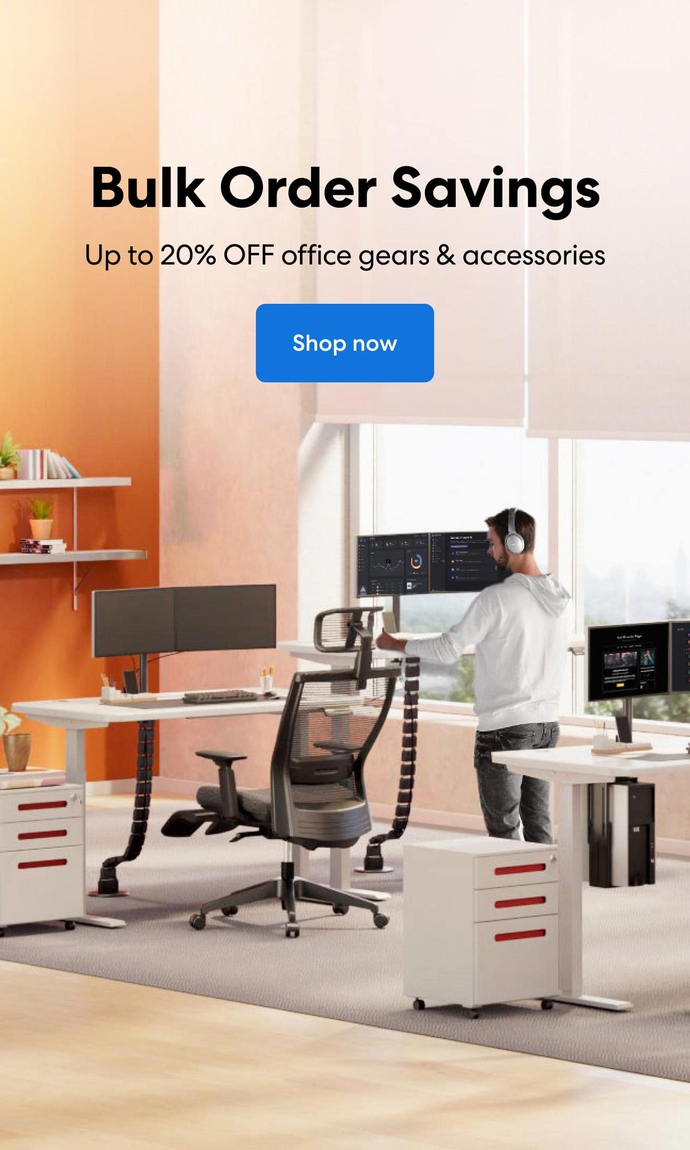 Subcribe newsletter and get $100 OFF.
Receive product updates, special offers, ergo tips, and inspiration form our team.