Workplace Inspiration
15 Best Decorating Office Ideas in 2022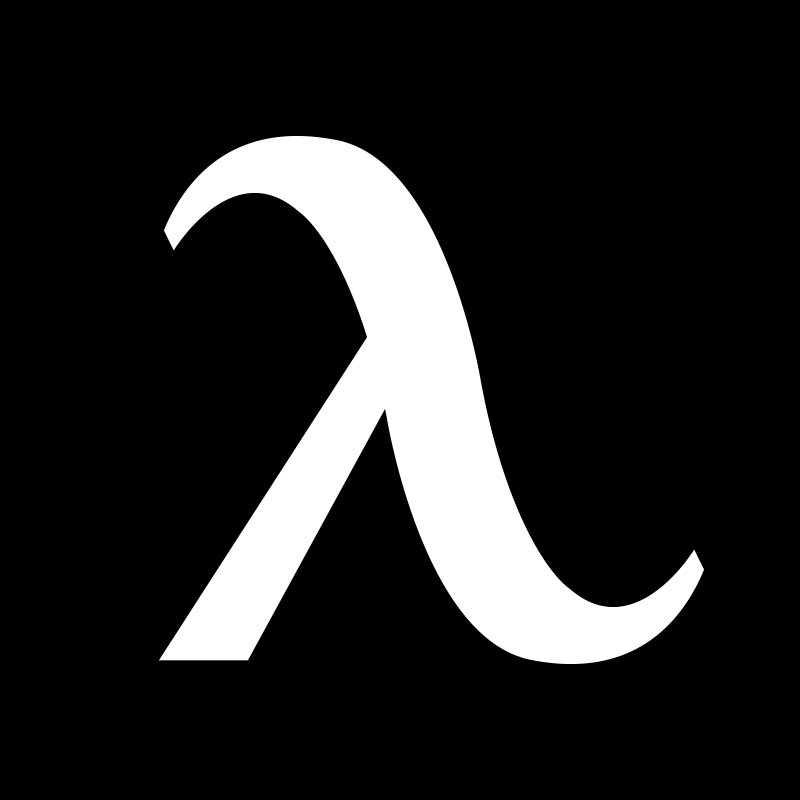 Autonomous
 | 
Feb 26, 2022
Decorating office spaces is as exciting in 2022 as it was last year. There's an incredible number of office accessories and professional office decor items to choose from, which expands the creative and functional ideas. In fact, this year, we can see office space decor ideas boasting aesthetics while creating a productive environment for the employees.
"How to decorate office areas" is one of the most asked questions since offices exist. A proper furniture arrangement, practicality, comfort, and workspace organization for a certain number of people are some of the essentials that designers have to have in mind when decorating office spaces.
Office designs' main purpose is to increase efficiency, creating a comfortable space no matter if you need a home office setup or a professional office decor. Organized workspaces make employees want to work for that company, feeling at home instead of just waiting for the shift to end.
15 Tips to Decorate Your Office for Both Productivity & Aesthetic
There are many challenging decorating ideas that we've added to this list, following the ergonomic furniture trends, allowing for the most efficient work of each employee.
Tips for Decorating Your Office at Work
1. Transformable Offices
In 2022, we can see convertible offices as the most wanted trend, even though this practice has been seen since a few years ago when the pandemic started. Since many people are working from home, offices entirely changed their look into transformable spaces that adapt depending on the company's needs.
Decorating office spaces with convertible features is cheaper than steady office settings, while it also allows an employee number to increase by 30% when needed.
2. Furniture Essentials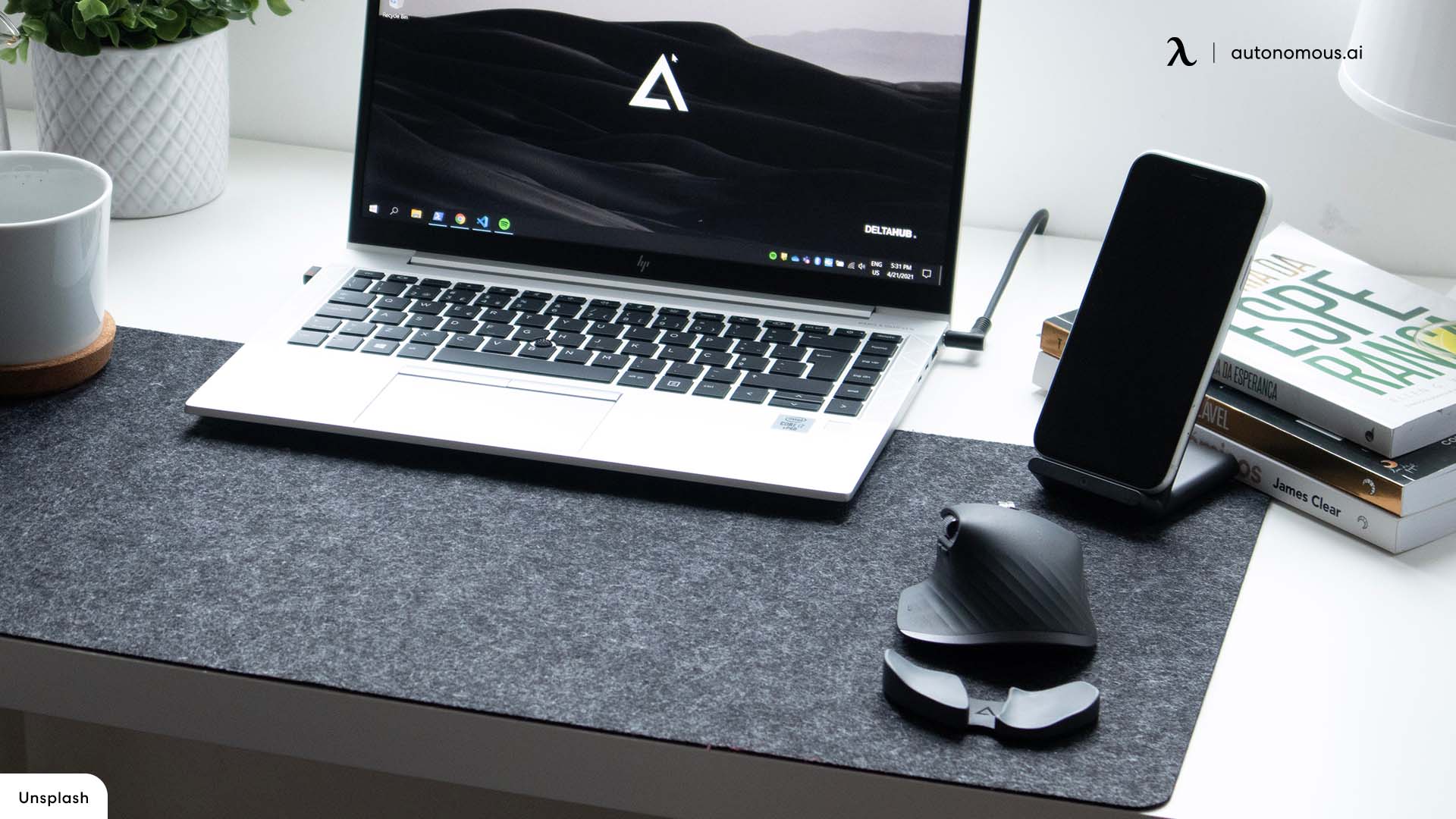 Decorating office spaces requires a careful choice of ergonomic furniture and desk decor, including an ultra-wide LED desk lamp, an under desk cable tray, a Deltahub Carpio, and even an ergonomic wrist rest. Besides these office accessories, all office space decor ideas must include SmartDesk and ErgoChair for optimal effectiveness and productivity of the people working at the office. The anti-fatigue mat is another extremely useful office accessory for boosting leg circulations of the employees who spend a long time standing.
In 2022, decorating office spaces is all about comfort mixed with functionality and practicality. Ergonomic office furniture is the core answer to all your doubts on how to decorate office spaces.
Pros
Better Back Posture – Ergonomic furniture, especially the ergo chairs are aiding office workers with back problems while preventing the ones with good posture to stay healthy.

Improved Comfort – Being comfortable while sitting at a desk for prolonged hours is the key to increased focus.

Additional Padding – Ergonomic furniture boasts additional padding, which creates a comfortable solution for any type of office furniture.

Cost-effective – Although it doesn't seem true, ergonomic furniture is cost-effective in the long run as it lasts five times longer than conventional office furniture.
Cons
High Maintenance - Ergonomic office furniture can have high maintenance costs as the replacement parts for each piece of furniture have elevated prices. However,

ergonomic office furniture is long-lasting, offering many years of impeccable functionality.
3. Noise Cancelation
It's uncomfortable to work when there's noise around. Soundproofing is another essential thing to consider when decorating office spaces. First of all, make sure you provide quiet zones for meetings and concentrated work while soundproofing the rest of the office spaces for improved focus and efficiency of the employees working in the other office spaces.
4. Smart Offices
Living in a digital era allows office decorations to take an entirely new approach when it comes to implementing modern technologies in the office interior. Minimizing the contact processes at workplaces is the primary concern of the new office layouts, adding advanced applications for movement tracking and elevator calling systems for reduced traffic at one spot.
Smart office decorations include:
Replacing conventional doors with automatic ones, using sensors and facial recognition

Use sensor flushing system in bathrooms

Avoid vending machines, include food delivery instead
Pros
Better use of office space

Attracts and retains employees

Actionable utilization insights

Short time to repair

Improve the well-being of the staff
Cons
More costly than conventional office assets – High tech office amenities have fairly higher prices than traditional office settings.
5. A Home-Office Setup
Whether at home or your company, you can still have a home office setup. Anything from office wall decor and lighting to carpets and bookshelves makes for a perfect home atmosphere for calm and comfortable work. Modern office decorations remind of home studies, providing a warm touch for the employees while boosting their productivity.
6. Green Office
On the list of best decorating office ideas in 2022, we can't skip the green office design, boasting plants, organic fabric, and natural lighting. Placing decorative flower pots with plants around the office so that it won't disturb the movement and adding hanging plants in the common areas are only some of the ideas to cheer up the working space.
Add organic fabric cushions dyed in vivid colors for a work-friendly atmosphere and give every employee an assignment to take care of one plant while on a break. Distracting the thoughts from work will boost employees' creativity even more.
Pros
Creative and cheerful working environment

Gives employees a chance to distract their minds while on a break

A modern and environmental-friendly look of the workspace

Adding beauty and natural touch to the office
Cons
Plants can be demanding if not positioned in the right spot.

Too much watering can cause leaks and damage the office floor

Plants attract bugs, so there might be a spider or two in the office

Regular maintenance
7. Decoration of the Reception Area
Every company or working office has a reception area where clients first enter. Usually, the reception counters have a rigid, square shape with sharp corners, while in 2022, this trend changes, adding oval-shaped reception counters. Ergonomic furniture, such as ergonomic chairs, is a must even for the reception area as people need to feel comfortable whether they're clients or employees.
8. Decoration of Conference Halls
In the same case as the reception, the conference hall needs to have a round center table, knowing that's the basic furniture for this part of the office. The reason for this is that round shapes offer a friendlier look, making people feel comfortable with equal opportunities during conferences.
Lively colors and office wall decor can add up to the conference hall decoration, making it a favorite place for every type of official meeting.
9. Decoration of the Office Relaxation Area
Employees spend a good part of the working day in the relaxation area, which most often is a kitchen with a coffee machine, fridge, and dining area. The 2022 decoration ideas focus on the comfort of the office workers, suggesting natural lighting, cheerful colors, and comfortable armchairs for relaxation and quality resting time while on a break. Flower pots and cushions are a super welcomed part of the relaxation area decoration, while the wall art depends on the design of the rest of the office.
10. Decoration of the Working Area
The working area is the most important in every office, thus, it needs special attention when decorating. Unlike the vivid colors of the recreational area, the workspace must have beige, gray, or sandy tones that help boost the mental potential of the employees.
Open spaces are the most common layout of workspaces; however, each employee has a right to acquire a personal working area, divided by the rest with soundproof mobile units that are easy to move around the office.
Ergonomic furniture is a must for this part of the office too, knowing that the employees spend most of their time sitting at a desk. There's nothing worse than having an uncomfortable chair while typing all day long. Ergonomic office chairs change the way people do their job thanks to the anatomic preciseness for ultimate back support.
Before you start considering trendy office designs for your working space, here are some tips for decorating your office at work that will help you improve employees' efficiency.
Focus on the business purposes and the communication between the employees before choosing the office design.

The layout of the office should depend on the interaction between the departments of the company. The more communication there is, the more open space you need.

Consider having both open and closed spaces. Team members often feel more comfortable and confident working in smaller units rather than with everybody else in an open space.
What Are the Trending Colors for Office Interior in 2022?
There's no doubt that yellow is the preferred color for this year's office interior decoration, especially for relaxation and reception areas. On the other hand, the working space of the office must have more subtle tones that stimulate brain work and enhance focus. These colors include sandy beige and grey tones that inspire calmness, creativity, and safety.
Why Are Office Colors Crucial for Work Efficiency?
Color is very important in decorating office. According to scientific research, each color has a different effect on the human brain. We produce different energy levels by seeing different colors. While neutral colors such as sandy beige, light grey, and ivory boost mental clarity, colors like yellow and orange boost happiness and raise energy. Depending on what kind of company you're trying to decorate, you can choose the colors accordingly.
11. Japanese Style Office Decoration
Open space lovers must consider Japanese-style office decoration as it doesn't support any space divisions whatsoever.
The head person sits in the middle of the office, overlooking the employees, while everybody else has their place around, no privacy guaranteed. Ergonomic office furniture is a must in this office design, choosing neutral colors, ergo chairs, and SmartDesks for all the employees.
12. Paired Tables for Decorating Open Space Offices
Paired tables are another trendy design for open space offices for 2022. Although people tend to be separated from each other as much as possible, some offices prefer having the employees close to each other divided by a transparent Plexiglas addition, while they can still communicate and exchange work-related information and tips.
13. Panoramic Windows as Part of Office Decoration
Depending on the location of the office, panoramic window views can be easily considered a part of the office interior, no matter how strange that sounds. Overlooking the New York skyscrapers is almost as good, if not better, than any wall art or painting. Employees need as much natural light as possible during working hours, so the 2022 office decoration ideas include many panoramic windows suggestions for any type of office.
Why Is Natural Light in Offices Necessary?
Natural light doesn't affect the vision as artificial light, making office workers feel more comfortable and in a home-like environment that helps them boost their productivity.
14. Magnetic Marker Board
One of the best office space decor ideas is to add a magnetic markerboard where people can attach notes, posters, or graphics that will decorate the office at work while being practical at the same time. You can hang one large magnetic marker board if that's your preference, while a few smaller ones will give a cozier touch to your office.
15. Natural Wood Shades
As one of the most popular 2022 office decor trends besides all the colors we've already mentioned, we have natural wood shades that emit a feeling of warmness and home comfort.
While white porcelain floors look clean and shiny, they also resemble hospital floors, giving a cold feel to the employees. Natural wood shades create a family-like atmosphere in the office, which is crucial for employees' productivity and efficiency.
Conclusion
In 2022, we have a myriad of office space décor ideas that are both aesthetic and boost productivity. If you want to decorate your office at work, it can be one of the most challenging tasks, keeping in mind that the office is where people spend most of the time of the day. Follow our practical tips if you're planning to decorate or remodel office spaces, making sure your employees feel safe, comfortable, and with enhanced mental clarity.
Hey, you have special pricing through your company.
Get exclusive rewards
for your first Autonomous blog subscription.
WRITTEN BYAutonomous
We build office products to help you work smarter.
Coming at You Live from Autonomous' Social Media!