Upgrading your gaming experience comes at a great cost. It's not just about the right games or the expensive versions of older games, but the entire gaming setup, from the right chair to the proper desk, the perfect keyboard, and the real MVP, the perfect gaming monitor, plays a huge role. When it comes to gaming monitors, you will find options between a curved and a flat display, and choosing the right one between the two is the real deal.
Many people prefer a curved monitor for gaming because of its curvature, which grants a fully immersive experience. While these monitors are expensive compared to the same size flat screens, you can find a good curved gaming monitor Black Friday deal easily. This article will help you pick the best curved gaming monitor Black Friday deal for you.
Top Curved Monitor Deals on Black Friday 2023
An average desktop paired with a high-power CPU is a waste of power and your computer's efficiency. With the right monitor screen, you can enjoy the full benefits of a powerful computing system and deliver quality in your work or even games. Curved monitors are well known in terms of improving experience when it comes to gaming. From ultra-wide curved monitor Black Friday deals to regular-use curved screens, below are our favorite deals you can take advantage of this Black Friday.
1. Acer Nitro 27 Inches Curved Screen
Solid performance packed at an affordable price! The Acer Nitro 27 is worth all the praise, and it comes greatly under your budget at your favorite stores. It has a fast response rate, which makes fast-paced action games competent. Other than that, the narrow bezels and 1500R screen curvature provide just the right immersive experience. Though it is already priced very reasonably, you can also find a good deal for Black Friday.
2. Acer Nitro ED270R
Another one from the Acer Nitro collection, but cheaper! Yes, the price does get lower than the previous Acer version without getting dull on quality. This monitor screen is as great as the Acer mentioned above option, but there is a slight difference in Refresh rates. So, if you want a monitor screen that doesn't cost you a lot but is good for average gaming performance, then this is the one.
3. Samsung Odyssey 24 Inch
When looking for the best Black Friday deals, you will find the Samsung Odyssey making most of the lists. An affordable option in the line of curved screens, this monitor delivers excellent quality and fine screen display. It has a fully immersive viewing angle and will help you enjoy high-quality videos and games.
4. Corsair Xeneon Gaming Monitor
The Corsair Xeneon Flex appears to have everything. In addition to having a 45-inch screen, an OLED display, and a quick 240Hz refresh rate, it can switch from a conventional flat panel to an 800R curve. The best part is you can manually bend the screen to form a curvature and even straighten it to enjoy the benefits of a flat display. With all this and many more amazing features packed, the Xenon gaming monitor is indeed a high price to pay for. But on Black Friday, you can expect to find a good deal on it.
5. Dell 32 Inch Curved Screen
The 32-inch screen offers plenty of room for your big video games to be displayed proudly. This Dell 32-inch screen is no less when it comes to a fast response rate of 144Hz, a 1440p panel, and all that at a very fantastic price. Indeed, a good catch this Black Friday, the Dell 32-inch curved screen becomes the epitome of freshness for most gaming setups.
How to Choose the Best Curved Monitor for Your Gaming?
Once the debate for curved vs. flat monitors settles, there comes the need to understand the technicality involved in purchasing the right monitor screen for you. No matter whether you opt for a flat screen or a curved screen, it is indeed important to take note of a few factors that help you make the right choice. Below is a brief buying guide so you can select the best-curved gaming monitor deals this Black Friday.
Monitor Size
Monitor sizes play a vital role in making or breaking the experience of the user. This is to remember that a curved monitor screen needs to be larger than a flat display, and a curved screen of the same size as a flat-screen will not offer a similar amount of wide display. This is because the curved sides of the monitor take up the dimensions, and the rating isn't utilized in increasing the view of the screen diagonally. So, if you are opting for a curved monitor, there is a good reason to opt for a larger screen size, as smaller curved monitors don't give that good of an experience.
Viewing Angle
The viewing angle of a monitor screen which is also known as monitor curvature are curica features to consider when talking about curved displays. These characteristics determine the display's optimal viewing distance and angle. On a monitor, the rating 'R' stands for this number. The curve will be less vivid and require more distance between the user and the monitor for good viewing the bigger the number.
Resolution
For any type of monitor screen, screen resolution is of huge importance. The greater the number, the better. Though screens with higher resolution are also costly, hence the reason we recommend you wait till the Black Friday curved gaming monitor deals only. When it comes to gaming, 4K resolution is the ideal tag to go for, even though the price tag becomes heavier with a 4K rating, too.
Refresh Rate
The refresh rate for curved monitors functions the same way it does for straight displays, just like it does for resolution. The majority will have a refresh rate of 60Hz, which is a commercial standard and more than sufficient for the majority of consumers. Higher refresh rates, such as 144Hz or higher, may be required for particular sectors or high-end gamers, although they are sometimes quite expensive.
Summing Up
While curved monitors have not yet been made for every gaming or work setup, they are indeed competent when it comes to quality display and more coverage for the viewer. You may enhance your viewing experience, boost productivity, and lessen eye strain by switching to a curved computer monitor. Except for curvature and viewing angle, the specifications of curved monitors are comparable to those of straight screens. These features may be quite helpful when choosing since they will reveal the best viewing angle for every display.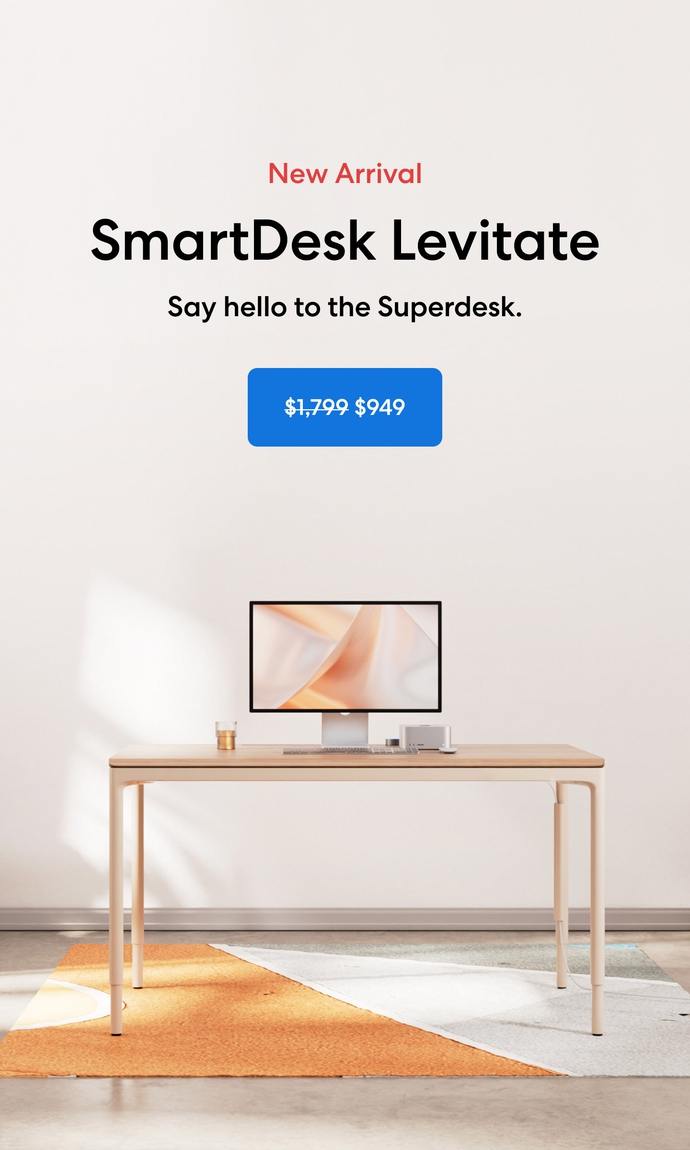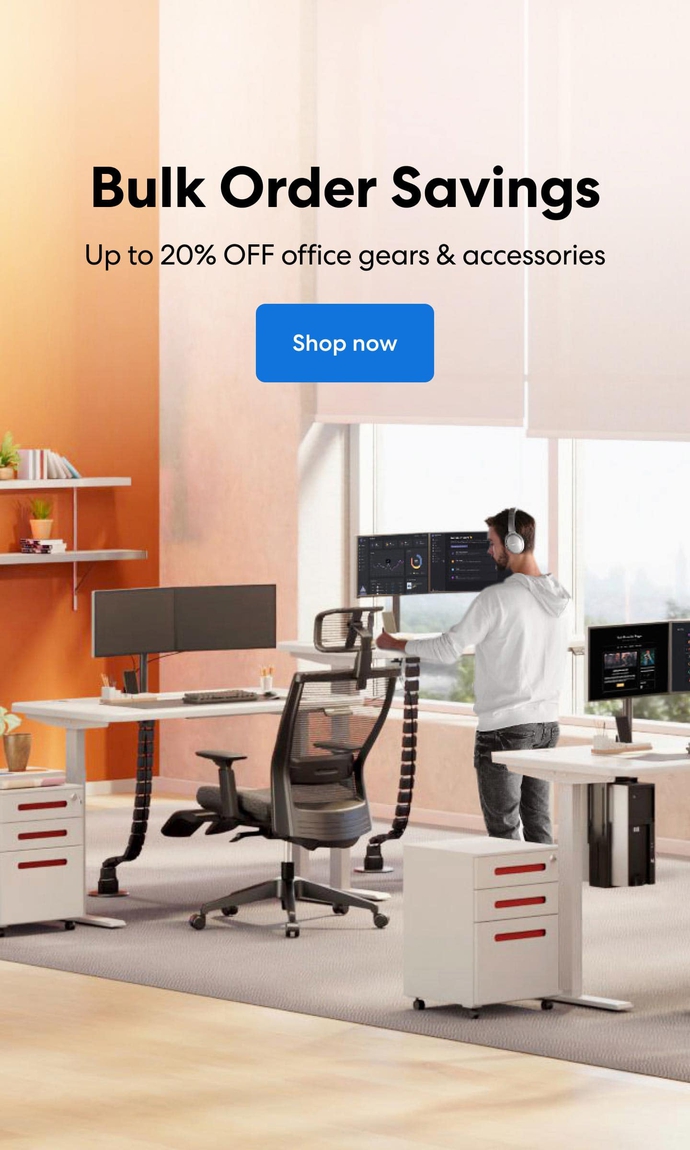 Subcribe newsletter and get $100 OFF.
Receive product updates, special offers, ergo tips, and inspiration form our team.