Smart Products
Finding Your Perfect Fit: Customizable Office Chair Headrests for Personalized Comfort

Autonomous
|
Aug 22, 2023
1,193 Views
An office chair headrest is possibly one of the most crucial parts of it. However, many people don't consider it when buying furniture for their workspace. In this article, you'll learn what you must know on the topic, and by the time you finish reading, you'll be able to make more accurate shopping decisions. 
What Are Chairs with Customizable Headrest Options?
A chair with a customizable headrest is an innovative sitting option that prioritizes your health and comfort. 
These furniture pieces are designed to adjust to different body types and preferences, so you can find what fits your needs and desires. With a headrest for a chair, you'll be able to adjust its tilt, depth, and height and ensure it's perfect for your head and neck. 
The headrest attachment for an office chair is a cutting-edge feature that takes relaxation and comfort to the next level. Plus, since you can customize it, it doesn't matter if you're small or big - you'll get the support you need.
If you're sitting for a long time, you must guarantee you're always comfortable. Ergonomics are key because it helps you care for your health and avoid tension and injuries.
Considering the previously mentioned point, the computer chair headrest helps you align your spine, which, in turn, is essential to maintain a healthy posture. 
At the same time, when you get a chair with an adjustable headrest, you'll have a contemporary and beautiful design to match your office style. Most of these furniture pieces are available in different alternatives, so you can choose from an array of options to match your personal preferences. 
Overall, chairs with customizable office chair headrests are both stylish and functional. You can adapt it to your needs and its ergonomic features allow you to prevent issues and feel comfortable even if you have to work for several hours. 
Chairs with adjustable headrests usually have different characteristics you must understand if you're looking for the ideal alternative. Here are the most common ones: 
1. Adjustable Height
Being able to adjust the height of your office chair headrest is essential for comfort. Plus, it's also crucial if you want to properly support your spine and maintain a good posture. 
People come in different shapes and sizes, and adjustable height allows you to tweak your chair until you find the position you're most comfortable in. In other words, it doesn't matter if you're taller or shorter because you'll still find the ideal option. 
Lastly, having adjustable height means you'll give your neck and spine the support they need. They'll stay in a neutral position, and you'll reduce the risk of having health issues.
2. Forward and Backward Positioning
Also known as depth, the forward and backward positioning of your office chair headrest is crucial because of different reasons. 
Firstly, this feature allows the chair to complement your spine's natural curvature. In addition, it's a fantastic option because it's versatile - you can adjust your furniture piece until it matches your specific needs, which can change depending on what you're doing. 
An ergonomic chair headrest with adjustable depth also helps prevent neck strain. Unfortunately, tension is a consequence of sitting for too long, and if you don't have the right furniture pieces, it's inevitable. 
However, when you get a functional and ergonomic chair, you'll find the most comfortable sitting position, preventing strain or tension.
3. Tilt
The tilt feature in your computer chair headrest is also crucial since it promotes stress relief and relaxation. Your head will always be in a natural, comfortable position, so feeling good while you're sitting down will be easier. 
Moreover, you'll prevent shoulder pain and tension. If you maintain a specific posture for too long, you'll risk feeling uncomfortable. However, being able to tilt your office chair headrest helps you distribute pressure and change your position.
Why Should You Buy These Chairs?
You'll be able to improve your well-being if you buy a chair with an adjustable headrest. These furniture pieces offer numerous benefits, particularly when it comes to your health, posture, and productivity. 
Firstly, an ergonomic office chair allows you to feel comfortable while engaging in any specific activity. 
Since you can tailor your chair to fit your needs and desires, you can change its features around if you have to switch tasks. 
At the same time, when you buy an ergonomic chair, you give your spine, neck, shoulders, and legs the support they need. 
These furniture pieces help you align your spine, so you'll be able to maintain a healthy posture no matter how long you work. 
Having an adjustable chair headrest is also convenient if different people are using the furniture piece. Everyone can find the position they're most comfortable in without any issues. 
If you've ever Googled 'how to fix a nerd neck,' you've probably felt stiff or tense. Chairs with adjustable headrests are fantastic for that because they help you relieve the tension on your shoulders, upper back area, and spine. 
There are also financial benefits to getting a chair with an adjustable headrest. Since they last long because of their modern and sturdy design, you won't have to get a different option, so you'll save money. 
Lastly, the best office chair for long hours might be hard to find. However, sitting spots with adjustable headrests are very convenient because they promote productivity and help you work without getting distracted by pain or discomfort. 
To summarize, a chair with an adjustable headrest helps you prioritize your posture and health. Plus, it allows you to save money and be more productive while you're working.
Benefits of Tailoring the Headrest to Your Individual Preferences and Needs
Many people look for the best office chair for back support, but they forget the most essential thing: there is no one-size-fits-all when it comes to furniture, especially if you're getting it for your workspace. 
Instead, the best alternatives are the ones that allow you to change their features depending on your needs, which is one of the reasons why tailoring the headrest to fit your preferences is so convenient. 
Another reason is that you'll be able to prevent a myriad of issues, such as neck tension, chronic back pain, and stiffness. If you already suffer from any of those problems, getting a chair that can help you is crucial. 
In addition, an office chair headrest helps you increase blood circulation in your brain and reduce migraines. On many occasions, you might get headaches for maintaining a poor posture or being tense, so sitting correctly will help you relieve pain. 
People with specific medical conditions such as chronic illnesses and cervical spondylosis also benefit a lot from having a customizable headrest for a chair because they can change it depending on their doctor's suggestions. 
Finally, since you can adjust the office chair headrest countless times, you'll be able to enjoy sitting down in your chair when you're off the clock too. You can watch movies, play your favorite games, or paint, and you'll still be comfortable!
How Can Ergonomic Chairs Boost Productivity and Enhance Work Performance?
Although there are many specifics when it comes to the parts of a chair, you don't need all the details to understand that ergonomics is essential. 
Ergonomics provides you with numerous benefits, which help you improve your health and boost your productivity. 
On one hand, when you get an ergonomic chair, you get padded cushions, support for your spine, and numerous customizable features. Therefore, you'll feel comfortable, which helps you stay focused for longer. 
Ergonomic chairs also promote a healthy posture. These ergonomic office furniture pieces allow you to sit down with your feet flat on the floor, ensuring that your spine stays in a neutral position. Consequently, you'll reduce strain on your shoulders, back, and neck, preventing possible future problems. 
Since you'll reduce physical issues, discomfort, strain, and pain, you'll probably feel more energized while you're working because you won't have so many distractions. You'll be able to focus on your work for more hours, which, in turn, helps you tick many things off your to-do list. 
Ergonomic chairs also help you reduce muscle fatigue and provide your muscles and spine with the support they need. Overall, you'll minimize short and long-term issues.
Although some people focus on finding comfortable chairs for small spaces, when you're looking  for office furniture pieces, you should put all your efforts into locating ergonomic options. These alternatives enhance your productivity, boost your performance, improve your health, and more.
How to Properly Adjust the Headrest to Align with Your Body?
If you want to ensure your spine gets the best support, you need to correctly adjust your office chair headrest.
To do that, you'll have to check the chair's height first. Sit with your back completely flat against it, and put your feet on the floor. The headrest cushion should reach the top of your ears or be slightly above it. 
When it comes to tilt adjustment, you'll have to find the perfect angle for you. Try different options until you feel comfortable, and ensure you're not bending your head too forward or creating unnecessary tension in your neck. 
Your headrest's angle and height should align with your chair's lumbar support. Therefore, adjust the furniture piece until you're maintaining a healthy posture. 
Remember that you'll have to do some test runs when learning to adjust your computer chair headrest. While you're working, pay attention to any discomfort or pressure points. If you need to, you can change the features until you're fully content with the results. 
You must regularly check in with yourself and ensure you're maintaining a healthy posture. Over time, you might need to change some of the office chair headrest's features to fit your needs. 
Lastly, in some cases, you may need professional advice to guarantee you're sitting correctly. There's no shame in that; many people require it because they don't know how to adjust their chairs. If you want help, don't hesitate to contact experts.
The Best Ergonomic Chair: Autonomous ErgoChair Pro
There are many office chairs for tall people, options for small workers, alternatives for those looking for a modern design, and models for writers who want a more classic style. 
However, one chair is the king of them all: the ErgoChair Pro. It has many adjustable features, so you can change the armrest, headrest, height, backrest, and seat tilt. 
The chair's recline is smooth and has five different lockable positions. Therefore, it doesn't matter if you're focused while working or want to relax and read your favorite book - you'll still be able to sit in your chair and feel comfortable. 
With flexible lumbar support, the chair is able to guarantee you maintain a healthy posture regardless of your sitting position. 
In many cases, you might stop yourself from buying a beautiful chair just because it's made of leather, which allows no airflow and hence might be inconvenient during the summer. However, you don't need to worry about that when getting the ErgoChair Pro. 
Autonomous' ErgoChair Pro has a mesh back, so you get optimum airflow at all times. You'll never feel uncomfortable or hot while working, which means you'll be able to focus for longer. 
The chair is available in six different colors, so you can choose the one you like the most depending on your office style or personal preferences. 
Although you'll have to assemble the chair, the process will be worth it. When you're done, you'll never want to get up from it. 
Lastly, the ErgoChair Pro includes a two-year warranty. If you want to contact the store or ask a question, you can get in touch with customer support.
Final Thoughts
The office chair headrest is one of the most essential features of your sitting spot. Although some people overlook it, you should remember it when looking for the ideal piece of furniture for your office. 
Now you know a lot more about the topic, so it's time to go furniture shopping!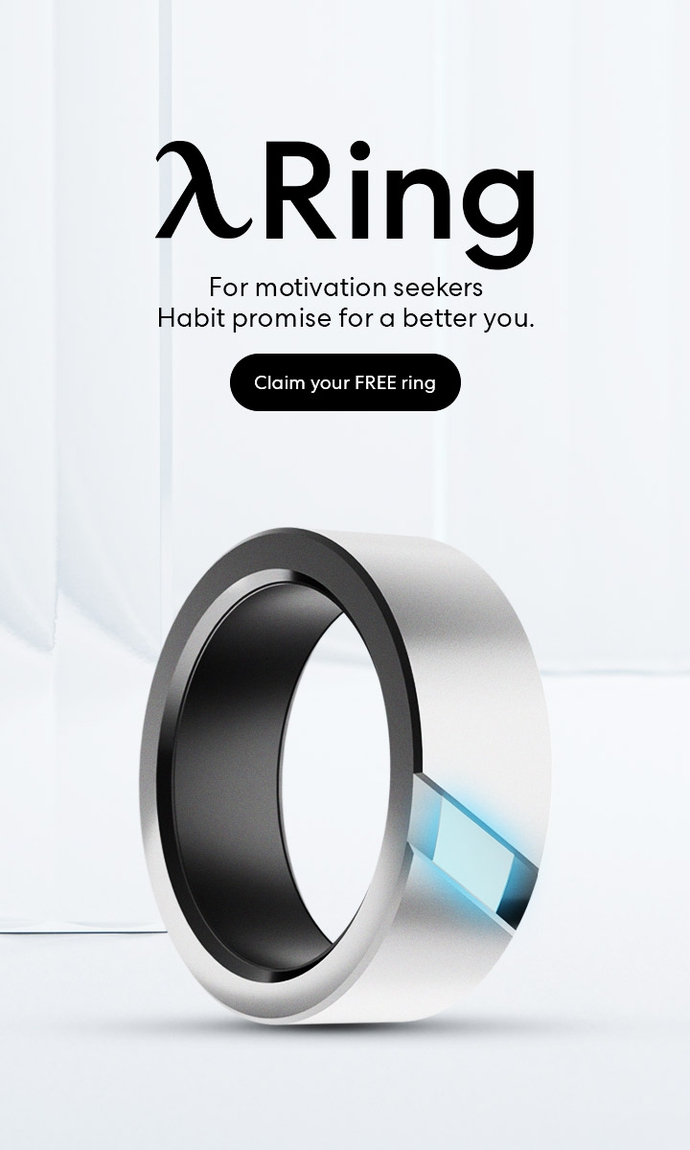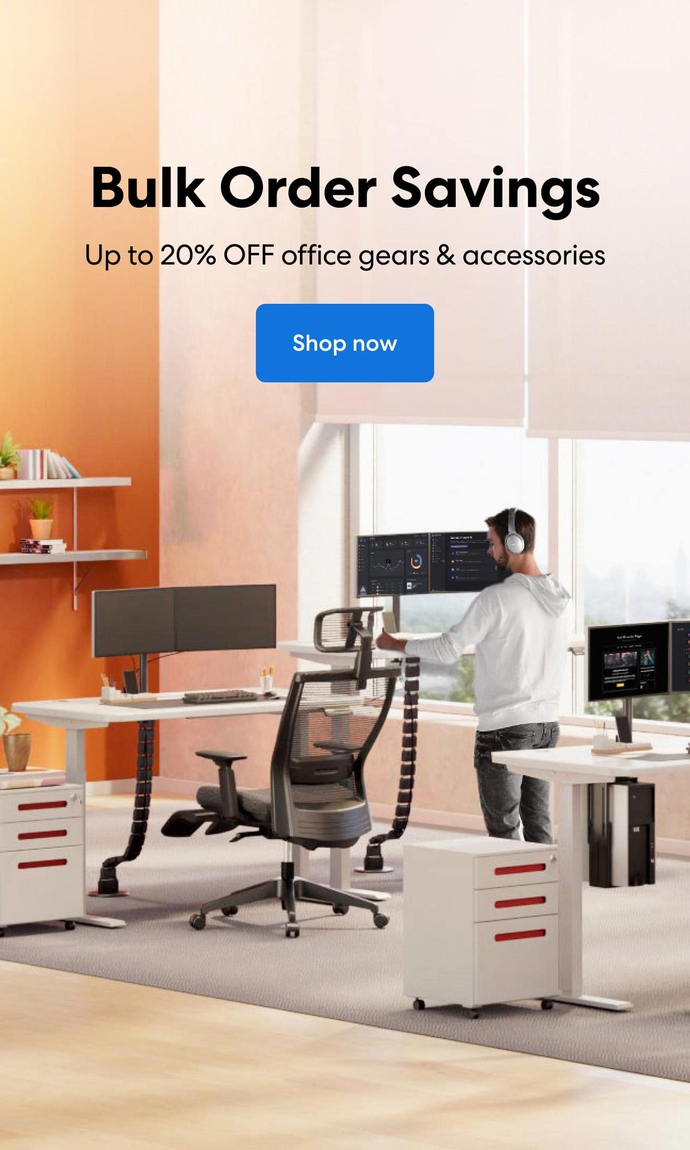 Subcribe newsletter and get $100 OFF.
Receive product updates, special offers, ergo tips, and inspiration form our team.