Workplace Inspiration
Stepping Back in Time: Discovering Victorian Modular Houses

Autonomous
|
Jul 2, 2023
714 Views
Victorian architecture is undoubtedly one of the most interesting ones in history. An interesting thing about this era is that it offered a wide range of styles for people, including Second Empire, Folk Victorian, and more. Even though this era took place hundreds of years ago (from 1837 to 1901), you can still enjoy the style it offers thanks to Victorian modular homes. 
There are many styles of houses out there, so if you're looking for Victorian-style ones, you will definitely find something you find beautiful that fits your personality. This architectural style still defines a lot of towns and cities in England, and it has also become popular in New Zealand, Australia, and America. 
Do you want to get Victorian-style modular homes? Discover all the history behind this intriguing architectural style, choose the perfect unit for you, and enjoy your new space! 
Unveiling Victorian Modular Homes
Let's address everything that makes Victorian modular homes special. The more you learn about the Victorian era, the more you will fall in love with this unique style. 
What Makes Victorian Modular Homes Unique?
Modular Victorian homes focus a lot on ornaments and maximalist styles. As mentioned, you can find many different styles for your next property, although there are some common elements you will find in most of these exciting homes. 
If you were to go to a town inspired by Victorian architecture, you would find the following style trends: 
Ornate gables

General asymmetry

Smaller gardens

Minimum of two stories

Painted iron railings

Plain/colorful painted bricks

Steeply pitched roofs

Round towers

Church-inspired rooftop finials 
All of those elements will help you identify Victorian-style modular homes, but what about the inside?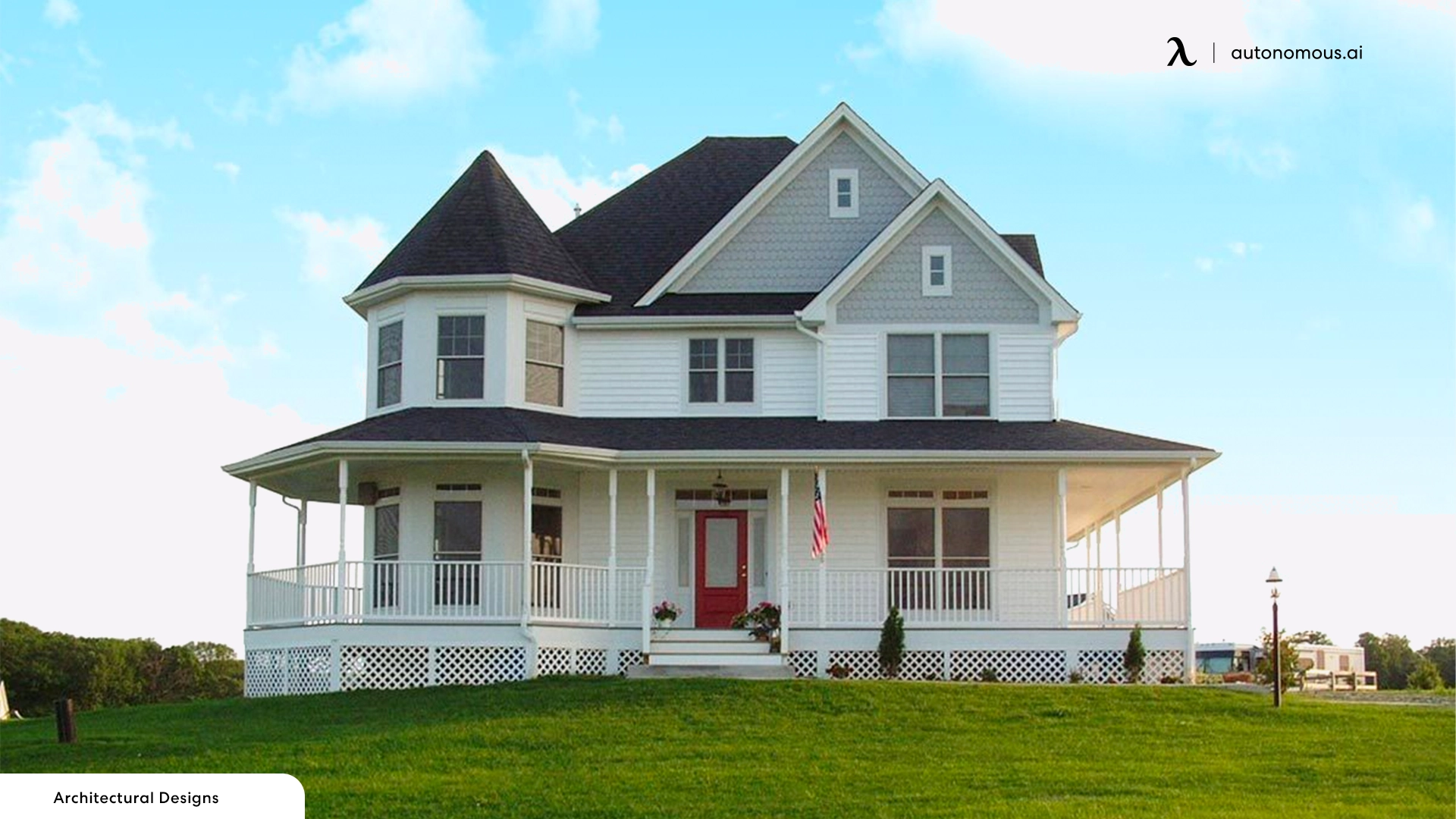 You can identify prefab Victorian homes from the inside if they feature any of the following: 
Stained glass windows

Heavy drapes

Dark wood furniture

Decorative art pieces and wallpapers

Hardwood floors

Rugs

High ceilings

Huge staircases

Complex layouts

Multiple rooms

Decorative fireplaces 
As you can see, there are many different elements you can get for your Victorian-style modular homes. Even small Victorian homes can be filled with outstanding designs and eye-catching furniture. 
Today, many people are shifting to a more minimalist and modern approach, but if you're still a fan of what older architecture offers, then why not get it for your next property? 
Victorian modular homes have proven to be highly customizable, and thanks to companies like Autonomous, you can now get a prebuilt ADU with all the features you enjoy the most from Victorian homes. 
Today, you can get the beauty of Victorian architecture with the functionality and efficiency of a modern home! 
What's the History Behind Victorian-Style Homes?
Victorian architecture has an interesting story to study, especially if you're looking to get a modular guest house or prefab studio for yourself. 
The Victorian era came after the Georgian-Late Georgian one. Overall, the first Georgian period went from 1714 to 1830, and the Late Georgian period from 1830 to 1837. These periods feature three-story properties and bigger rooms. 
However, the Victorian era represented more wealth among the middle class and an uprise in mass production, as the Industrial Revolution came along. 
Victorian homes were created to fit people from all income levels or statuses, so you could expect similar types of homes for everyone in cities and small towns. 
Something that made Victorian homes great was the fact that they came with modern features at the time, such as gas, sanitation, and hot/cold running water. 
There was a housing boom between the 1850s and the 1870s, as builders became more efficient at producing housing materials that could be transported by rail easily. Some of these materials included: 
Machine-made bricks

Plate glass

Gray roofing slates 
The Victorian era lasted until 1901, which gives it a little over 60 years of architectural influence. As mentioned at the beginning of this article, you can still see many homes in England featuring this unique style, so it's no surprise that people from around the world are also looking to get Victorian modular homes. 
Once you see how prefab Victorian homes look, you'll definitely fall in love with them!
Why Are Victorian Modular Homes Becoming Popular in the Housing Market?
There are now different modern styles you can consider for your home office pods or homes in general, so why would you go for Victorian styles?
Probably the most prominent benefit of Victorian-style modular homes is that they're stunning. They're much bigger and more prominent than any other modern property today, so if your goal is to stand out from the rest, modular Victorian homes may be the right ones for you. 
Even if you're looking for something simple like a garden office pod, Victorian architecture offers a wide range of customizability options that will allow you to create something unique. 
Let's talk about some key benefits of modular Victorian homes and why they're so popular so many years later. 
First, keep in mind that Victorian modular homes are known for being more durable than others on the market. This is because they're made from high-quality materials such as: 
You can rest assured that even small Victorian homes will be able to stand the test of time and give you the peace of mind you deserve even in tough weather conditions. 
Another great thing about Victorian-style homes is that they've adapted to modern living without any issues. Thanks to the customization that modular homes offer, you can now get the functionality of a newer home with the gorgeous architecture of the Victorian era.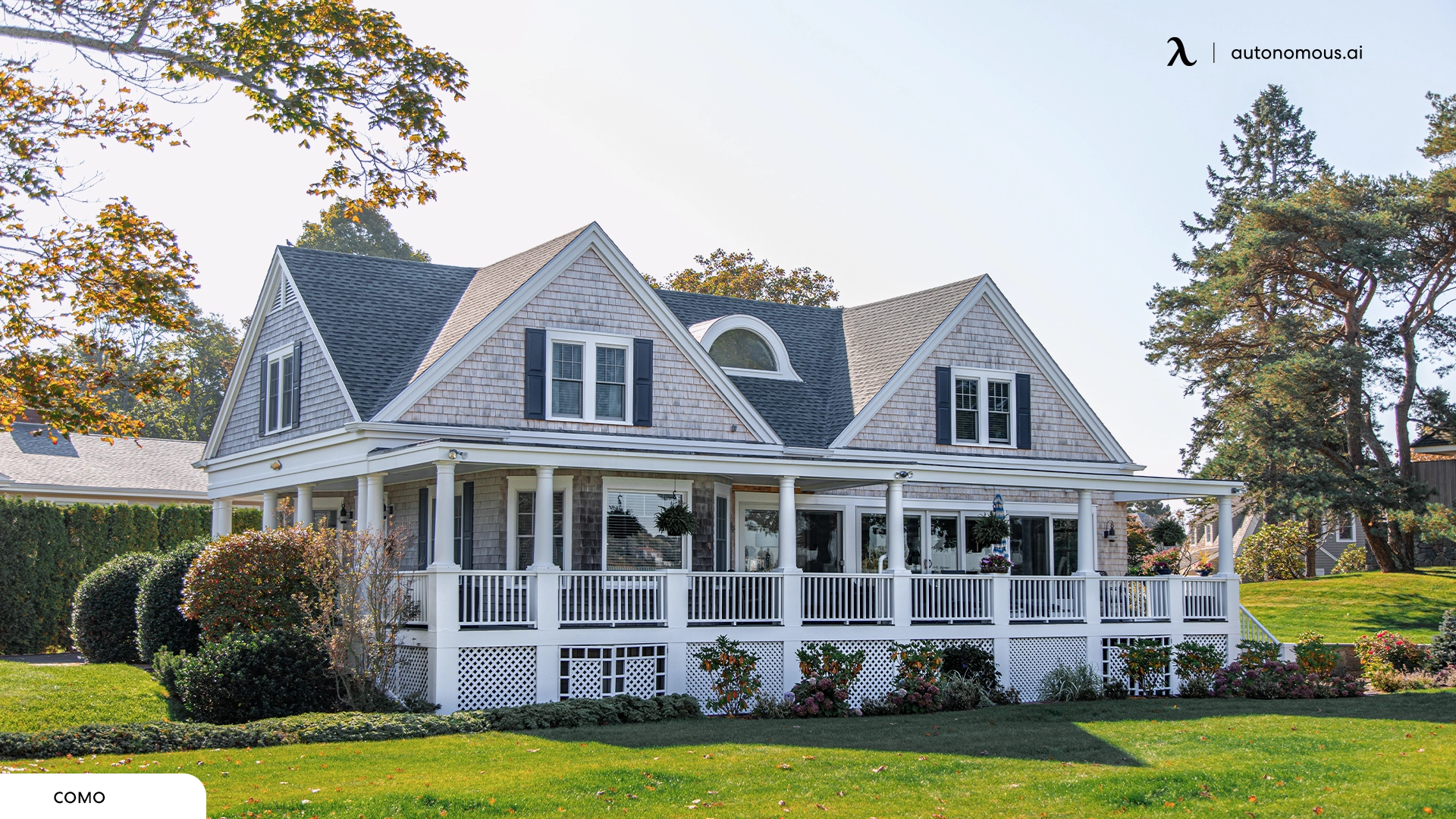 We would recommend prefab Victorian homes to those who enjoy having a big space to move around. On the other hand, if you're looking for elegance, then the addition of stained glass can give your property a plus that not everyone will have. 
Keep in mind that the windows that modular Victorian homes offer are usually big, so they're perfect if you're looking to let sunlight in as much as possible. Bay and sash windows were a big deal back in the Victorian era, as they offered airy rooms with a lot of light, which made them more appealing. 
However, the most important feature of Victorian-style homes is that you can customize them more than you think. Even though the architectural style these properties offer, there are plenty of things you can do to make yours more unique, such as: 
Installing a fireplace to create a beautiful focal point for your home.

Get dark-colored walls to accentuate spaces.

Get advantage of the high ceilings to install appealing furniture, lamps, and art pieces. 
Even if you're looking for cheap prefab homes, there are many elements you can add to your property for an affordable price. All it takes is talking to the right professional and getting right to work.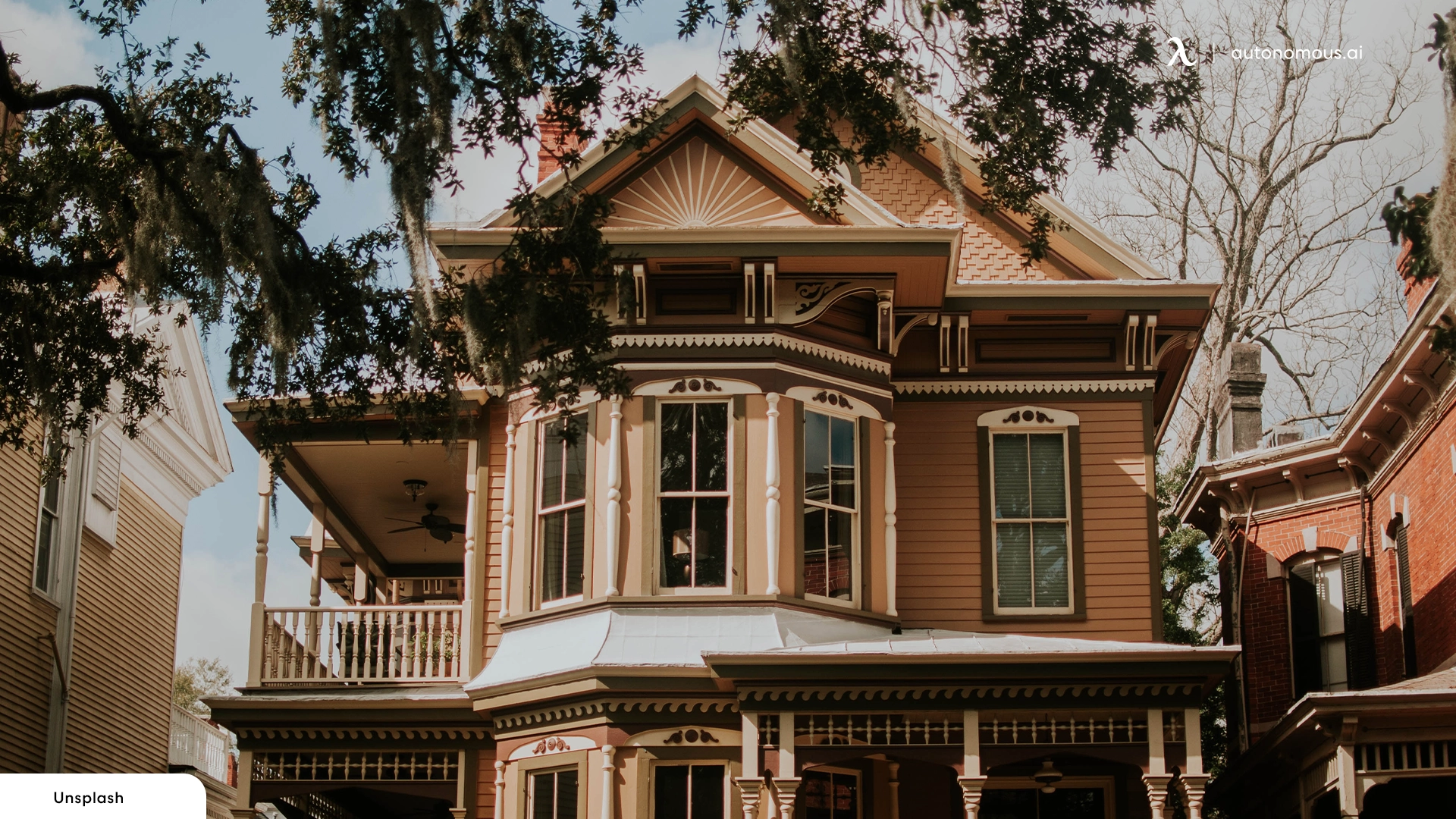 Preserving the Victorian Aesthetic in Modular Construction
Do you already have a prefab backyard studio and want to make it "Victorian-inspired"? There are many ways to do it! The best thing about this project is that you don't have to spend as much money as you think. 
First, you must understand that Victorian modular homes aren't known for being minimalistic or sleek. If you want to go full Victorian with your modular home, then there are a few factors that can help define your new aesthetic: 
Bold Colors
You will have a lot of creative freedom here, but if you truly want to get a Victorian style for your home, then you should consider bolder colors. Some popular options include dark wood paneling and jewel tones.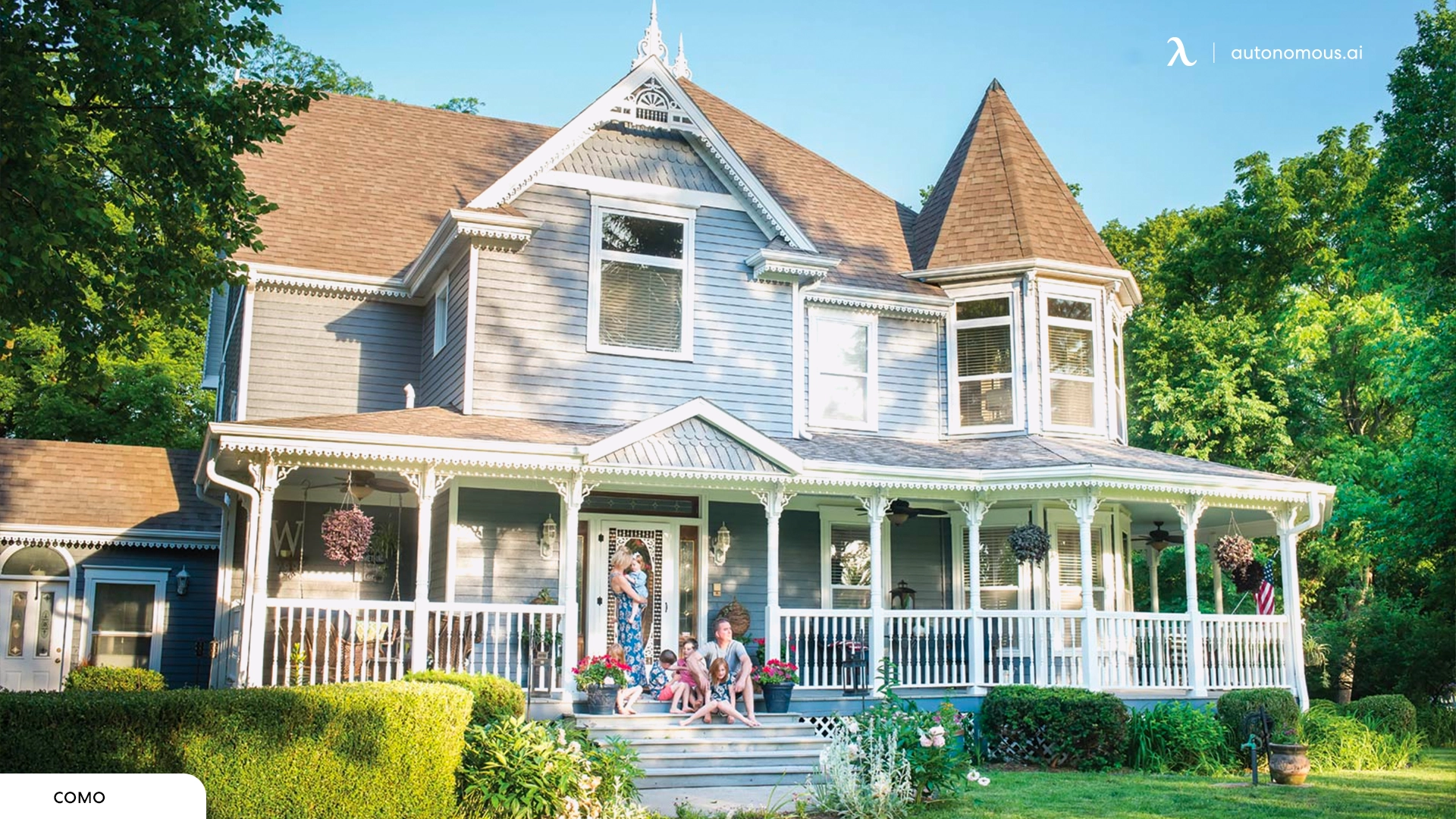 Decorations
A staple of Victorian-style modular homes is decoration. You will always find plush fabrics, heavy drapes, and a lot of ornate décors. Some pieces you can consider include chandeliers or big mirrors. However, if you're working with a smaller home, you can consider fine art pieces. 
Patterns
Most prefab Victorian homes feature complex patterns that look expensive. You can also expect those patterns to have saturated colors. While a pattern may seem like a small detail for such a big home, it will make all the difference when you're finished setting everything up.
Furniture
Even though we said that you can mix modern and Victorian architecture seamlessly, there's no doubt that the furniture used in that era was beautiful. If you want to add a Victorian touch to your home, consider getting antique furniture to decorate.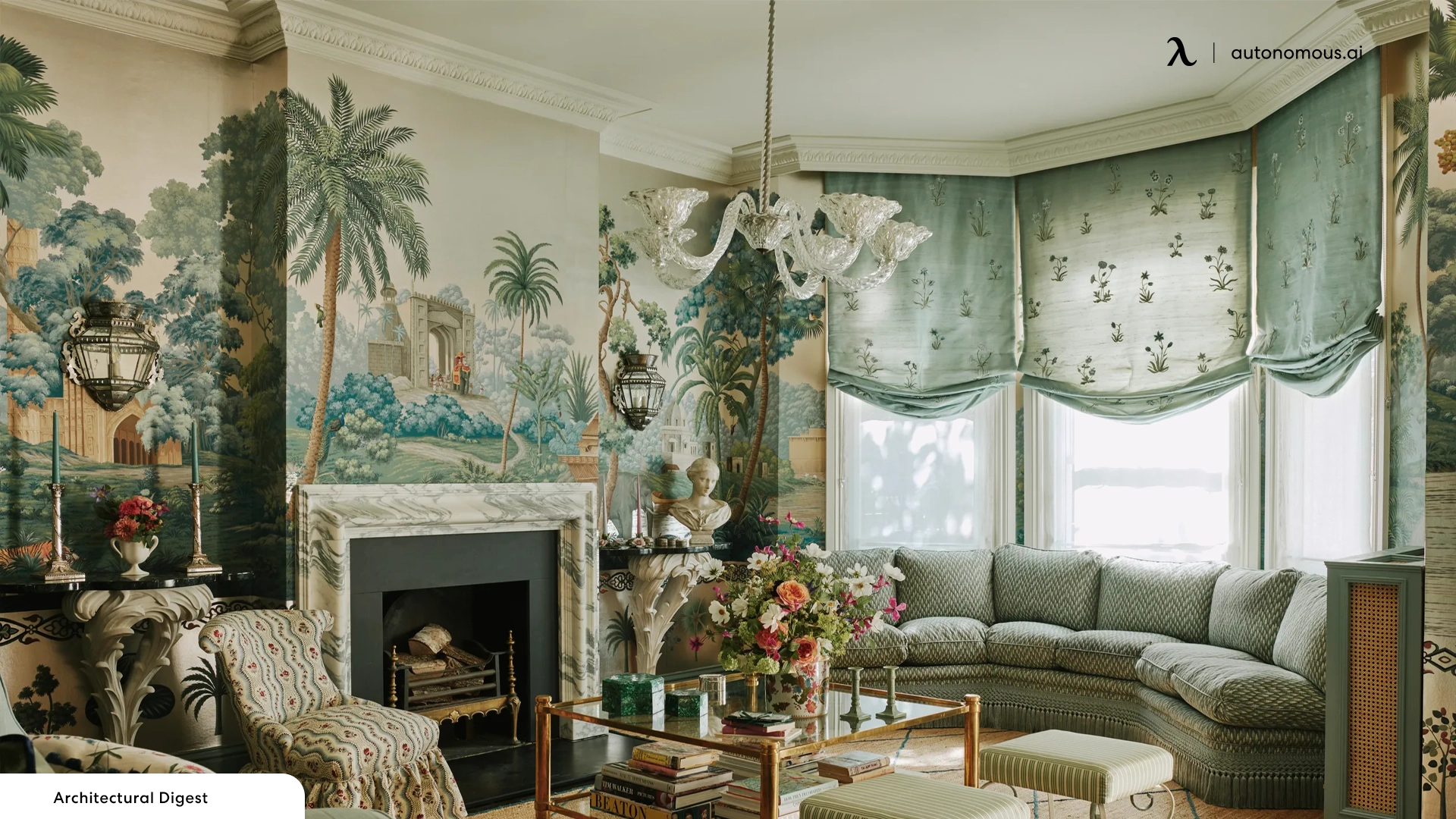 To summarize, keep in mind the following when creating your modular Victorian homes: 
Be careful when choosing your colors.

Consider different fabrics and materials to decorate.

Get antique furniture/items.

Consider getting a mirror (gilded mirrors are great for this!)

Get wallpaper with bold colors or complex and expensive-looking patterns.

Get antique light fixtures like chandeliers or candles.

Consider covering your walls with fabric. 
Something else you can consider to give your Victorian modular homes the cherry on top is a library (or a library wall, if your home is too small). Furthermore, you can add a few plants to the mix. Even though it's seen as modern décor, plants are perfect to complement your Victorian-style architecture. 
Discover the Perfect Companion for You: Autonomous ADUs
Do you want to get the perfect complement to Victorian-style modular homes? Autonomous ADUs are a great place to start. There are three different options you can choose from today, and all of them will give you the groundwork you need to achieve the Victorian look you're dreaming of! 
Regardless of the product you choose, rest assured that it will be the perfect complement to your Victorian-style home. 
Top Autonomous Products to Get the Best Modular Home Experience
Autonomous WorkPod
The Autonomous WorkPod is the best option you can consider if you're looking for a complement to modular Victorian homes and a high grade of customization. 
This pod only takes a couple of days to get assembled, and it will give you all the space you need to achieve that perfect work area away from your main home. Moreover, thanks to the wide range of customization the WorkPod offers, you can easily make it a small addition to your Victorian home. 
You can make the WorkPod anything you want it to be. If you don't want it to be your office, you can make it your break room, game room, or anything else you want. A great idea for those who want to preserve the aesthetic appeal of their small Victorian homes is to make their pod a library room. 
There, you can let your creativity flow, add antique furniture, and create the Victorian-era space you wanted. 
Autonomous allows people to choose between furniture/no furniture options, so if you're looking to save some money, you can go for the former. On the other hand, if you don't feel like assembling everything, you can also get the installation service from the company. 
Overall, the Autonomous WorkPod is perfect for those looking for companions to Victorian-style modular homes through a more compact approach.
Dimension
8'6''W x  11'9''L x 11'H
Ceiling height
6'10'' to 9'4''
Window material
Wooden frame, 5/16" tempered glass
Door material
Anodized aluminum frame,  5/16" tempered glass
Material
Siding: bitumen, housewrap, vinyl silding
Roof: bitumen, housewrap, shingles roof
Floor: plywood
Balcony: composite wood
Include
Optional: SmartDesk Connect, ErgoChair Pro+, Dual Monitor Arm, Cable Tray, Steel Cabinet, Anti-Fatigue Mat. Always included: Electrical Cabinet & Bookshelf
Floorspace
98 square feet
Capacity
2.9 tons
Autonomous StudioPod
The StudioPod from Autonomous, on the other hand, offers a more affordable approach to those who want to make their new space blend with their Victorian modular homes. 
If you set this home up with furniture, for example, you would be getting: 
Closet

Bookshelf

Desk

TV Stand

Foldable Coffee Table

Convertible Sofa Bed 
However, if you want to begin your Victorian-era decorations from scratch, you can purchase the structure only and then start installing any decorations you consider appropriate. 
The beauty of Autonomous is that it lets people choose what they want to get for their modular homes. All of these units are easy to install, but we recommend you get professional help if you want to get the best results. 
If there's anything you want to know about the StudioPod, rest assured the team at Autonomous will be more than ready to answer anything you need. Other than that, the StudioPod is an excellent companion to modular Victorian homes.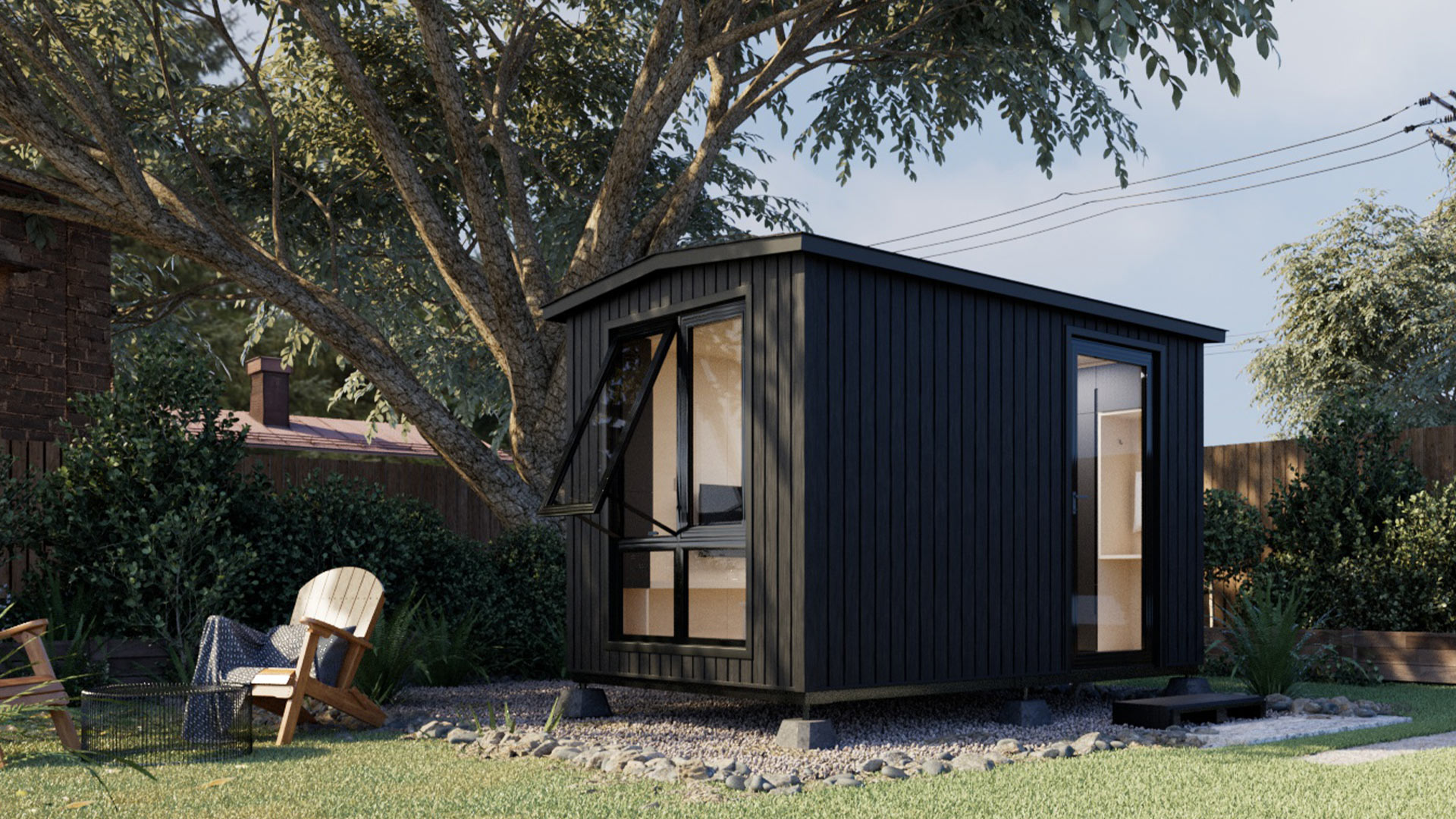 Dimension
8'4"W x 12'6"L x 9'10"H
Floorspace
105 square feet
Ceiling height
7'3"
Weight capacity
2.9 tons
Pedestal
18"W x 43"L x 7"
Window & door material
Powder-coated aluminum,  5/16" tempered glass
Material
Siding: plywood 1/2", steel frame, honeycomb paper, plywood 3/8", bitume, housewrap, vinyl siding
Roof: roof shingles
Floor: plywood
Pedestal: steel frame & wood plastic composite
Electrical devices
RCB, Wall outlet, Ceiling light switch, Ceiling light, Ventilator switch, Ventilator, Ethernet wall port, 66ft power cable with 2 connectors
Include
Optional: Cabinet, Desk, Small & Big Bookshelf, TV Shelf, Foldable Sofa Table, Convertible Sofa Bed. Always included: Electrical Cabinet
Power input
Maximum voltage : 110V AC (US standard)
Maximum current : 25A
Maximum power dissipation : 2750W
Autonomous WorkPod Lite
The WorkPod Lite is perfect for those looking for an affordable backyard ADU that doesn't sacrifice functionality. 
Even though this is the "smallest" product among the three, it still has everything you would want from prefab Victorian homes. 
As with the other two options on this list, you can make your WorkPod Lite anything you want it to be. If you're aiming for Victorian styles, then consider getting interesting wallpapers, fine art, and antiques to decorate the space. 
You may not have too much space to add furniture, but if you choose the right items, you won't need that much to make your new pod feel Victorian. 
Overall, the WorkPod Lite may be more affordable than other options, but it has all the power you need to create a cozy and unique space.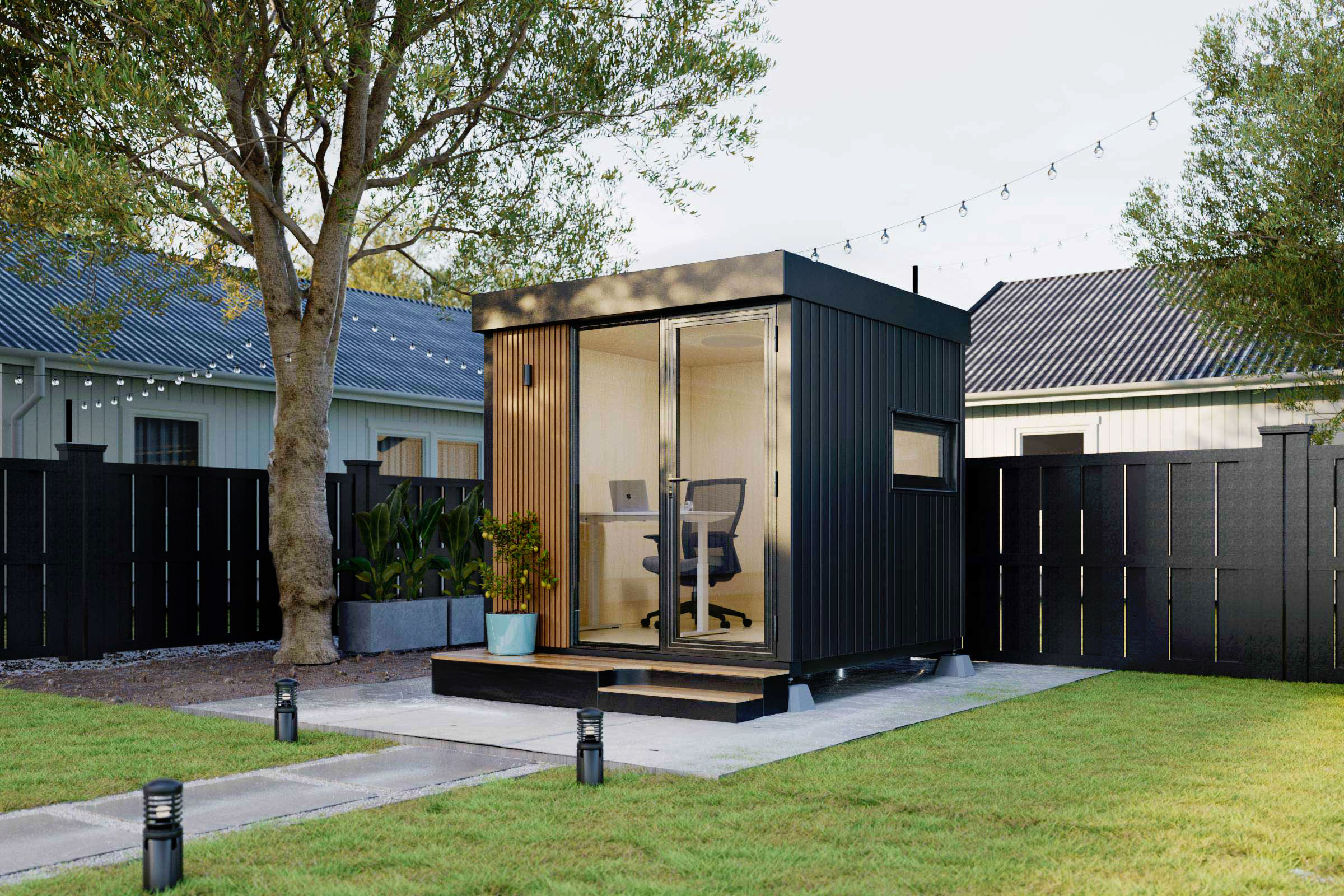 Dimension
8.7"W x 8.12"L x 9.3"H
Material
Window and door: powder-coated aluminum, 5/16-inch tempered glass
Siding: plywood 1/2-inch, steel frame, honeycomb paper, plywood 3/8-inch, bitume, housewrap, vinyl siding
Roof: metal roofing
Floor: plywood
Balcony and Pedestal: steel frame and wood plastic composite
Pedestal
24"W x 103"L x 9"H
Electrical devices
RCB, Wall outlet, Ceiling light switch, Ceiling light, Wall light, Ethernet wall port, 66ft power cable with 2 connectors
Weight capacity
2.3 tons (including Pod body)
Floorspace
80 square feet
Ceiling height
7.3-inch
Get Started with Your Victorian-Style Modular Homes Today!
Victorian modular homes have been popular ever since their first appearance a couple of centuries ago. If you want to get that unique style that many people crave today for their pods, then one of the products by Autonomous will be the perfect fit. 
Overall, the benefits you'll get include: 
A convenient complement to your Victorian modular home.

A new space where you can relax, work, or play.

You can take some of the Victorian-era furniture from your home and into the pod.

You can make the pod have the same aesthetic as your home. 
Make sure to contact the team at Autonomous if you have any more questions surrounding Victorian-style modular homes, and get ready to get that new space for the property you've always wanted!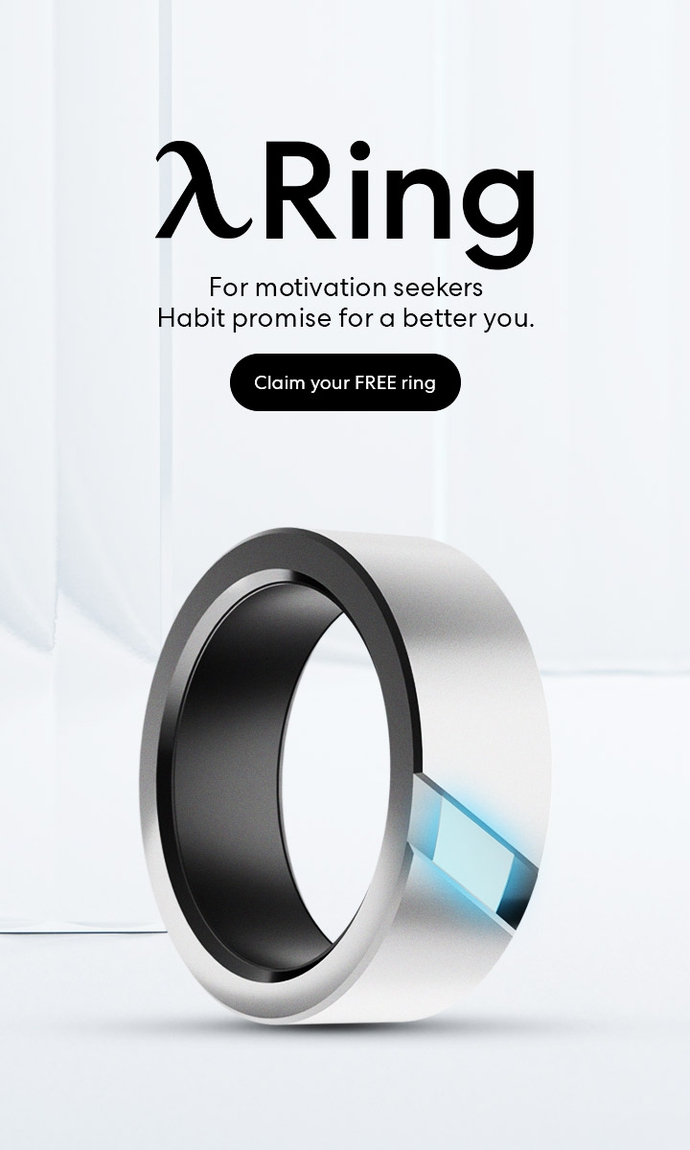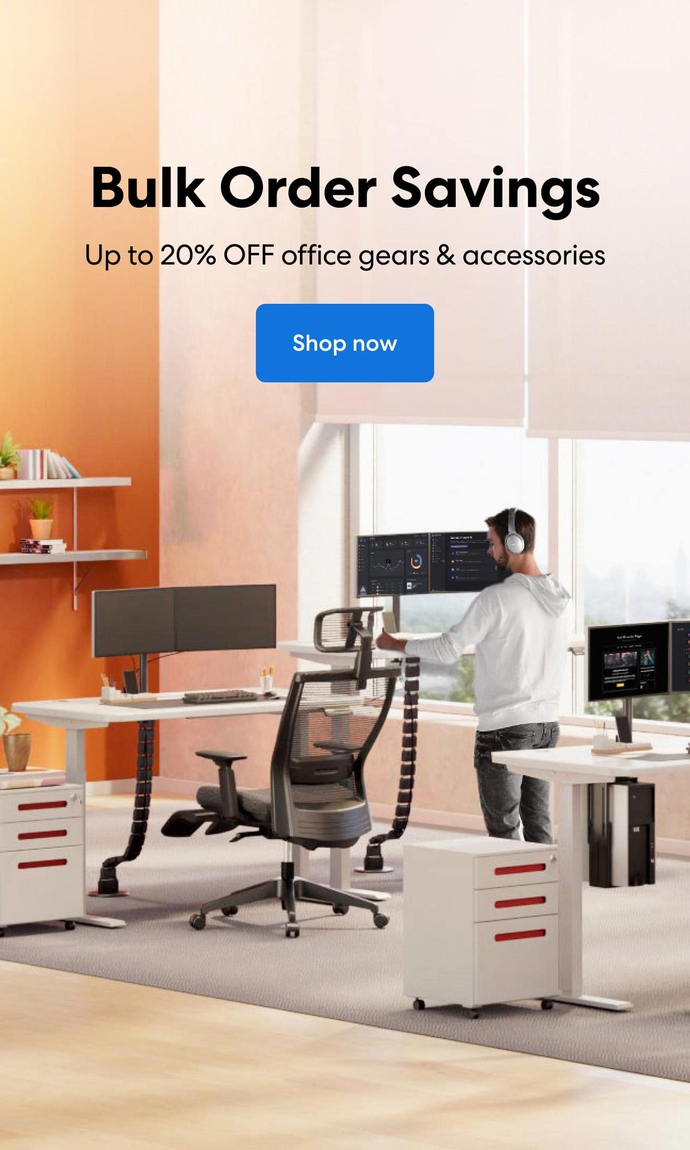 Subcribe newsletter and get $100 OFF.
Receive product updates, special offers, ergo tips, and inspiration form our team.