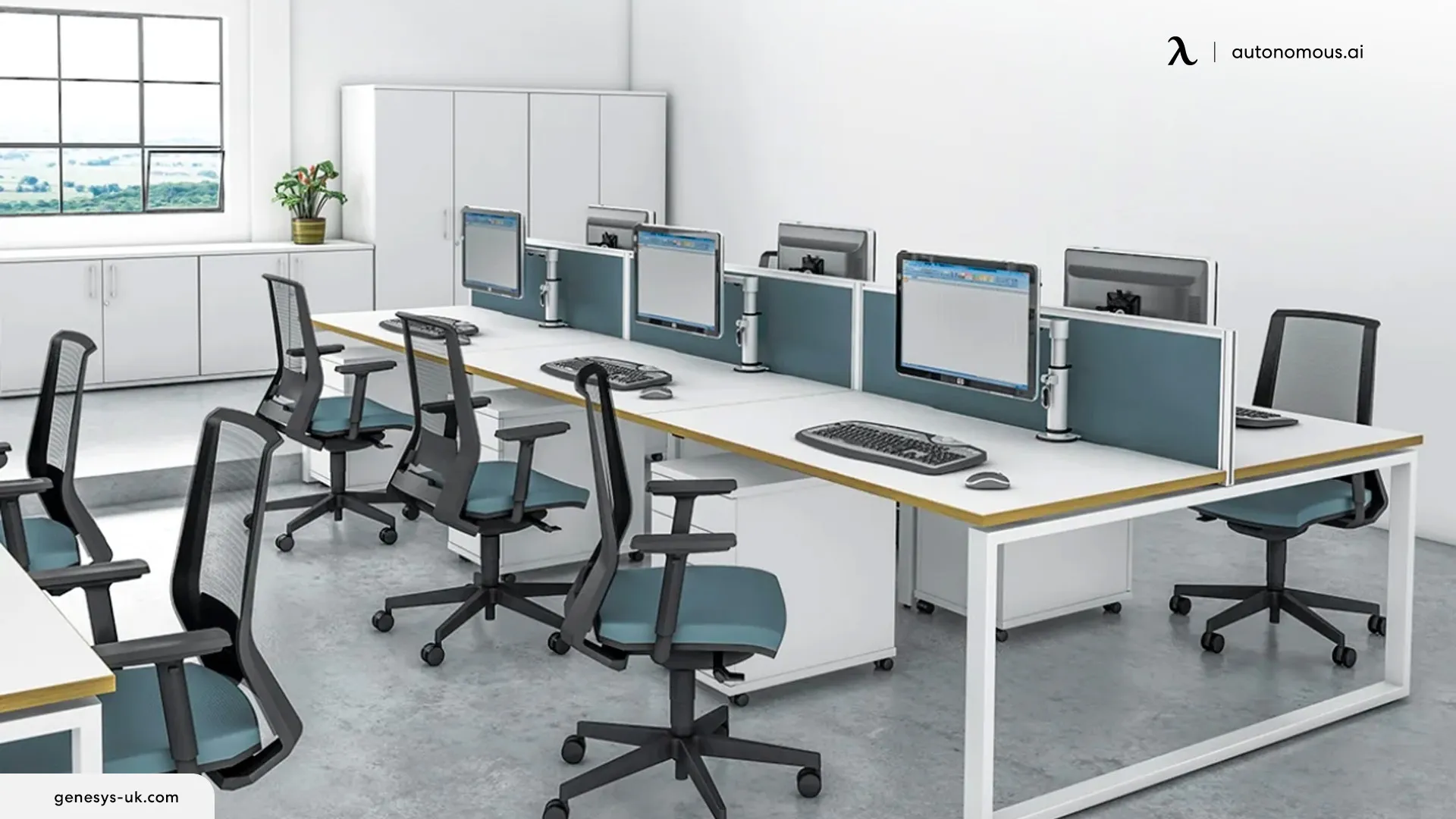 Workplace Inspiration
Easy-to-Make Sliding Desks That Will Improve Your Office Space

Ryan Tanaka
|
Sep 7, 2023
849 Views
Having a well-designed, efficient office is crucial in the modern business world. Whether you do your job at home or in an office, a well-designed desk may do wonders for your efficiency and enjoyment. A DIY sliding desk is a creative way to save space in your office while providing adaptability and versatility.
Therefore, we will discuss the advantages and required steps of building your own sliding desk below. Read on to find out more!
Advantages of Getting a Sliding Desk
Increased Space
No matter how big or tiny your office is, more storage space is always welcome. Due to their unique design, sliding desks make full use of the available area rather than just the front portion of a shelf.
When working at a traditional desk, it's easy for things to get crowded and in the way. The working space of a sliding desk can be expanded as needed and concealed when not in use.
Flexibility and Customization
When you construct your own sliding desk, you may tailor it to fit your requirements and tastes, such as floating or ladder desks. You have complete freedom in customizing it to your needs and preferences by selecting the materials, dimensions, and overall design. A sliding desk is also height-adjustable to be used as a sitting or standing long desk. The option to move freely between sitting and standing during the day is an important step toward creating a healthier workplace.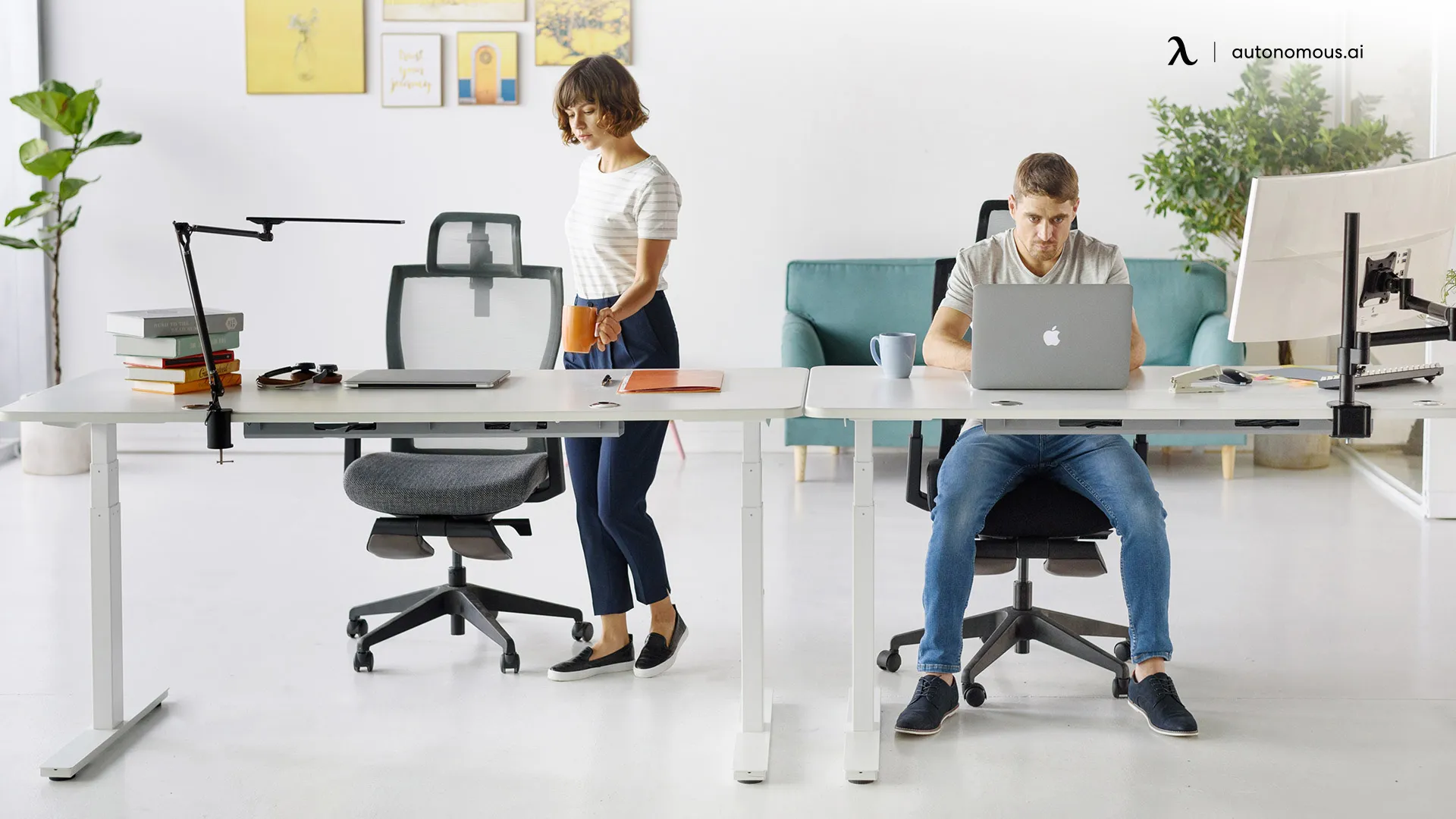 Enhanced Organization
One further perk of a sliding desk is the improved organization it provides. Many styles of sliding desks include shelves and drawers constructed right into the desk, making it easy to keep your workplace supplies, papers, and personal items organized and within easy reach. Having all of your supplies close at hand will help you stay focused on your task by reducing the number of interruptions you have.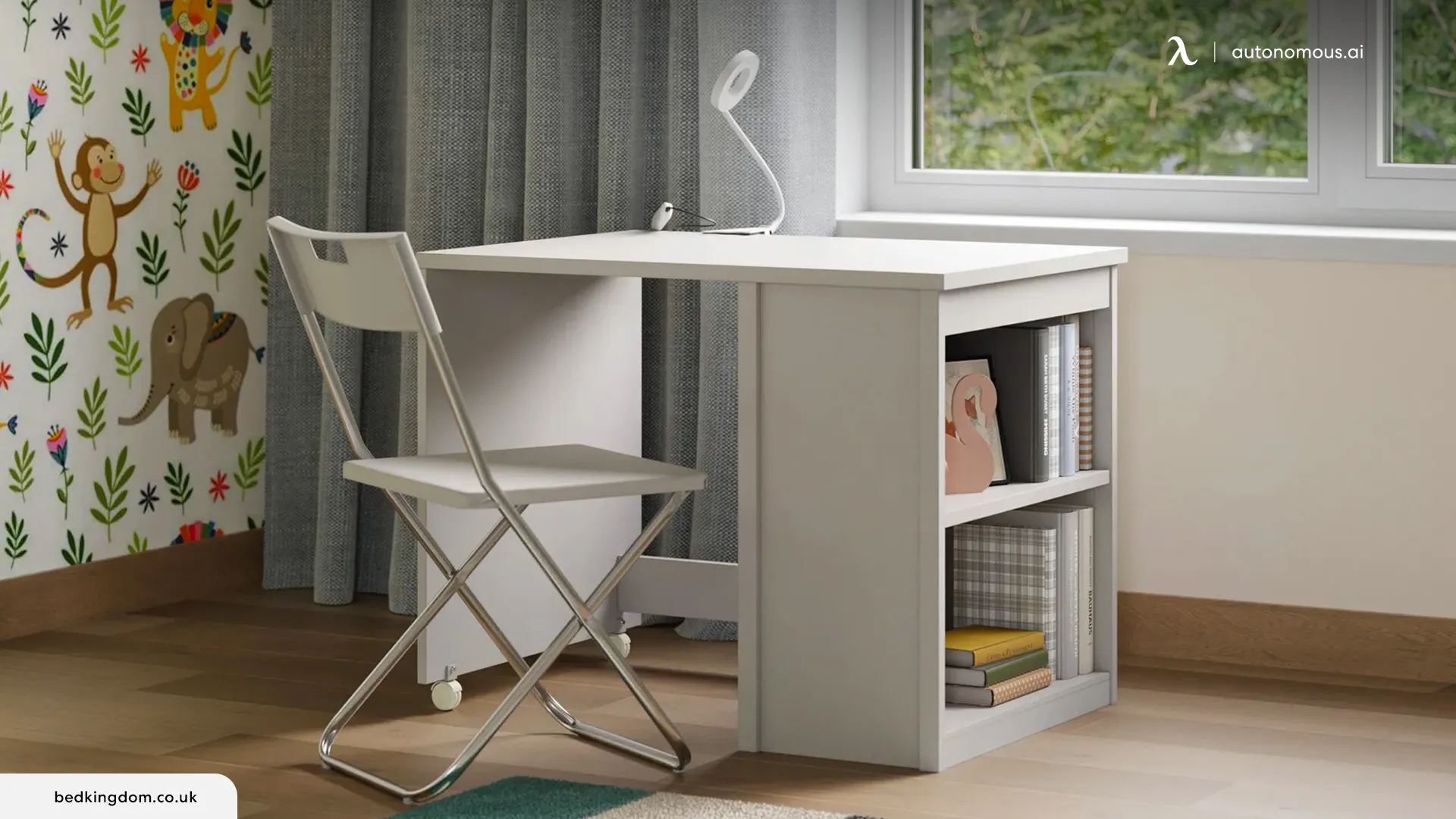 Easy Accessibility
A sliding table top makes it simple to reach things on the larger work surface. The portable desk can be pulled closer to you, saving time and effort whenever you reach for a notepad, pen, or reference book. With fewer interruptions from searching, you can keep your momentum and your head in the game.
6 Easy Steps to Construct Your Own Sliding Workstation
First Step: Get the right size sliding desk by measuring your working area. Draw out plans for the desk's top, drawers, and track system that will allow the drawers to open and close.
Second Step: Select materials that can support the desk's weight and any accessories you plan to keep there. Plywood, MDF, and solid wood are common alternatives for sliding table tops.
Third Step: Construct the frame by cutting the materials to size. Screws, brackets, or other suitable fasteners should be used to assemble the frame, make sure the frame must be steady and level.
Fourth Step: Follow the manufacturer's instructions to install the sliding mechanism, such as slide-out desk extension DIY or linear motion systems. Perform stability and mobility tests on the sliding mechanism.
Fifth Step: Add the sliding table top by fastening the material of your choice to the frame in a secure and level fashion. Sand the area and coat it with a protective finish to make it last longer.
Sixth Step: Make the final touches, smooth down any jagged corners or areas. Modify the look of your desk by painting or staining it. Set up any supplementary elements, such as cable management or illumination.
Top 3 Pull-Out Desk Extensions in 2023
1. Mount-It! Under Desk Slide Out Pencil Drawer
The Mount-It! sliding desk tray is a smart way to keep your office supplies neat and in order.
There are five separate sections to store your various office necessities. Get rid of clutter on your desk by putting your items away in this pull-out desk extension.
Features
Used on a wide variety of workstations.
Spacious.
Five sections for storing various items.
Perfect for keeping your desk supplies in order.
Ten-year guarantee.
2. Modernsolid Under Desk keyboard and Mouse Tray: Sliding
Your ergonomic setup would be incomplete without this concealed keyboard tray and wrist support. This computer desk with keyboard tray can be fully adjustable to promote a more natural position when working, and it doesn't take up much room.
Holding either end of the platform, you can easily alter its height, and the platform slides in and out along the table's smooth track, while the knob under the keyboard tray may be loosened to customize its depth.
With 180 degrees of rotation on either side of the table, this slide-out desk extension diy may be adjusted to the ideal working position, and a wrist rest can relieve strain on the hands and arms.
Features:
Adjustable height.
You can adjust the angle to suit either your left or right hand.
Flexible keyboard sizes.
Mouse pad and wrist rest included.
Convenient storage.
2 years guarantee.
3. Desks Sliding Top Starter Units
Add some flair to your office or work-from-home desk with this sliding table top. The tops of the two parallel desks in the starting set are interconnected via scalloped cutouts to be used as a single large workstation.
Features:
1200mm deep configuration.
Three widths are available.
Beech, Walnut, Oak, White, and White with Oak colors are available.
Up to 25 mm sliding desktop extension.
8 years manufacturer guarantee.
Frequently Asked Questions
What Are the Common Desk Drawer Types?
There are essentially three distinct varieties of desk drawers:
Metal Slides: Metal mounts on the side allow for the smooth operation of drawers. They incorporate a stopping mechanism into their design to keep the drawer from slipping out completely.
Wooden Slides: Wooden slides are entirely wood drawers (no metal hardware). However, seeing a small desk with a drawer made entirely of wood is unusual, as most have metal runners on the sides.
Keyboard Slides: A keyboard slide is a removable tray installed in a desk specifically for the keyboard. It's as easy as taking it out when you need it and putting it back after you're done using the computer.
Is It Cheaper to Build Your Own Desk?
Rather than purchasing a ready-made sliding desk, you can save money by constructing one yourself. Space constraints can be alleviated, and you can install as many or as few drawers, shelves, and pull-out extensions as you choose.
Conclusion
Making your own sliding desk allows you to express your individuality through the desk's aesthetics and functionality. Get started making your sliding desk so you may have a more pleasant and productive day at work.
Video ads for product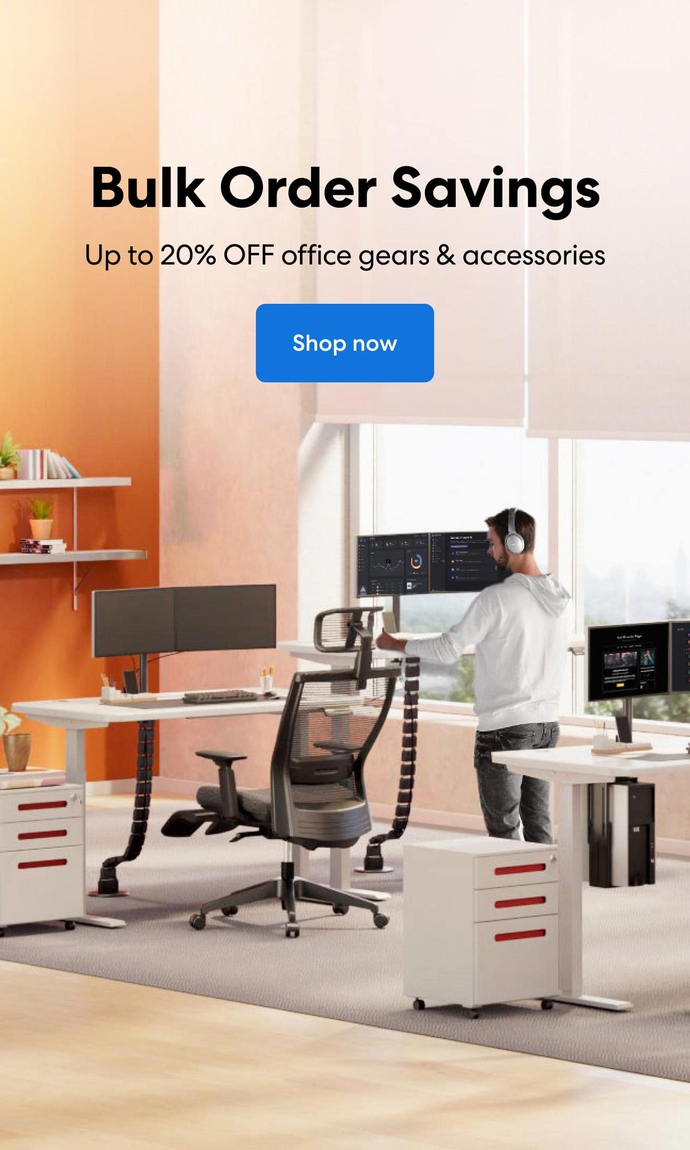 Subcribe newsletter and get $100 OFF.
Receive product updates, special offers, ergo tips, and inspiration form our team.