Work Wellness
Autonomous Can Make Your Backyard Sleep Pod Dream Come True

Autonomous
|
Jun 8, 2023
427 Views
The popularity of working from home means that a lot more people are considering having an office sleep pod on their property. Soon, a home office will no longer be just the place you spend a couple of hours catching up on some extra work, but the place where most of your work is done. 
This means you have to invest in a particular area for this, and buying an outdoor sleep pod may be the perfect solution. Instead of wasting time trying to build a DIY sleep pod that also functions as an office, at Autonomous you will find what you need ready to install. 
With the right small bedroom-office combo ideas, you can create the perfect room to get some work done and sleep when you need to. Unlike an ordinary home office, a sleep pod will allow you to catch up on some sleep when you are feeling tired after some long hours of work. 
Autonomous has three great options built specifically for this, and we will review each of them, including their pros and cons. Read on and find out why having the perfect office sleep pod is what you need right now. 
What Is a Sleep Pod?
A sleep pod is a place designed to allow you to take a break from work whenever you feel the need to lie down or take a nap for a while. It can be a very small compartment that is big enough to lie down, or it can be an entire room designed to allow you to escape the work environment for a while. 
Some sleep pods come with a lot of added features to help you relax, such as ambient noises of designs known to aid sleep. Others are simply rooms with a bed to sleep on. If you work in a noisy environment, you may want to consider a soundproof sleeping pod to allow you to rest without any disturbances from outside. 
Before sleep pods became popular, having a small desk for bedroom use was one of the only ways to work and get some sleep in the same room. However, these days, you can buy a specific outdoor sleep pod that has all the required features to make it both a place for productive work and a sleeping area when needed. 
What Are the Benefits of a Sleeping Pod?
A sleep pod does not come cheap, and as such, investing in one requires knowledge of the potential benefits it might give you. Consider the following: 
There is no need to leave your work and go home to sleep whenever you feel tired because you will have a sleeping area right where you work.

If you allow yourself to sleep in your pod when you are exhausted, you will wake up feeling fresh and ready to work productively.

An outdoor sleep pod increases the value of your property.

A small sleep pod from Autonomous will not violate the building codes in most areas.

Buying a pre-installed pod is a lot easier than trying to design and build a DIY sleep pod on your own.

Employees with access to a sleep pod will be more productive than those who continue working even when they are tired.

You only need a few 

shed floor ideas and other minor adjustments to create a perfect sleep pod-home office combo.
Some Interesting Experiences That Backyard Sleeping Pods Can Bring to You
Once you have a backyard sleep pod installed in your yard, there is no limit to what you can do with it. It is not just a room for working and sleeping, but a place where you can have some of the best experiences ever while adding real value to your life. 
Consider the following: 
Throw a Party Away from the Main House
There may be times when you feel the need to unwind by throwing a small party for your friends, but you do not want to disturb the rest of the family. A sleep pod in the backyard will provide the perfect solution. 
You can have all the fun you want away from the main house while having a good place to hang out and even sleep over if the party ends too late.
Work Through the Night Easily
Have you ever had nights when you had to work continuously because of an approaching deadline? With a sleep pod, you can work and catch a few minutes of sleep here and there all through the night without having to leave the room. Your bed, desk, chair, and everything else you need will be right there. 
Get Your Creative Juices Running!
You can decorate your sleep pod perfectly to create a great working environment that boosts your creativity. You will know that you have a place you can go whenever you need some extra inspiration.
Have a Camping Experience
If you have a big backyard, spending the night in your outdoor sleep pod with your friends can feel like camping. You can roast some marshmallows over an open fire and when it is time to sleep, you can retreat to your sleep pod easily. 
Rent It Out
A good quality sleep pod, such as the StudioPod or WorkPod from Autonomous, is more than just a place to sleep for a couple of hours. It can be converted into a fully functioning cottage if you need some extra cash. 
These pods already have the option to be bought with all the accompanying furniture items that you require for this purpose, so all you will need to do is add one or two things and it will be ready to accommodate a tenant. 
Escape to Your Man Cave
There are times when you just need to escape from the noise and activity of the main house so that you can enjoy some alone time. A sleep pod can be the perfect man cave that you can decorate in whatever way you want so that you know that you have a room that is just for you.
Create a Game Room
If you are a big gamer, you will love having a room that is dedicated to playing games, getting some work done, and sleeping when you feel tired. An office sleep pod can be all that and much more. 
There is enough room to put your bed, office desk, and all the gaming accessories you need. When designed right, your sleep pod can easily become your favorite place to hang out and get some productive work done too. 
Awesome Autonomous ADUs That Are Excellent Sleeping Pod Options
An ADU is an accessory dwelling unit that can be used for a wide range of things. At Autonomous, you will find three great options that are designed to function equally well as home offices or outdoor sleep pods. 
If you are thinking of having an ADU on your property, any of these options from Autonomous will be great. You just have to be sure about what your needs are and then choose the option that works best for you. 
To help you decide, we will look at each of the ADUs available at Autonomous, including their pros and cons. Consider the following: 
1. Autonomous StudioPod
Originally designed as an outdoor office studio, the Autonomous StudioPod is a prefab studio that works surprisingly well as a sleep pod too. The smaller windows and insulated walls that were meant to create a quiet work studio are also perfect for a bedroom. 
This is why, when you buy this prebuilt ADU, you have the option of requesting some extra furniture specifically for a spare sleeping room. That means all you have to do is point out the area where you want your StudioPod to be placed and the rest will be done for you. 
With no installation necessary, except plugging in your pod to the electricity mains, your sleep pod will be ready to use in no time at all. The dream of having a sleep pod at work can now become a reality without you having to lift a finger to build a DIY sleep pod. 
If you live in areas where the weather can get a bit rough, you will be glad to know that the StudioPod comes with a lot of insulation. You can have the best night's sleep even with a snowstorm raging right outside your door.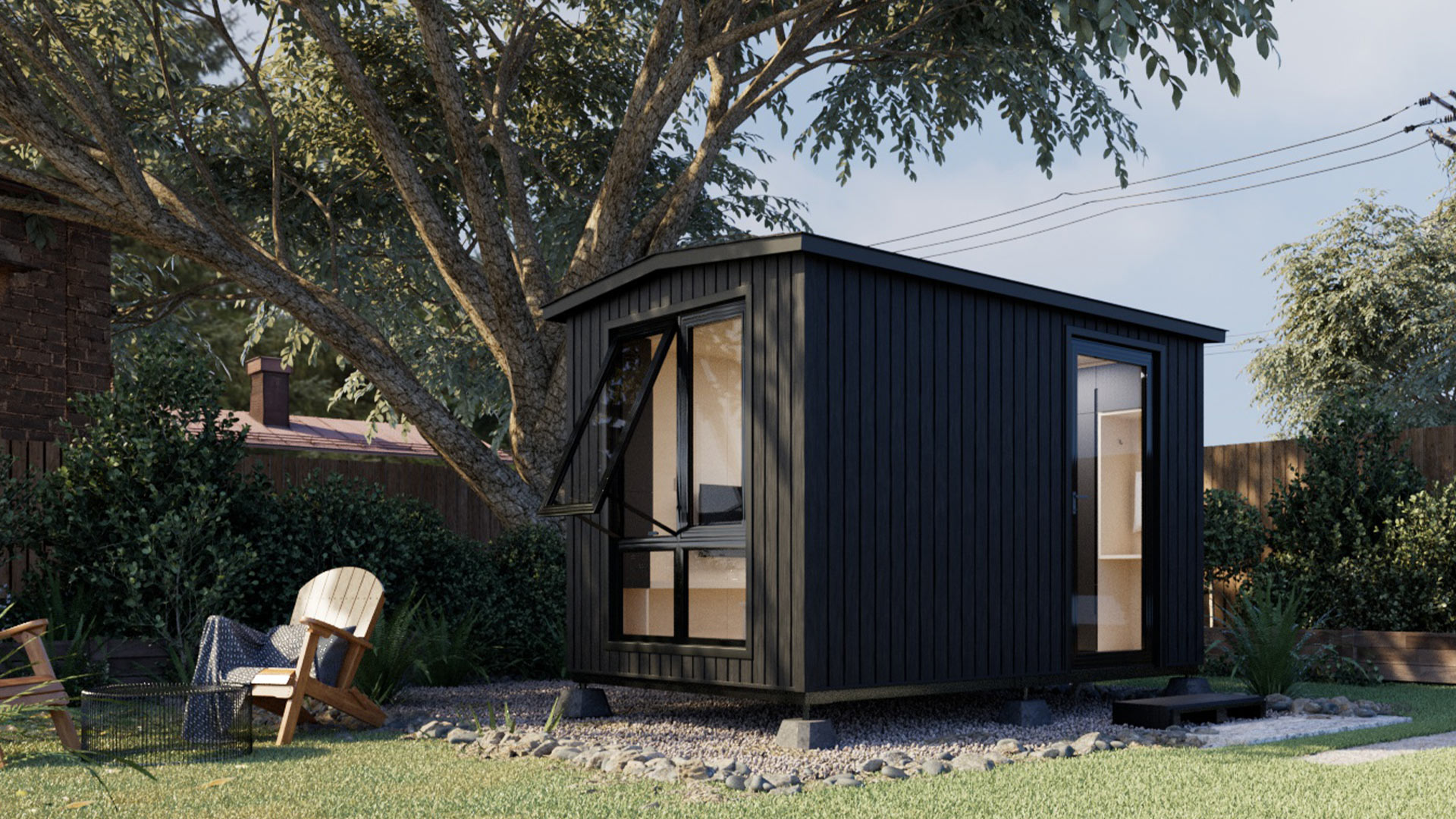 Dimension
8'4"W x 12'6"L x 9'10"H
Floorspace
105 square feet
Ceiling height
7'3"
Weight capacity
2.9 tons
Pedestal
18"W x 43"L x 7"
Window & door material
Powder-coated aluminum,  5/16" tempered glass
Material
Siding: plywood 1/2", steel frame, honeycomb paper, plywood 3/8", bitume, housewrap, vinyl siding
Roof: roof shingles
Floor: plywood
Pedestal: steel frame & wood plastic composite
Electrical devices
RCB, Wall outlet, Ceiling light switch, Ceiling light, Ventilator switch, Ventilator, Ethernet wall port, 66ft power cable with 2 connectors
Include
Optional: Cabinet, Desk, Small & Big Bookshelf, TV Shelf, Foldable Sofa Table, Convertible Sofa Bed. Always included: Electrical Cabinet
Power input
Maximum voltage : 110V AC (US standard)
Maximum current : 25A
Maximum power dissipation : 2750W
Pros

Cons

It is easy to install, with no DIY necessary.
The lack of panoramic windows can make it feel a bit claustrophobic.
The StudioPod has lots of privacy, making it a great place to sleep.
It comes with the required furniture if you are willing to pay extra.
Great insulation for use in places with extreme weather.
2. Autonomous WorkPod
The WorkPod has beautiful designs that come with huge panoramic windows to let in as much natural light as possible. This makes it the ideal place to spend the day and even sleep over at night. 
When you buy the Autonomous WorkPod, you get an office pod for home use that comes ready to be converted into a spare bedroom at any time. It comes fully equipped with all the electrical wiring and other essentials that will make moving in a breeze. You can even pay a little extra to have your WorkPod come with additional furniture items suitable for a sleep Pod. 
If you would rather decorate your WorkPod to your standards, you can save some extra money by buying an empty Pod that you can decorate as you see fit. This high-quality wooden shed will be the answer to all your problems and provide the sleeping area you have always wanted. 
Dimension
8'6''W x  11'9''L x 11'H
Ceiling height
6'10'' to 9'4''
Window material
Wooden frame, 5/16" tempered glass
Door material
Anodized aluminum frame,  5/16" tempered glass
Material
Siding: bitumen, housewrap, vinyl silding
Roof: bitumen, housewrap, shingles roof
Floor: plywood
Balcony: composite wood
Include
Optional: SmartDesk Connect, ErgoChair Pro+, Dual Monitor Arm, Cable Tray, Steel Cabinet, Anti-Fatigue Mat. Always included: Electrical Cabinet & Bookshelf
Floorspace
98 square feet
Capacity
2.9 tons
Pros

Cons

Easy to set up in your backyard because it is delivered and ready to use.
This pod has a lot of windows making privacy an issue.
Is made of high-quality material that is long-lasting and provides great insulation.
It is not big enough to accommodate lots of people comfortably.
The panoramic windows are great for letting in a lot of natural light.
3. Autonomous WorkPod Lite
If you are looking for an affordable office pod, the Autonomous WorkPod Lite fits the bill. It is the smaller version of the WorkPod but is still very capable of being used as a comfortable sleep pod. 
One of the biggest advantages it has over the other two pods is that its smaller size means you can fit it in very small yards. That means if space is an issue, you should consider getting the WorkPod Lite. 
However, this pod does not come with the option of including any furniture, either for the office or for use as a bedroom. You will have to buy all the items you need after the pod has been installed in your yard. 
Having said that, you will, at least, not have to worry about violating any building codes in your area. The WorkPod Lite is so small that it complies with the regulations of most municipalities.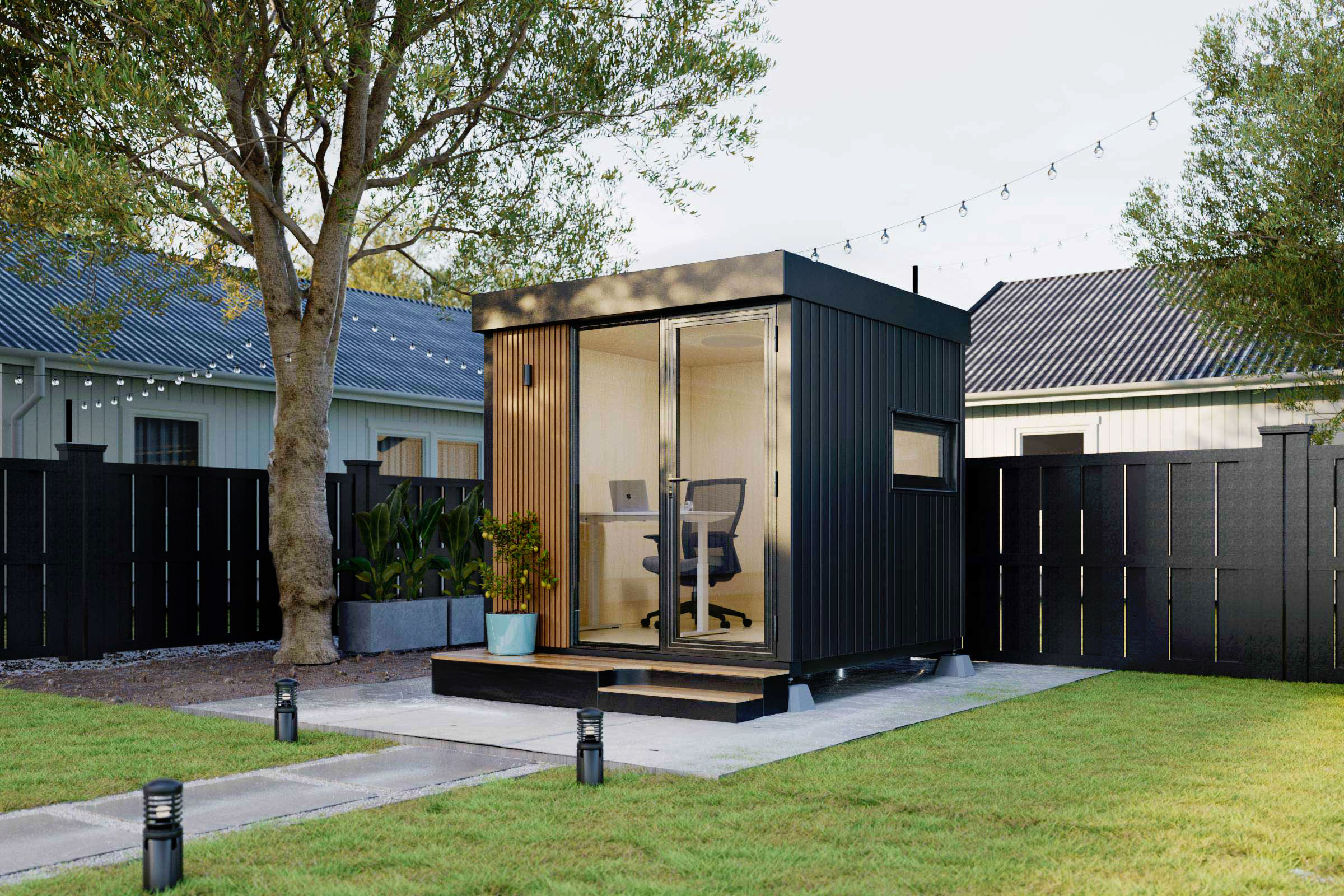 Dimension
8.7"W x 8.12"L x 9.3"H
Material
Window and door: powder-coated aluminum, 5/16-inch tempered glass
Siding: plywood 1/2-inch, steel frame, honeycomb paper, plywood 3/8-inch, bitume, housewrap, vinyl siding
Roof: metal roofing
Floor: plywood
Balcony and Pedestal: steel frame and wood plastic composite
Pedestal
24"W x 103"L x 9"H
Electrical devices
RCB, Wall outlet, Ceiling light switch, Ceiling light, Wall light, Ethernet wall port, 66ft power cable with 2 connectors
Weight capacity
2.3 tons (including Pod body)
Floorspace
80 square feet
Ceiling height
7.3-inch
Pros

Cons

Has all the insulation and high-quality material needed in a sleep pod.
You do not have the option of having your pod come with the furniture already installed.
Does not violate any building codes in most localities.
Small enough to fit in yards where space is an issue.
Get an Autonomous ADU Today!
If you have always dreamed of having an awesome sleep pod in your backyard, now is the best time to get one. Any of the three Autonomous pods reviewed in this article could make that dream a reality. 
Having your very own office/sleep pod is easier than you think, as long as you know where to look. There is no need to waste time and money building a DIY sleep pod when Autonomous has these great options available. Visit the website now, and take a look at the various outdoor sleep pod options for sale.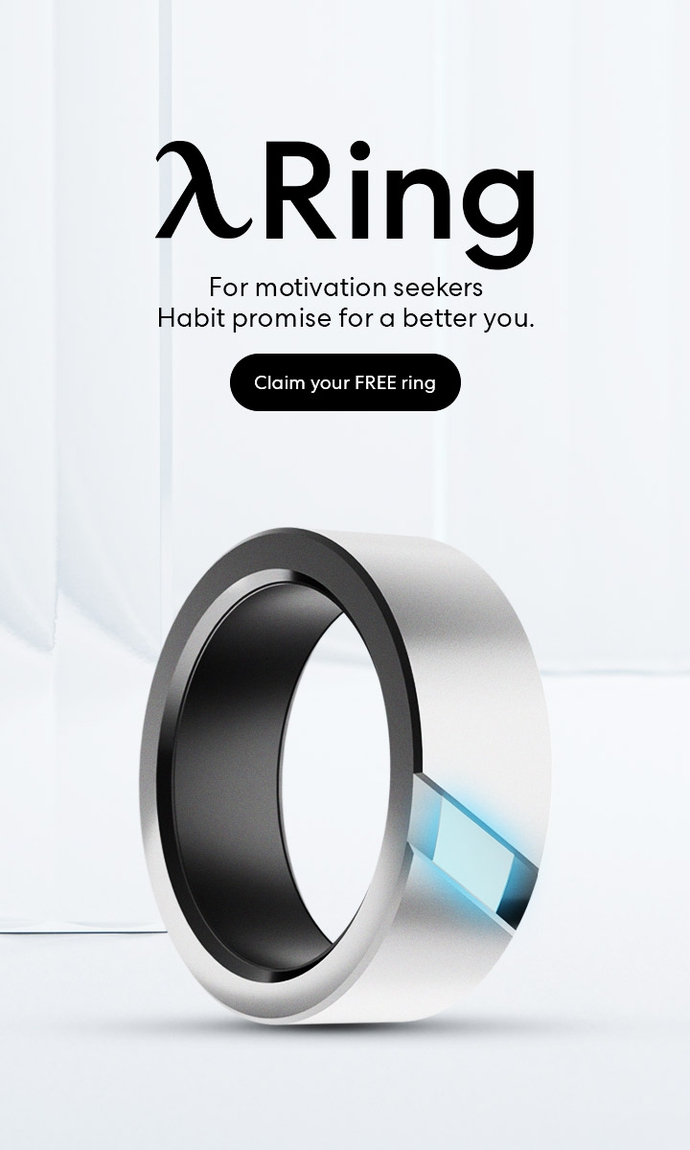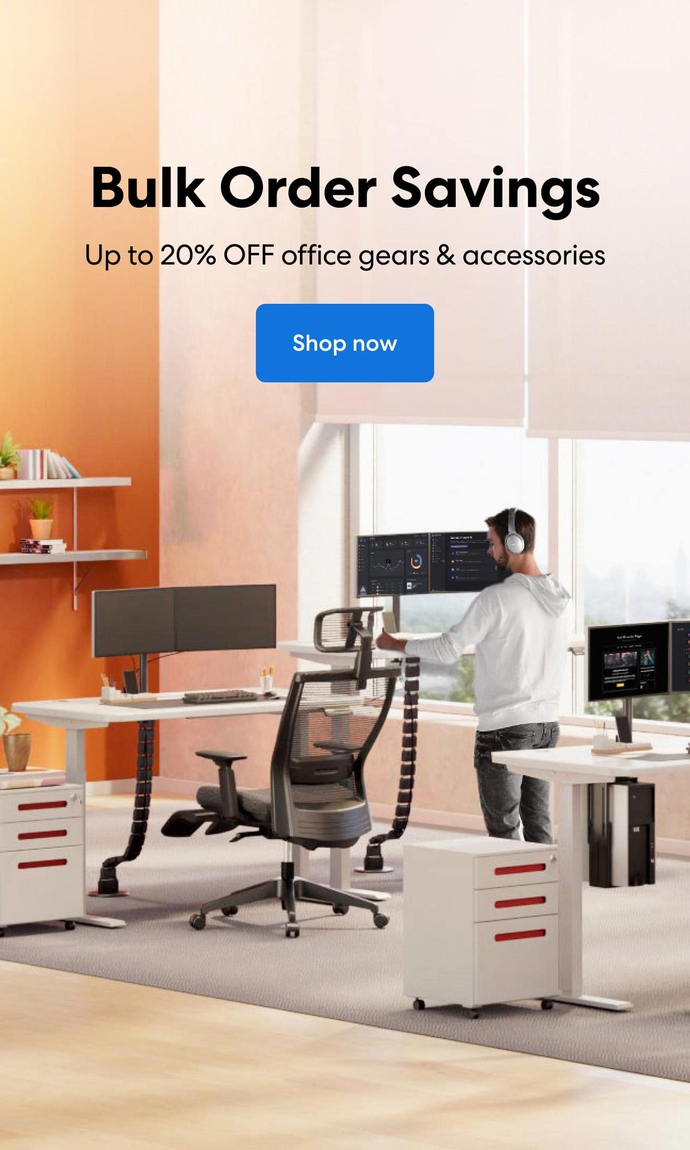 Subcribe newsletter and get $100 OFF.
Receive product updates, special offers, ergo tips, and inspiration form our team.