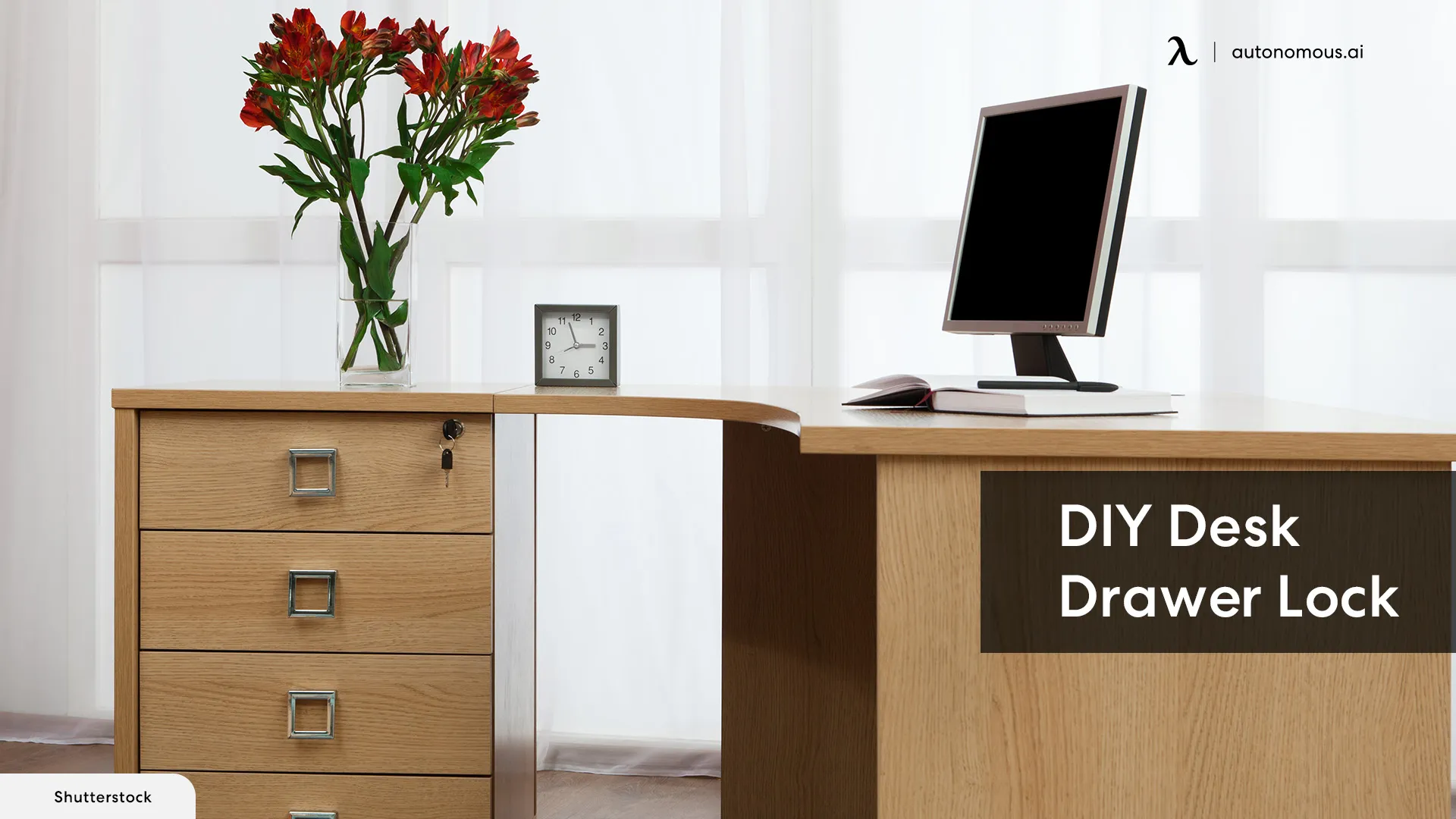 Smart Products
DIY Desk Drawer Lock: Secure Your Valuables with Ease

Ethan Johnson
|
Sep 26, 2023
1,164 Views
Do you fear people going through your drawer and finding all your hidden stuff? If yes, then you must get a drawer lock. Safety drawer locks are a must-have for any home or office. These discreet home office supplies provide peace of mind by acting as the first line of defense against unauthorized access.
Thus, we have discussed the importance of desk drawer locks, how to install one, and the most important factors to consider when selecting the best lock for your needs.
Importance of Drawer Locks
Secure Your Valuable Records
In today's information era, it's crucial that you secure all of your company's sensitive files. The purpose of a desk drawer lock is to prevent unauthorized access to confidential papers and other materials kept in a desk drawer. They add protection against thieves and other intruders to areas where sensitive information or valuables are stored.
Put Your Mind at Ease
Having your most valuable cupboards and standing desks with drawers locked up might be reassuring. You may rest assured that no one will be able to enter your drawer while you're not there and steal your records.
You May Avoid Future Hassles
 By ensuring that only you can access your cabinets and a small desk with drawers. This is because theft from employees or burglars is always a possibility. By taking preventative measures today, you can avoid more serious complications down the road.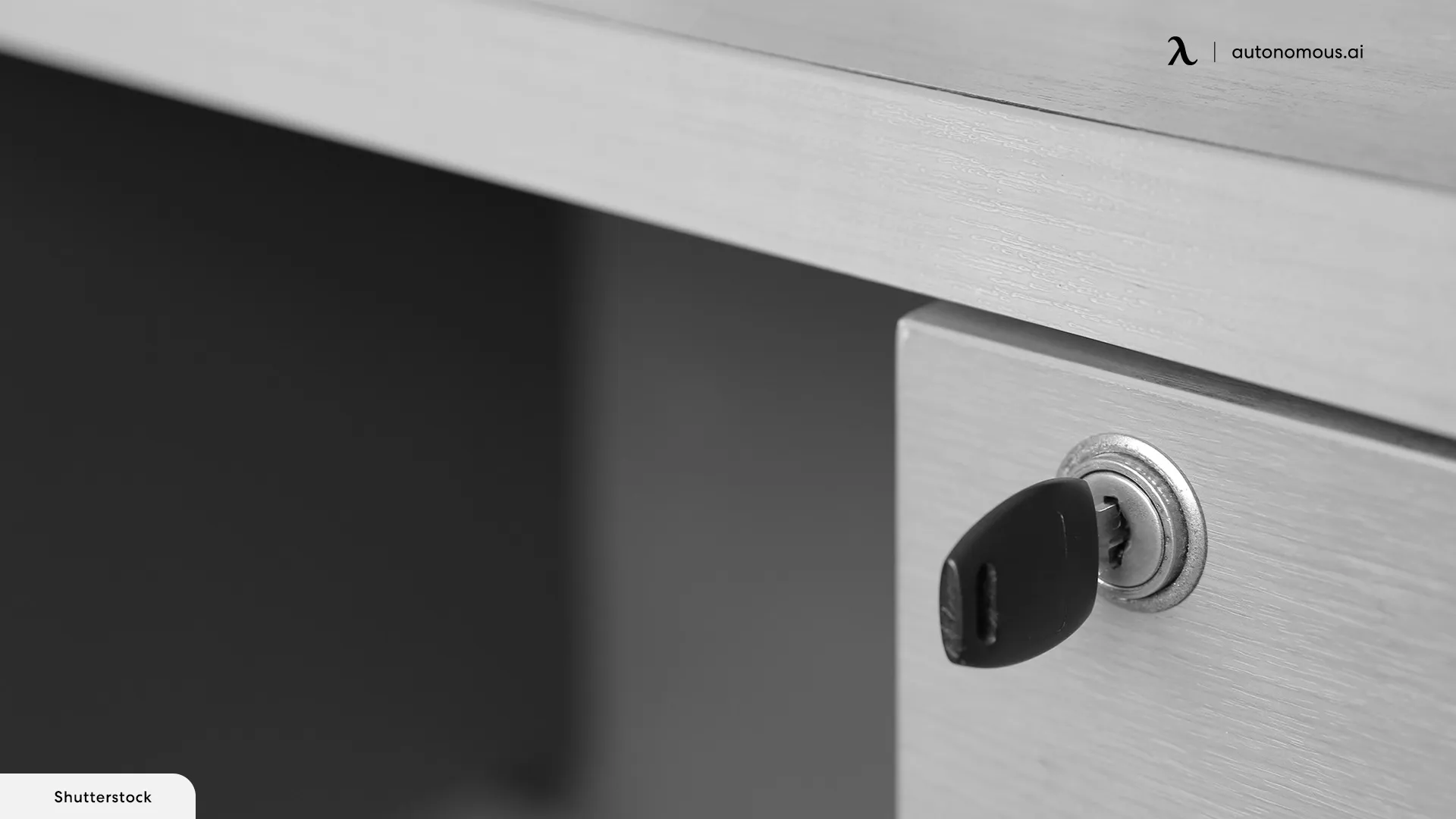 How to Install a Drawer Lock
Step 1: Remove the drawer from the dresser or cabinet and empty its contents.
Remove all contents of the drawer before installing the lock. The contents of the drawer will be safe from harm this way. After the office drawer lock has been implemented, it can be stored in a single location and returned there. You'll also need to take the drawer out of the dresser or cabinet before you can fix a lock into it.
Step 2: Locate the middle point of the drawer
Find the exact middle of the drawer using a ruler or measuring tape. Once you've figured it out, tape or a marker will do the trick. Verify that the lock bolt extends high enough to grab the top of the drawer. If the office desk drawer lock is placed too deeply into the drawer, it will not engage.
Step 3: Drill a hole large enough to fit the lock shaft
Create a hole with a diameter that matches your desk drawer lock shafts. If you need to make a hole for the installation, you can use a keyhole saw or an expanding drill bit. When you're done, use fine-grit sandpaper to round out the inside's rough spots.
Step 4: Remove the lock bolt and the O-ring, then place the lock in the drawer
Take off the lock bolt and the O-ring from the lock shaft's rear. When finished, insert the lock into the hole from the front. Make sure the keyhole is in a vertical position.
Return the O-ring to its former place and press it against the drawer's back. Screw the screws through the O-ring holes to secure the lock. The bolt should be replaced with the monitor stand with the drawer afterward.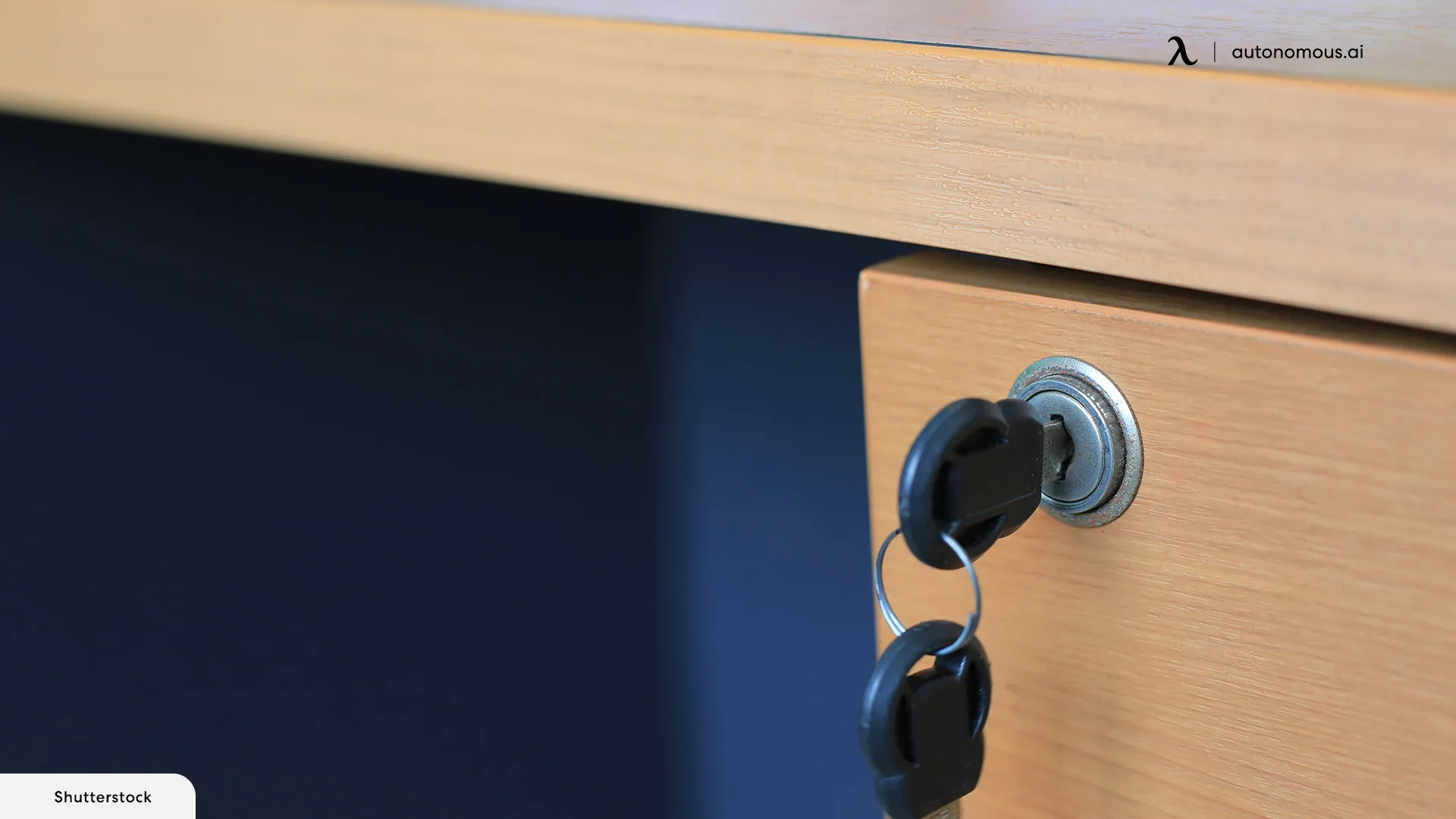 Types of Drawer Locks
Cam Locks
Regarding locking cabinets and desk organizers with drawers, cam locks are your most flexible option. There are a few variants, each of which introduces new security options.
Drawer locks are a natural fit for cam locks, though they are more commonly used on sliding or hinged cabinet doors.
A cam drawer lock with key slips behind the fixture and prevents the door or drawer from being opened.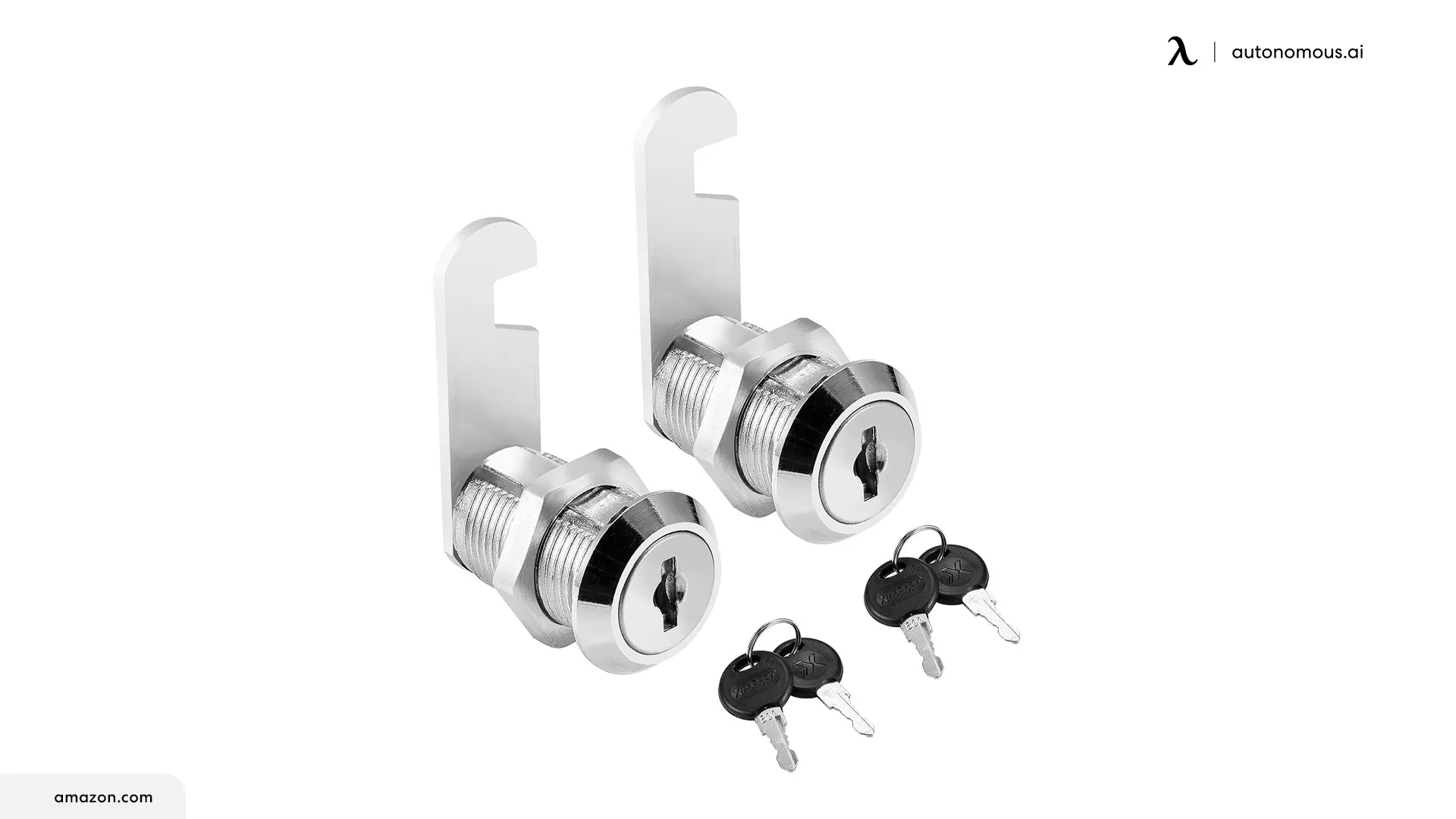 Deadbolt Lock
A deadbolt office drawer lock is set up inside a single drawer and door of a cabinet. A cylinder with an exposed keyhole is at the heart of your locking mechanism. The strike plate in the door frame keeps the bolt from coming loose. To secure the door, a key must be twisted in the cylinder, which causes a bolt within to slide to the side and project into the door frame.
Plunger Locks
Plunger locks are an additional choice for locking drawers and cabinets. Like the ratchet lock, these are typically seen on glass sliding doors.
A bolt within the lock can be moved both forward and backward, coming to rest in a slot when locked. The glass door will remain in place. A door or drawer lock will cost about the same as one of these.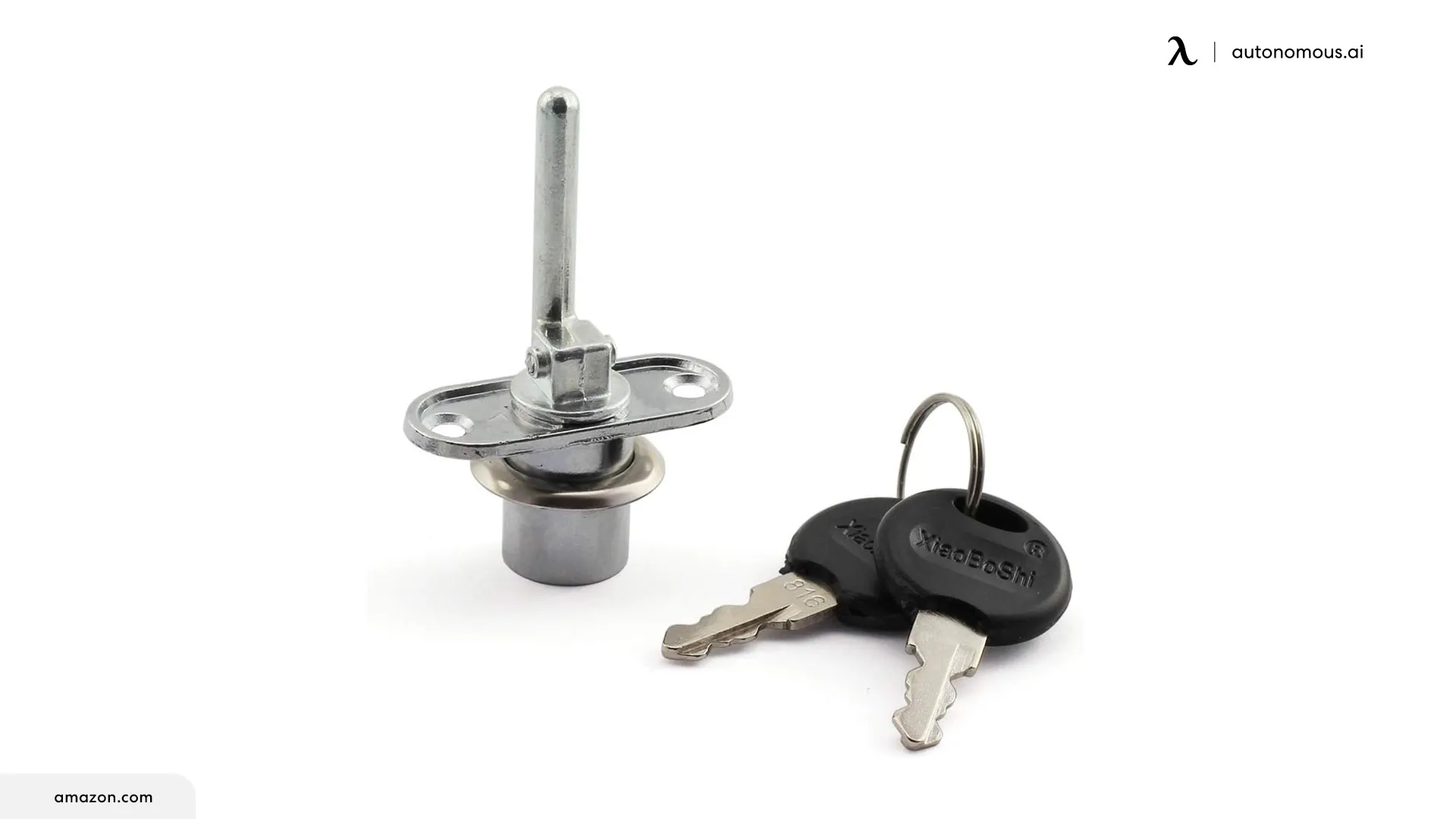 Side Mounted Multi Drawer Lock
A multi-desk drawer lock goes into a 3-D drawer cabinet. A locking bar inserted in the cabinet's side frame moves up or down in response to the key being turned, locking all drawers in the unit. Replace lost or broken drawer locks with these.
How to Pick the Perfect Drawer Lock
Pick the Right Type of Lock
To get started, choose a secure drawer lock with a key for your desk. Mechanical and digital locks can be purchased in bulk from a business-to-business wholesaler. When deciding on a lock, it is important to consider how much money you will spend on security.
Consider the Installation Procedure
When deciding on office desk drawer locks, the ease of installation is often a deciding factor. Pick a lock that doesn't require any special tools or skills to set it and comes with detailed instructions.
Check the Lock's Strength
Think about the lock's durability and the material it's built from. Ensure your computer desk with a drawer can take the abuse of daily use.
Consider the Key Options Available
 If you decide on a lock that requires a key, consider the various key alternatives. The term "key" can refer to a physical key, a master key, or a key card.
Check the Warranty
The lock's warranty is another factor to consider. Knowing your desk drawer lock is protected in an emergency is a huge relief.
Conclusion
Drawer locks are a smart addition to any home or office because of their adaptability and simple installation. A good desk drawer locking mechanism is an investment that can pay you in time saved and peace of mind.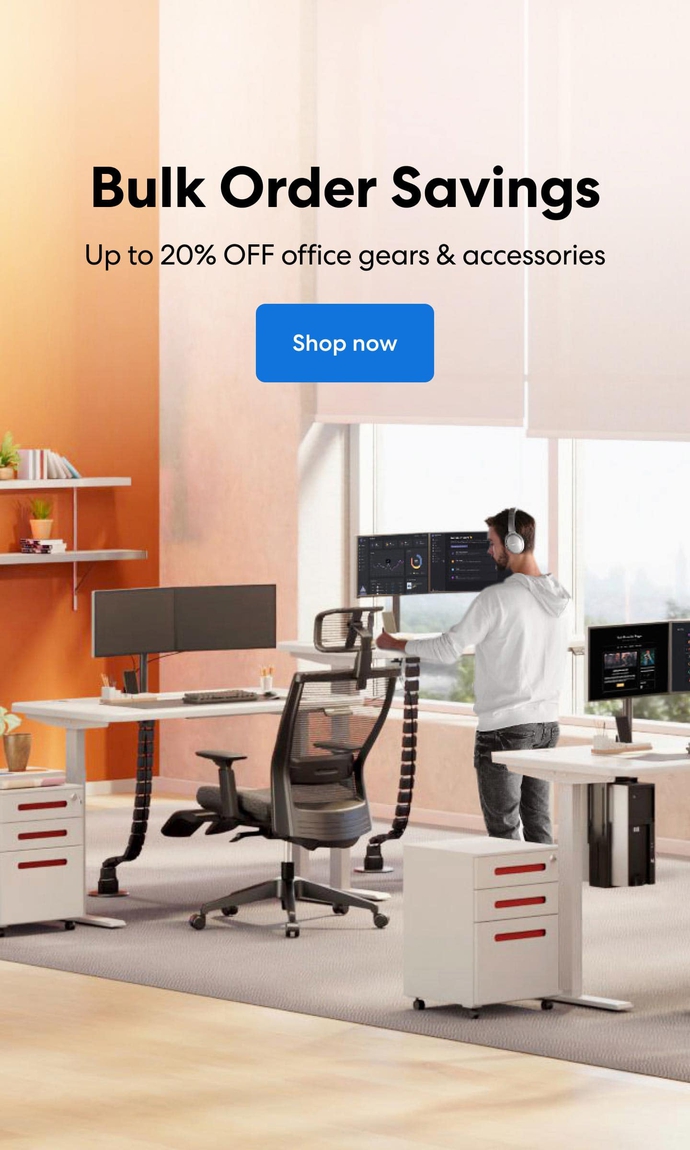 Subcribe newsletter and get $100 OFF.
Receive product updates, special offers, ergo tips, and inspiration form our team.