This GoBe 3 review focuses on the latest version of Healbe's popular health smart band: GoBe 3. Healbe stands out from other fitness trackers because it automatically tracks calorie intake and output. Wearables measuring calories have been launched for the third generation of the controversial Healbe GoBe. Despite its new look, the wearable technology has not been proven yet -something that this Healbe GoBe 3 review takes a look at.
Healbe GoBe 3 Overview
A smart BODYGYM Band that automatically tracks your calorie intake, hydration, and stress levels has been developed as the third generation of the HealBe GoBe 3. This smart fitness watch Healbe GoBe 3 review doesn't stop there, however. Besides tracking sleep cycles and heart rate, it also tracks sleep quality. Using Healbe is a popular choice for weight loss, fitness, sleeping well, and managing stress levels, in addition to maintaining a healthy lifestyle. So, is it for you? Read this to find out.
What's New in the Healbe GoBe 3?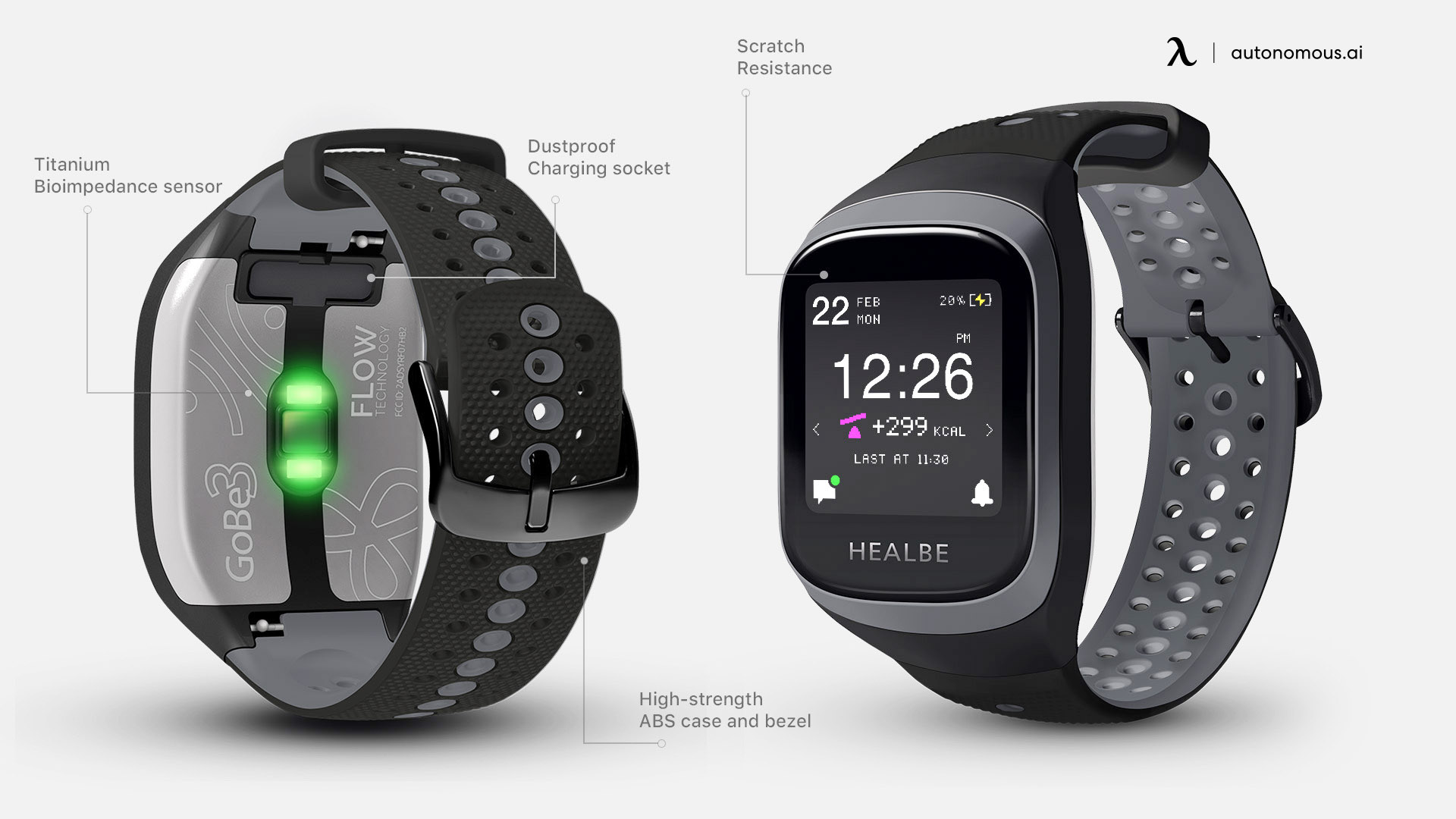 Those who are still using the Heale GoBe 2 should consider updating to the Heale GoBe 3 since it offers many improvements and updates. Let's find out its new features in the Healbe GoBe 3 review.
Improved comfort band
We are very pleased with the new resistance band bar. It is very comfortable, soft, and breathes well, and you do not get sweat trapped in it. You can even adjust each of the holes along the band to adjust the snugness of the strap.
Displays with touch screens
The Healbe GoBe 3 is updated with a touch screen display, the first and best update. They display various data, battery life, time, and connecting to your smartphone for notifications.
Sensors upgraded
Sensors on the Healbe GoBe3 have been updated to make data more accurate. This includes the optical heart rate monitor, which provides more accurate data on physical training. Additionally, the bioimpedance sensors have been updated to provide better calorie tracking.
Compact Design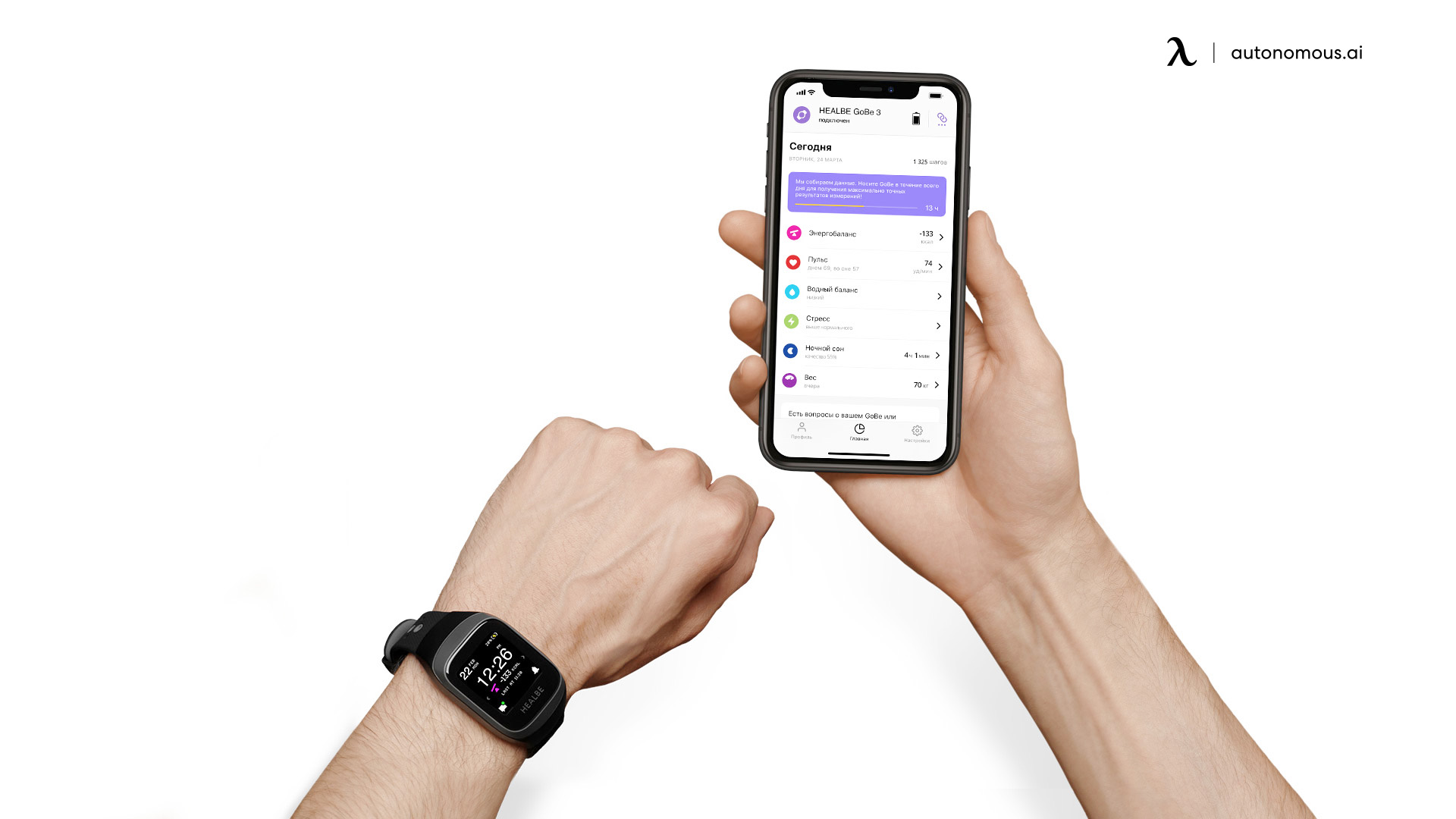 This new fitness band is significantly smaller than its predecessor. Many users complained about the large and bulky size of the Healbe GoBe 2, and user feedback helped them create the new band, which is smaller, slicker, and about the same size as the 38mm Apple Watch.
Pros and Cons of Healbe GoBe 3
A simple, intuitive app.
Monitoring of heart rate throughout the day.
Monitoring of sleep is excellent.
Design is bulky.
It's not possible to count calories with the device signature feature.
Low battery life.
Features of Healbe GoBe 3
Exclusive calorie tracker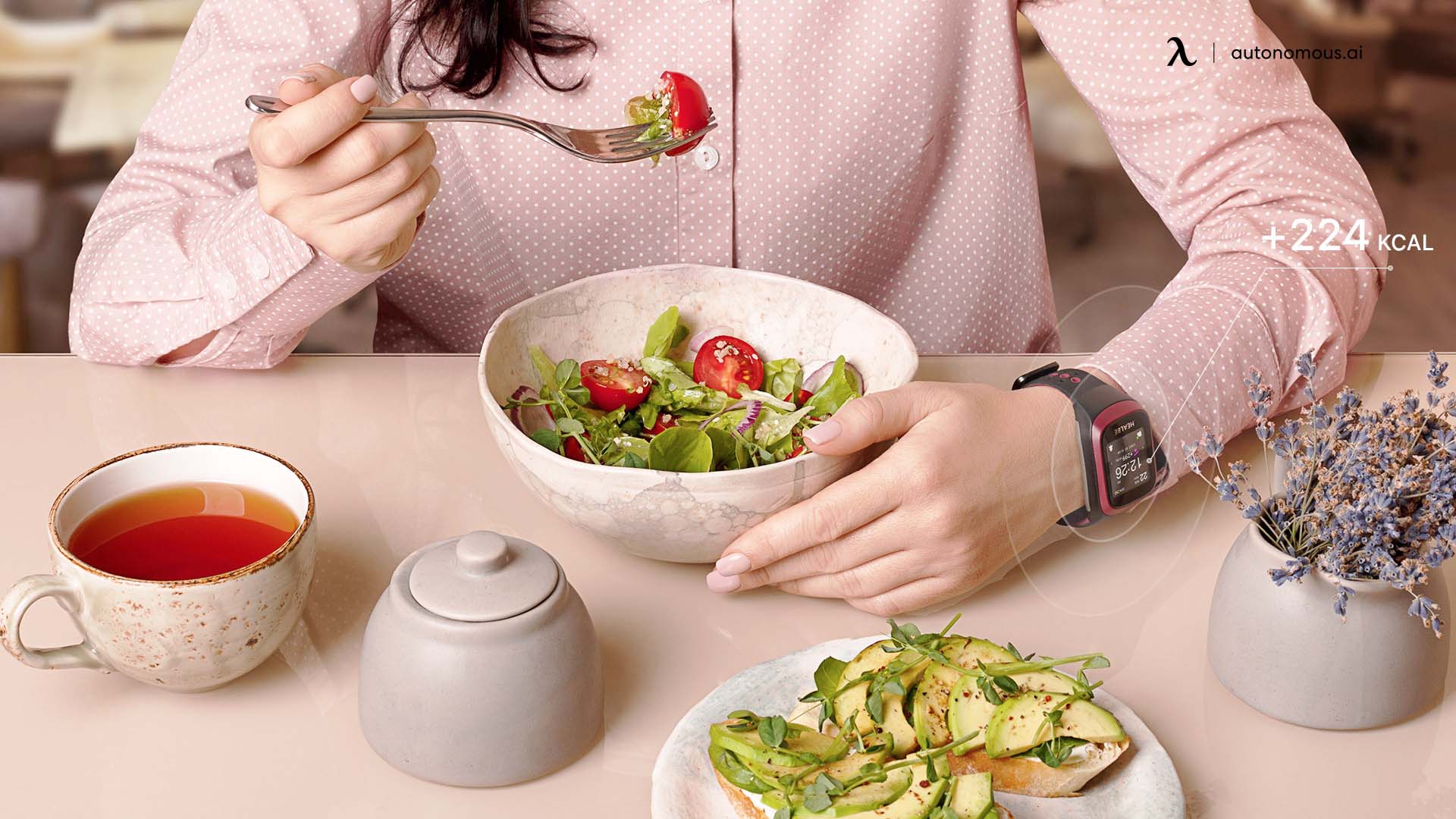 FLOW is a technology developed by Heilbe. It measures the glucose concentration in the body through the use of an impedance sensor. In order to measure the build-up moving into and out of cells, the sensors send high- and low-frequency signals through the skin.
The Healbe website provides additional information about metabolism, FLOW Technology, and the calorie tracking algorithm. It is compatible with your indoor cycling bike and other equipment.
Healbe improves the calorie tracking algorithm as they will no longer support fasting and high-protein/high-fat diets. The game does not yet support high-protein / high-fat diets, but they're working on a "diet" mode that will be available soon. 
Hardware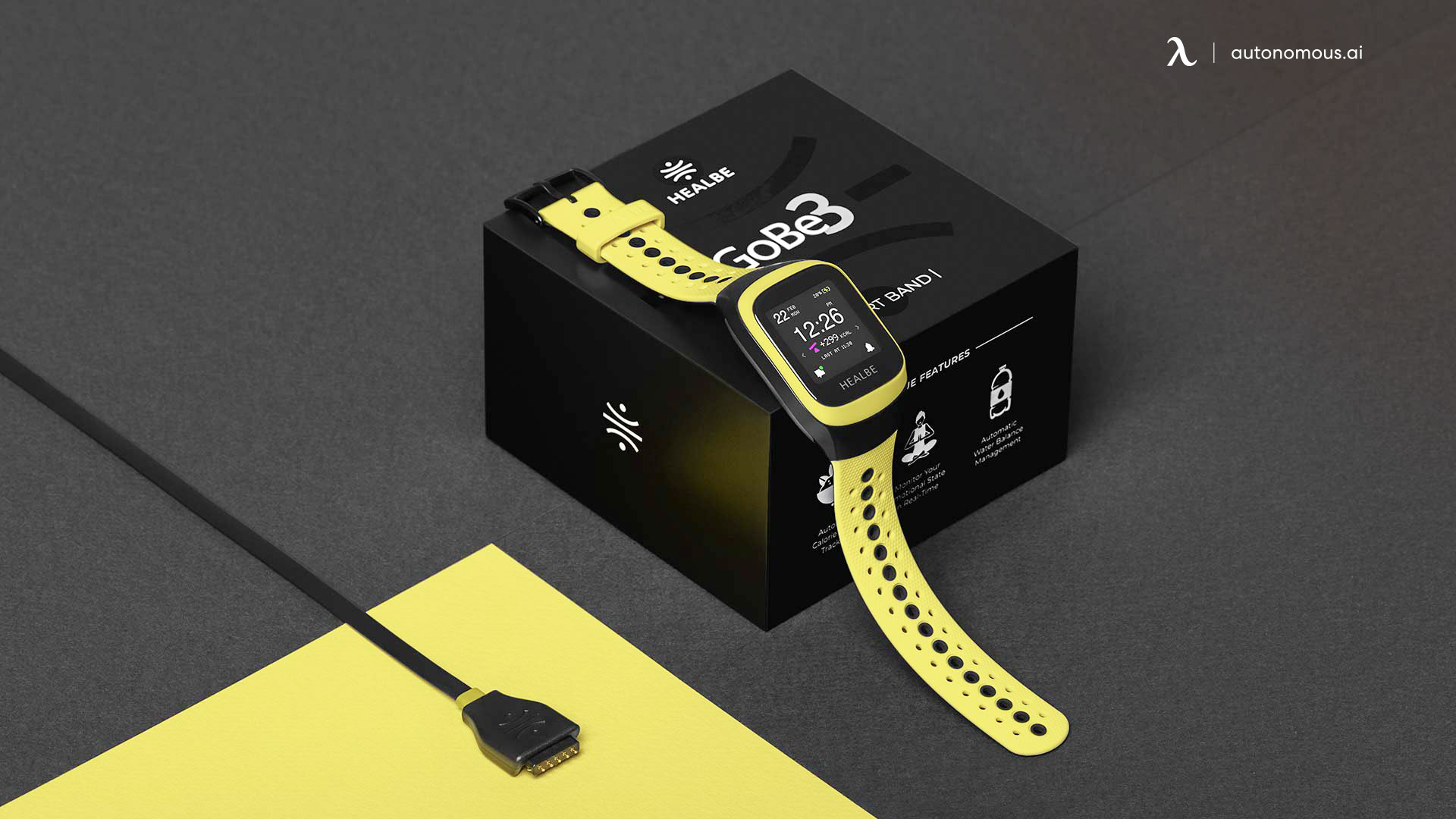 The third generation of Healbe GoBe wearables measuring calories has been introduced.  It is worn around the wrist. GoBe is different from other slim, discreet(ish) activity trackers because it looks like a giant token embedded into a plastic strap.
The top section is perforated to reveal a rudimentary LED display, and one button controls it. Two metal sensors touch the skin at the bottom of the GoBe, which is where the two contact points for charging are located. The strap is chunky, and the pin tends to poke out, making it easier for your smartphone, laptop, etc., to rub against your skin.
The device doesn't look particularly attractive, but you can change the dark gray strap for a more showy purple GoBe3 replacement strap included with the device. Within GoBe, there are three sensors: an impedance sensor, an accelerometer, and a pressure sensor. All three monitor calories, heart rate, and exercise.
Both monitor sleep (when your pulse drops or you're not moving). Your smartphone receives the data through Bluetooth (you're probably expecting an app to go along with it). Charges are handled via a micro-USB cable, despite the proprietary charging cradle. Furthermore, GoBe is waterproof up to three meters, so you can even use it in the shower or while swimming.
Software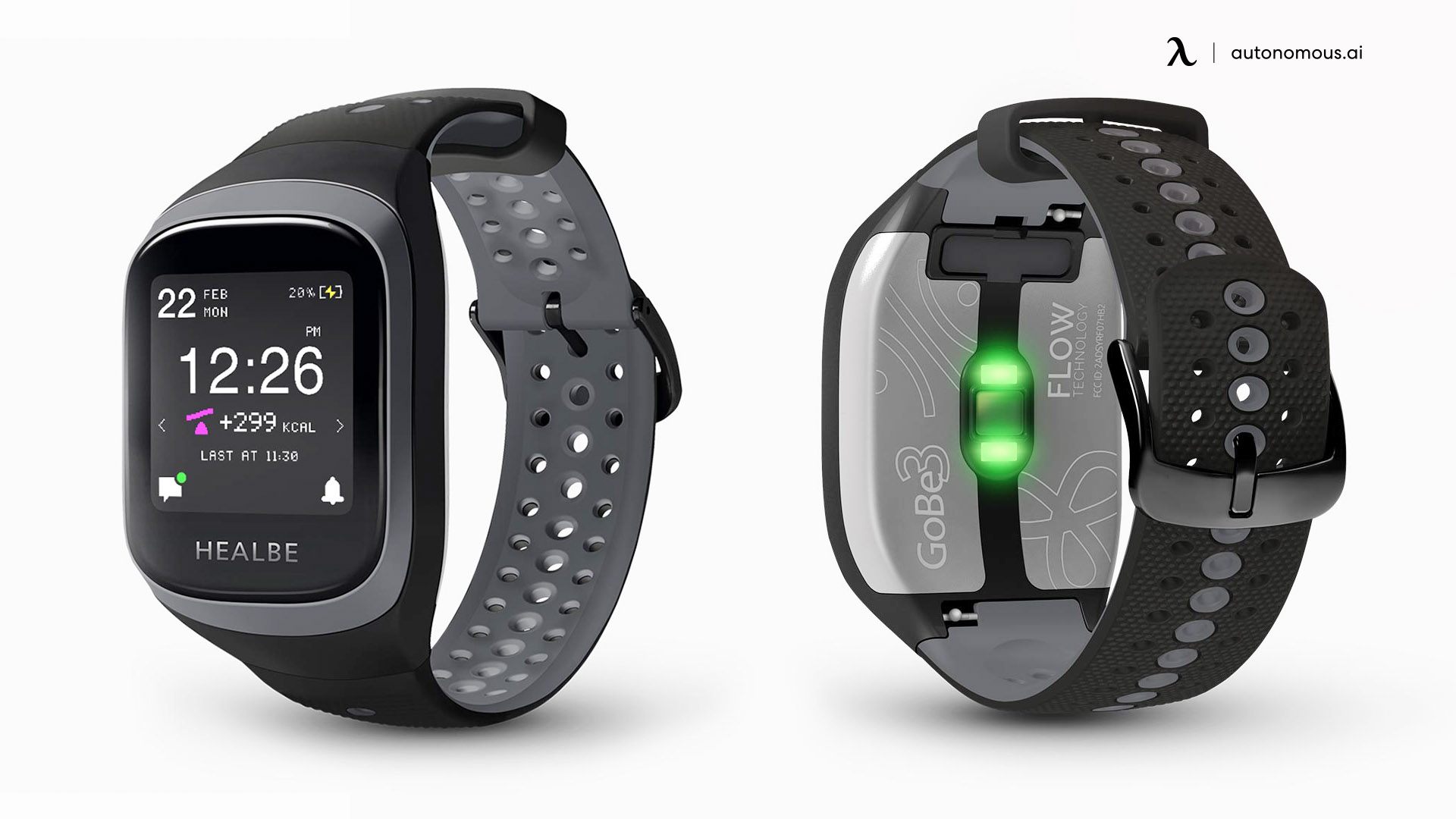 You can pair the device with the app, and once it finds it, it pairs with the GoBe exactly as any other Bluetooth device. The companion app is slick and is available both for iOS and Android devices, as you'll find out in this fitness watch review.
The program will then ask for your vitals to calculate your calorie burn (based on your weight, age, gender, etc.). Upon launching the app, you will come to the main interface. Here are some examples of the services provided by GoBe shown in this health watch review.
A brief summary of each section is visible by swiping the icon to the left -- calories consumed, sleep hours, etc. Despite the attractive design, ease of use, and ability to view your personal data, this software doesn't give you much insight beyond that.
Currently, they do not provide comparisons of your data from one week to the next or one month to the next. Similarly, if you didn't wear the GoBe while consuming food, you can't manually enter it. We discovered that a maximum of six days of data would also be displayed through this fitness band review and other smart health watch reviews.
Final Thoughts
Hopefully that this Healbe GoBe 3 review is helpful for you. Healbe delivered a product, though it may not have been calorie-counting-compatible. You can tell it puts a lot of time, money, and effort into designing something that tries to do what it tells you it will. Other than that, the activity tracker is not bad at all, as seen in this and other Healbe GoBe reviews. It might even be able to claw back some merit as a great holistic proposition if it combined the auto-calorie option with a few food-entry options/shortcuts. If you're interested in seeing how this device works for you, share this fitness band review.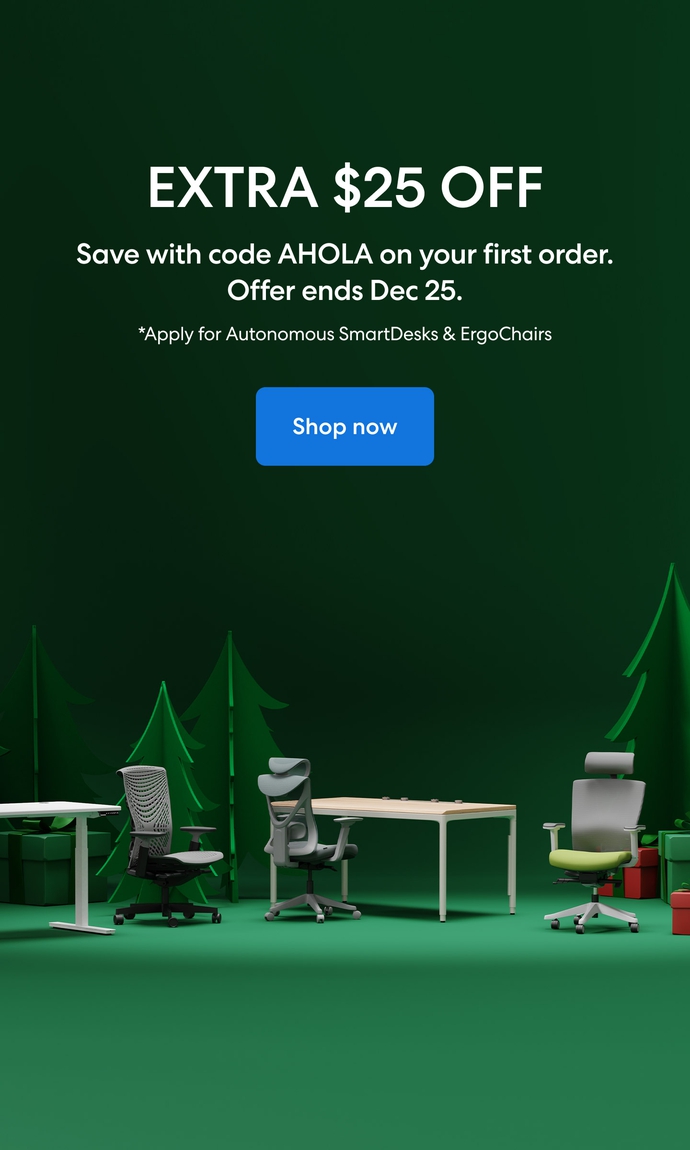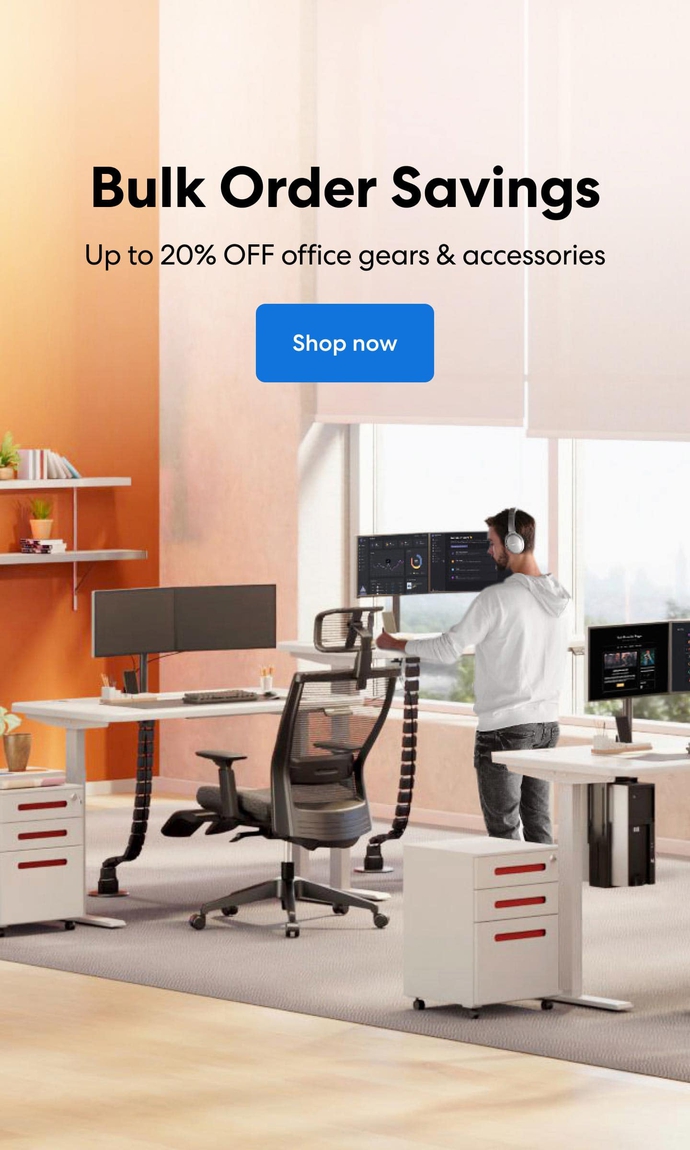 Subcribe newsletter and get $100 OFF.
Receive product updates, special offers, ergo tips, and inspiration form our team.