Workplace Inspiration
Prefab Home: How an Ingenious Idea Transformed the Way We Build

Autonomous
|
Jun 20, 2023
320 Views
Have you ever witnessed a building being constructed in a shorter amount of time, with minimal noise and waste, and with a unique design? This type of dwelling is called a prefab house, and it's changing the way we think about homes.
Prefabrication is not a novelty; it's a historic concept rebooted with modern technology, promising affordability, versatility, and sustainability. In this article, we'll journey through time, unearthing the origins and progression of this unique type of housing. 
The History of Prefab Homes
Let's start by exploring the history of prefab homes in the United States. This particular type of housing has a unique narrative, a story that weaves innovation, necessity, and creative problem-solving to craft an ever-evolving landscape within the American housing industry. 
A Glimpse into the Advent of Modular Prefab Houses
Diving back to the early 20th century, we encountered the first modular prefab houses. Inventiveness was vital during this period as off-site manufactured components became a novel solution, contributing to quicker, more efficient construction times. 
Furthermore, this shift signified a significant leap in cost-effectiveness and convenience, transforming the norms of residential construction. 
Advancements and Personalization in Prefab House Plans
Prefab house plans have brought about significant progress in the world of prefab. Homeowners now have access to various architectural styles and floor designs, which they can customize based on their individual needs. 
This level of personalization has greatly enhanced the appeal of prefab as a versatile and adaptable housing solution. 
The Rise of Multi-dwelling Housing
Moving into the post-World War II era, a significant housing demand spike led to the emergence of multi-dwelling housing. 
Apartment buildings and condominium complexes became common sights in the expanding urban landscape, mainly due to the efficiency and affordability of prefab construction methods. 
Modern Milestones and Sustainability in Focus
Presently, prefab homes continue to evolve, embracing cutting-edge designs, advanced manufacturing techniques, and a growing emphasis on sustainability. 
These homes now feature energy-efficient designs and sustainable materials, marking a significant step towards a more environmentally-conscious construction industry. 
An Ongoing Evolution of Prefab Homes
The compelling history of prefab homes in the U.S. is a testament to human ingenuity and adaptation. This housing type has continuously adapted and evolved from an early modular prefab house to a personalized plan and the proliferation of multi-dwelling housing.
Today, with a focus on sustainable practices, the future of prefab housing in the U.S. holds great promise in meeting diverse housing demands in an environmentally-conscious manner. 
Early Examples of Prefabricated Homes
By going through American history, we can discover a fascinating narrative of pioneering innovation and enduring practicality. 
Moreover, this story is told through the evolution of prefabricated houses, which have stood as icons of American ingenuity and resourcefulness for centuries.
The Pioneer Era: Log Cabins and Balloon Frame Construction
The first seeds of the prefabricated house concept were sown during America's early settlement era, with the humble log cabin serving as a prime example. 
These simple, sturdy structures were crafted using pre-cut logs, reflecting a practical approach to addressing the immediate housing needs of settlers.
Around the same period, the advent of balloon frame construction, which involved using standardized, pre-cut wooden frames, set the stage for the future evolution of prefabricated dwellings. 
Revolutionary Mail-order Era: Sears Kit Homes
The early 20th century saw a major leap in the prefab home industry with the introduction of Sears Kit Homes. 
Generally, these were complete housing kits that could be ordered directly from a catalog, thus bringing the dream of homeownership to the masses. 
With all materials pre-cut and instructions included, Sears enabled many people to construct their own homes, marking a revolutionary shift in the housing market. 
Crafting a New Narrative: Aladdin Homes and Kit-built Bungalows
Aladdin Homes followed a similar trajectory to Sears, offering various designs and customizable house packages. Meanwhile, kit-built bungalows, renowned for their distinctive architectural styles, also emerged as a popular form of prefab home additions. 
By offering affordability without compromising on aesthetics, these homes were particularly appealing to those seeking cost-effective housing solutions. 
Post-war Innovations: Lustron Homes
After World War II, there was a rise in creative prefab housing options. Lustron Homes, built entirely from porcelain-enameled steel panels, responded to the housing shortage that followed the war. 
A small prefab house was a testament to American resilience and ingenuity, demonstrating how crisis can breed creativity and invention. 
Epilogue: Reflections on the Prefabricated Housing Journey
From the simplicity of log cabins to the ingenuity of mail-order homes and from the charm of kit-built bungalows to the innovation of Lustron Homes, the journey of prefabricated houses in the U.S. is a captivating tale of progress and adaptation. 
The enduring legacy of these early examples continues to shape the landscape of modern prefab housing, underscoring their timeless appeal and relevance. 
Through their stories, we gain a deeper understanding of the role of prefabrication in American housing history, reaffirming its importance in our quest for efficient, affordable, and sustainable homes.
The Evolution of Prefab Home Designs
Have you ever noticed how the prefab home industry is brimming with innovation, mirroring societal needs while serving architectural creativity? 
Over time, these homes have hatched out of their shells, coming a long way from their modular beginnings, developing towards contemporary design concepts such as appealing shed home ideas and intriguing prefab house plans. 
Development and Impact of Modular Prefab Homes
The modular prefab house, a pioneering concept in housing, emerged as the poster child for efficiency and affordability. Built off-site, these homes were a collection of pre-crafted modules, or sections, shipped and assembled at the destined location. 
Entire rooms, adorned with walls, floors, and fixtures, were churned out of factories, setting the stage for better quality control, faster construction, and affordable labor costs. 
Mid-century Modern - Prefab's Golden Era
In the middle of the 20th century, modernism greatly influenced the design of prefabricated homes in the United States. 
Architects combined sleek lines and innovative materials with open floor plans, resulting in homes that were not just simple to build, but radiated the contemporary charm of the era.
A nod to these designs are the iconic Eichler homes of California, celebrated for their expansive windows and harmonious synergy with nature.
The Rise of Shed House Ideas
Fast forward to today, and shed house ideas have become the new trend in prefab home designs. These homes were born out of the essence of traditional sheds and are a tribute to simplicity and functionality. 
Their minimalist design, generous allowance for natural light, and open floor plans offer a compact yet comfortable living space, stamping a modern twist on the prefab canvas. 
Prefab House Plans - The Key to Customization
The advent of prefab house plans has turned the tables on the modular narrative. Homeowners have a variety of options to choose from, including layout, size, and architectural style. 
Furthermore, the cherry on the cake is the flexibility to either pick a pre-designed plan or work alongside architects to breathe life into their vision. Also, the end outcome is a house that reflects personal preferences yet still enjoys the advantages of pre-built construction. 
The Journey of U.S. Prefab Home Designs
Essentially, the evolution of prefab home designs in the United States paints a picture of relentless innovation and adaptability. 
From the genesis of a modular prefab house to today's trendsetting shed house idea, each chapter tells a story of practical, unique living spaces shaped by changing needs and technology.
Envisioning the Future of Construction with Prefab Houses
In the busy construction world, a prefabricated house is steadily becoming the focus of contemporary dialogue. 
It brings an enticing fusion of technology-driven efficiency, flexibility, and sustainability to the table, fundamentally changing our perceptions of home construction. 
At the heart of the prefab house appeal lies their manufacturing precision, saving time, resources, and human labor. 
Construction in a controlled factory environment improves quality while reducing the risk of on-site accidents, displaying an attractive cost-saving advantage. 
Sustainability is at the core of a prefabricated house. Moreover, it reduces waste, efficiently manages resources, and incorporates renewable energy systems, making it a prime example of eco-friendly construction. 
The concept of a prefabricated dwelling transforming into a modern summer house demonstrates the design versatility these homes offer. Customization in a small prefab house aligns with individual tastes and requirements, nullifying the cookie-cutter misconception. 
Prefab homes present a practical solution to the urgent issue of housing shortage and affordability. Swift construction and cost-effectiveness pave the way for accessible housing, reaching out to a broader demographic.
The Three Best Prefab Homes for Your Backyard
Are you looking for a prefab ADU that effortlessly combines utility, adaptability, and sleek aesthetics? Well, let us introduce you to the impressive trio of StudioPod, WorkPod, and WorkPod Lite. 
These ADUs each have their unique features and can improve various living situations and personal requirements. 
1. Autonomous WorkPod
The Autonomous WorkPod offers a solution to escape the distractions of everyday life and enter a cozy, private space surrounded by nature.
With its full-length windows, you can enjoy a peaceful environment without any disturbances. This versatile pod is not just for work; it can also transform into a gaming paradise, a tranquil yoga retreat, or a quiet reading corner. 
Pre-fabricated and hassle-free, the WorkPod arrives ready to use, complete with ergonomic furniture, storage options, and wired for all your gadgetry needs. 
Moreover, the smart design, conforming to rigorous testing standards, and its innate versatility can convert any spacious backyard into a productive zone. 
Its compatibility with different terrains, including concrete, gravel, or grass, is impressive. Regardless of the terrain's evenness, the WorkPod's foundation adjusts, ensuring stability. Also, the WorkPod could be your ready answer for those eyeing office pods for sale. 
Crafted from solid oak and walnut, the WorkPod feels strong and grounded. Also, the construction incorporates steel and cement, making it a compact small prefab house. 
Additionally, you don't have to worry about permits and lengthy construction phases, it's assembly-ready within a few hours, and the Autonomous team will help with any necessary paperwork. 
Dimension
8'6''W x  11'9''L x 11'H
Ceiling height
6'10'' to 9'4''
Window material
Wooden frame, 5/16" tempered glass
Door material
Anodized aluminum frame,  5/16" tempered glass
Material
Siding: bitumen, housewrap, vinyl silding
Roof: bitumen, housewrap, shingles roof
Floor: plywood
Balcony: composite wood
Include
Optional: SmartDesk Connect, ErgoChair Pro+, Dual Monitor Arm, Cable Tray, Steel Cabinet, Anti-Fatigue Mat. Always included: Electrical Cabinet & Bookshelf
Floorspace
98 square feet
Capacity
2.9 tons
2. Autonomous StudioPod
Imagine having a peaceful and practical sanctuary right in your backyard. The StudioPod turns this dream into reality. 
It offers a simple solution for those seeking to avoid the hassles of traditional home renovations. With easy assembly, you can skip the usual troubles associated with remodeling.
This versatile prefab studio combines functionality with smart design. Equipped with everything you need, this space boasts a work desk and a comfy sofa bed that effortlessly transforms as required. Whether you're catching up on work or hosting overnight guests, the StudioPod caters to your needs. 
However, that's not all; the StudioPod is also a great rental opportunity. When you're not using it, you can turn it into an Airbnb and let it generate income for you. Also, with its strong steel frame and eco-friendly, soundproofed interiors, you can count on its durability. 
Furthermore, the StudioPod comes equipped with all the necessary electrical sockets, climate control, and even mood lighting with three color options. 
Its 'plug and play' system ensures a seamless and hassle-free experience. Plus, it can adapt to different terrains, providing stability even on rough or sloped grounds.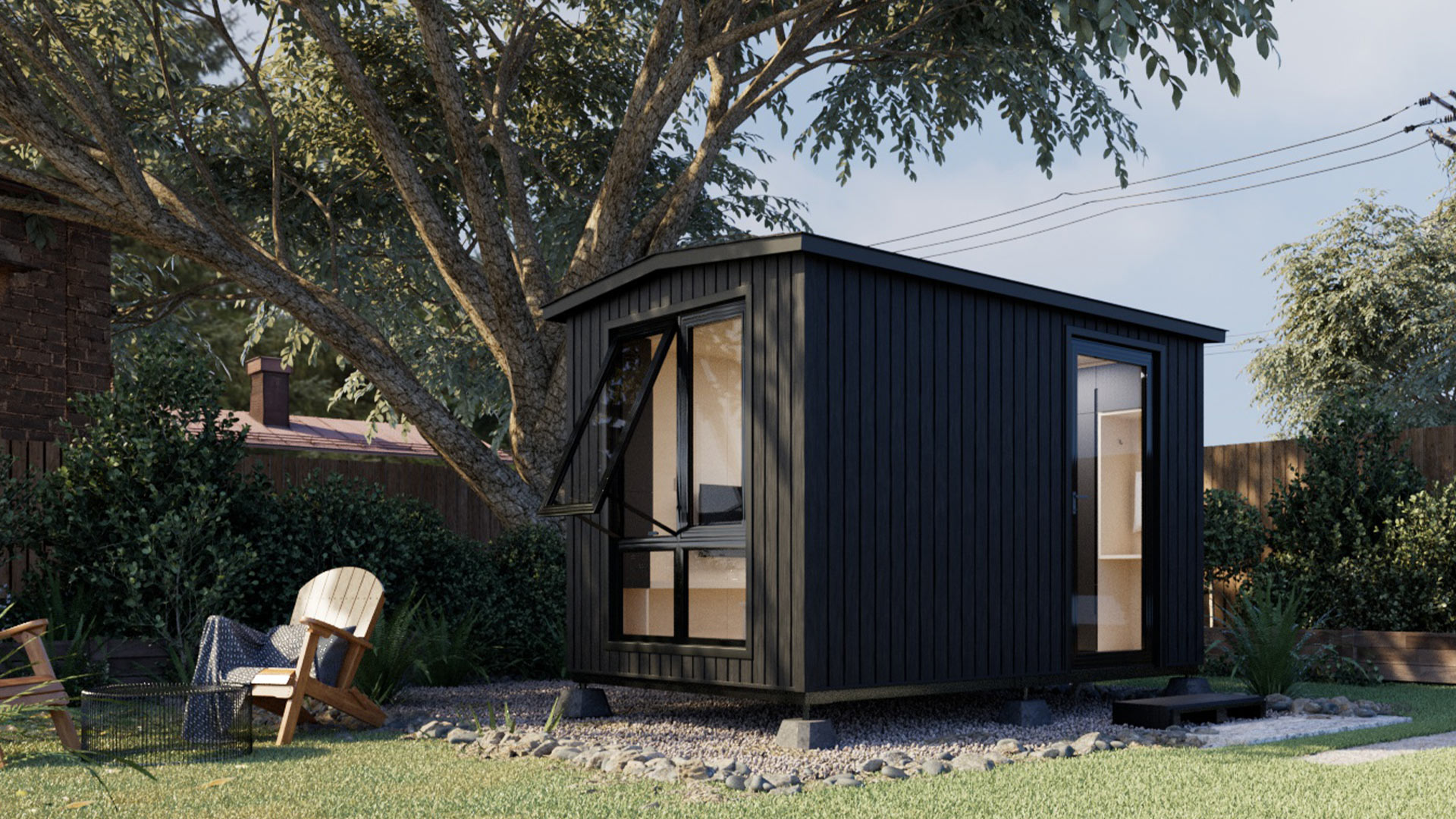 Dimension
8'4"W x 12'6"L x 9'10"H
Floorspace
105 square feet
Ceiling height
7'3"
Weight capacity
2.9 tons
Pedestal
18"W x 43"L x 7"
Window & door material
Powder-coated aluminum,  5/16" tempered glass
Material
Siding: plywood 1/2", steel frame, honeycomb paper, plywood 3/8", bitume, housewrap, vinyl siding
Roof: roof shingles
Floor: plywood
Pedestal: steel frame & wood plastic composite
Electrical devices
RCB, Wall outlet, Ceiling light switch, Ceiling light, Ventilator switch, Ventilator, Ethernet wall port, 66ft power cable with 2 connectors
Include
Optional: Cabinet, Desk, Small & Big Bookshelf, TV Shelf, Foldable Sofa Table, Convertible Sofa Bed. Always included: Electrical Cabinet
Power input
Maximum voltage : 110V AC (US standard)
Maximum current : 25A
Maximum power dissipation : 2750W
3. Autonomous WorkPod Lite
Meet WorkPod Lite, the affordable prefab ADU that redefines simplicity and quality without breaking the bank. Its minimalist design carries the elegance of its higher-end siblings, making it a win-win for your taste and budget. 
Escape the chaos of everyday life with this versatile gem, providing a cozy space that can adapt to your ever-changing lifestyle. 
Whether you need a comfortable home office, a peaceful bedroom, a serene yoga studio, or even a fun gaming room, the WorkPod Lite can transform to suit your needs. 
The WorkPod Lite comes pre-wired and equipped with outlets ready to accommodate your spatial requirements. 
Simply plug it into a power source, and you're all set. Also, its sturdy construction, built with steel framing and layers of honeycomb paper, plywood, and vinyl, ensures durability in all weather conditions. 
Setting it up is a breeze, saving you the usual hassle of obtaining permits. However, if needed, you can rest easy knowing that you'll have technical drawings for submission. 
This portable haven stands strong on various terrains, guaranteeing an effortless setup and a peaceful retreat from the outside world.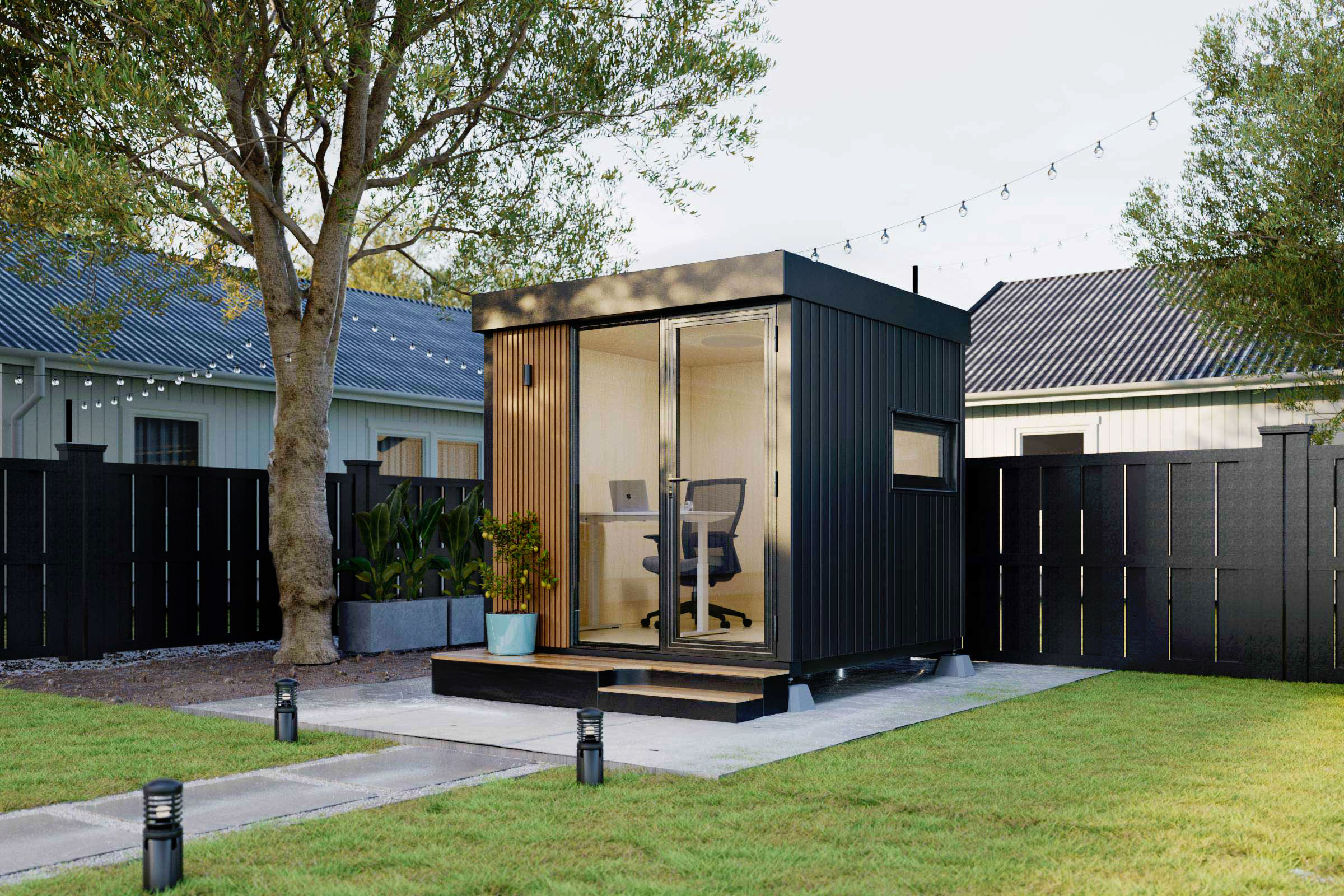 Dimension
8.7"W x 8.12"L x 9.3"H
Material
Window and door: powder-coated aluminum, 5/16-inch tempered glass
Siding: plywood 1/2-inch, steel frame, honeycomb paper, plywood 3/8-inch, bitume, housewrap, vinyl siding
Roof: metal roofing
Floor: plywood
Balcony and Pedestal: steel frame and wood plastic composite
Pedestal
24"W x 103"L x 9"H
Electrical devices
RCB, Wall outlet, Ceiling light switch, Ceiling light, Wall light, Ethernet wall port, 66ft power cable with 2 connectors
Weight capacity
2.3 tons (including Pod body)
Floorspace
80 square feet
Ceiling height
7.3-inch
The Bottom Line
Stepping into the future of spatial designs, innovations such as the Autonomous ADUs truly revitalize how we perceive and use space. These structures provide endless possibilities, whether you want to escape from distractions or create a flexible modular guest house.
Furthermore, these innovative designs highlight how well-planned architecture can improve our daily lives and cater to our different needs. The future holds great promise for comfortable and personalized spaces, and it's something to look forward to with excitement.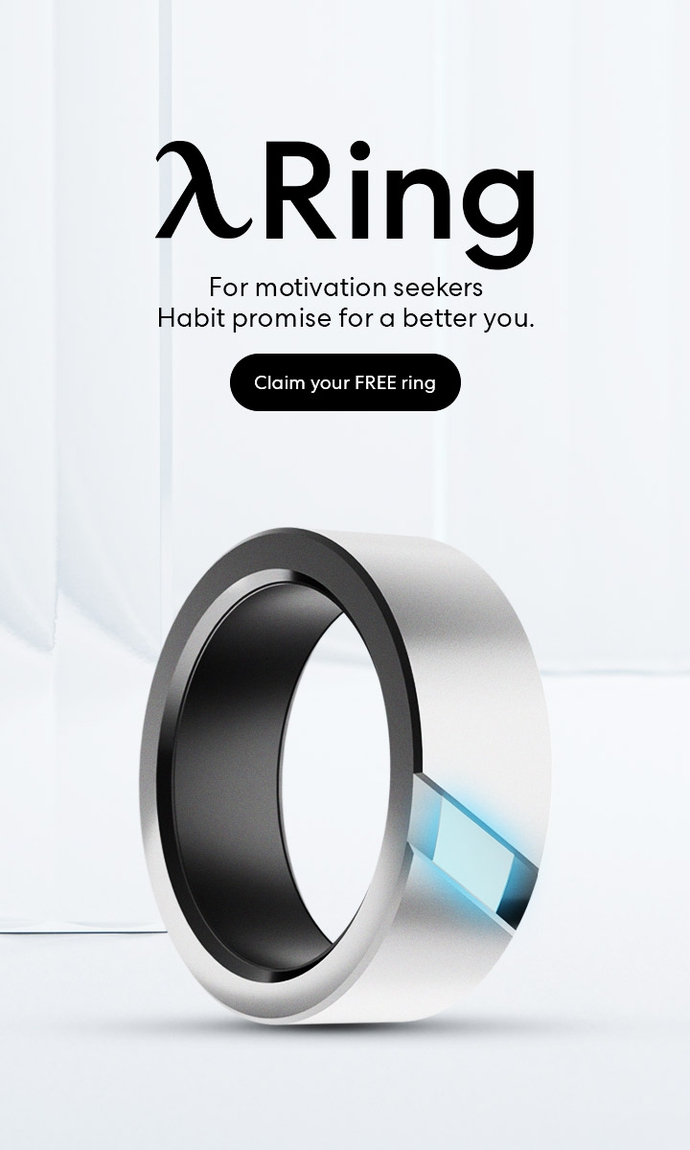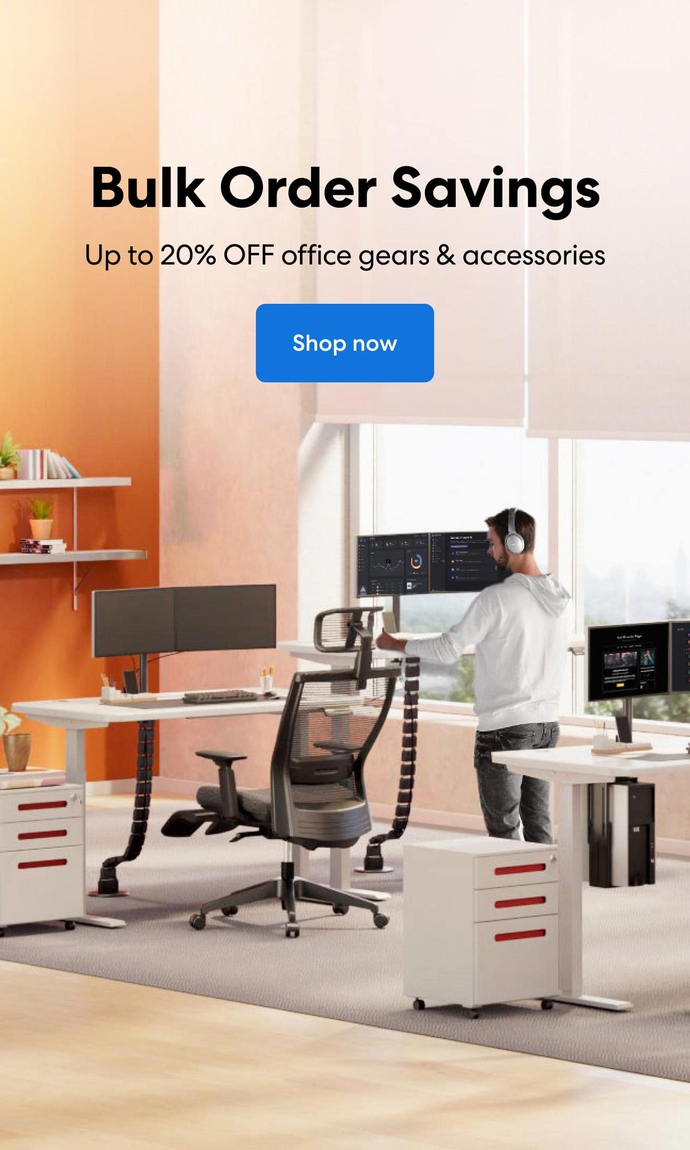 Subcribe newsletter and get $100 OFF.
Receive product updates, special offers, ergo tips, and inspiration form our team.