Smart Products
Create Your Oasis With The Best Home Office Furniture Sets

Mark Hernandez
|
Oct 29, 2023
1,121 Views
Buying everything separately and then matching the theme is a strenuous task. This problem is solved by furniture manufacturers as many of them now offer furniture sets that cover all your furniture requirements.
In this article, we will highlight some of the best furniture sets for home offices from some of the most popular office furniture manufacturers in the market. Continue reading to set up an office at your own home.
The Best Home Office Furniture Sets
1. FM FURNITURE Tokyo Office Set
FM Furniture Tokyo office set is a multi-purpose desk with ample storage. You will get two drawers and a shelf for storage. For extra storage space, a separate cabinet with three shelves will also be included in the set. You can attach the cabinet above the desk to store your important files and other stuff. On the other hand, seating comfortability is ensured through ample leg room provided below the tabletop. The dimensions of the desk are 39.3" W by 19.6" D by 28.9", so you can easily match the size with the space available at your home.
2. Nexera Arobas 2 Piece: Home Office Set
Nexera Arobas is a premium brand with premium home office sets. Its 2-piece home office set comes with a 3-drawer cabinet and a spacious desk with cable management space at the back. The bark gray finish makes the whole set extremely attractive for modern home offices. As far as the quality of the material is concerned, the design of the desk and cabinet is made in Canada. It is constructed with MDF materials and CARB II/FSC-certified particle board. If you choose to buy this set, you will get a 1-year official warranty from Nexera Arobas.
3. Saraghna 3 Piece L-Shaped Writing Desk Office Set
This three-piece farmhouse office set is an ideal choice for people wanting to build a premium-looking home office that has top-notch comfort and style. The gray wood grain finish combined with an inviting ambiance uplifts the working environment to motivate you to work more. In the 3-piece package, you will get a storage cabinet, a filing cabinet, and a corner desk. The filing cabinet has two drawers with ample storage for important files that aren't for daily usage. On the other hand, the storage cabinet has open shelves for you to place decorative items and other personal items.
4. Second Avenue Rectangle Writing Desk Office Set
This desk set is for people who want extreme comfort and durability. With this complete set, you will get a filing cabinet, a desk return and a desk. All of the furniture pieces come in a white finish with a white table top that looks sleek and stylish. In addition, you get ample storage with all three pieces. The filing cabinet has three wide drawers. The desk and other furniture pieces are all equipped with laminate surfaces that make them scratch-resistant. However, keep in mind that all this luxury comes at a premium price.
5. Veda 3 Piece L-Shaped Credenza Desk Office Set
Veda set has a mobile file cabinet, a bookcase with five shelves, and a 60W L-shaped desk. With finished backs, you can place the furniture pieces in any direction you want. The freedom to place the pieces however you want makes it easy for you to save space. Moreover, as far as the durability and material strength is concerned, the desk can hold up to 200 pounds of weight. For stability of the bookshelf, you will get wall attachment hardware to keep it in its place.
6. Eniana L-Shaped Computer Desk Office Set
Eniana set is a multi-purpose furniture item that you can use for both your office work and gaming. The L-shaped design with a black finish looks absolutely stunning for young people looking to build a home office. The best part about buying this executive home office furniture set is that you will get desk cable management features with assembling tools for easy setup.
7. FM FURNITURE Plano 2-piece home office Set
FM Furniture Plano 2-piece home office set, is for the ones looking for more storage without covering a lot of space. One major advantage of using this modern home office furniture set is that you can use its pieces separately as well. The desk and a separate piece of open shelves would look modern and attractive in any home office setup. You get 5 open shelves to place your books or other important files. Moreover, the desk also has a shelf and a drawer for daily usage items. On the other hand, with the 23.2" height of the tabletop from the ground, you get plenty of space to rest your legs.
8. FM FURNITURE Cartagena Office Set: Desk surface 47.6" W x 19.6" D
FM Furniture Cartagena office set comes with a wide desk with a separate storage shelf and drawer. You will find two drawers on the table as well, located on the right side under the tabletop. The left side is left empty for the legroom, so you will feel relaxed while sitting for long hours. The drawers under the table stand on their own separate legs that also look attractive and modern. If you look at the other piece of the small home office furniture set, you will find a big cabinet with an open shelf on the right. The combination of brown and white throughout the modern home office furniture set makes it modern and stylish for home offices.
Conclusion
Home offices can add great value to your work routine, since you're able to work from the comfortable setting of your own home. We hope this list was a helpful guide for you to set up your personal workspace. Good luck and enjoy your new office.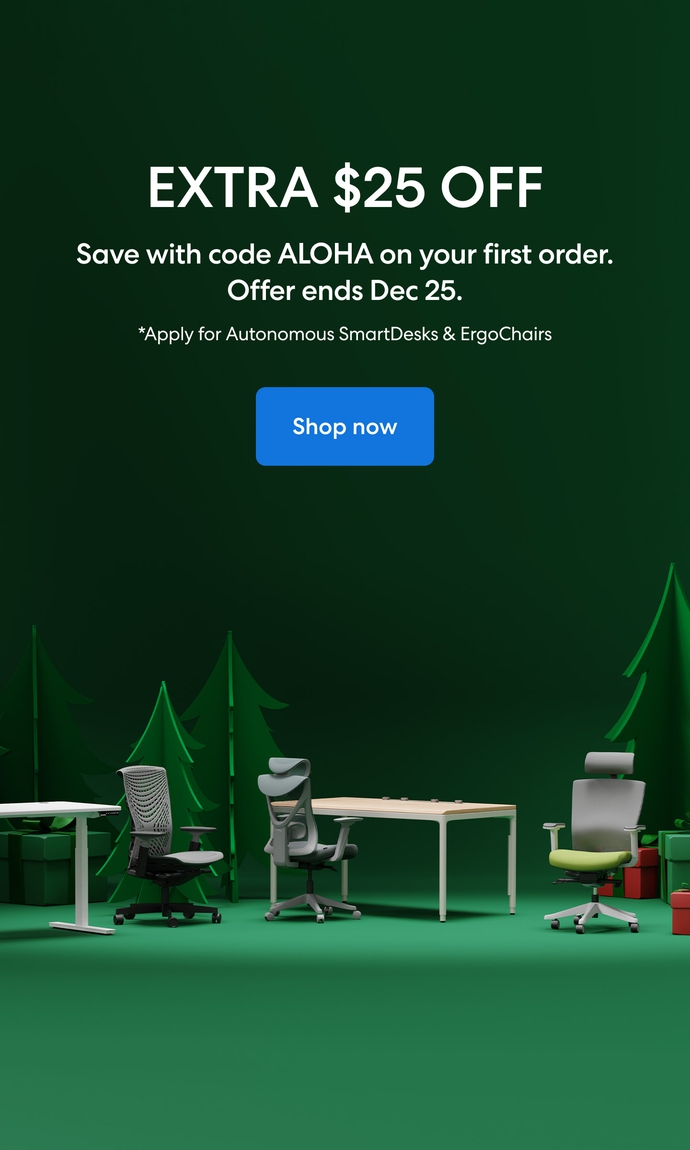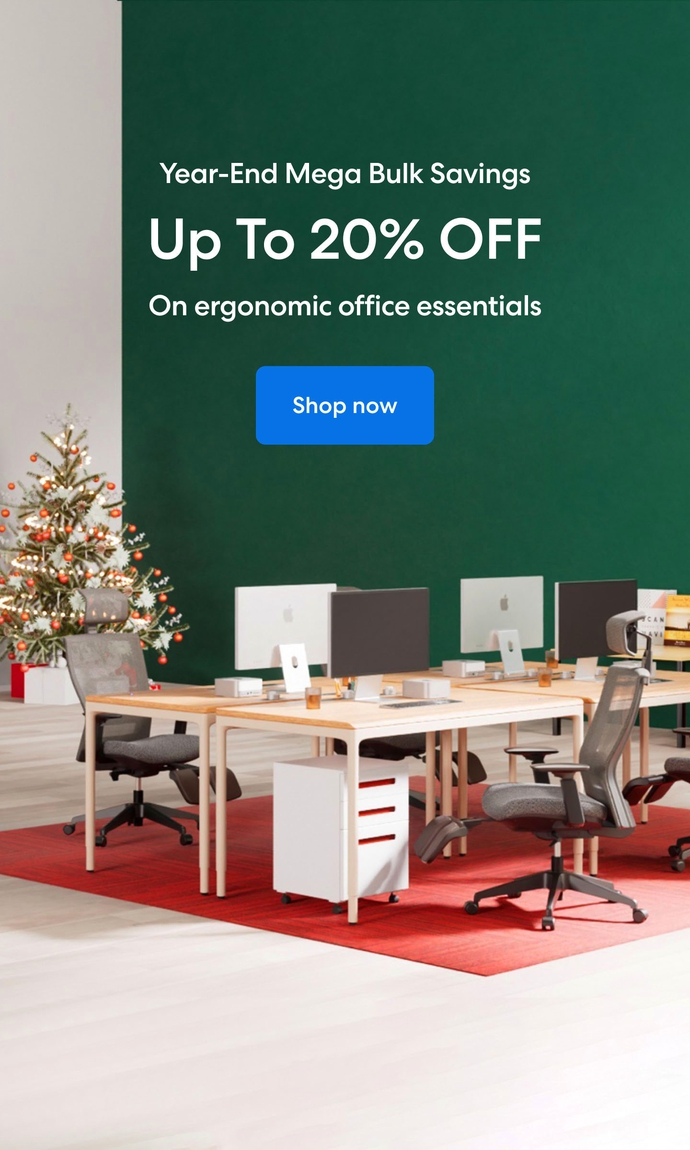 Subcribe newsletter and get $100 OFF.
Receive product updates, special offers, ergo tips, and inspiration form our team.