Workplace Inspiration
How to Choose the Right Furniture for a Home Library

Autonomous
|
May 27, 2023
337 Views
Home library furniture is essential, especially if you spend a long time in that room. Whether you go inside to work or to unwind while reading your favorite book, you'll need items that will allow you to do that. 
In this article, you'll learn everything to know on the matter, and you'll also get a list of some furniture options to get. 
What to Consider When Choosing Home Library Furniture?
Choosing furniture for your library at home can be fun. However, it can also be very daunting. When you invest in new items, you want to ensure they meet the room's and its users' needs. 
At the same time, library furniture for a home should be able to stand the test of time for wear, tear, and style. Here are the top five things you must consider before making your purchase: 
Vision and Goals
First, consider the overall vision and goals for your space. You'll need to think about what you want. Ask yourself the following questions: 
What's happening in the room?

How do you want users to feel?

What will be the style of the place? 
Even though they're broad questions, they'll help you design a cohesive interior space. Once you establish an overall vision, you can start choosing home library shelves, desks, and other items.
Functionality
Think about how your library needs to function. Does it have to accommodate different types of needs? Will you have to create spaces within spaces? 
Nowadays, many libraries use flexible concepts of style. Therefore, users can move the furniture around as needed. A fantastic way to accomplish this is by getting an office chair with casters and other movable items. 
Furthermore, there is a rising demand for power outlets in libraries. Luckily, numerous sit-stand desk alternatives include them. 
Incorporating these items into your library furniture is a fantastic way to ensure you're creating adaptable and fluid spaces. 
Aesthetics
The look of your furniture for your library at home should be congruent with your personality, preferences, and the ambiance you want to create in the room. 
Currently, there are numerous alternatives, and you can get anything from an adjustable chair to a functional home standing desk. The best part is that these items are available in different styles, so you can choose the one that fits your needs. 
Some people prefer a more traditional style, while others want to go modern. It will solely depend on what you want, so you can have fun picking and matching your furniture pieces. 
To achieve a traditional-looking library, you can get symmetrical furniture pieces with muted colors. However, you don't have to go all the way if you love this look. You can choose a transitional style and combine different items! 
Add some color splashes around the place, or pair a wood table with a fun and modern chair. 
Modern furniture is usually curvier, more asymmetrical, and combines neutral elements with bold colors. 
Overall, when you're putting together the aesthetics of your home library, try to make sure the items match each other and don't forget about the details, for example, similar finishes.
Ergonomics
One of the essential factors to consider when choosing home library furniture is ergonomics. If you look in the right places, you'll find the most beautiful items, but you'll also get high-quality pieces that guarantee your back and neck won't be in pain. 
In recent years, there has been a trend toward furniture pieces that encourage movement. Therefore, you'll find items such as a smart desk or a height-adjustable chair, which allow you to quickly adjust their features and change positions while you're working.
Incorporating customizable furniture into your library is a way to allow more users to enjoy it. At the same time, you'll be able to spend more time there since you can adjust your posture whenever you feel tired. 
Durability
If you're selecting furniture for your library at home, durability is also an essential consideration to keep in mind. The high usage of current educational environments and the trend toward having customizable and movable items means you'll need sturdy, well-designed pieces that will last for years. 
Coated fabrics are a fantastic option for lounges. Overall, your home furniture must rely on sturdy materials. Otherwise, it won't last long, and you'll have to replace it sooner than you think. 
When considering durability, remember to check what some clients say about the brand of each item you're examining. It will allow you to understand their experience and see how long they've been using their furniture. If they say it looks/feels fantastic and lasts long, you've probably found the ideal option! 
Necessary Furniture for a Home Library
Your home library must be a place for you to feel restful, at peace, and content with your books. Therefore, the furniture pieces you choose must be a part of that. 
This list has some of the crucial items you'll want to add to your home library if you're looking for high-quality, durable, and beautiful pieces. Take a look! 
1. Trio Supply House Home Office: Five-tier Shelf Bookcase
It's an icon of versatility. Trio Supply House's Bookcase is a beautiful item to incorporate into your home library furniture if you're looking for a straightforward and sleek design and a durable frame. 
The bookcase fits any decor style. Furthermore, it can hold four shelves in a clean, white, traditional frame. 
Buying this bookcase means you can display books, magazines, trinkets, or heirlooms that deserve the spotlight. 
Also known as the Odessa bookcase, it's a fantastic addition to your library because of its transitional style. With an accented and beautiful frame and open shelves, its aesthetic is simply striking. 
It has a gray finish, and its primary materials are veneer and wood. Therefore, it'll last a long time. Lastly, even though it requires assembly, the process is straightforward and won't take much. 
2. Autonomous SmartDesk Core
The SmartDesk Core is one of the best items to add to your furniture for a library at home. Its design promotes gull-day productivity and enhances well-being, so you'll never feel uncomfortable even while spending hours sitting down. 
Since it has a solid steel frame and a sturdy tabletop, it can stand up to 265-270 lbs with no issues. Therefore, you can organize all your supplies, and the desk will support their weight without a hassle. 
The SmartDesk Core includes a two-stage frame and an electric dual motor, which you can set up to make sure the height of the table adjusts to your needs and preferences.
These desktop options include pre-drilled holes, making the assembly process much more straightforward. In addition, the table comes with four different programmable settings, so there is no shortage of customization options. 
Since it has a five-year warranty, you can contact the store if you have any issues. However, it's such a high-quality product that you probably won't have any issues. 
3. SmartDesk Pro by Autonomous
If you've gone through different home library ideas, you know finding the best items can be a hassle. 
Whether you're choosing a home library desk or the best and most comfortable chair, it might take some time. You must make sure the items you pick are affordable, high-quality, and durable. 
Fortunately, the SmartDesk Pro is here, and it's the perfect option for people who do a lot. It offers a top-notch range and power, including programmable settings and an improved load capacity. 
The SmartDesk Pro can resist up to 310 lbs in weight, so you can comfortably place your devices and office supplies, and it'll support their weight with no issues.
With four programmable settings and a height range that you can adjust from 26.2" to 52", it's one of the models that offer more alternatives in terms of customization. 
Classic finishes and natural wood tops come together in the SmartDesk Pro. Its design is beautiful and can match any style you're going for. 
Since it has a solid steel frame, it's a sturdy item that will last years. Even so, the store offers a seven-year warranty in case you want to contact customer support. 
4. Autonomous ErgoChair Pro
Your home library furniture needs a top-notch, ergonomic, and comfortable chair in which you can sit down for hours to read, get through work to-dos, or simply relax. 
The ErgoChair Pro is one of the best ergonomic chair alternatives you'll find out there because it offers top-quality features and durability at a fair price. 
It's available in six different color combination options. Therefore, you can pick the one that matches the style of your library. 
The chair's back is made of mesh, which is a breathable material for you to feel comfortable even on the hottest days. 
Furthermore, the ErgoChair Pro offers a smooth recline and five different lockable positions. Since it has lumbar support, you'll never experience lower back pain or tension. 
Lastly, the ErgoChair Pro only relies on earth-friendly materials. You'll contribute to the environment if you get this chair, which is a huge plus 
5. ErgoChair Recline by Autonomous
Getting a reclining office chair for your library is a fantastic alternative if you're planning to spend a lot of time there. 
The ErgoChair Recline means business when it comes to allowing you to complete all your to-dos. However, it's also a fantastic alternative if you want something that you can change around when you need to relax and unwind. 
With adjustable lumbar support, armrests, and recline, it's a completely customizable chair. Therefore, you can change its features around to fit your needs. 
Although home library shelves, desks, and decor are important, your chair might be one of the most essential items because you'll be sitting on it for hours. 
The ErgoChair Recline has a mesh back and lumbar support, so you'll get breathable material and low-back support to ensure you're always comfortable. 
When you want to change your position, you just have to lie back and put your feet up. The chair can carry up to 250 lbs, making it a fantastic option if you're of average build. 
Lastly, its foam seat is so comfortable you'll likely take a few naps sitting there once you get used to the chair. It's a fantastic alternative! 
6. Autonomous Filing Cabinet
Available in four different colors, the filing cabinet by Autonomous is another essential item you'll need in your home library, especially if you have different documents to organize. 
It has three drawers, customizable dividers, and a modern design. Therefore, it'll look fantastic if you're going for a contemporary or transitional library style. 
The filing cabinet is made of solid steel and has an anti-rust finish. It can last a long time and stand wear and tear damage. 
7. Artiva USA Full Spectrum LED Floor Lamp: Reading Magnifier
A LED reading lamp is a must-have in any home library because you need to be able to properly see what's in your book. 
Artiva's option is a fantastic alternative since it has a full-spectrum light, making it ideal for reading, doing arts and crafts, and enjoying many other hobbies, such as knitting. 
You won't have to change the bulbs on this lamp since its design is meant to last over 20 years if you use it around three hours a day. 
The lamp has a five-level touch-dimming switch, which means you can quickly change the lamp's settings without getting your eyes tired. 
8. Autonomous LED Desk Lamp
Another LED reading lamp you'll love is Autonomous' option, which offers a minimalist design, four color modes to choose from, and a sleek look that matches any library. 
It'll give you over 50,000 hours of light, and its design allows you to adjust it at the angle you want to make sure you can always see what you're reading. 
If you pair it up with the best desk accessories, your library will look fantastic, and it'll be completely functional. 
Final Thoughts
Your home library furniture must evoke your personal preferences and style, but it must also be functional. Have fun designing the room and make sure you only get the best items.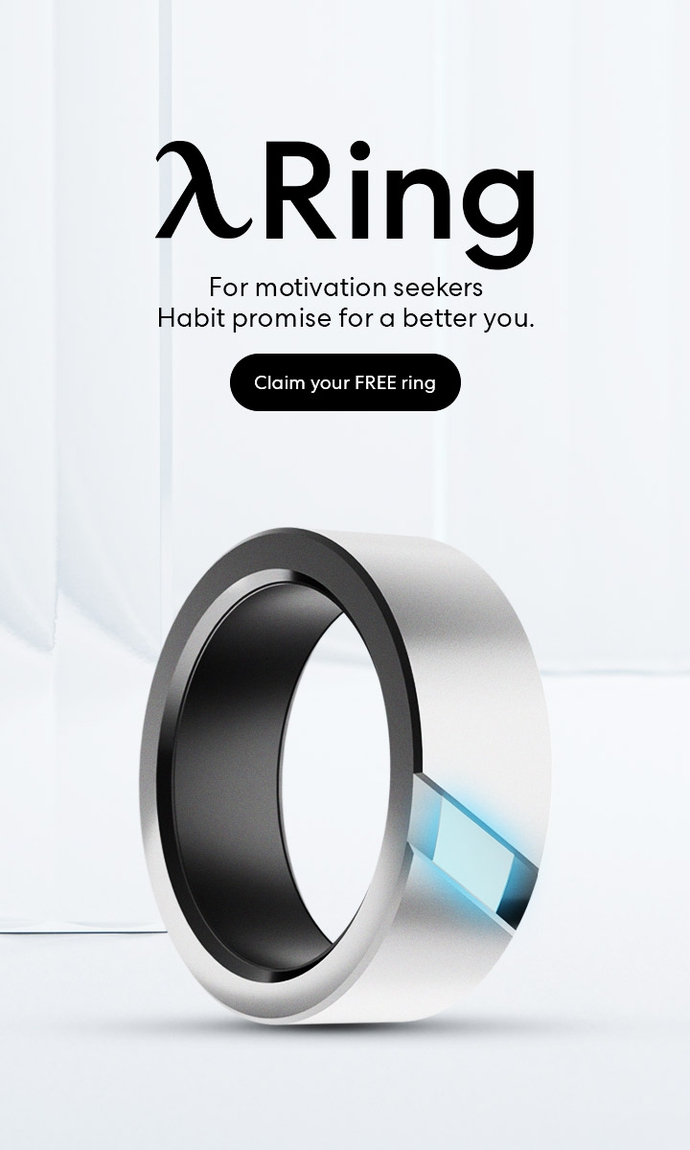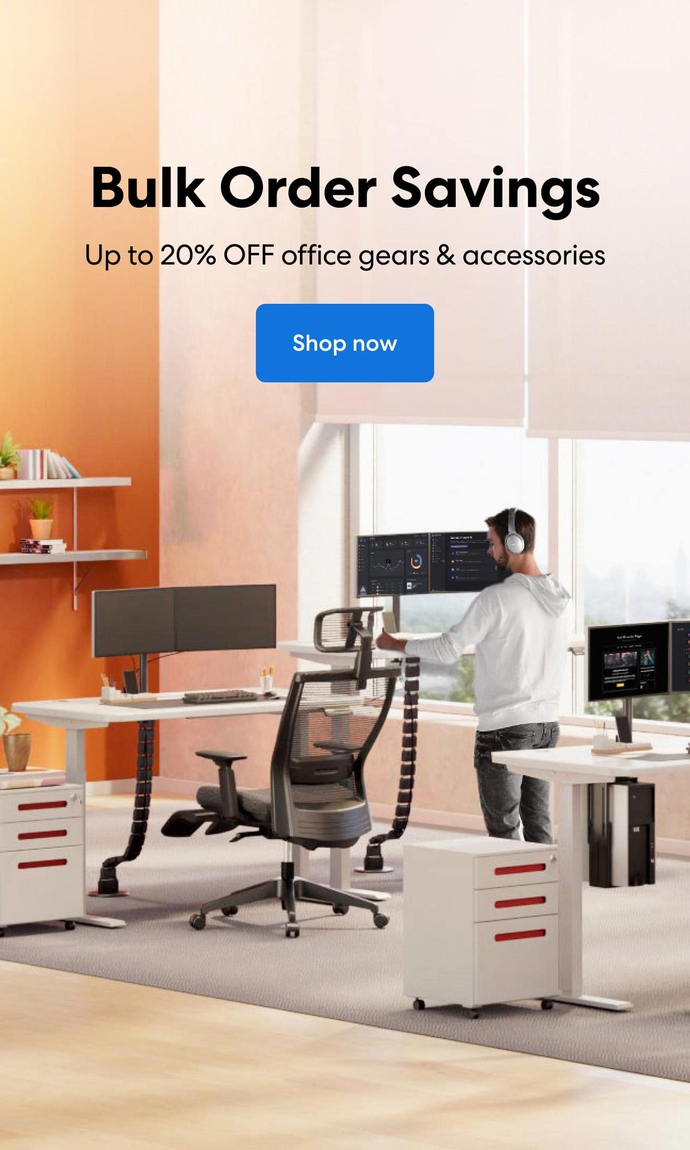 Subcribe newsletter and get $100 OFF.
Receive product updates, special offers, ergo tips, and inspiration form our team.