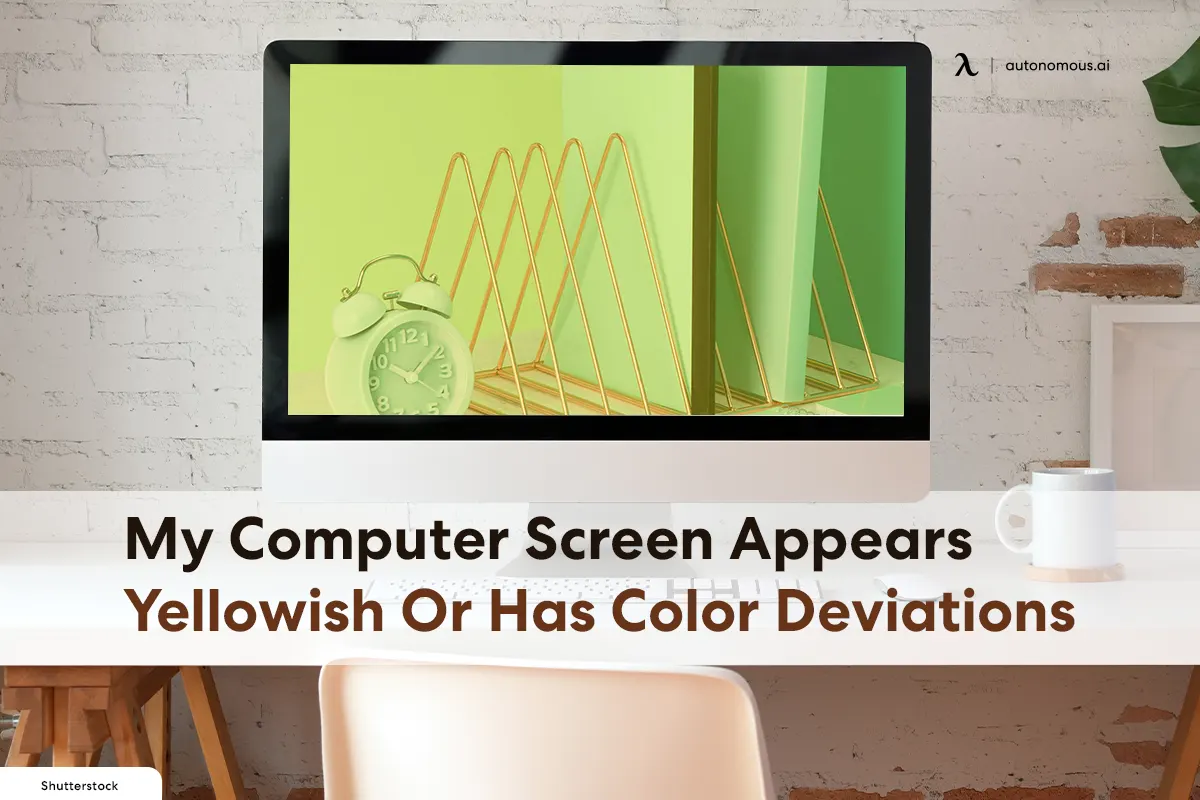 Smart Products
My Computer Screen Appears Yellowish Or Has Color Deviations

Autonomous
|
Oct 12, 2022
18,279 Views
Several reasons can suddenly cause your monitor or laptop screen to look yellowish or off-color. Perhaps the color profile was misconfigured, or it was a third-party app that changed the color. Our goal here is to give you multiple solutions that can help you fix if the monitor on your desktop has a yellow tint. Learn how to fix color on computer monitors. 
There have been reports on forums that some users have noticed a yellow monitor screen after updating to Windows 10 and don't know how to fix the laptop screen color. What is the yellow tint on your VDU (Visual Display Unit)? If so, it comes down to adjusting some Windows display settings, or it may be a hardware issue. VDUs with the yellow tint on the monitor may be fixed with these Windows 10 resolutions for remote may face challenges in the office.
Why Is My Screen Yellow?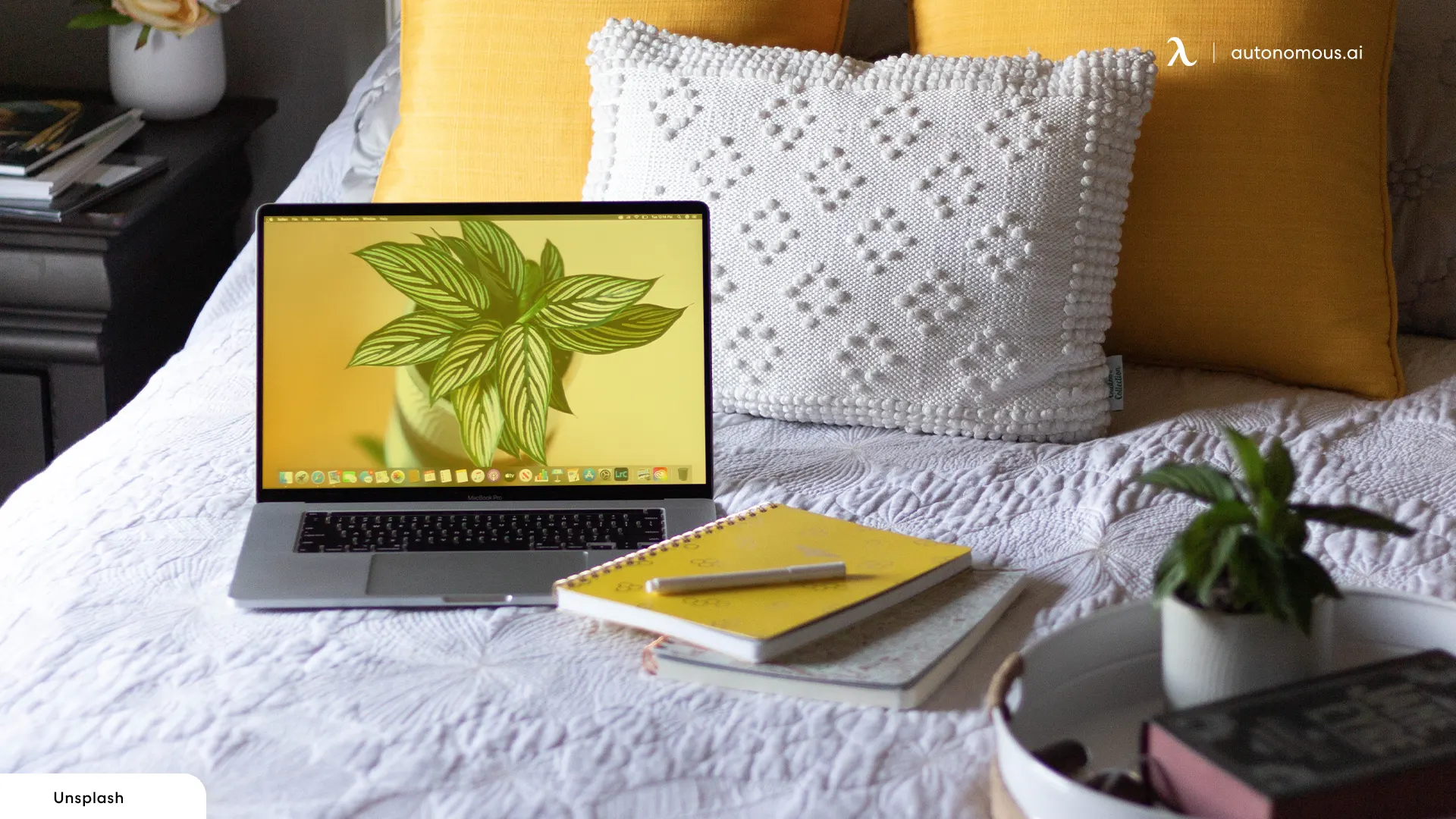 The white on all displays may not be truly white, so users may see a more subdued white while using remote work essentials, and the colors may not be as vivid unless the display is exceptionally high-quality. Normal displays aren't always true white, and yellow-tinted displays aren't normal either. 
Yellow tints can sometimes be seen on users' displays. As if a filter has been applied, everything, including movies, documents, and images, looks different with this tint. Depending on the tint intensity, the difference can be subtle or stark. A display may not have true white color, but it won't change color over time. If your laptop screen colors are messed up, one or more of the following conditions may be present: 
An active Windows Night Light is set in your System

You may have installed any third-party app that could be causing it

You might need to check and readjust the Color Calibration settings

You may have to restore Display Color settings to the default settings

You might have to install the latest updates for your Graphics Driver
Why Have My Screen Color Deviations?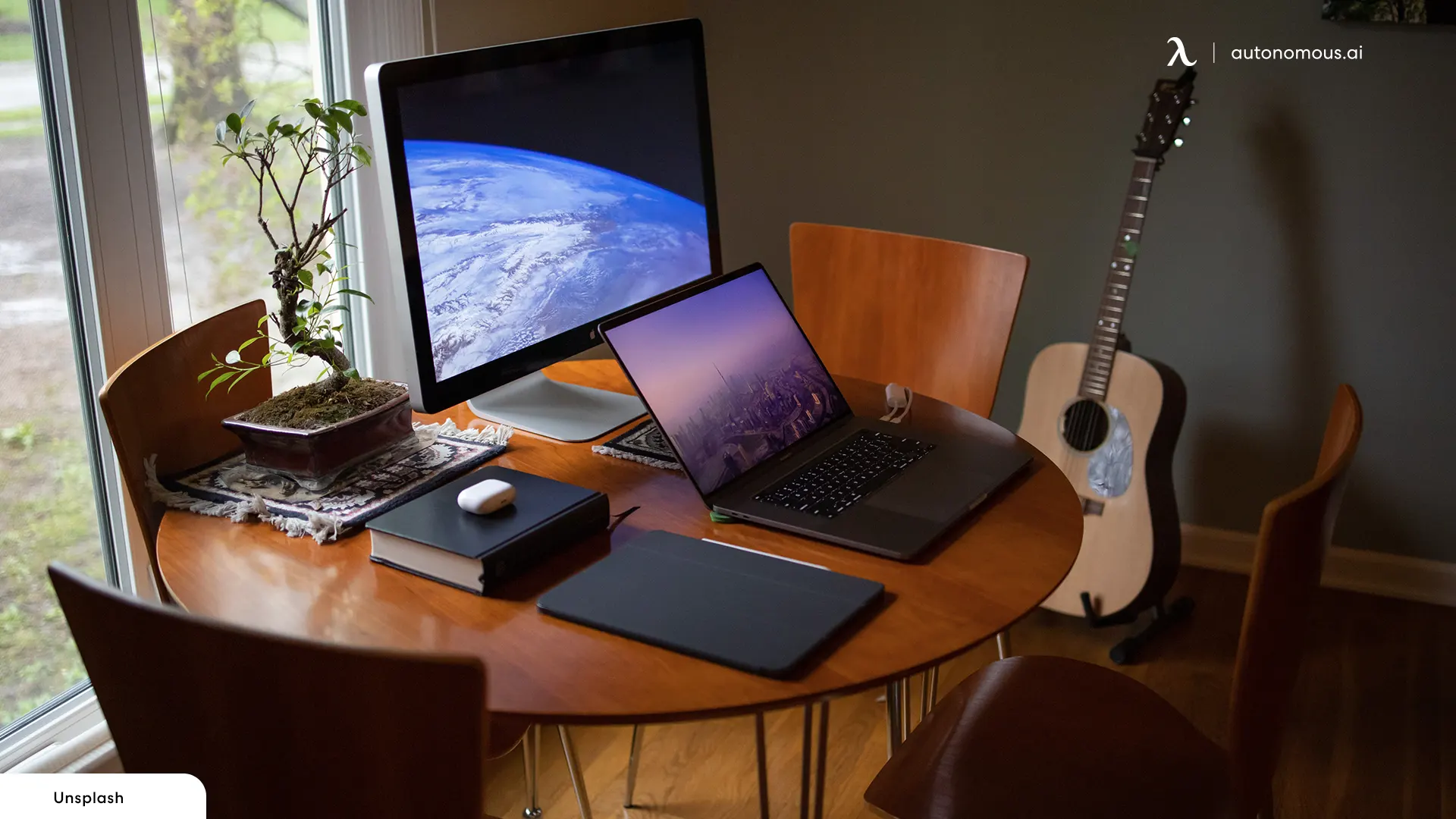 Most manufacturers state that individual batches of production will produce different color renditions on your computer accessories. There may also be minor differences between multiple PC screens manufactured in one batch as well. So, this is why Windows and MAC OS systems have automatic screen brightness settings that get adjusted based on the ambient light in your workstation. You can even make custom changes to the brightness also. 
So, when the ambient light in your environment changes frequently, for example, if you use it in a darker setting or an indoor lobby, the screen brightness will adjust automatically and might result in a color deviation. 
A home office computer setup usually features an Eye Comfort mode where you can adjust the color temperature when enabled. There really is no reason to worry about the yellowish appearance of the screen. In order to make viewing the screen more comfortable, disable this mode. Turning on the Microsoft night light may cause the screen to appear yellowish or to have color deviations. Turn off the night light on your desk accessories if looking at the screen feels uncomfortable.
How To Fix Color On The Computer Monitor
Try rebooting your computer system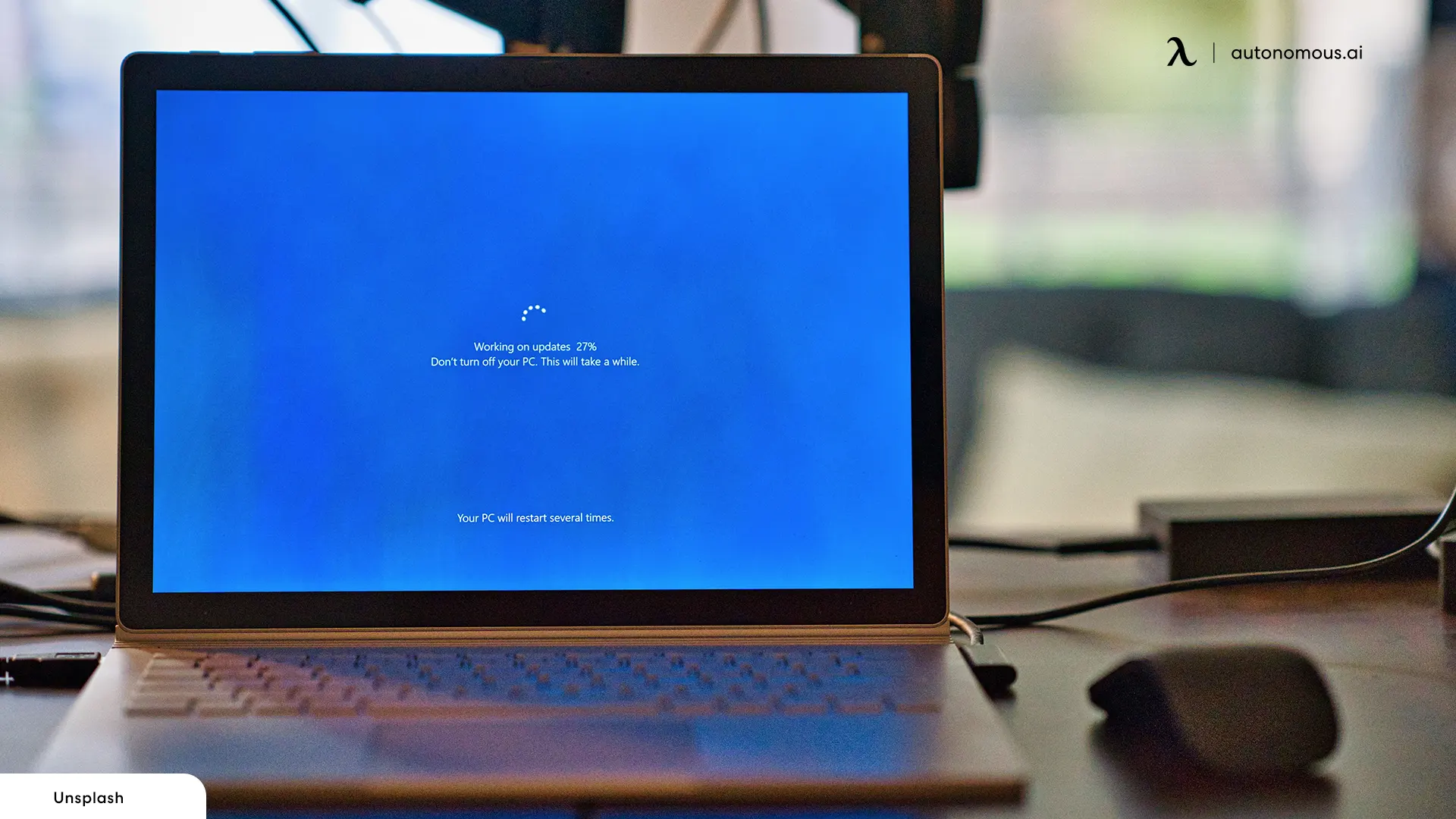 Restart the remote working equipment monitor after turning it off for 15 seconds and waiting 15 seconds. Occasionally, issues with your computer's connection, especially minor ones, can be resolved by restarting it. You can try leaving your screen off for 30 minutes before powering your remote work essentials back on if the problem goes away but quickly returns, especially if it is related to color. There may be an overheating problem with your monitor if that helps.
Adjust the Settings for the Night Lights
Windows 11
As part of Windows 11 and 10, you can use a Night Light feature, which reduces eye strain when using the computer for a prolonged period of time. The yellow color is created by the Night Light feature, which changes the display's color.  
Choose the 'Settings' from the list of options displayed when you right-click the Start button on the Taskbar. Alternatively, you can directly access the settings window using the Win+I keyboard shortcut.

Then expand the Display tile on the right by selecting System from the side panel on the left.

Under brightness & color, expand the Night light tile when directed to a new screen.

To disable the night light setting, toggle the switch to the Off position in the schedule option. 
Windows 10
First, start by pressing Win + I (Win + I).

In the search box, type Night Light and click on it when it appears

Disable it by clicking Turn off.
Adjust the Color Calibration Settings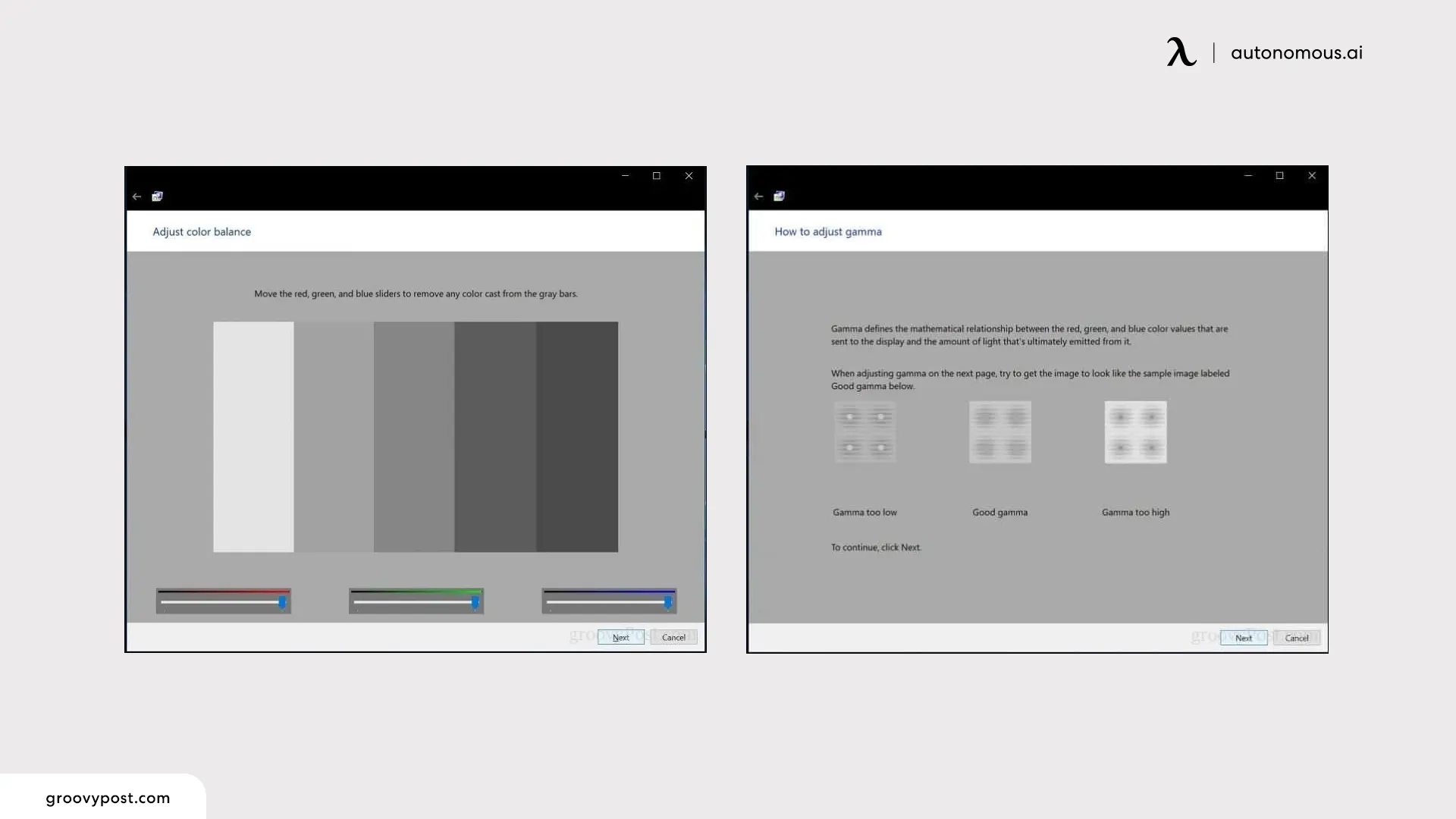 Using the Color Calibration feature in Windows, you can ensure that your display produces accurate colors. 
Type Calibrate in the Start menu after clicking on the Start button.

Once you have the color you want on the screen, follow the onboard instructions.

As you go through the process, you will have the option to add additional colors and adjust the slider to remove the tint.
Restore Default Display Color Settings
There are many ways to change the display color. In addition to graphics settings, GPU software such as Nvidia color settings and color management also include GPU settings. The complete guide to fixing Display Color Settings can be found here. WSD Gamut Mapping can be set up for photo images, line art, simulating paper, charts, and graphs using ICC rendering intent.
Update Graphics Driver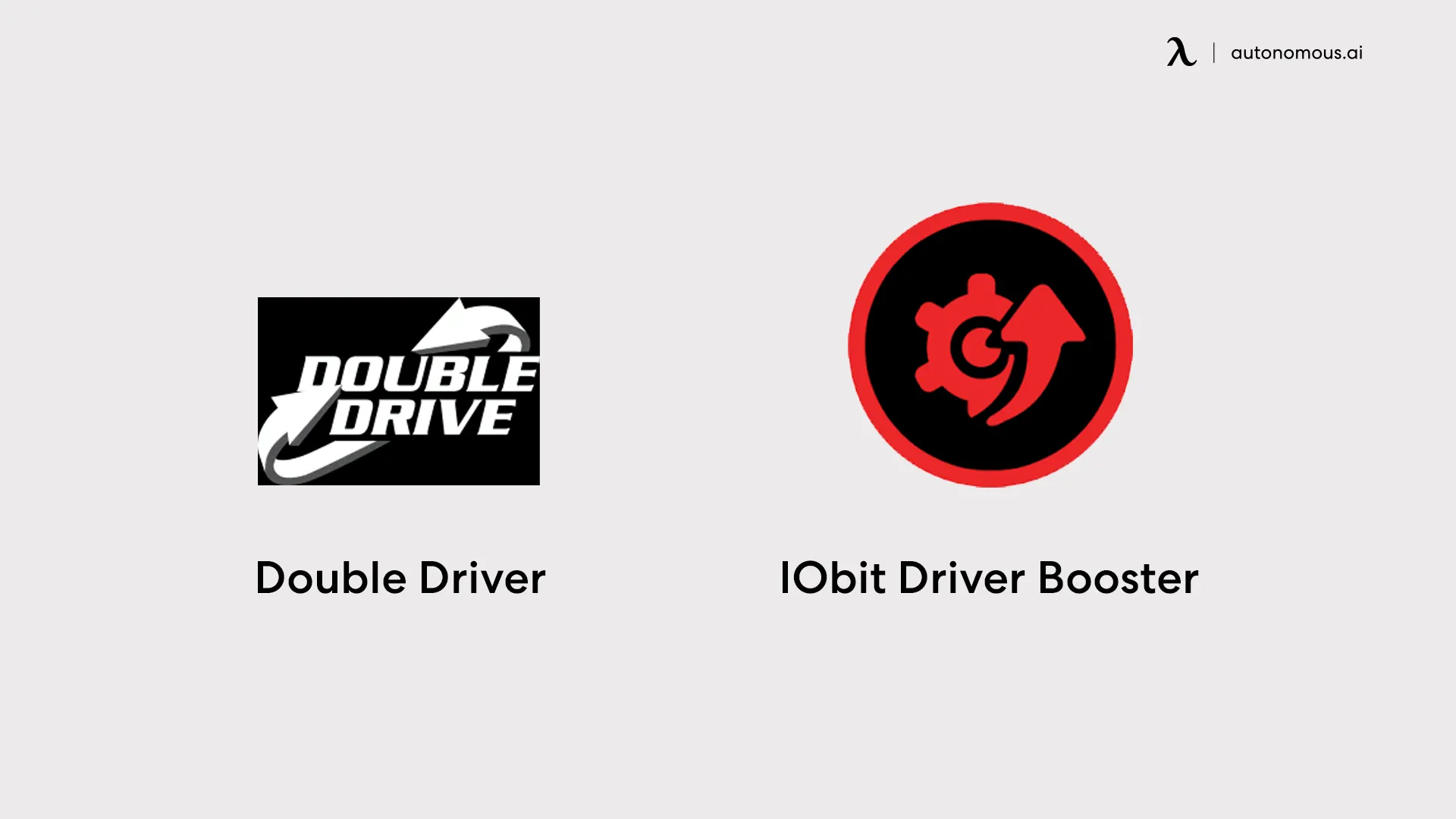 After updating the graphics driver, you can roll back if the issue still exists after updating the driver. Use third-party software such as Double Driver and IObit Driver Booster to manage the updates, as they can find drivers that Windows does not have. It is also possible to fix the tint issue by downloading the driver from the OEM website, i.e., the official website. 
Once done, ensure that the driver panel or software is set to discover automatic updates but not to install them without your permission. You should check if the driver version is compatible with Windows; if it is, you should not install it until it is fixed. Here, you can roll back changes if you accidentally install it with the software we suggested above.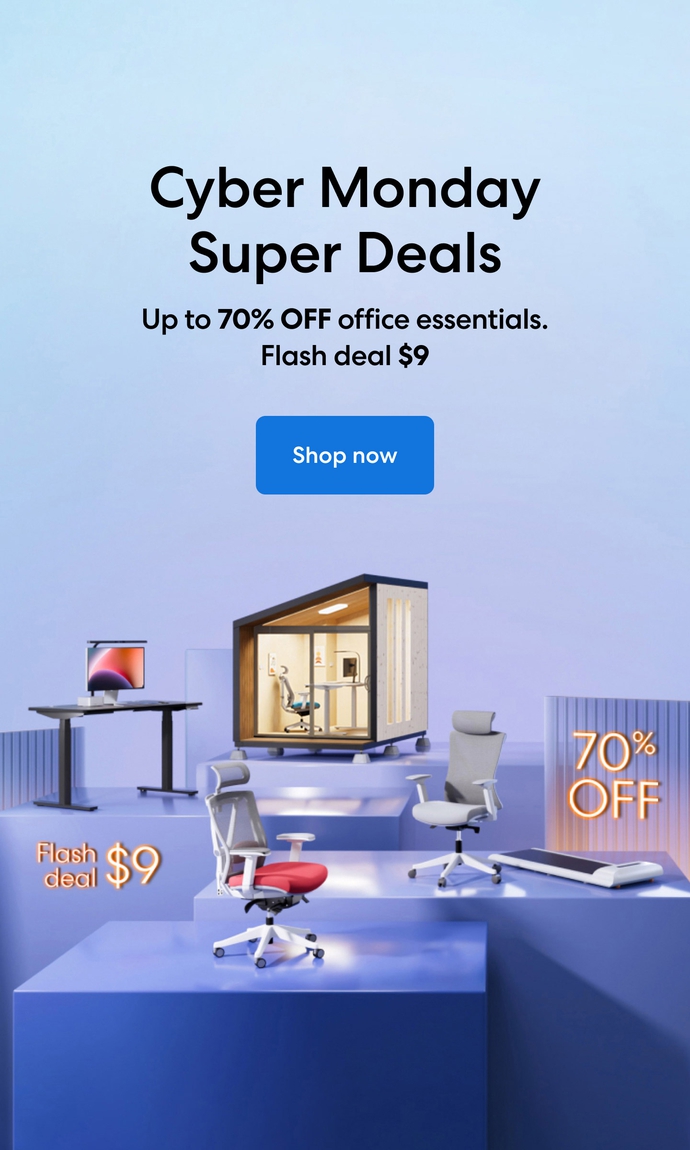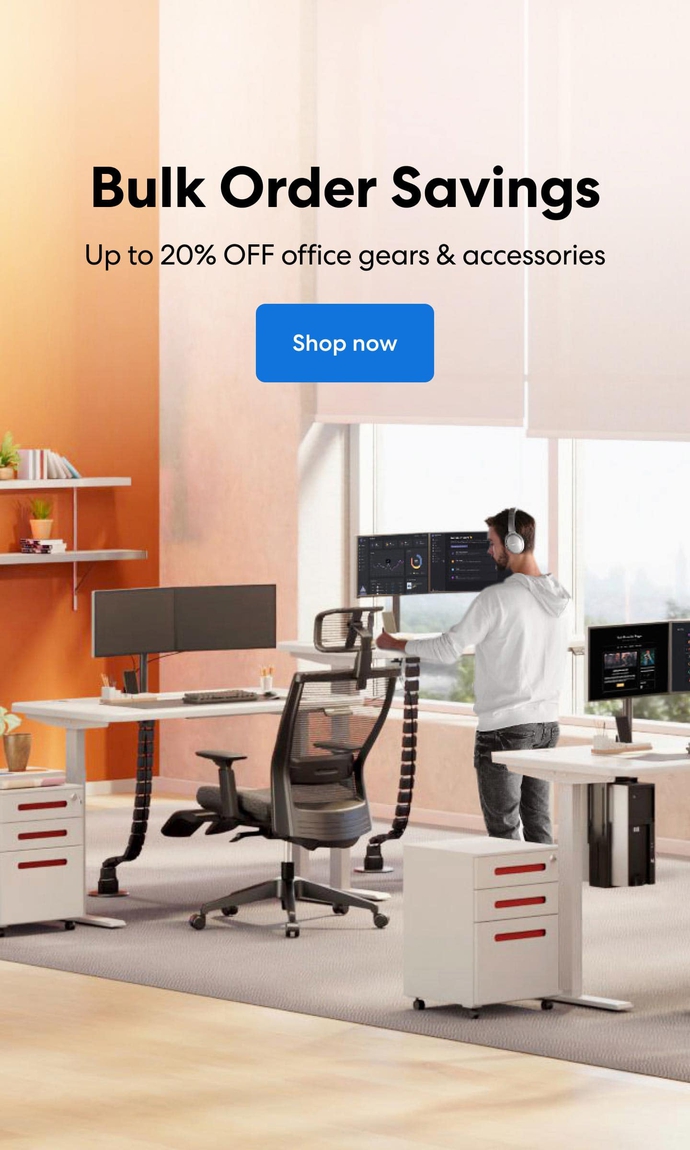 Subcribe newsletter and get $100 OFF.
Receive product updates, special offers, ergo tips, and inspiration form our team.