Imagine having the perfect gaming setup, where every click, keystroke, and controller move brings you closer to victory. To create this ultimate gaming haven, your choice of furniture is crucial. That's why we're here to explore the world of gaming desks, focusing on the versatility of a standing desk, the sleekness of a glass computer desk and the ergonomic advantages of an L-shaped gaming desk.
Whether you're into Xbox gaming setups or prefer the durability of a tempered glass adjustable desk, we've got you covered. Join us as we delve into gaming furniture and uncover the secrets to optimizing your gaming experience.
Pros of Using a Glass-Top Desk for Gaming
Sleek and contemporary design: Glass-top desks provide a sleek and contemporary design that might improve the overall appearance of your gaming setup.
Durability: Tempered glass, a sturdy and long-lasting material, is generally used to create glass-top desks.
Easy to maintain: Desks with glass tops are simple to keep clean. Just wipe the surface clean with a moist cloth to remove dust and fingerprints.
L-shaped designs: Many glass-top desks come with L-shaped designs that give you plenty of room for your gaming setup, including the display, keyboard, mouse, and other accessories.
Cons of Using a Glass-Top Desk for Gaming
Cost: Compared to other styles of gaming workstations, glass-top desks might be more costly.
Fingerprint and smudge-prone: Glass-top workstations are prone to fingerprints and smudges, which may be unpleasant.
Weight: Glass-top desks may be heavy, making it challenging to move them.
Safety: An improperly installed or maintained glass-top desk runs the risk of breaking and injuring someone.
Top 5 Glass Top Computer Desk
1. EUREKA ERGONOMIC 60" L-Shape Glass Gaming Desk: Music Sync RGB
The EUREKA ERGONOMIC 60" L-Shape Glass Gaming Desk with RGB Lighting and Music Sync will revolutionize the game for those who value form and function. Its reversible L-shape design allows for convenient corner installation in any gaming setup. The tempered glass desk top is resistant to heat, damage, and scratches.
What makes it stand out is the proprietary RGB technology with Bluetooth app control, which allows for full-spectrum color, music synchronization, dimmability, and a wide variety of lighting patterns. With this table, you'll feel like you're in the game. It combines cutting-edge technology with a sleek design to improve gaming and productivity. It's a solid investment in your gaming future, with a warranty that lasts for five years.
2. Coaster Avoca 43.25'' Desk
The Coaster Avoca 43.25'' Desk is an adaptable glass-top standing desk that can easily be used in tight spaces. This is more than a workstation; it is a gateway to total immersion. It can sync with your music and has over 200 different lighting effects, plus compatibility with apps on both iOS and Android.
The dual headset hooks, cup holder, USB connectivity, and detachable custom mouse pad are some handy extras. Your gaming rig will look spectacular after you install the LED lighting on this desk. If you're a gamer with limited space, this modern and functional desk is the way to go. It will prove crucial to having a well-organized and thrilling gaming session.
3. Walker Edison Ellis Modern Glass Top L-Shape Gaming Desk
The Walker Edison Ellis Modern Glass Top L-Shaped Gaming Desk is a stylish and practical piece of furniture for any home office or study area. Powder-coated steel provides a sturdy, thick, curved tempered safety glass framework. The L-shaped design makes the most of the corner, and the sliding keyboard tray and reversible CPU stand give you plenty of options for how to set it up.
This L-shaped glass top desk is perfect for any home or office since it is functional and fashionable. Assembling this space-saving solution is a walk in the park, thanks to the clear, illustrated instructions provided. This glass computer desk strikes the ideal mix between affordable and sophisticated and is a fantastic pick for anybody needing a stylish but practical study or office environment.
4. Inbox Zero Arling 48'' Desk
The Arling 48" Desk from Inbox Zero is an innovative marvel that skillfully marries form and function. Enjoy the ergonomic bliss of soft-closing cabinets and a height adjustment range of 28.5 inches to 48 inches.
It's not enough to call this modern masterpiece a desk; it can also serve as a stylish dining table with minimal effort. Integrating collision detection technology guarantees a risk-free environment for all employees. In addition, it has wireless charging and USB ports, making it useful in the home and the office. The IRIS electric standing glass-top adjustable desk is the pinnacle of style, comfort, and flexibility in a workstation, and it is perfect for the modern multitasker.
5. Latitude Run® Braycen 60'' Desk
The 60" Latitude Run® Braycen Desk is a stunning and refined addition to today's home offices and gaming rigs. Its unique, long-lasting design combines tempered glass panels and a sturdy metal frame.
The raised monitor shelf separates it from the competition, which provides a more comfortable working or gaming environment by reducing the strain on your neck. It's useful because you can pull out the keyboard tray and use that space for other things, like being creative or doing multiple things simultaneously.
This glass-top desk with keyboard tray's sturdy construction and reinforced joints make it suitable for daily use. It's open layout and cutting-edge style more than make up for the lack of cable management options.
The Latitude Run® Braycen 60" Desk, with its reassuring three-year guarantee, is the best choice for people who desire a sturdy investment worth the cost and research.
Conclusion
Glass-top computer desks combine a contemporary look with practicality, making them ideal for both gaming and office environments. They are popular because of their attractive appearance, long service life, and low maintenance requirements. But it would be best to consider the price and how easily fingerprints appear on it.
There are specialized options available on each of the reviewed desks. Glass-top computer desks come in a wide variety of styles, shapes, sizes, and materials, so you can find one that suits your needs and tastes perfectly. If you pick wisely, it can do wonders for your productivity and enjoyment in gaming.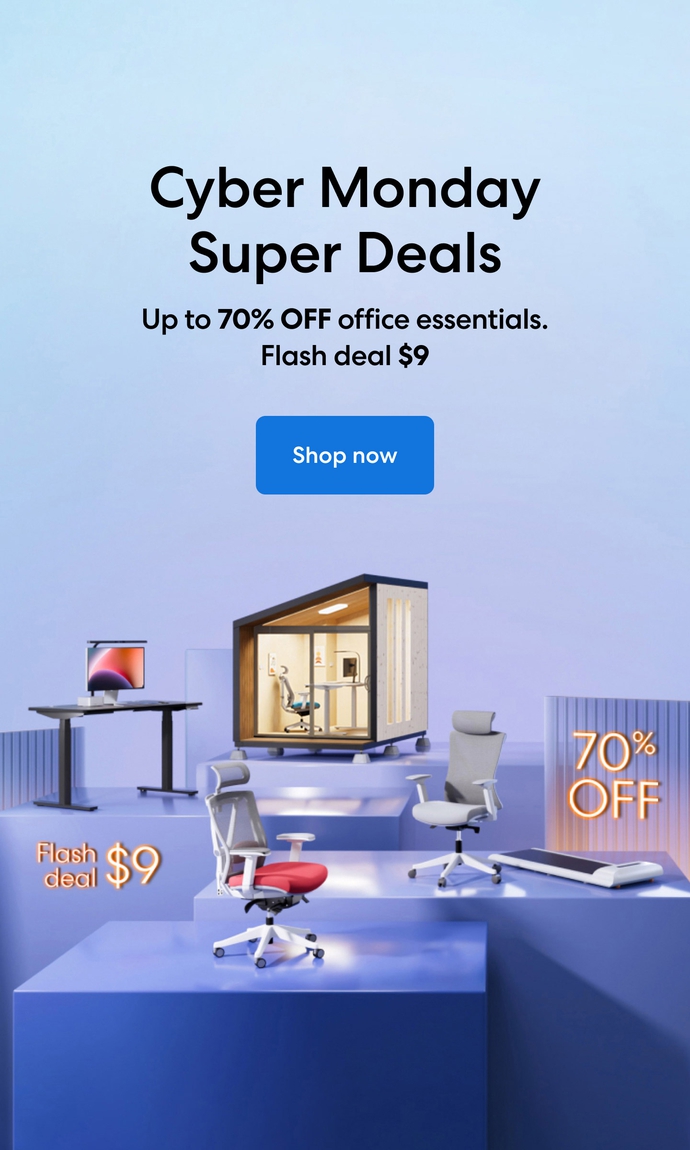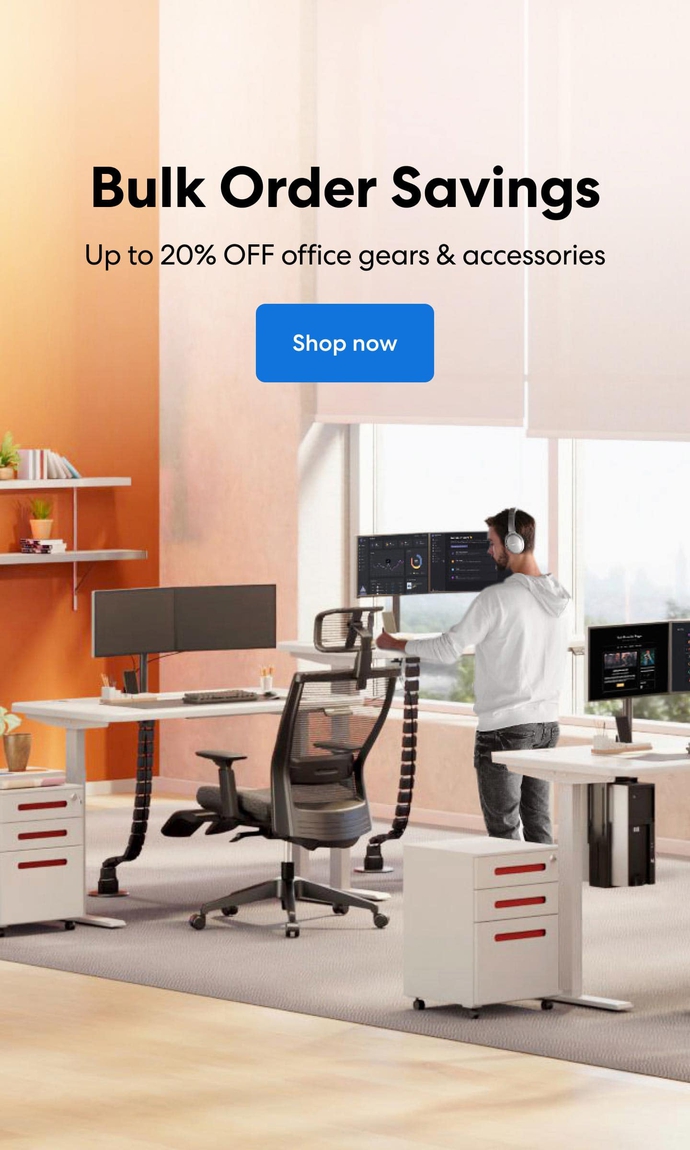 Subcribe newsletter and get $100 OFF.
Receive product updates, special offers, ergo tips, and inspiration form our team.