Latest Updates
Kick Off the School Year in Style With a New Study Desk in 2023

Autonomous
|
Jul 17, 2023
433 Views
School can be very difficult, especially when it comes to studying for exams. Many students usually struggle during this time, and part of the reason is not having the right study desk. 
When preparing for exams, or doing your homework and assignments, you need to be as comfortable as possible. This allows you to study for longer without feeling cramped or fatigued. It also helps you to take good care of your health and posture.
 An adjustable desk is one of the best options to consider for a study desk. If you consider one of the top-notch study desk ideas from Autonomous, you can create the most efficient study desk setup for your needs.
How to Choose the Right Study Desk
When choosing the best homeschool desk for students, there are a few important things that you need to consider. Remember that this desk is not meant to function as an office accessory, but rather as a place to allow students to make the best of their study time. 
In that regard, the following are some of the most essential considerations:
Ergonomics
A good desk needs to be designed in a way that allows you to sit as comfortably as possible for a long time. This is why buying a home standing desk is a great idea. The height adjustment features will play a great role during those long study sessions. 
Budget
Students do not usually have a lot of money to spend on study desks or other desk accessories. With the right supplier, you can find an affordable study desk with drawers that will not exceed a student's budget. 
Quality and Design
When shopping for a study desk, many people make the mistake of focusing too much on the cost and forgetting to look for good-quality, well-designed furniture. This is a desk that should last till you finish school, and it should look great as well.
Storage
If you can, always go for a study table with drawers. You will appreciate all that extra storage when you need somewhere to store your study accessories. Also, a study table with storage does not cost a lot more than a regular study desk, so why not invest a little extra?
13 Best Study Desks to Consider This School Year
Autonomous has some of the best desks for students you will ever find on the market. From a top-of-the-line study table with storage to some of the most modern study desk ideas, you can get it all. 
Consider these 13 great study desk options: 
1. Autonomous SmartDesk Core
If you are looking for a modern study desk, you can hardly do any better than going for a good-quality smart desk. The Autonomous SmartDesk Core is a shining example of what a good quality study desk should be. 
It has a powerful electric dual motor that allows you to raise and lower the desk effortlessly. The solid steel frame is capable of carrying up to 270 pounds easily, and is part of the reason why this desk comes with an excellent five-year warranty.
2. Autonomous SmartDesk Pro
Students who want a little more out of their desk than what regular options can provide should consider the Autonomous SmartDesk Pro. The upgraded ultra-quiet dual electric motor is better than most smart desks on the market. 
With natural wood tops designed classically, this is the kind of desk that will suit any modern study room. It even goes the extra mile when it comes to load capacity, managing an impressive 310 pounds of weight effortlessly.
3. Autonomous SmartDesk Connect
As the name suggests, the Autonomous SmartDesk Connect is all about the latest technology. This is highlighted by the convenient app that allows you to connect and control the desk's features using a mobile device. You can easily use your phone to schedule sitting and standing sessions. 
The SmartDesk Connect also comes with an anti-collision feature. This means you will not need to worry about the desk hitting any of your other furniture when lifting or lowering it.
4. Autonomous SmartDesk Corner
Students usually have to deal with issues involving limited space for studying. In many cases, the best you can do is to squeeze in a single desk in one corner of the room. Luckily, the Autonomous SmartDesk Corner is perfect for that situation. 
You can easily tuck this L-shaped smart desk in one corner of the room and still have a lot of workspace available. The very strong steel frame of this desk is also capable of handling up to 400 pounds of weight.
5. FinerCrafts Standing Desk: Curved Top
Are you looking for something a little different to set your study room apart? Try the curved-top standing desk from FinerCrafts. It has a unique curved top that is ergonomically designed to provide maximum freedom of movement while reducing the usual strain felt in the back, neck, shoulder, and wrist joints after long hours of studying.
6. Nexera Arobas Desk With Drawer: Desk
Sometimes, all a student needs is simply a study table with drawers without any of the extra features that make modern study desks so expensive. In that regard, the Nexera Arobas Desk is a perfect choice. 
While the design is simple, this desk does its job admirably. The large central drawer is just what every student needs to store all their extra accessories. If you are going for the feng-shui look for study areas, this is the type of desk that will fit in perfectly.
7. The Office Oasis Premium Small Computer Desk: Built to Last
When you buy a study desk, you expect it to last for the duration of your studies. The Office Oasis Premium small computer desk is a great example that an affordable study desk can also be made of quality material. This simple desk costs just $170 but is made to last a long time. 
It is designed to work well for writing, reading, or working on your computer. You can choose the best color to suit your study room, from black, teak, or pear. The desk also comes with a convenient wire metal cable tray.
8. Skyline Decor Computer Desk With Metal Drawers
The Skyline décor computer desk with metal drawers is the perfect choice for any student who needs maximum storage space for their study room. The metal drawers are more than enough to handle all your storage needs, from desk accessories to files. 
This desk also comes with a very modern design, featuring an awesome combination of three classic color tones. This means no matter what type of décor you already have, this study desk will fit right in.
9. US Office Elements White Computer Study Desk/PC Workstation: 2 Shelves
There is something about an all-white study desk that just screams "elegance." The US Elements white computer study desk is all you will ever need in a student's workstation. Its design is so pristine that this desk will immediately become the centerpiece of the room. 
This is a minimalistic desk that comes with two simple shelves that are spacious enough to hold most accessories, from files to organizers. If you want to spice up the simple design, you can combine this study desk with the best lamp for studying purposes from Autonomous.
10. Techni Mobili Study Computer Desk
Techni Mobili is well known for designing some of the best-looking study desks around. This particular study computer desk is no exception. It can come with either a magnetic dry-erase whiteboard, or you can include some drawers if you are more interested in a study table with storage.
11. FM Furniture Petra Desk
One of the biggest causes of having a cluttered study desk is that students have no place to store their many accessories and paperwork. The FM Furniture Petra Desk takes care of that problem by having a shelf, a cabinet, and a drawer all on the same desk. 
With so much storage to use, there is no need to ever worry about not having enough storage space. The desk is made of good-quality material that is covered by a one-year warranty.
12. Trio Supply House Desk With Storage: Erase White Board
If you are looking for durable materials, the Trio Supply house desk made from a heavy-duty metal base and MDF panels is your best bet. This durable study desk with drawers will last you a lifetime, even with minimal maintenance. 
When you order from Autonomous, it is delivered in two boxes of ready-to-assemble panels. The assembly itself is very easy and comes with clear instructions for the user. As a bonus, you will get the integrated magnetic dry-erase whiteboard to make your study sessions a lot easier.
13. EUREKA ERGONOMIC Ultra Long-Standing Desk
Is extra workspace what you are looking for? Consider the Ergonomic ultra-long standing desk from EUREKA. This study desk is long enough to give you all the surface area you need to study comfortably without the need to remove any of your desk accessories. 
It comes with a height adjustment feature that allows you to avoid back and neck pains associated with sitting in the same position for long periods.
Final Thought
If you want to make the most of the limited time you have for studying, the first step is to get a great study desk that provides maximum comfort and functionality. At Autonomous, you can choose from a wide range of some of the best study desk options on the market.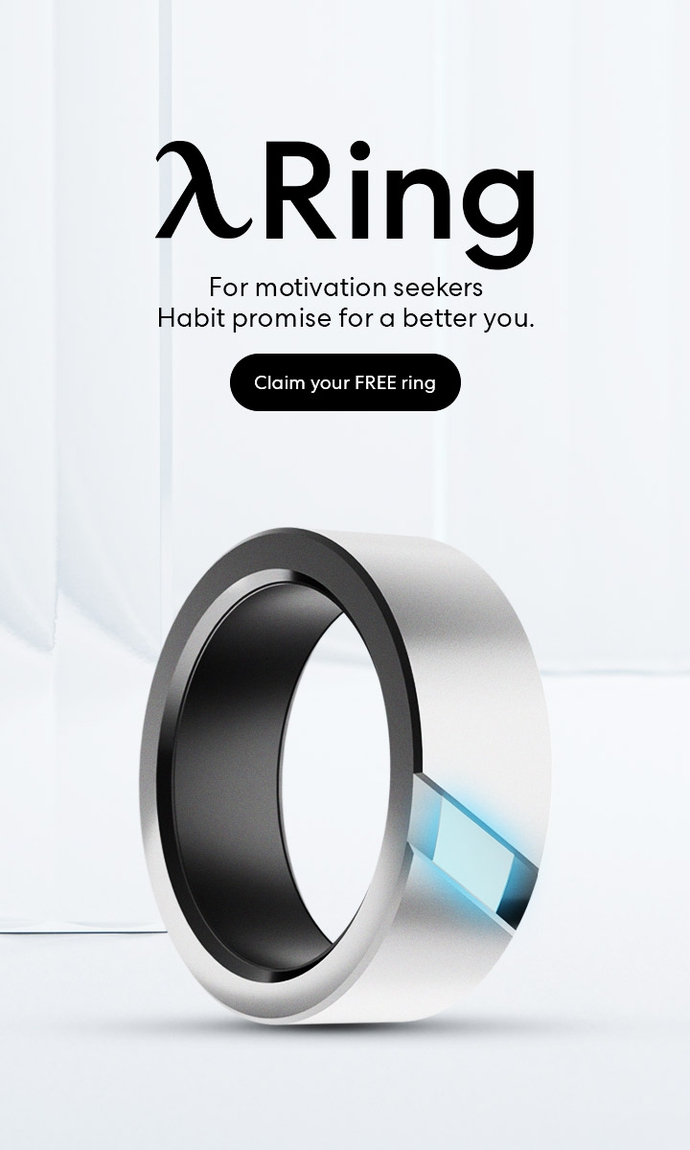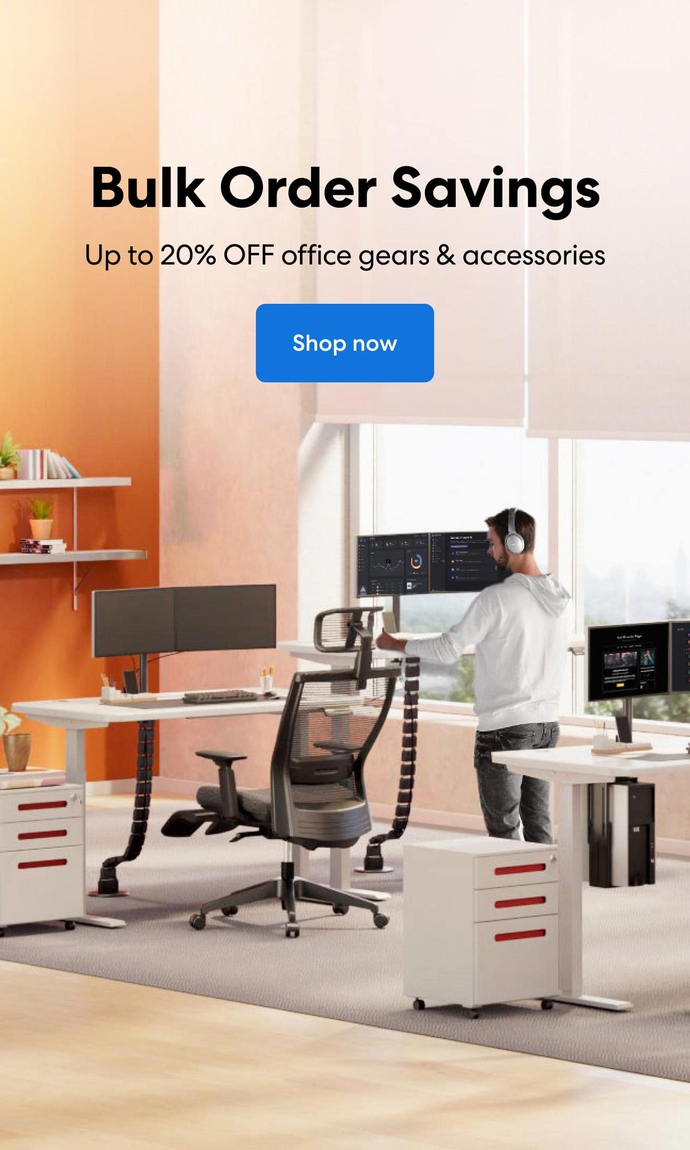 Subcribe newsletter and get $100 OFF.
Receive product updates, special offers, ergo tips, and inspiration form our team.