If you're considering getting an ADU for your backyard, you must be aware of plenty of things other than just which prefab accessory dwelling unit to get. Appliances turn a regular room into a comfortable home, so if you want to be comfy in your ADU, you will want to get the best possible appliances on the market. 
That's why we put together the following guide with the best ADU appliances we found. 
What to Look for in ADU Appliances?
Finding the right appliances for your work pod might be challenging because there are many models with different features out there. However, all ADUs can benefit from sleek and contemporary appliances. 
While choosing ADU appliances, you should give priority to the following three factors: 
Small Footprint
Space is pretty scarce in a prebuilt studio. Therefore, it is crucial to use every square foot to its full potential with the correct appliances. The best thing you can do is use your imagination and purchase items that can be used in multiple ways. 
Energy Efficiency
With the newest environmentally friendly tiny house appliances, you can preserve natural resources and lower energy costs. Save energy at home and protect the environment with the best environmentally friendly shed house ideas.
High-tech Appliances
Any list of appliances for tiny homes should include the newest high-tech gadgets. These appliances use less energy and simplify life in compact homes—also, modern ADU appliances often last longer than their previous versions. 
List of Top 20 ADU Appliances
1. Standing Desk
A standing desk is a workstation that allows you to work while standing. The desk category is intended to enhance your work performance and guarantee you can accomplish your daily work goals free from the physical strain that frequently manifests during extended working hours. Standing desks come in various designs, and some manufacturers can create custom items ideal for people with particular requirements. You may discover standing workstations for drafting architectural plans, developing websites, or creating graphics. 
2. Ergonomic Chairs
Ergonomic chairs are essential to increase efficiency at work. Many ergonomic chair features help you stay comfortable and lessen back strain. Height adjustment is one of the most basic features you'll find. You must modify the chair to fit your desk arrangement. This is done by using the provided presets. 
Furthermore, you must also ensure your chair has adjustable depth, so you have enough space to sit comfortably. You can also lean back and unwind thanks to the backrest's ability to recline. Home office workers should be able to move freely, and ergonomic seats allow them to do so. 
3. Lighting
Natural light offers several health advantages, including boosting your mood. It also makes a small place feel bigger. You will need a lot of natural light, whether you want your backyard shed house to be a living area or a home office. This can be accomplished using large windows, sliding glass doors, and skylights. High windows are a terrific option for rooms needing more privacy, such as bedrooms or bathrooms. 
A bright, airy environment can also be achieved using layered lighting. Consider all the other lighting options for your accessory dwelling unit appliance that might be used in addition to natural light. 
4. Air Purifier
The majority of today's portable air purifiers are made to filter both gasses and solid particles. Therefore, one filter cannot complete the task. Many air cleaners have filters for several purposes, such as filtering particles, chemicals, or smells. 
Despite the variations, portable air purifiers are mostly the same. They circulate clean air back into the space by using fans to pull air into one or more filters, which capture the impurities. 
5. Security Cameras
You can monitor the things that are most important to you at home, such as your children, pets, or priceless items, with the help of an interior security camera. We recommend high-quality cameras that can be bought for as little as $40. They usually offer 1080p video, 10m night vision, and etc. The best security cameras can be connected to your phone. 
6. WiFi and Networking Products
Although you may already have a WiFi network in your home, that doesn't mean it will work for your modular shed. Therefore, the smartest thing to do is purchase a signal booster to use the network you use in your home. Some ADUs feature pre-installed signal boosters or routers as accessory dwelling unit appliance, so you can always enjoy a seamless internet connection. 
7. Stackable Washers and Dryers
Stackable washers and dryers should be a space-efficient way of doing your laundry when living in an ADU. These ADUs machines feature a quiet, energy-efficient motor perfect for a small home or office. However, don't expect to wash huge loads of clothes, as you will be able to wash medium loads at best. Moreover, the moisture sensor in the dryer automatically stops it and prevents you from wasting energy. 
8. Refrigerators
If a full-size fridge doesn't fit in your ADU's interior, there are several wonderful 30" fridge alternatives to consider. If that is still too big, think about getting a 24′′ or 28′′ refrigerator. If you are concerned that your kids or dogs might spy inside your fridge, you can get an under-the-counter model with a door that can be secured for extra protection.
9. Compact Kitchen Stoves
Although the kitchen area in your ADU may be small, you have plenty of alternatives to make the best of it. Conventional cooktops and ovens are typically 30" to 36" broad, taking up valuable countertop space. 
A practical 24" kitchen stove can have all the attributes of a regular stove, including four burners and great efficiency. Most ADUs can easily accommodate this ADUs machine. Moreover, a 20" kitchen stove will fit in the narrowest locations. However, this is only advisable if you really don't have much space. 
10. Tankless Hot Water Heaters
Tankless water heaters, often referred to as instantaneous or on-demand water heaters, only provide hot water when it is required. This way, you can save money because they don't waste energy like regular water heaters. 
A tankless water heater is pricier than a traditional water heater. However, these ADUs machines can last for more than 20 years and will normally survive longer in your ADU than storage water heaters, which have a lifespan of only 10 to 15 years. Also, they cost less to operate, saving you money over time. Moreover, you can easily replace their components to increase their lifespan.
11. Workstation Sinks
You can save time and money by purchasing a unit with both a sink and a dishwasher. Although it may use extra countertop space, you can still optimize your storage by maintaining the base cabinets. Dishwashers like this have the same cleaning and sanitizing capabilities as a conventional dishwasher while using half as much water. They also help you avoid bending over when loading and unloading dishes. 
12. Shower Doors
Small bathrooms will likely lack the clearance needed for a swinging or pivoting shower door. A small bathroom's centerpiece will probably be the shower, so it should be designed to look modest from the outside while being spacious enough from the inside. Having a shower door that opens up smoothly on gliding rollers and has overlapping glass panels that give the appearance of a bigger shower is great for small ADU bathrooms.
13. Medicine Cabinet
Using large mirrors is a fantastic method for making tiny places seem bigger. You can get a 30-inch tall medicine cabinet with a mirror that serves as a place to look at yourself and store your precious goods. These tiny house appliances are extra-deep and feature slow-closing doors.
14. Wall-mount Vanity
This is one of the necessary appliances for tiny homes. If you want extra space in your ADU, you can get a wall-mount vanity with a full-sized counter, sink, and storage. The trick is to get a vanity with a tapering shape to make it fit in reduced areas. These vanities come in various styles so that you can choose the one that better suits your desired aesthetic. 
15. Hot and Cold Faucet
Even with ADUs, you must make sure your guests have all the commodities they need, including hot and cold water. Each visitor must have easy access to drinking water and hot water for tea or coffee. Luckily, hot and cold faucets are available in various finishes and feature fantastic filtration systems for you and your visitors.
16. HVAC Systems
A mini-split is something you should consider using for heating and cooling. Mini-split air conditioners and heaters are also referred to as ductless mini-split units. They provide a scalable and practical approach for adding cooling and heating to your ADU. 
These ADU appliances are made up of one or more interior units placed on walls, floors, or ceilings linked to an outside compressor. In addition, they are far more efficient and simpler to install than window units or central HVAC. 
17. Bedroom Furniture
Most ADUs are built from old garages. There are significant cost reductions associated with it. However, it might be difficult to furnish these garages. Nevertheless, the correct furniture can make your ADU area appear much larger. 
Do you want a large bed but don't want to compromise your walking space? Then, you should get a bed that can be folded up when not in use. Some straightforward and minimalist beds can be folded up into a chic cabinet that adds style to your room. 
If you want a bed that can be used for more than sleeping, some feature storage areas on its sides. These beds are fantastic for maximizing the space in your ADU.
18. Living Room Furniture
With an ADU, you won't have too much space to fill up with furniture. Still, a fantastic option is to get a storage ottoman to sit and store your items. Moreover, investing in a sleeper sofa will allow your ADU to have an extra bedroom. 
Those with more space in their ADU should consider acquiring a sleeper sofa that can fold into a bed and has additional storage. This will be the ideal place to relax while watching TV, which can be fixed to the wall using a TV mount, which helps you save room on the floor. These mounts are fantastic additions to your ADU, as you can tilt them however you want so that you can watch TV no matter where you are.
19. Dining Room Furniture
In an ADU, a dining table will take up a lot of space. Fortunately, there are several small-space solutions to this issue, such as fold-down tables that can be put on the wall and comfortably accommodate up to two people. If you need to accommodate more people, you can use a drop-leaf table that can be folded down when you're not using it. 
In addition, if you have enough room, a great option is to get a counter-height dining table with multipurpose shelves supporting the table. Another option is a mobile, folding kitchen set so that you can move around the space when not used. 
20. Cabinet and Drawer Gadgets
You can get a pull-out shelf to easily access everything in your ADU kitchen cabinets. All your food and ADU appliances can be stored on the shelf hidden deep inside your cabinets and then brought to the surface for convenient access anytime you need them. 
Moreover, you should spend money on a spice gripper to make your ADU cabinet more spacious. This useful tool holds your spices upright and adheres to cabinet doors. By doing this, they free up room on your cabinet shelves for other objects.
Bottom Line
Getting an ADU is no easy job, and it may be a bit pricey as it involves adding everything you would add to your regular house. However, it is 100% worth it to have a space where you can relax after a long day. If you're searching for more gadgets and appliances for tiny homes and ADU, please check out our store and learn more about the fantastic deals we have for you.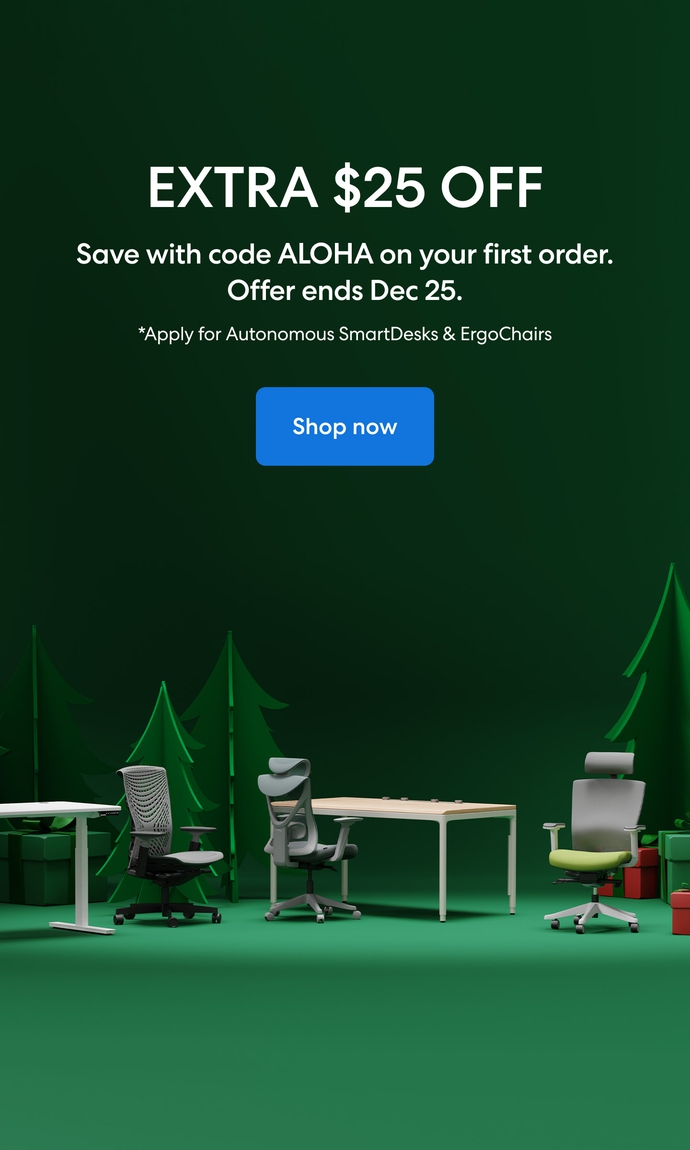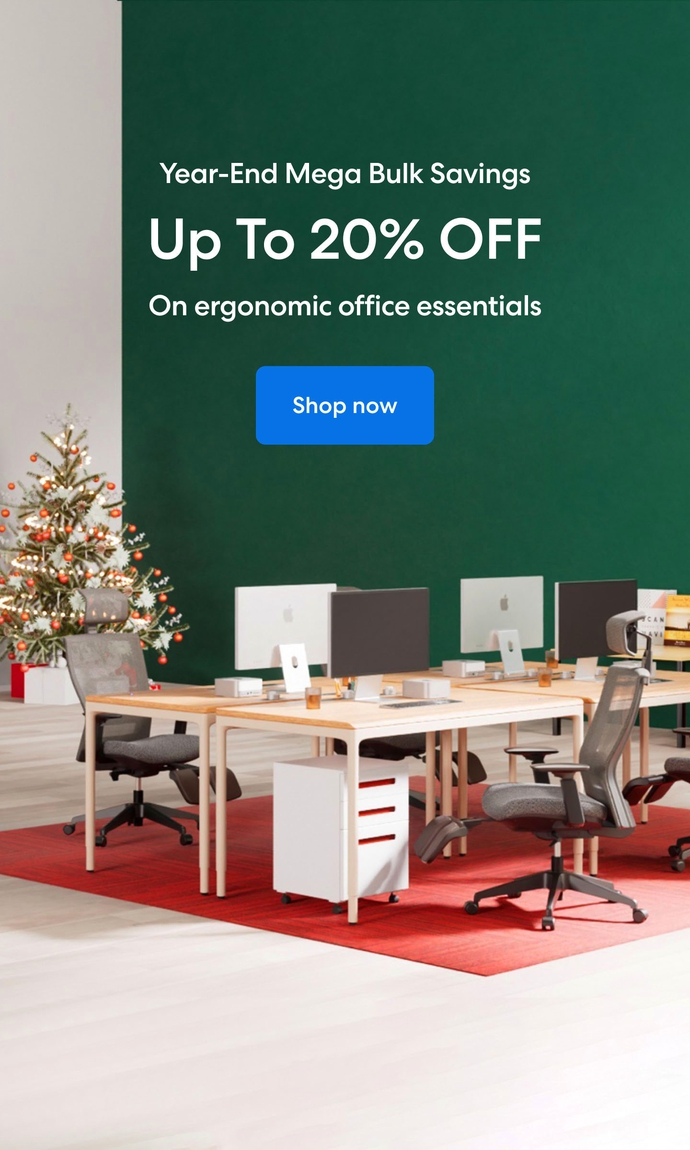 Subcribe newsletter and get $100 OFF.
Receive product updates, special offers, ergo tips, and inspiration form our team.