Workplace Inspiration
Meeting Room vs. Meeting Pods: Which Is Right for You?

Autonomous
|
Jan 26, 2023
937 Views
Collaboration is vital in the workplace. Working as a team to come up with new concepts, solve problems, and handle daily tasks can help promote honest and direct communication in order to increase output and productivity. 
As a result, it's crucial that businesses encourage collaboration in the workplace by allocating spaces like conference rooms and office pods. This makes it possible to set up an office where employees can communicate, focus, and complete their tasks. 
In this guide, we'll dive into how meeting rooms and office pods can improve workplace productivity by exploring the different types of pods available on the market. 
What Is the Difference Between Meeting Rooms and Office Pods?
Let's start with the standard meeting room at an office. You can recognize a meeting room when you see one, whether it's in a hotel or your office building. The name includes the definition. 
A meeting room is a specialized area that's separated from the rest of the office and used for private meetings and interviews. 
Furthermore, a traditional meeting room will likely have a big table surrounded by chairs; however, meeting rooms can differ in size depending on their common goals and the organization. 
Let's now look at meeting pods. These standalone workstations offer a modern balance between open workplaces and cubicles. When Google renovated its corporate headquarters in 2005, open-plan offices gained popularity. One study revealed that 70% of companies were using this structure as of 2014. 
As a result, work pods for open office layouts can be easily implemented into small or large spaces. Privacy pods for offices can, therefore, be easily added to small or big rooms. They allow companies to add private meeting pods without incurring high building costs. 
Here's a summary. Meeting rooms are common office spaces designated for meetings and interviews. In order to get the same results without undergoing major renovations, office pods are external units that can be added to open-plan office designs. 
What Is a Meeting Pod?
Meeting pods for offices, often referred to as work pods, acoustic pods, or just office pods, allow one or two employees to complete time-sensitive activities in silence, meet deadlines, or work independently. Each office pod is completely enclosed in lovely cocoon designs that allow plenty of air circulation and create a soundproof environment that increases productivity, decreases distractions, and generally adds a peaceful, stylish aspect to an office setting. 
Every studio pod can be customized to your needs, from inserting Vesa screen brackets to custom colors, branding, and more, making each one the perfect quiet zone for your office space. 
Multipurpose office pods can also be used for a variety of purposes, from unique office furniture to a dedicated quiet space and so on. These office meeting pods are a great addition to any office, serving as a space for private meetings or focused work. 
Are Meeting Pods an Alternative to Meeting Rooms?
Office meeting pods, also known as meeting booths, offer a convenient and elegant alternative to meeting rooms.
They're ideal for zoom meetings, video conferences, and more since they combine custom-built acoustic panels with distinctive designs that may include LED lights. Autonomous's meeting room pods can be used as stand-alone meeting rooms or as distinctive office furniture in addition to being multifunctional and visually appealing. 
The Best 15 Meeting Pods for Offices
Furthermore, because individual office pods don't need a lot of room or expensive equipment, such pods are also more affordable than a conventional office meeting room. A meeting pod for an office can be a better choice to think about if you're facing privacy problems in your office. 
1. Autonomous
A great option for the office is the Autonomous WorkPod. The unit has a vaulted ceiling, minimalist workspace and shelving, some tempered glass walls for open views, and more. This unit also comes furnished with a desk and chair. Furthermore, if you'd like to add a pod to your backyard, the company also offers prefab ADUs.
Dimension
103"W x 142.5"L x 92" - 125.5"H
Material
Exterior: Composite wood
Interior: Plywood wooden frame
Frame: Steel, M300 cement
Include
SmartDesk Pro, ErgoChair Plus, Cable tray, Filing Cabinet, Dual Monitor Arm, Anti-fatigue Mat
Minimum wattage
100W
Weight capacity
2.9 tons
Color
Black, White
Warranty
1 year
2. Thinktanks
Thinktanks is different from the other suppliers of workspace pods. This meeting pod is transparent, but you can rest assured that the conversation remains private.
Because of the absence of distractions in this quiet environment, your team will be more productive. 
You can work in peace and quiet as it is soundproof. There are spaces for one, two, four, and more people. This tiny studio shed has thermostatically controlled ventilation to keep you comfortable while working. Since Thinktanks' booth isn't permanently fixed in one place, you can move it as needed. These pods cost between $6,495 to $18,995.
| | |
| --- | --- |
| Dimension | 7 x 7 x 7.5 ft |
| Material | Double laminated tempered glass, R200 aluminum |
| Color | Black, Green |
| Interior | Washable PET Felt |
| Standard outlet | 110-220V |
| Lighting | LED 140W |
| Warranty | 3 years |
3. Poppin
Poppin is a fantastic addition to the market for phone booths. The PoppinPod includes plugs or a built-in power outlet to ensure that you can use it to charge your device. You can select a phone booth starting at $4,999 and whether you want the standing or sitting PoppinPod. This will be an easy way to expand your office without having to spend time on construction. 
4. TalkBox
One of the best private booths with sanitary features you can buy for your staff is the TalkBox. Indeed, these pods come with UVC germicidal lighting to protect your employees from germs. You can have sound and visual privacy mounts for monitors, sliding doors, and more! 
TalkBox always comes with ventilation, lighting, and charging ports for USB and power charging stations. To maximize your booth experience, add-on features including turnkey solutions, custom graphics wraps, enhanced privacy glass, HEPA-air filtration, and monitor or laptop mounts are available. 
5. Zenbooth
The office meeting pods at Zenbooth are all-inclusive office spaces. While the Zenbooth Duo is $7,995, the Zenbooth Solo is only $3,795. However, if you need an office meeting room, you can purchase the Zenbooth Quad meeting pod for $13,995, which can accommodate up to six people. 
It's soundproofed to keep your conversations private. The Zenbooth has space and floodlights, and if you're not happy with it, you can return it within 30 days. You can also take advantage of features like the desk's height adjustability, integrated dimmable LED lighting, and airy ventilation system. 
6. Orangebox
A meeting area, a personal workplace, and a conference pod can all be found inside the Orangebox Air Acoustic Pod. As a result, you won't have to worry about someone listening in on your meetings or overhearing your conversations. 
Unlike previous privacy booths, the Orangebox Air has removable panels that allow it to change its look. The top power option includes a monitor bracket, a straight glass magnetic whiteboard, and other features. You can choose the dimensions that you need for your company's comfort. If you'd like to find out the price of the pod, you must request it through the website.
7. ROOM
ROOM provides several styles of specially constructed chambers. It allows companies to benefit from less expensive, more adaptable, and environmentally friendly workspace alternatives. 
The ROOM offers a plug-and-play installation, and you can add it to any space available. Furthermore, the price for the conference pod starts at $3,995, although it changes depending on the workspace and aesthetic options you choose. 
Essentially, the ROOM meeting pod contains a motion-activated light sensor, soundproofing that has been independently certified by a third-party lab, a dual-fan ventilation system, and an easy installation feature. 
The company offers several accessories, such as a chair, for an additional fee. This office pod is available in white and black, and the assembly is meant to be "quick and easy," as it ships flat.  
8. Loop Phone Booths
The soundproof Loop Phone Booths let you work without being concerned about your privacy. This office privacy pod is the ideal setting for holding a team meeting or taking private calls. It has a modern design that will look great in any office. The price varies, so you will need to request a quote. 
9. Hush Office
Like the name of this company, it will allow you to work in peace without getting distracted. This exclusive studio shed is available for $13,300. Since you don't have to wait long or deal with the construction work, it's a great addition to your office. 
10. FLYDESK
FLYDESK offers pods readily installable in your flex office now. These pods provide a quiet area with power outlets and USB ports for your devices. Additionally, the pods/booths can be managed and booked by integrating with the FLYDESK app. 
In contrast to other pods, FLYDESK pods are designed to maintain a low profile wherever you put them, ensuring that your meeting or call is as peaceful and quiet as possible. Two choices are available from FLYDESK: a custom-branded meeting room for your business or a FLYDESK Pod that is linked to a FLYDESK network and draws visitors from its community. 
11. Zenbooth
Although the Zenbooth Quad is bigger than the Duo, it is still made to be as small as possible to fit into your workspace. 
Comfortably fitting four to six people at a time, the Quad is an ideal space for everything from a strategizing area to a recharge room. 
This space can be arranged in a variety of ways to meet your needs and those of your employees.
Loud noises and outside disturbances are kept out by its 3.5-inch-thick walls and echo absorption panels. The dual highly efficient ventilation systems, the six electrical outlets, and the spacious interior all suggest that this meeting room was designed to accommodate even the most urgent group projects. 
12. Kastaway
Despite being more of a booth than a pod, this item nonetheless offers great levels of acoustic protection because of its high sidewalls. The Kastaway units have a comfortable, homey feel due to their soft seats and back cushions, which promote a calm, relaxed environment. 
These units have been designed exclusively by the well-established David Fox Design studio. A canopy can be added to hang over the top of the unit which adds a unique look and helps improve the overall acoustics.
13. Calmo
The Calmo two-person meeting pod is made to help individuals and small groups focus. This pod is composed of toughened laminated glass and has grade-one locksets. It is incredibly well-built. 
Even though it only has a white surround and black door frames, the experience inside the pod is unmatched. This pod is fully equipped with USB charging ports, data points, motion-activated LED lighting, and ventilation fans to keep the air moving and users feeling refreshed. 
14. Mod Edge
These pods are intended for the younger generation, who prefer a cozier, more "homey" work environment. In order to bring gentler, calmer colors into the office, the Mod Edge Greet Pod includes a specialized new colorful RAL palette. 
The integrated facilities arch, which houses the PIR- (Passive Infrared Sensor) driven LED strip lighting and air circulation systems, is part of the overall design and is excellent for achieving dynamic working goals. 
It also has excellent acoustic features because of its 0.32-inch sound-absorbing ceiling tiles, 0.87-inch glazed doors, and 0.87-inch double-glazed panels. 
15. Harbour
People who are returning to the office and need a quiet place to work away from the bustle of an open-plan office can find the Harbour Work Pod to be the perfect solution. The Harbour Work Pod is a fully furnished pod with ambient lighting, an air circulation fan, and glass walls that block out unwanted noises and light. 
Additionally, power modules can be added as optional extras, ensuring a steady flow of power to electric devices whilst working peacefully. 
Final Thoughts
A soundproof office pod might help your employees feel more relaxed and reduce anxiety. When coworkers cannot overhear our private conversations or when we have the choice to leave the noise behind, we feel freer and more self-assured. 
Furthermore, if employees prefer to work together in large groups, they may want to stick to the traditional meeting room. However, if they want to work independently and need some quiet time, a meeting pod would be the best option.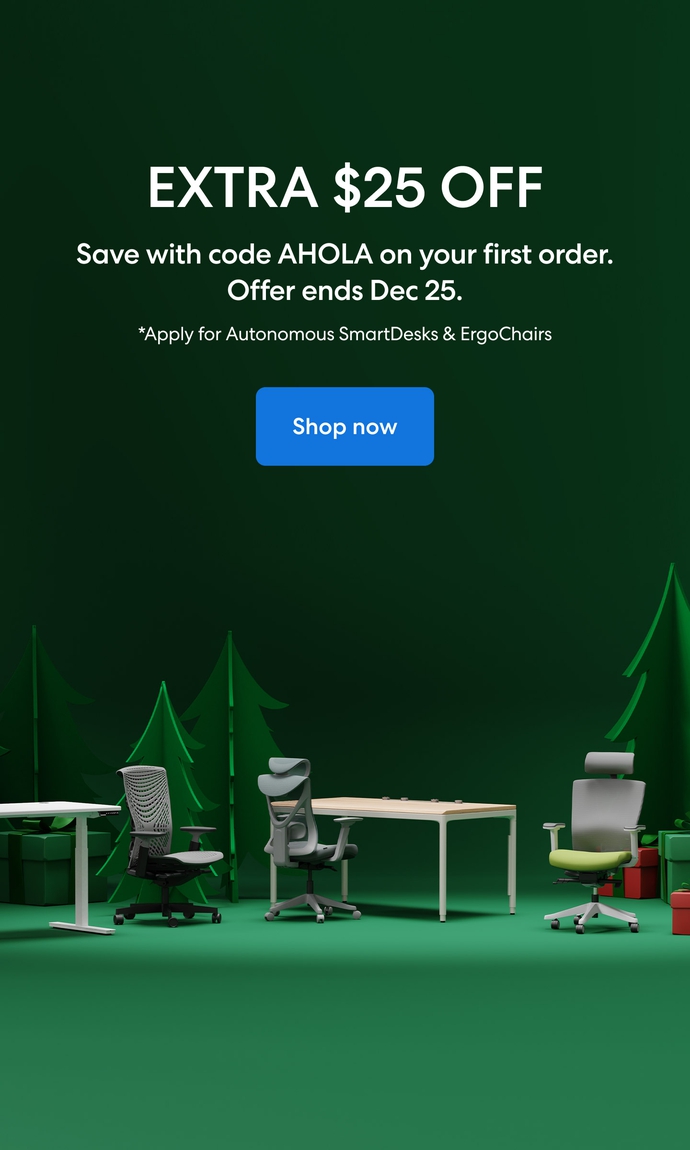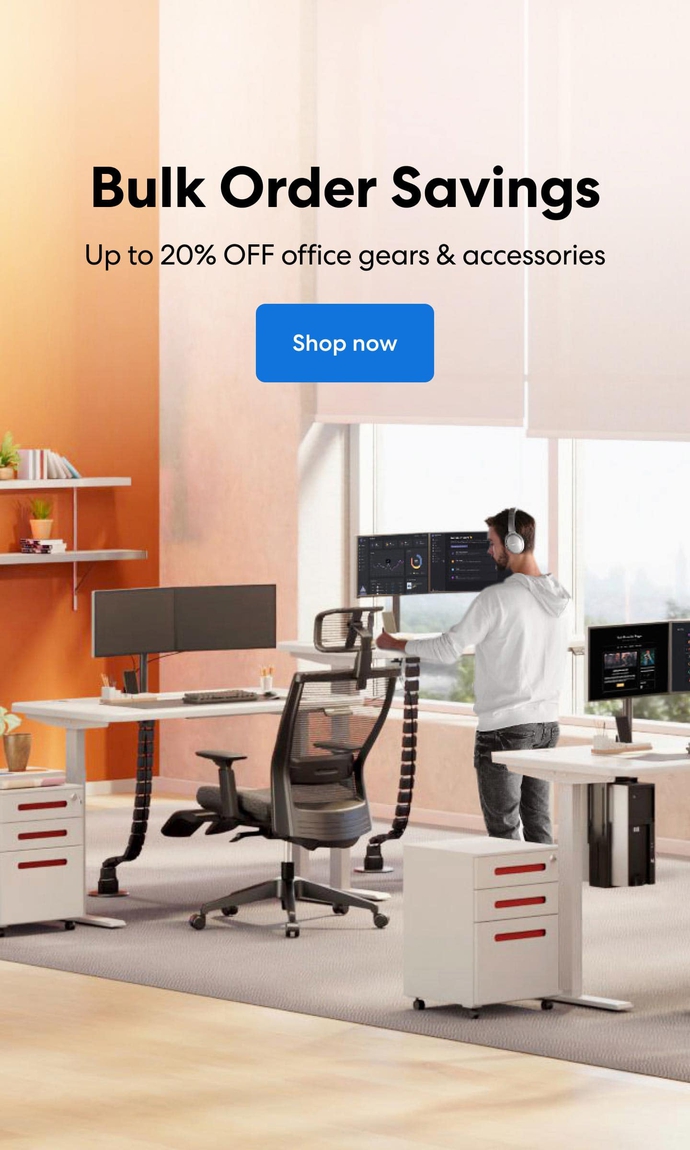 Subcribe newsletter and get $100 OFF.
Receive product updates, special offers, ergo tips, and inspiration form our team.