Smart Products
Modular Office Furniture & Cubicle Desk - Bulk Order for Company

Autonomous
|
Sep 9, 2021
2,763 Views
Due to their versatility, modular office furniture solutions continue to gain favor. This furniture can be placed and altered to suit the room and the demands of its occupants regardless of the surroundings. 
When a place is filled with furniture that can be rearranged, altered, and personalized to adapt to growth, change, and collaboration, the possibilities are endless. Modular furniture may revolutionize your home, retail location, and office alike. Offices are the most transitory of settings; they are always changing – as they should be. This has resulted in these furniture solutions being the most frequently recommended workspace office furniture. 
Modular furniture is often purchased in bulk by office blocks. Purchasing wholesale office desks is significantly more cost-effective than paying retail pricing. It enables you to buy many things for a fraction of the regular price. When you buy wholesale, you may choose from a wide range of products such as: bulk office chairs or bulk office furniture from all the major manufacturers. If you can buy in quantity, your firm can be a huge success. 
There are many different brands providing modular office furniture. Steelcase offers its Steelcase Flex Collection and the Answer Panel Systems. Herman Miller offers models such as the Canvas Wall range and the Renew Link range. 
Serta has the Electric Standing Desk and the Leighton Home Office Chair. Autonomous, known for our top quality and affordable prices, offers SmartDesk and ErgoChair as a bundle. All these workspace office furniture encompass ergonomics and are modern office furniture workstation design.
What is a Modular Office Furniture System?
Prefabricated modules are commonly flat shipped for on-site installation in modular office furniture systems. The benefit of this is that it can be rearranged in a variety of ways to adorn a room. 
Couches, desks, bookcases, cabinets, and other modern office furniture can be pushed together, separated, and arranged in any way to provide the best utility to its users. This form of workspace office furniture is the greatest choice for any office setting since it can be customized to match the needs of each organization as well as the needs of its employees. 
Why Is Modular Furniture Necessary?
Many conceptions of what an office should be today are vastly different from perceptions of what an office should be 15 years ago. Offices have evolved into flexible and adaptable locations where we spend most of our time. 
Employees are best served by spaces that adapt to their needs, the needs of their team, and the needs of their primary modes of work. According to a growing realization that to achieve optimal levels of productivity, employee needs must be considered. 
Companies are gradually constructing hotdesking spaces, collaborative working spaces, and meeting spaces to address employee needs and guarantee they are comfortable and productive. 
The ability to change your office setup and office furniture workstation on the spur of the moment or for a specific cause is a priceless asset. Modular office furniture is easy to move and construct because it is made of lightweight but robust materials. This is ideal for keeping your company agile by swiftly preparing for last-minute team meetings or business-to-business meetings with visiting organizations. It's just as easy to remove the setup and reclaim your space after these one-of-a-kind events. 
Modular office furniture is very adaptable and can be recycled as needed. This also helps to keep your work environment fresh, which can encourage innovative thinking and improve workplace morale. 
The value of a clean, professional appearance for your company can never be ignored. Whether your workplace is integrated or divided into various stations, modern modular office furniture always looks the part and produces a cohesive aesthetic. An office storage container, for example, can be moved from your primary office furniture workstation to reception without looking out of place. 
This sort of furniture is also cost-effective. When it comes to modular office furniture, the option to swap out and mix things up means you can keep things fresh. This is without having to invest in a new suite of ergonomic chairs and office furniture workstations. 
Modular furniture can be broken down into smaller, lighter, and easier-to-transport components. You may not have to pay for outside help when you want to change up your look. The long-lasting nature of modular office furniture ensures that you get a lot of bang for your buck over time. 
What is the Best Way to Build a Modular Workspace?
Allow for plenty of flexibility when constructing your modular desk system and prioritize your employees. Make sure your furniture doesn't obscure the light. With natural light and views from windows, employees are both happier and more productive, so plan your modular workstations accordingly. 
If at all feasible, keep things open plan with lots of room to move modular office furniture about when you need to customize your modular workstations. Leaving big expanses of free space is beneficial not just for clear thinking, but also for setting up ad hoc modular office furniture installations. 
It's always useful to have a lot of floor space. This can be used for a monthly meeting around a modular boardroom table, or a six-desk set up for a training class.
Employees are the backbone and heart of every business, so ensure a happy and productive workforce. Some people, for example, may consider themselves introverts who require silence to work, therefore they must have locations away from the hub where they can operate at their best. On the other hand, some people need to collaborate and express themselves, thus group modular desk systems together for these outgoing team members. 
While some people adapt well to change, others prefer less disturbance and the stability of a fixed position. Create corner standing desk environments for these employees so you may not have to relocate them on the spur of the moment. 
Modular office screens are a terrific method to temporarily divide your office for more private meetings and to keep other employees from being distracted. 
Don't be scared to try new things; the adaptability of modular office furniture allows you to try out a range of layouts with ease. It's not a bad idea to rearrange things now and then to stay current and give your employees the impression that they're part of an office that's continually changing. 
What is a Cubicle Desk?
A cubicle is a partially enclosed office workplace that is divided from adjoining modular workstations by five-six-foot-tall panels. Its goal is to shield office workers and managers from the sights and sounds of an open workspace, allowing them to focus with fewer distractions. 
Cubicles are made up of modular parts such as walls, workstations, overhead bins, drawers, and storage that may be rearranged to meet the demands of the user. Although some cubicles allow configuration modifications to be made by users without specific training, some installations are done by trained staff. 
Although cubicles are frequently associated with work in a modern office setting  and modular workstations because of their uniformity and blandness, they provide employees with more privacy and individuality than prior work arrangements, which often consisted of workstations lined up in rows inside an open area. They do so for a fraction of the price of individual, private workplaces. 
Employees can adorn their cubicle walls with posters, pictures, and other desk ideas in certain office cubicle workspaces. 
Why Is It Important to Have the Right Office Workstation Cubicles?
Cubicles in the office are more essential than they appear. When purchasing workspace office furniture for your company, you must ensure that it is both high-quality and cost-effective. IT office cubicles, as well as other types of cubicle workstations, are crucial since they affect how productive your staff can be. 
A stand-alone cubicle may be preferable to regular commercial office cubicles in several situations. This is because a stand-alone cubicle provides the employee with privacy. The employee is not distracted by their coworkers because the stand-alone cubicle is on its own. They can focus and complete their tasks. 
Other modular furniture, on the other hand, are better suited to being directly next to one other in a business office. For example, IT office cubicles may need to be open or connected tightly. In the IT department, a lot of communication takes place, thus your low-cost IT office cubicles should facilitate rather than obstruct that flow. The use of office chair casters may promote greater interaction between employees because of the mobility they offer 
High-end workplace cubicles must foster companionship in addition to productivity. That is determined by your cubicle design. Your teammates may feel isolated if you have too many stand-alone cubicles. 
The bond of friendship and loyalty is unbreakable. Your office cubicle setup should encourage friendship while providing your staff with a comfortable working environment. 
What Makes a Modular Office Successful?
Companies that have modular workstations that are designed around people are more likely to attract and retain employees. The advantages of a modular furniture system, when combined with an activity-based design, may ensure a healthy and productive working environment, which can ultimately increase your company's bottom line. Employee retention is directly related to employee satisfaction. 
What to Look for When Purchasing Modular Office Furniture?
Choosing the appropriate workspace office furniture does not have to be difficult. The correct modular office furniture is just a click and a call away with the right amount of planning and study. If you understand the importance of modular furniture your workplace is one step closer to a pleasant, productive, and beautiful working environment. 
However, When Making Your Plans, Keep the Following in Mind
Size
The size of the office space-saving and maximizing office space is one of the key reasons people pick modular office furniture or modular desk systems for their offices. All of this may be for naught if you do not select the appropriate size and design furnishings for the room. It's critical to plan for the number of people you have, the type of business you run, and how your staff prefers to work.
Working style
Each office has its own ethos and requirements. Working in active, agile workplace environments has a slew of advantages, according to the latest studies. Employees can work in methods that are most comfortable for them, thanks to a range of venues to choose from.
Open office layouts promote collaboration, breakout sections are ideal for impromptu meetings and brainstorming. Quiet zones provide privacy and focus, and touchdown areas are ideal for hotdesking staff.
Your furniture budget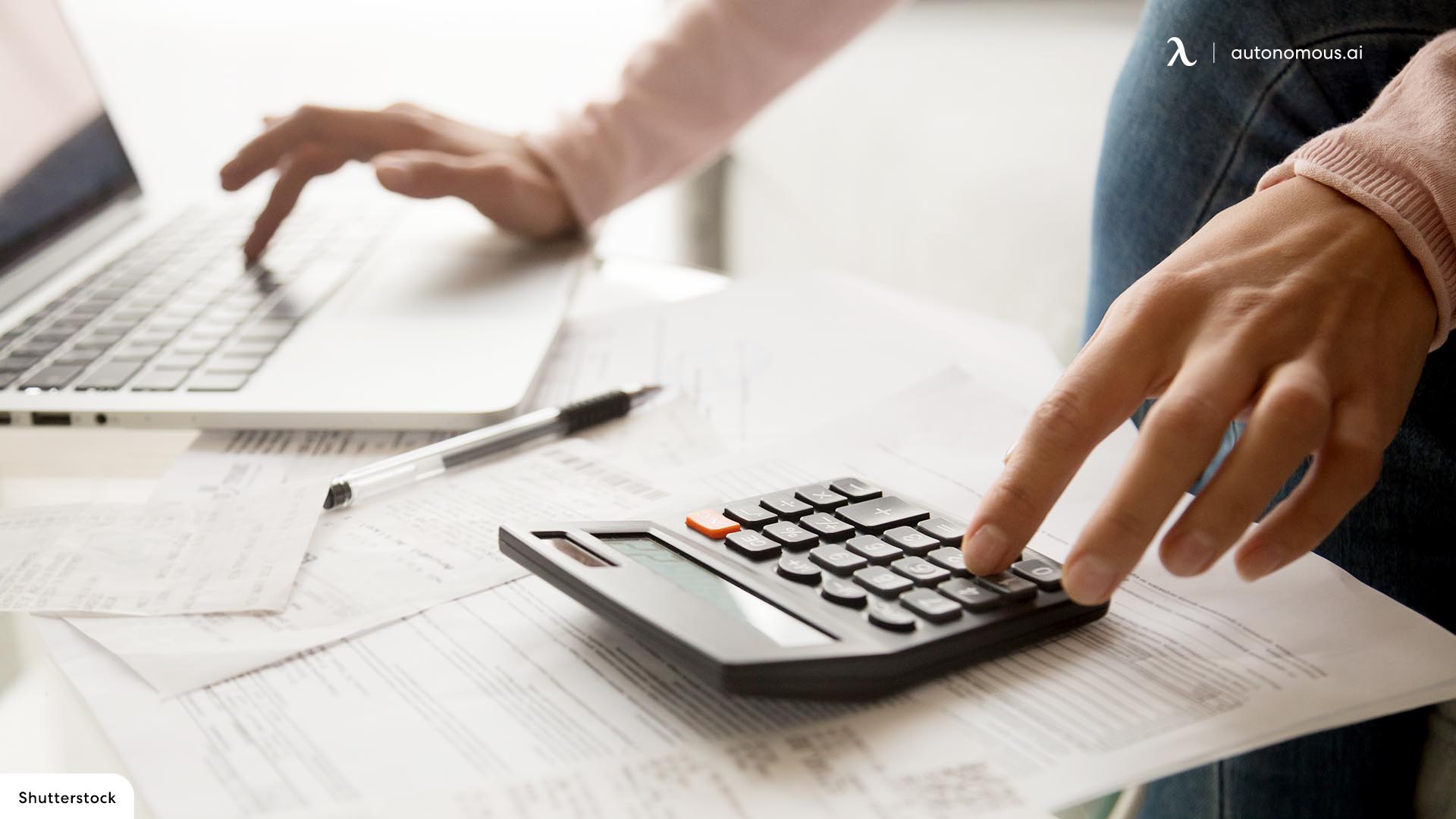 With so many options, workspace office furniture can quickly become a sea of desks, seats, cabinets, and bookcases. Setting a budget is the greatest approach to start cutting down your options. Once you've nailed it, you may find yourself leaving out specific materials, designers, and retailers, whether they're cheaper or more expensive. This way, you can make sure you have the right number of furnishings before blowing your budget.
Choose the proper material
Even if you're trying to save money by choosing pricey materials, you still need to make sure the modular office furniture you're buying is sturdy, long-lasting, and robust. Constantly replacing it yourself may not save any money. Office furniture must be exceptionally durable and able to withstand frequent use.
The proper brand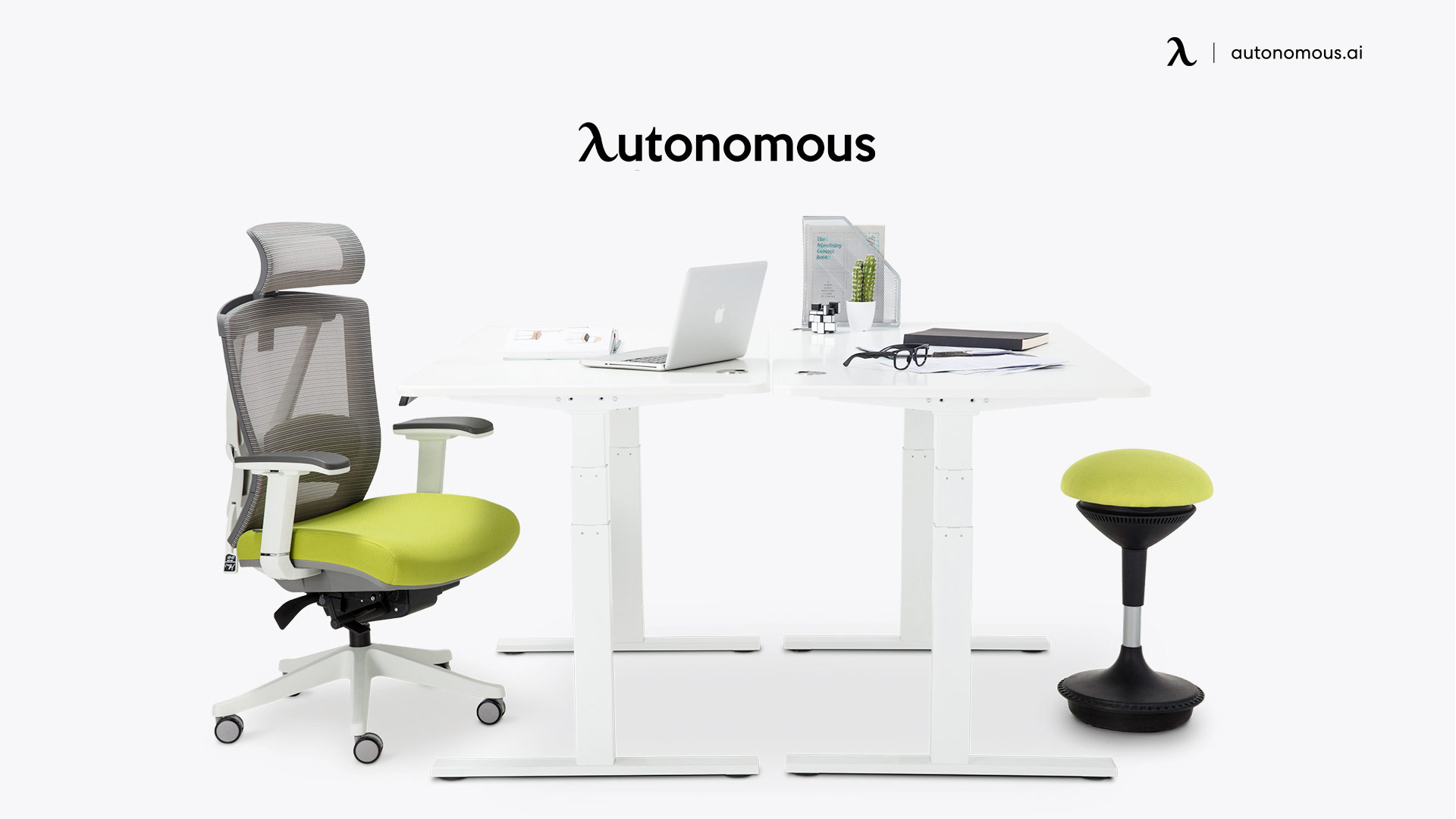 The overwhelming volume of workspace office furniture on the market demonstrates the demand for it. Not only are there a variety of prices, materials, and styles to choose from, but there are also a variety of brands to choose from.
The correct brand provides you with high-quality furniture that fulfills your budget, application, and design requirements. Good brands provide a warranty on their products' workmanship, ensuring that your furniture may survive for years in high-traffic areas.
The correct color
The best workspace office furniture systems are colorless. You may have more room to experiment with outstanding pieces while keeping the space from being cluttered if you match the color of your furniture to the office space. 
Final Thoughts
The modern workplace is a dynamic setting. Employees today want more flexibility in their jobs, from self-management to working part-time from home with hours that fit their schedules. These desires are being considered by offices, which are now beginning to reflect this in their workspaces. 
The ability to swiftly and easily alter a workspace to meet changing demands and circumstances is steadily becoming a vital feature of the workplace, necessitating innovative work furniture solutions like innovative office chair design. Modular office furniture may be an excellent fit for this new way of working.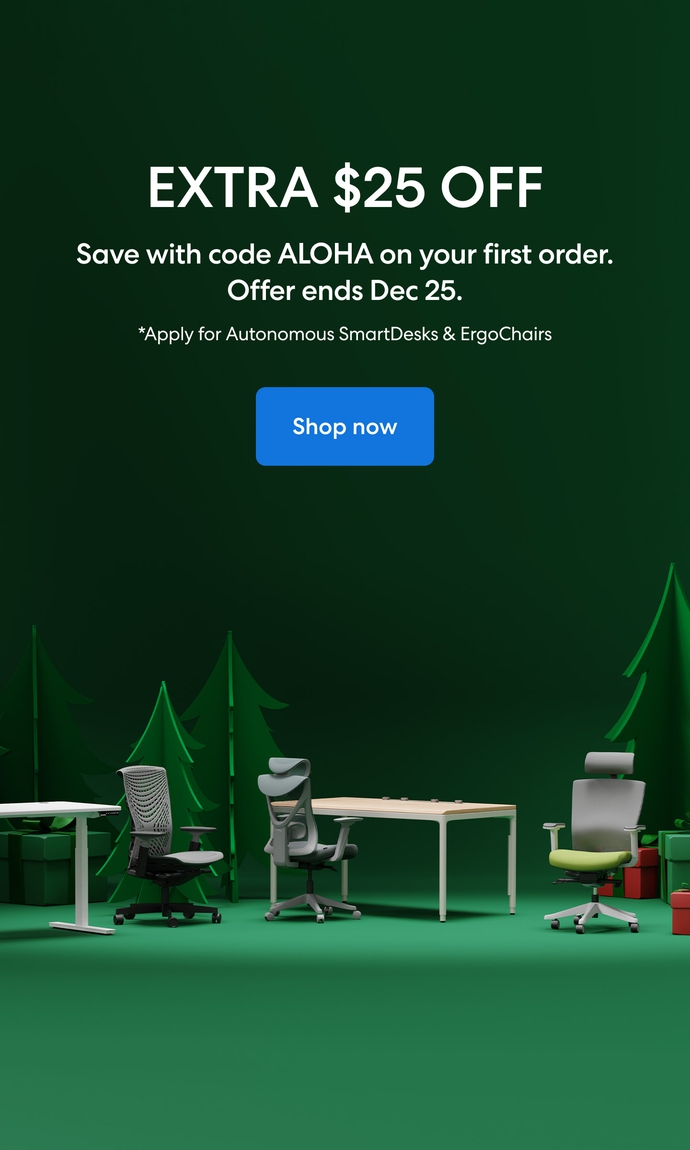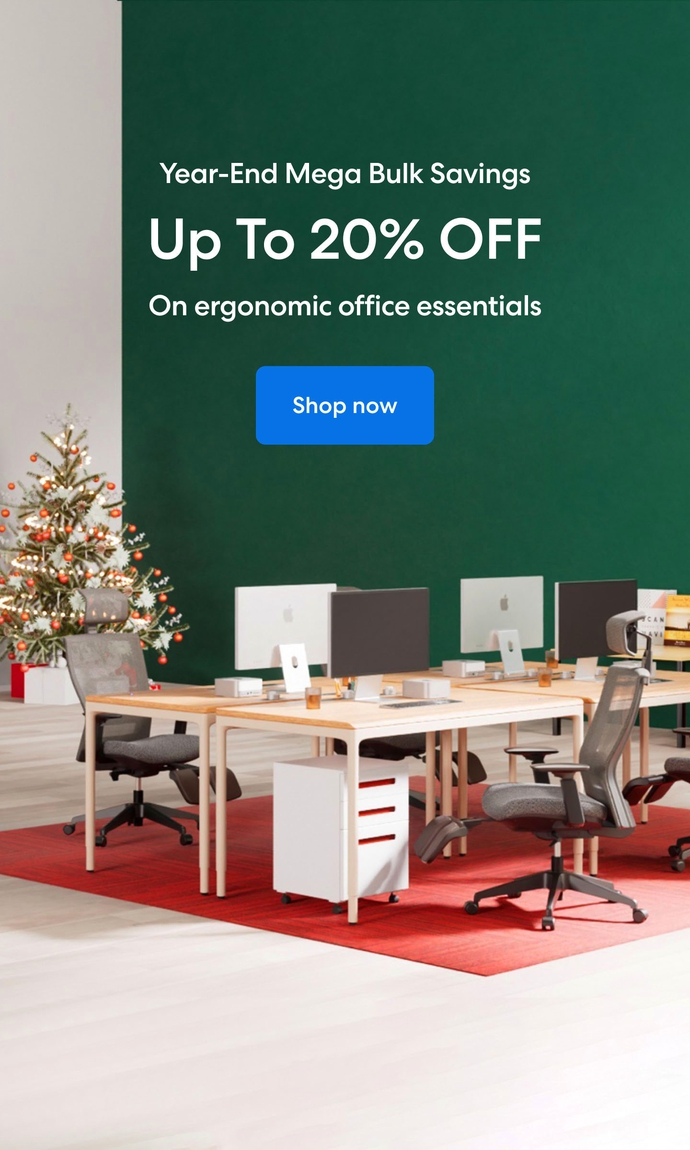 Subcribe newsletter and get $100 OFF.
Receive product updates, special offers, ergo tips, and inspiration form our team.