Smart Products
Mount-It! Desk Converter Review Height Adjustable Workstation of 2023

Autonomous
|
Feb 10, 2022
1,528 Views
The office furniture industry is experiencing rapid growth. But are standing desk converters worth it? Because the Mount-It! desk converter sits on top of existing desks and is relatively inexpensive compared to the cost of a new desk; they offer a quick solution to the issues associated with traditional desks. Although, knowing the downsides is important, too. Can't you decide between standing desk vs. converter? Maybe this will help you.  
Converting your desk into a standing one is typically bulky and will hurt ergonomics. This Mount-It! sit-stand workstation converter seems like a one-size-fits-all solution, and that's what it is. By switching up your workstation throughout the day, you can reap the health benefits of changing your desk without having to replace it. See this Mount-It! desk review to know more.
What is a Desk Converter?
It's a special tool that lets you save money and hassles of purchasing and assembling a full standing desk by using the best Mount-It! standing desk. This motorized standing desk converter is an easier way to raise or lower the laptop height by platform once it's fitted on your regular desk.
The benefit of this is that you will not only save time and expense by not buying a whole new desk, but you will also be able to spend more time sitting rather than standing all day long. This standing desk converter is beneficial when you're getting used to a new working style.
Introducing the Mount-It! Desk Converter
Easily adapt any home standing desk to be more functional and ergonomic with the easy-to-set-up converter. Designed to promote more movement during the day, improving your health and easing neck, back, and shoulder pain.
The gas spring handles make raising your desk from 4.3" to 19.9" quick and straightforward. With a 37.4" wide desktop space, you can use two monitors or a laptop. At 16mm thick, it has a carrying capacity of 33 lbs.
A height adjustment of 19.9" is available to fit any height

Adjust the monitor or laptop height to your comfort level

You can improve on poor posture habits

It is possible to fit two monitors on a large desktop

Warranty of 10 years

Supports monitors ranging from 13 to 32 inches

100x100 mm and 75x75 mm VESA compatible

The weight capacity is 22 pounds

The angle of tilt: -15 to +15 degrees

You can rotate the swivel 360 degrees

Rotate a full 360 degrees

You can adjust the height of VESA heads by 1" so that monitors are perfectly aligned
Review of Mount-It! Desk Converters
With a lot of advantages for its price point, Mount-It's electric standing desk converter falls short of being a top-of-the-line product. Due to a design constraint that might limit its compatibility with many monitor arms and its lack of an ergonomic negative tilt feature, it is only good, but not great.
By contrast, some Z-lift converters move to arc out rather than straight up and down. Even with a generous desktop workspace, the electric standing desk converter still fits snugly on a desk that's 24" deep. We wish the point of contact with the desktop were more durable so it wouldn't damage your desk over time.
There's no other way to describe this standing desk converter for a laptop! In comparison with top-tier competitors, the unit does score highly for stability. Because of the springiness of the frame, you feel a lot of resistance when you push down. We think most users will find its bargain price point perfectly acceptable; we think it's score also covers its bargain price point.
Although it is inexpensive, some of its specs match much more expensive converters. The work surface is generous, but the desk still fits in 24" deep spaces. Electric lifts can haul a substantial amount of weight and are easy on your lower back.
This category really benefits from a 10-year warranty. A Z-lift converter is prone to forward-arcing motion, whereas an X-lift converter raises straight up, unlike Varidesks.
This Mount-It! desk converter's main selling point is that it allows you to adjust the monitor height, providing great ergonomics. Most consumers prefer not to spend more money on a monitor arm, so they use rigid supports such as boxes or books. Adjustment and tilting are available on this arm. Additionally, it rotates 360 degrees, making it easier to stand while working.
Why Go for Mount-It! Desk Converter
Compatibility
Standing desk converters that are budget-friendly and take ergonomics into account are rare. The monitor stand comes with VESA mounts, making it compatible with monitors up to 22 pounds and 32 inches. The product looks like a good option if you've had problems with monitor height with desk converters in the past but don't want to invest in a separate monitor arm.
Size
This small stand-up desk converter may be the right choice for you if you need a smaller desk converter. But don't be fooled by the size of the base because it's not the only measure that matters. Work surfaces and keyboard trays also need to be considered. Normally, the unit hangs over a desk that is 24" deep.
Convenient height adjustment
This desk converter's main selling point is one where you can adjust the monitor height, providing the best ergonomics. Most consumers prefer not to spend more money on a monitor arm, so they use rigid supports such as boxes or books. Adjustment and tilting are available on this arm. Additionally, it rotates 360 degrees, making it easier to stand while working.
Value for money
A unique feature of this product is its affordability compared to most post-and-base converters. Although it can't rotate to adjust the monitor height as the user stands up or sits down, the free monitor mount does the trick.
Despite minor design compromises like the non-tilting keyboard tray and a small work surface, most users report general satisfaction with the product. The tray can accommodate both a keyboard and a mouse with its ample size. With a heavy L bracket attached, this keyboard is more stable. As an additional feature, the unit comes with a soft wrist pad, which reduces wrist fatigue.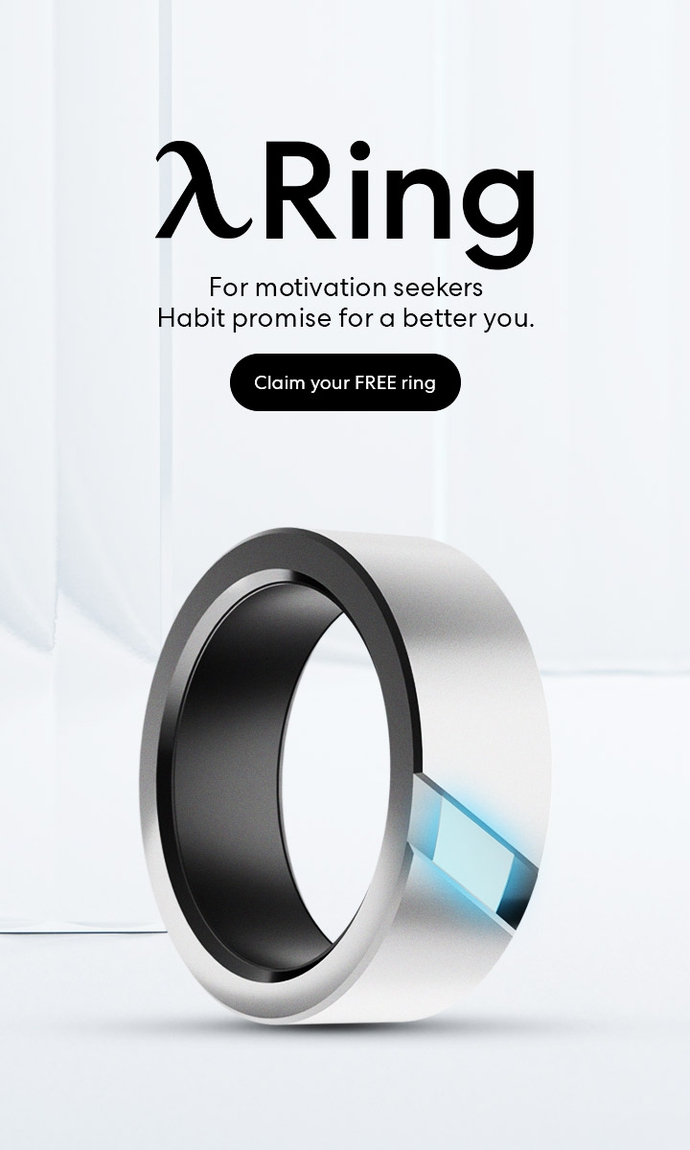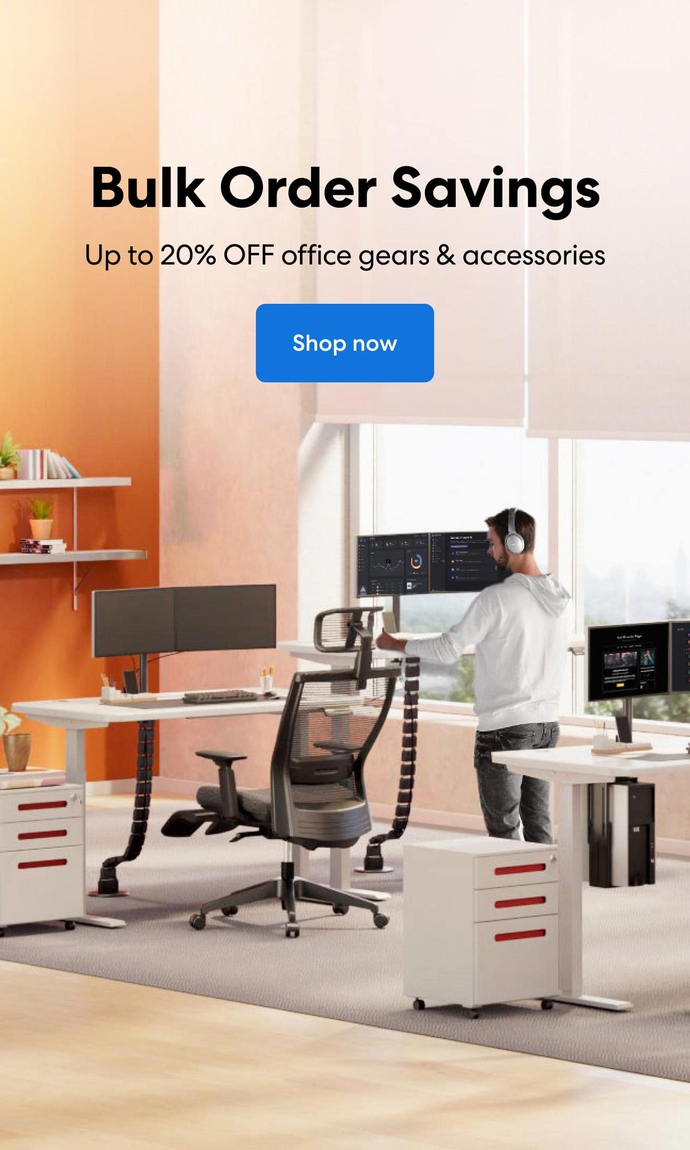 Subcribe newsletter and get $100 OFF.
Receive product updates, special offers, ergo tips, and inspiration form our team.