Workplace Inspiration
Navigating Raleigh's Modular Home Regulations: A Buyer's Guide

Autonomous
|
Aug 27, 2023
1,717 Views
Are you searching for shed house ideas or considering a backyard office shed? Perhaps you're interested in exploring tiny home kits and the associated costs. Or maybe you're envisioning a backyard tiny house as your retreat. Whatever your modular home aspirations, this guide has you covered.
We'll delve into the world of ADUs and provide insights on bringing your vision to life. From innovative shed house designs to budget-friendly tiny home options, get ready to discover the possibilities and embark on your journey to unique and personalized Raleigh modular homes.
Tiny Home Regulations in Raleigh, NC
If you're considering building or living in a tiny home in Raleigh, it's crucial to familiarize yourself with the regulations governing these unique dwellings. In this comprehensive guide, we'll explore the specific regulations for tiny homes in Raleigh, covering aspects such as size limitations, zoning and land use regulations, building codes and permits, as well as navigating utility connections and off-grid options.
Size Limitations for Tiny Homes
Tiny homes in Raleigh are subject to specific size limitations. They are typically limited to an 800-square-foot footprint and 1,200 square feet in gross floor area. This ensures that tiny homes remain compact and space-efficient.
Height Restrictions: Tiny homes are also restricted in terms of height, limited to 26 feet or two stories. This height limitation helps maintain a harmonious visual aesthetic in residential areas.
Zoning and Land Use Regulations
In Raleigh, tiny homes are often classified as accessory dwelling units (ADUs). Prefab ADUs are smaller homes located on the same property as a primary residence. They typically measure less than 800 square feet. However, zoning and land use regulations for ADUs may vary depending on the specific city or county within Raleigh. It's essential to consult with local government authorities to determine the regulations applicable to your area.
Flag Lot Exception:  A unique feature in Raleigh's zoning regulations allows tiny homes to be located on a flag lot. However, this exception is limited to certain zoning districts, such as R-4, R-6, and R-10. To ensure compliance, it's important to be aware of these specific zoning designations.
Building Codes and Permits
Tiny homes in Raleigh must adhere to the same building codes and permit requirements as traditional homes. These codes encompass areas such as fire safety, electrical wiring, and plumbing. It's imperative to obtain a building permit from the local government before commencing the construction of your tiny home.
Utility Connections
Tiny homes in Raleigh can be connected to municipal water and sewer systems. However, installing a septic tank and well may be necessary in rural areas. Understanding the options available for utility connections ensures proper planning for these essential services.
Exploring Off-Grid Options: For those seeking a more self-sufficient lifestyle, off-grid options are available for Raleigh modular homes. These include utilizing solar panels or generators for electricity and implementing water conservation methods. Going off-grid provides independence from traditional utility connections, but careful consideration and planning are required.
Research and Resources Doing Your Due Diligence
If you're considering building a Raleigh ADU or modular homes, thorough research is essential. Familiarize yourself with the regulations and requirements outlined by the City of Raleigh or Wake County. These resources provide valuable information and guidance for navigating the process of building and living in a tiny home.
Tiny Home Builders in Raleigh NC
If you're considering building a tiny home in Raleigh, NC, there are several reputable builders to choose from. Here are some noteworthy options:
1. Autonomous ADUs
Autonomous ADUs is a company that offers prefabricated Accessory Dwelling Units (ADUs) that can be used as a backyard office, studio, or guest house. Their ADUs cater to the needs of the buyer by offering stylish amenities and adaptability for the highest levels of work and play.
They are also eco-friendly and energy-efficient, making them an excellent choice for reducing their carbon footprint. They offer a variety of floor plans and finishes to choose from, and they can even customize an ADU to your specific needs.
When selecting a tiny home builder, consider factors such as their experience, portfolio, customer reviews, and the ability to customize your tiny home to suit your needs. Each of these builders brings unique expertise and offerings, allowing you to find the perfect partner to bring your tiny home dreams to life.
2. Tiny Homes Raleigh
Specializing in tiny home building, ADUs, consulting, and cottage court developments, Tiny Homes Raleigh offers comprehensive services to help you create your dream tiny home. Whether you're looking for a custom build or a renovation project, their expertise can turn your vision into reality.
3. Tiny Heirloom
For those seeking a touch of luxury in their tiny home, Tiny Heirloom is a renowned builder that caters to clients nationwide, including Raleigh, NC. They deliver high-quality craftsmanship and unique designs, ensuring that each tiny home reflects the client's style and preferences.
4. The Tiny Life
The Tiny Life, a trusted resource for tiny home enthusiasts, has compiled a list of North Carolina builders. These builders offer various options, including DIY tiny house shells, RV-certified shells, and move-in ready tiny homes. Exploring these recommendations can provide additional choices and insights for your tiny home journey.
FAQ
1. How much do tiny homes in Raleigh NC cost?
Tiny home costs in Raleigh vary but typically range from around $50,000 to over $150,000, depending on factors like size, customization and materials.
2. Are there tiny homes for sale in Raleigh NC?
Yes, there are tiny homes available for sale in Raleigh. You can explore local listings, contact builders, or work with real estate agents specializing in tiny homes.
3. What factors affect the cost of tiny homes in Raleigh?
Size, customization, materials, location, labor costs, permits, and site preparation can influence the cost of tiny homes in Raleigh.
4. Are there financial benefits to owning a tiny home in Raleigh?
Yes, owning a tiny home in Raleigh can offer potential savings in utility costs, maintenance expenses, property taxes, and mortgage or rent payments.
Conclusion
The tiny home movement has gained significant popularity in Raleigh, NC, with various options available to suit diverse preferences and budgets. From tiny custom-built homes to pre-designed prefab homes in Raleigh, NC, individuals can embrace a simpler, more sustainable lifestyle.
Whether you're looking for a backyard tiny house, an ADU, or a tiny luxury home, the city offers a range of choices from reputable builders. By exploring the world of tiny homes in Raleigh, NC, you can find the perfect match to create your dream living space and experience the joys of minimalist living in this vibrant city.
Video ads for product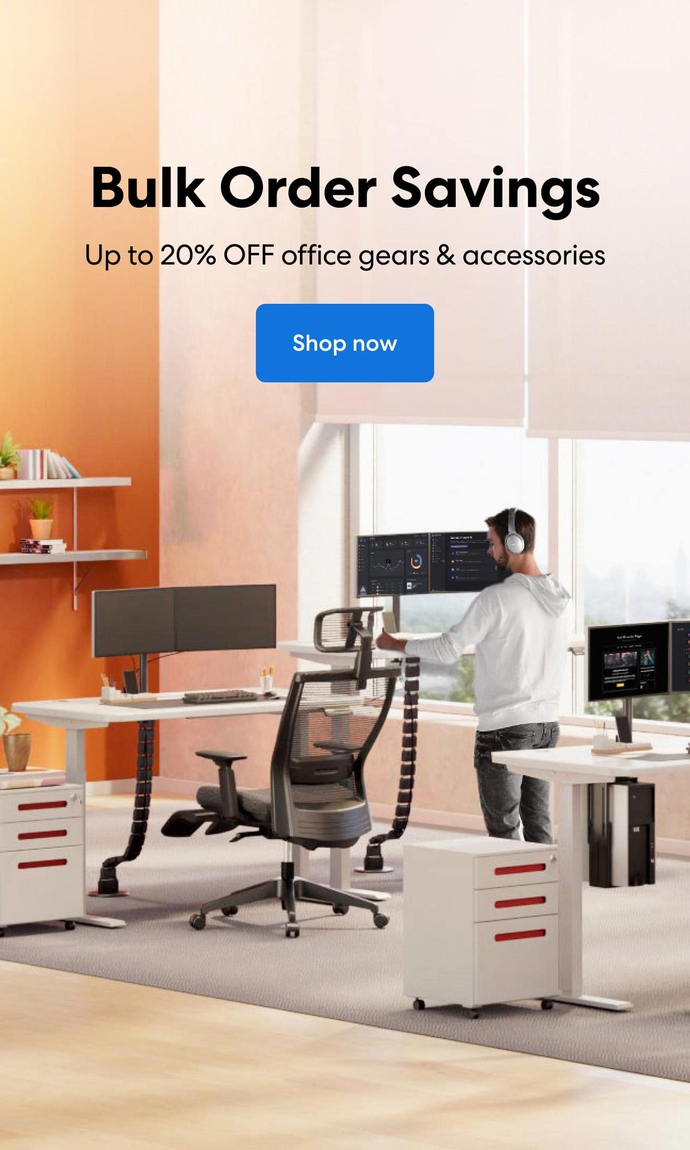 Subcribe newsletter and get $100 OFF.
Receive product updates, special offers, ergo tips, and inspiration form our team.