Work-related productivity is governed by the choice of furniture you have in your workplace. For example, the right chair can align your posture straight, keep minimum pressure on your muscles and also improve efficiency while working. And this is what office ergonomics is all about. Ergonomics in the workplace focuses on providing the right furniture that caters to each individual's needs and makes them feel comfortable while working.
Especially for people who are extra tall or short, finding the right chair could be a tough job. The best ergonomic chair provides various height adjustability options and allows the user to adjust office chair height. To buy an ergonomic chair that fits your height and body type, make sure you pay special attention to office chair dimensions.
Computer chair dimensions and office chair size are usually mentioned in the manufacturer's manual, and you can thus opt for the best office chair for short people. This article will cover some of the best ways to get the right office chair measurements for petite people.
Best Office Chair Seat Height for Short People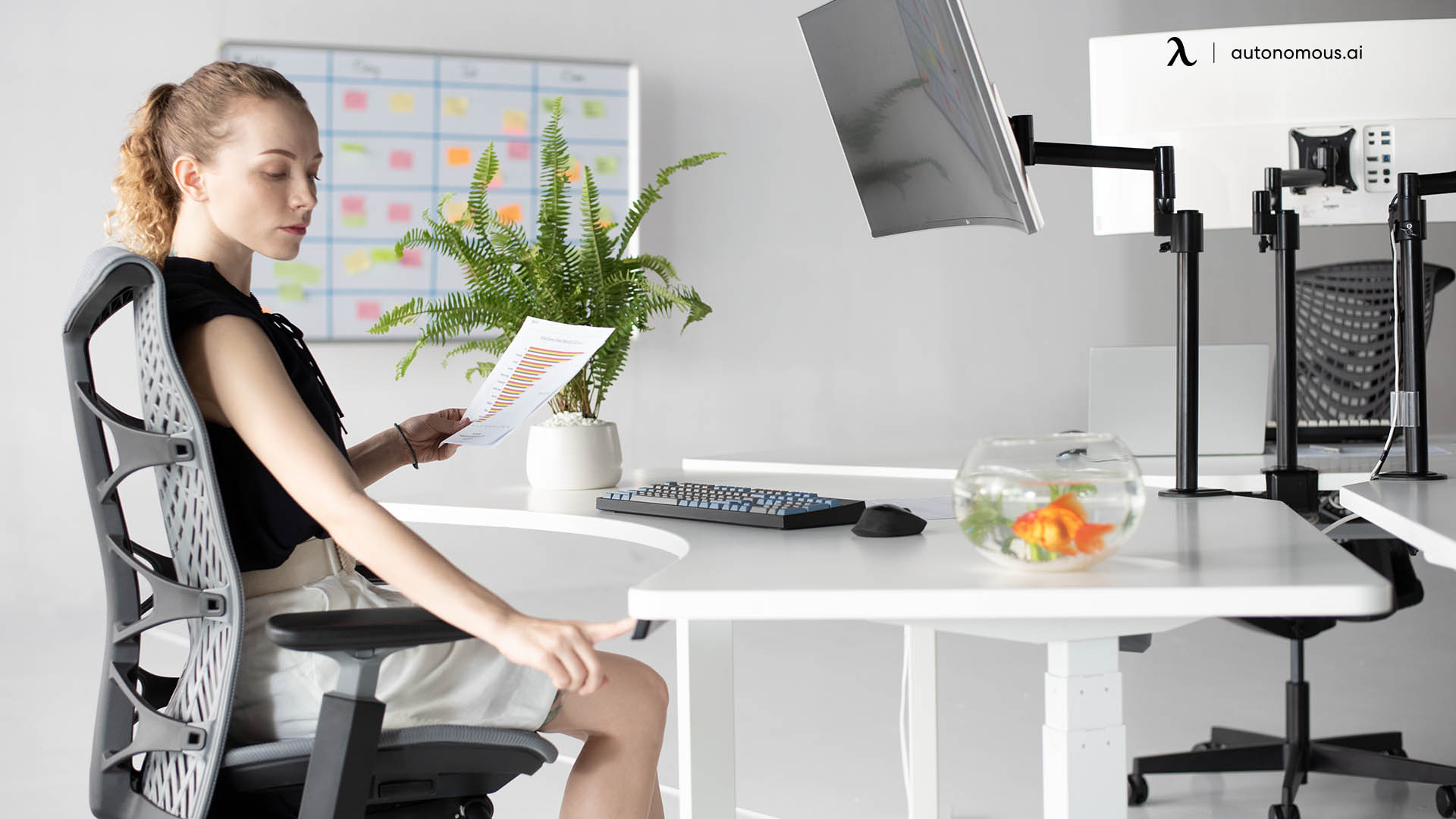 People are built in all shapes and sizes. Each shape and size is beautiful, but to cater to each body type comes with its challenges. Especially when it comes to picking the right furniture, the importance of choosing the proper dimensions increases by various folds.
Most office chairs have built-in height and dimensions that cater to a wide range of crowds but still for people who lie in the outliers may suffer the impact of an improper chair. If you belong to the extra short or tall crowd, you will need a special chair with unique dimensions, so there is no extra strain on any part of the body. Here are some ways to identify the best computer chair for long hours for people who belong to the short part of the world.
Chair Height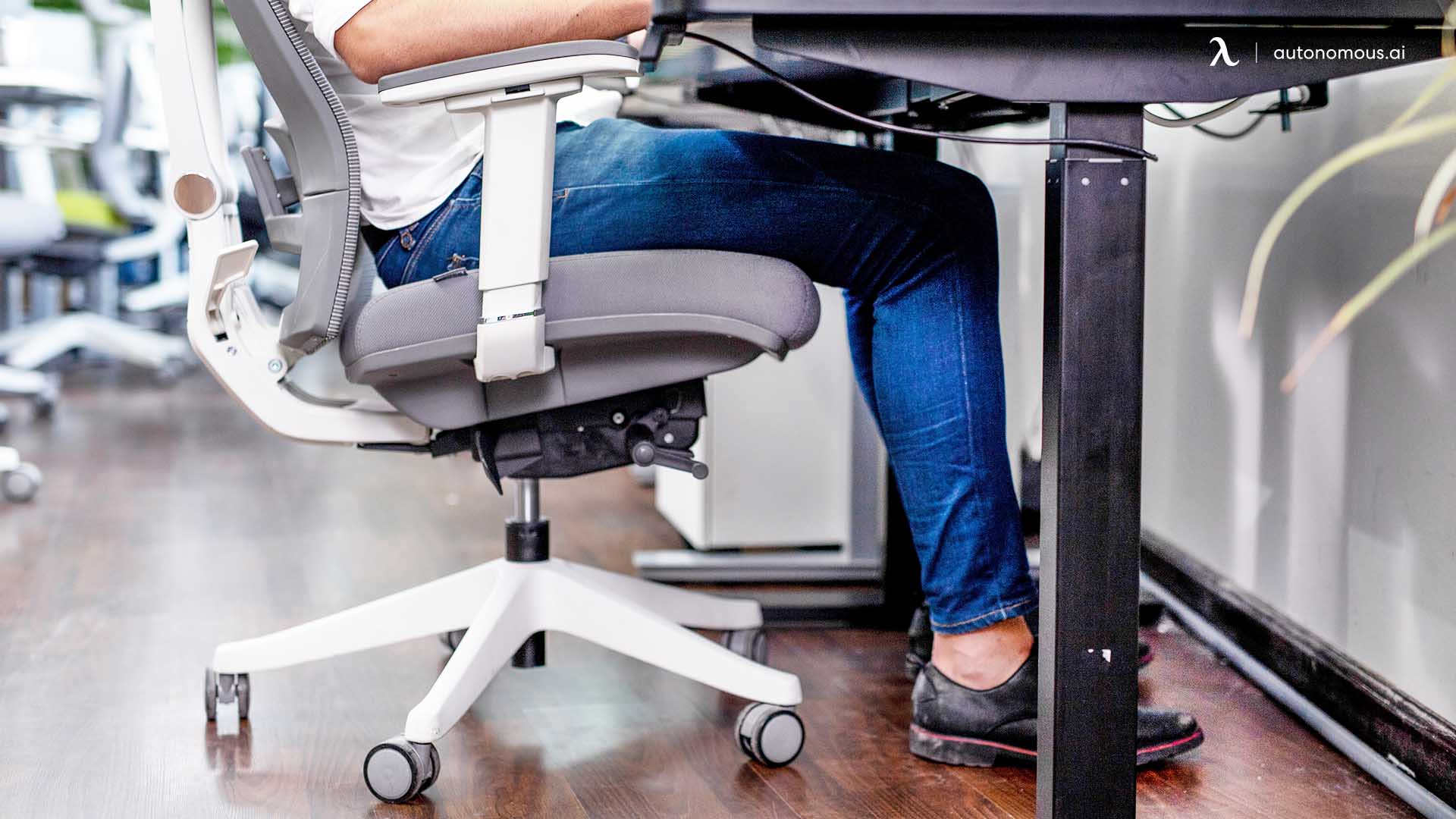 The office chair height is an important feature and one of the important office chair dimensions of a good chair. The chair height should be adjustable so that the person sitting on it doesn't feel pressure on their legs.
Short folks need office chairs that are a little lower than others. In addition, it should have a 90-degree knee angle allowed. Tall chairs narrow this angle even further, obstructing circulation at the back of the feet and making it uncomfortable.
The average chair height is around 18 inches to 22 inches, but the chair height should be less than 18 inches for short people. But if a chair has an adjustable footrest, the height can be a flexible option.
Seat Depth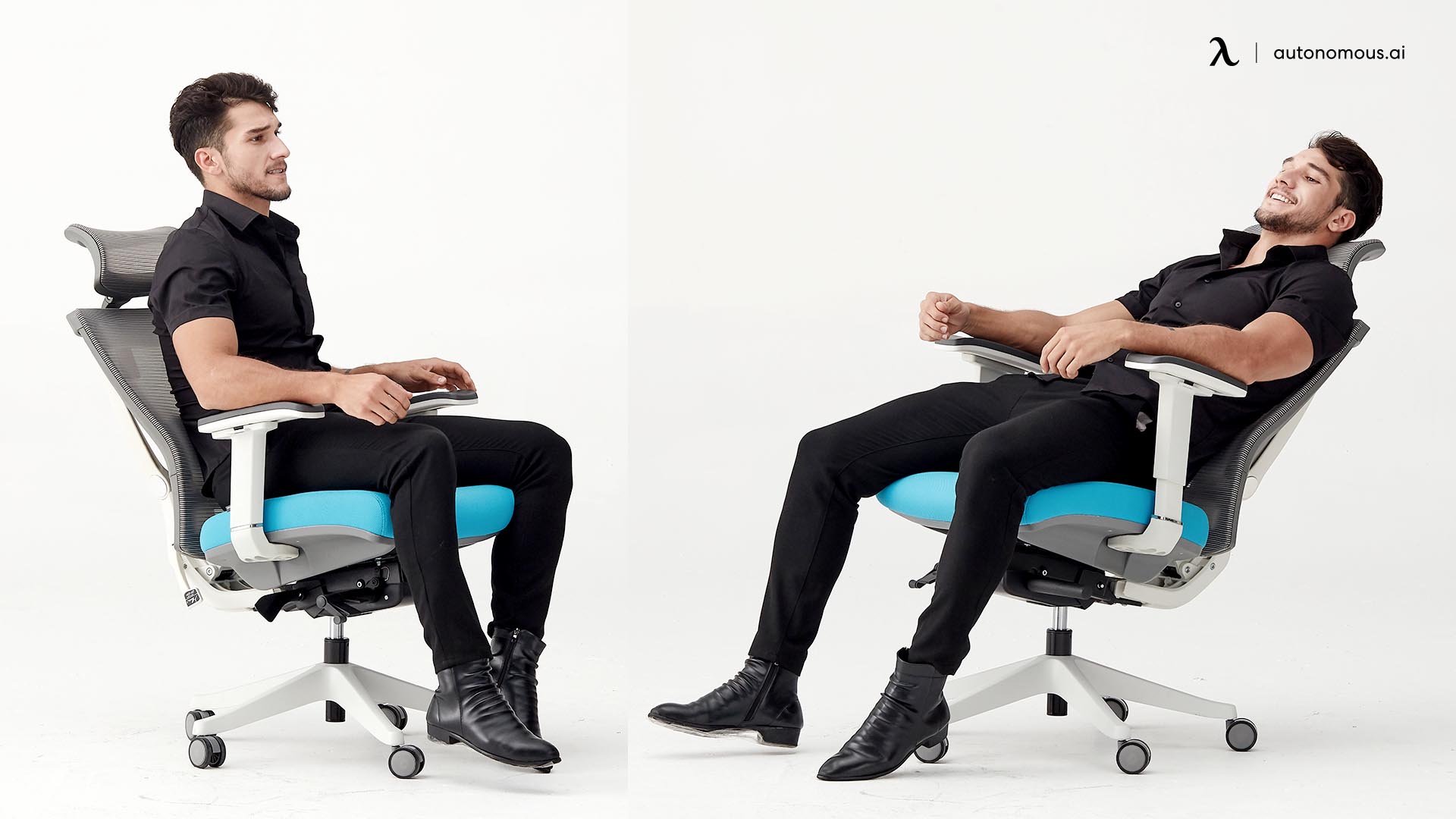 Here is another office chair dimension. Seat depth plays an important role in defining the comfort level of a person's lower back. The lower back is most susceptible to pain when sitting and working for hours. Therefore, for a short individual, an office chair with a narrower seat depth is required. Conversely, sitting in a long-width office chair for an extended period might undermine appropriate working ergonomics.
If the seat depth for short people is too deep, this might create blood circulation problems and cause numbness of body parts. However, the seat depth for short people should be around 18 inches, so there isn't any extra strain on any body part.
Armrest Distance
Adjustable armrests make working for hours easier because they rest the arms and elbows at a safe working distance. Adjustable armrests are also important to keep the user maintaining a suitable posture during work. That's why a good chair cannot miss this office chair dimension.
For the short individual, a shorter armrest distance is also good. However, the further the elbows extend out, the more tightness in the upper back is felt. This is a problem that short people are aware of.
The chair's armrests should be entirely adjustable, with the breadth closest to the person's body. Armrests with padding would be ideal. Cubital tunnel syndrome can be caused by hard armrests pinching the ulnar nerves in the skinny portion of the elbows.
Lumbar Support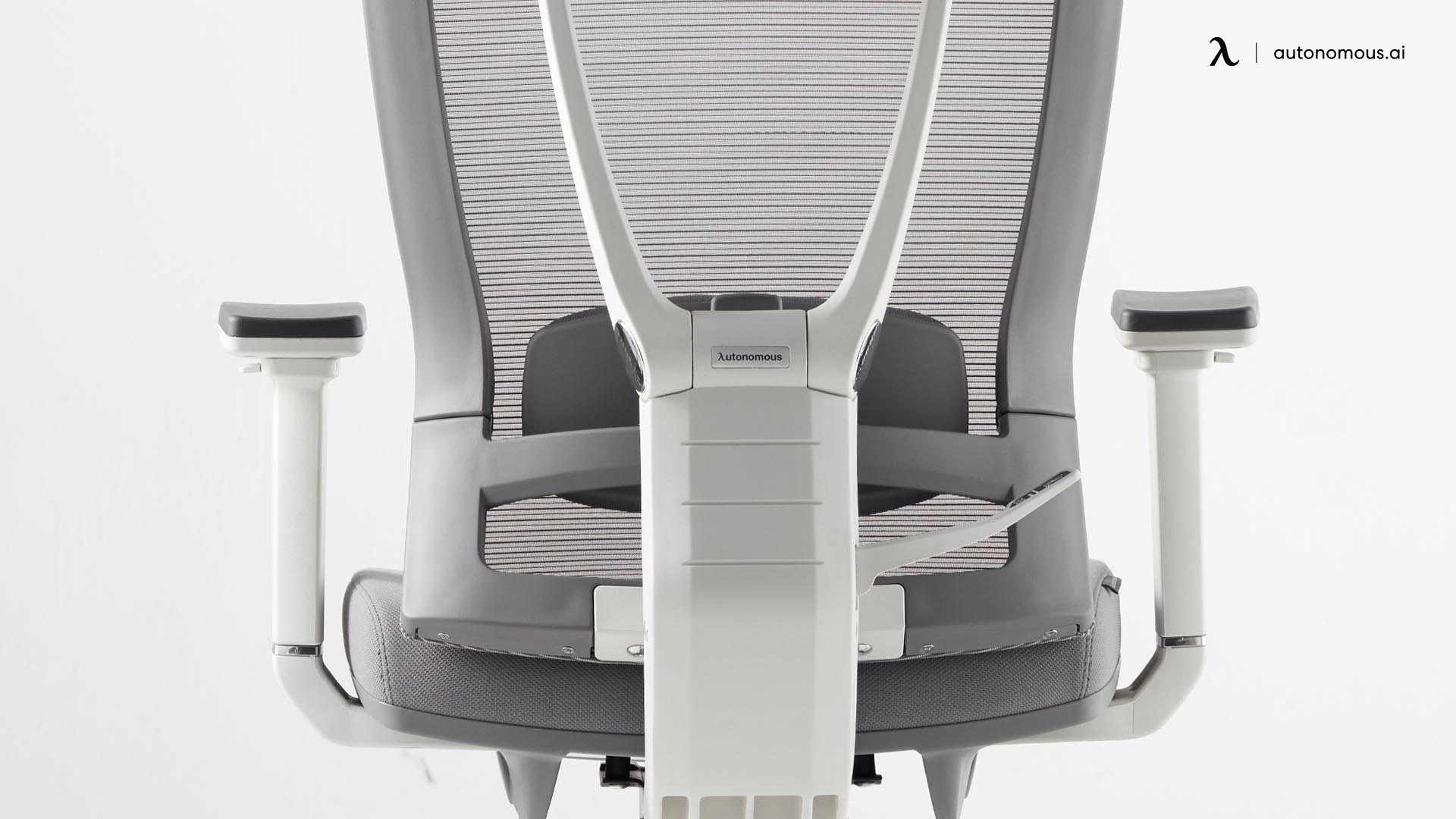 Regular individuals benefit from lumbar support, an extremely important office chair dimension. However, the lumbar support is too high up the back for short persons. It should feature height-adjustable lumbar support or a backrest with a lower S-curve. Chairs that offer adjustable lumbar support must be a part of the office chair hunt for short people since improper lumbar support can cause the back muscles to ache and develop various health issues such as sciatica.
Impact of Using the Wrong Work Chair
We all focus on the importance of using the right chair with proper office chair dimensions and features, such as improved productivity levels, better posture, and mental health, but the negative effects of using the wrong chair are much more deadly. Here are some reasons why you should avoid choosing the wrong chair according to your body type.
Poor Blood Circulation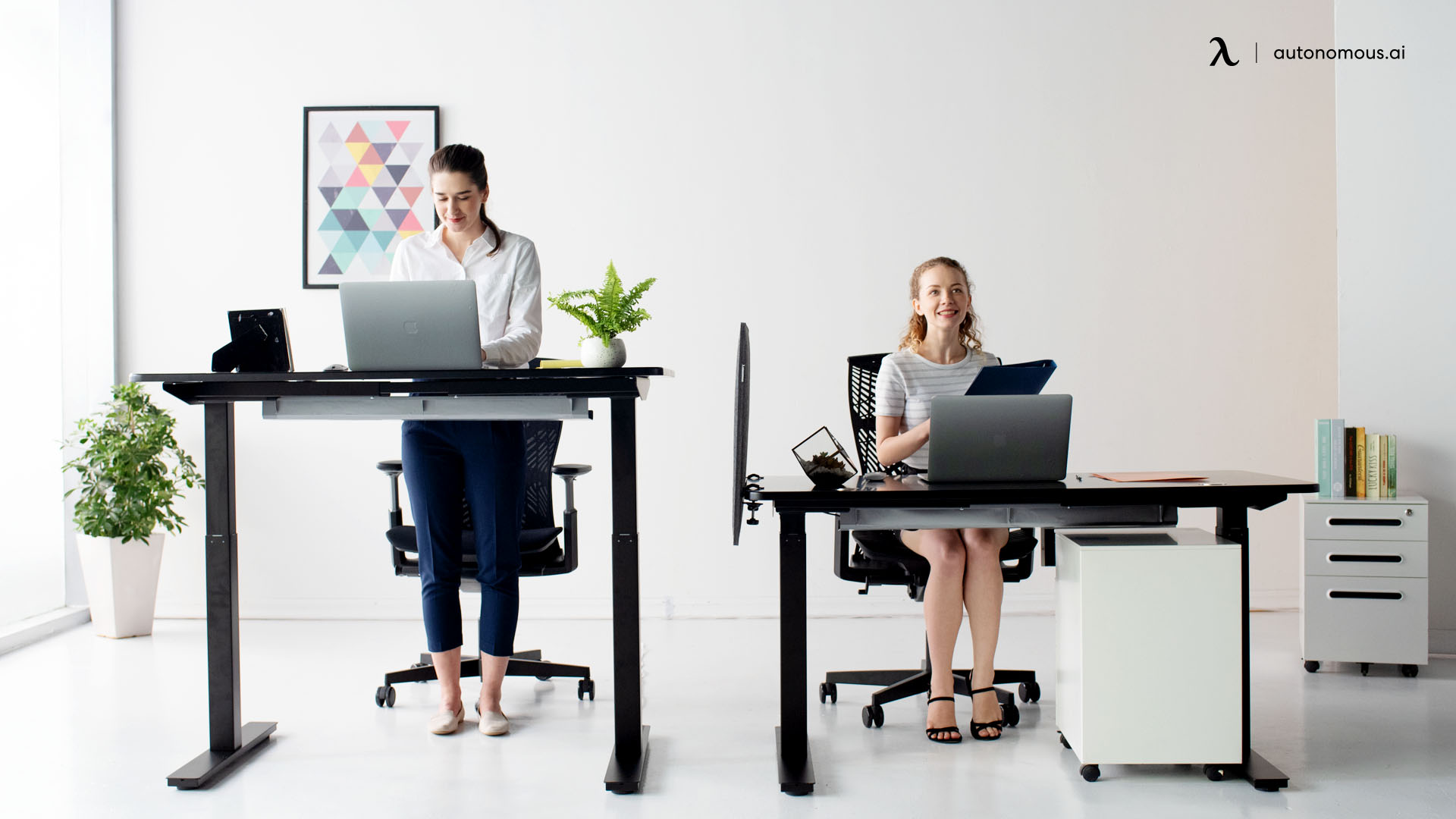 The right chair can seriously impact the circulation of blood in your body. Without proper adjustment of office chair seat height, the blood flow to your legs, shoulders, and lower back may become restricted, thus causing long-term health issues.
Unhealthy Weight Gain
Long periods spent sitting in the improper sort of chair result in a lack of mobility and action. Workplace stress may even cause you to eat your lunch at your desk and immediately resume your responsibilities. To decrease work-related stress, it's critical to maintain your body and mind in good shape.
Increased Mental Fatigue
Because being uncomfortable will distract you, using the wrong chair may result in a lack of attention. You'll spend more time attempting to establish a suitable posture for your body and altering and readjusting your stance to relax.
Adjusting in an Office Chair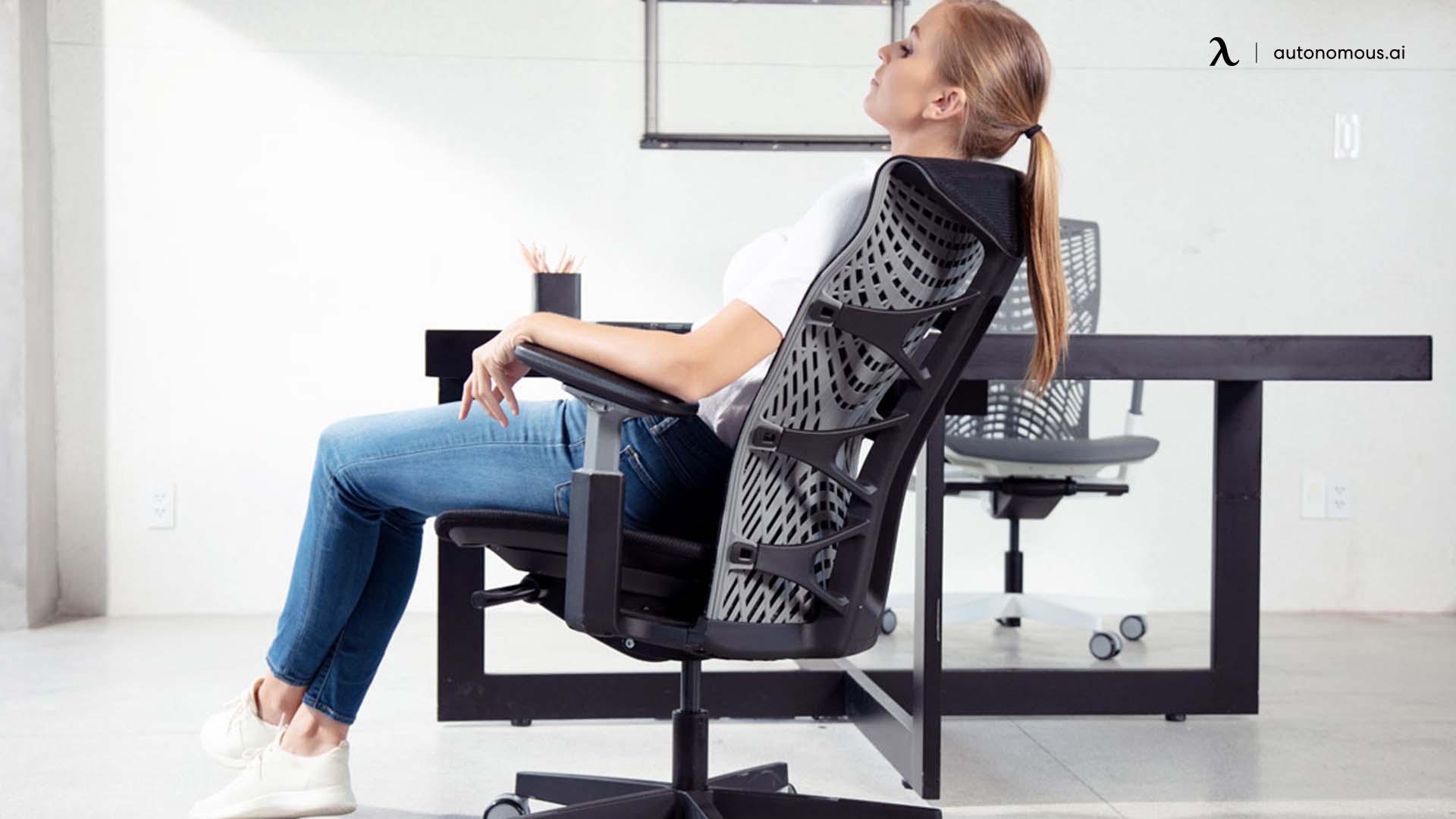 While the correct sized chair is important, if you cannot find a chair that seems like 'the one,' here are a few tips to try.
Make sure the armrests are set up appropriately for your comfort. First, adjust the chair height so you reach a safe working level with the table. Your elbows should rest totally on the armrests. Adjusting the height is simple, but adjusting the breadth is more difficult. Under the seat, there is generally a cap or a couple of bolts that must be removed and adjusted.
If you can't get your legs below the desk. There should be enough room to comfortably cross your legs over your knees. So the legs don't remain hanging and have any extra pressure.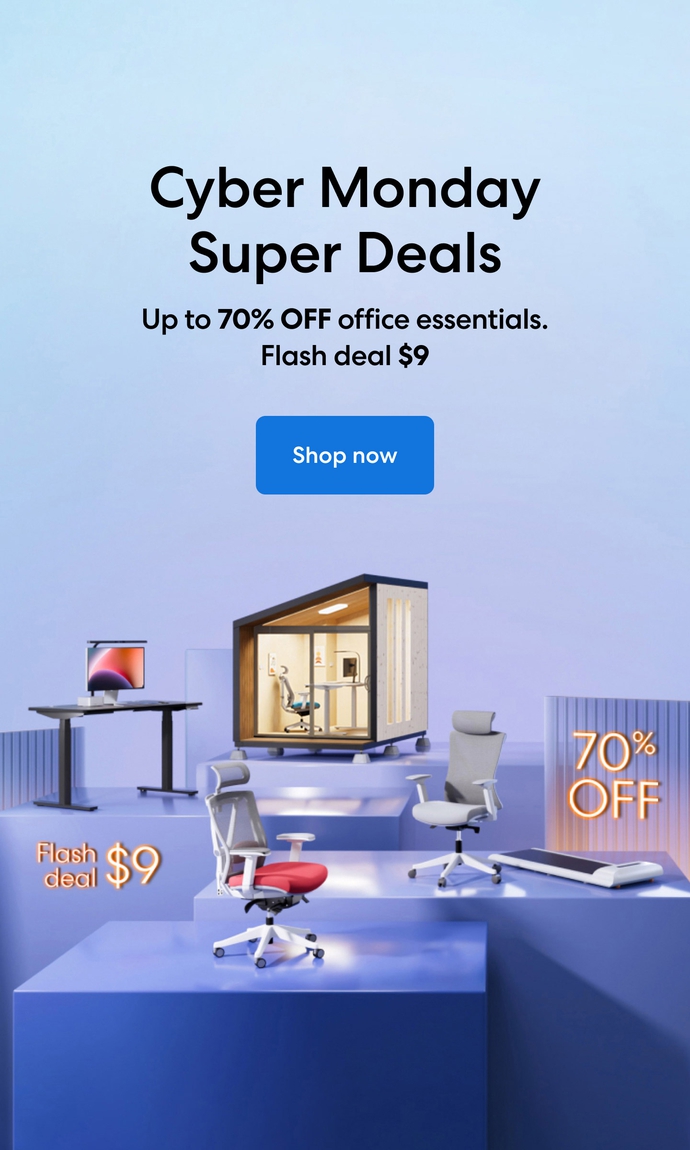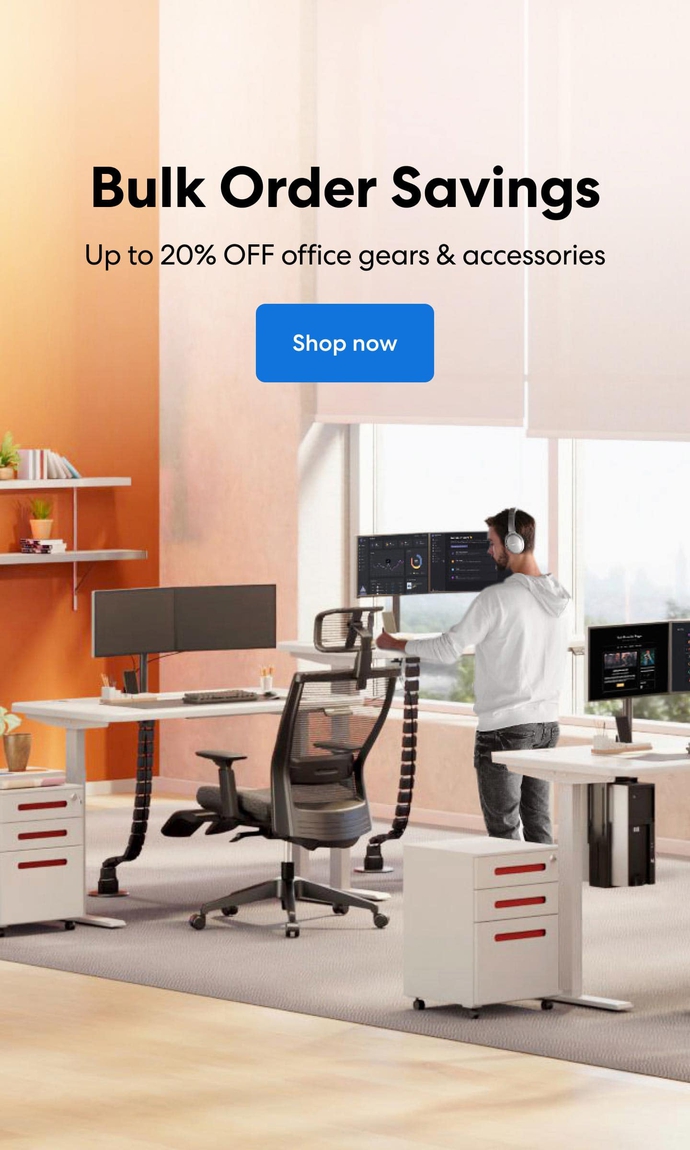 Subcribe newsletter and get $100 OFF.
Receive product updates, special offers, ergo tips, and inspiration form our team.