Workplace Inspiration
Future Office Furniture Solutions: Embracing Technology and Innovation

Autonomous
|
Jul 24, 2023
226 Views
Are you interested in innovative office solutions? Furniture doesn't seem like the most important aspect, but it can make a huge difference in your life. In fact, office furniture is changing because of the many new technological advancements in the world. 
Ergonomic office furniture solutions are being designed now to optimize productivity and work by improving efficiency, safety, and comfort. Check out these facts about using tech-savvy furniture in your office: 
Over 70 percent of all companies have implemented adjustable desks so that users can stand and sit easily.
The market for office furniture and tech-savvy options will be worth about $22 billion in 2027.
About 35 percent of all companies use wireless solutions to help with mobility in the workplace. 
Overall, office furniture manufacturers are creating automated desktops and using AI to break down the barriers in how people work. Let's focus on some of the most popular innovations that have taken the world by storm to see if you need them in your home office. 
Future Office Furniture Solutions and Trends
AI-driven Workspaces 
The AI-driven workspace uses artificial intelligence to help you optimize your workspace for whatever the day brings. 
Sensors are often embedded in specific areas to detect your behaviors and measure data like noise levels, lighting conditions, and temperature. That information is used to recommend changes that will help you stay comfortable or will automatically update things as needed. 
Modular Workstations
A modular workstation is designed to be reconfigured and assembled based on your needs. They're ideal for co-working spaces and home offices because they add flexibility. Likewise, they often feature advanced options, such as wireless charging capabilities and power outlets, so employees stay connected while they move around. 
Don't forget to put in an ergonomic office chair or two. These are also height-adjustable and can help you get comfortable and sit at a height that works well for you.
Smart Standing Desks
What could be more popular than detailed and tech-savvy office solutions? Furniture often seems like it's not the best place to go for that, but an adjustable height desk is an excellent addition to your home office. They feature an electronic height-adjusting feature, so you can stand and sit throughout the day. We'll talk more about them later! 
Why Are Ergonomics, Adaptability, and Flexibility Crucial in a Modern Work Environment?
Adaptability in the workplace is crucial for many reasons and it needs to be considered in office furniture solutions. Employers want employees to manage changes with ease. Plus, you'll be more productive all around. Here are the benefits of being adaptable at work: 
Be more valuable to the employer
Become a better leader
Be happier
Get equipped to deal with challenges
Stay relevant in a changing world 
Workplace flexibility is also essential. This means that you can change with ease, accommodating circumstances as they arise and dealing with issues when things don't go the way you planned.
Does your job allow you to work from home? This is one form of being flexible. The employer knows you can buy an ergonomic chair, a standing desk, and appropriate office accessories to be more productive without the commute. That gives you a better work-life balance and ensures that you're ready for action.
What office accessories do you need? There are plenty, but the most popular include: 
Monitor mounts for the desk
Filing cabinets
Desk organizers
Keyboard drawers
Pencil drawers (under the desk)
Mouse pads and wrist rests
Footrests
Seat cushions
Chair mats to protect the floor 
Overall, though, ergonomics is vital for your job and comfort. Ergonomics means designing products that will fit the worker to make things safer and more efficient. It's important because you often do the same things over and over, which puts you in awkward positions and stresses the body. Instead of feeling discomfort and fatigue, you'll be ready to handle the work ahead. 
There are countless benefits of ergonomics, including: 
Save Money – You'll experience fewer injuries and can stay productive for longer periods. Employers benefit because they will deal with fewer worker's compensation issues.
Less Pain – You'll feel better and reduce the factors that might lead to disorders and pain.
More Productivity – Ergonomics will reduce your risk factor of developing a musculoskeletal disorder, so you're efficient and productive while getting job satisfaction.
Better Morale – Employees often feel more valued because they know they're cared about in the workplace. If you work from home, your employer might offer a discount on products because it buys in bulk and passes the savings on to you.
How Autonomous Is the Perfect Option for Office Furniture Solutions
Autonomous has everything you need for office furniture solutions in your home and workplace. Do you require a beautiful executive office chair? Are you focused on ergonomics and standing desks to help people live and work the way they see fit? Regardless of your requirements, Autonomous has everything you could want, and the prices are decent! 
Everyone is searching for innovative office solutions. Furniture is just one of them. However, it could be the most important aspect for employees because they don't want to be in pain or develop conditions because of their work environment. Autonomous helps you get what you need for your home office or for those who come to the office each day! 
What Does Autonomous Offer? Why Should You Buy These Products? 
You could say that Autonomous offers everything to do with smart furniture and perfect office furniture solutions for all businesses. There are Smart Desks, Ergo Chairs, Work Pods, and so much more. Here are just some of the benefits of shopping with Autonomous: 
Always in Stock – The items you love are guaranteed to be in stock, so you never have to wait longer to get your favorite products.
Flexible Shipping – You can choose your delivery date when you order, and the items will arrive on time!
Free Gifts – Autonomous always offers a free bonus product whenever you make a purchase. You might not know what it will be, but a surprise is always a good thing.
Assembly Service in Some Areas – If you live in California and purchase 10 or more units, you can get assembly service to make it easier on your maintenance crew! 
One of the biggest reasons to try Autonomous is that you get a 30-day trial period for any product. This means you can test it thoroughly to make sure it meets all of your needs. If you're unsatisfied, you simply return it and don't pay for it. That is a game-changer for sure!
What's the Bulk Order Program from Autonomous?
Are you looking for bulk furniture? Autonomous has you covered! The program allows you to choose what will work best for you and purchase multiple units at once. You'll save money and receive everything simultaneously, which will make set-up a breeze. 
Many company owners want to make it easier for their employees to work, and ergonomic office furniture solutions are ideal. You can get various chairs, SmartDesks, and even the WorkPod! 
Do you want to get office chairs wholesale? This is the easiest way to save money and enjoy the benefits of bulk ordering. You have to get at least three for the discount, and Autonomous lists the original and bulk prices to help you see the difference. 
Though most people will select all the same chairs and desks for their offices, you can pick and choose based on where the items will be. For example, executives might prefer the Autonomous ErgoChair Plus, but you may offer the Autonomous ErgoChair Recline for employees who work long hours. 
There's even an ErgoStool from Autonomous, which will help users work on balance, strengthen their core (stomach) muscles, and much more. These are fun and interesting, bringing excitement to the office.
Top Smart Office Furniture Solutions from Autonomous
Though you're probably focused on a standing desk chair to make it easier for employees to get comfortable, you also need to think of the desk itself. You can buy them in bulk, and you'll learn about the top choices below. Let's get started! 
SmartDesk Core 
The SmartDesk Core from Autonomous comes in three desk designs, multiple colors for the top, and three frame shades. Though you can place a single order to test it out, you could save 20 percent by buying in bulk. 
Overall, the products are always in stock; you'll save money and get flexible shipping that meets your needs. Here are the benefits of this product: 
Solid steel frame for sturdiness
Lifts up to 270 pounds easily
Features a two-stage frame
Offers an electric dual motor 
The programmable keypad desk is height-adjustable from 29.4 to 48 inches and has four programmable settings. There are also pre-drilled holes for three different options, and it features a 5-year warranty.
SmartDesk Pro 
There's also the SmartDesk Pro from Autonomous. You can choose between many colors and designs to fit your needs. 
Though it's similar to the SmartDesk Core, it features a 7-year warranty and natural wood for the top. Likewise, you will find that it's much quieter at only 40 dB, and the electric dual motor has been upgraded. 
With the SmartDesk Pro, you'll find it's height-adjustable from 26.2 to 52 inches. If you have taller people working at that location, they will love that it fits them and their needs, too! It will lift about 310 pounds without buckling or shaking, which means your monitors, keyboards, and other accessories stay in place. 
SmartDesk Connect 
What does the SmartDesk Connect have that the others don't? Everything! While that might not be accurate, the SmartDesk Connect is the most advanced option from Autonomous. You can control and connect this desk from your app because it remembers all of your preferences. Easily set things up for the day, regardless of how often you move to a new workstation. 
You will get a convenient app that fine-tunes the controls for you. Likewise, you can schedule your sit and stand sessions through the app on your phone. Plus, the desk comes with an anti-collision feature that prevents it from falling over upon impact. 
As with the SmartDesk Pro, you get a solid steel frame, a quieter motor (40dB), an upgraded electric motor (dual system), and much more. There's also a 7-year warranty. 
This desk is height-adjustable between 23.6 to 49.2 inches, so it's ideal for shorter people. Plus, it has an improved load capacity, so it will hold 350 pounds. Put all of your necessities within reach with this standing desk from Autonomous! 
ErgoChair Core 
We couldn't leave without talking about the ergonomic chairs available by Autonomous. The ErgoChair Core comes in two colors and is much more comfortable than a couch. It's also healthier than a traditional computer chair. You'll get tailored back support that meets your needs and can adjust the seat pan, height, lumbar support, armrests, and more. 
ErgoChair Plus
You also have the ErgoChair Plus, which comes in various colors and offers a frameless construction. The materials used are earth-friendly, and it's designed to encourage your natural mobility. Plus, it supports a weight of 300 pounds, which is 50 pounds more than the Core version mentioned earlier. 
ErgoChair Pro
If you want something a little different, the ErgoChair Pro comes in multiple colors, as well. It's fully adjustable and supportive while staying breathable. You can easily adjust the height, headrest, armrests, seat tilt, and backrest, and it holds 300 pounds. 
ErgoChair Recline 
Finally, there's the ErgoChair Recline, which comes in two colors. You can easily rest when you need to do that and stay productive throughout your day. However, this chair only holds 250 pounds, though everything is adjustable. 
Why Embracing Technology Is Crucial for Home Office Furniture Solutions?
Are you interested in purchasing wholesale office desks and chairs? There's only one place to go, and that's Autonomous. This brand has everything you could imagine in various price points, styles, and colors. Simply decide what you like best and purchase in bulk to save money and get great perks and benefits. 
You and your team will boost productivity, work better, and feel more relaxed throughout your day. Overall, you need ergonomics in your life, and the easiest way to do that is by purchasing Autonomous products. The entire business will benefit from it!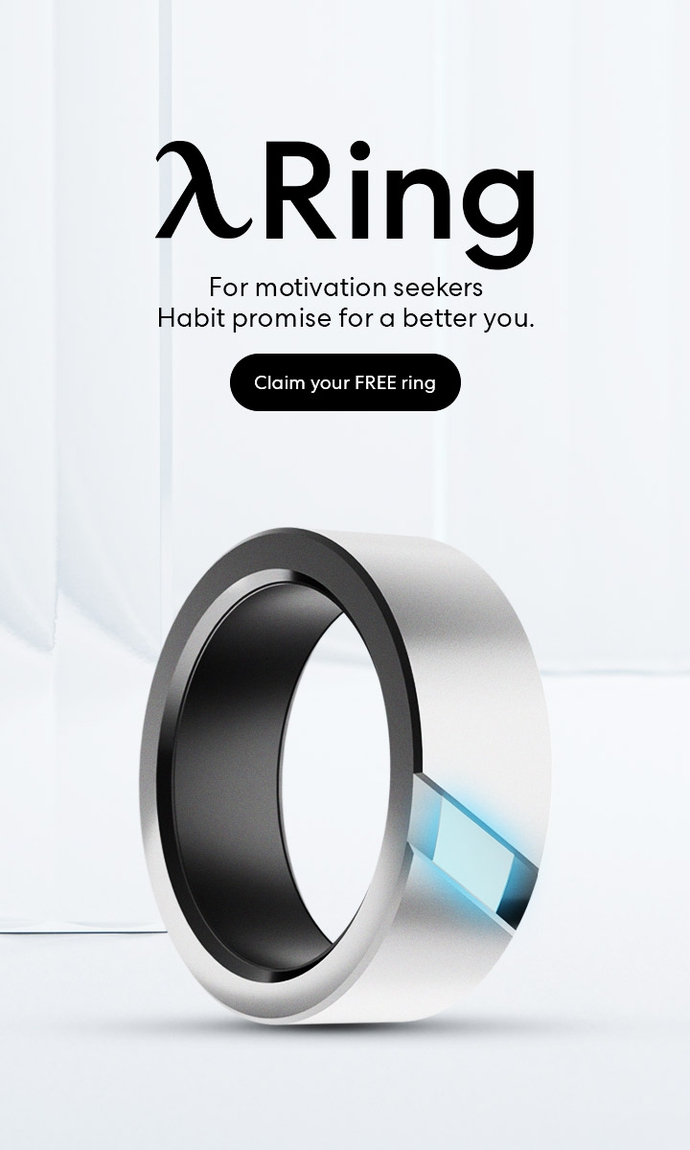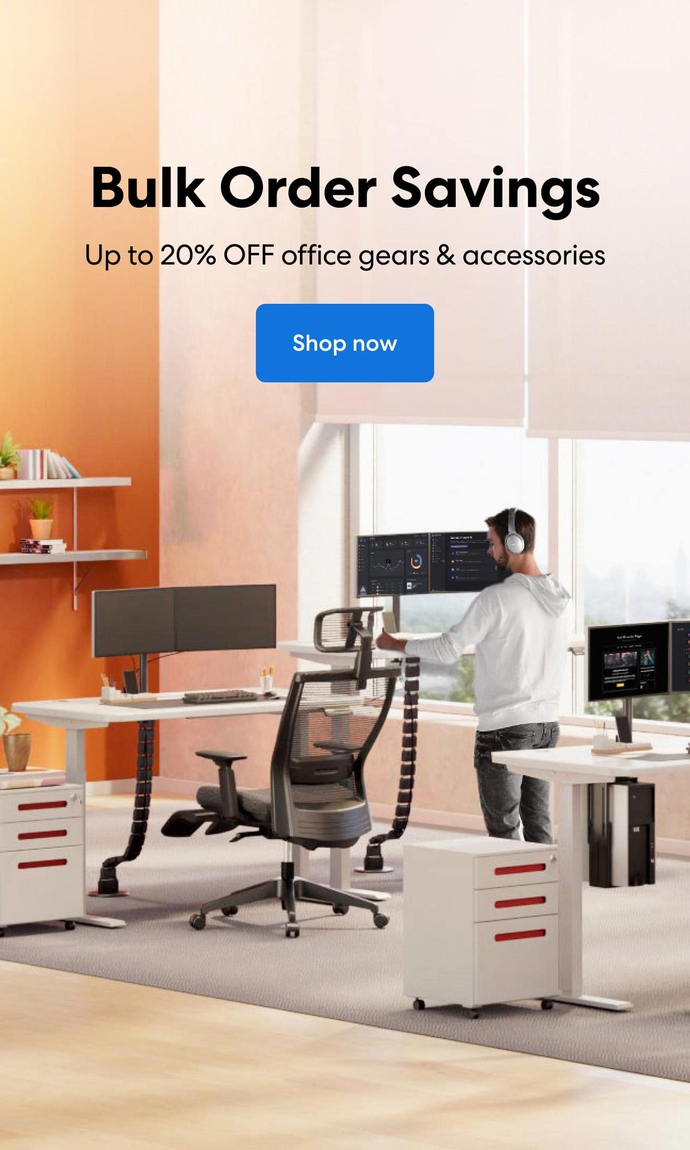 Subcribe newsletter and get $100 OFF.
Receive product updates, special offers, ergo tips, and inspiration form our team.