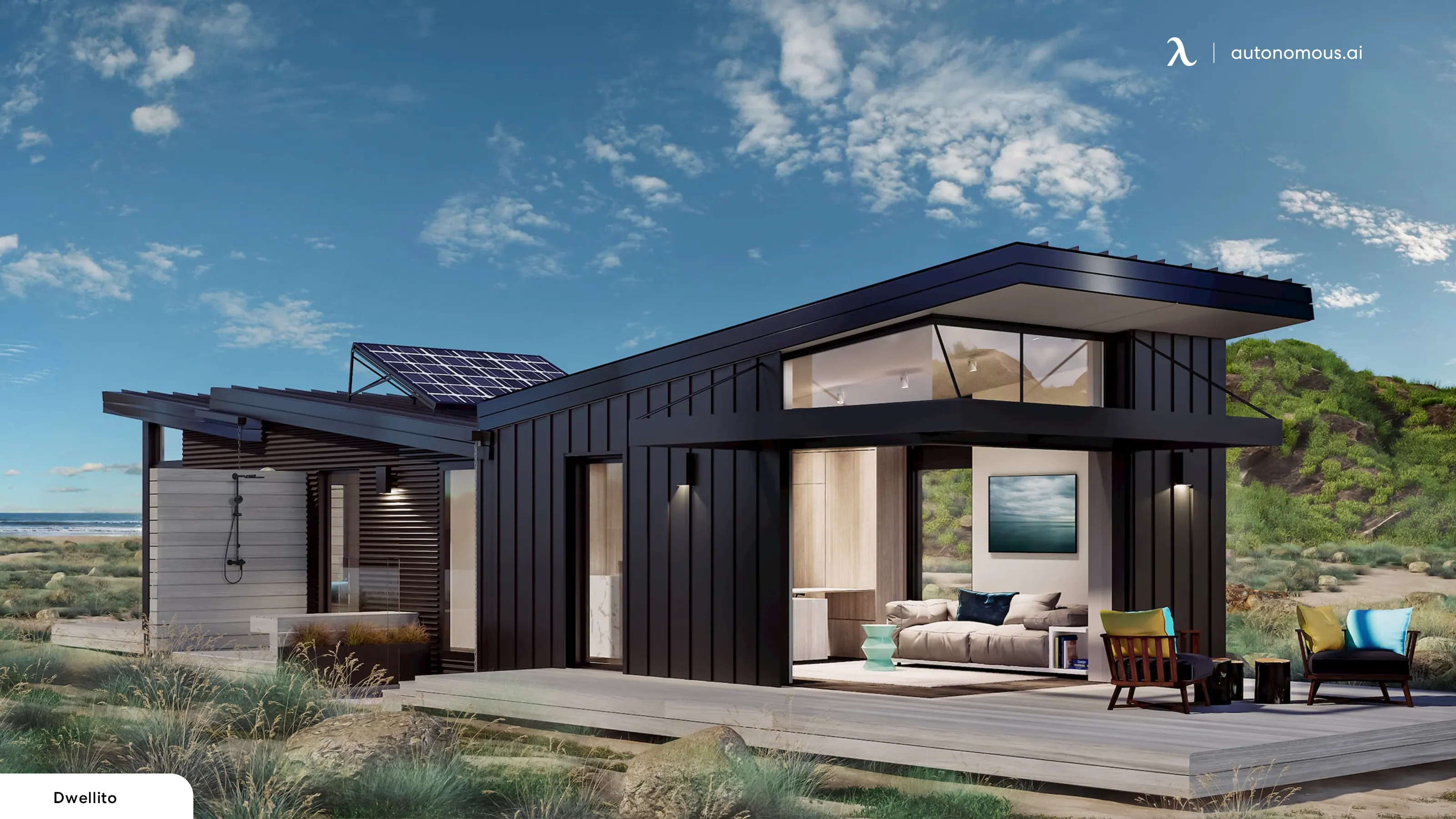 Workplace Inspiration
Modern Prefab ADU in Arizona: Laws and Permitting

Autonomous
|
Aug 5, 2023
864 Views
The concept of Accessory Dwelling Units (ADUs) has gained popularity as a means to combat housing shortages and advance eco-friendly city planning.
In recent years, ADUs or 'granny pods' have skyrocketed in popularity in the state of Arizona. You can immediately begin construction on your ADU Arizona now that we've provided you with all the ADU Arizona laws and regulations.
Arizona's Rules, Requirements, and Zoning Regulations Concerning ADUs
Legislation passed at the state level in Arizona establishes standards for accessory dwelling units (ADUs) there. According to Arizona ADU laws, ADUs can be either "accessory structures" or "guest quarters." These are the most important rules:
1. Zoning Requirements
In most of Arizona, ADUs are permitted in single-family residential zones, though this does depend on municipal legislation. Zoning authorities in cities and counties may add their regulations.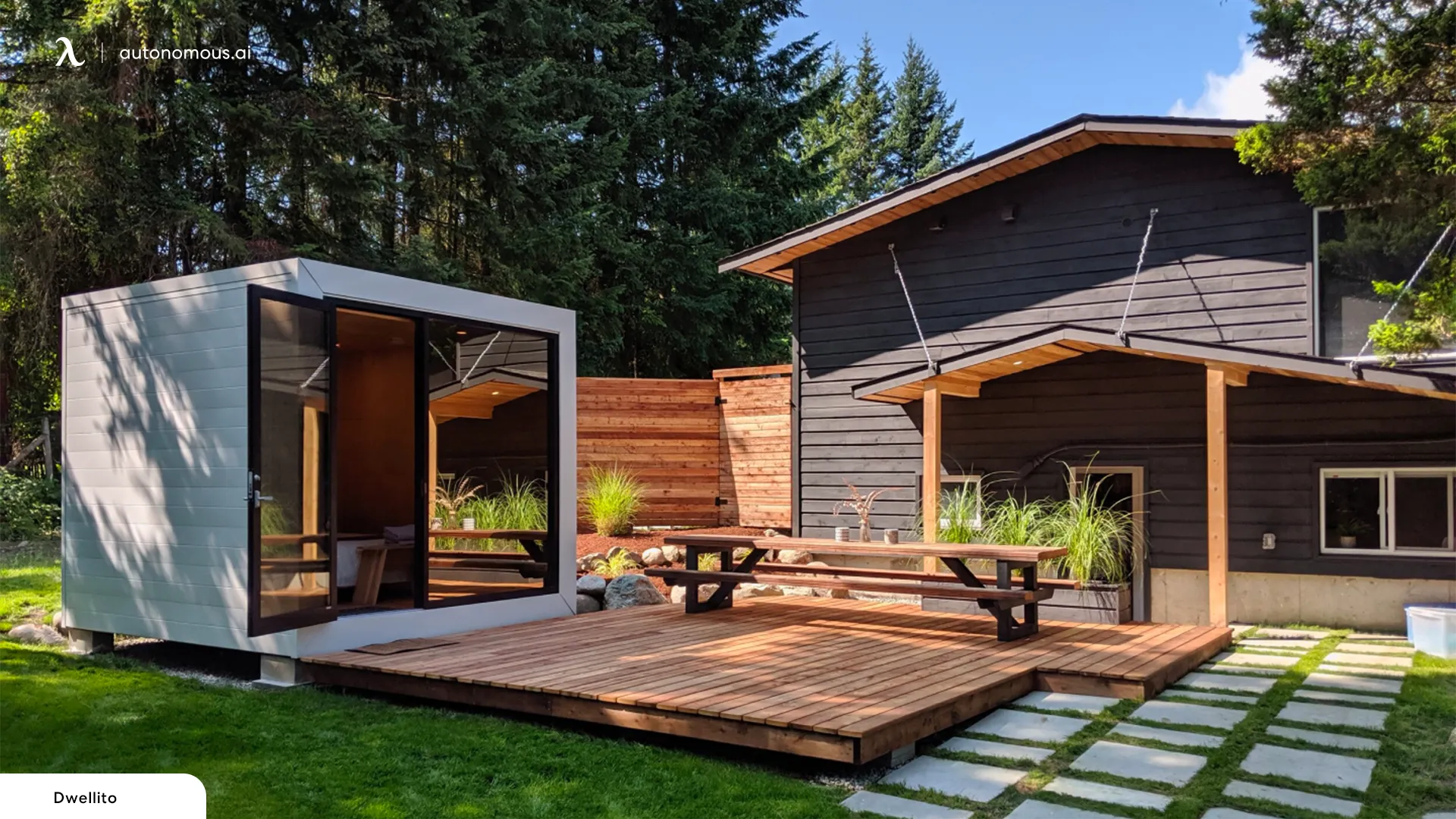 2. Size and Occupancy Limits
The law does not mandate any particular dimensions for ADUs. However, local municipalities and counties may impose their size restrictions, and occupancy limits tend to mirror regulations for detached houses.
In Tucson, for instance, the maximum allowable size of prefab ADU in Arizona is 10% of the lot area or a maximum of 1,000 square feet. It can be no taller than 12 feet or the same height as the main building if it has two stories.
Therefore, before making preparations, learning the local zoning restrictions is necessary.
3. Setback Requirements
The required setback from the side and rear property lines for detached accessory dwelling units is 5 feet.
The minimum required distance between a detached ancillary structure and any other structure on the property is five (5) feet.
4. Owner-Occupancy Requirement
According to Arizona ADU laws, owner-occupation is required in some municipalities, including Tucson. This means the owner must live in either the main house or the accessory living unit.
5. Parking Requirements
If an ADU is within half a mile of public transportation or in a historic district, local governments in Arizona cannot mandate additional parking places for it.
6. Utilities and Impact Fees
Prefab ADU in Arizona must share the primary residence's utility hookups and can only be charged impact fees if they are at least 800 square feet in size. So you can get cheap prefab homes in Arizona easily.
7. Subdivision Requirements
The ownership of any accessory dwelling units must remain unified with that of the primary residence.
8. Number of Occupants
At most, two adults may occupy an ADU in Arizona at one time.
ADU Arizona Permitting Process
The procedure for obtaining an ADU (Accessory Dwelling Unit) permit in Arizona can differ slightly depending on the local ordinances in effect.
However, we have provided a generalized summary of what is needed to get an ADU Arizona license.
Check the rules in your area
You should first learn about the local zoning and construction Arizona ADU laws that apply to your property. Size restrictions, parking minimums, and aesthetic standards for ADUs might differ from one Arizona municipality or county to the next.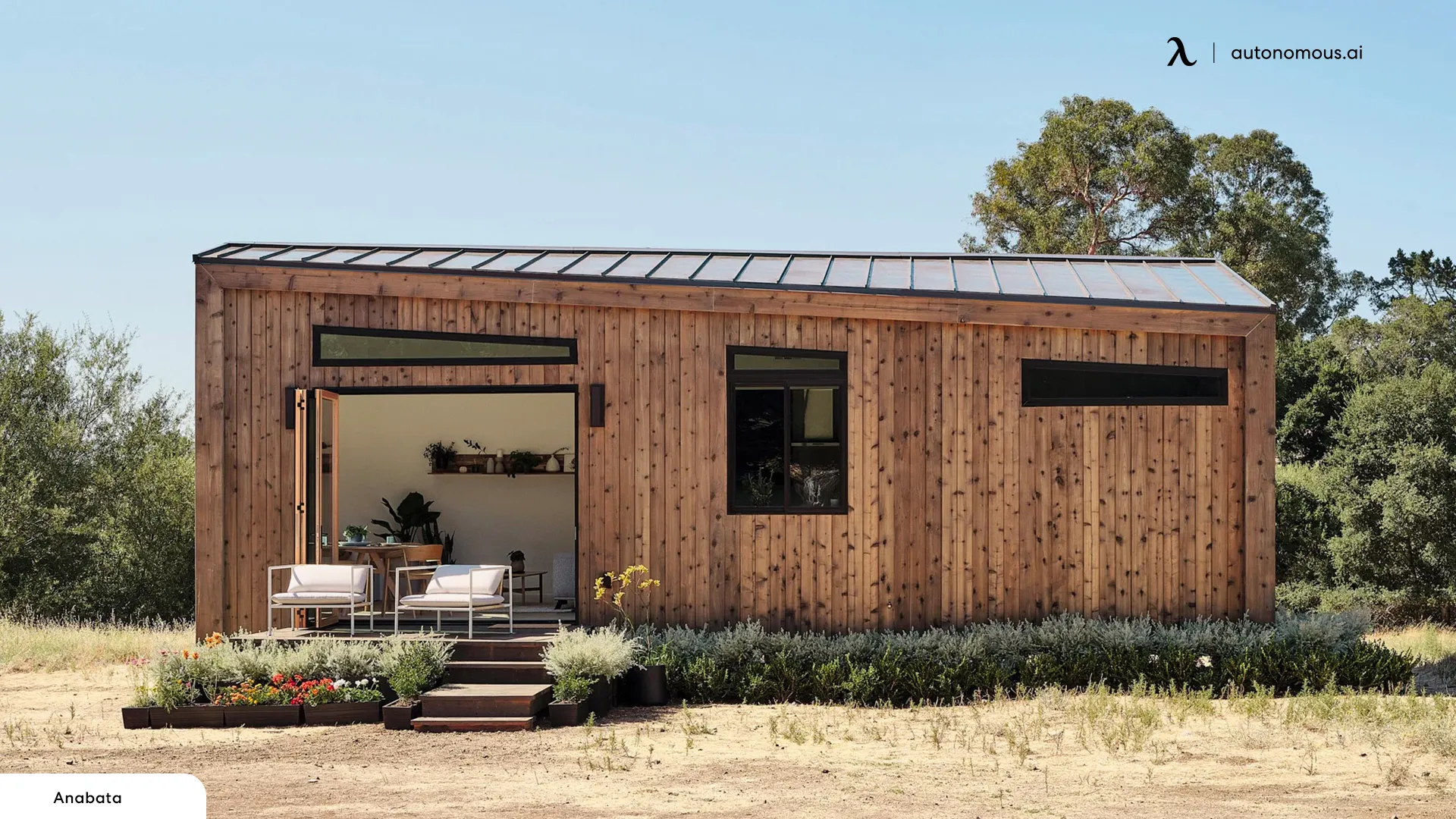 Find out if you are eligible
Verify that your land is suitable for building a prefab ADU in Arizona.
Planning and execution
Develop a comprehensive blueprint for your ADU that comprises architectural drawings, floor plans, and all other necessary documentation. Verify that your plan satisfies all applicable standards for fire safety and construction.
Application
You must go to the relevant local planning or building department to apply for a permit. You may be asked to submit the following paperwork:
Full set of construction plans and drawings.
Permit application form.
Proof of property ownership.
Payment receipt.
Plan Review
The local planning or building department will examine your building permit application and construction blueprints to ensure they adhere to all applicable Arizona ADU law codes.
Approval of Permit
An ADU real estate permit will be issued after your application has been processed and approved. Building inspectors will visit the site throughout construction to check if ADU builders in Arizona adhere to building codes and approved designs.
Certificate of Occupancy
After construction is finished and all inspections have been passed, the local building department can request a Certificate of Occupancy (CO).
Building Codes and Safety Regulations
Accessory dwelling units in Arizona must adhere to all applicable state and local safety laws. Construction, electrical, plumbing, and mechanical systems in Arizona must adhere to the standards outlined in the Arizona Residential Code derived from the International Residential Code (IRC). To ensure the safety and habitability of its residents, ADU builders in Arizona must adhere to the same building codes as principal residences.
City-Specific ADU Regulations in Arizona
While state regulations lay a basic structure for accessory dwelling units in Arizona, local governments can impose their own ADU Arizona laws. Some cities have strikingly contrasting features, as listed below.
Phoenix: ADUs are permitted in Phoenix, Arizona, as long as they comply with a certain size, owner-occupancy, parking, and design regulations and are in single-family residential zones. The city also allows detached prefab ADUs in Arizona and promotes eco-friendly building practices.
Tucson: ADUs are allowed in single-family zones with some size restrictions and mandates for owner-occupancy. The city also offers parking regulations, sets architectural standards, and promotes water-conserving gardening practices.
Flagstaff: This city permits ADU Arizona in both single-family and multi-family zones. The city's ordinances govern the size, parking, owner-occupancy, and design regulations for ADUs. Flagstaff is also supportive of alternative energy sources.
Scottsdale: In Scottsdale, accessory dwelling units (ADUs) are allowed in single-family residential zones. However, they must adhere to strict sizing, occupancy, parking, and aesthetic requirements. The city has regulations to ensure that residential areas maintain their unique identities.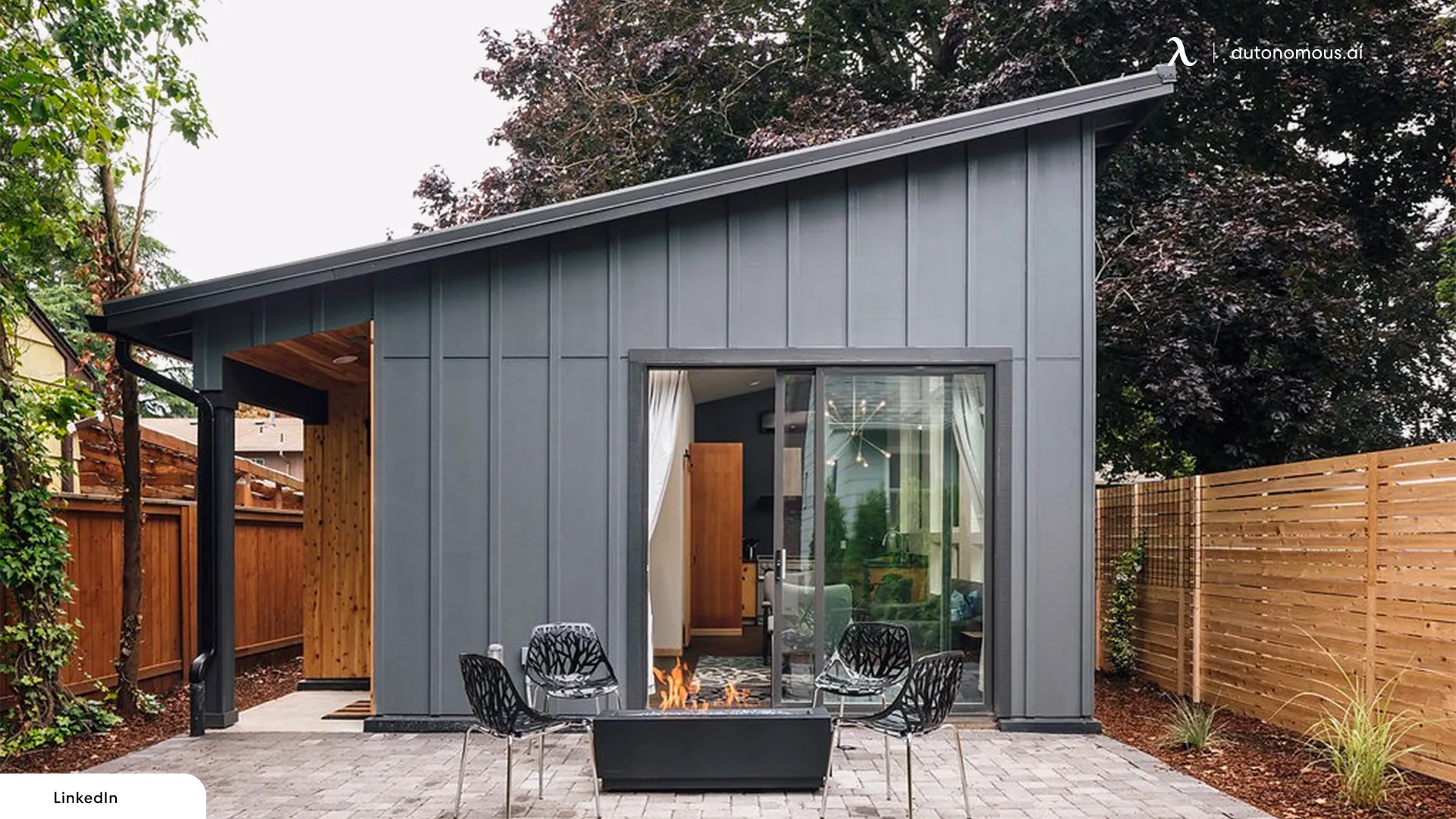 Autonomous ADUs
The Autonomous WorkPod is an ADU that does not require installation or wiring because it is completely self-contained. You can hang out, play games, do yoga, or just relax there in addition to getting some work done.
The ADU appliance set features various ergonomic office equipment, such as the SmartDesk Connect and the ErgoChair Plus.
ADU essentials, such as furniture, lights, and electrical outlets, are included in each ADU. You may get it working by just plugging it into a wall outlet.
Lastly, constructing it is a quick and easy process that won't take more than a few days. If you choose Autonomous, you won't have to wait a year or more for costly permissions processes for your modern cabin.
Concluding Remarks
ADUs provide a sustainable and adaptable solution to the housing need in Arizona while also increasing urban density.
If you want to construct ADUs, familiarize yourself with the relevant Arizona ADU laws above and create a minimal and sustainable home.
Video ads for product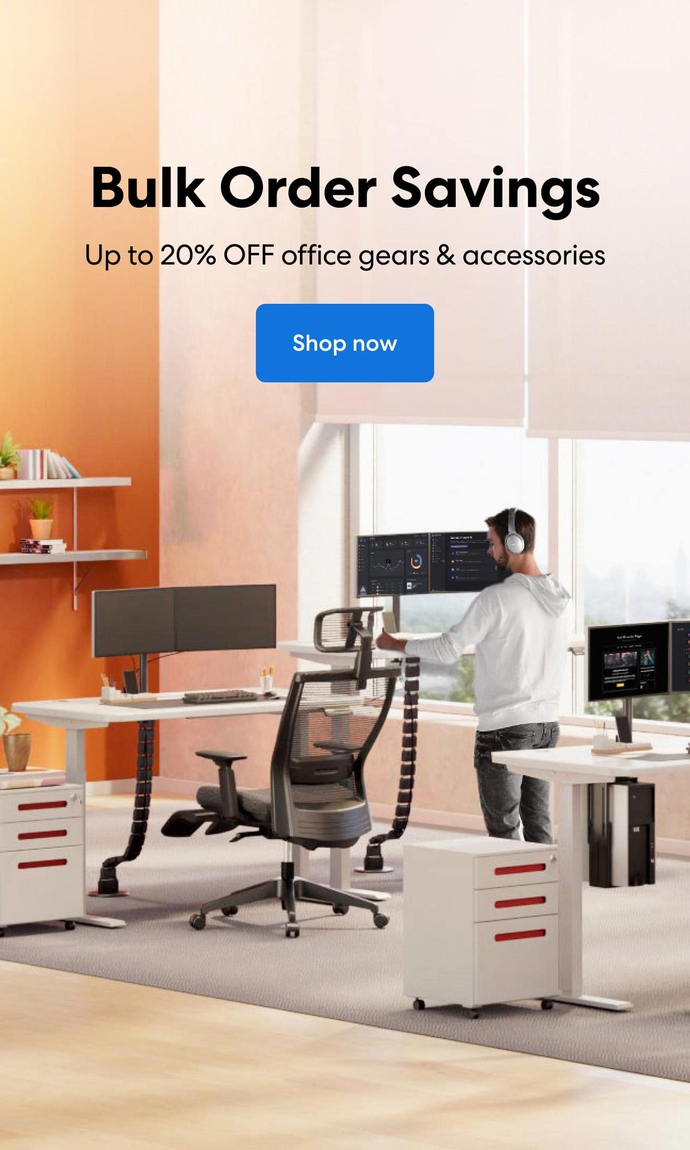 Subcribe newsletter and get $100 OFF.
Receive product updates, special offers, ergo tips, and inspiration form our team.